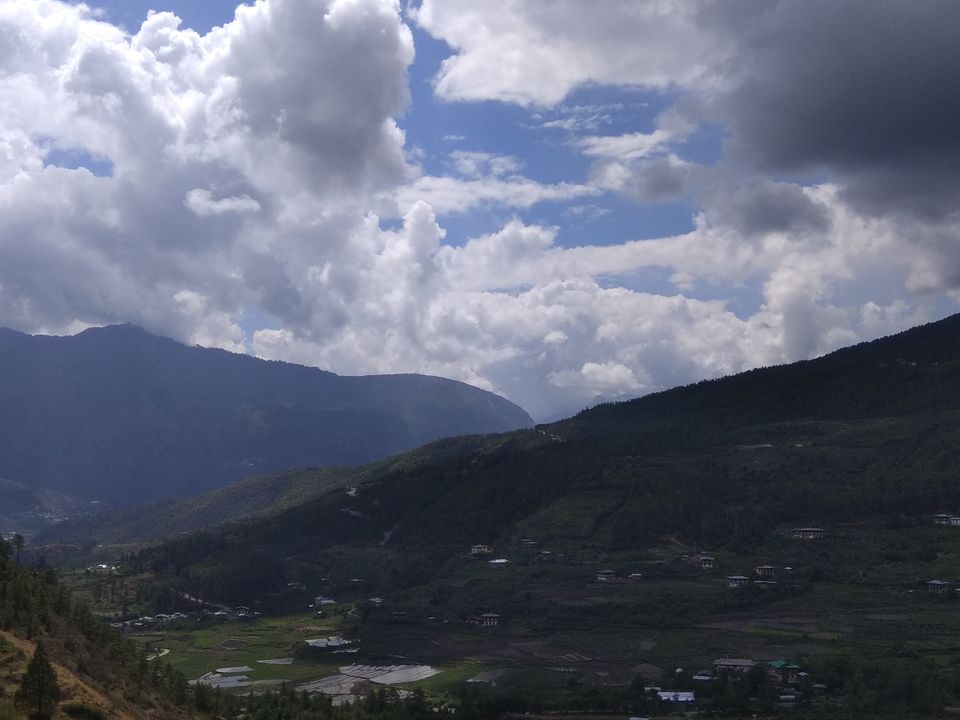 The last tire of our 16 day long journey was Bhutan , we were excited to explore and engage with the natives of the country which is known for its innovative Gross National Happiness Index (a tool to formulate policies that increases the well-being of its people), enticing cultural and ethereal beauty. We reached Pheuntsholing, border town in southern Bhutan around 11 in the morning, from where one applies for the permit to enter Bhutan (Indian don't need to have Visa to enter Bhutan). It was quite calm and pleasant, so we stopped by this beautiful café to gorge on to coffee and donuts. Later we got the permit within an hour or two, the staff being very cooperative. We hired a cab from the bus stand to Paro, since it was 3.30 pm and there were no buses. So, in case you want to go by bus (its cost effective), you would need to be early in the morning else there are shared cabs also available at any point in time.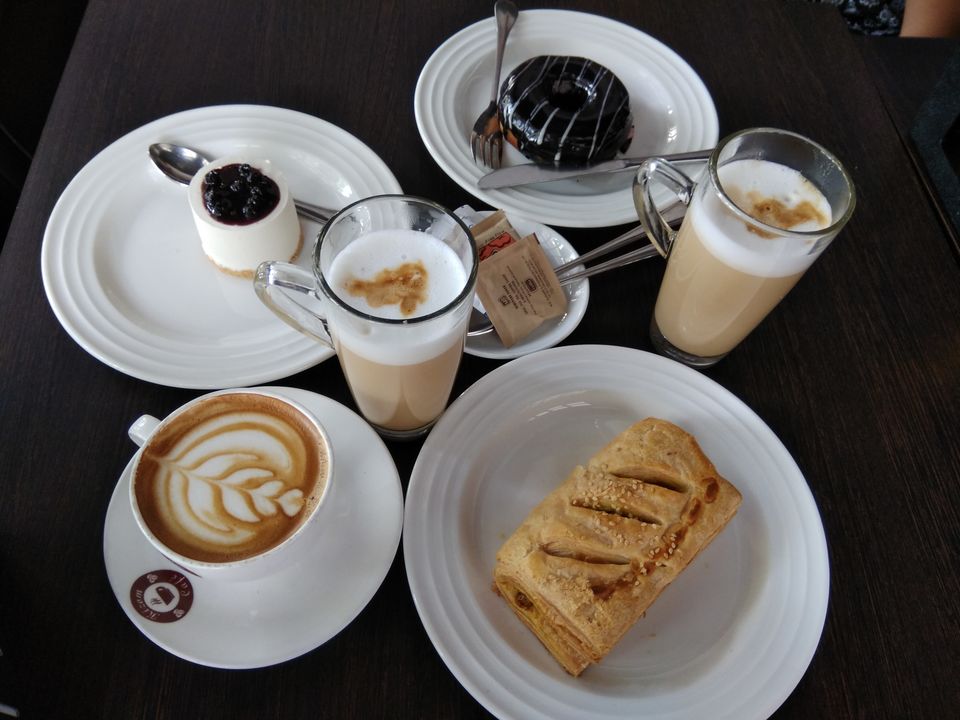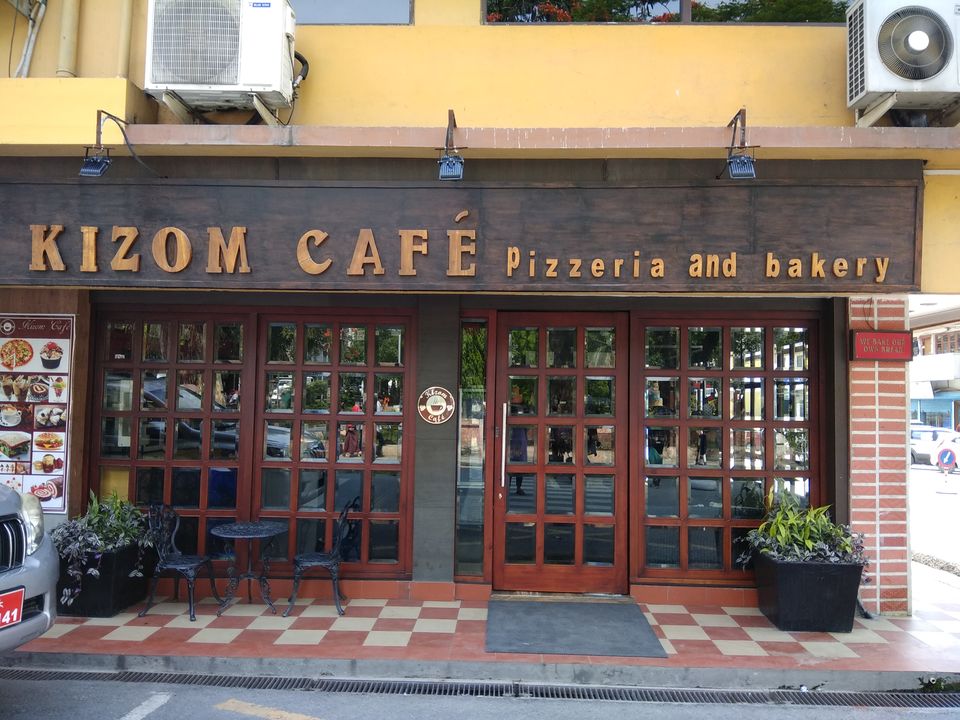 The 6 hour journey from Pheuntsholing to Paro was like a roller coaster magical ride. When we started it was warm outside, but as we started moving there was constant shift in the climate- we experienced rains, fog or may be dash of clouds on the roads, it was cold and then back to slightly warm! We are ecstatic by this miraculous blessing of nature, the roads were swift, polished and well maintained. It was like we were climbing a hill in the circular way, and then coming down and then going up again and again- it seemed so similar to the drawings of the mountains that we used to create in our childhood. One of the most amazing things was the way the automobiles travel through the roads on Bhutan, there were always some sort of greeting exchanged between the drivers of car, trucks, buses, which was beautiful and heartening to experience. Above all our driver was super easy to talk to, also we could enjoy his taste of music be it folk songs, English songs and some Hindi songs as well. It was almost 10 in the night so we requested him to drop us to the 'Paro Village View Homestay' since we didn't know if we could figure it out on our own. We were extremely tired, it was dark, there was no street lights and we had moved about 8-9 kms from Paro, so we were concerned as to whether we are going in right direction or not? However with little help with the directions, we reached our destination while almost freezing with the cold.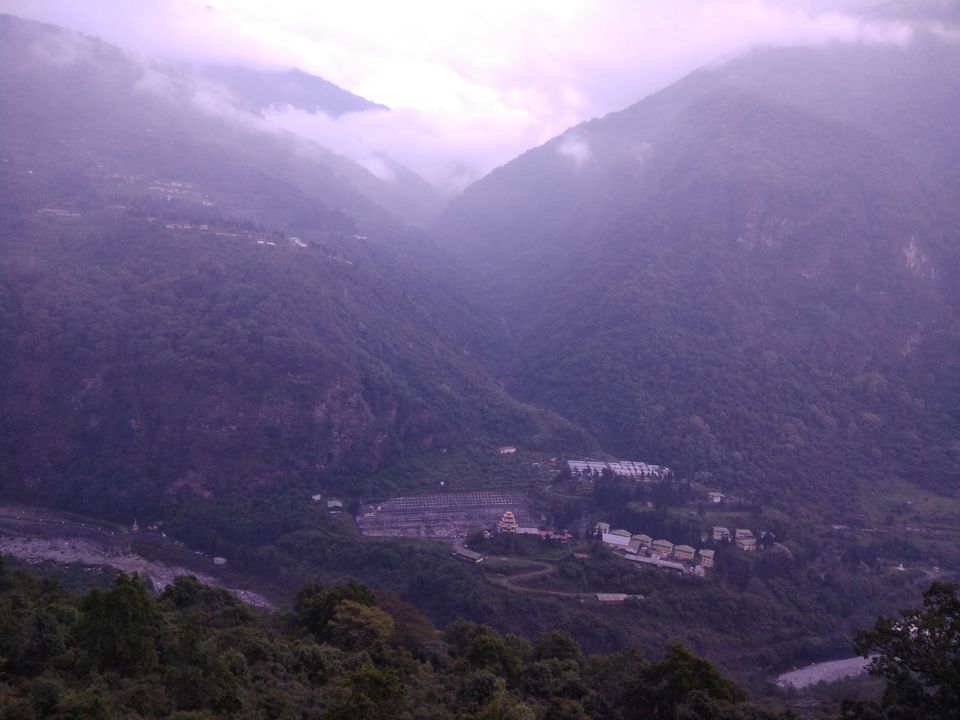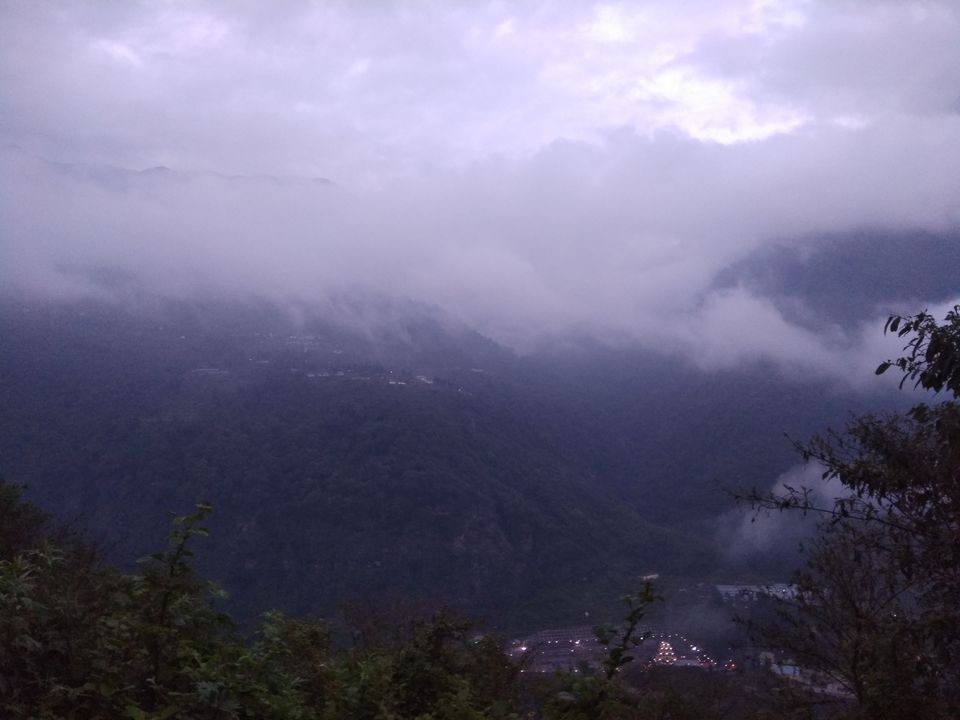 We were welcomed with so much warmth and vibrance by Nima and his wife Tsering that tiredness started to disappear. He invited us to sit in the front room which was warmed before our arrival and we were served with tea and biscuits, it was so mindful of them to take care of these small things and needless to say we felt at ease. Nima showed us our room, even while we were tired, we could admire the way the room spoke of the Bhutanese architecture, there was window from where we could see the Dzongdrakha Monastery, also known as the second Taktsang.

Though the room was small from our expectation, but it was beautifully crafted, warm, cozy and very home like. We, then had our first Bhutanese dinner- red rice, asparagus, Kewa datshi (Bhutanese potatoes and cheese), Shamu datshi (mushrooms and cheese) and Khur le (Bhutanese pancake made of buckwheat) since all three of us were vegetarians. It was interesting to eat so many different things with such a contrasting taste and flavor along with enjoyable company of Tshering, Nima and their two kids. The unique part of the dinner was that all the food that was served to is cultivated by them and is organic. Post Dinner, Nima gave his brief introduction, along with the details of the amenities available and what all we could do if we want to explore the neighborhood. We then retired to our rooms to enjoy the warmth of our new home for next one and half day.
It was good to wake up in the morning after a nice long uninterrupted sleep to the sound of the nature without the alarm clock or by hustle bustle of people around you! The scene outside the house was something that one can dream to wake up to :-) it was beautiful beyond words, serene beyond soulful music and enchanting like some melody.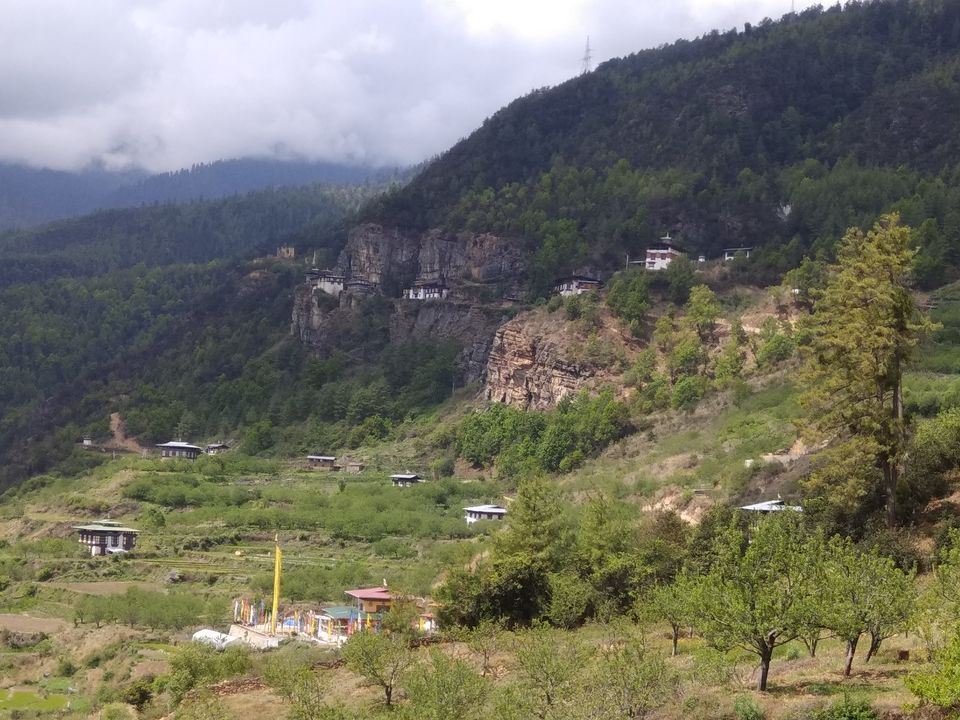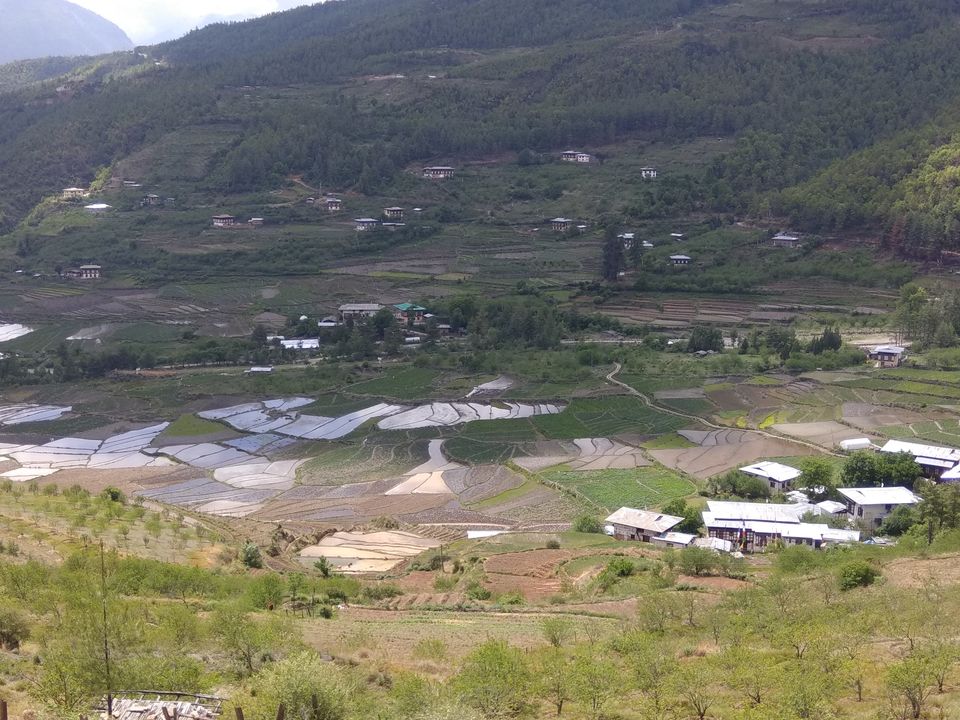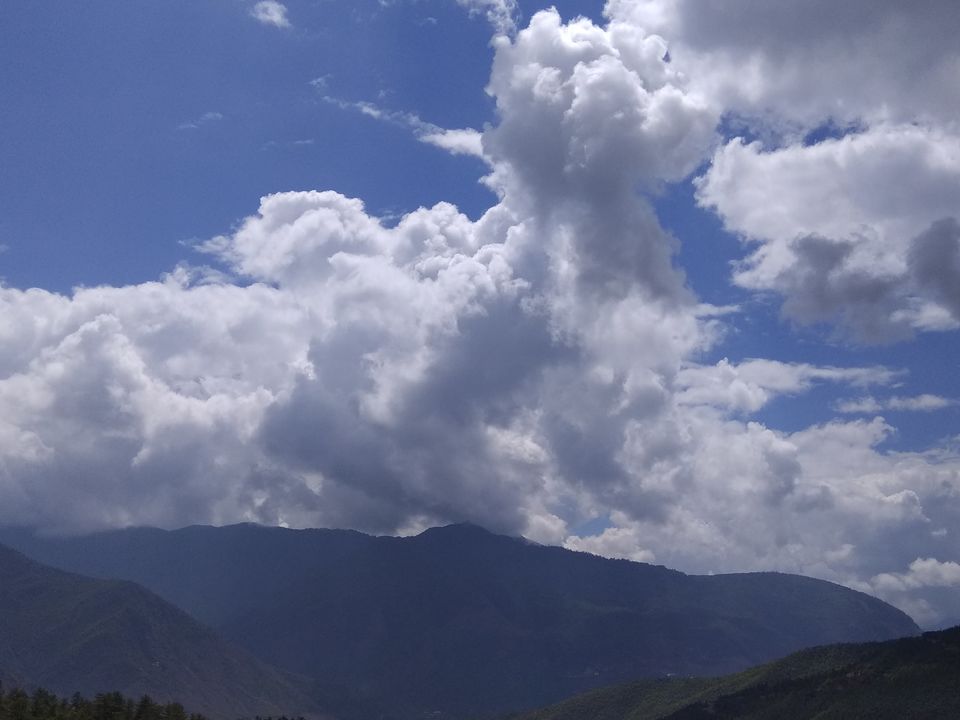 One of the my friend doesn't like cheese, so she asked Tshering if she can cook something for herself in the kitchen, and to her surprise hostess let her in enthusiastically. She and Tshering's son cooked us delicious breakfast – toasts, omelet, brown rice and tomato curry.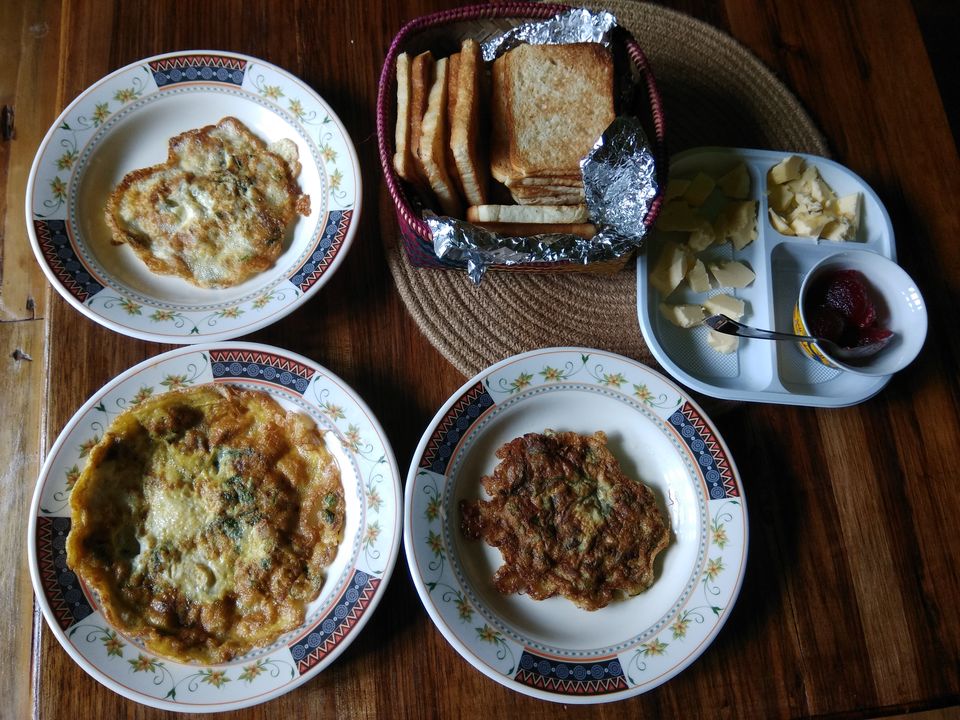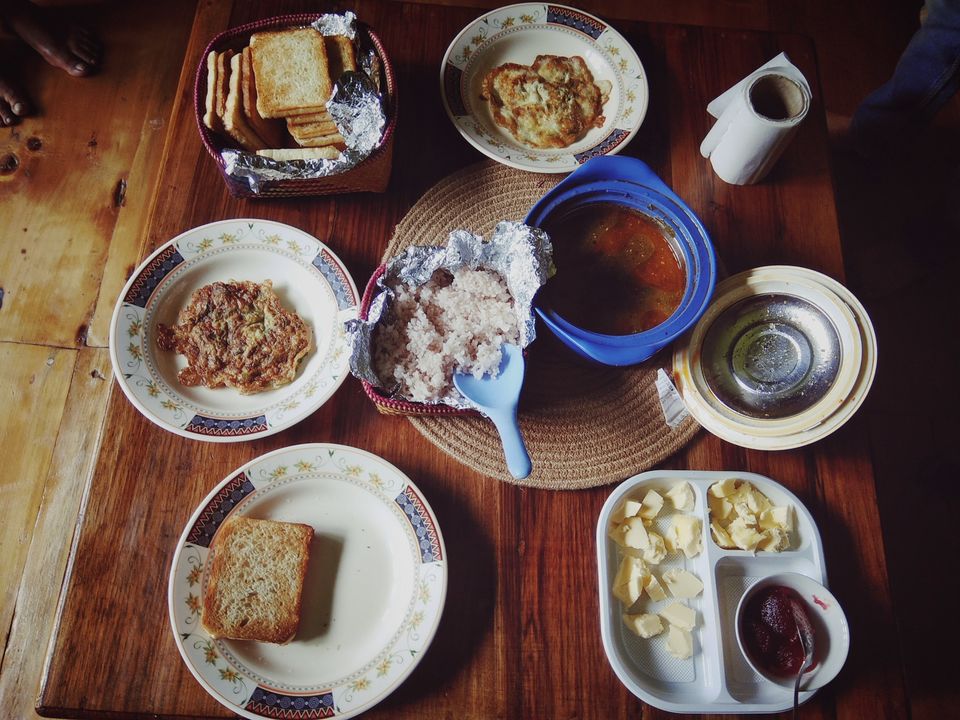 Paro Village View Homestay is located at a place from where you can actually view entire Paro city, with at most peace, surrounded by rice fields and serenity. We sat outside the home to soak in the beauty of nature, stretch our legs and just enjoying the moment until Jamyang (younger son) came in and asked if we would like to see around. We readily agreed, he showed us the field where they grow asparagus, apples, tomatoes, and many more.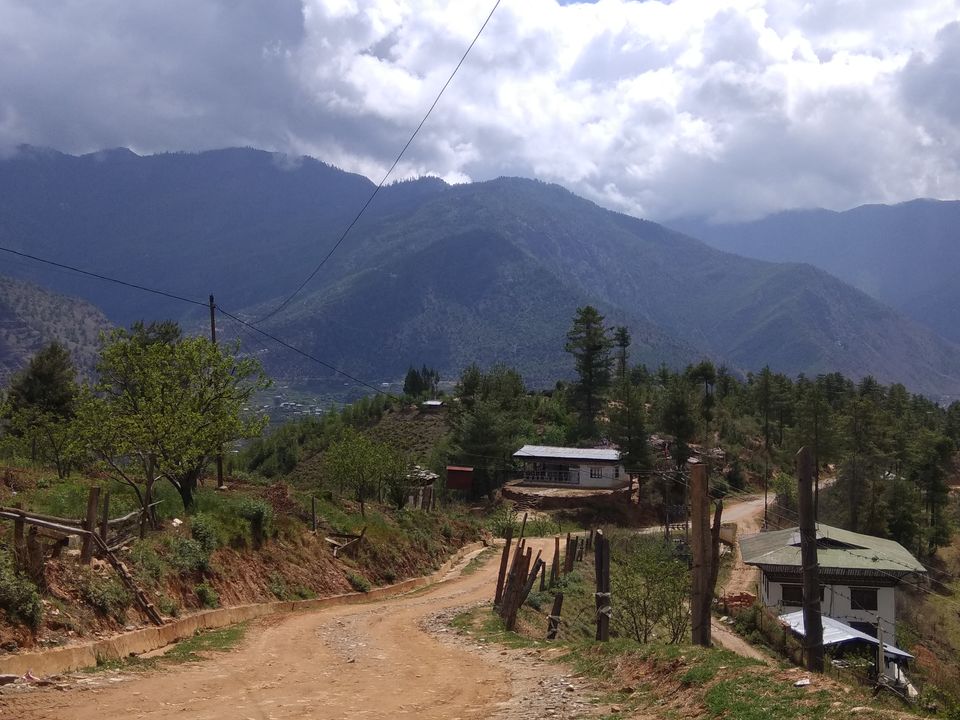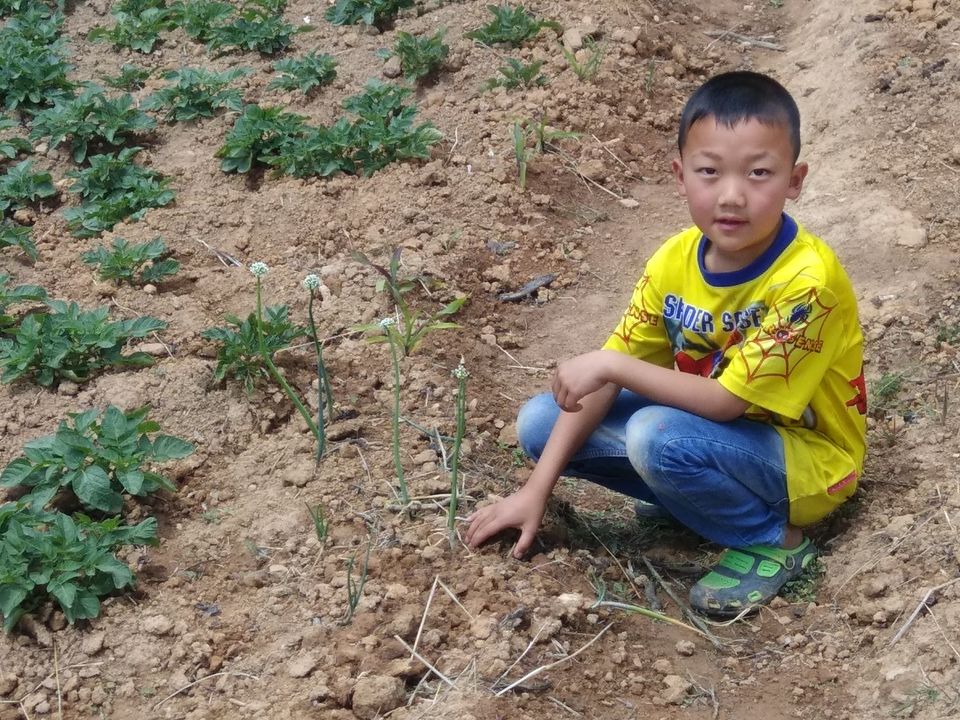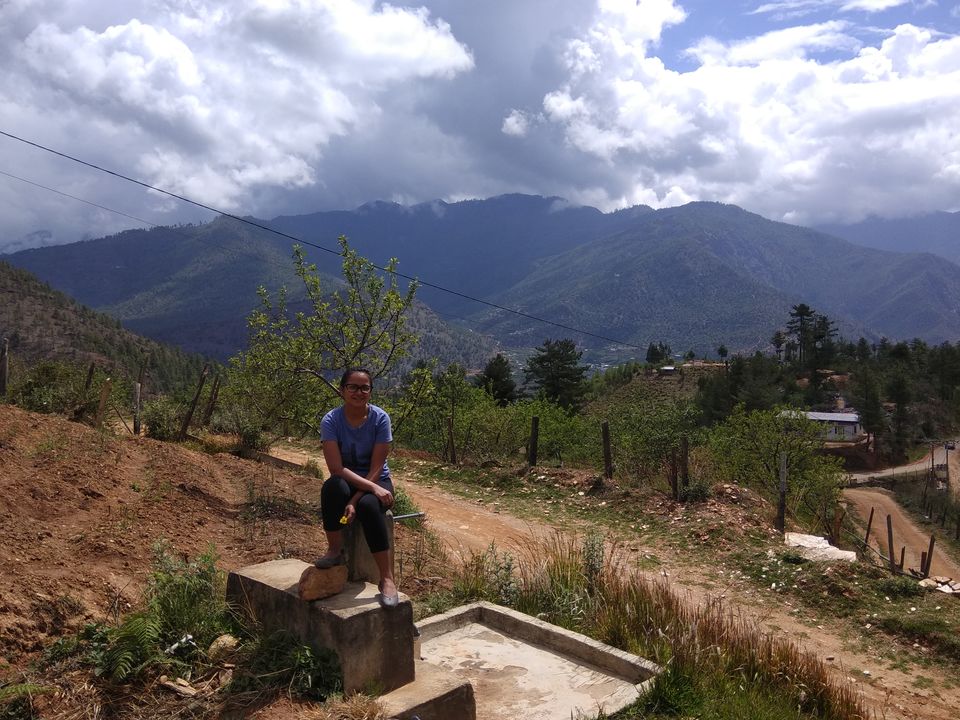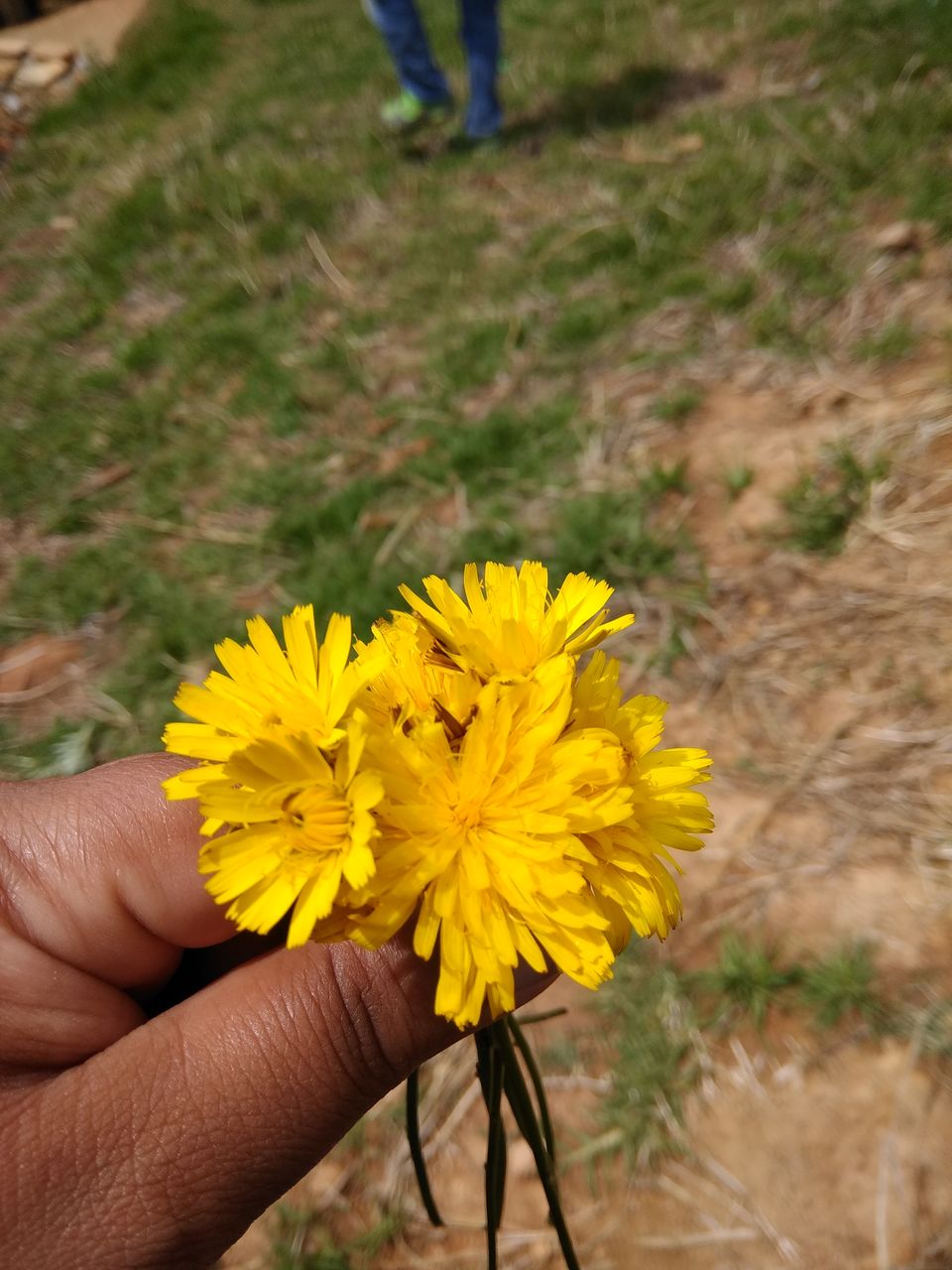 It was joyful to hear him rambling about various things – school, his singing, the games he loves to play, what all are his favorites. Tired of climbing here and there, we went to central room which has most beautiful view and traditional Bhutanese sitting arrangements – all three of us along with Jambay (elder son) and Jamyang started drawing; it started with simple things like cup, table, then view from the window and it went on to drawing each other and then plane, we bonded so well with this activity.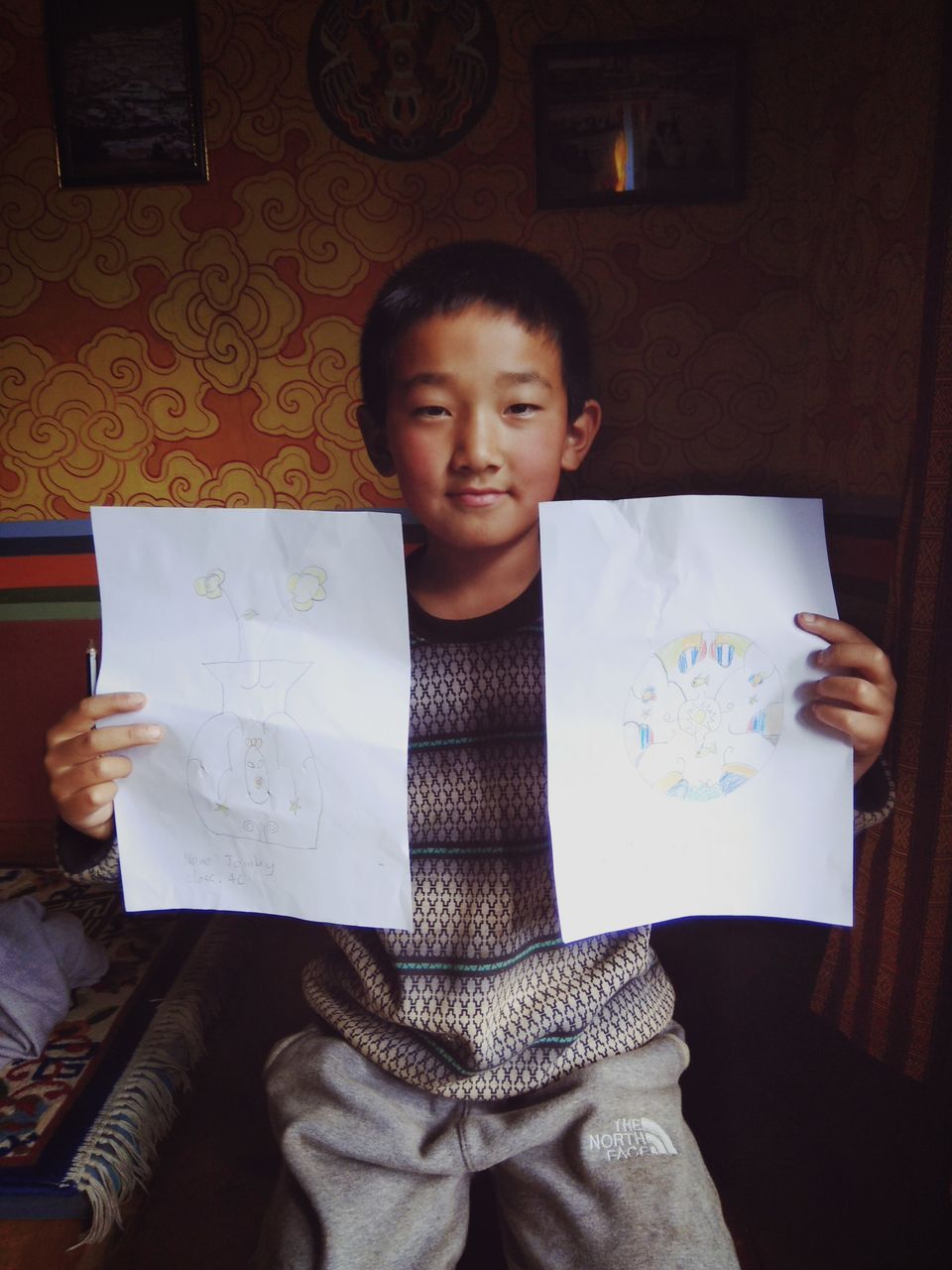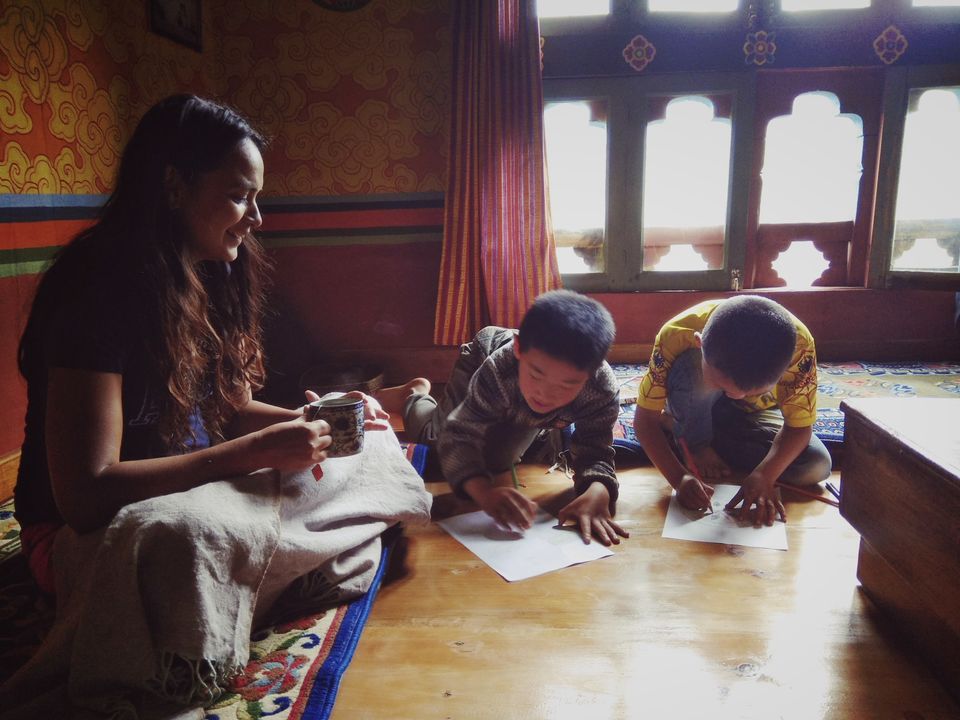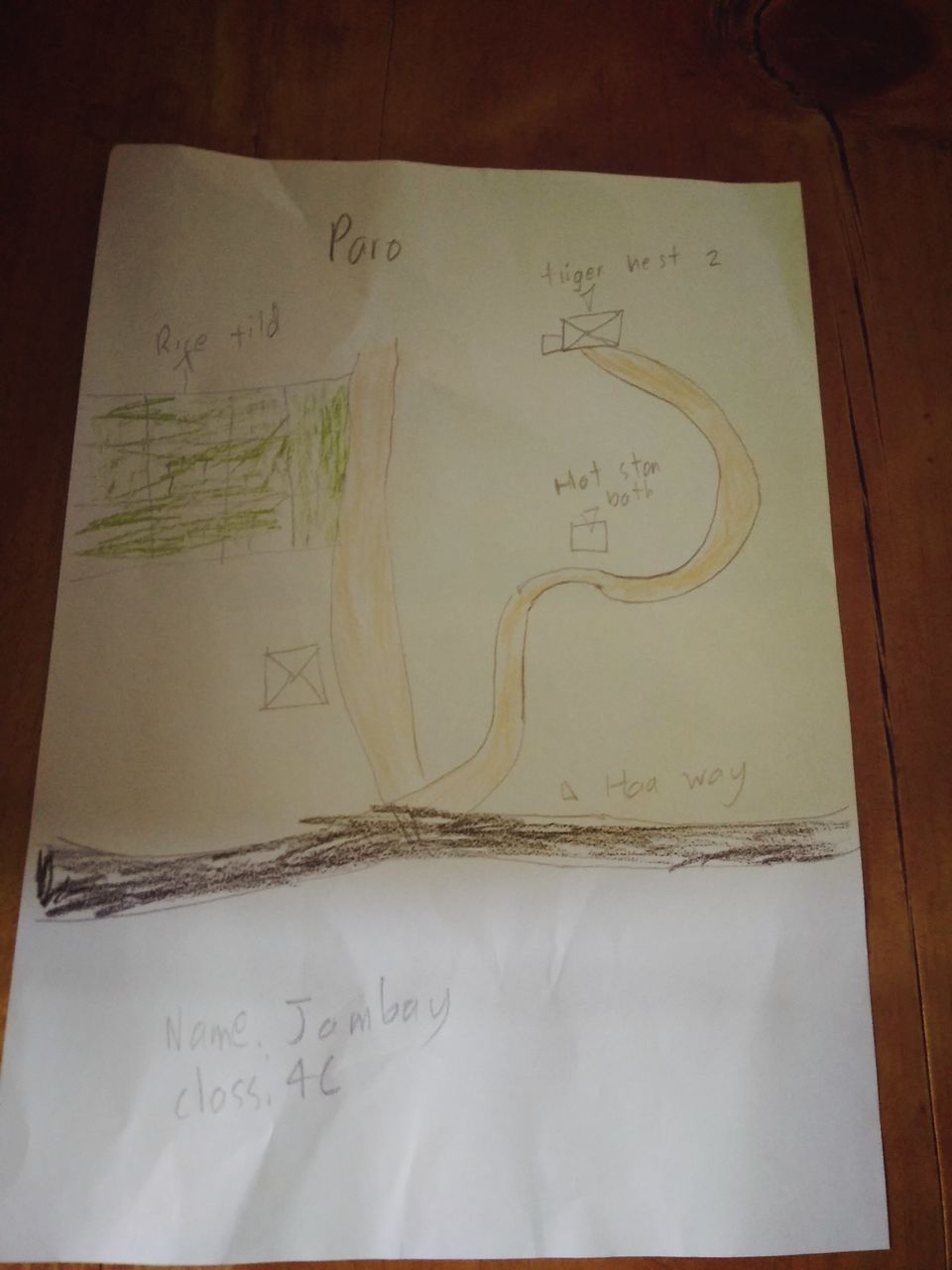 The kids were very enthusiastic, talented and well behaved. The two boys then engaged us in various games they play at their school, it was hilarious, competitive and fun, I don't think any of us had so much fun in the recent times. We then had lunch, following which I retired to take nap. I woke up to their hushed sounds of some surprise and ultimately the boys couldn't contain it and spilled that they have brought cake for my birthday as surprise!!!!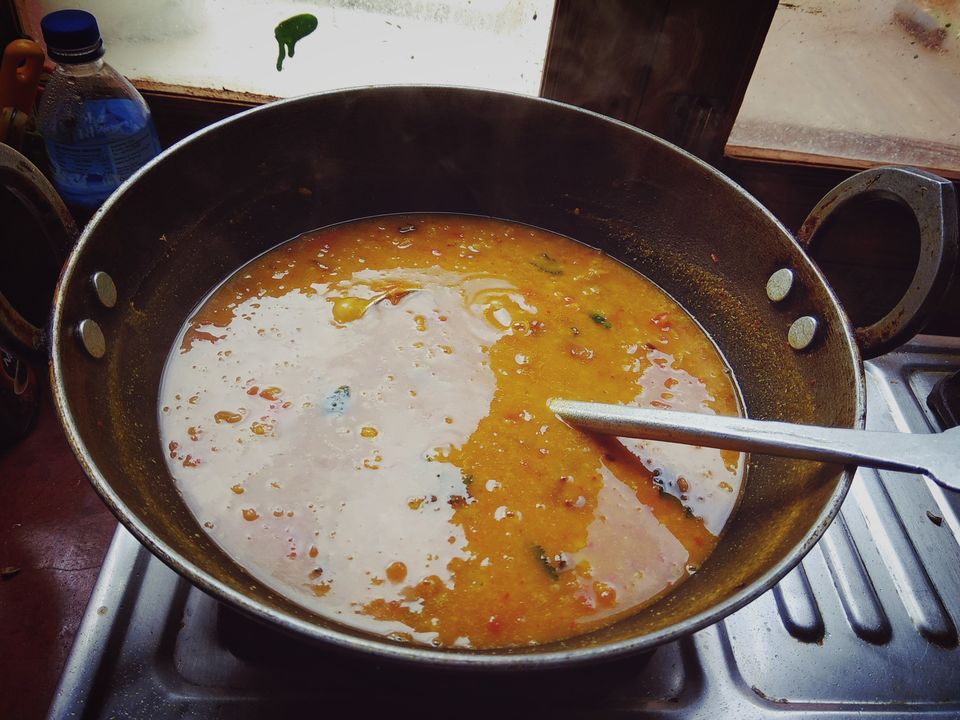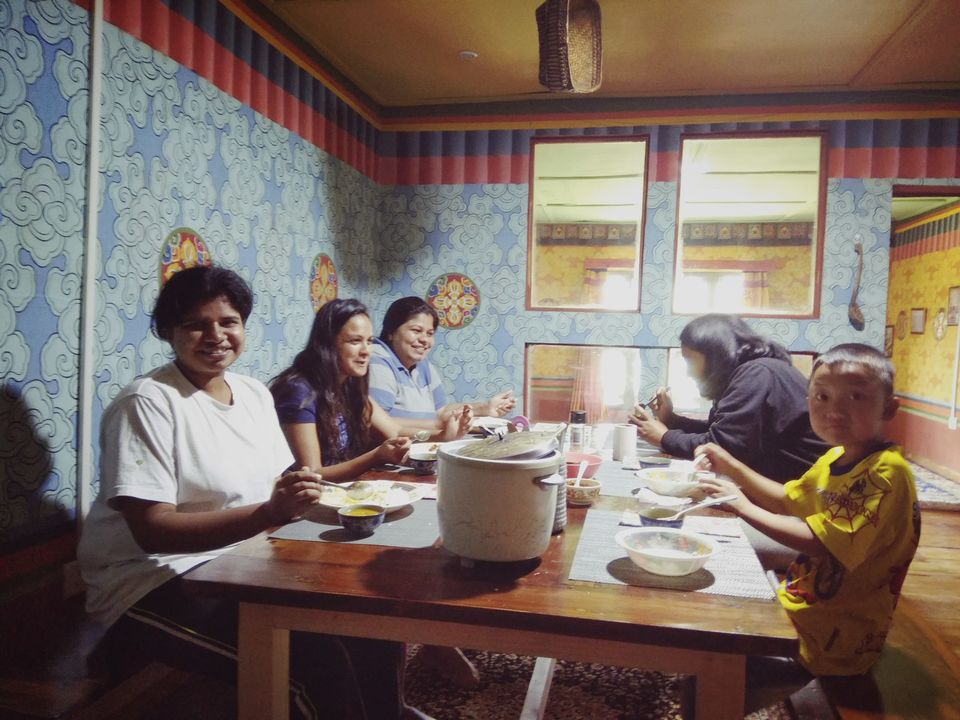 The platform outside the home was set with disco lights, there were preparations for borne-fire, Bhutanese cuisine along with Indian food was being cooked and the kids were super excited – it was for the first time I saw someone being so excited about the birthday.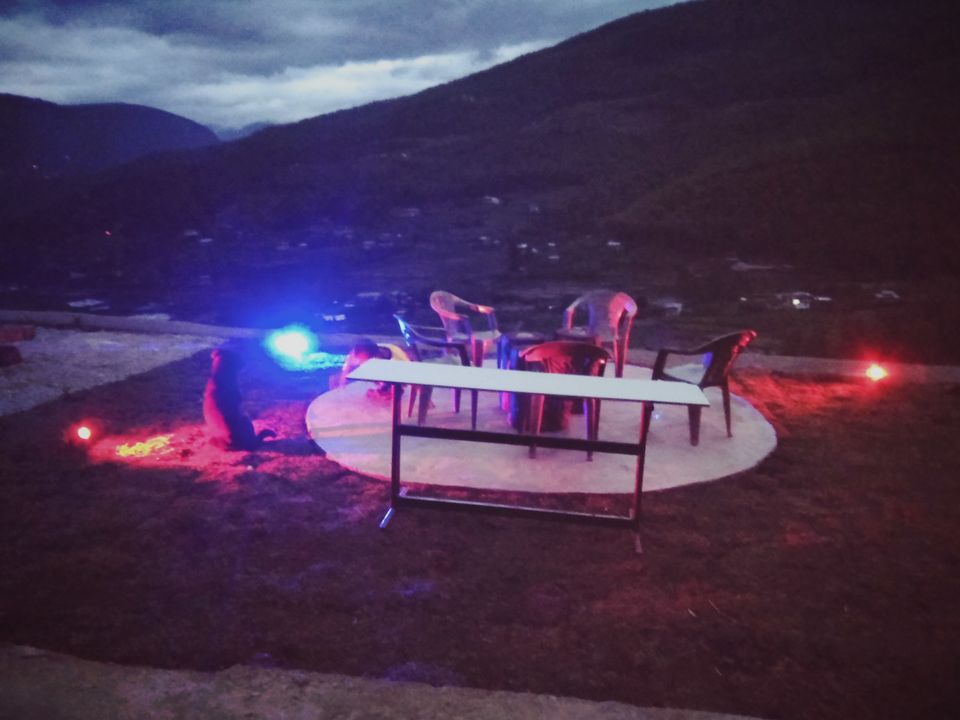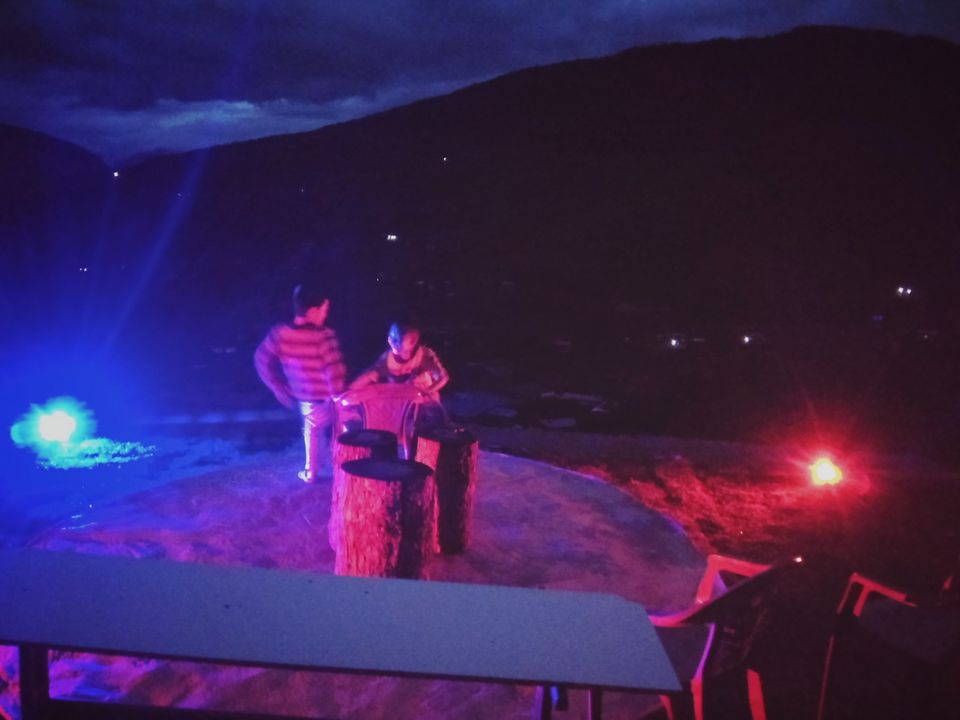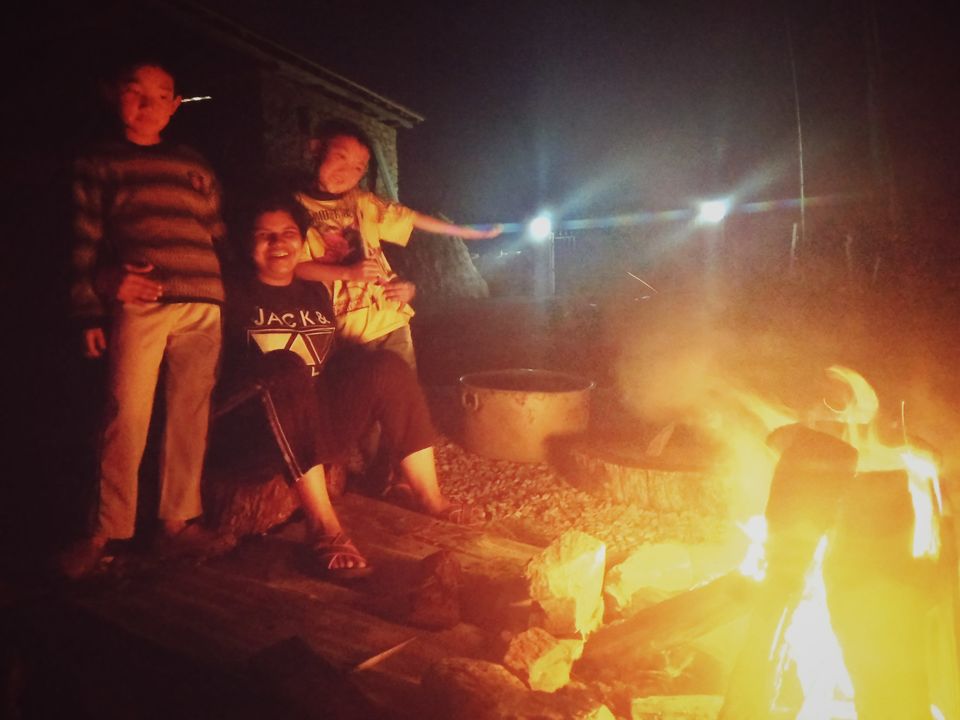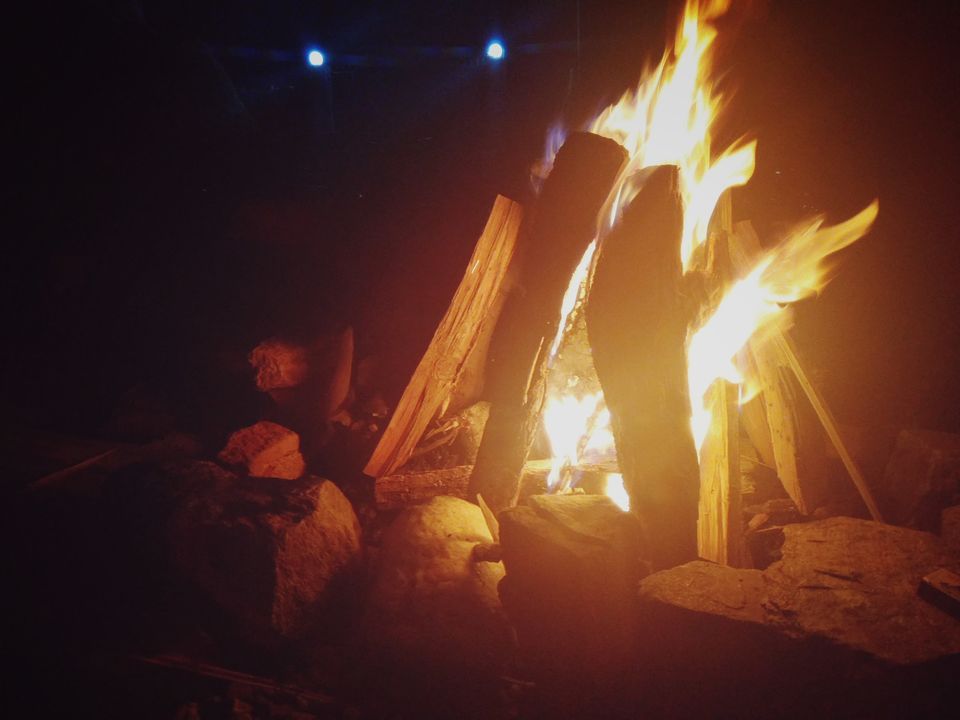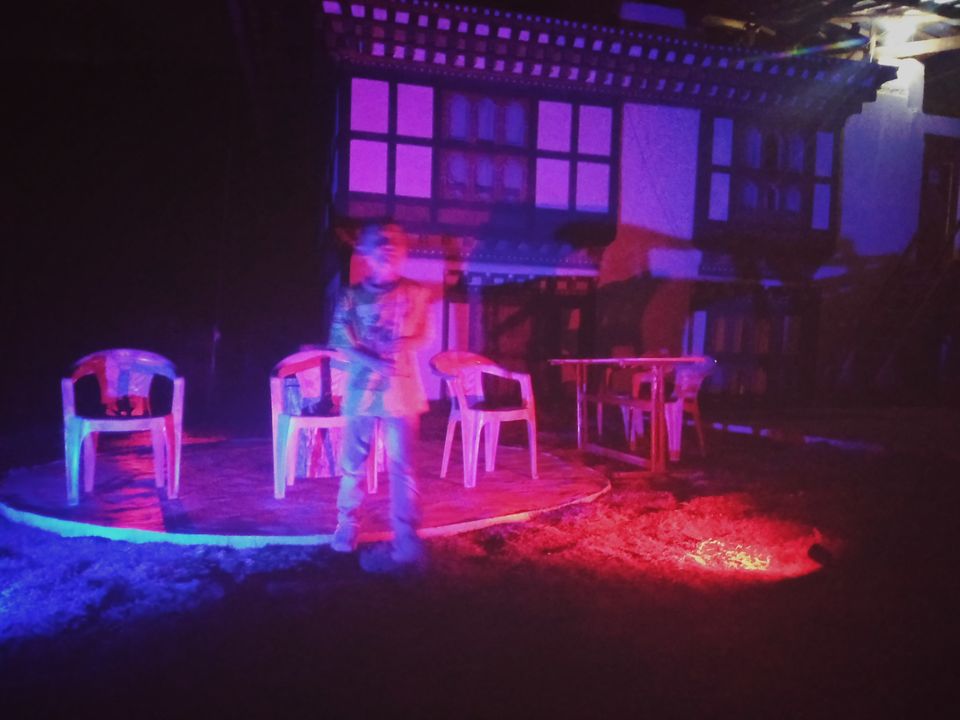 Both the kids were bickering constantly, they performed on few Hindi songs, sang some Bhutanese song- oh my god they were just so brilliant.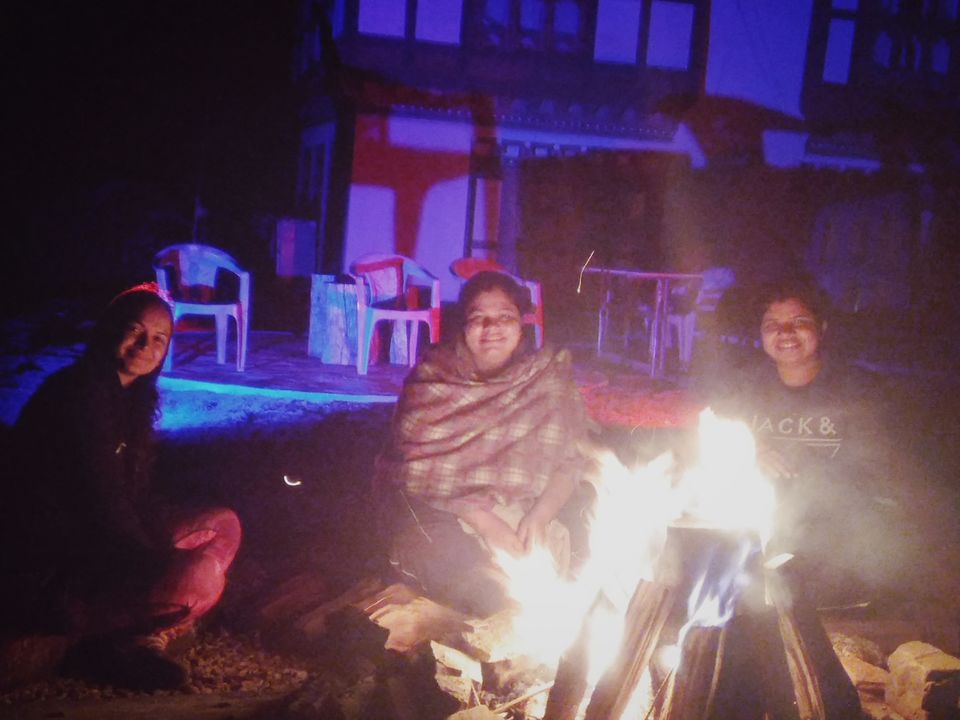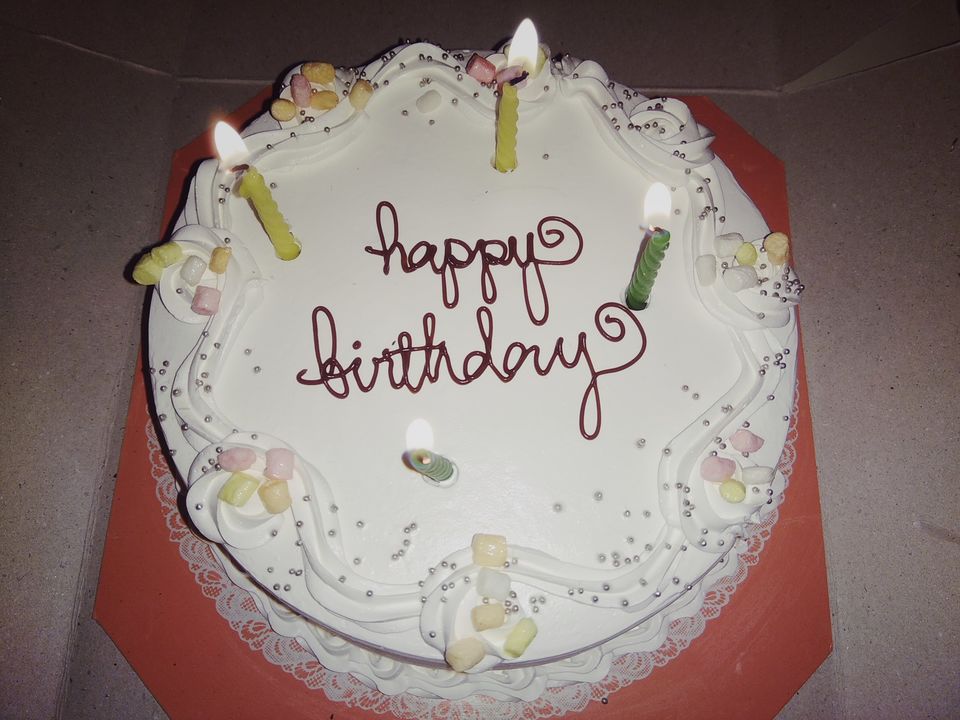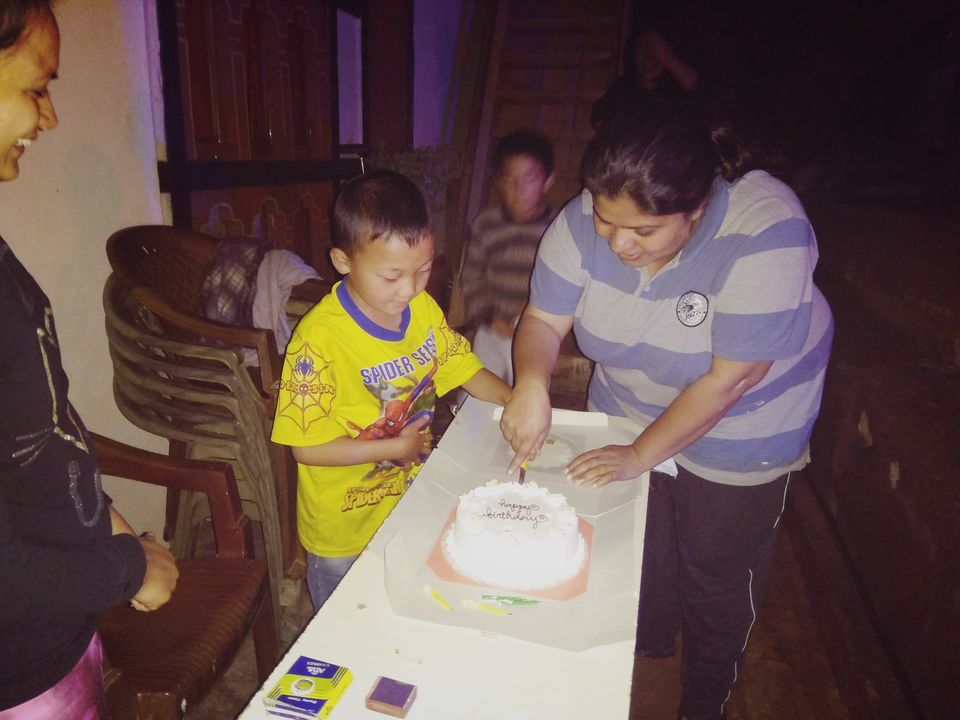 It started drizzling, which added more to our joy and excitement. Cake cutting, celebrations, borne fire, delicious dinner served under the stars accompanied by the warm hospitality made my birthday one of the most cherished memory of not only staying in Bhutan but in general too!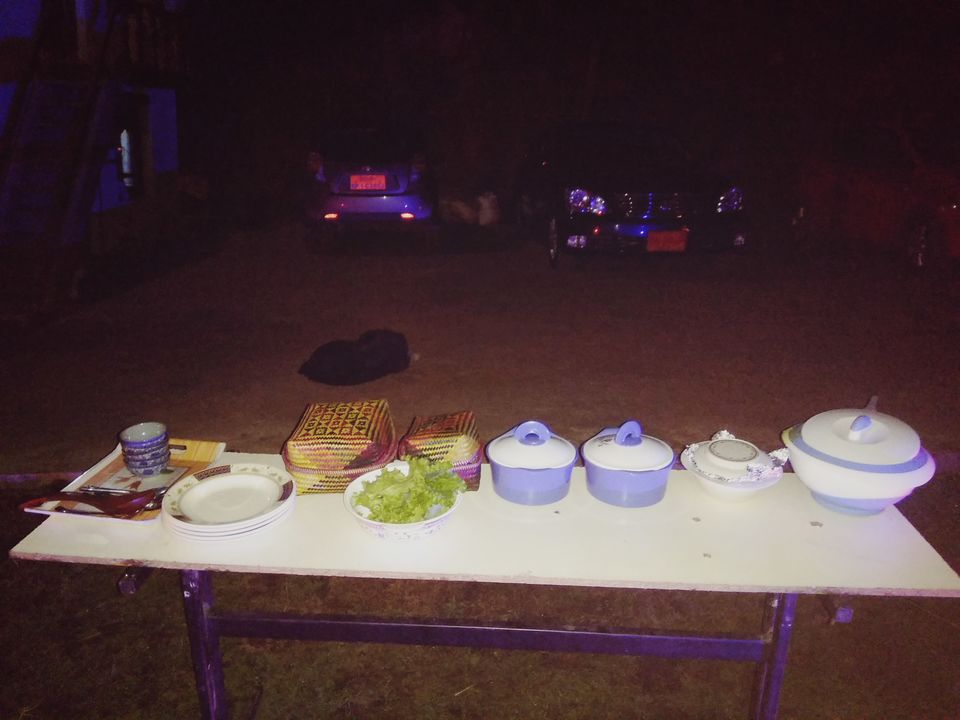 I was touched by their love when the kids gifted me small carry pouches with greeting cards! I was amazed by the honesty, shear love, warmth and genuine efforts of the entire family not just for the birthday celebrations but our overall stay :-)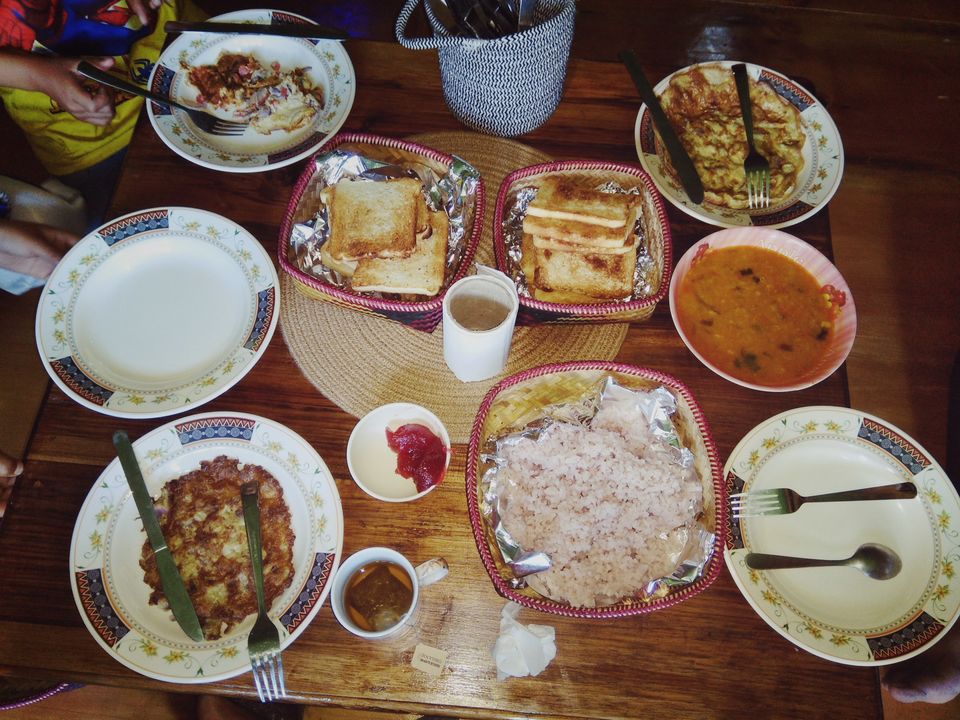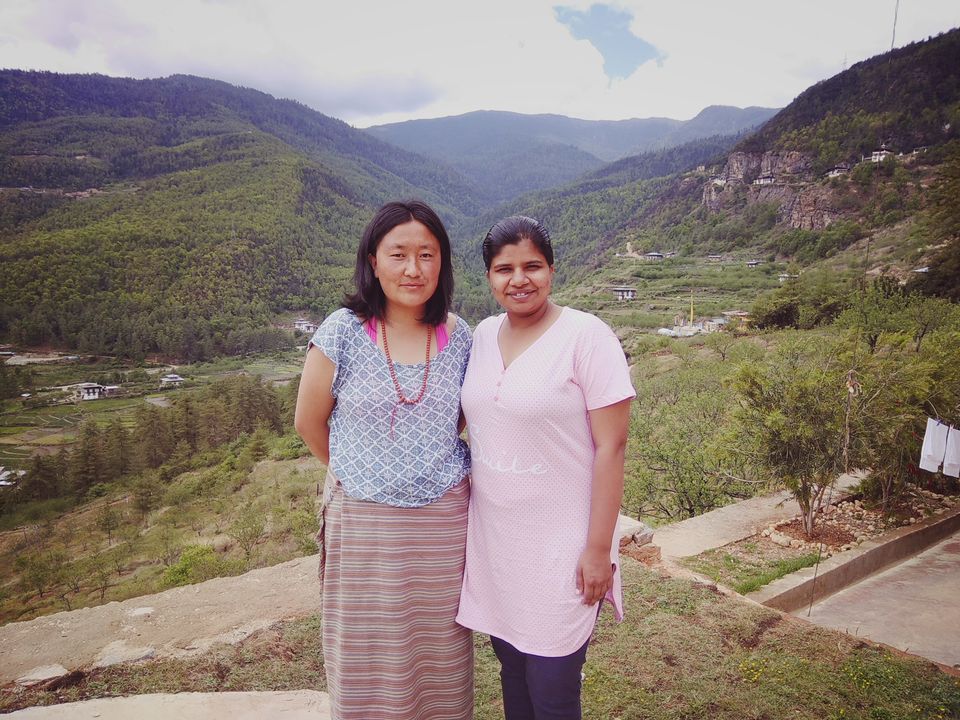 Tshering shared her personal experiences with us like friends; she was very attached to Mona who cooked with her, supported her and she meticulously took care of everything because of which our rooms, bathroom and dining area was always impeccably clean and tidy.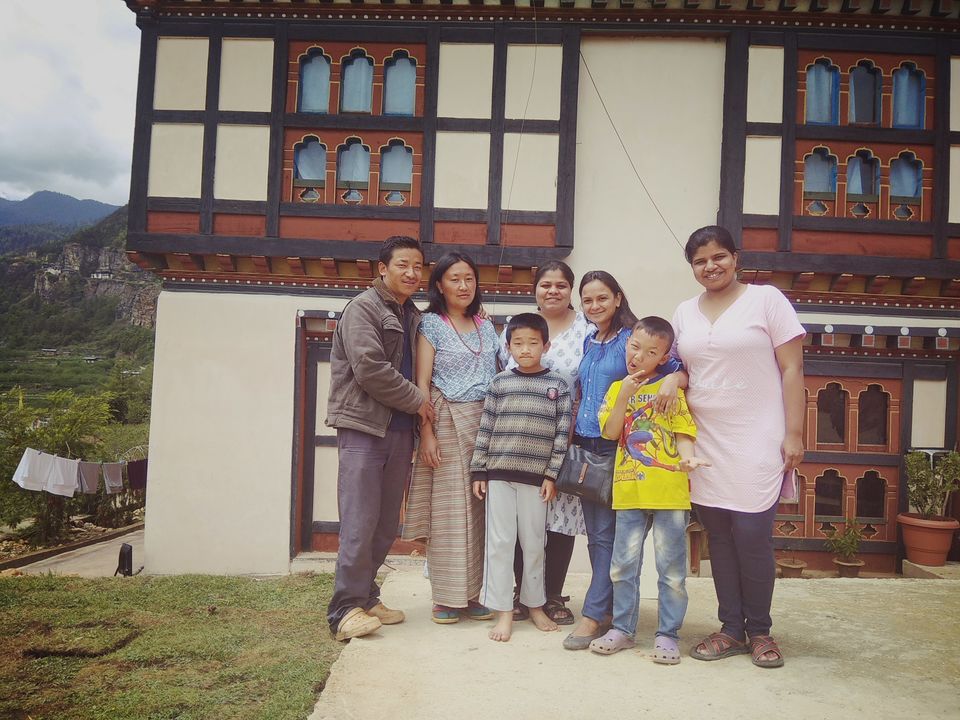 So, if you want to experience authentic Bhutanese lifestyle, culture, cuisines along with the beauty of nature and peace, then you must stay in Paro Village View Homestay and trust me you would never regret making that choice :-)