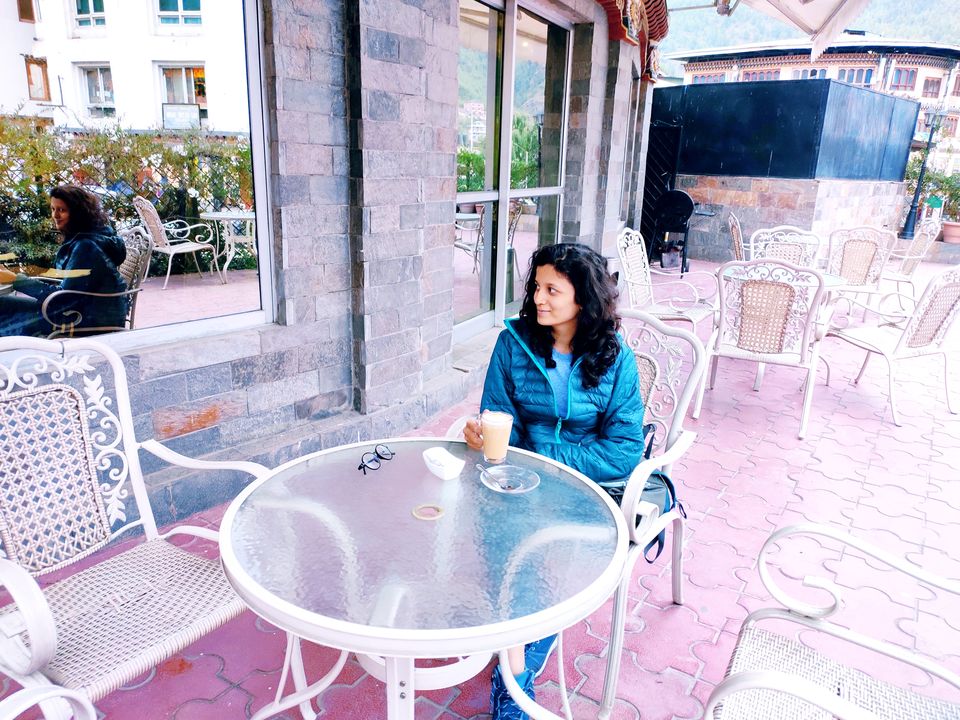 My husband and his friends were planning an itinerary for Sikkim, the northeastern state of India. During the planning meetings and calls, I realized that I had more paid leaves in hand than my friends and I proposed to travel solo for a few days before the Sikkim tour. There, just like that, my plan was made. I explored Bhutan solo and Sikkim in a group. Here comes my heartfelt talk on my first ever self-planned solo trip post marriage :)
There are two common options to travel to Bhutan from Bagdogra, India:
Take a flight to Paro from Bagdogra or any other nearby airport in India - rates vary, based on location OR Take a prepaid taxi from Bagdogra airport to Bhutan Gate - INR 2500/-
I canceled both the options right there and decided to take an uncommon route -
Prepaid cab from the airport to P.C. Mittal Bus Stand, Siliguri - INR 450/- Got the bus from there to Jaigaon (Border town of India) - INR 130/- Took a share auto from Jaigaon entrance to Bhutan gate - INR 10/- I walked towards my hotel (Legphel) - TADA! - Total cost: INR 590/-
Pheuntsholing: Hotel Legphel (INR 2000/- discount deal)
As I entered the Bhutan gate, the difference between the border towns in India and Bhutan was extremely striking. The clean and peaceful Phuentsholing (Border town in Bhutan) made me realize that I've entered the land of happiness.
Phuentsholing's temperature was kinda disappointing and it felt as humid and hot as any north Indian city. I got some relief after speaking with the natives there that it won't last as we move up. On my first day there, I took a stroll around, bought some pretty souvenirs, visited the dzong nearby.
My day ended with a tired body and a supercharged mind - the next stop was Thimphu!!
Thimphu: Hotel Khansum Inn (INR 2700/-)
Thimphu, the capital city of Bhutan. It's almost 6 hours ride from Phuentsholing. The road from Phuentsholing to Thimphu was accompanied by the Lush green valley, floating fog, good music, and solace. As I started moving towards Thimphu, the temperature shifted pleasantly cold. I entered Thimphu and my fantasized version of Bhutan finally arrived. The clean roads, beautiful little houses, numerous tiny dzongs, and smiling faces - it was just perfect!
Here are some captures of Thimphu City.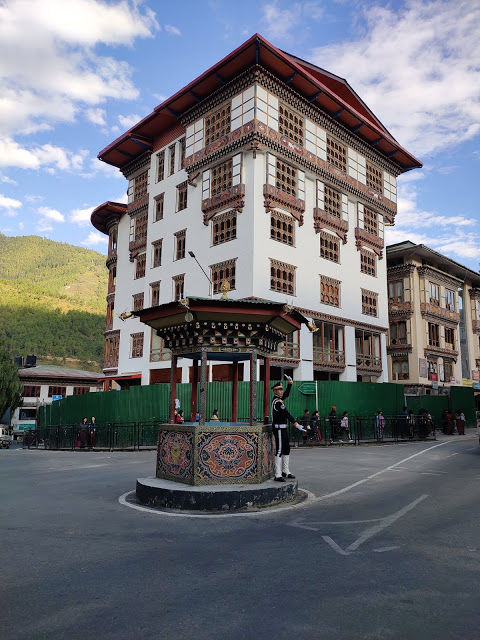 I started with Buddha Point. It's a place with a gigantic Shakyamuni Buddha statue overlooking the city. Trust me, once I stepped inside the buddha temple, I realized what 'hearing your own thoughts' is like. It was unbearably peaceful and made me sit there and meditate for the next half an hour.
Thimphu Dzong was my next venue which turned out to be a humongous and beautifully constructed architecture I have ever seen. The whole afternoon was spent around, clicking pictures. On the way back to my hotel I stopped almost 8-10 times to click the scenic view from the valley, birds-eye view of the Dzong and captured the beautiful Thimphu city.
The rest of the day was out in open and I decided to take a stroll around the city. I took a halt at this newly discovered cafe Italia and caffeinated myself - A must visit, here are some captures of my efforts to lock the beauty.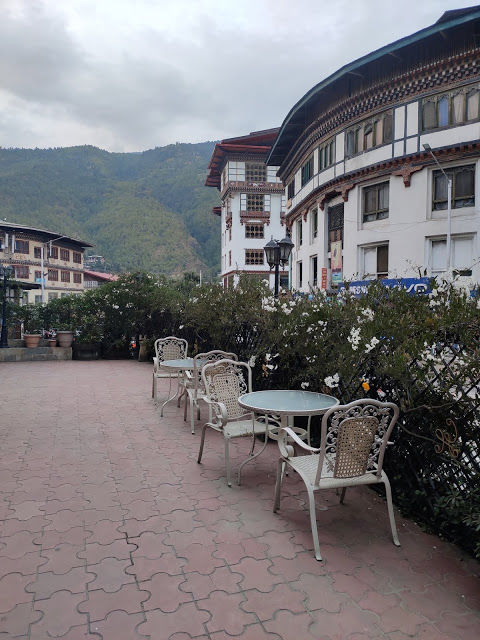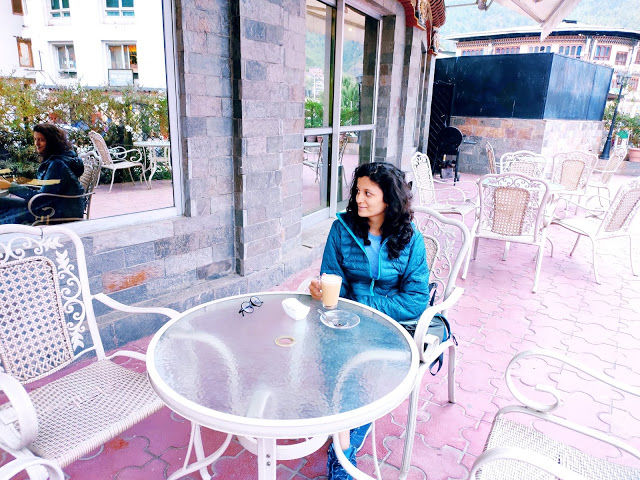 The second day was full of visits to the textile museums, weaving center, paper factory... The textile Museum and the Paper factory was average, I would suggest not to spend more time here.
Gagyel Lhundrup Weaving Center is a small factory/institute and the artwork was too pretty to hold my urge of buying some of those colorful scarfs. Obviously, the next stop was a big shopping street - with an unending string of stores of woolen scarfs, pashminas, caps, and more! Walking on that street was even more pleasant with small kids waving hello, shaking hands and throwing a smiling pose when I pointed a camera at one. Post shopping, we drove to 'Simply Bhutan'. It's a small place if you would like to try authentic Bhutanese food and understand the Bhutanese culture. It started with serving traditional Bhutanese wine, a Bhutanese dance and a tour of the house. Then came the butter tea, topped with six different dishes of a wholesome meal. To be honest, the food may appear a little blunt for Indian taste bud, but the chili cheese dish was worth a shot.
What really made my day was the walk in the down-town. The area was filled with people, decorated small houses, shops and a gorgeously dressed traffic police. While expressing my amazement about the decorated houses, the natives from Bhutan shared a secret. Every Bhutanese house/shop is supposed to have a decorated exterior and it's mandatory to paint with the sacred symbols and flowers. No wonder, there was no dull or boring house, even if it's a regular grocery store that appeared like a mini-museum there.
Thank you, Thimphu for blessing me with one of the most memorable solo walks in the city!
En-route Paro: Hotel Phunsum (INR 1470/-)
This little valley town is approximately 2 hours journey from Thimphu. The only thing I'd on my list was Tiger's nest! Day one started with an early morning trek to this gorgeous monastery. The visible trail taken by all trekkers was pretty easy to follow and crowded. My crazy mind decided to follow another seemingly unexplored trail. It was pretty steep, with not a single trekker around. I was literally pumping the oxygen from the surrounding and was super tired. On my midway, I was on the verge of giving up as I couldn't locate a trail to move ahead anymore. But the luck was on my side as I saw one local guide coming my way. She left her troop behind, to climb the trail on horses and she decided to take this offbeat trail. She asked me to follow her with a big smile on face and within 1 hour 40 mins I was on the top!
Boy, oh boy! A surprising waterfall with waving flags, cold breeze and the monastery hugged by a big piece of the rock - what a view!
All the efforts were just worth it!
While coming back, I wisely chose the simpler and longer route and met many helping hands on the way to finally click my pictures!
Reaching back to the city was pretty easy and my driver suggested me to take a walk on the shopping street. I assumed it to be a replica of the big fat shopping lane in Thimphu.
But, it turned out to be a beautiful, tiny lane with antique-looking souvenir stores, hip cafes with a familiar aroma of the coffee beans and cheese! It struck me that no matter where we go, we always try to find something familiar and known.
On the next day early morning, I couldn't resist taking a quick walk on my favorite shopping lane and then reluctantly headed back to Phuentsholing.
The return journey was fairly neat. Sharing the familiar route, fog, and music made me revisit everything again and again, and again! The smiling kids on Thimphu shopping street, delicious cheese momos in Cafe Zombala2, the surprise waterfall near the tiger's nest, small shopping lanes, the royal traffic police... my list will be unending.
Thank you, Bhutan! For being a wonderful host and offering me enough peace of mind to go back in the world full of reality, pollution, and competition.
Frequent searches leading to this page:-
Top Bhutan tour packages with price, Best places to visit in Bhutan in march, Best things to do in Bhutan, Weekend getaways from Bhutan, Weekend getaways near Bhutan, Weekend getaways in Bhutan, Romantic getaways in Bhutan