Do you have a bucket list? Make one. It will take you places.
I have grown up dreaming, desiring and calculating my travels. 2015 was a good year to start the journey and my list for the year needed a good closure. A Bhutan road trip in December (supposedly an off-season) seemed like a non-touristy thing to do and that was exactly how I wanted it.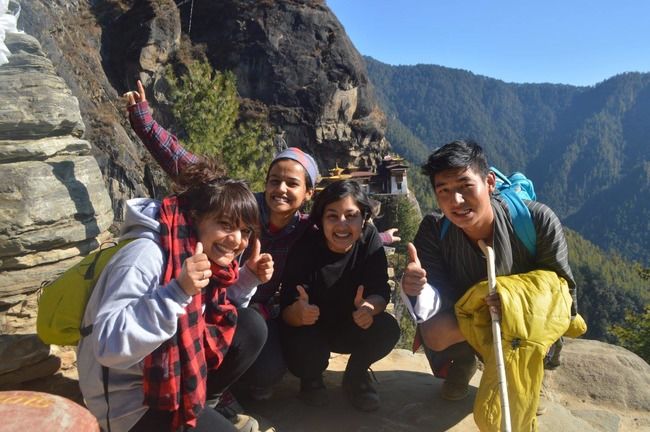 About my Bhutan road trip

This cliffside click at Tiger's Nest Monastery Paro became my photograph of the year.
But this travel story is not just about the places but also the people I met. Manisha and Chandana are my friend's sisters who happened to be planning a Bhutan road trip in December. I tagged along and began my trip from Gangtok, their hometown. I had never met the two before but the warmth I experienced at the very arrival assured me that I was at the right place. I felt the same when the three of us met Ugyen in Thimphu three days later. From three, we became a group of four instantly.
I got some incredible insight into Sikkimese, Nepali and Bhutanese culture, traditions and most importantly, music. Ugyen, who lived in Thimphu, proved to be the best host, friend and an incredible guide in Bhutan, his home country.
It's ok to travel with people you don't know. Travel melts your defences.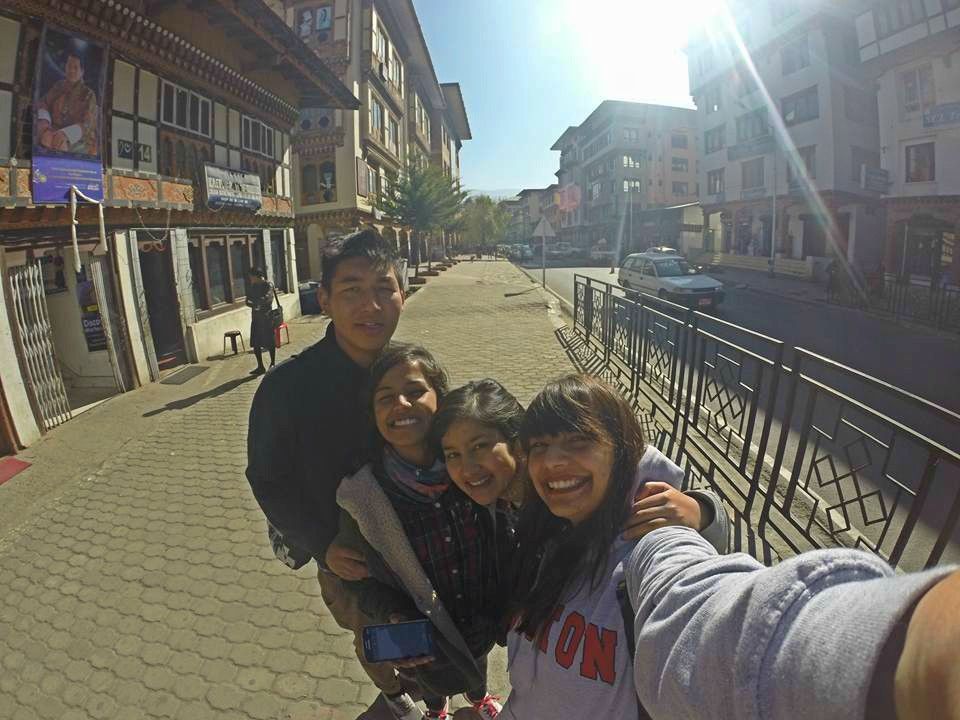 Frequent searches leading to this page
Bhutan tour packages price, Bhutan tourism for Indian, Bhutan tour package cost, Bhutan tour plan, Bhutan tours and travels, Bhutan trip cost