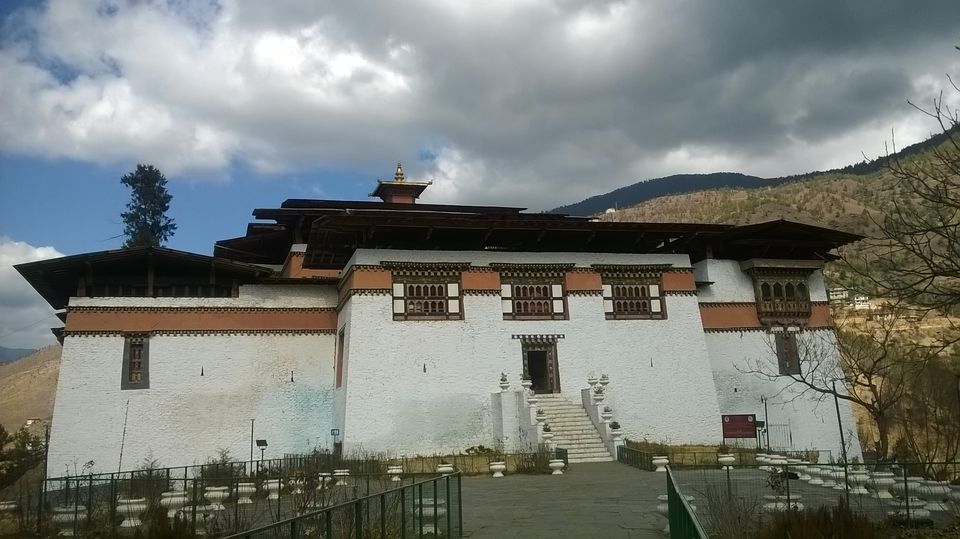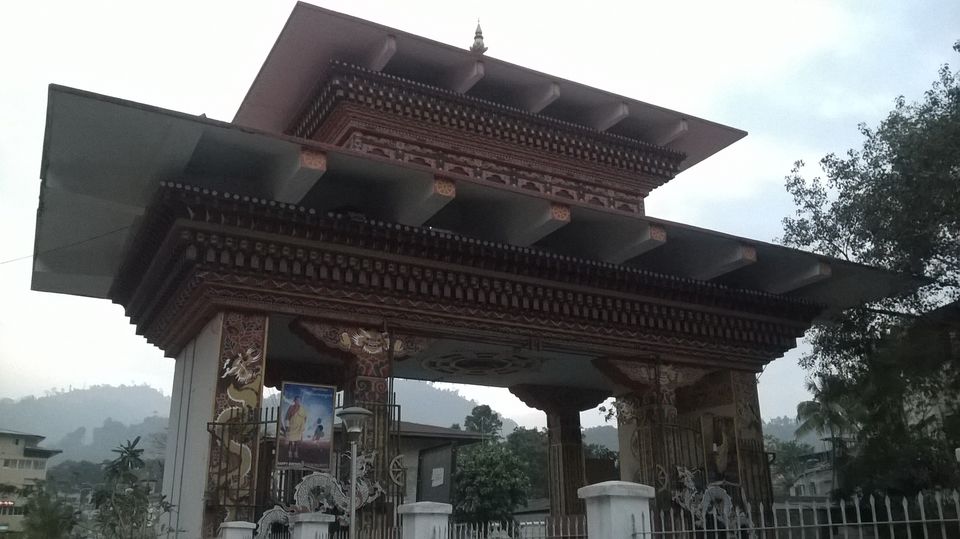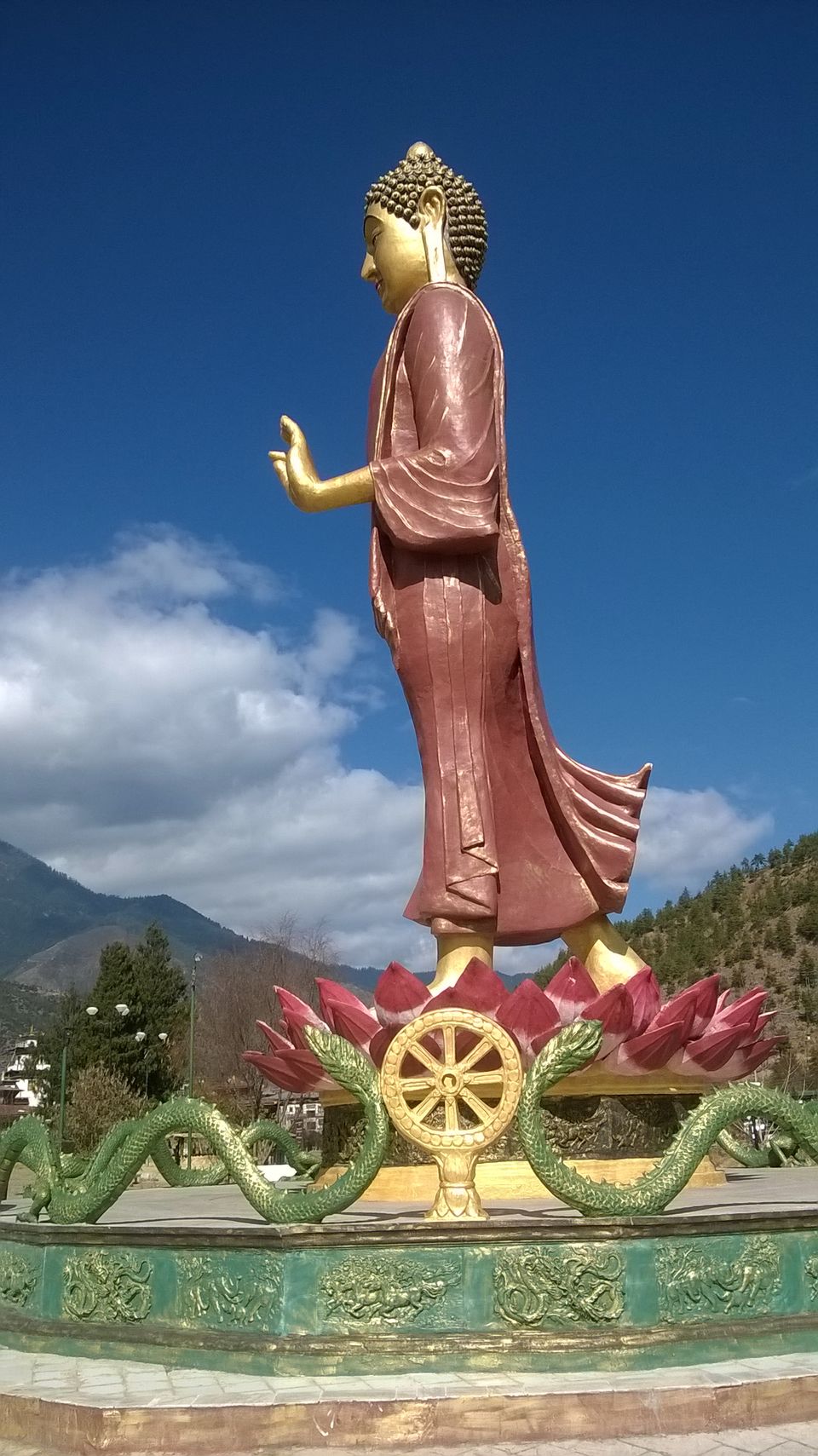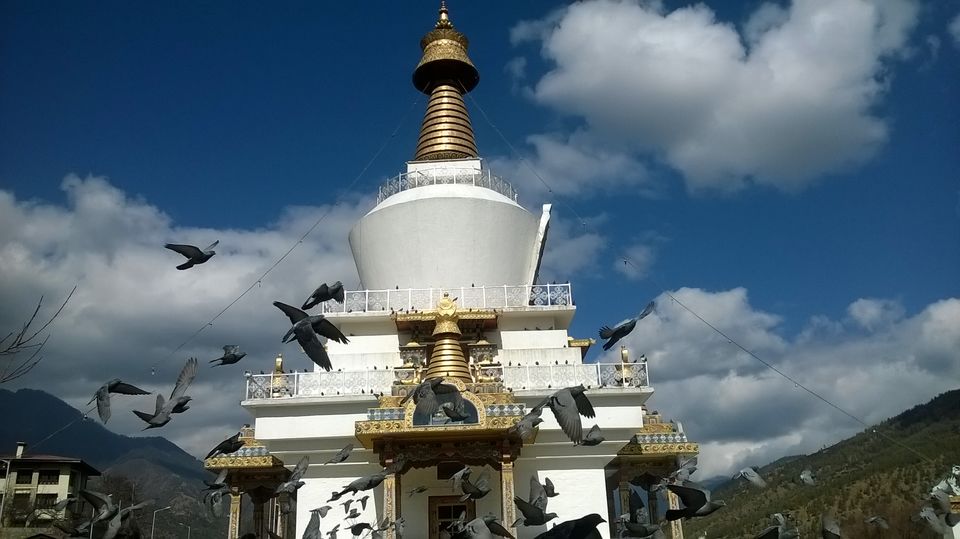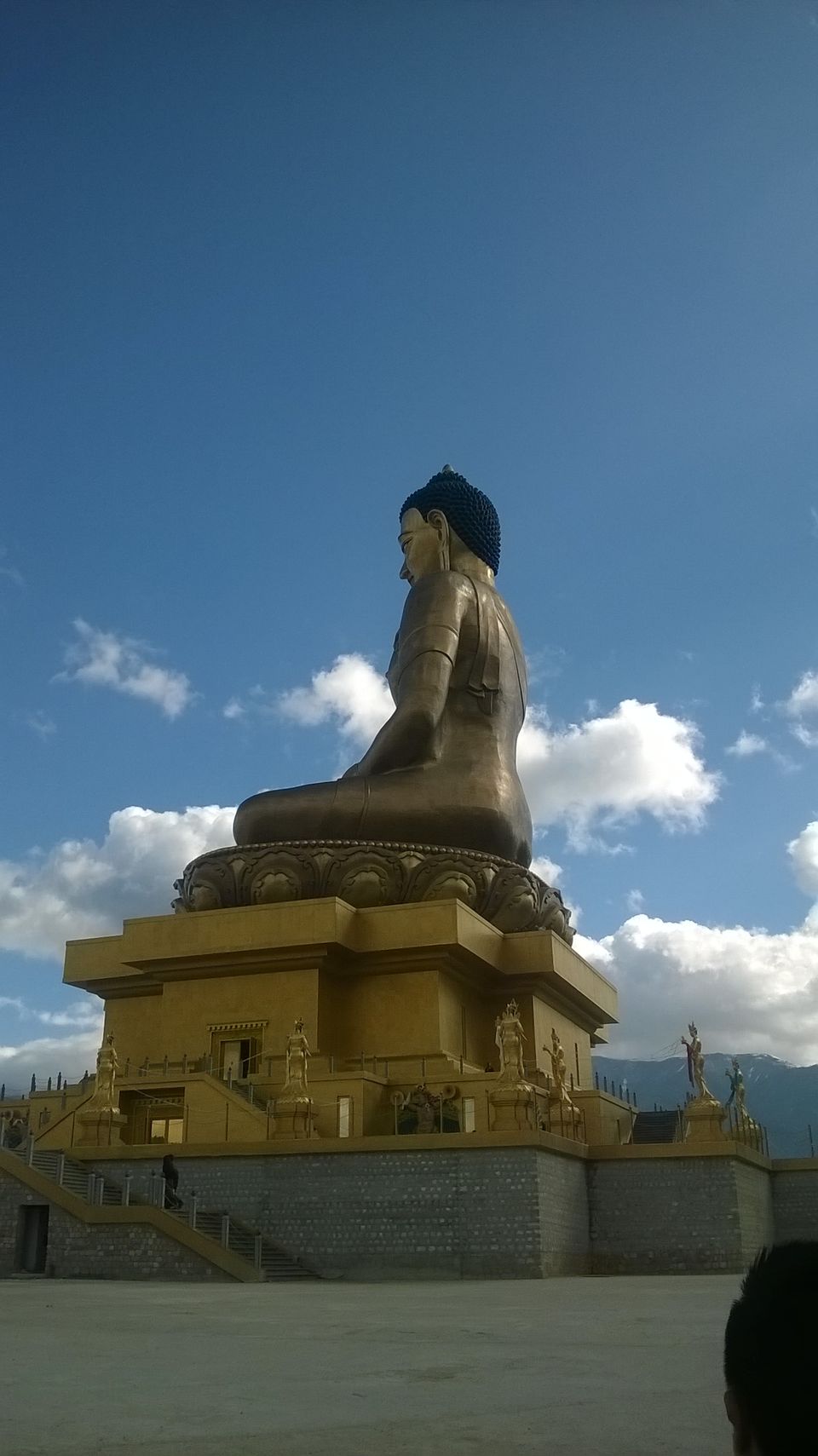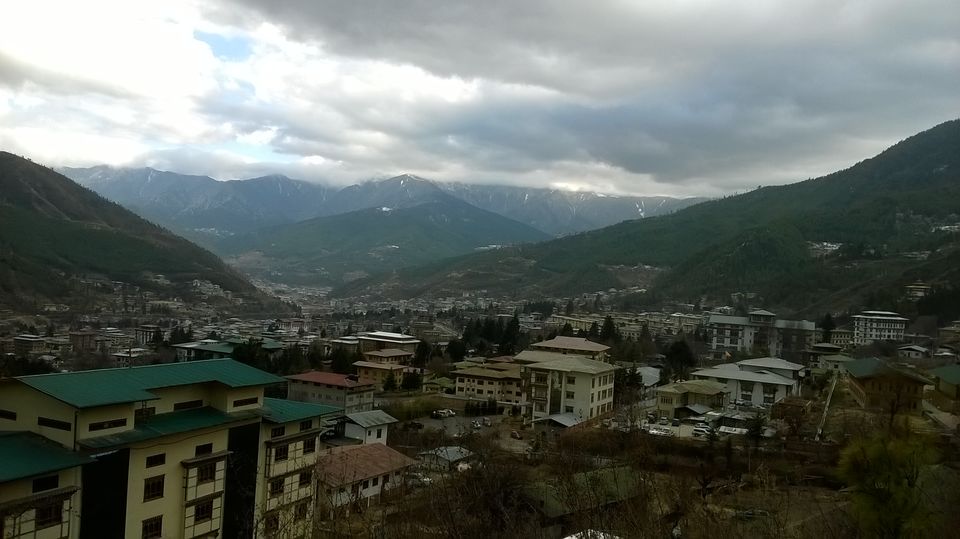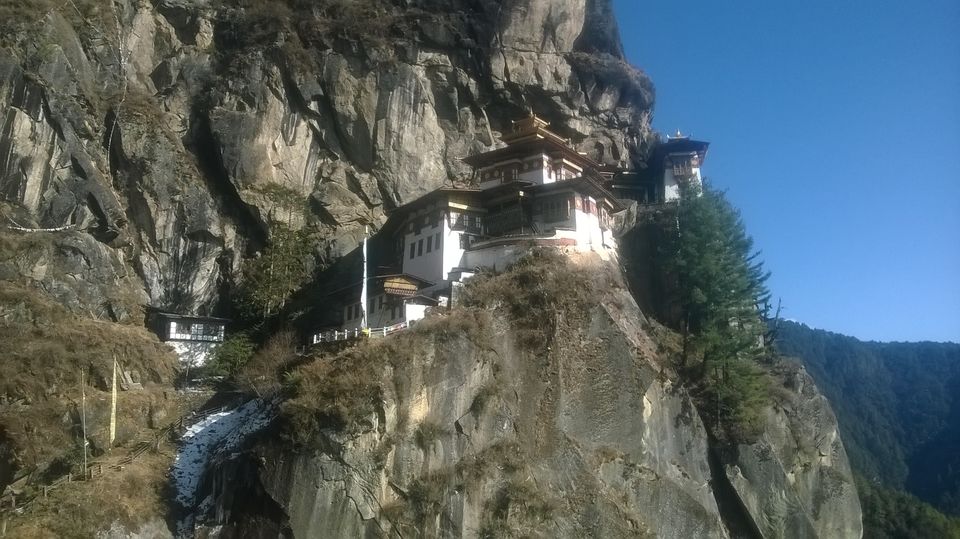 One of my conversation with a monk at Bodh Gaya introduced me to Bhutan:The last Shangrila and home to Paro Taktsang.
The latter intrigued me to pack my bag and head for Bhutan.
Jaigaon, the bordering town with Bhutan marked the advent of my journey. Jaigaon in itself is a buzzing town exhibiting culturing amalgamation between the two countries. Vatika restaurant near the Bhutan Gate offers good Indian food but is always flooded with people from both the sides.There is an array of hotels to choose from and got myself a single room for 400 INR. I spent my night in Jaigon imploding with excitement for the journey that lay the next day.
I started early next day and entered into Bhutan side known as Phuentsholing. Physically speaking only a wall separates the two towns but cultural variation is striking. Bhutanese architecture, traditional dresses greets your eyes. Sign boards in Dzongkha(Bhutanese National Language), tidy roads and parks is a refreshing sight. The immigration office opened at 9:00 am in the morning. A long line greeted me but luckily for tourist there is separate office hence I was the first one to enter. Passport or Voter's card is accepted as an Id card along with a photograph to obtain the permit. Shortly it was my turn. The visa officer asked for the purpose of visit and why was I traveling alone. To my shock she said that they cannot issue permit for solo traveler.I was really disappointed and asked her if there was any way out. She went inside and returned after 15 minutes. I was really anxious. She presented my case to the Immigration Director who agreed to grant me a 5 day permit provided I signed an undertaking stating sole responsibility for myself during my stay. Wave of happiness gushed through me and I thanked them for their kindness. It was my first experience with Bhutanese hospitality.

I hired a cab and started for Thimpu the capital city of Bhutan. Buses are the other options though cheap, but rides cause more fatigue. Buses cost around 200 INR as compared to a cab's 600 INR. It took 5 hours to reach Thimpu. The highway road through the pictursque mountains leaves you spellbound. In all there are 3 checkposts where you need to get your permit approved. Refrain from carrying tobacoo products as there is 200% duty on same and public smoking is a punishable crime in Bhutan.
Giant Buddha statue perched at the top welcomed me to Thimpu. I had made an online friend from Thimpu and he had come to pick me up from taxi stand. He had booked a Hotel for in the heart of city. Avoid booking online you can cheaper options while you arrive in Thimpu. The hotel charged 700 INR per night. Temperature dropped to -6 the evening I reached. We both went to a local pub and enjoyed local Bhutanese beer. My friend enlightened me about Bhutan: culture, history and religion. I was amazed with the amount of respect they had for India. He showed me some shops where I can find Indian food and with that we called it a day.
Sun smiled over the valley and I set out to explore Thimpu. We started by visiting Simtokha Dzong: The first Dzong of Bhutan build in 1629. It is an epitome of Bhutanese architecture. The monks playing percussion instruments and Buddhist aroma made me feel light. The next stop was Chorten built in memory of 3rd king by her mother. Then I had rested for a while in the Walking Buddha park on the banks of river Wangchu. The park gets its name from a statue portraying Buddha walking on a lotus. It is a popular picnic spot with terrific view of the river. My friend then joined me and we went for Bhutanese lunch. We had traditional Bhutanese rice, with national dish Ema datshi. I found it surprisingly tasty.
Satiating my hunger it was time to visit Buddha Point.This massive statue of Shakyamuni (Buddha) measures in at a height of 51.5 meters [169 feet], making it one of the largest statues of Buddha in the world.The statue is made of bronze and is gilded in gold. 125,000 smaller Buddha statues have been placed within the Buddha Dordenma statue. Its a must go place offering birds eye view of the valley.
The day ended with a visit to Bhutan's national animal Takin at the forest reserve.
Next day was to materialize my dream of climbing the Paro Taktsans or Tiger's Nest. My friend agreed to accompany me on my errand. For Buddhist it is a pious journey and one can see monks from all over the world make the climb.We started early to avoid sun during our climb up stopping at Paro town to buy some food to eat during our climb. I had started preparing for the climb a month back hence we both had no problem and reached Tigers Nest under 2 hours without any stops. My friend gave me the essential background into understanding the mystical design and rituals of the monastery. Words wont suffice to capture the spectacle of how nature and religion merge at this heavenly place. Its best explored on one's own because "Its better to experience once than to hear a thousand times".
So pack up. Bhutan is waiting!!!!