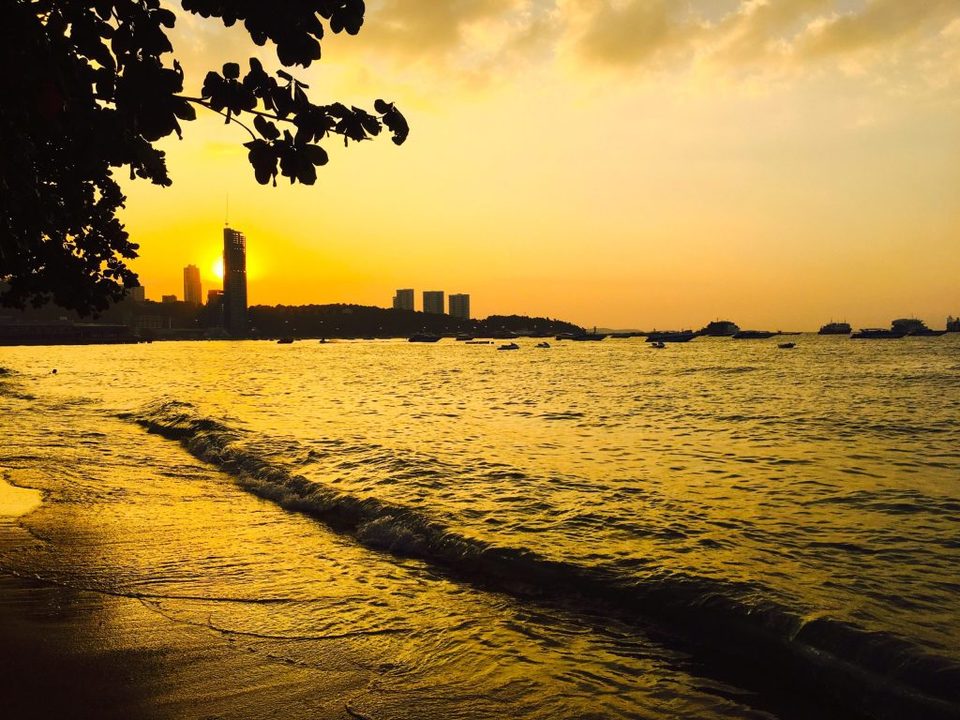 Beach, Sand, Food & Shopping in 24 Hours - A perfect haven for a well-deserved break!
Pattaya is a beach lovers' paradise. It is one of the most popular tourist destinations of Thailand and an absolute favorite with people all over the world. Just a 4 hours bus journey from the capital Bangkok, Pattaya is easily accessible by road.
While it is mostly popular for the scandalous Walking Street, which is the famous red-light district, solo travelers and families can also have a great time here. We took one of the AC buses from Bangkok and it only costed us a little over 115 Baht! Reaching Pattaya in 4 hours, we took one of the tuk-tuks to our hotel.
With only the next day in hand to explore the city, we planned to make the most out of it!
Here's an account of how we spent 24 hours in Pattaya:
1. Visit to the beach:
We woke up in the morning and the first thing we did was to hit the beach! Whether its a morning run or an evening stroll, the beaches of Pattaya helps you unwind. Lying on a deck-chair while sipping coconut water is the life we all want! And while you are standing on the shore and the water touches your feet, who wants to go back home, right?! So, nothing is more relaxing than a stroll on the beach!
2. Thai Food:
How can you be visiting Thailand and not have sumptuous authentic Thai food. Hungry as we were, we gorged on Thai Fried Chicken, Tom Yum Soup, Pad Pak Boong (Stir-fried Fried Morning Glory), Khao Mok Gai (Thai Turmeric Chicken Rice) and Gai Pad Krapow (Thai Basil Chicken). And we finished it off with the delicious Mango with Sticky Rice.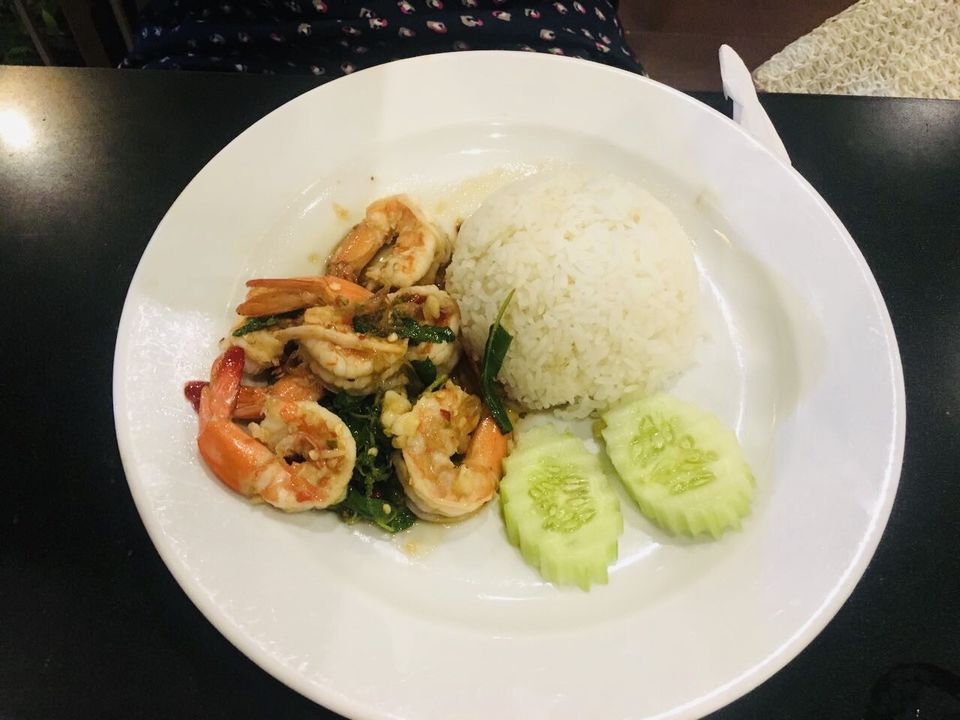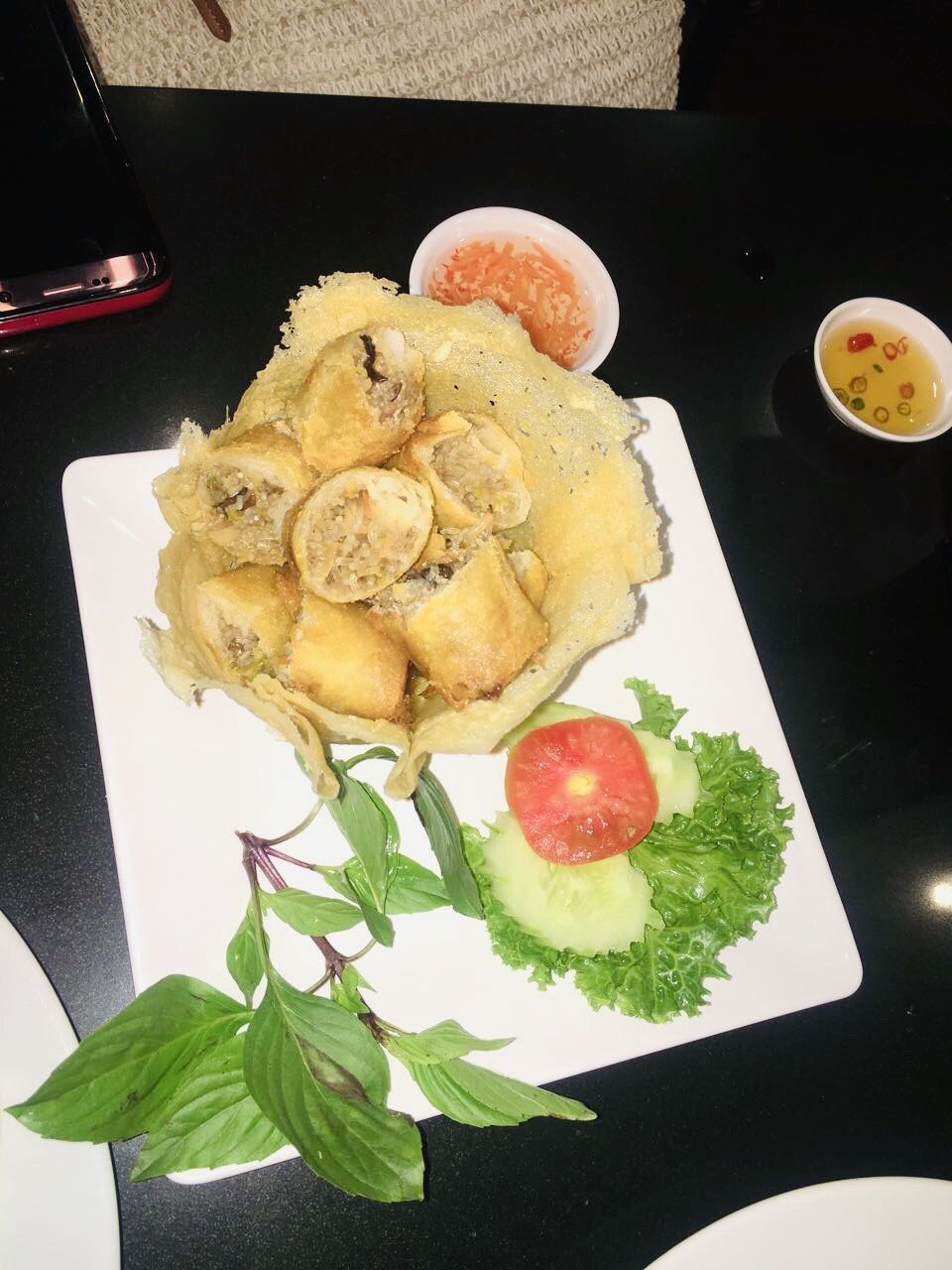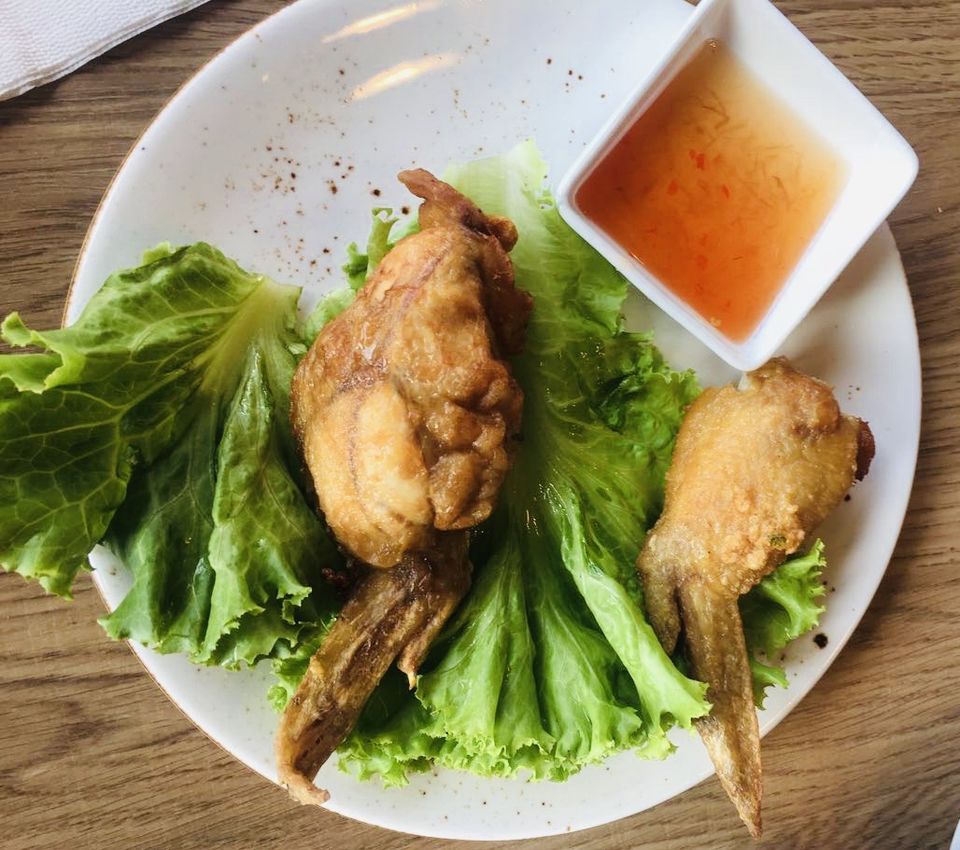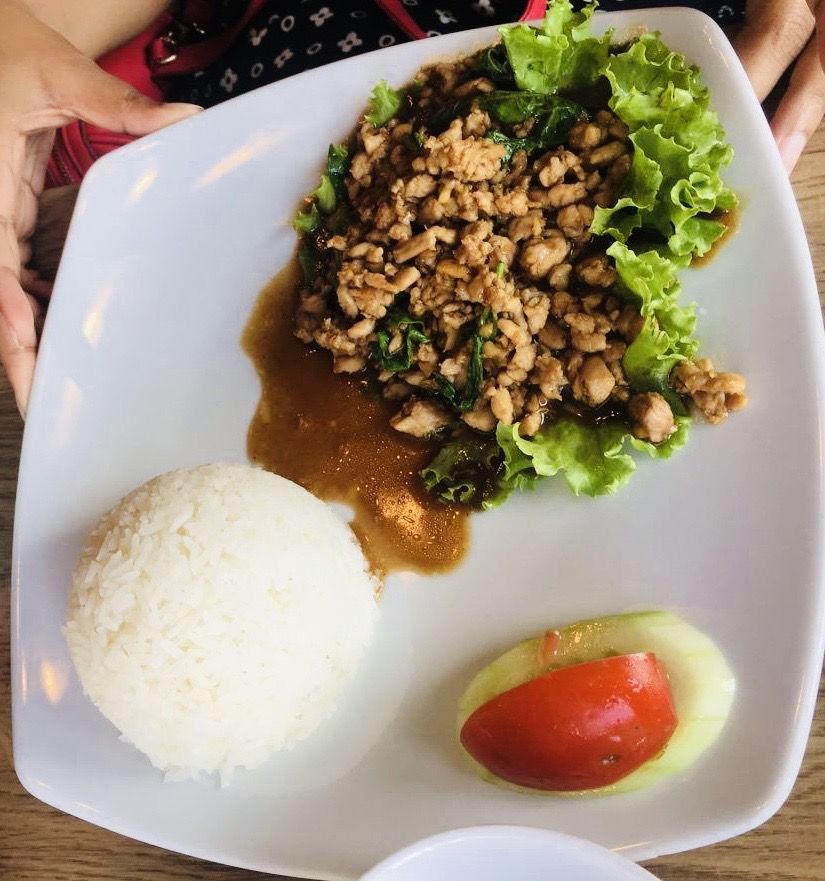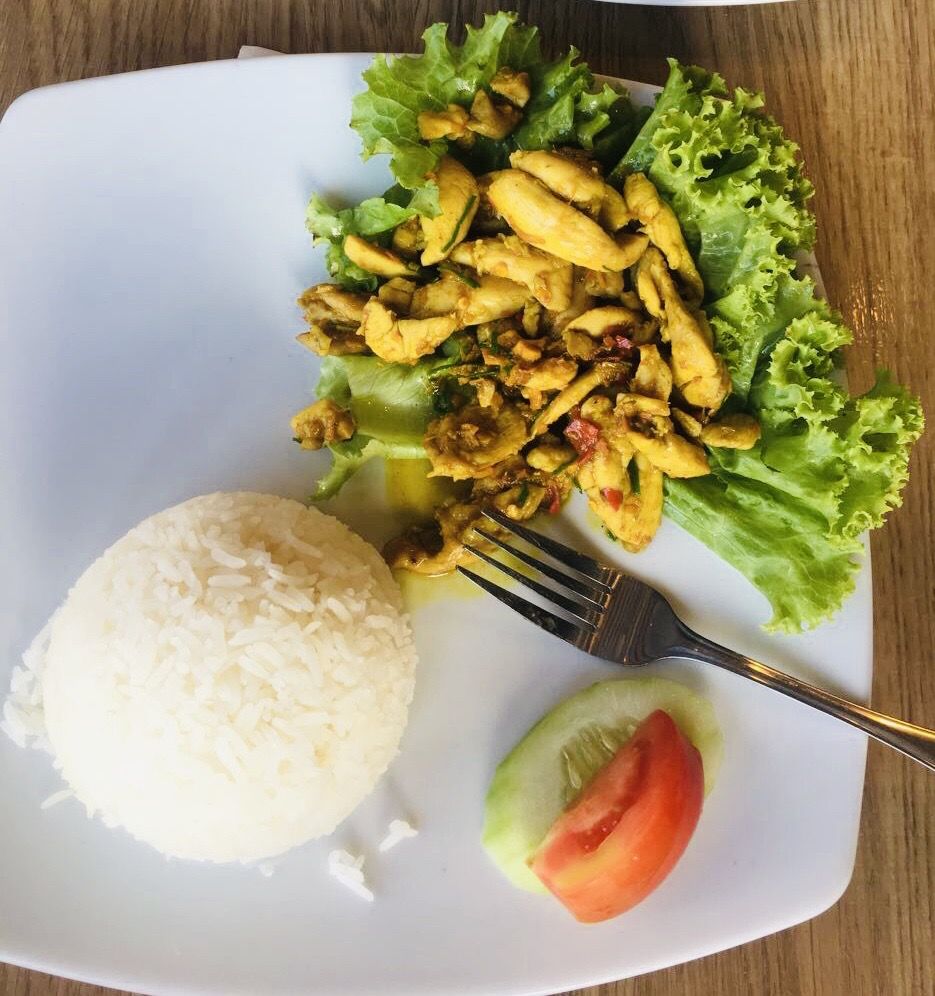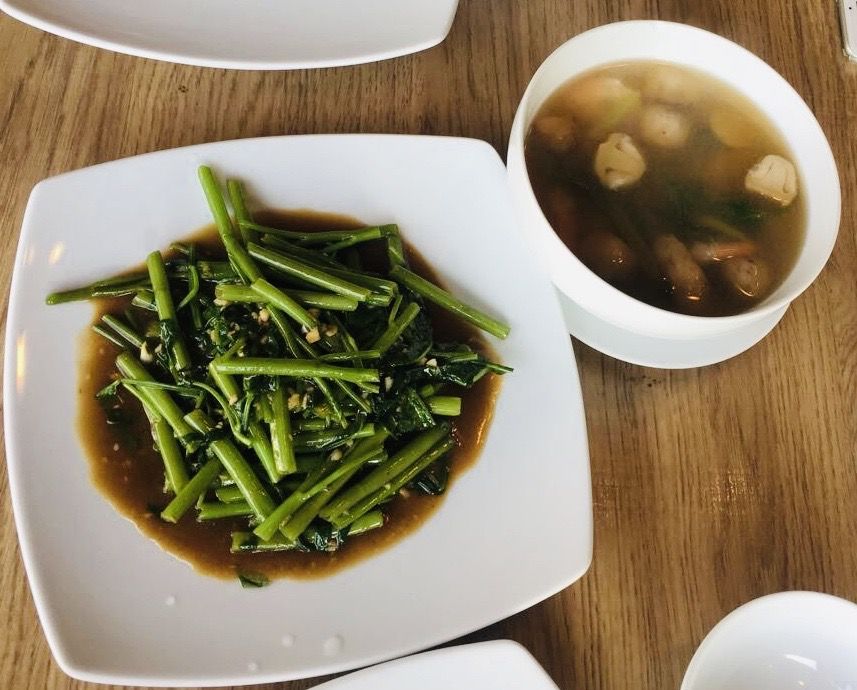 3. Water Sports:
Pattaya is a heaven for all kinds of water sports. From snorkelling to scuba diving you can try it all. And for the more adrenaline junkies, you can go Fly-boarding, kite-surfing, ski-boarding, wind-surfing and more.
4. Thai Massage:
The Beach Road is dotted with several massage parlours. While Thailand has become infamous for its "happy ending" massages, we went for a foot, hand, shoulder and head massage. We headed to Nantika Massage and splurged just 300 Baht for 60 mins of pure relaxation.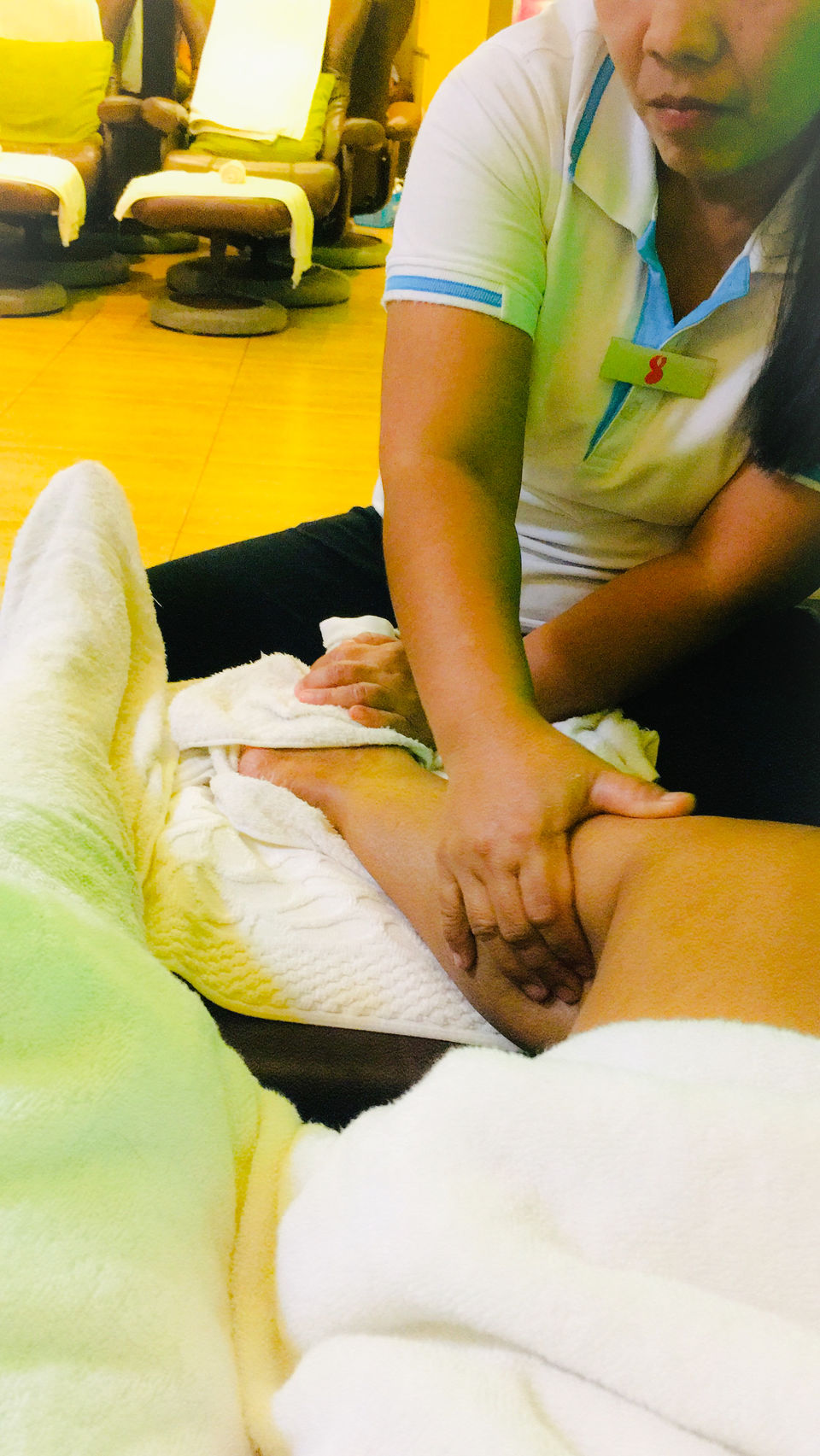 5. Shopping:
When in Thailand, shop till you drop! And literally we were almost broke. Central Mall is the biggest mall in Pattaya and has several outlets of designer brands like - Zara, Balmain, Bottega Veneta, Hugo Boss, Chanel, Chopard and more.
6. Starbucks by the beach:
After our heavy-duty shopping galore, we sat down at the Starbucks next door and sipped on coffee and tea. It was a very pleasant view with the beach right opposite to you and watching throngs of tourists walking around the busy stretch.
7. Walking Street:
Walking Street is the hub of Pattaya's nightlife. It is notoriously known for being the red-light district as well. the stretch is thronged by numerous bars, restaurants, nightclubs, strip joints and go-go bars and an entire galore of party places for a reveler's night-out. Yes, you can even have Turkish ice-cream after that ????????
For more such travel stories, don't forget to drop by:
https://www.thetraveltreasures.com