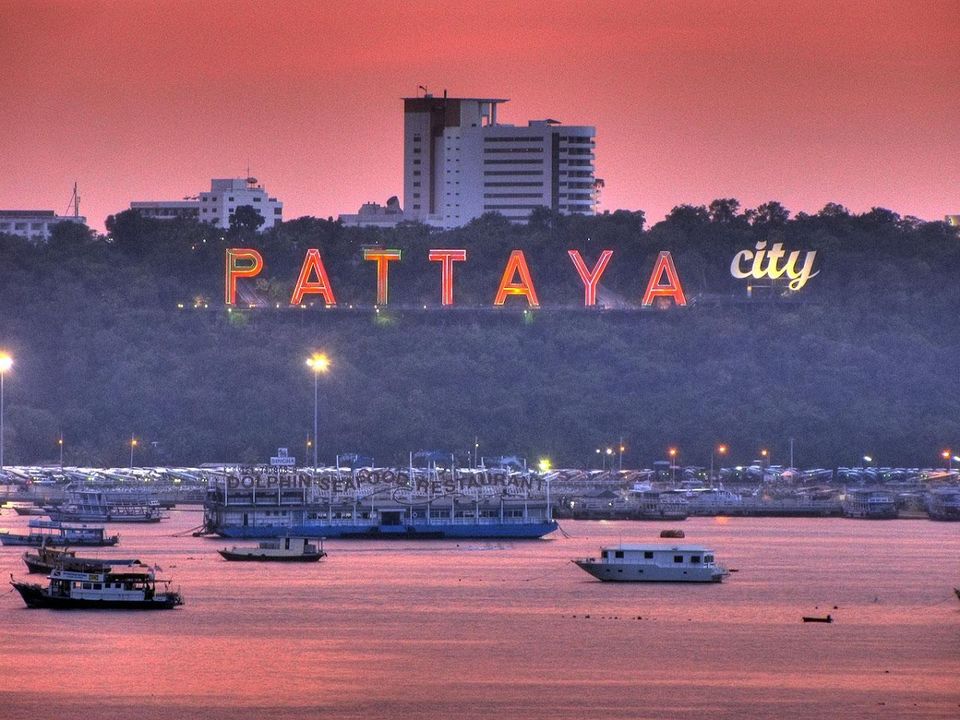 #CoffeeWithTripoto Thailand is an amazing place to celebrate last week of the year .. country with beautiful beaches, resorts, hotels and of course the Nightlife. Its a perfect party place . So, our year end party for 2016 was in Thailand . We decided to visit City Pattaya first and then Bangkok . Thailand is the travel hub of southeast Asia ,with its lushed jungles , famed beaches , world class diving, amazing food at cheap prices . Their currency is TBH(thai baht) which is 1.93 Indian rupees. We took off from New Delhi International Airport and Landed at Suvarnabhumi Airport , Bangkok . The country have visa on Arrival ,There was a cab waiting for us for way to Pattaya. We booked our tour from makemytrip.com in which our travel accomodation , Hotel and two time meal i.e. Breakfast and dinner was included .
Pattaya :- We had our breakfast which was not really that good , it was included in our Itenary of MMT , then we headed for pattaya.. it took around 2 and half hours to reach our destination . We checked in to our Hotel Dusit Thani . Well must say Dusit Thani Pattaya hotel is prominent beach resort destination , this five star property is located near the shopping and dining venues of the pattaya city. In the midst of busy place , the hotel is very calm and quite .. they tried to present very natural environment like sound of water falling at different places . As we reached Pattaya on 24th December the city was in festive mood .. even in Hotel we can see the spirit of Christmas .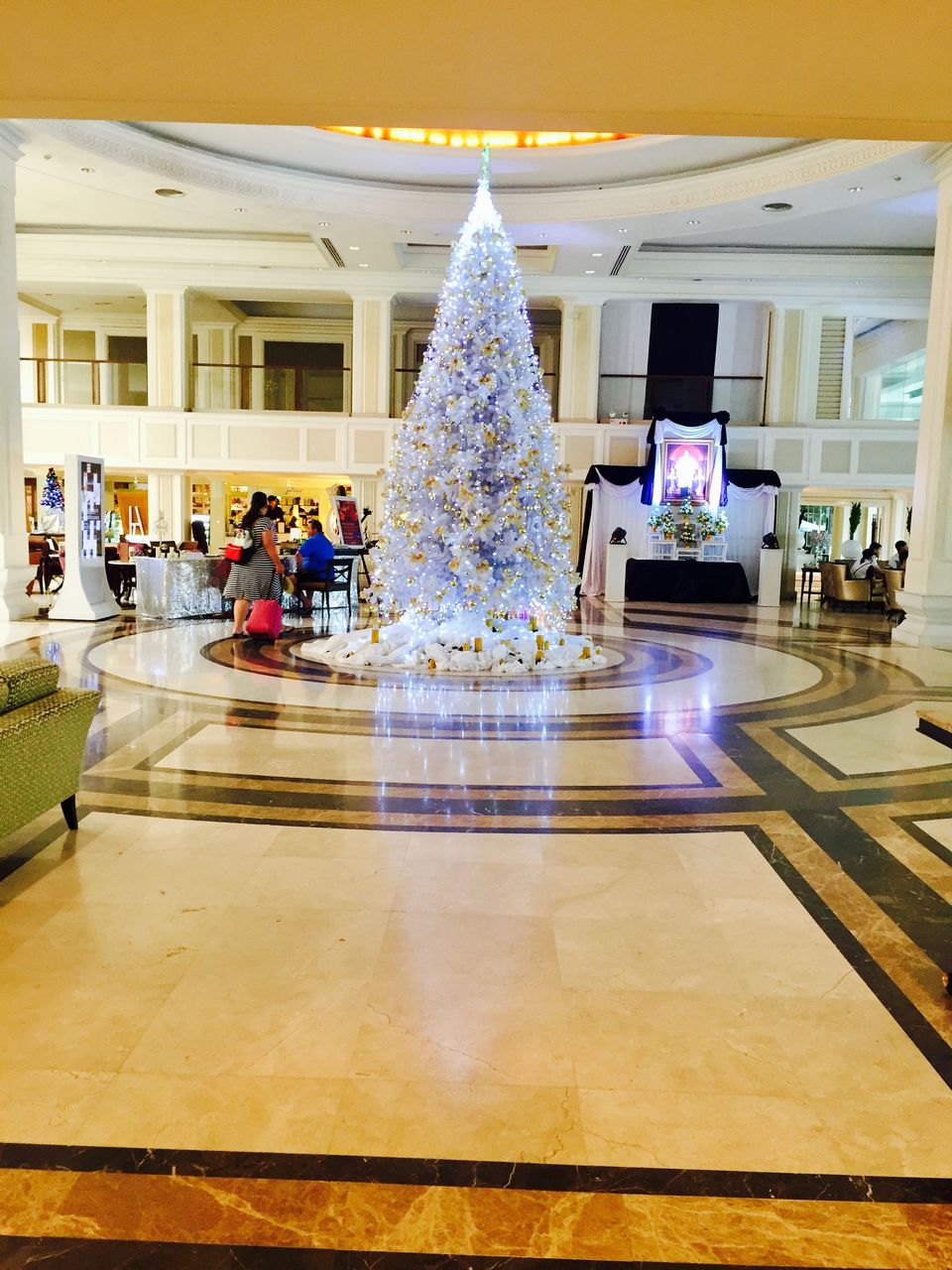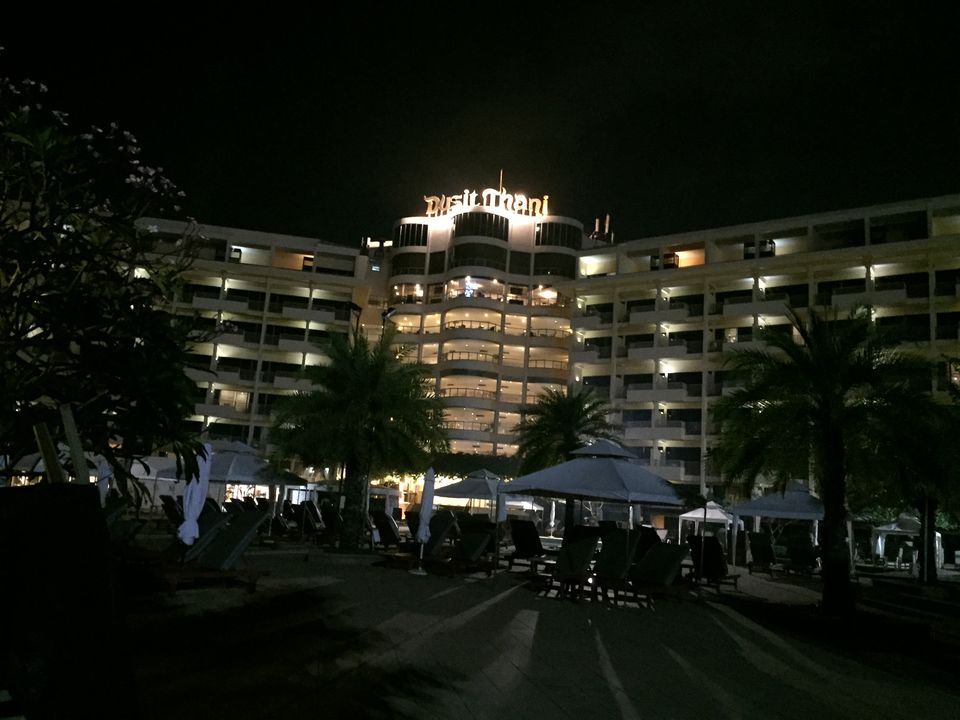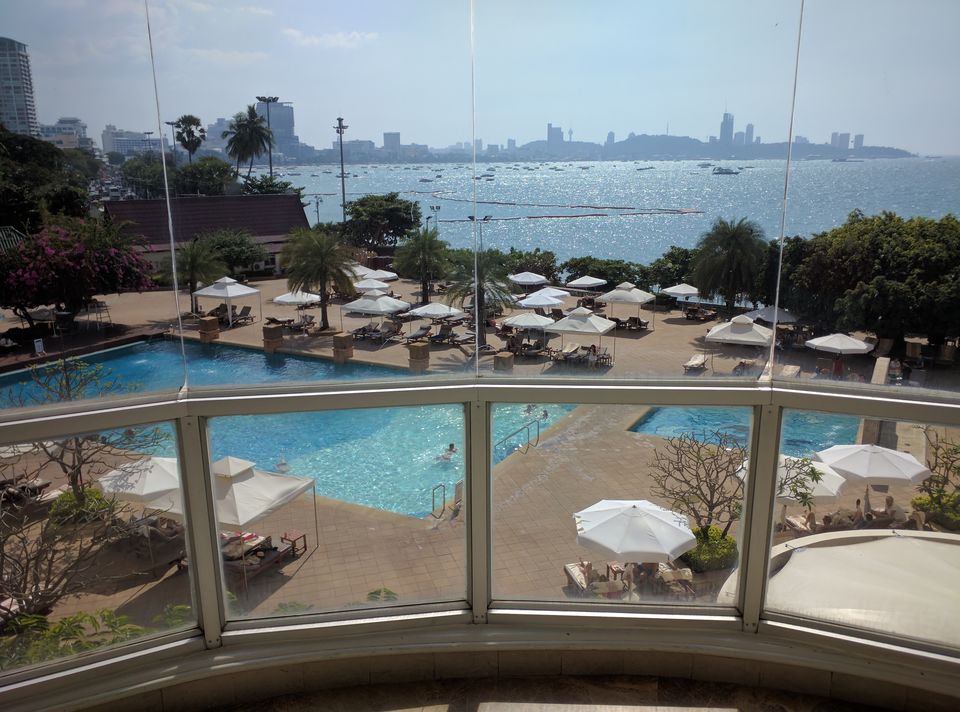 Sriracha Tiger Zoo :- Sriracha Tiger zoo is a zoo in Sri Racha , a city on outskirts of Pattaya. Its a great attraction having lot of animal shows like crocodile show , pig show , elephant show and Tiger show. One must watch all the shows there , they are worth watching . I loved crocodile show and tiger show more.. But the best part is you can see tiger cubs , hold them in your arms , feed them but of course under trainer's supervision . Also you can take a memorable picture with tiger as we did :) Till evening we reached our hotel.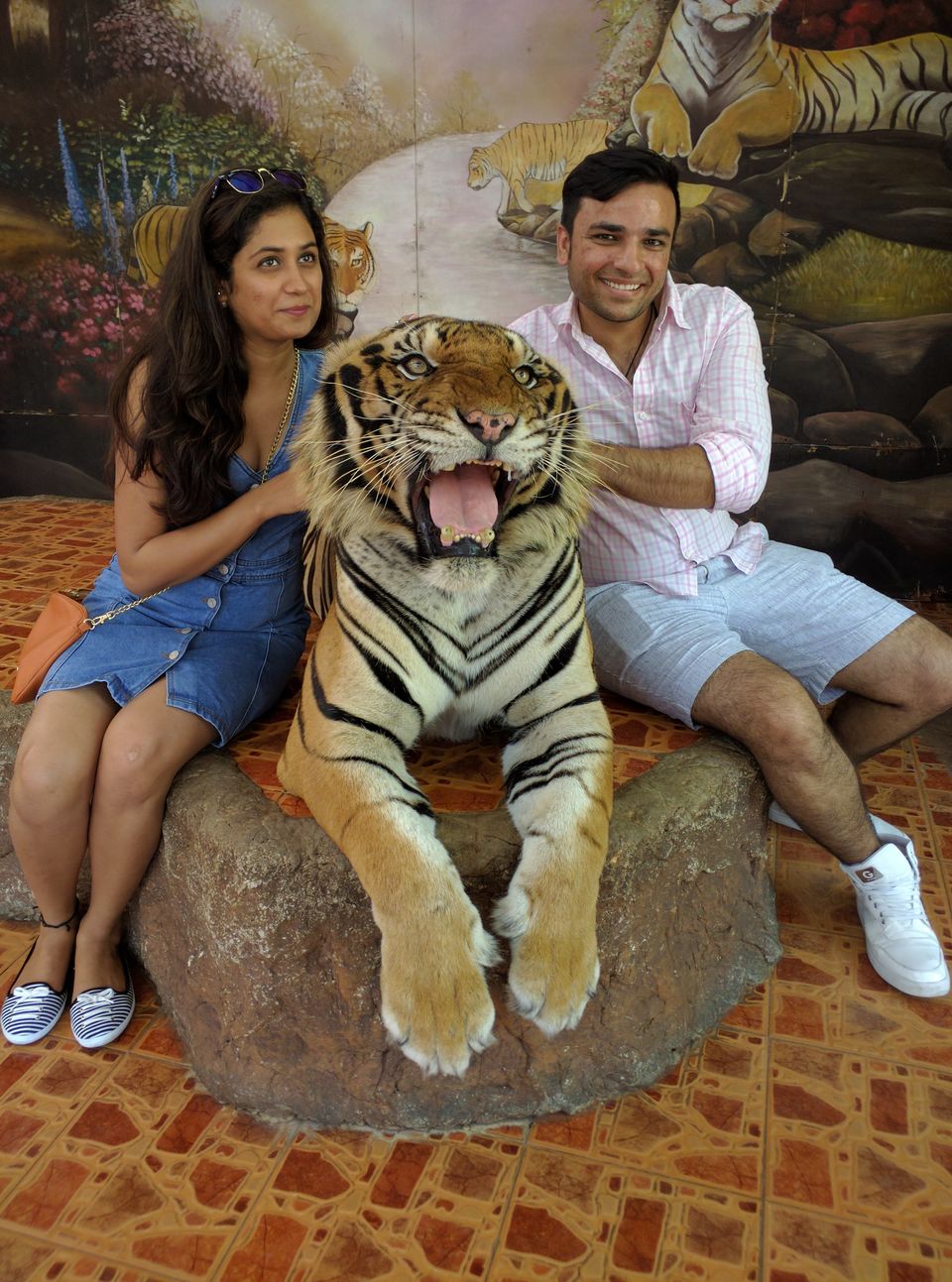 Our room was on 5th floor .. it was a deluxe room with terrace.. A spacious work desk with full stationery setup and pretty good washroom completes the room . We relaxed for sometime as it was really a tiring day and we need to get charge up ourselves to explore the nightlife of Pattaya . So in the evening our cab arrived to pick us and we went for Alcazar show with the group of MMT . The show was the blend art of acting , stage design , costumes and the sequence of impressing shows for all ages . Everybody was delighted to watch the show and as that time there were more of Indians to visit their city & were watching show they also had one special performance on Hindi song which was really appreciated by all .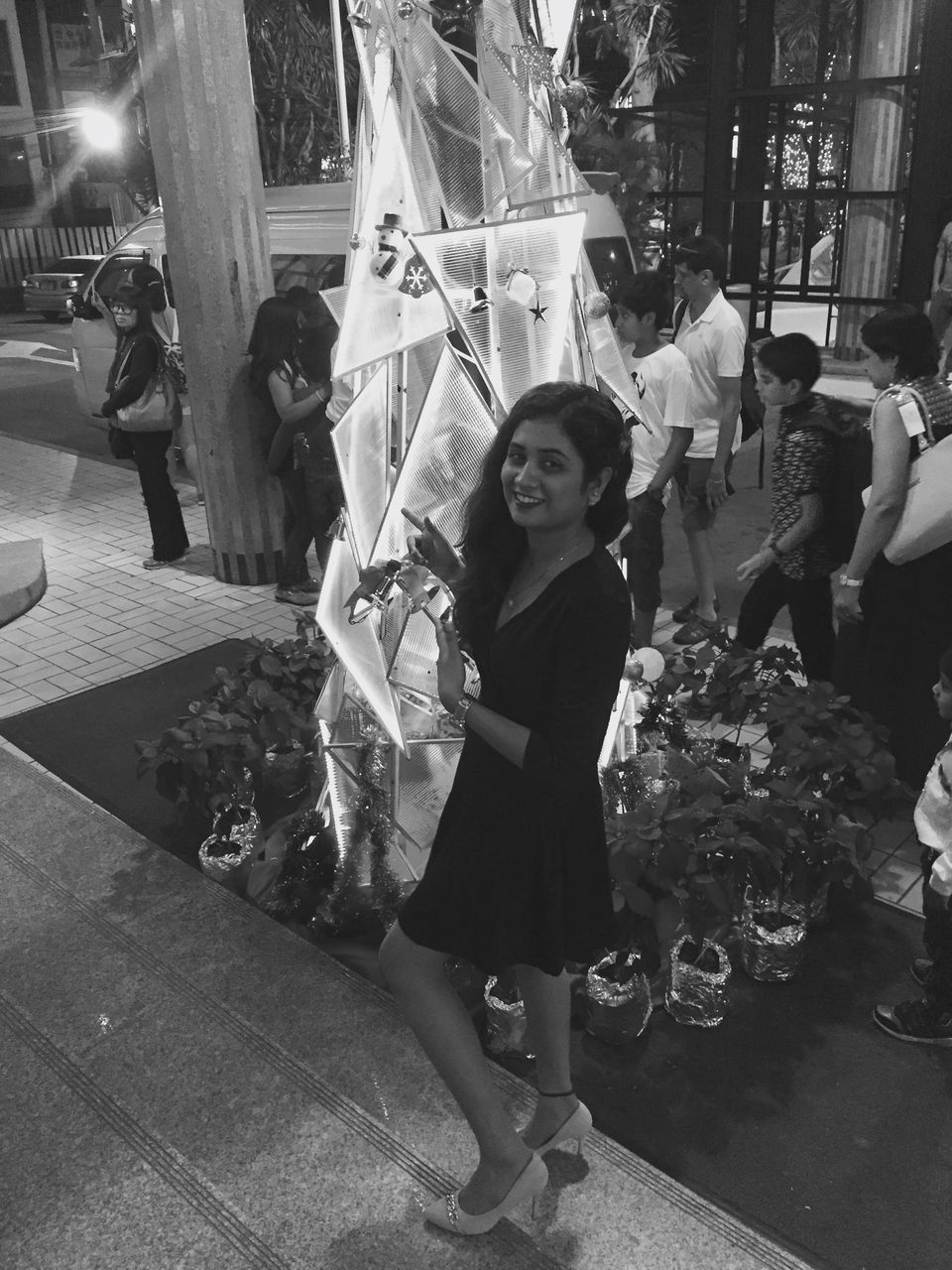 As our dinner was included in our package.. so it was at some Indian restaurant buffet style dining having Indian dishes which was not that great but i would say better than the breakfast we had . So, I would recommend MMT should improve the quality of food they hosts for their guests .Then we explored the city on our own ..roamed around the city. The city's reputation is as a sex capital is well deserved , with hundreds of beer bars , go-go clubs and massage parlours . This city is also home to growing cultural and action packed attractions & international restaurants . We took massage at very reasonable price , their the massage parlours were open till midnight . It was a great service by the staff .. we were satisfied .So, massage is a must thing one should opt for if you visit Thailand . Then we went back to our place as next day early morning our plan was for Siracha Tiger Zoo .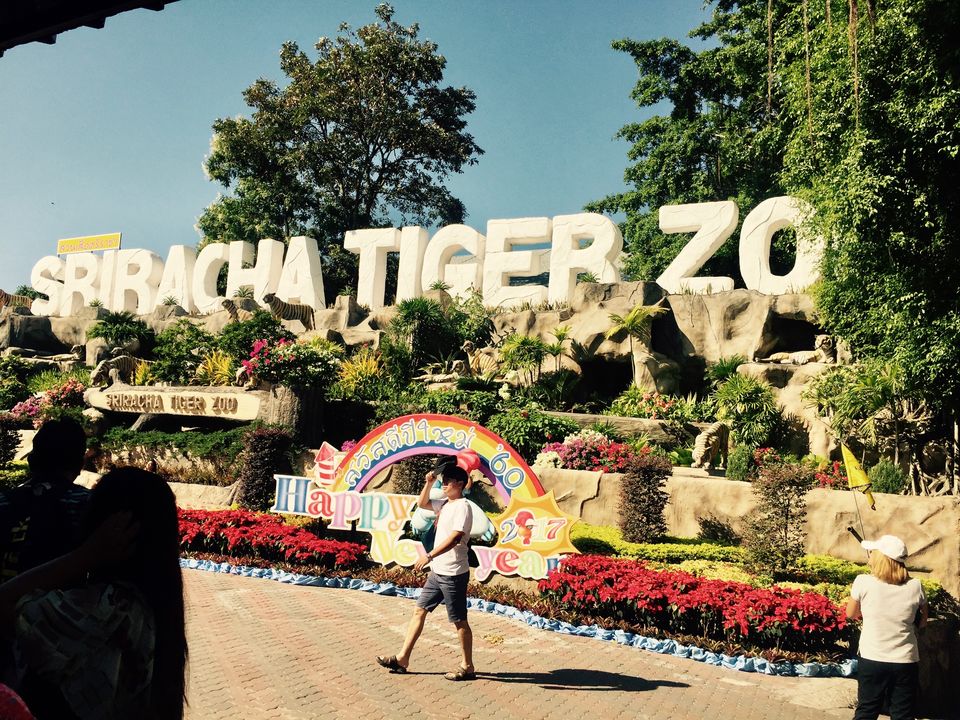 After having short nap at our hotel , one of our crew member from tour team took for their actual Thai massage . We had couple Thai massage which was really amazing and must to have. Then we went to Walking street .. Walking street is the most famous street of Thailand , It is the busiest and biggest party hotspot there . Its a one kilometre road from its high tech gateway at the beach road end almost every building is a club , go go bar or restaurant . It is a fun place. overall the nightlife of pattaya is very much happening .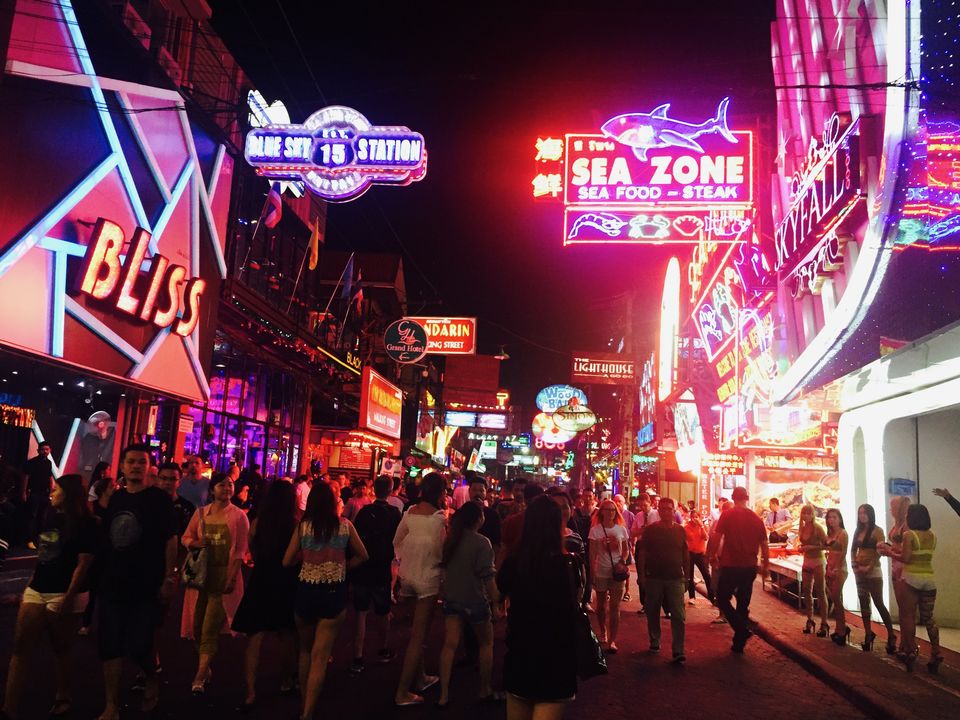 Coral Island - Third day in Pattaya was our Beach out day .. Coral Island is a great attraction , this beach is one of the popular beach of pattaya . There are range of thrilling activities one can enjoy like parasailing , jet ski , underwater sea walk and snorkelling . You can indulge in these activities or just relax on beach and soak up some sunshine . So , we had great beach day out and back to our hotel and packed our bags to check out and to move from pattaya to Bangkok next day . :)
Frequent searches leading to this page:-
Thailand tour package from Delhi, Thailand tour package from Chennai, Thailand tour package 3 days 2 nights, Thailand tour packages