Haridwar, situated on the right bank of the Ganges river, at the foothills of the Shivalik ranges in Uttarakhand district.
HOW TO REACH
By Air: Jolly Grant Airport, Dehradun which is 36km from Haridwar
By Rail: Haridwar Jn(HW). I took Kumbha express(3:34Pm) to HW(3:50pm) which took 24hr to reach from my place(West Bengal) after postponing trips for continuous 03days due to non confirmation of train waiting list. Also, it was my longest journey ever by train.
By Road: Frequent buses run from Delhi to Haridwar which takes 5-6hrs
It was again a SOLO trip for me away from daily chores of life . After reaching Haridwar Junction, i hired a rickshaw(50/-) to my hotel near to Har ki Pauri which is a pedestrian zone so no motor vehicles allowed there. Later on, i was told to go on foot(apprx 300-400m) with luggage towards hotel as paddle rickshaw was also not allowed in evening due to Arti at Ghat.
I checked in hotel, got ready for witnessing evening Arti at Har ki Paudi which was apprx 300-400m from my hotel.
Day 1
Har ki Pauri
It is a famous ghat on banks of River Ganges. Literally, 'Har' means God and 'Paudi' means steps. Lord Vishnu is believed to have visited the Brahmakund in Har ki Pauri in Vedic times. I reached Ghat at 7pm but unable to even touch holy water due to heavy crowd.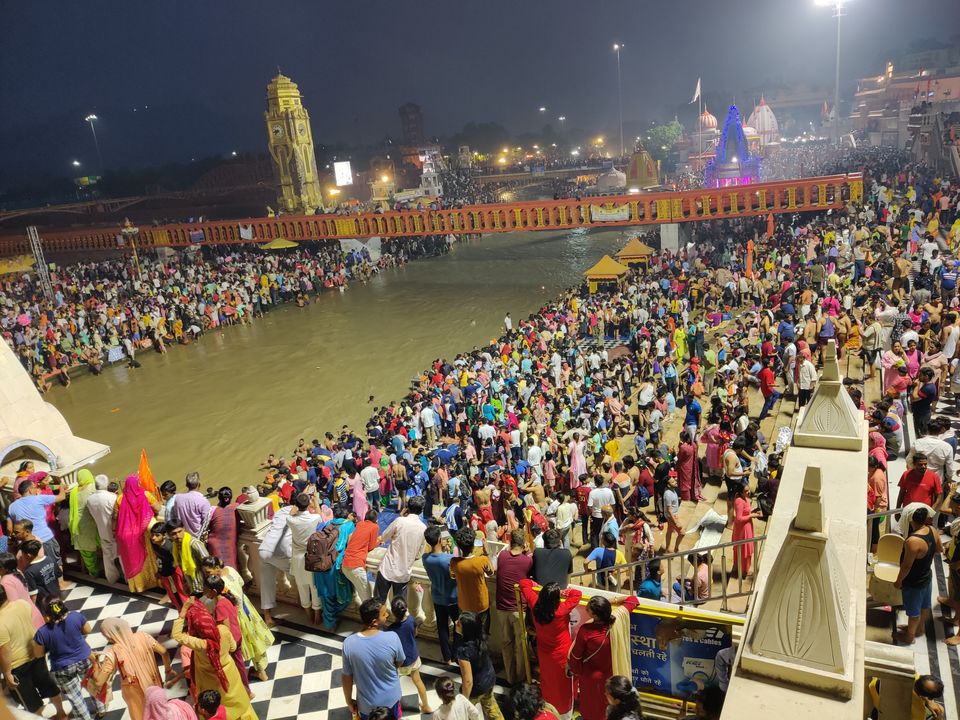 I attempted again to witness Arti but this time, 5:30am. I reached ghat to witness morning Arti with lesser crowd. It was so peaceful and serene environment with Har Har Gange. I spent approx 1hour there.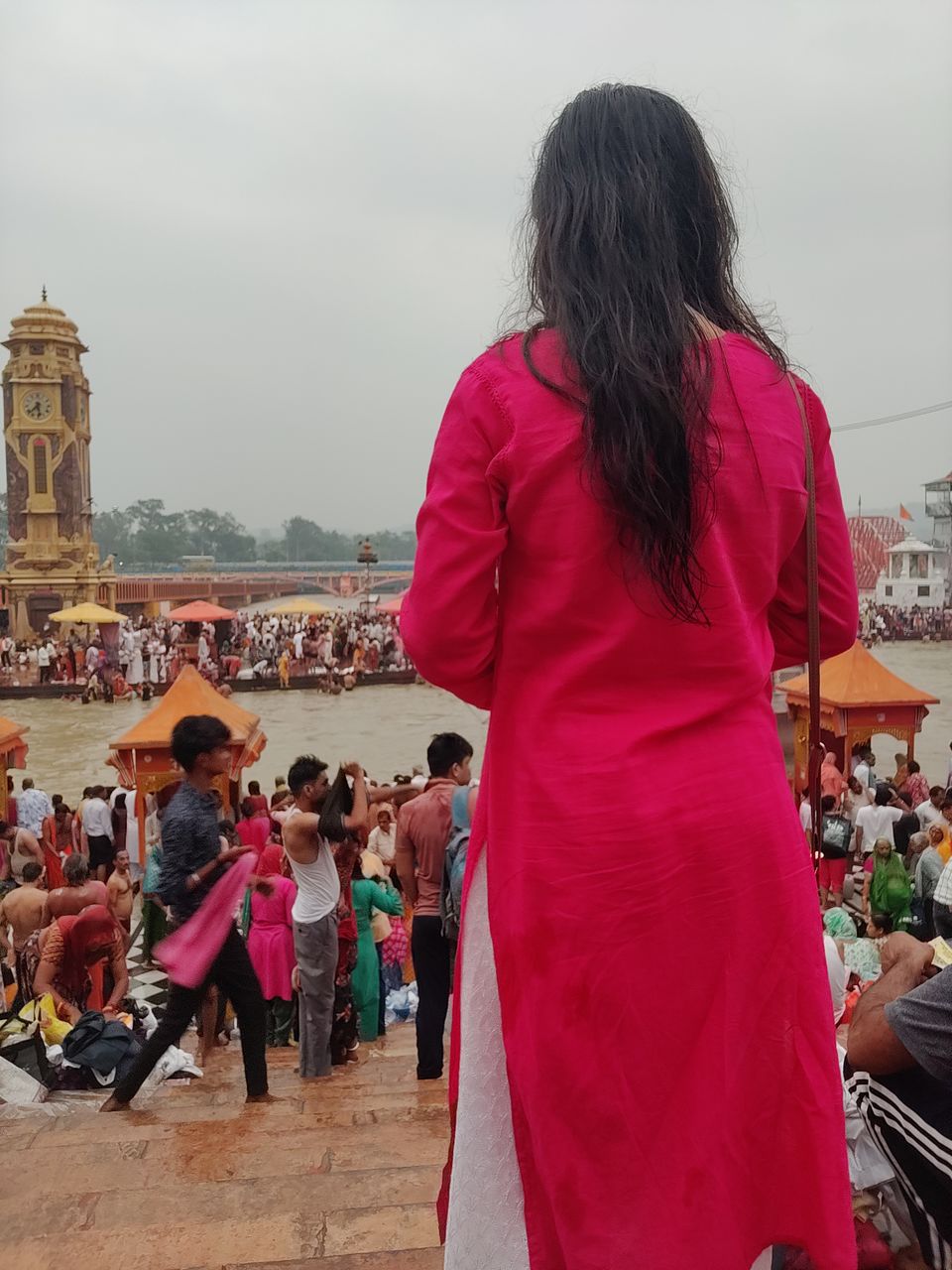 Note: 1)Try to carry bag with you to put slippers/footwear as footwears are not allowed at Ghat and one need to leave them at public place at a corner before entrance. I put in carry bag and took them to Ghat.
2) Changing rooms are there at Ghat at minimal costing.
3) Do not forget to have malai lassi with delicacy of nuts
Day 2
Mansa Devi(51 Shakti Peeth)
After witnessing morning Arti, i visited Mansa Devi Temple via Ropeway(130/-). The Mansa Devi temple is situated on Bilwa Parvat on Shivalik Hills. The two possible ways of reaching it are either by trekking or the famous ropeway.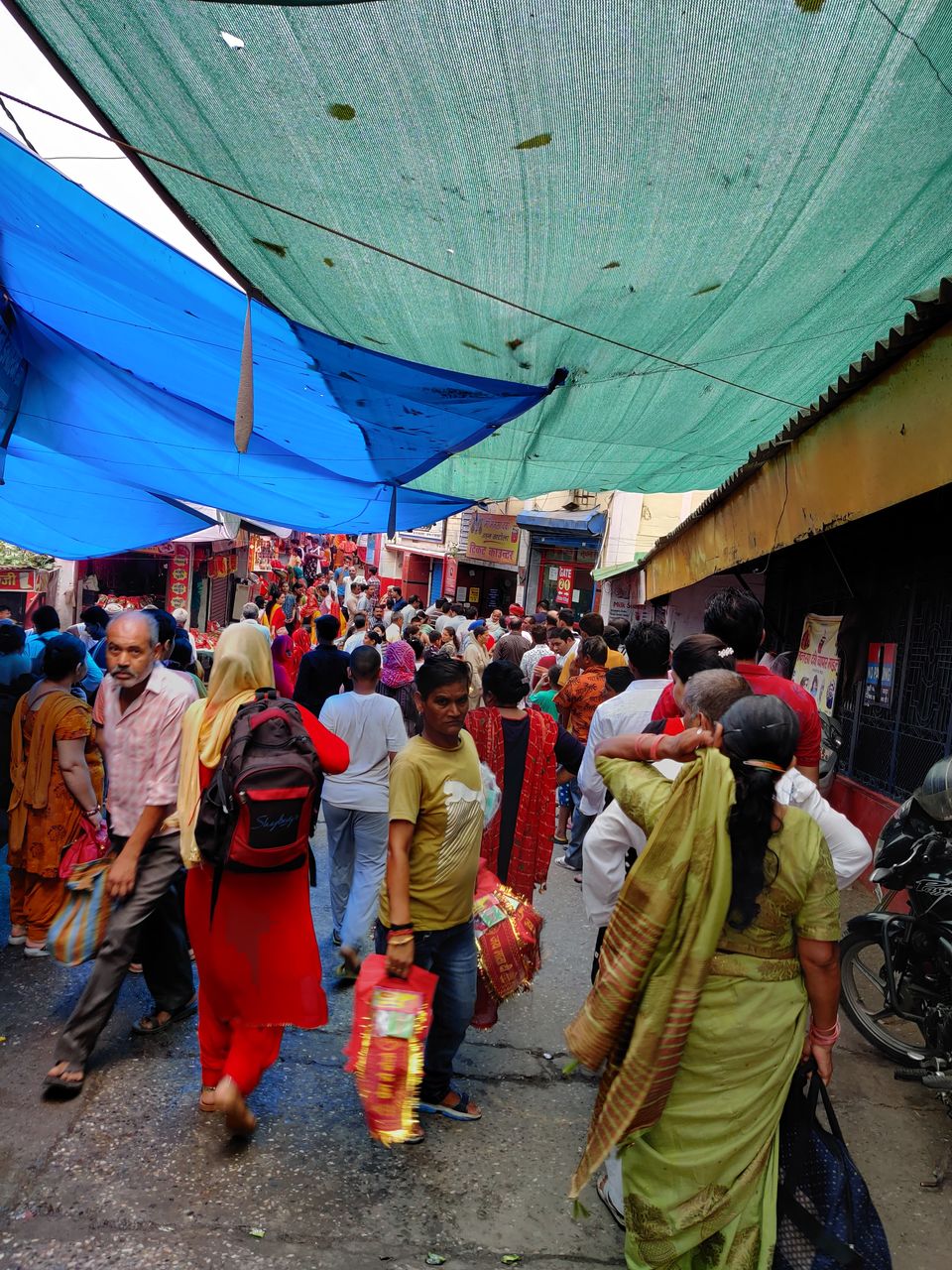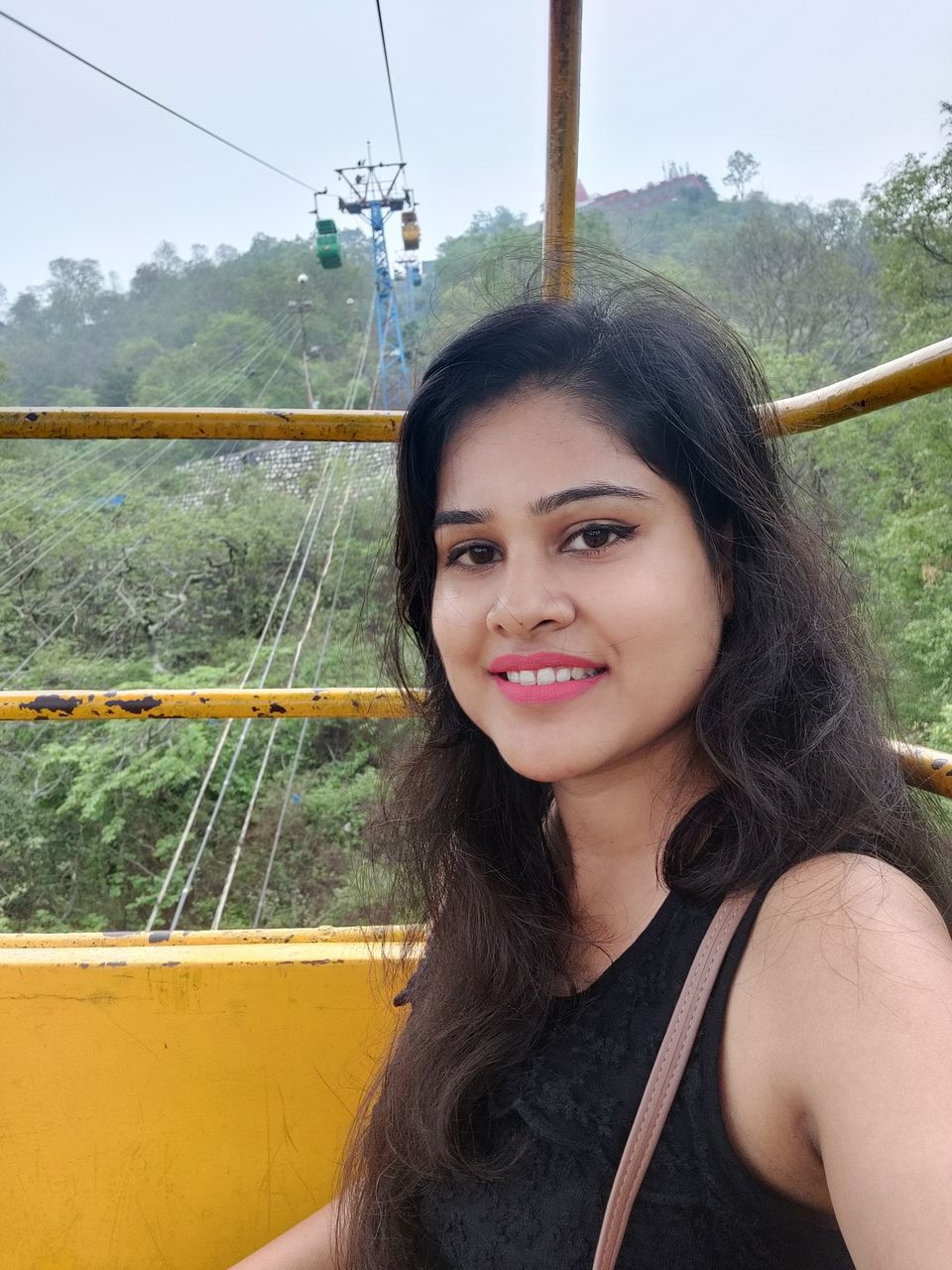 Note: 1)My hotel staff at the time of check-in offered me to buy ticket of Mansa devi ropeway on nominal extra charges(180/- total) to avoid queue at ticket counter.
2) One can book ticket online via https://udankhatola.com
3)One can book combo ticket for Mansa Devi and Chandi Mata ropeway for paying visit to both temples but i skipped Chandi Mata temple due to time constraint.
Pawan Dham
I took shared auto (30/-) to reach Pawan Dham. Pawan-Dham is the Social Welfare Organisation wing of a core group of activities, which also includes Sant Seva,Cow Seva,Free Fooding for sants and others, running since 1970.The temple is famed for it's fantastic glass and mirror work and it's elaborately garbed idols.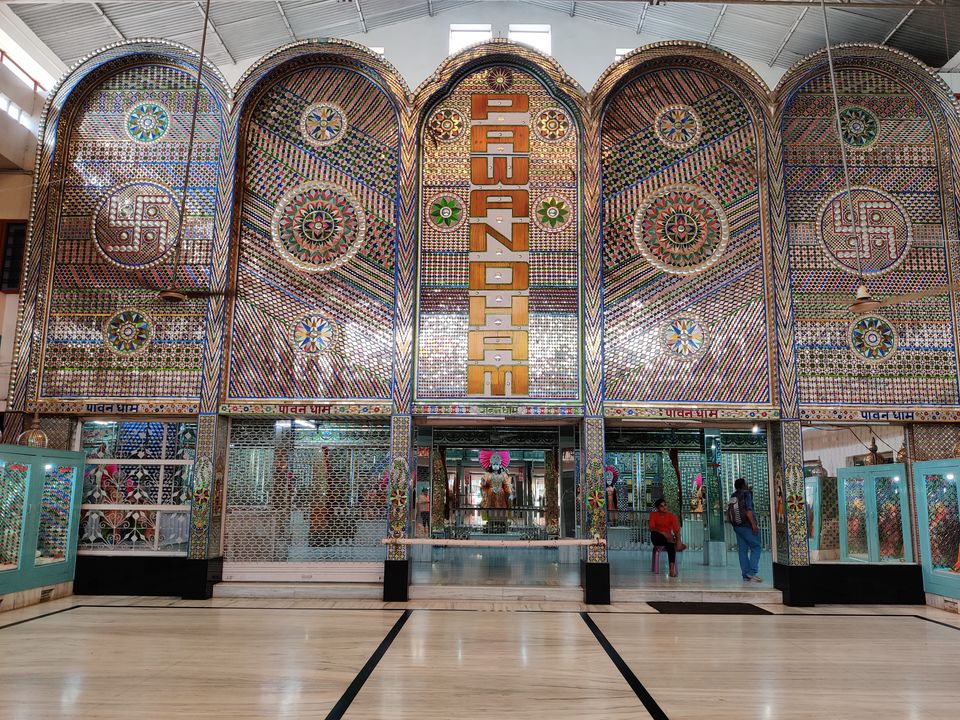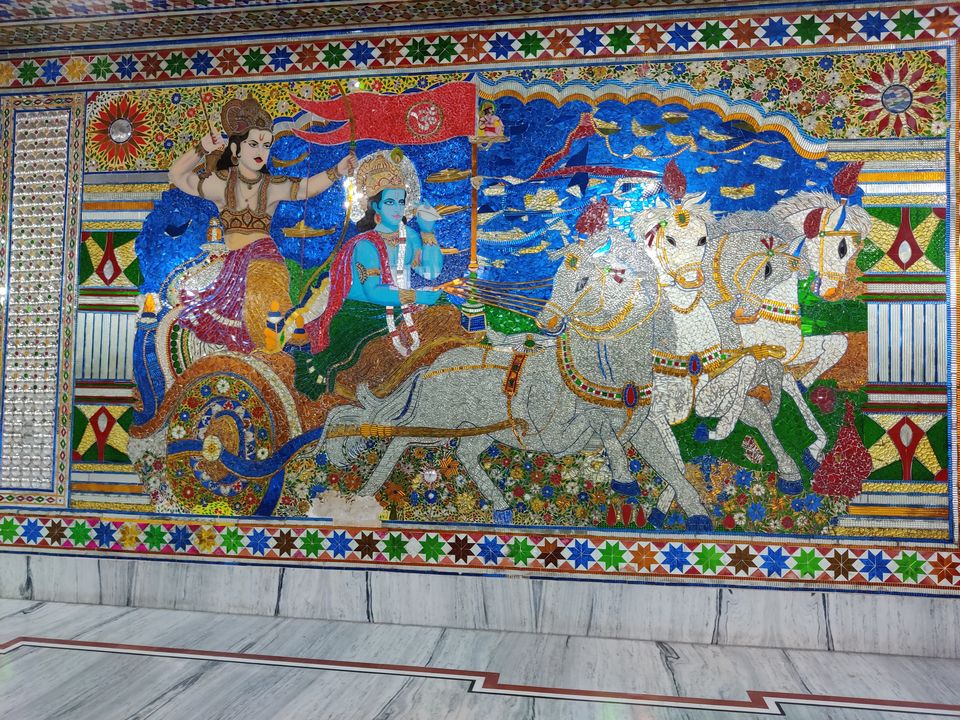 Note: Free entry while 2/- for depositing footwear
Shantikunj Gayatri (All world Gayatri Parivar)
I took shared auto(30/-) from Pawan dham to Shantikunj. Salient features are Samadhi Sthal, Yagya Shala, Akhand deep, Devatma Himalaya temple etc.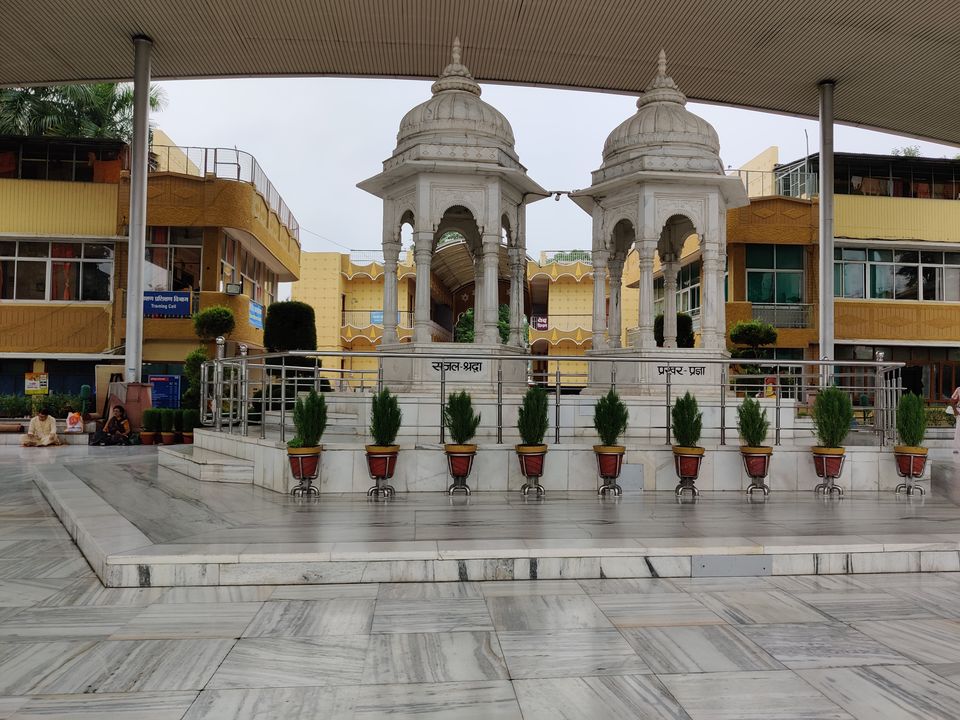 I came across canteen at Shantikunj for some breakfast. That was unbelievable for me to have such subsidized rates for every food item.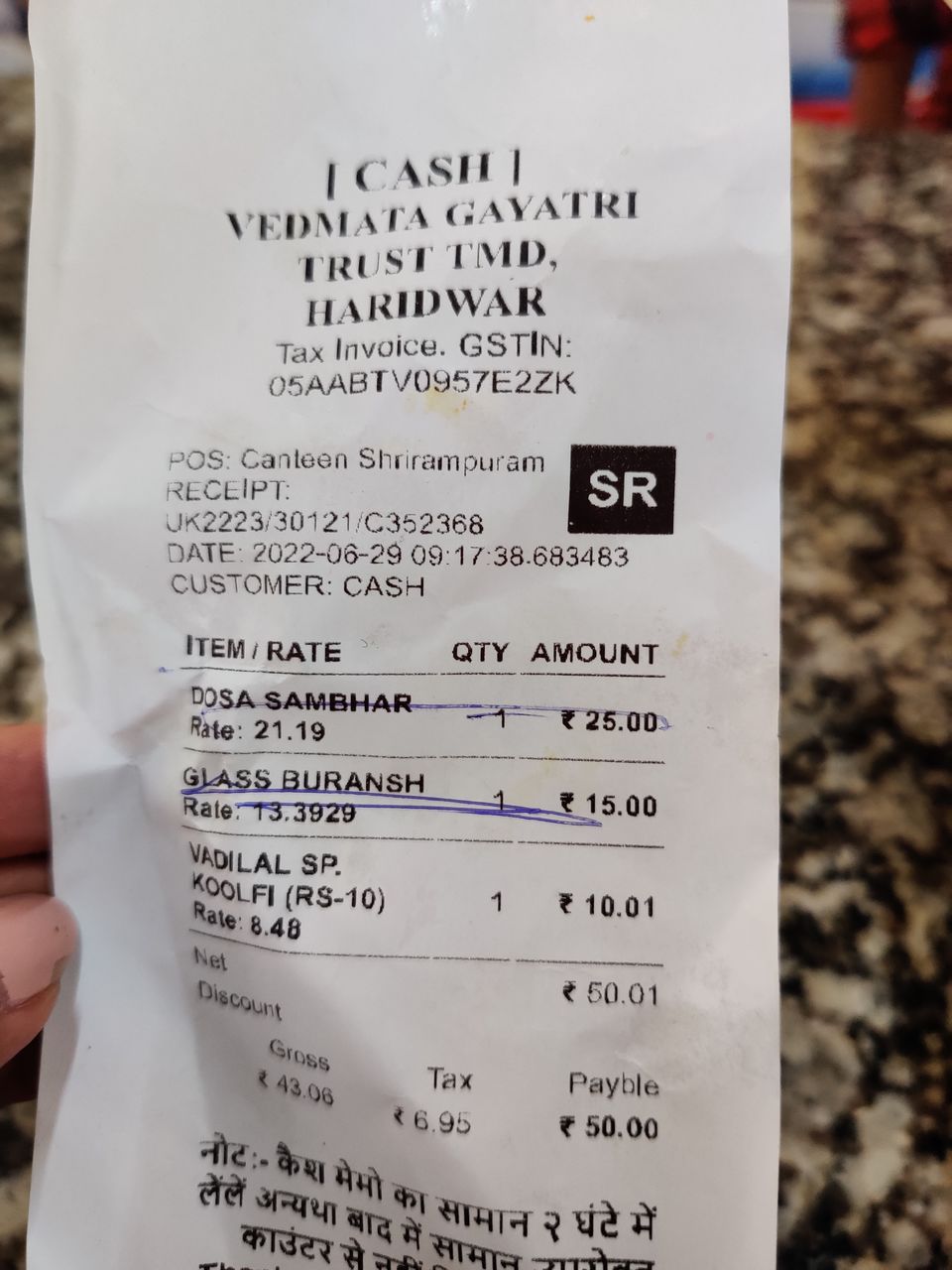 I visited Devatma Himalaya and one can get divine sight of four dham( badrinath, kedarnath, gangotri and yamunotri), five prayag( vishnu, nand, karn, dev and rudra) & pious streams of holy rivers Ganga & Yamuna.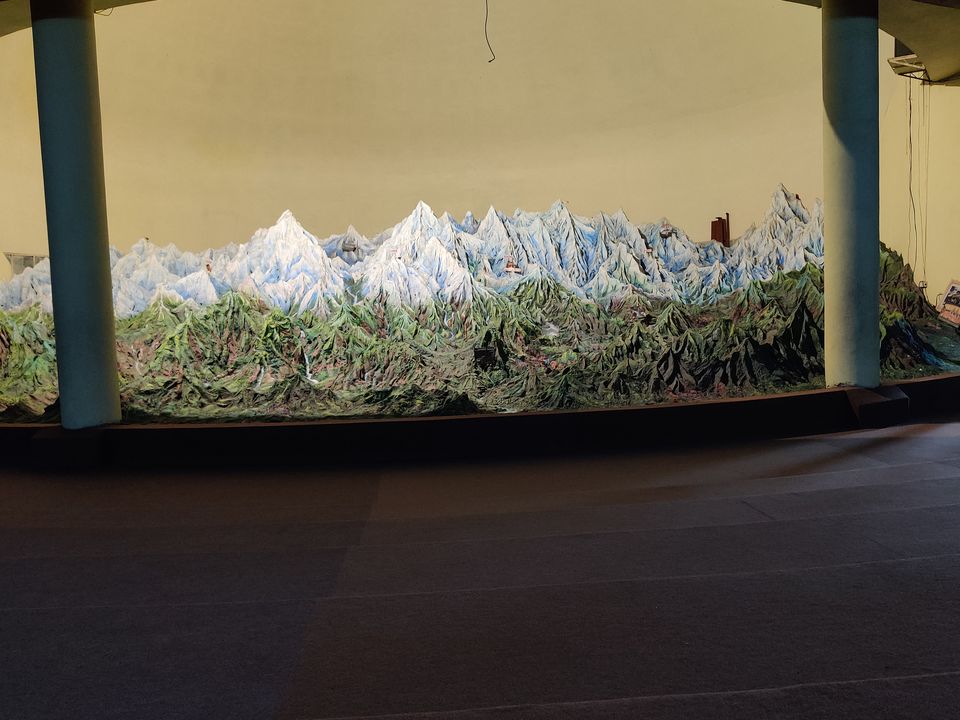 Then, I explored Haritma Devalaya, constructive movement related to protection and conservation plants( health conservation through medicinal plants). It houses a collection of rare medicinal plants.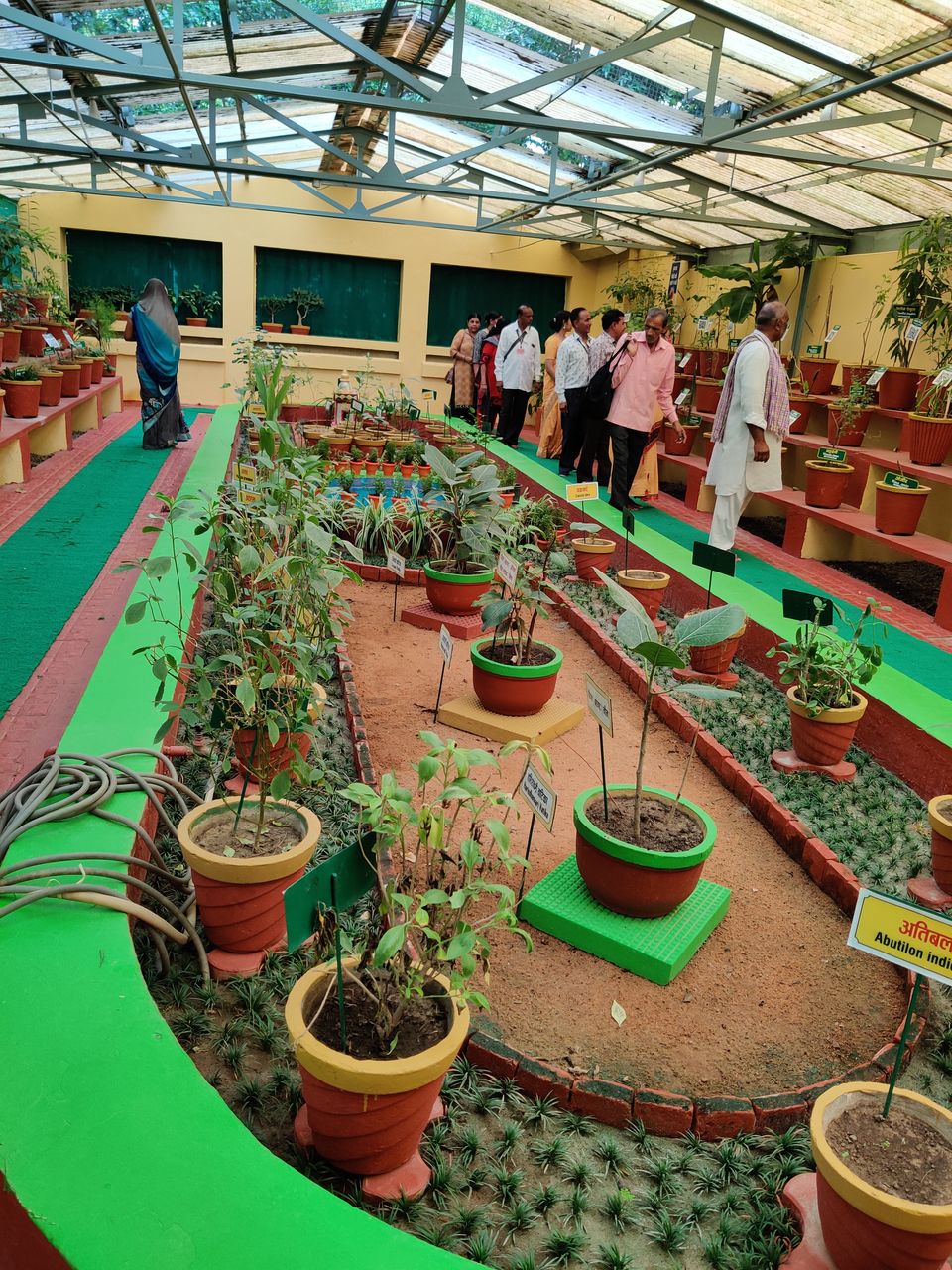 Note: One need to register themselves with Adhaar card at entry gate.
Maya devi temple
It is believed that the heart and navel of goddess Sati fell in the region where the temple stands today and thus it is sometimes referred to as a Shakti Peetha.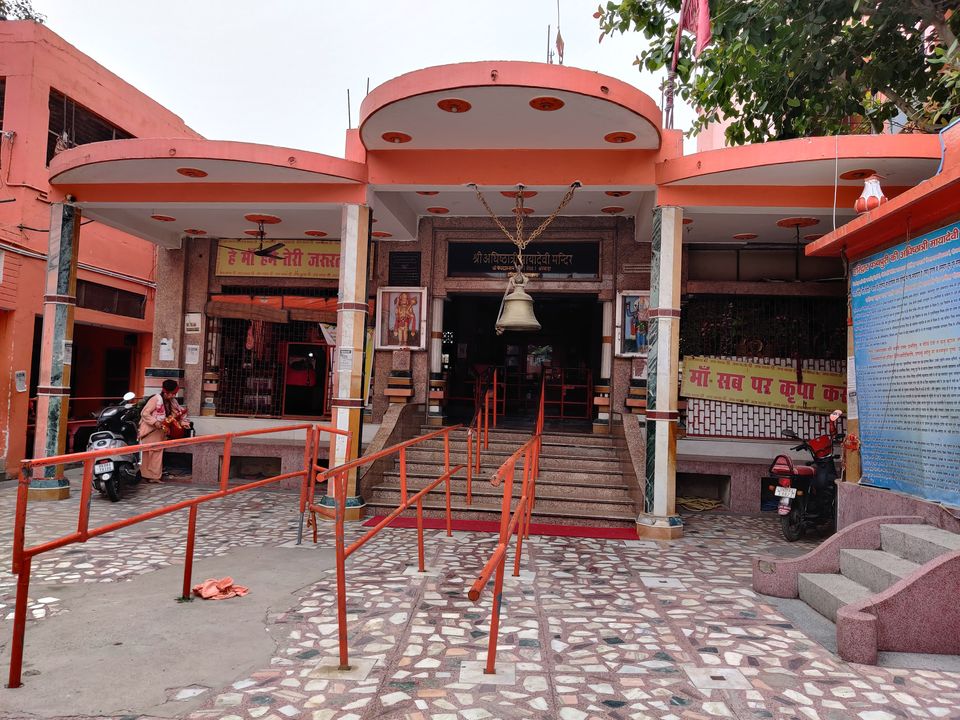 It was at walking distance from my hotel near Har ki Pauri ghat.
Finally, day ended and I collapsed into hotel room to get prepared to next destination(Rishikesh).