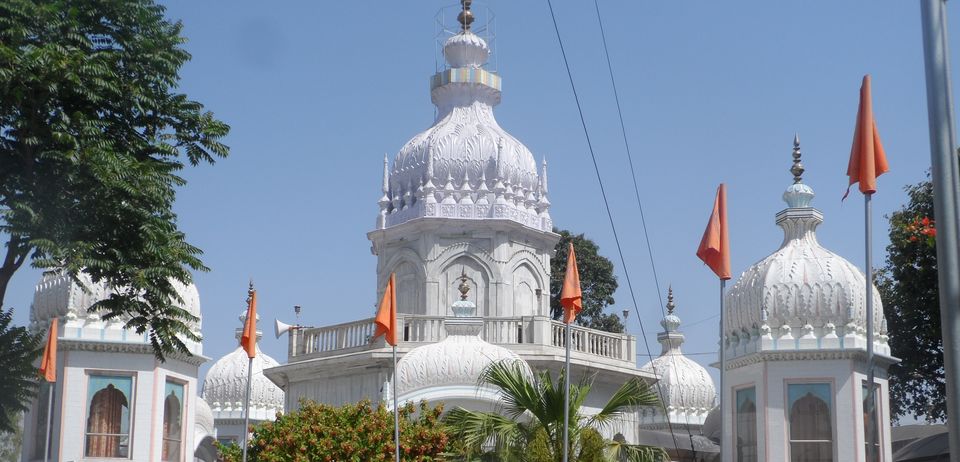 Punjab is a place where people can find holy places in every corner. Temples are sacred Hindu places made to worship their almighty. Lord Vishwakarma is known as Hindu lord of Architecture. He is believed to be the "Principle Architecture of the Universe". Devotees come and visit the temple for blessings; for their shops and tools.
But, here the question arises that, "Where is this biggest Vishwakarma Temple located in Punjab?", "How it is different from the other Temples?", "Why it is called the Omnipotent Vishwakarma Temple?"
So, come with me to walk inside the temple and, find the answers for where, how, and why.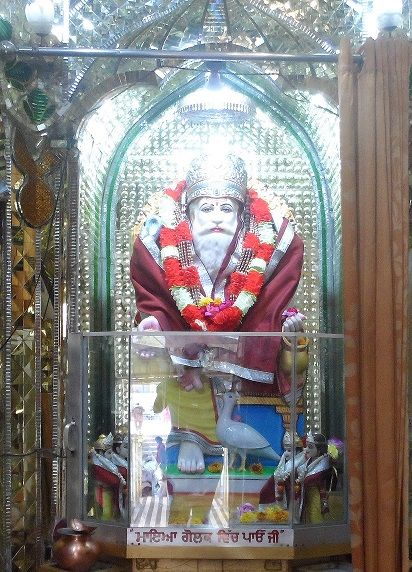 Mandir Darshan
Lord Vishwakarma temple is located in Phagwara and is made up of white marble. The time you entered the temple, it mesmerizes you with its gardens, cleanliness, and shaded walkway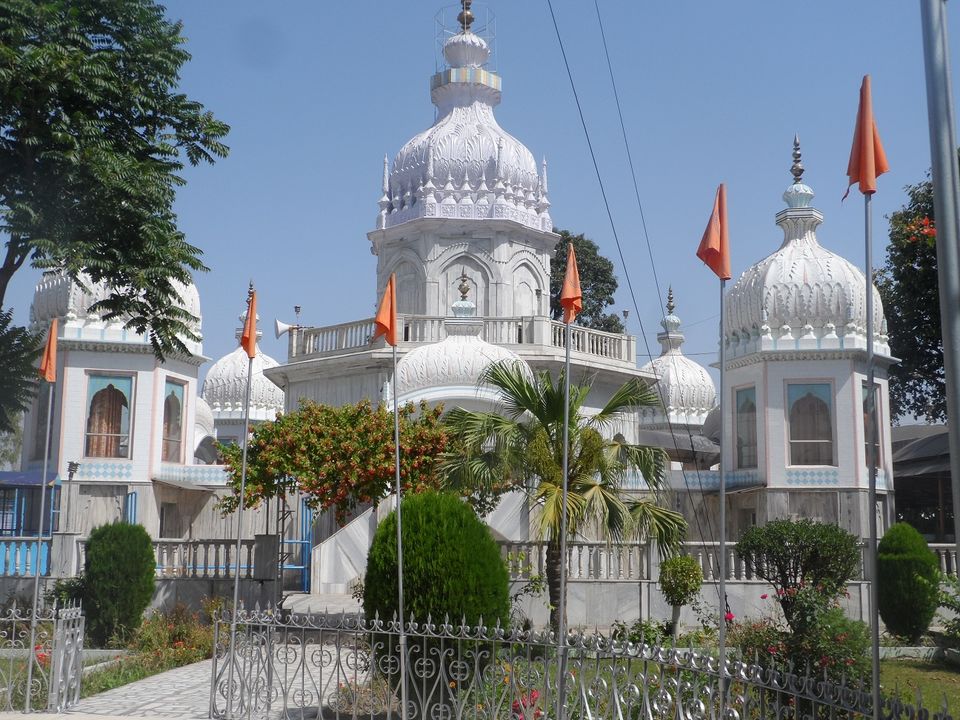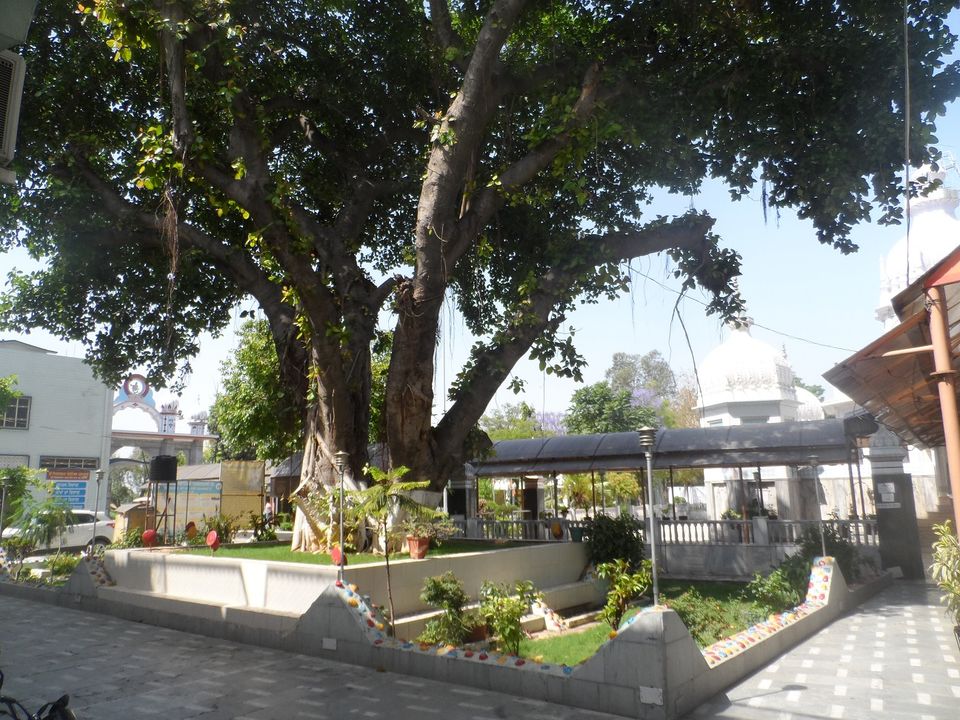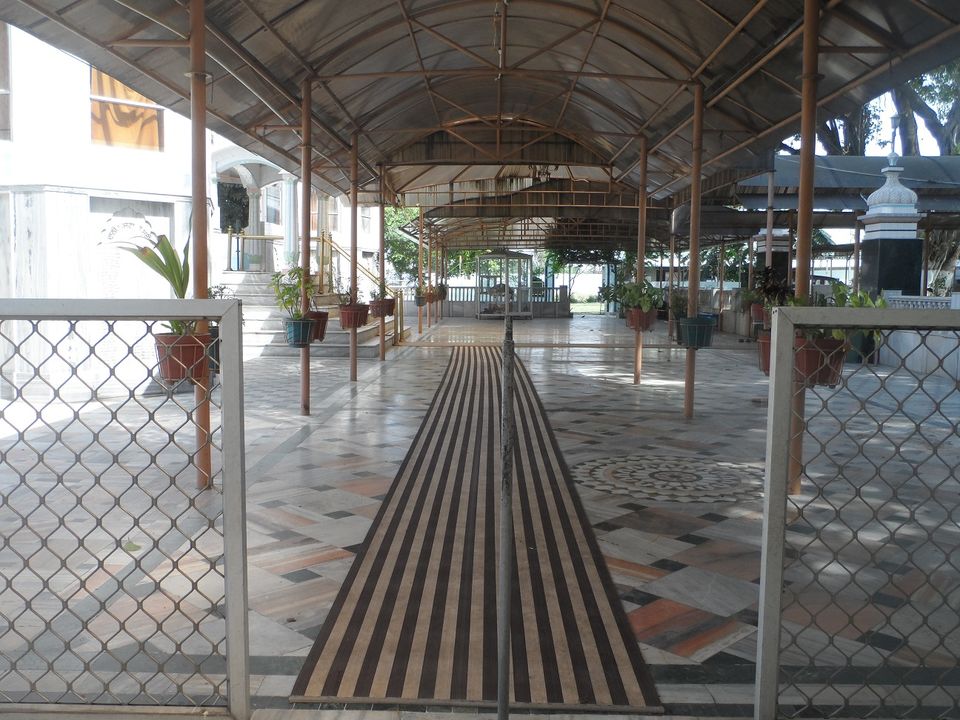 Devotees started to visiting the temple from early 5:00 AM to till 8:30 PM. You can easily feel the inner peace and presence of the Almighty. The Prayers (Aarti) will be done twice in a day i.e. in the Morning and in the Evening.
* Morning Prayer (Aarti) Time: 5:00 AM
* Evening Prayer (Aarti) Time: 6:30 PM
After removing shoes and washing hands; I step forward for Mandir (Temple) Darshan. Devotees have to step up the stairs for seeing the God's effigy. The statue is Enshrine inside a hexagonal shaped room which is having two door openings one is from front and other is from the left. Devotees entered from the front door; praying to the Almighty, and step out from the left door.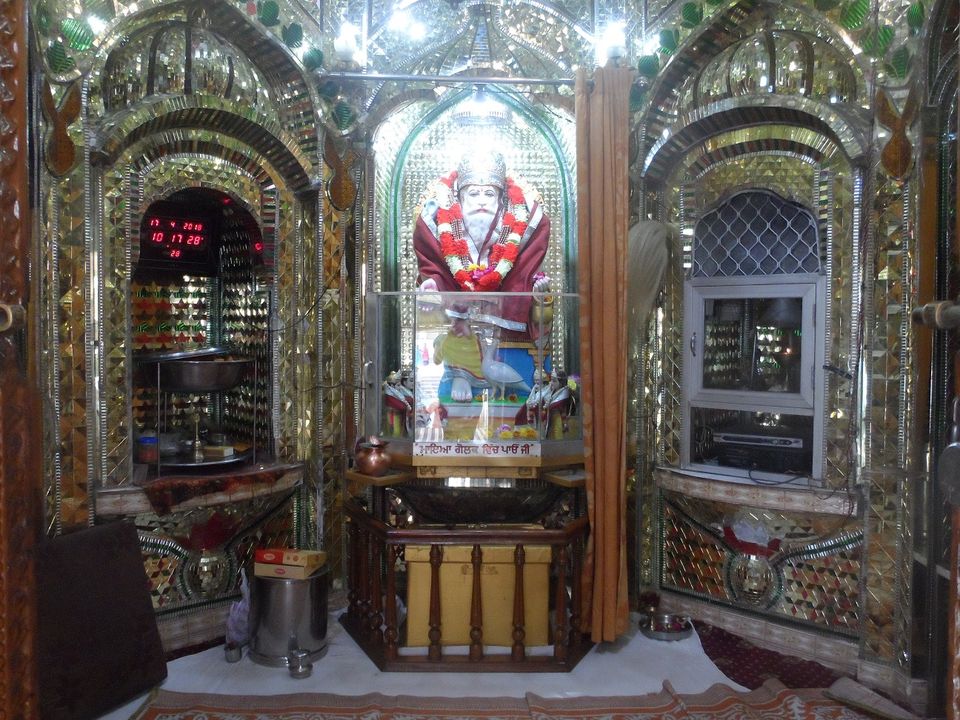 Flag Hoisting
Flag hoisting ceremonies is also commenced on different occasions like Diwali, Baisakhi, and on the Birthday of Lord Vishwakarma. Every year, Lord Vishwakarma Birthday will be celebrated in the month of February.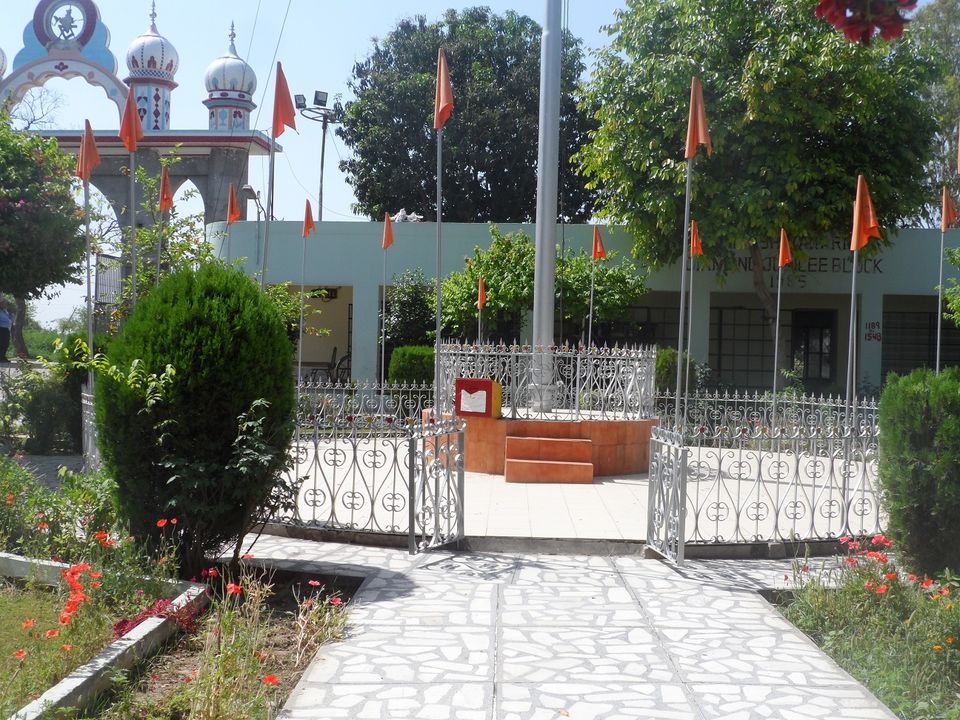 Langar Hall
The temple also has a big langar hall, where people will get good quality food. Every day, langar will be served in afternoon from 10:00 AM-3:00 PM; tea will be served from 10:00 AM to 12:00 PM. Food is served without any caste and creed.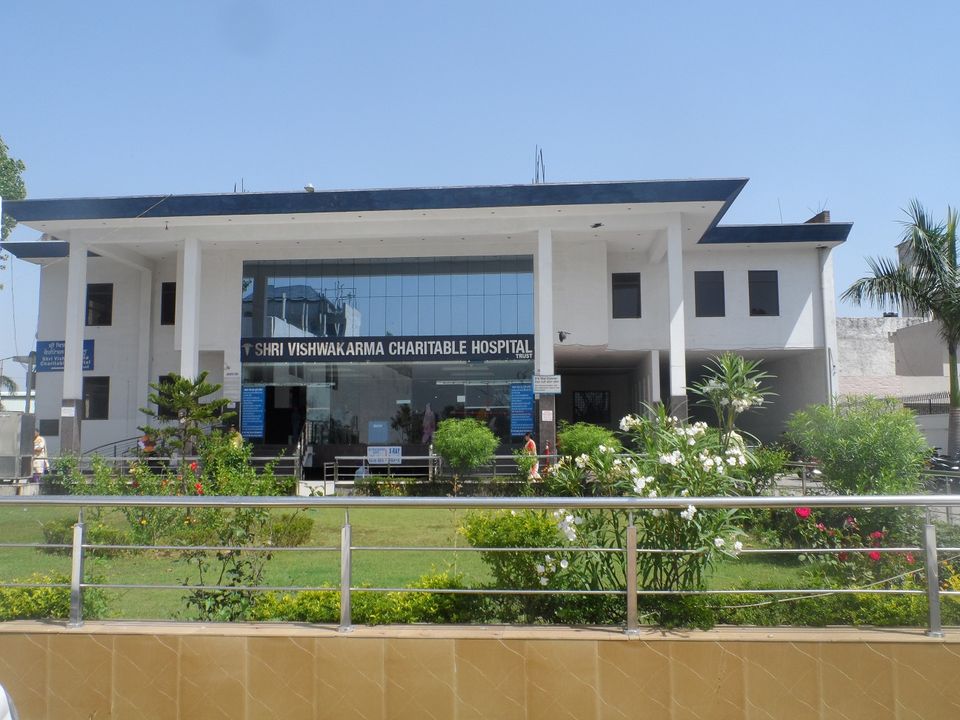 Lord Vishwakarma Temple also runs Shri Vishwakarma Charitable Hospital. Thousands of people come to the hospital for their check-up. All the doctors and nurses are highly qualified. As compared to other private hospitals the check-up prices are very less. All the Hospital departments are well equipped with hi-tech machines and air-conditions.
Hospital has different departments like: Orthopaedic, Eye care, Physiotherapy, Dental, Skin Care, Laboratory, Ultra Sound, X-Ray, E.C.G, Dispensary, Medical and Operation Theater.
* Hospital opening time: 8:00 AM
* Hospital closing time: 5:00 PM
* Lunch break time for Doctors: 1:30-2:00 PM.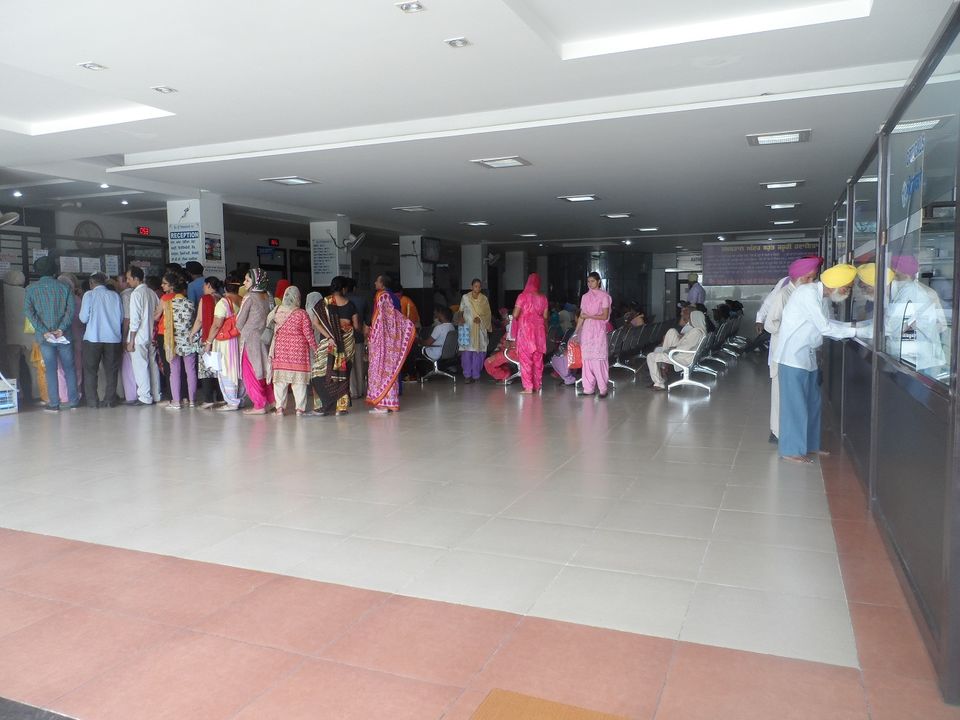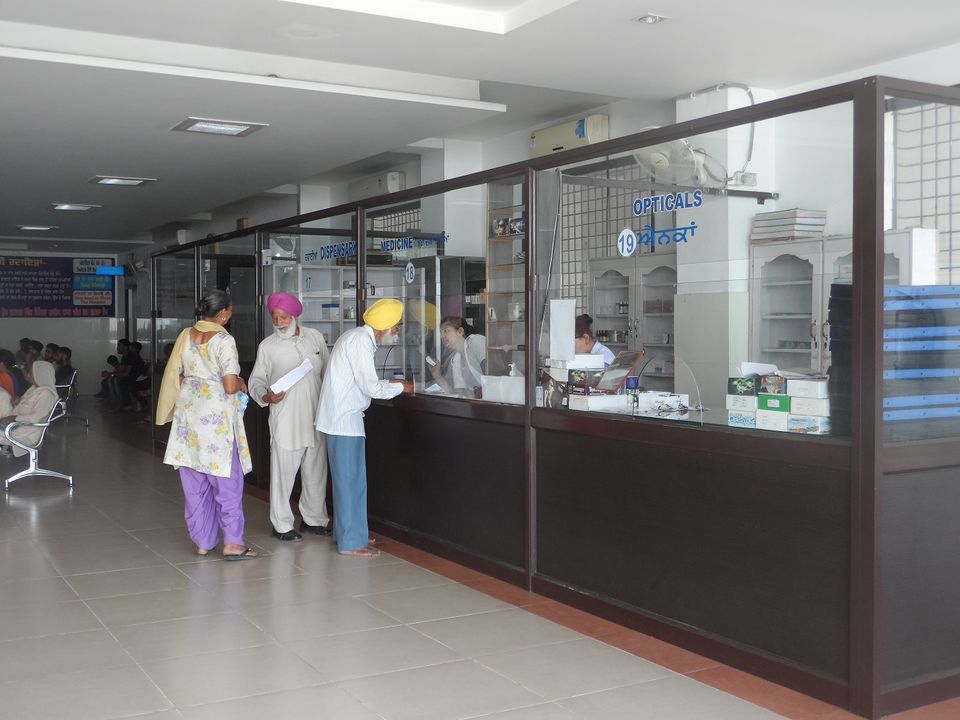 Patients can also get Homeopathic medicines from the Dispensary by just paying INR 10/-. Every Sunday, dispensary opens from 9:00 AM to 12:30
Computer Centre
Various computer courses taught to the students, at Shri Vishwakarma Computer Institute. Students need not to pay any kind of admission fees. Minimum qualification for the students to get admission in the institute is metric. The institute is ISO certified and after the course completion, students will be awarded with a certificate.
Every day, 4 batches are conducted for both boys and girls. 2 batches are scheduled in the morning and other two batches are scheduled in the evening.
* For each course, minimum course fee is INR 200/- (per month)
* No Admission Fees
* Minimum Admission eligibility is Matric
Different courses taught to the students are: Computer Fundamentals, Windows 10, Corel Draw, Internet, Networking, Tally, Flash, Hardware, Photoshop CS-5, Web-Designing, MS Office (Word, Excel, PowerPoint).
Timing for Morning Batches: 8:30 AM-10:00 AM (for boys); 10:30 AM-12:00 AM (for girls)
Timing for Evening Batches: 4:30 PM-6:00 PM (for boys); 3:00 PM-4:30 PM (for girls)
Now, we all can easily compare why it is called Punjab's biggest Vishwakarma Temple. It's not only the sacred place for the people to pray to almighty; but it also serves the mankind by educating them and helping in curing their diseases. So, all these services make this temple unique from other temples.