Beautiful city of Amritsar is not just home to the holiest gurudwara but also a treat for food lovers. This blog is from my little escape to the golden city Amritsar.
Golden Temple
This big complex in the heart of Amritsar city hosts Harmandir Sahib, Akal Takht, a man made lake and a langar hall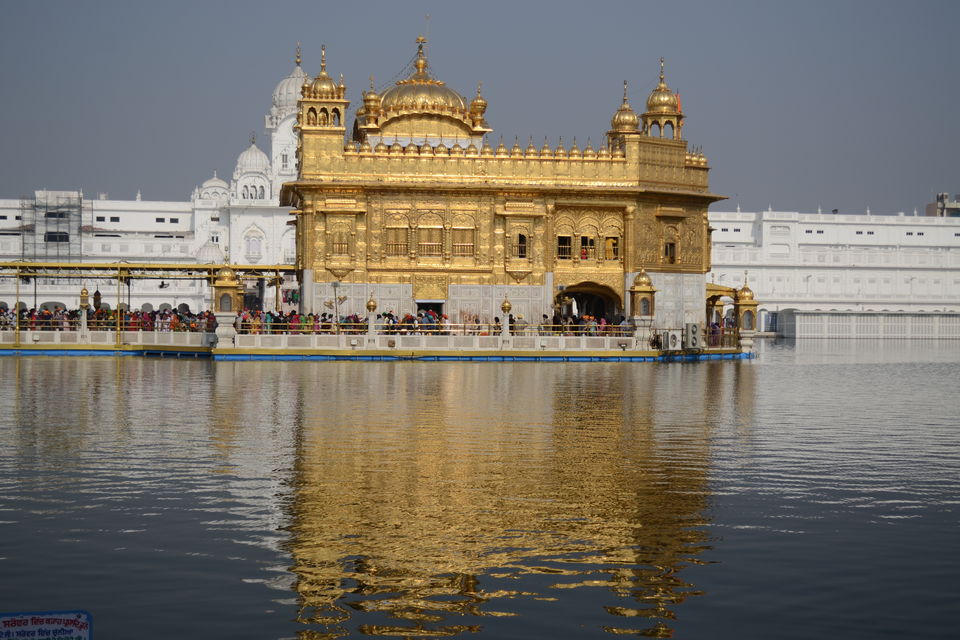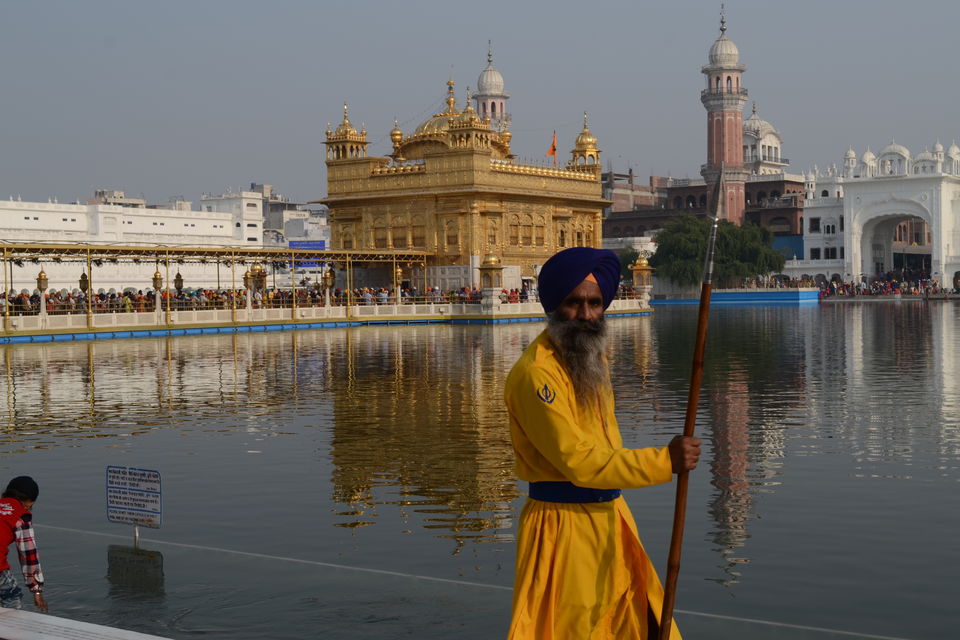 This holiest gurudwara of Sikhism is surrounded by a man made lake. You will see many people taking dip in this holy lake. One can hear sacred chants all the time and will see many sikhs doing seva like serving water etc in the complex building. Temple has a beautiful view during night.
Akal Takht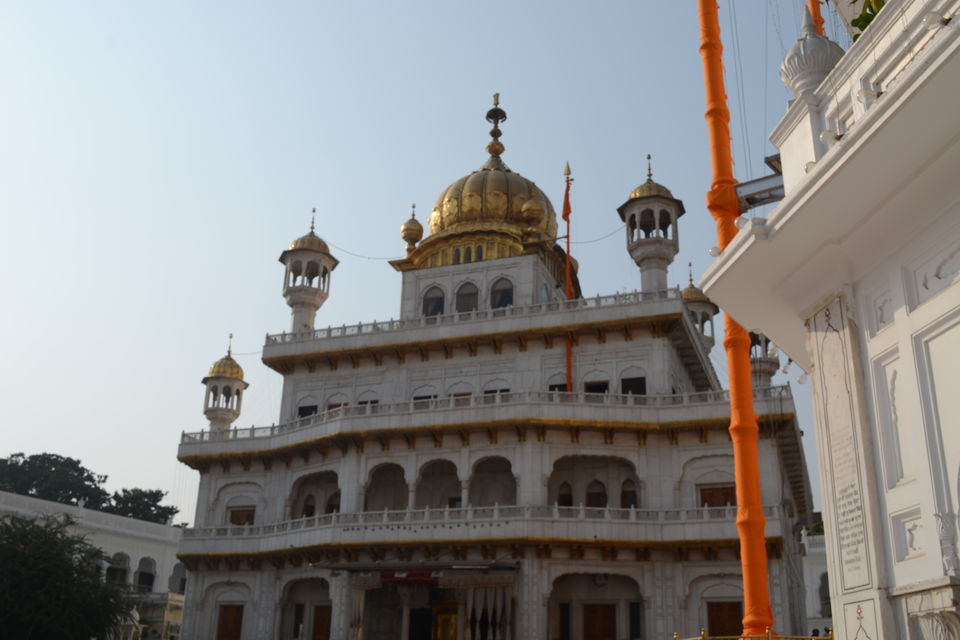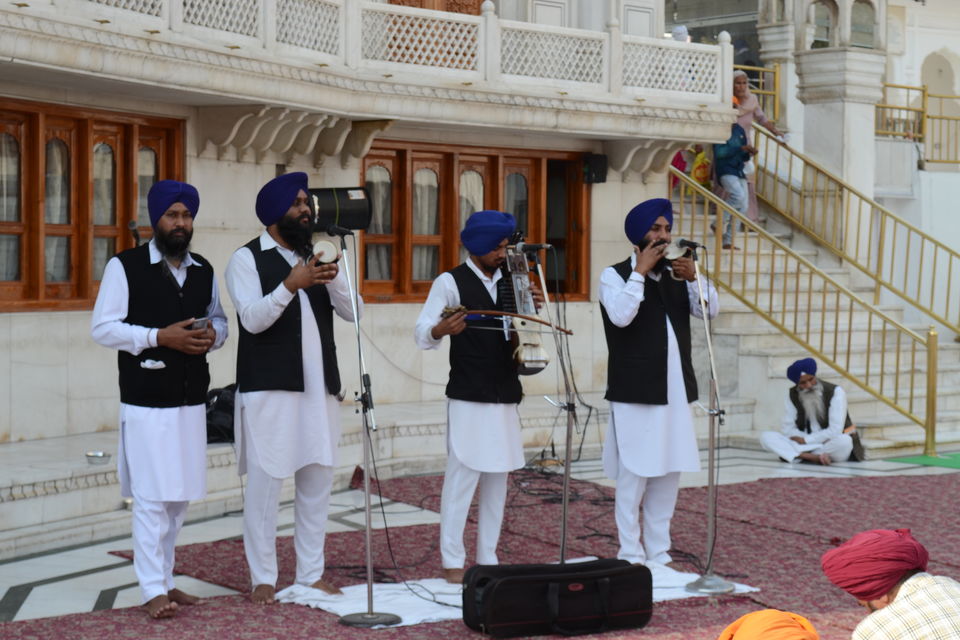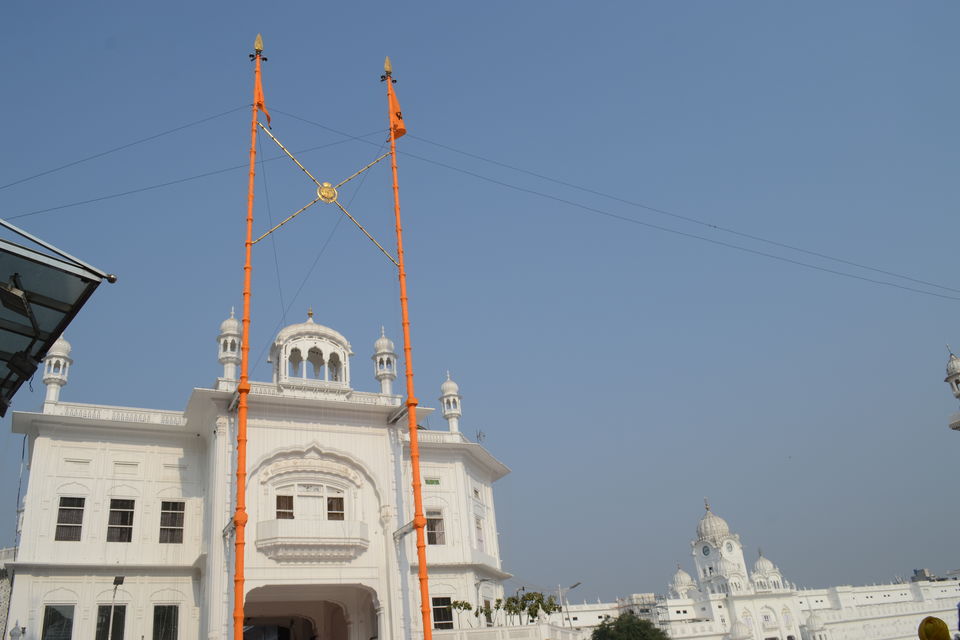 Akal Takht which literally means the timeless one, is one of the five seats of power of SIkh religion. Situated right opposite Sri Harmandir Sahib, this was built by Guru Hargobind - the sixth guru of Sikhs.
You cannot miss two kirpans(swords) of Guru Hargobind just outside Akal Takht. Miri which symbolizes temporal authority while Piri represent spiritual authority.
Langar Hall within the complex is huge & serves around 1 lack people everyday taking this count to 1 million on religious occasions. Eating a meal here is an experience in itself. Simple food humbly served to everyone irrespective of their stature. You cannot miss the huge kitchen and cleaning facility while exiting the langar hall. Hundreds of sevadars work here as a social responsibility to serve countless people visiting langar every day.
Heritage Street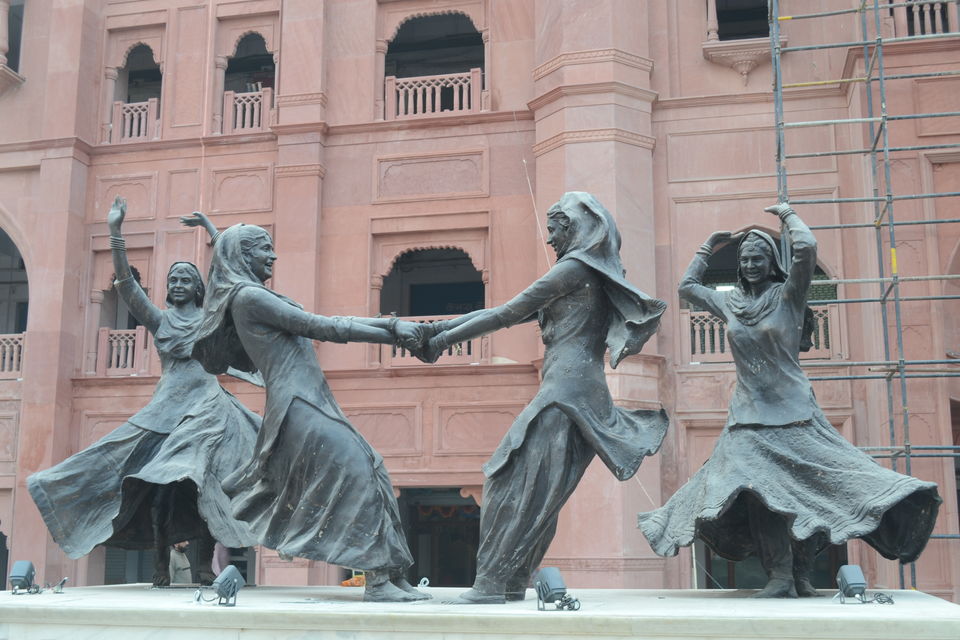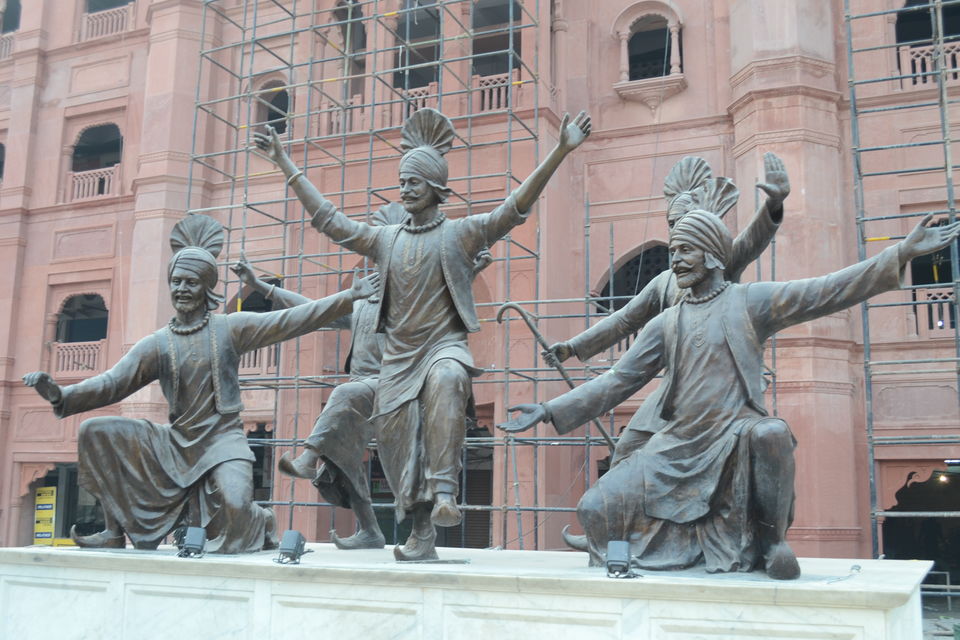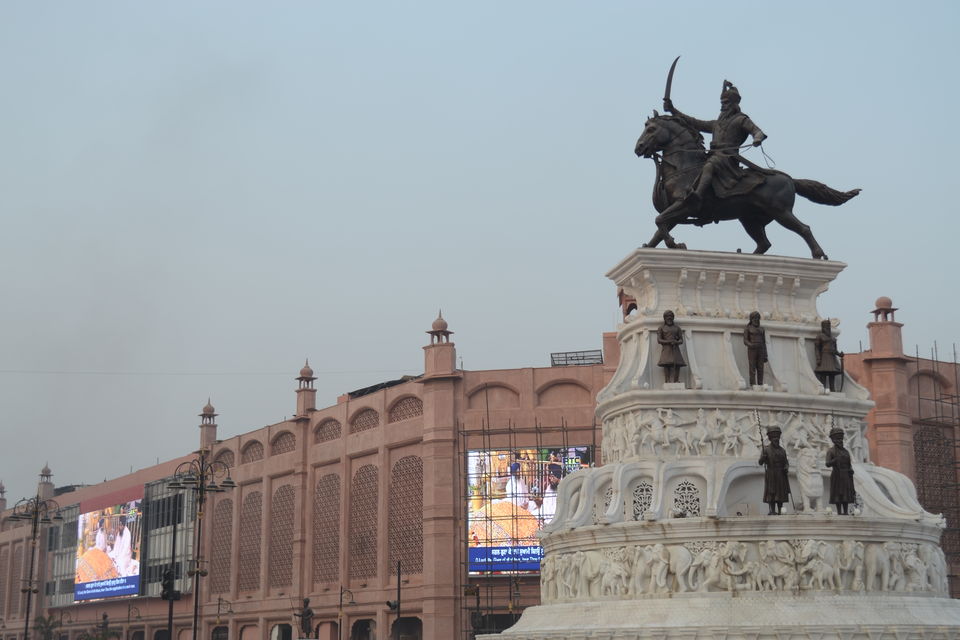 This vibrant 1 km stretch from Golden temple to old town hall building or I would say till iconic Bharawan Da Dhaba displays statues, fountains & buildings in Rajputana architecture that hosts souvenir shops selling kirpans, kadas, phulkari dresses, juttis & food stalls selling matka kulfis and chat.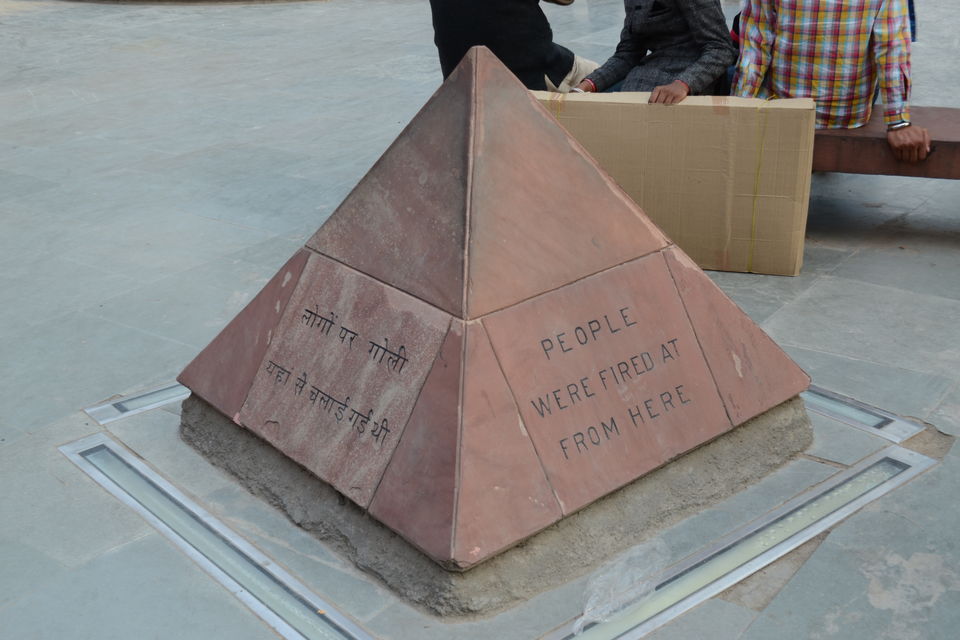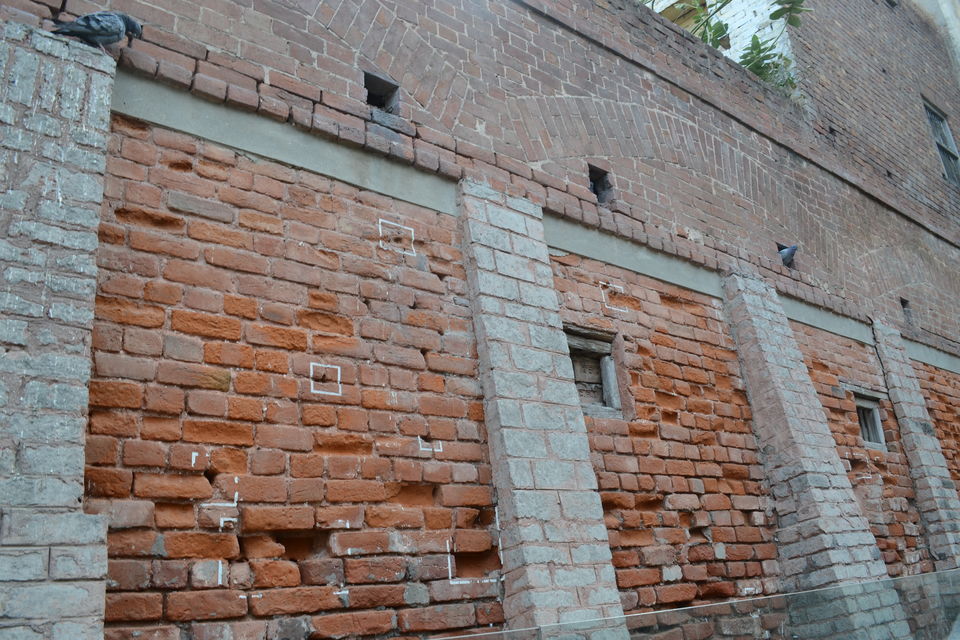 Jallianwala Bagh on heritage street that witnessed killing of about thousand peaceful protesters almost a century back, still has marks left of the massacre. Garden is well maintained & a must visit due to its historical significance.
Wagah-Attari Border Ceremony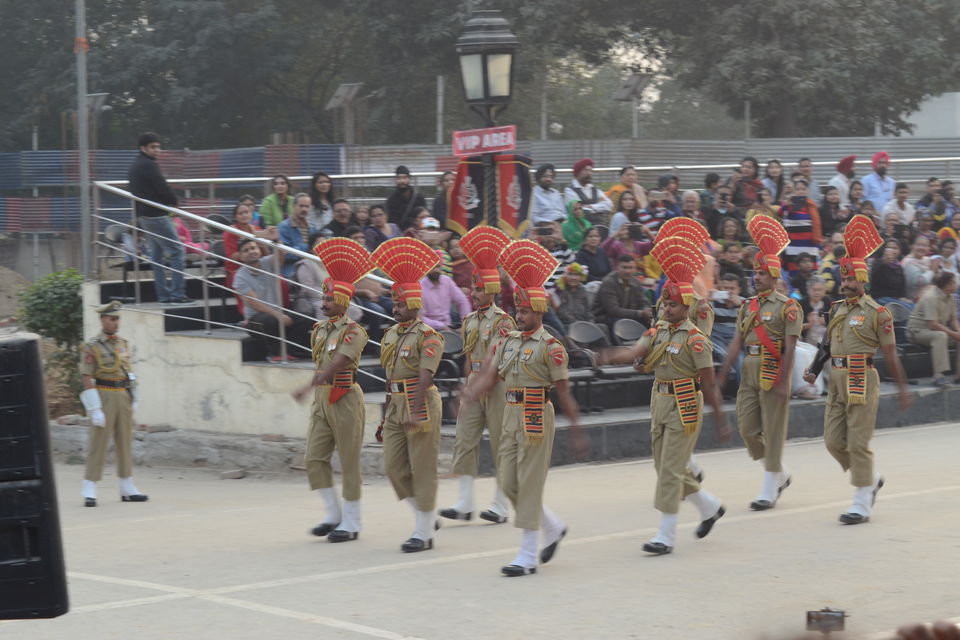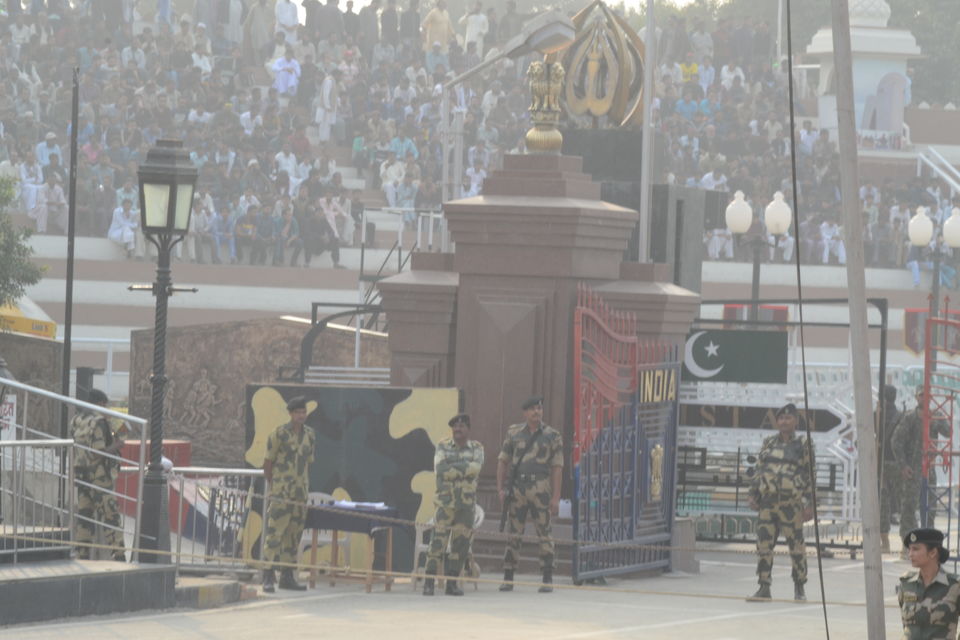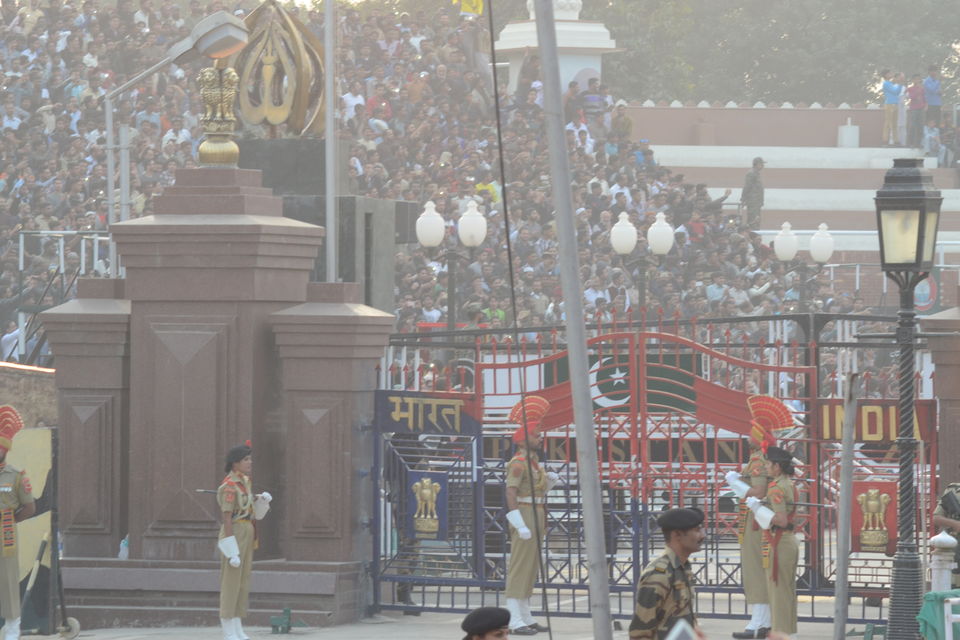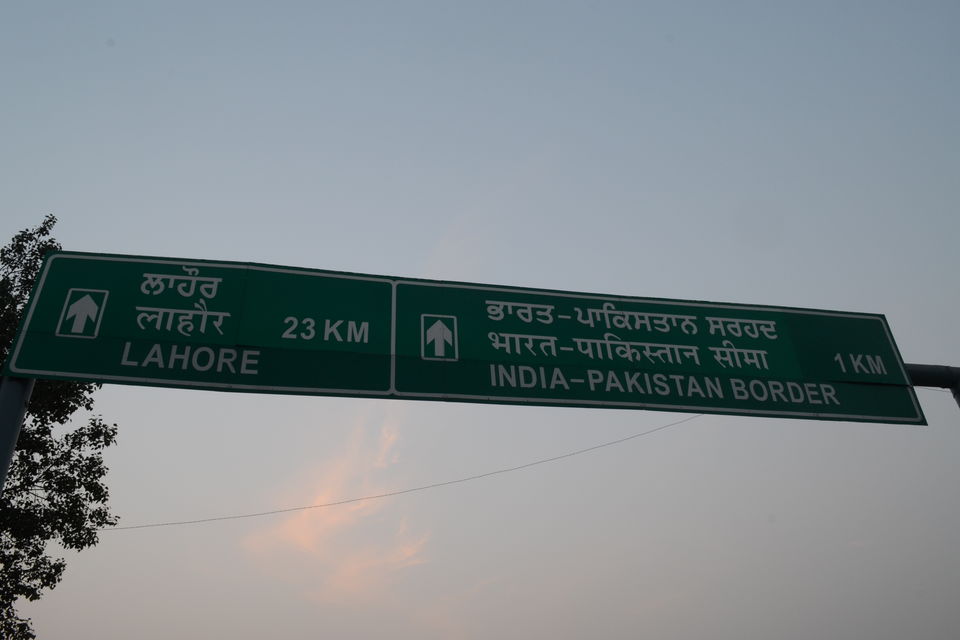 Attari village around 30 kms away from Amritsar is the one closest to India-Pakistan border & witnesses lowering of flag everyday just before sunset. It shares the border with Wagah which is 23km from Lahore in Pakistan.
This beating retreat ceremony on India-Pakistan border is to formally close the border for the night and take-off the National Flag of both nations. Ceremony takes place at 4:30 PM during winter & 5 PM during summer. Tuk-tuks are available from Jallianwala Bagh on sharing basis. Taxi can also be booked from travel agents on heritage street. Admission gates open at 2:30 PM for general public.
Ceremony starts with dance performances on patriotic songs followed by soldiers marching & raising their legs as high as possible. At the time of the retreat the border looks like a battleground, as the procession is conducted with loud shouts and heavy foot stomping by the soldiers. This lasts for an hour & is an unforgettable experience.
Where did I shop:
Katra Jaimal Singh Market is a wholesale market located 850m away from Jallianwala bagh. There are many shops selling Phulkari dupattas, dresses & sarees at reasonable prices.
Where did I eat:
You cannot leave Amritsar without experiencing dhaba food. I visited Kesar Da Dhaba whose food tradiion goes back to 100 years & offer very limited menu. Their lassi is one of the best in Amritsar.
Another iconic dhaba located on heritage street close to old town hall is Bharwan Da Dhaba. Aloo kulchas, parathas, rajma chawal are must try.
I tried some sweets from Krishna Mishtan Bhandar on heritage street & those were lip smacking.
This golden city has unique experiences in terms of culture, food, shopping everything you can think of.