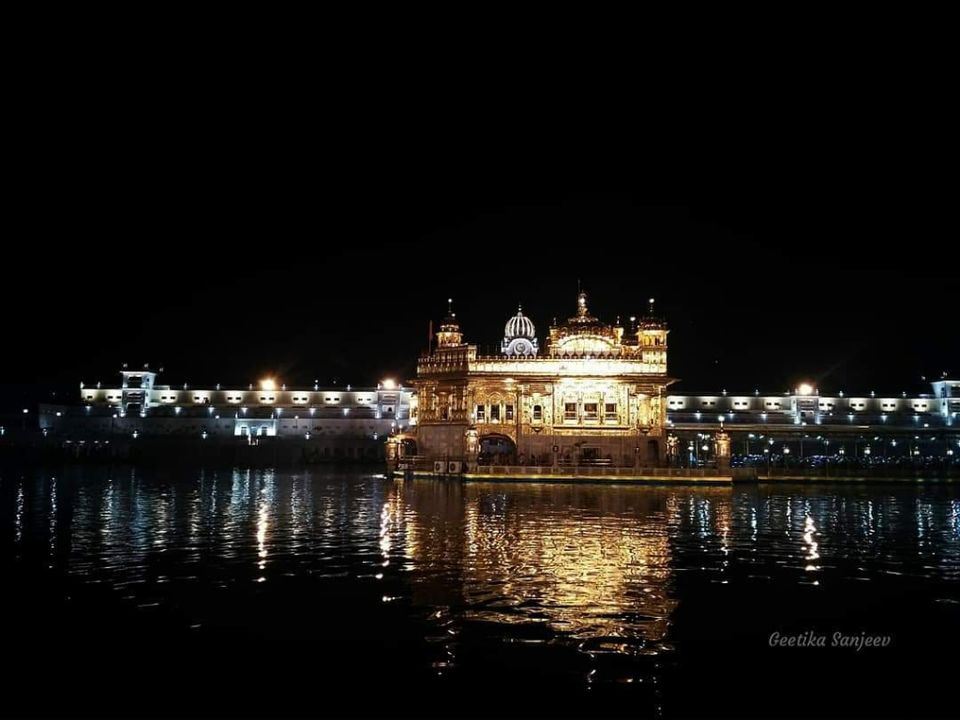 It was right after the mid sem exams in the first semester that we all got a leave for few days (for some holiday reasons) and it came into everyone's mind that we should use this days well and go somewhere. No wonder Amritsar came into everybody's mind with no time, being in Punjab definitely it'll be the first destination anyone would ever want to visit. Many a times i have seen in pictures the beautiful golden temple that shines like anything and also the huge langar there.
It was like almost all the first year students departed from the University. We got on the train and it was too much fun that the whole bogie was filled with students of CUPB. By two in the morning we reached Amritsar, i still remember the first time i saw the temple, glittering it was in the calm night, reflecting on the water beneath. The spiritual and peaceful atmosphere i experienced there was entirely different. The melodious prayer that kept on playing there could make anyone sit there for any length of time looking at the temple and listening to it. We spent rest of the night there, the temple was looking beautiful in the morning light also as the sun rose and the whole premise was filled with devotees. 
It was my first time visiting a langar and we had our breakfast there. Nothing is greater than providing food for the needy and the devotion and dedication with which people serve there, the way all were treated, how even devotees who come there for a visit join the workers and help them in the activities, all these together makes the temple more beautiful and in all the ways it's indeed a 'Golden' Temple.!