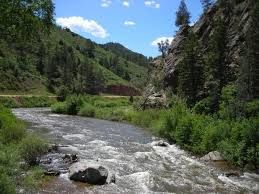 Places to stay near
South Platte River Trail
Stay Alfred Premier Lofts on Market St.
Radisson Hotel Denver Central
Reviews of
South Platte River Trail
•
1
The South Platte River Trail is without doubts one of the most beautiful trails in Colorado. This is one of the major rivers of American Midwest. The river trail is hilly and challenging to ride along, but the flowing river makes the travel worth, with exquisite scenery. You can also stop to enjoy kayaking in the river, but that is possible only in the summers.
Attractions near
South Platte River Trail