Traveling to a new destination is always exciting. Most of the time though people book their flight tickets months in advance, then end up waiting in airports for hours and sitting in a confined seat surrounded by exhausted strangers waiting for hours to arrive, all the while unable to enjoy anything except a free soda or overpriced alcohol and their IPhone games.
Do this instead – skip it! If you're in the USA and have a destination in mind that is possibly a couple thousand miles away drive there! Think about it. You are taking your own car that you've already spent time and money making very comfortable. If you see something along the way that is interesting you can pull over and check it out. If you want to do something local and genuine instead of picking up a t-shirt at the airport then you can absolutely do it!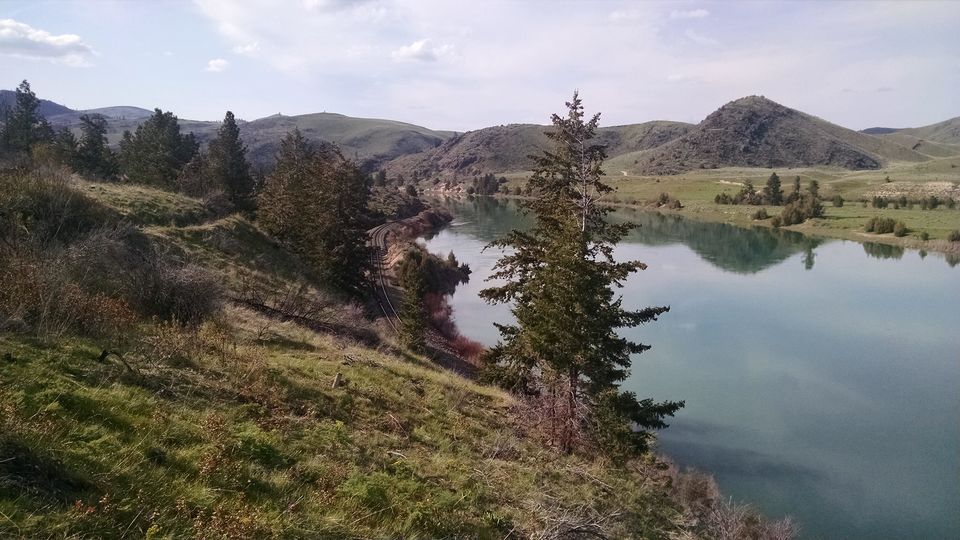 People drive all around the US every day, sometimes for business and sometimes for adventure. Most recently I spent just over a week driving over 3,000 miles from one side of the country to the other for a new summer job, and I enjoyed so much along the way. I've made long drives around the country before, but I wish I would have known then what I know now.
Do you have a car?
Since I got my driver's license I've never not had a car to drive. And after buying my own car while in college I've made a lot of trips around the US for both work and exploration. So if you have your own car then you are already on your way to an amazing trip.
If you don't own a car or are not traveling with someone who does then you would consider renting one. Renting a car is fine for short trips but if you want to drive it for more than a few days or more than a few hundred miles then it will get rather expensive, probably more than $70 a day just for the rental and mileage fee not including gas money.
If you are in the US for any length of time and want to road trip then I highly recommend buying a car, and one you won't worry about dying in the first 500 miles of a trip.
Know your destination, or fly by the seat of your pants
Generally I've taken road trips for two different reasons. Either I'm traveling a long distance for a new job and have a specific end point in mind or I'm out on road trip where I didn't have a specific destination in mind, but rather had a specific amount of time I could travel and just hit the road. Both types of travel offer their own benefits and challenges.
Knowing your destination ahead of time gives you more stability where you can plan your route and stops along the way. Often your travel window is small enough that it only allows you to diverge from a set route only a little. The biggest advantage to this type of road tripping is it allows you to most accurately budget your trip, calculating money for gas and hotels being your biggest expense you can predict.
Traveling without a predetermined route or destination is more free-spirited though. If you have a few weeks or a month where you don't have any obligations but do have some money saved up then hitting the open road with little direction except where your compass points is the definition of adventure. Think about it. Maybe you drove for two days just to reach Chicago Illinois in time for the Friday night Cub's baseball game at Wrigley Field. After spending another day checking out downtown Chicago you decide you want to keep driving east to Cleveland Ohio to explore the Rock & Roll Hall of Fame. Then you decide you want to drive southeast to Nashville Tennessee to experience some live jazz music and decide you have time to stop in Louisville Kentucky to see the Louisville Slugger Museum. That sounds like a pretty awesome road trip that would take just four or five days and could be done without any real planning. The downside to that is I don't know how much that road trip would cost since I just thought of it off the top of my head, but it still sounds like a lot of fun.
Go where interests you
The best thing about a road trip is you are the pilot. Have you ever wanted to see the Major League Baseball Hall of Fame? I took a day out of my most recent trip last month when I drove across the state of New York. Want to see where Coors beer is brewed while driving west? Golden Colorado is right outside of Denver and makes a nice stop outside of the mountains. If you want to see it's you whose going to make it happen.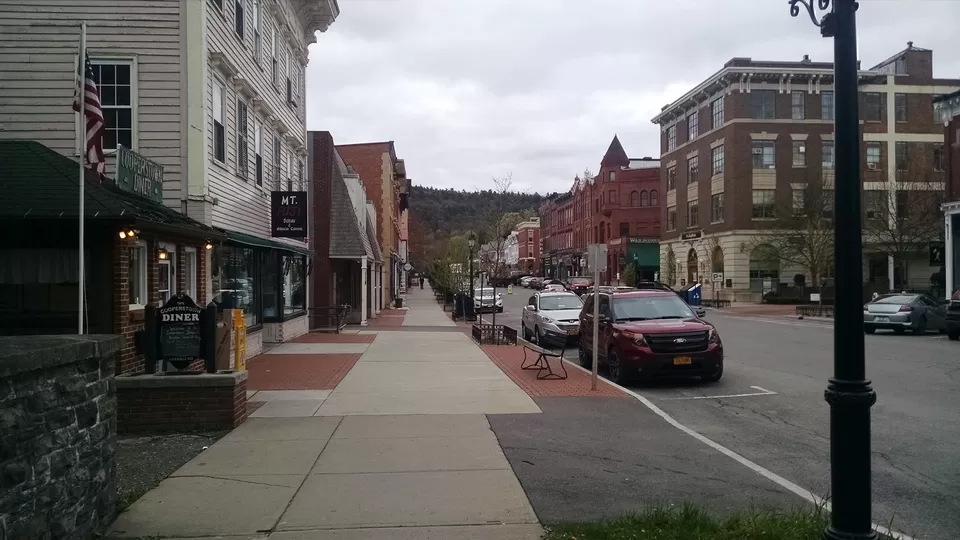 And don't just pick out places that are for specific activities like following a specific band around the country for their summer tour. Also think about the different landscapes you may want to see. If you're into Mountains and Waterfalls then you most likely won't want to spend much time driving through the desert of New Mexico or Texas if you can help it.
When you should go
Deciding when to road-trip in the US is often going to be dictated by one giant factor – the weather. Across the southern states you can expect to drive from state to state without incident year-round. The southern states virtually NEVER see snow of any kind and there aren't any mountain passes to drive over. The further north you explore though the more cold weather begins to play a factor. The Rocky Mountains in the west and the Appalachian Mountains in the east accumulate feet of snow in the winter, sometimes as early as October. And from personal experience there is nothing more terrifying than sliding off the road because you can't see the road in the middle of a snow storm, believe me. However, if you have a good enough car with good enough tires and you are a confident driver then you're going to drive wherever you want no matter what time of year it is. That's my kind of driver.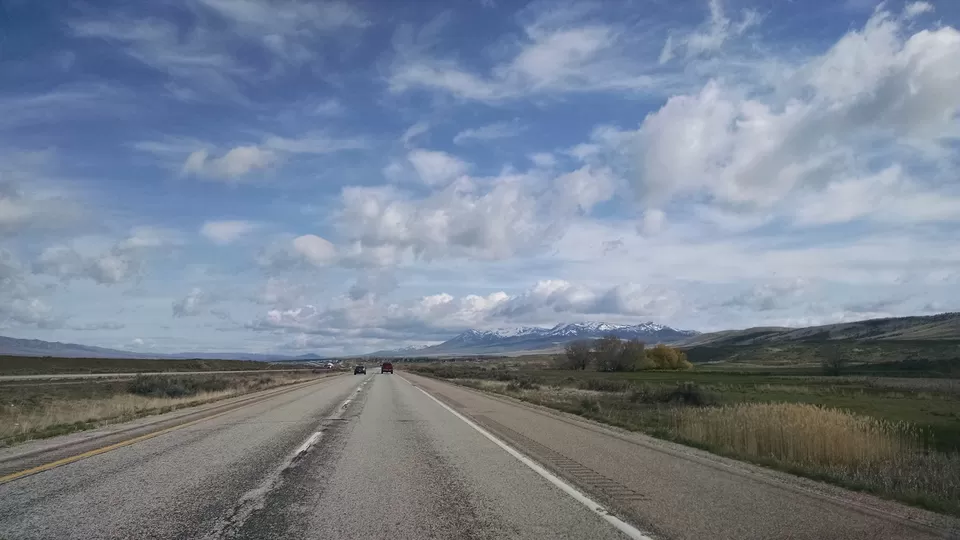 Don't be 100% set on your route
A good rule to travel by is always leave yourself extra time which is true no matter if you are driving, flying or hitchhiking. While on the road this can be especially true because wanting to take extra time to stop and see things can start eating up time in a hurry. Also it doesn't hurt to spend an extra day somewhere if you need to sleep off a particularly fun night you weren't planning on.
This spring while I was stopped in Cleveland for the night I talked about my trip to some people I met and they asked me where I was driving next. When I departed Cleveland I was driving to Buffalo New York before turning east across the state. My new friends suggested I stop by Niagara Falls New York while I was in the area. While the falls weren't originally in my plans the extra distance was only about thirty miles outside of my original route through Buffalo and was something I've always wanted to see. Because I had the time to spare and wasn't going to be close to the falls probably ever again I decided to make the extra effort to see it, and I will always be glad I did.
Also, don't be afraid to make a quick stop if you happen to see something that interests you. For example, while driving across the state of North Dakota (which is incredibly flat and monotonous) I saw a sign for a national park that peaked my interest. I decided to take a quick break along the freeway to check it out, and the view was absolutely amazing.
Try the local flavor
"What's local and not an IPA?" Beer is very regional across the US. Sure you can walk into nearly any bar in the country and order a Bud Light or Corona, but where's the fun in that? On my most recent road trip across the country I would find a random restaurant or bar on my stop and when asked what I would like to drink the answer was always "What's local and not an IPA?" I'll try just about anything, especially off the recommendation of a local. IPAs are the exception though – I can't stand them. And unfortunately out west where I am from they are the biggest trend.
The same goes for food which varies greatly across the US so make sure to try as much of it as you can. For example, the cuisine on the west coast in California is often very fresh, healthy, has a great diversity of seafood and has large influences from Mexico. Compare this to the cuisine of the New Orleans area of the south that offers a different variety of seafood, has influences of Cajun, Creole and the Caribbean and most dishes are generally accompanied by rum or whiskey. Never be afraid to walk into a restaurant, have a seat at the bar and ask your server "What do you like here? I'll have that!" You'll be glad you did.
A traveler is never alone
If you're a traveler like me then this shouldn't be a surprise. Whether you hit the road solo or with a friend odds are you will meet new and interesting people along the way. And when you meet new people they will be curious about you and your story, so tell them as much or as little as you want. Maybe even have some fun with it and tell them you're following the national bull-riding tour across the country as a certified saddle technician (I'm not sure any of that actually exist) and be whoever or whatever you want to be. Either way, you may know your own story but it will be something new and interesting to whoever you come across.
Also, keep in touch with your friends and family back home whether it's through a text message every few days or a Facebook post. Your friends and family care about you so let them know you're alive every now and then.
A few tips
- Always keep some cash in the car. I paid almost everything during my last road trip with debit and credit cards. The only time I actually needed cash was when I started driving through toll booths out east. In the west we don't have them but in the east they are everywhere. You will quickly learn to hate them in a hurry.
- Make sure your credit and debit cards are current. It's really embarrassing stopping to fill up on gas only to realize your card expired two days ago and you're still a thousand miles from your destination.
- If you don't have a smart phone get a smartphone. These days smartphones are invaluable for navigating, keeping track of the correct time zone (there are three in the continental US), urban maps and simple communication. I mean, when was the last time you actually used a payphone, or for that matter even saw a working payphone?
- Pick up stuff along the way. You don't have to worry about fitting souvenirs into your suitcase on this trip because you'll have plenty of room in the back of your car.
- Go with the flow. Unexpected crap is going to happen. So you should always have the time and money to deal with it. While driving from north Idaho to Salt Lake City Utah last fall my car died in the middle of the freeway and I had no idea why. It turned out to be a clogged fuel filter that was a $20 fix (and a $100 town) but I ended up spending the night in a small town, having a few cheap drinks and making some new friends for the evening.
- Do it! You can always convince yourself the trip isn't possible for any reason. Maybe you don't want to drive so far, you don't think you have the time or no one else wants to make the trip. Prove yourself wrong, grab the keys and hit the road!