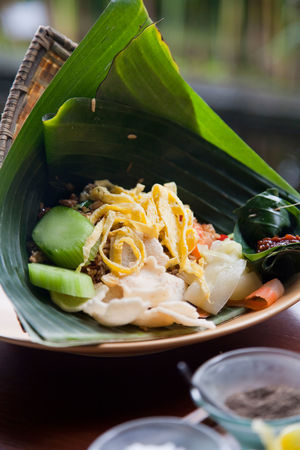 Places to stay near
Temple Club
Experience Saigon with Locals
Homestay in villa 1, FREE dinner!
22nd floor/Dope View/Free WiFi/LGBT
River-view room,city center (dream)
Reviews of
Temple Club
•
1
A sophisticated, chic joint in a converted Chinese temple, Temple Club serves delicious cocktails and Vietnamese fusion food. templeclub.com.vnCHEF LUKE NGUYENRESTAURANT: NgonSIGNATURE DISH: Vegetarian Pho BrothA Vietnamese-Australian chef, Nguyen first opened the Red Lantern in Sydney in 2002 and offered a modern Vietnamese cuisine, with the help of a bunch of family recipes. It became an instant hit. Now, his Vietnamese restaurant in Frogtown offers a mix of Fresh- Vietnamese food in a farm-to-fork concept.BALIThe Tip: Revealing Bali's best side are raw food restaurants, vegan establishments, and organic markets when youwant to cook your own meal. Relax, you're meat-proof.
Attractions near
Temple Club