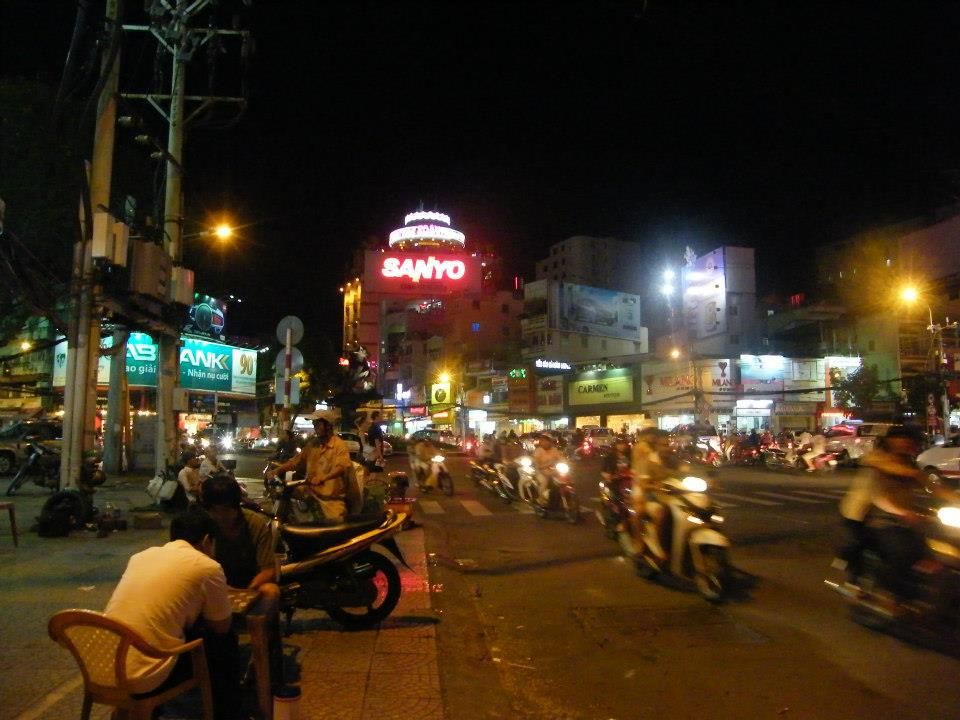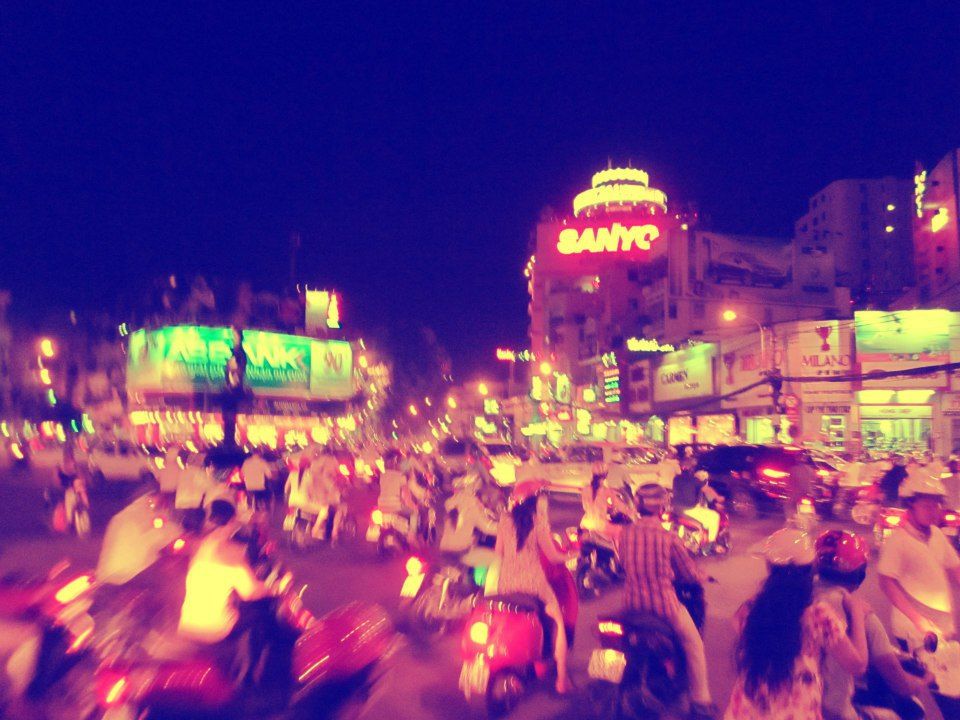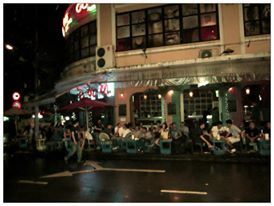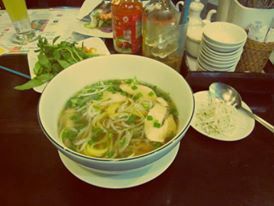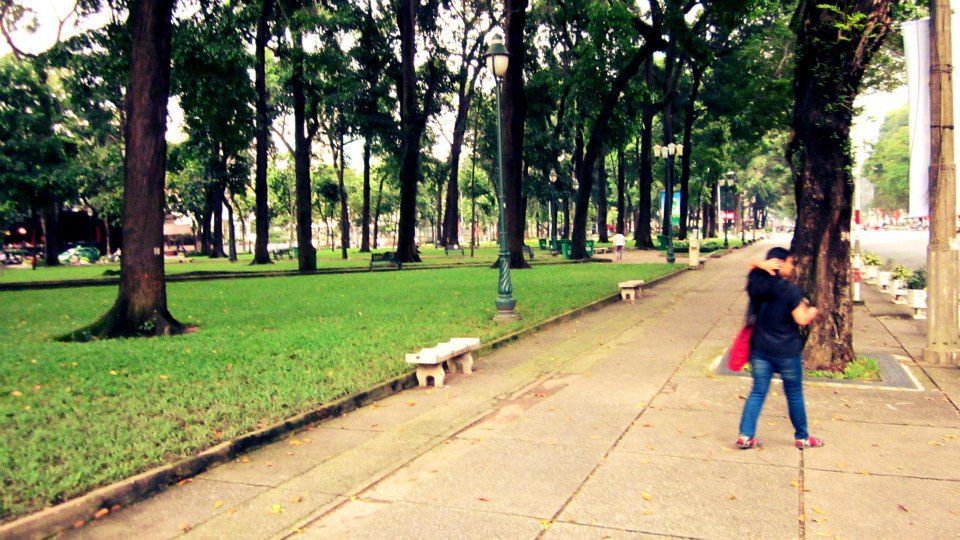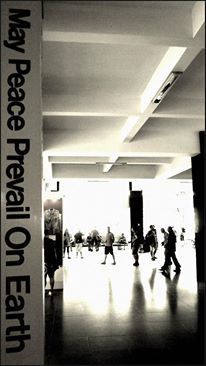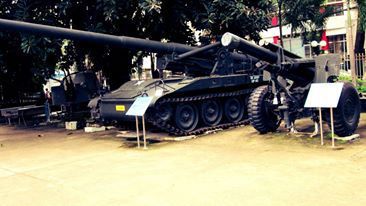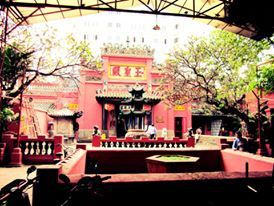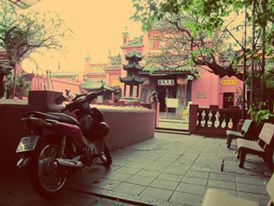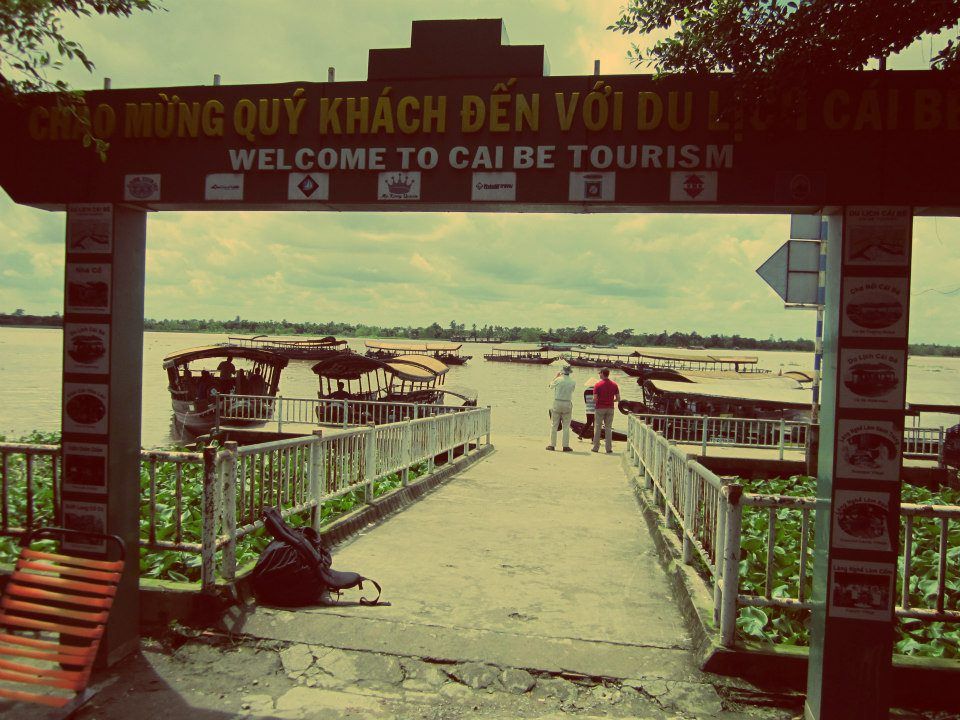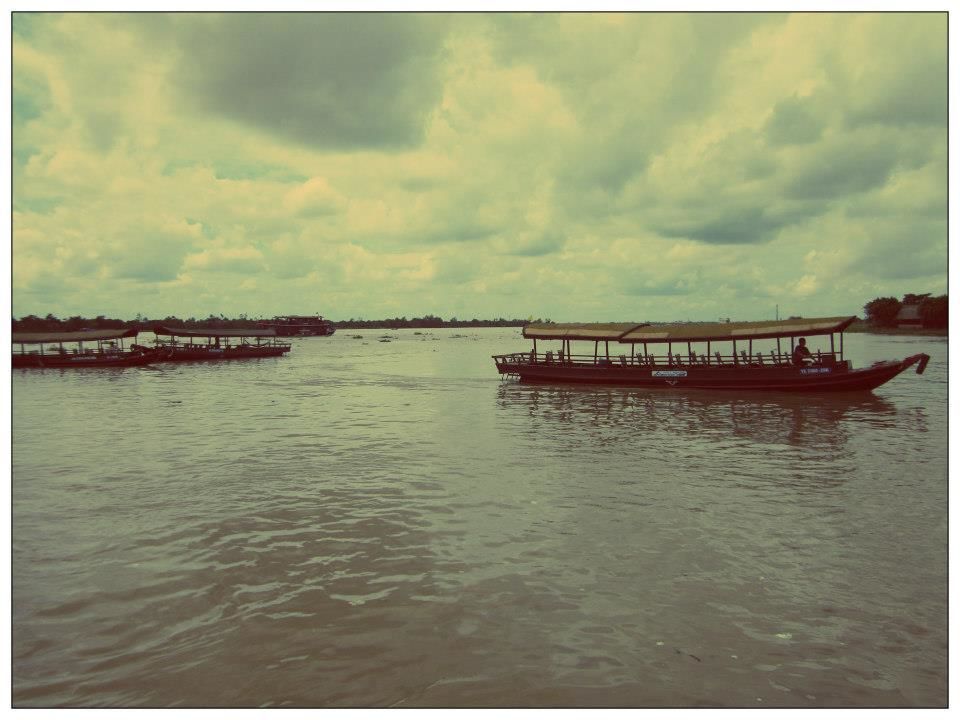 Ho Chi Minh City may not be the first choice for many travellers but the "Paris of the Orient" is something which needs to be experienced once. Started as a small fishing village inhabited primarily by the Khmer people, Ho Chi Minh city formerly known as Saigon, has grown into the largest city in Vietnam.
Full of people in conical hats, hundreds of motorcycles in the streets, the Mekong delta, snake wine, Saigon is not the place to "slow it down". The city is crazy and energetic, full of wonderful cafes, smiles from the locals, vibrant nightlife and simply inimitable street food. The sight of hundreds of motorcycles across 3 lanes in front of you will leave you a bit spell-bound.
Anyone who sets foot into Ho Chi Minh will certainly agree that the city is hugely populated, even for someone coming from India. I suggest staying in District 1 which is the backpackers' area in Saigon. You can book places to stay here or here . One can find a lot of places to stay easily in this area for any budget. For 1000 Rs you can get a good place to crash. (1 Rs=400 Vietnamese Dong). Here is one video of one of the District 1 streets:
A hugely popular tourist activity and attraction is to visit the many markets of Saigon, and this should definitely be on the itinerary. Exploring the famous Ben Thanh Market for local eats and produce is surely something that needs to be on your list.Ben Thanh Market is always bustling and you can find local coffee beans for sale right next to a stall selling cheap jade and other semi-precious stones. You can find vendors selling items ranging from cheap clothing that reads iPho & souvenirs to fresh flowers and local snacks.
Here is a walk around the market:
THINGS TO DO IN HO CHI MINH CITY:
Start your day by visiting The Reunification Palace which contains a wonderful mixture of art and history. This was the headquarters of the South Vietnamese government during the war, where the North stormed through the gates to receive the resignation from the South and in essence win the war.
Within walking distance are the Central Post Office and the mini Notre Dame Cathedral which gives you a sense of the city's unique history.The Cathedral was built in the neoclassical architectural style and designed and constructed by the company of the famous architect Gustave Eiffel. The park near Notre Dame is just the place to experience Vietnam's social life.
The War Remnants Museum is a necessary visit while in Ho Chi Minh City. The museum has many tanks, fighters planes and is a remembrance of tragic history through the pictures, stories, and details of such a devastating event (some images might be disturbing here). Later in the day Chinatown is a hive of activity, full of temples, restaurants, jade ornaments and medicine shops.
Emperor Jade is one of the most impressive pagodas in Vietnam. The place is full of intricate carvings and depictions of deities including the Emperor Jade himself. The most popularly touted tourist attraction are the Cu Chi Tunnels which makes for a good day trip from Saigon.
Exploring the Cu Chi Tunnels will take you back in time to when this underground transport and network system was used by the local resistance forces in the Vietnam War. One has to crawl through the narrow and dark tunnels and can actually fire a machine gun in there!
Mekong Delta is another day trip from Saigon but one can spend more than a day in the area. I had booked a floating market tour here. The short trip essentially takes you to the Cai Rang floating market, a tour of the coconut candy factory and incredible lunch at a local restaurant.
MONEY SAVING TIPS:
Taxi are expensive. Better to skip them and walk or take the local bus. Renting a bike is also an option to navigate the chaos of the city
Street food in Ho Chi Minh City is inexpensive and delicious
Either aim to drink during the Happy Hours or buy your drink and hang around along the street side enjoying your drink. You can get a beer down from as low as 10000 Dong (50 Cent) during happy hour
Scams are in abundance. Be ready to negotiate, not fall for any traps, be smart and ready to walk away
It's easy to rent motorbikes and this gives a chance to see the countryside and go off the beaten track
Ho Chi Minh City is high on energy and is always bustling. It is full of chaos, culture and motorbikes. At one moment you are in the incense filled temple and other moment you can be in midst of a crowded street. The city has a lot to offer just be ready to take in all you get here.
This trip was originally published on Chasing The Experience.
Frequent Searches Leading To This Page:-
vietnam tour package for couple, vietnam tour package for 5 days, vietnam tour packages for family, vietnam tour packages in india
Bánh Mì and Phở are the 2 of the most delicious Vietnamese food and are exported to many parts of the world today. In Ho Chi Minh city you can try these almost anywhere and everywhere. Try a street stall for the most flavour packed Phở. The beer is cheap and more fun when you have it sitting on the street on a plastic chair. Do try the local Saigon beer. Look around for some French-Vietnamese fusion eateries for a savoury meal given the French presence in Vietnam's history and do have some drip coffee. The Vietnamese coffee (both hot and cold) has definitely spoilt me.