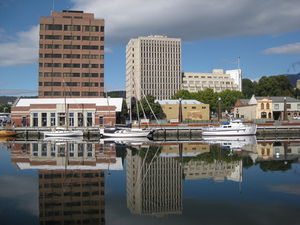 Places to stay near
Customs House Hotel
Newly renovated Macquarie House (3)
Location, Location, Location.
Rad Townhouse in Hobart City Centre
Central Hobart - Glebe Emporium
Central Hobart GlebeStudioApartment
Reviews of
Customs House Hotel
•
1
The best bet was the shuttle at $25.00 per person with a return. It was sitting outside the door, there were only 8 others and Hobart is supposed to be small, so did not take too long for us to be dropped off at Customs House Hotel. Coincidentally, it is also a pub hotel, which we did not have a clue about. We had to check in at the pub, reception was closed by our arrival at 7:30 pm. The bar staff was pleasant and quickly got us settled.
Attractions near
Customs House Hotel