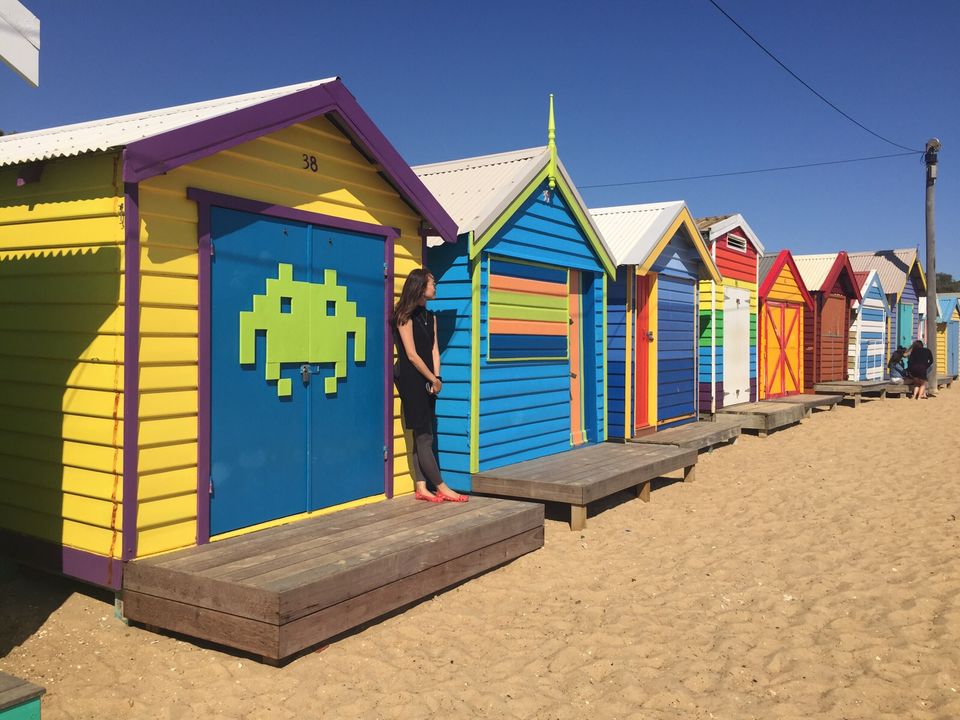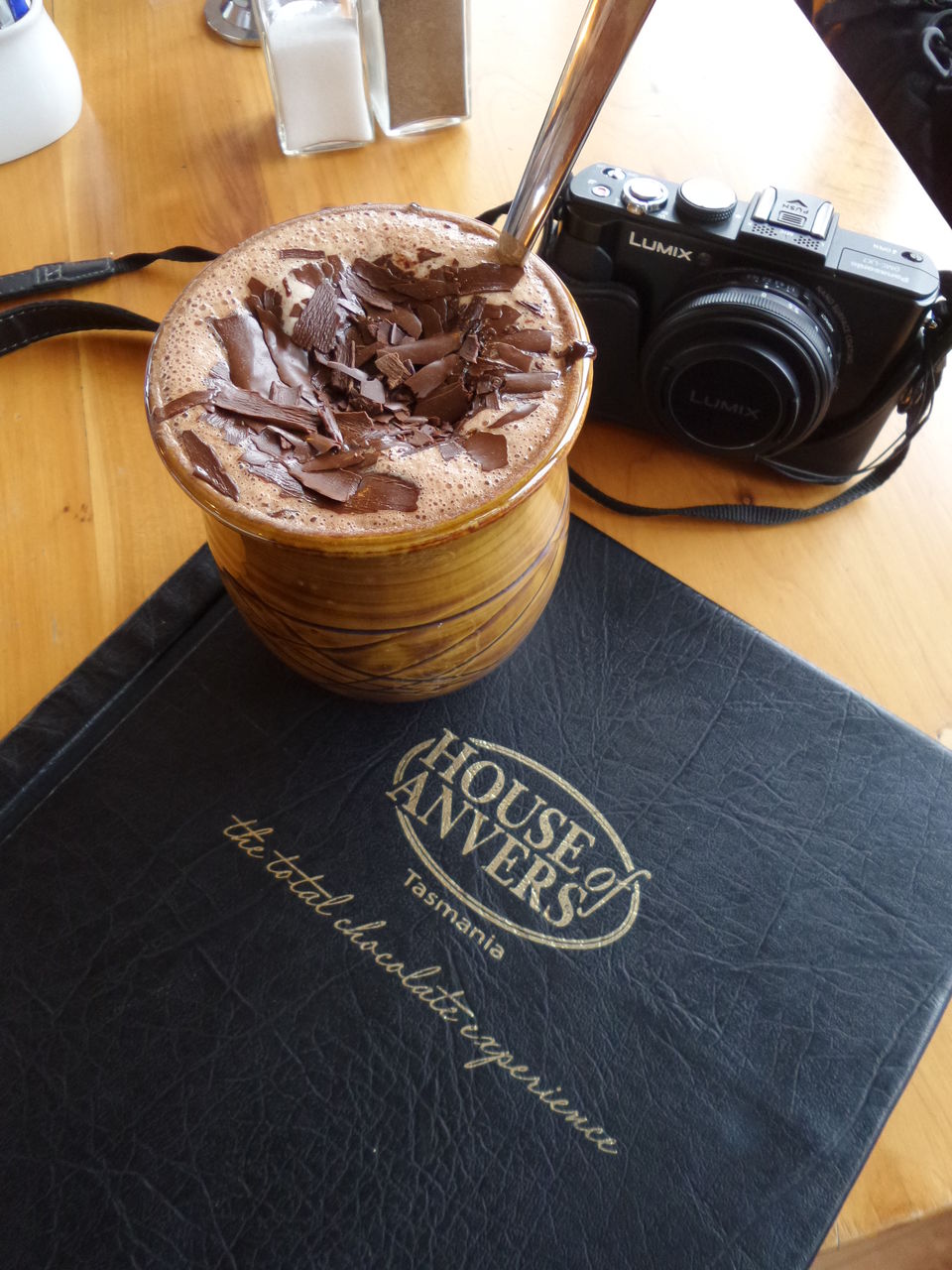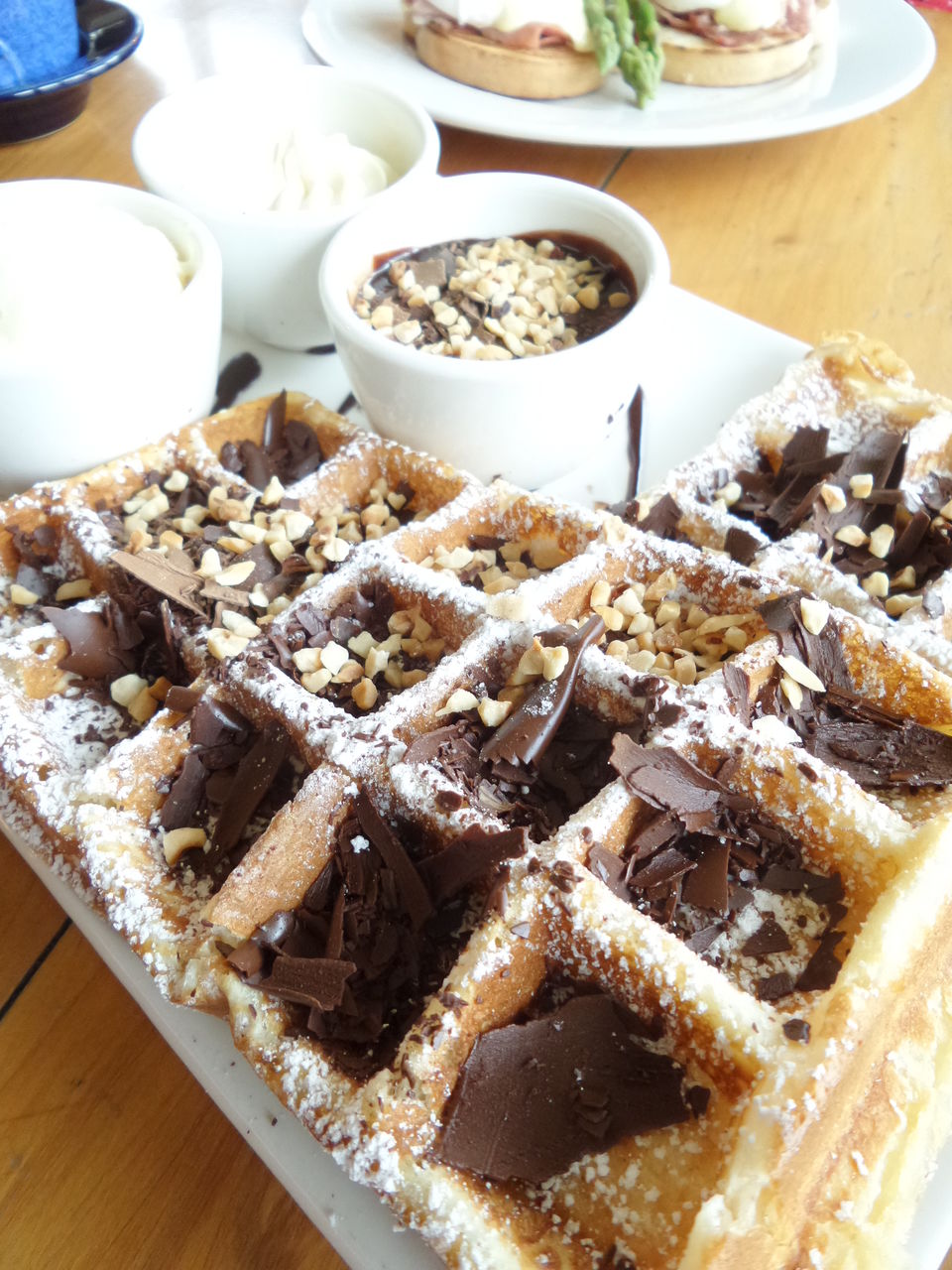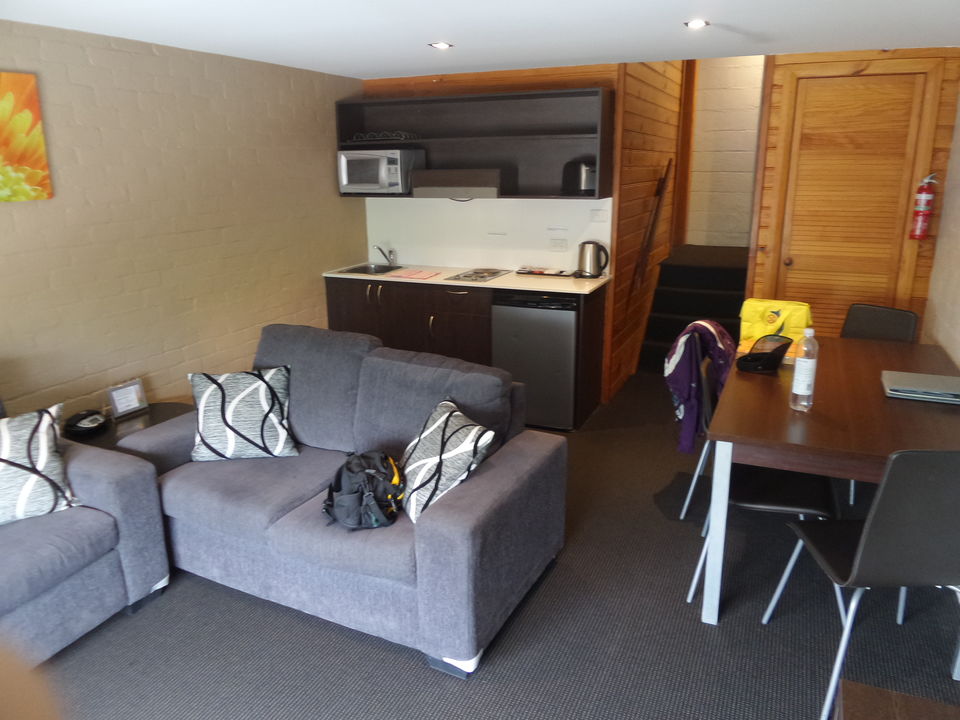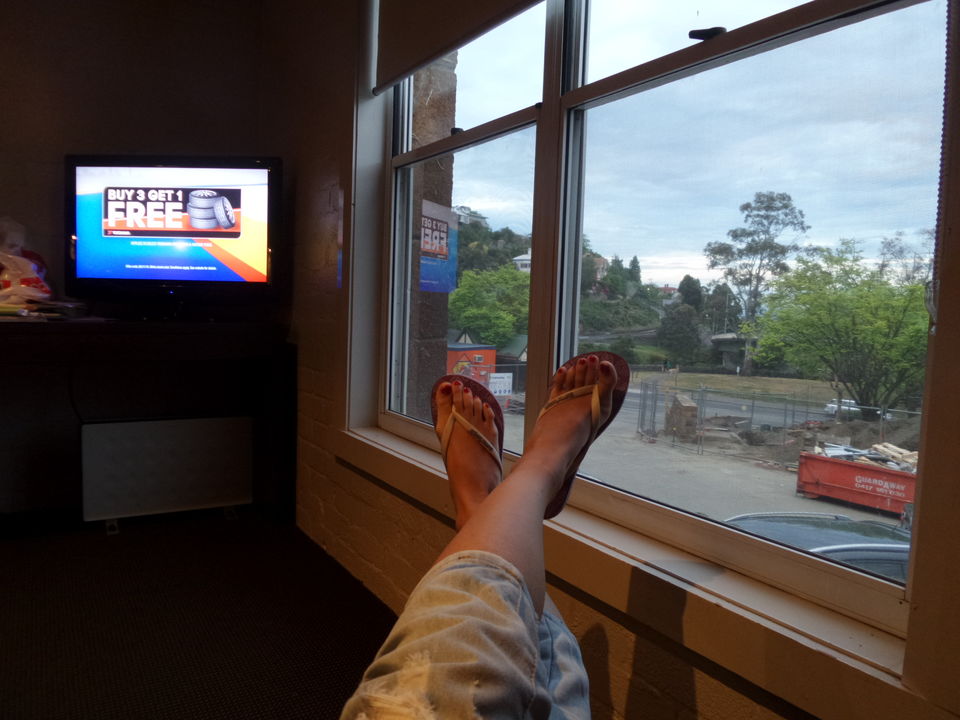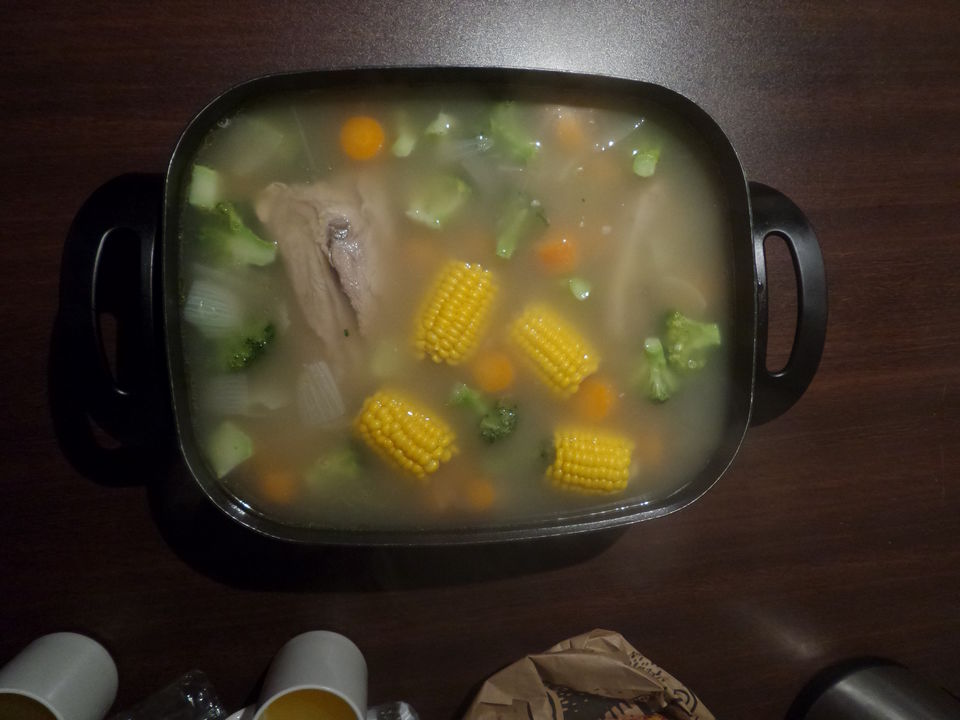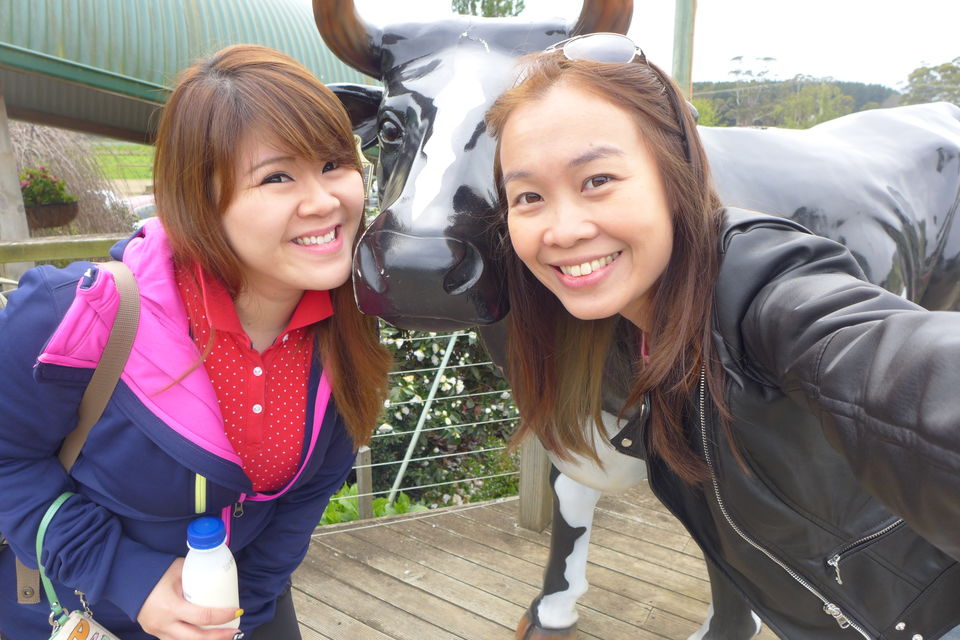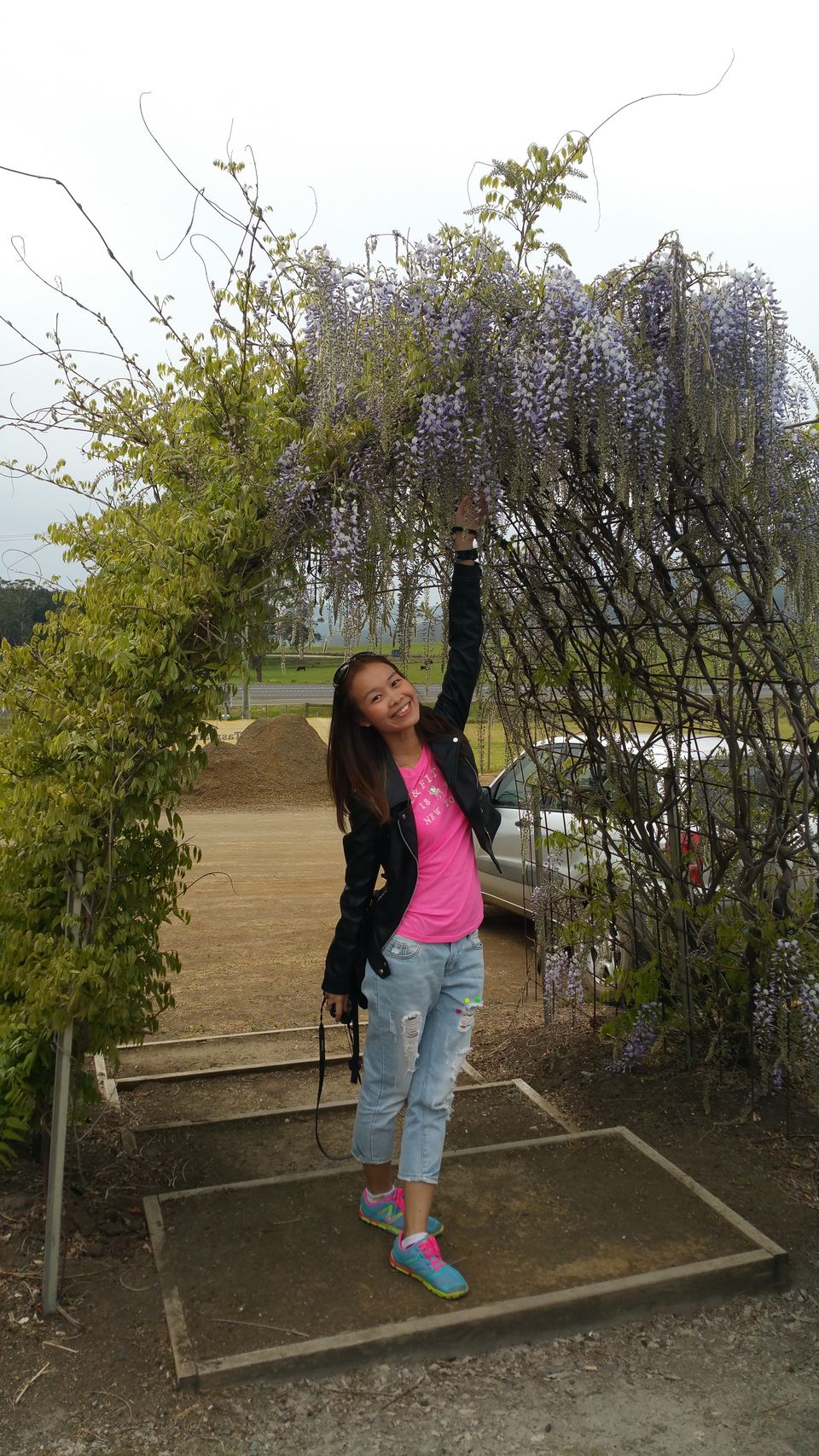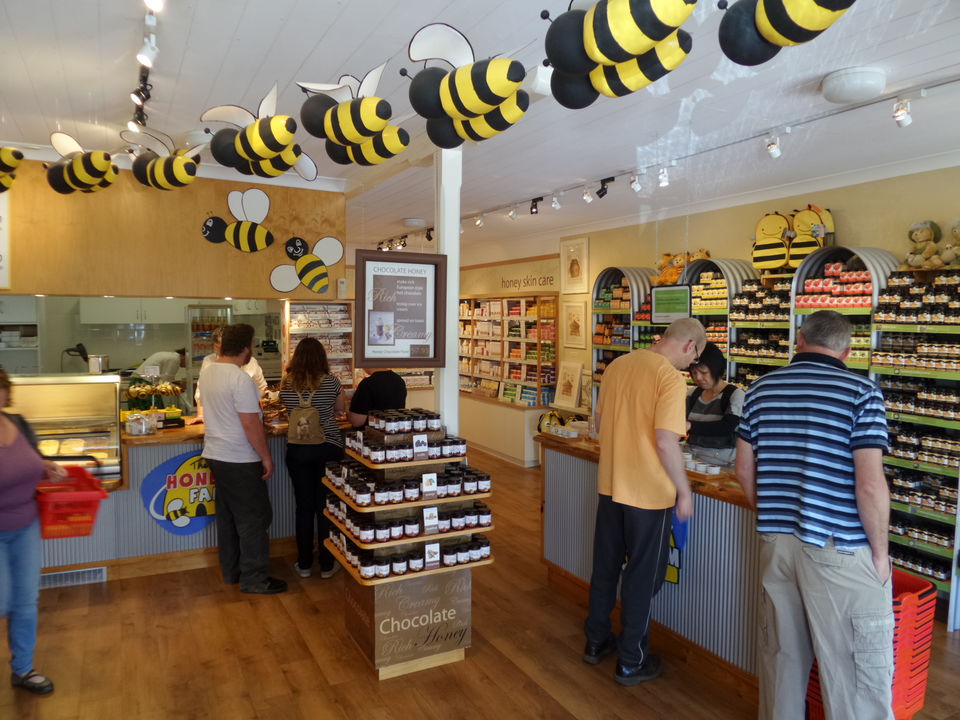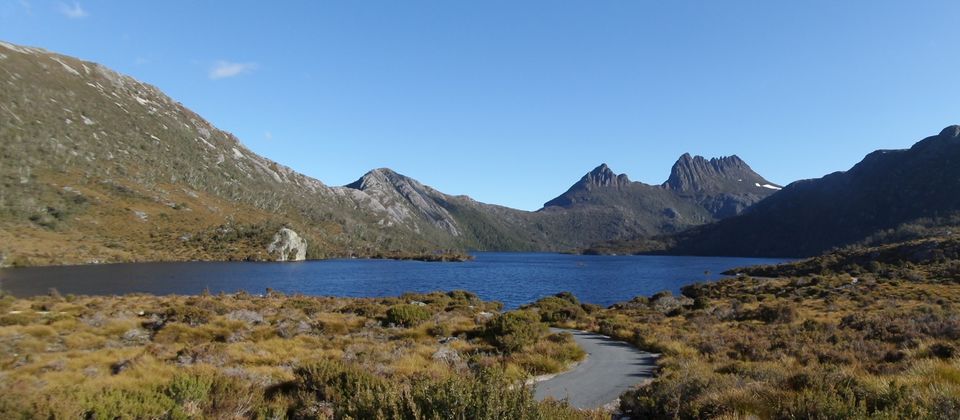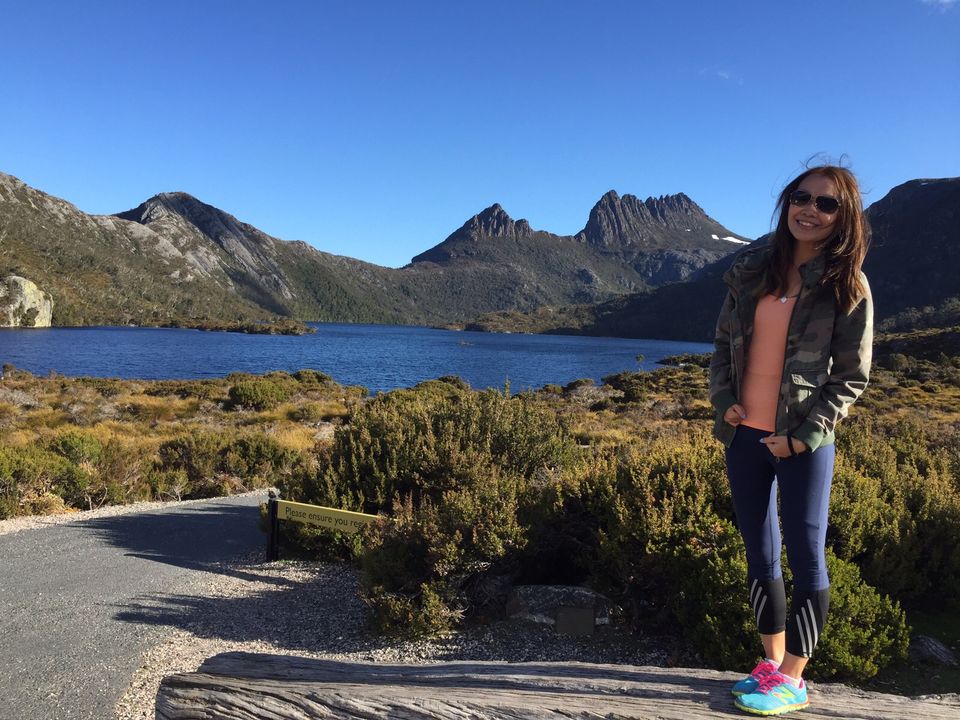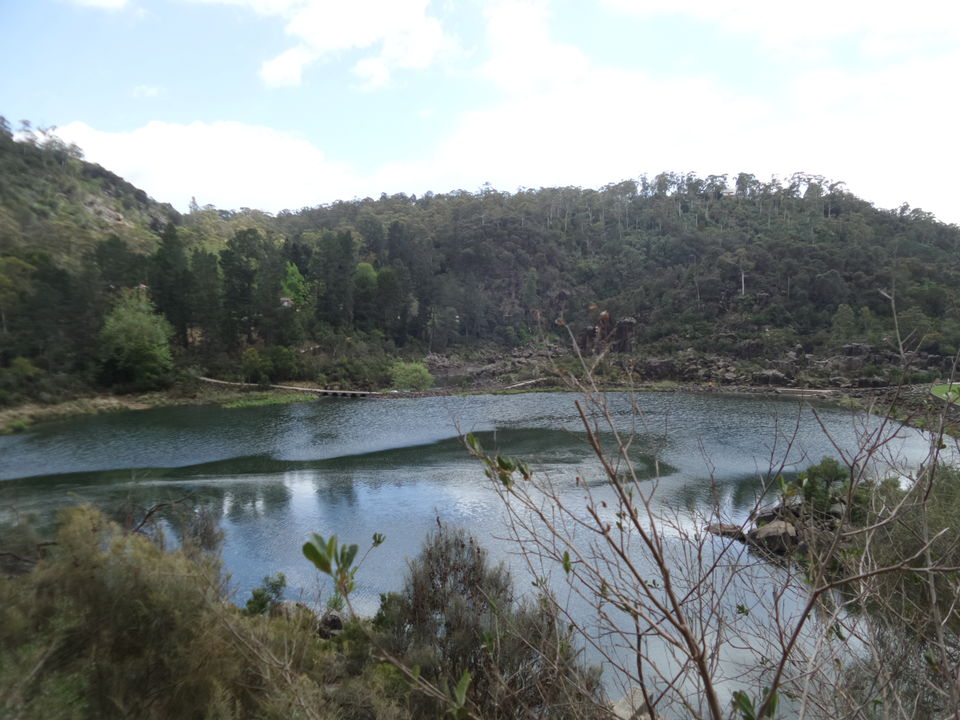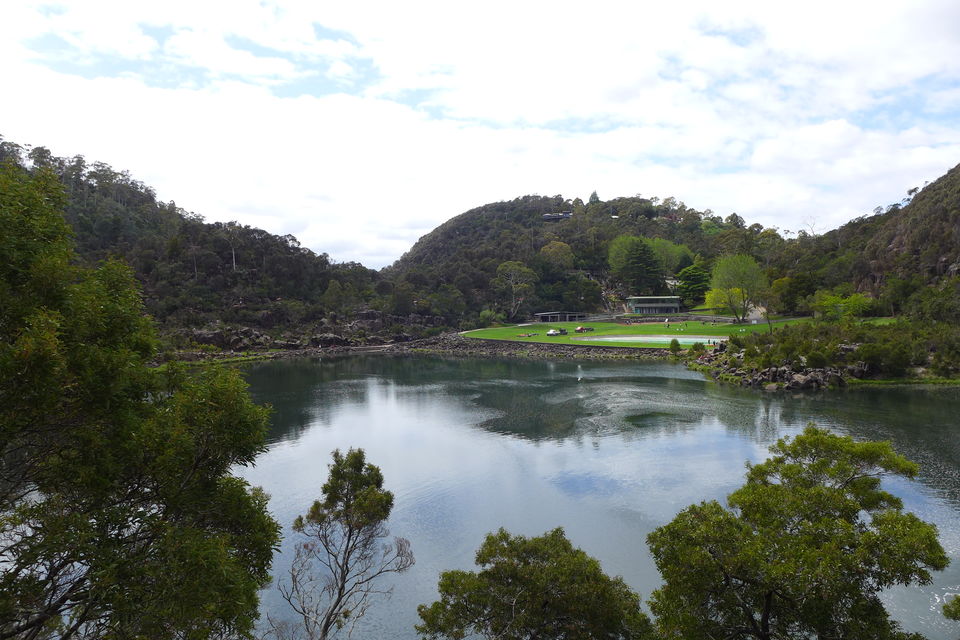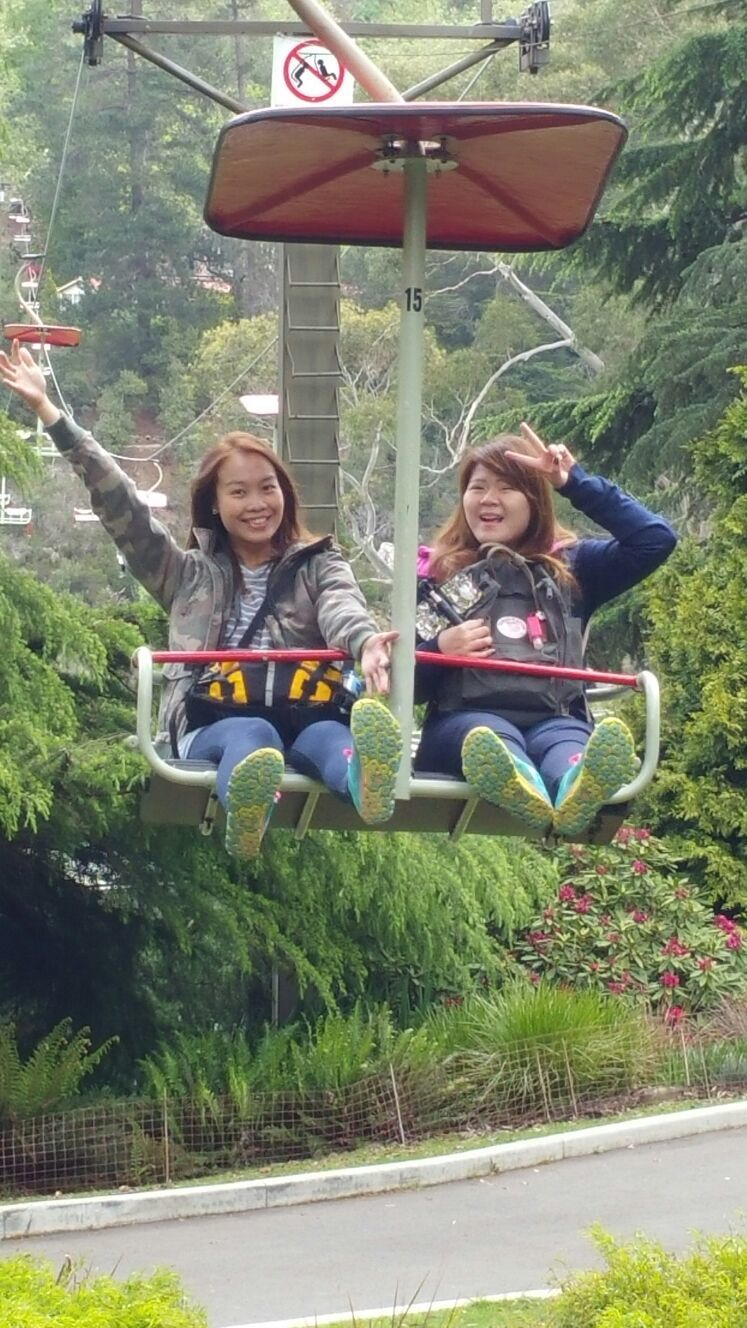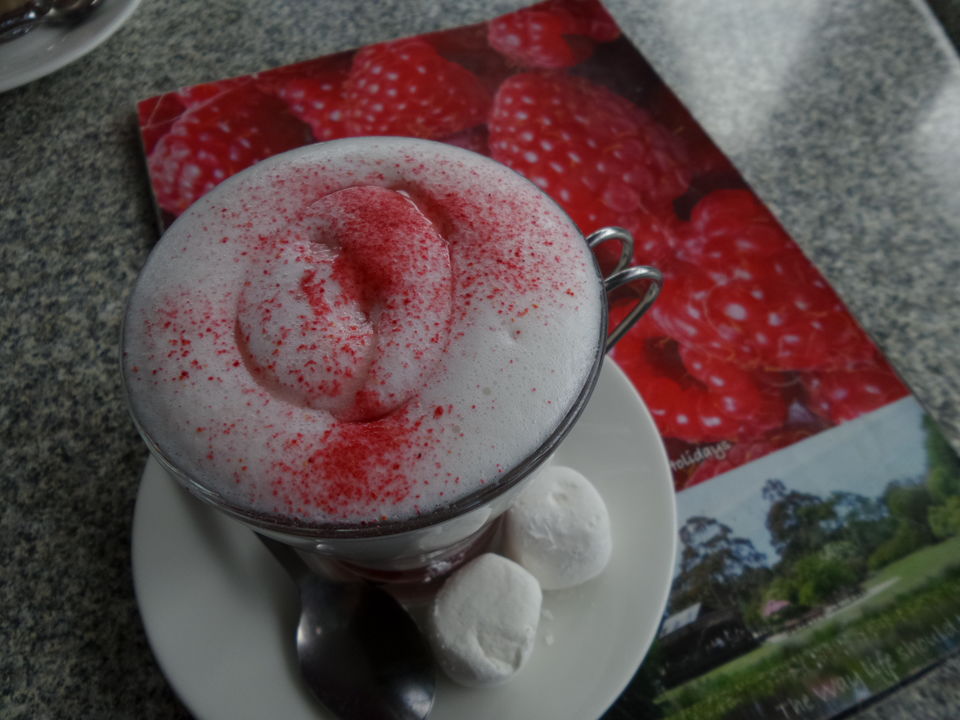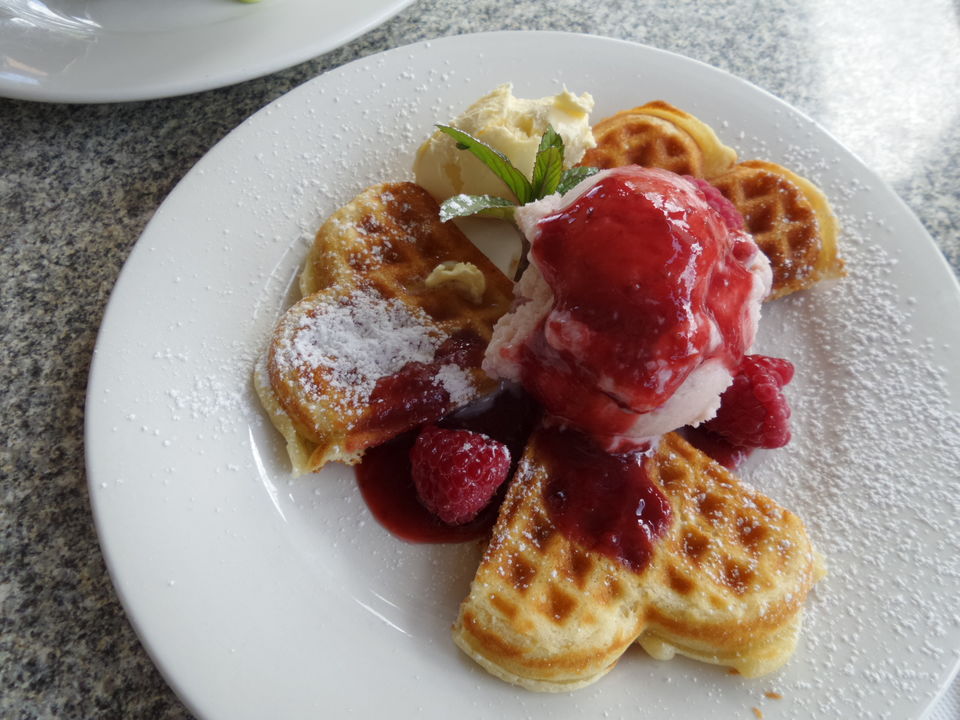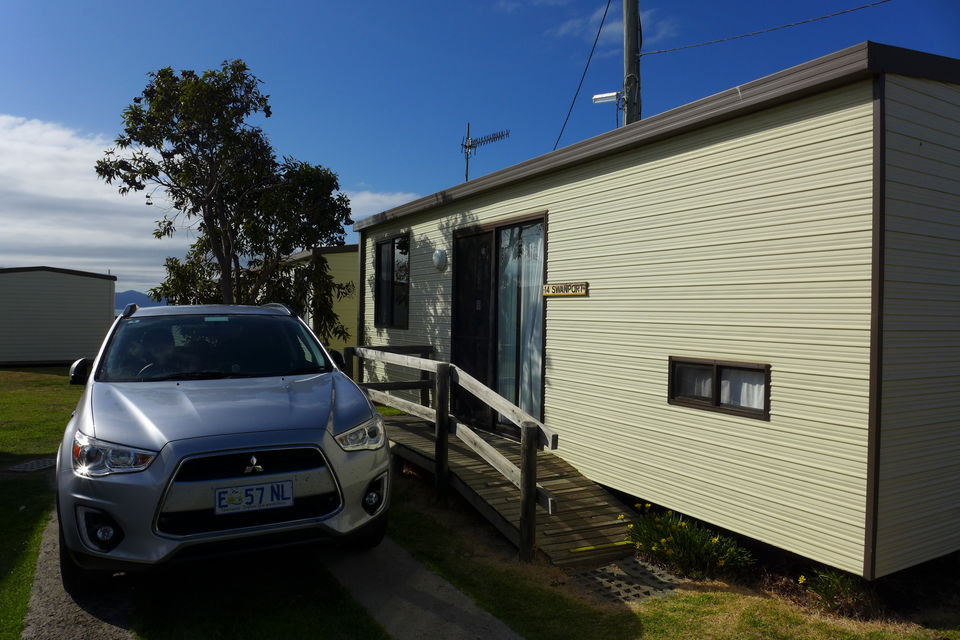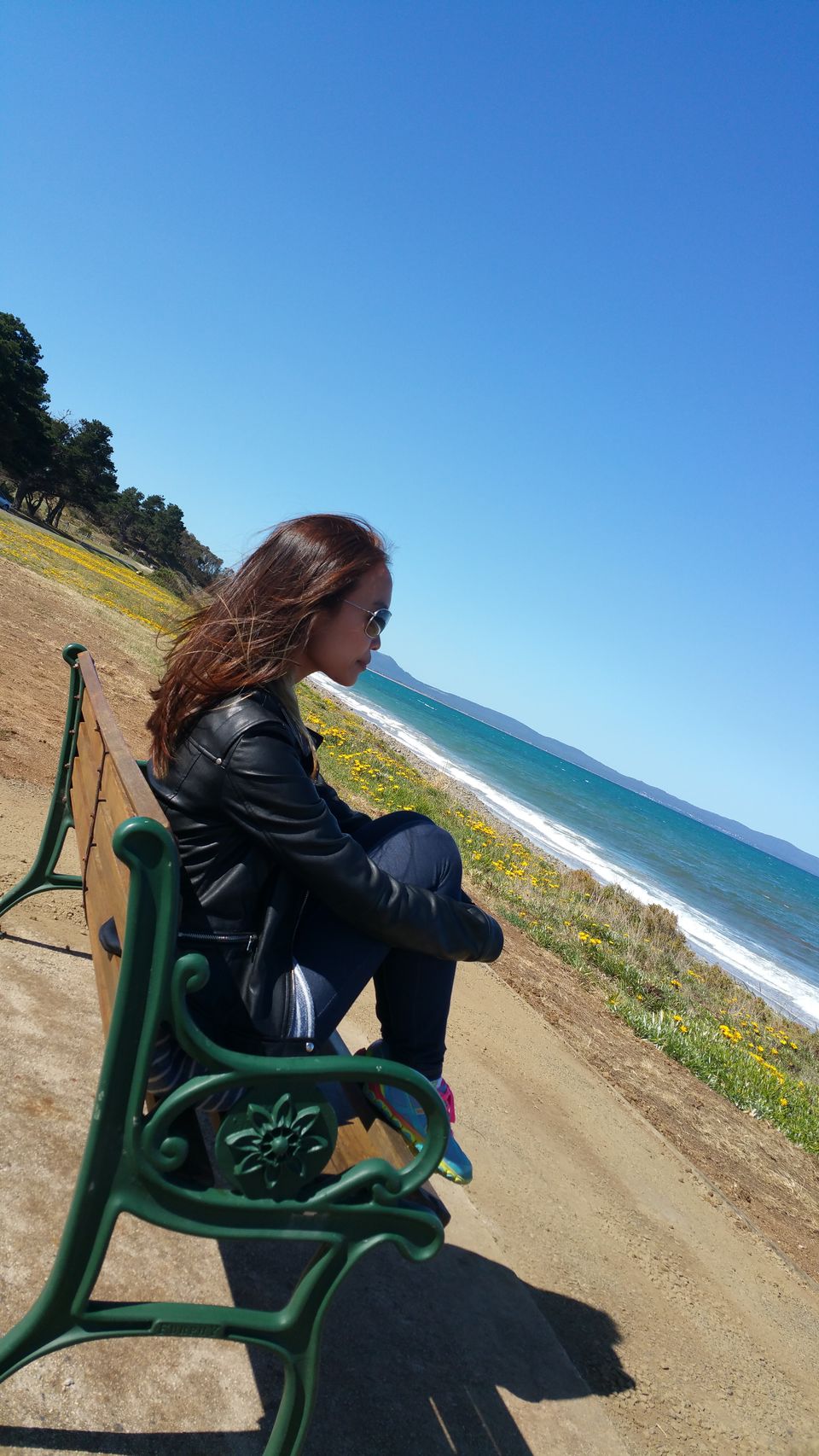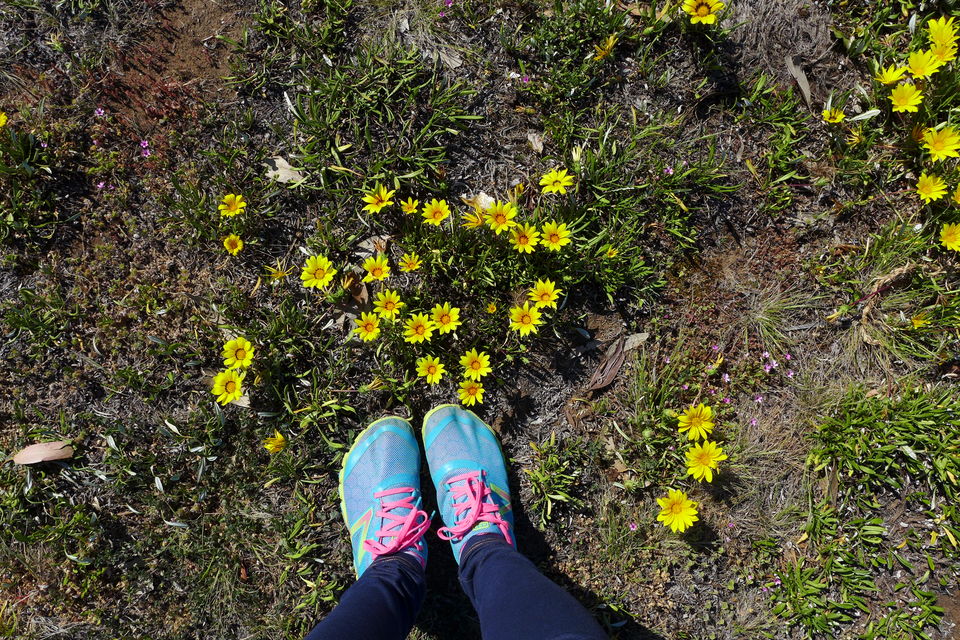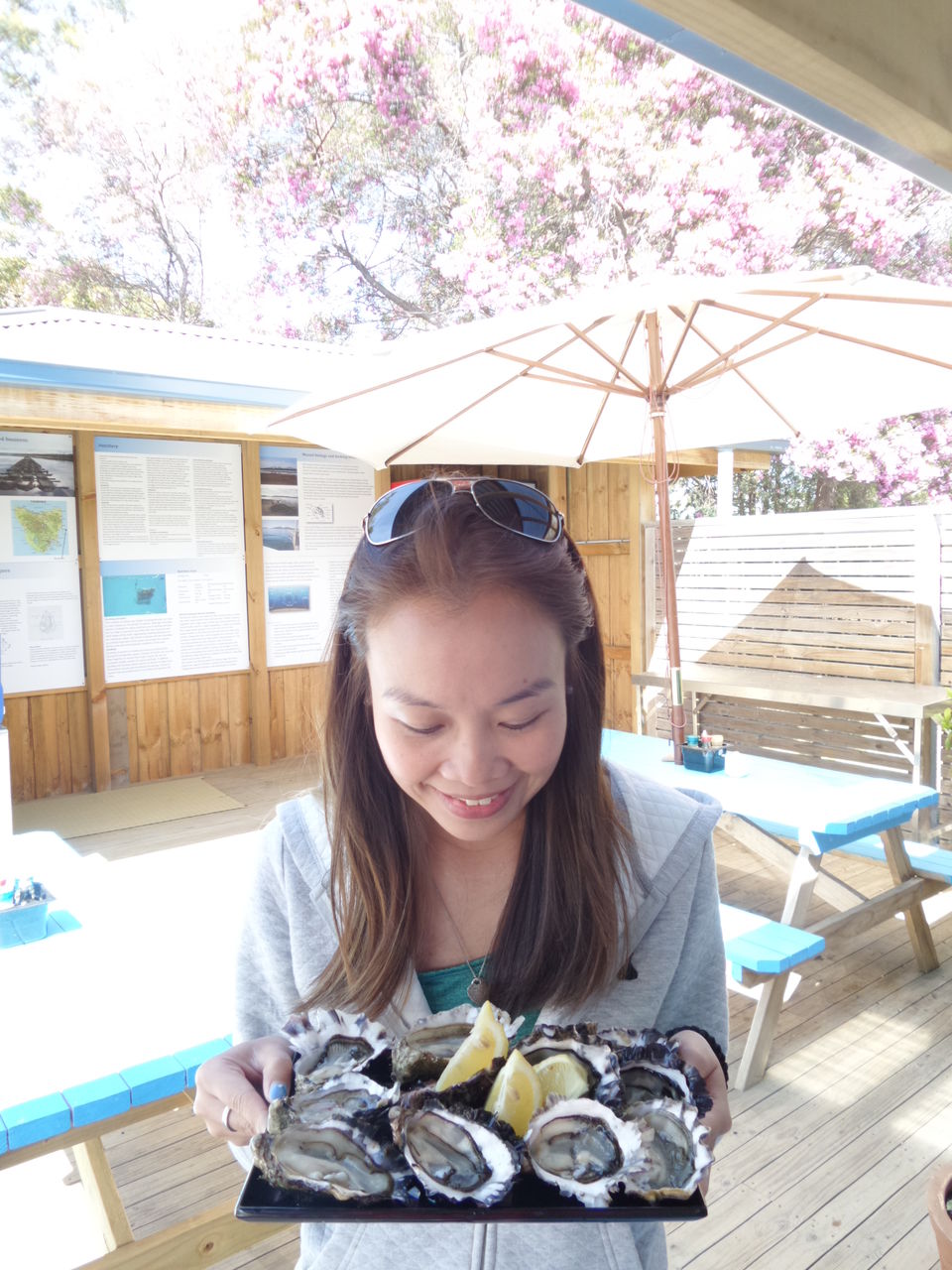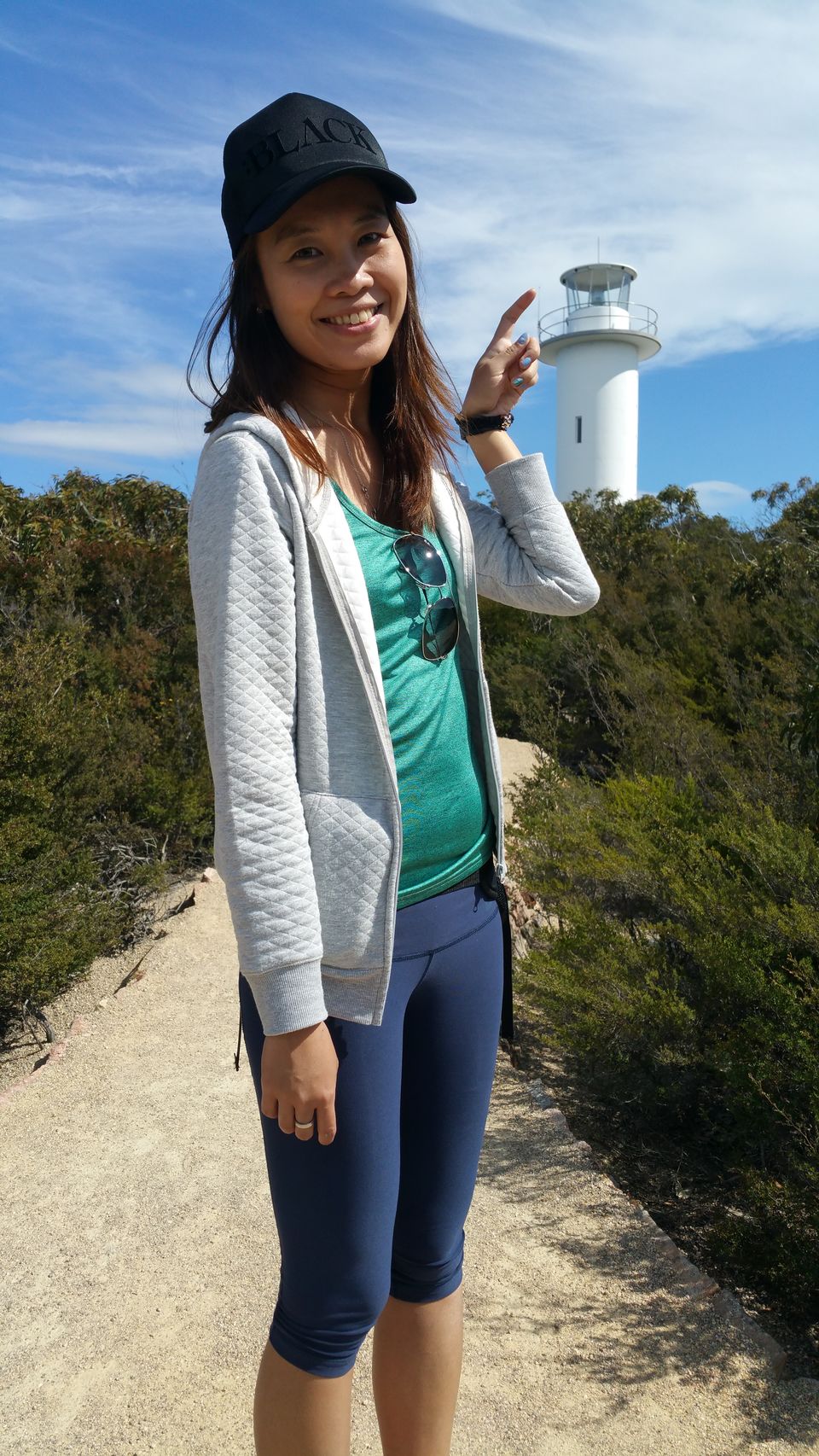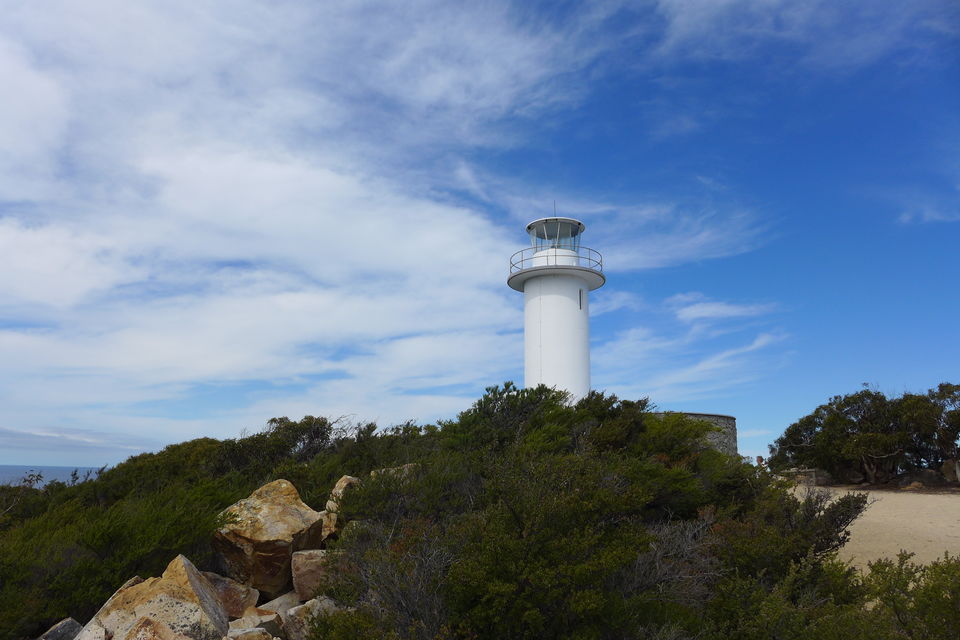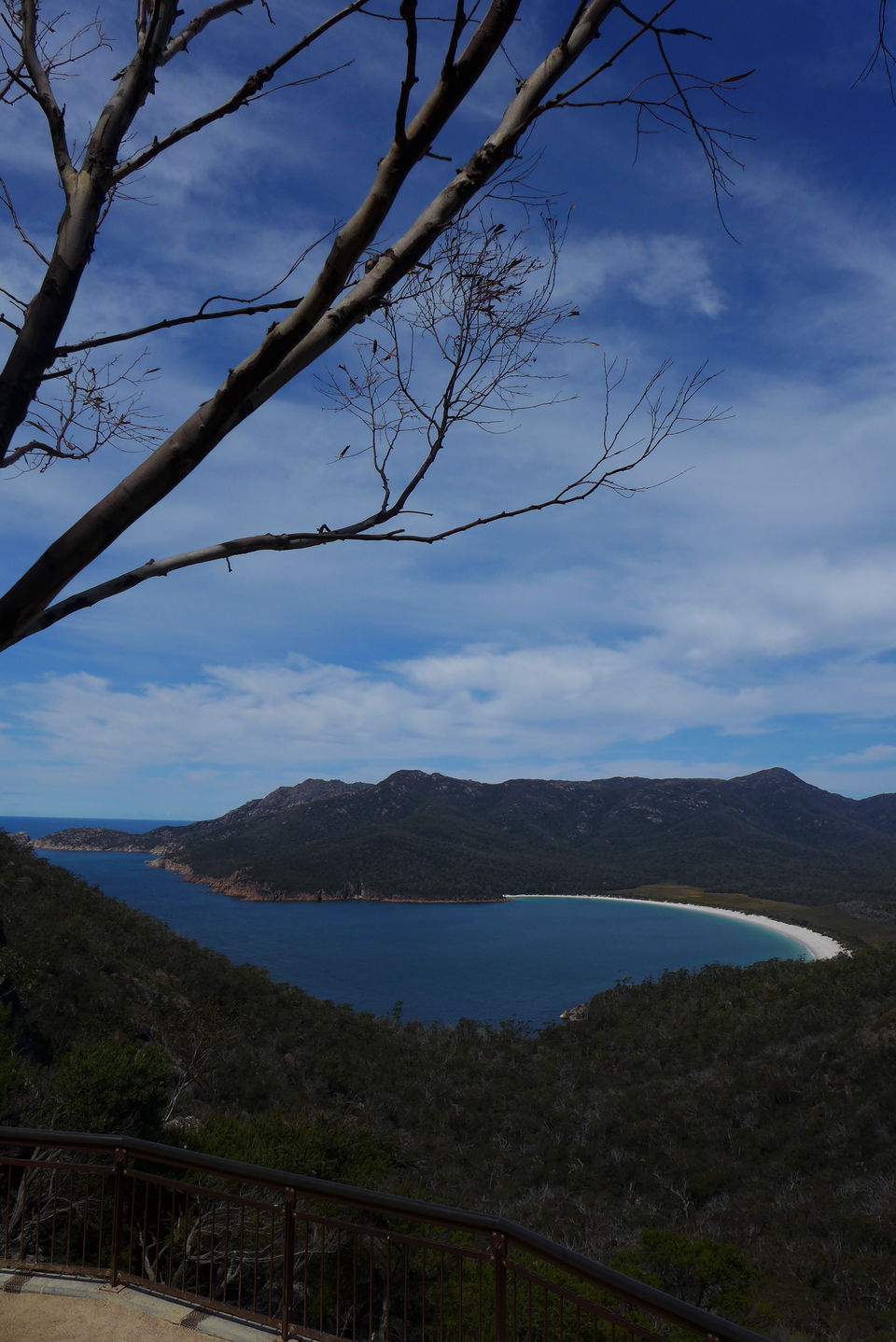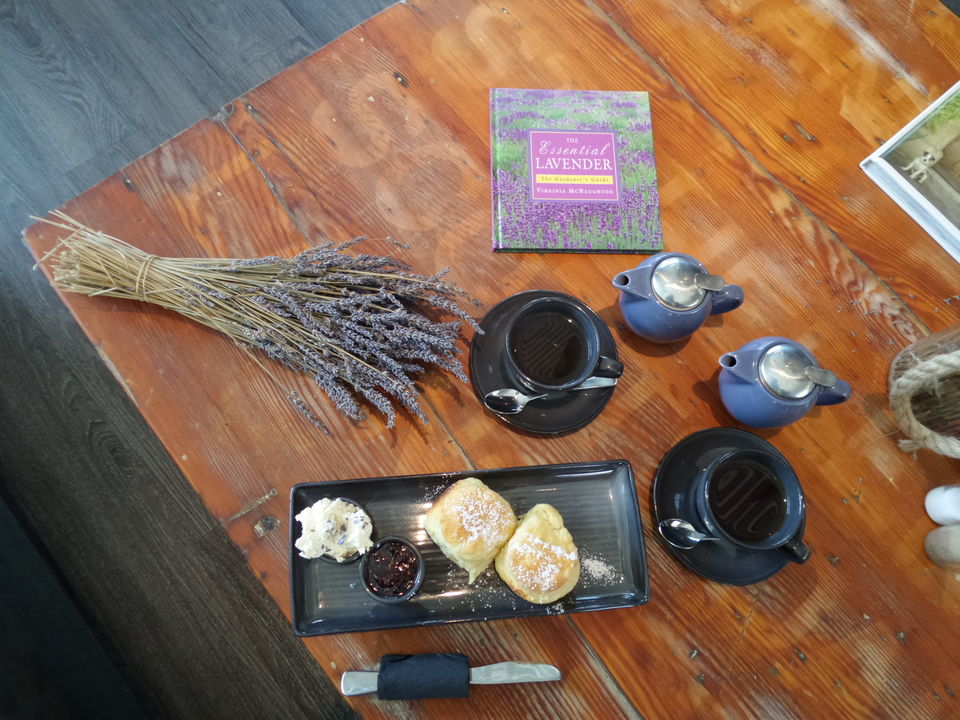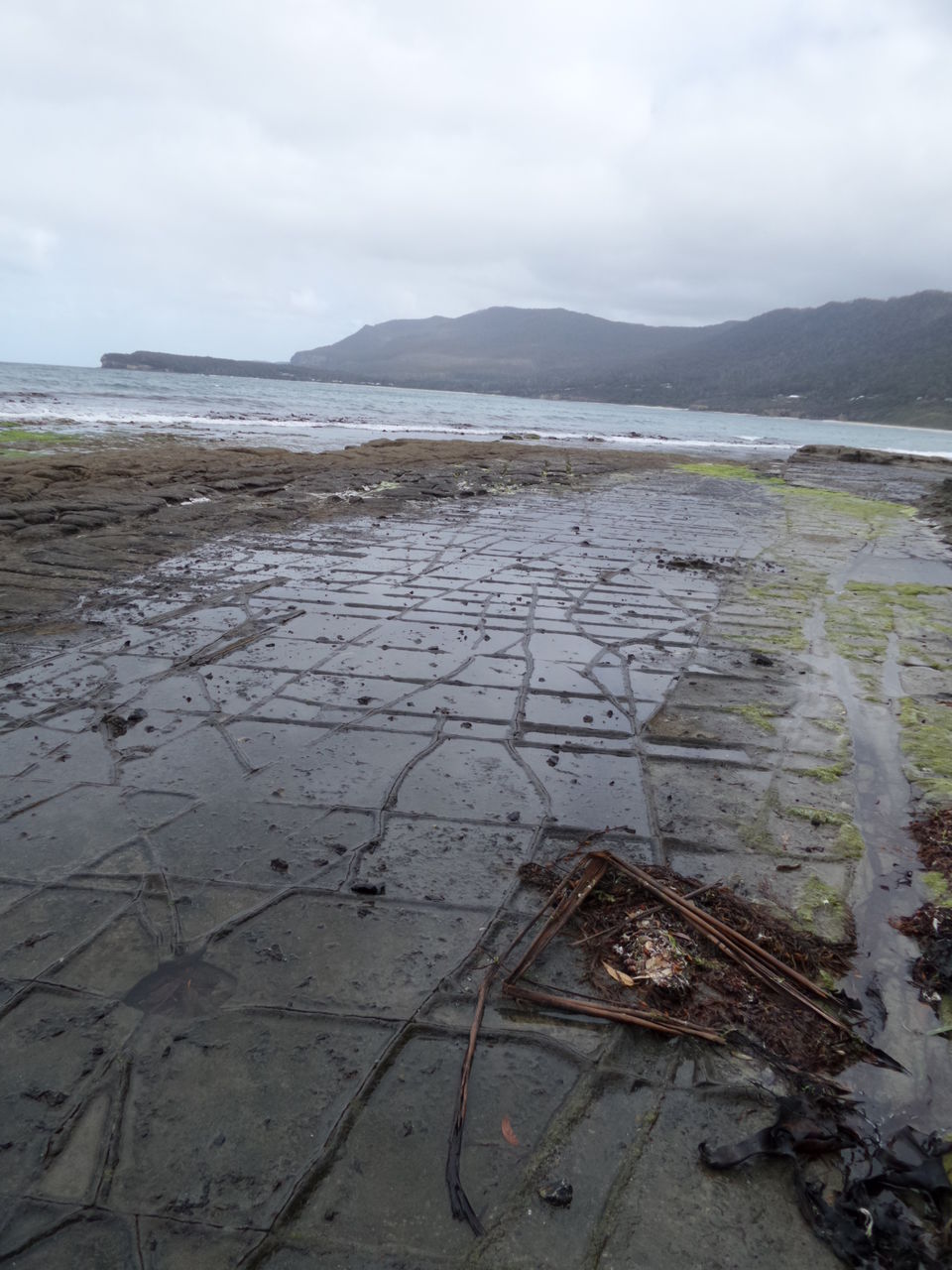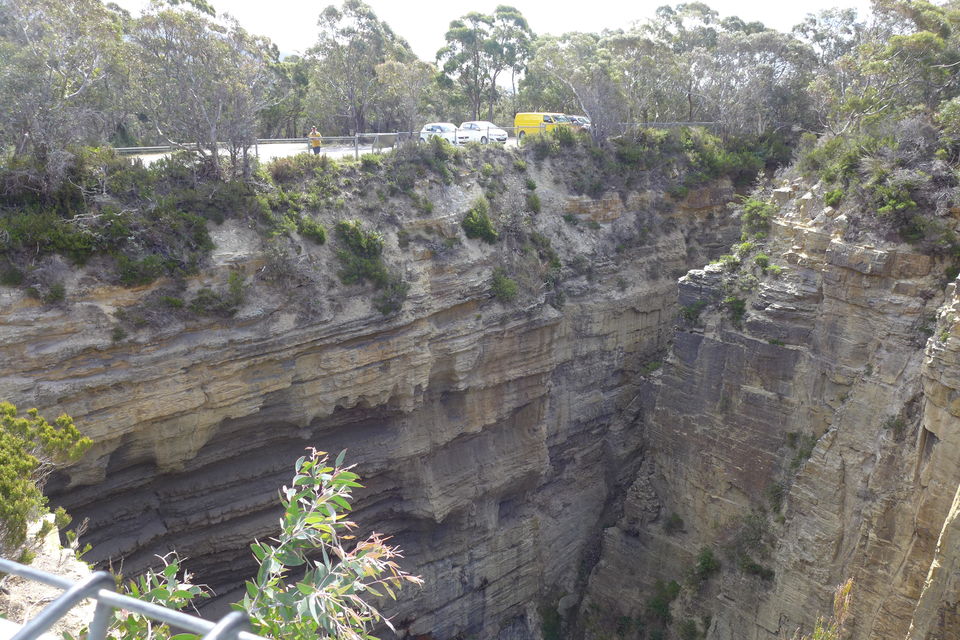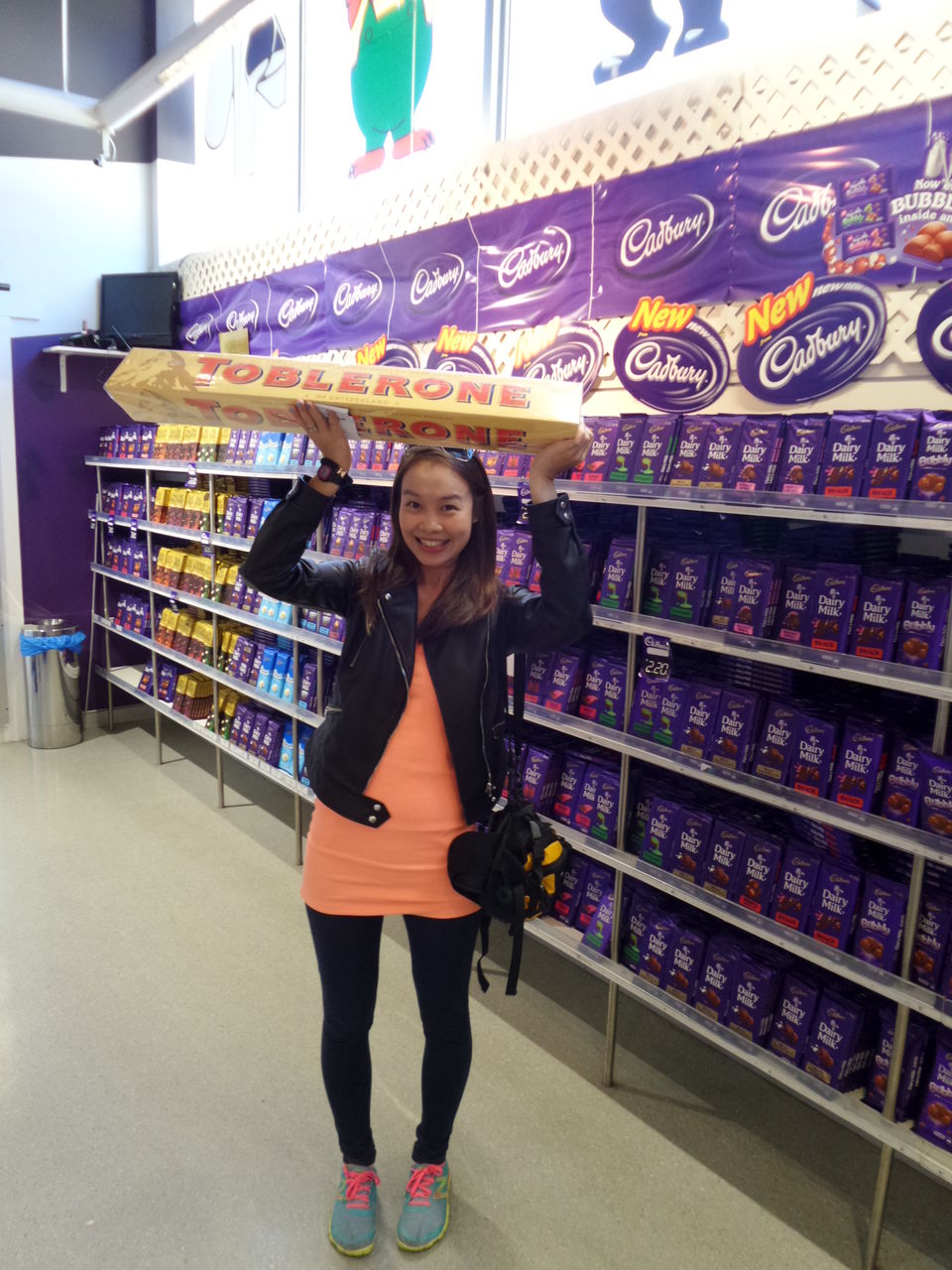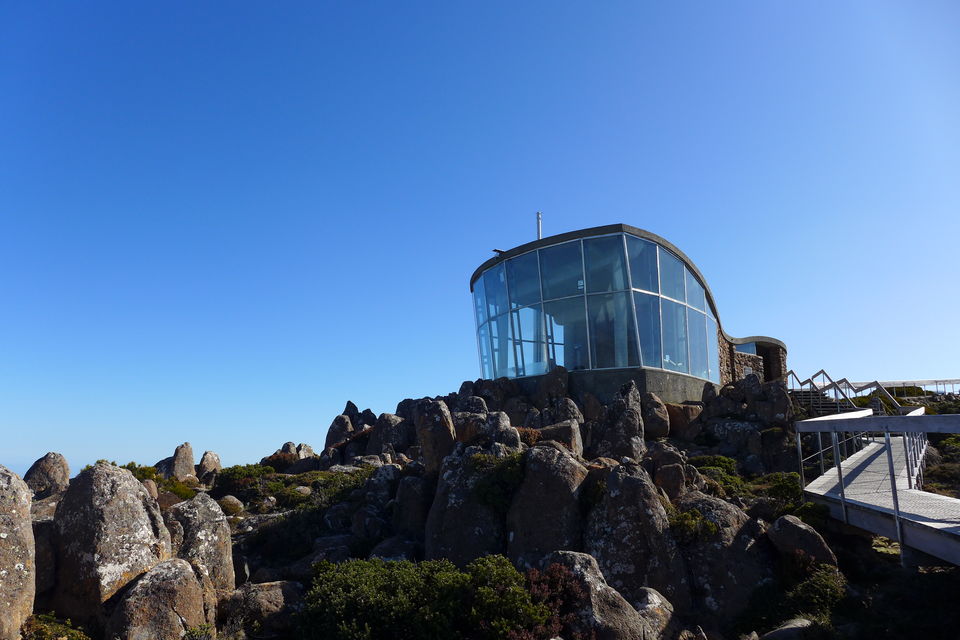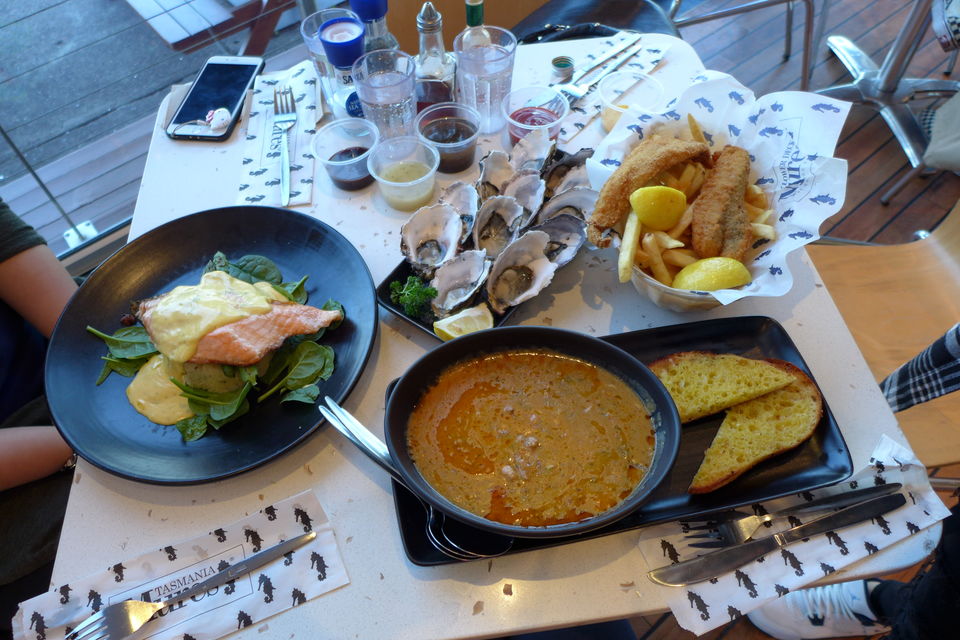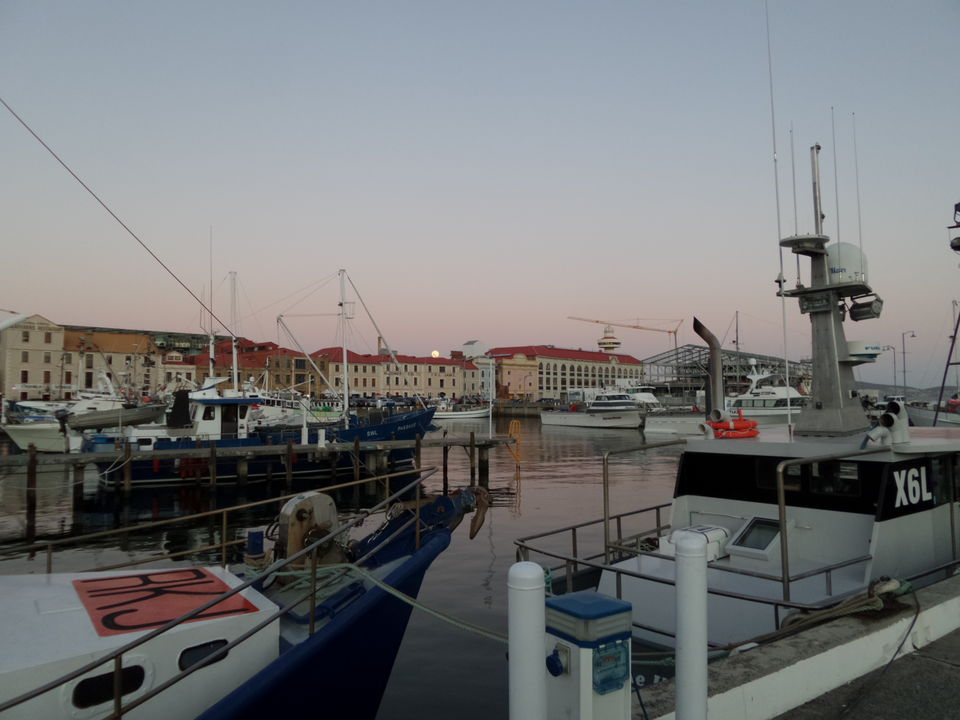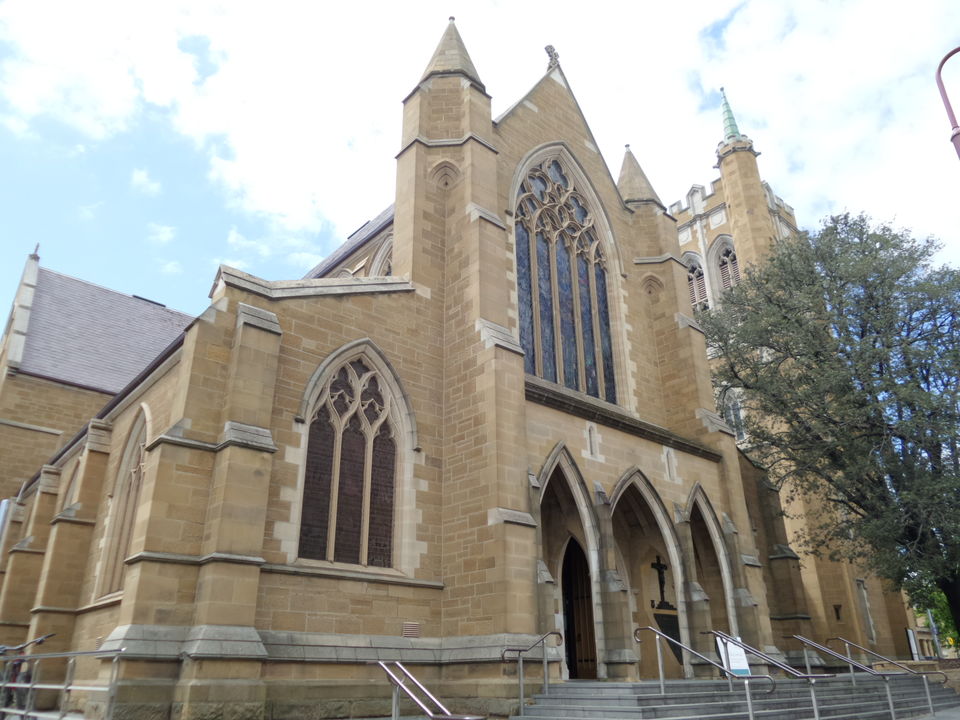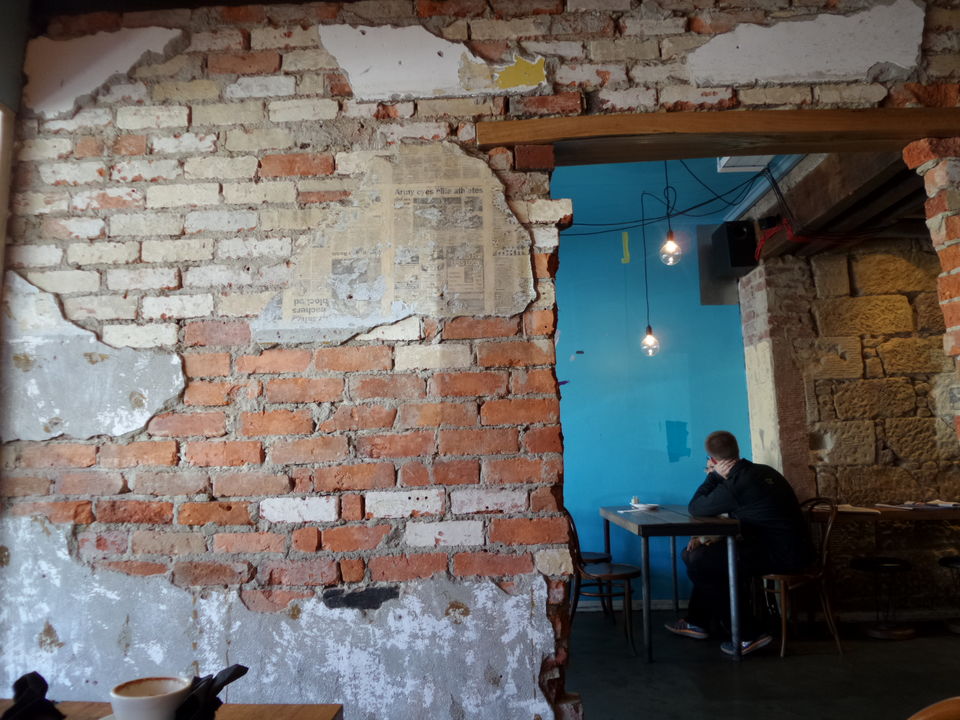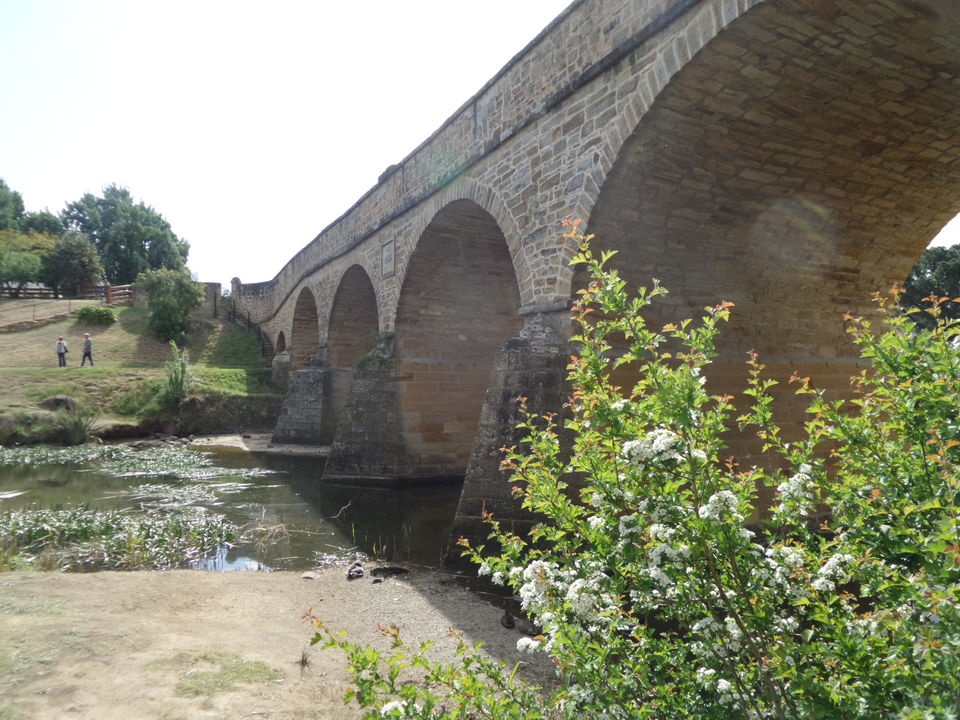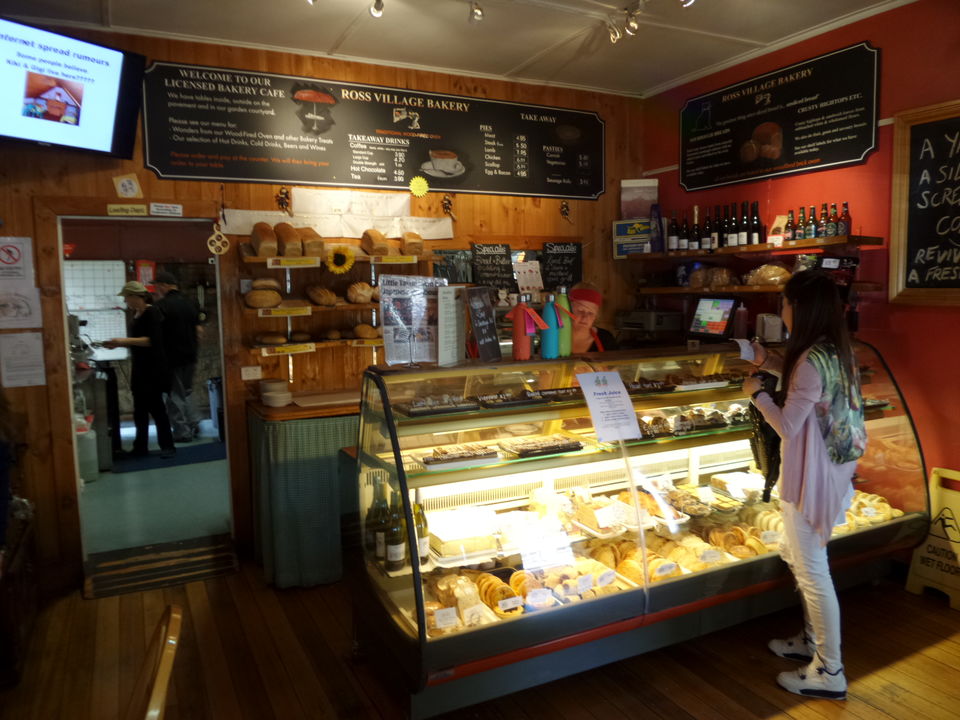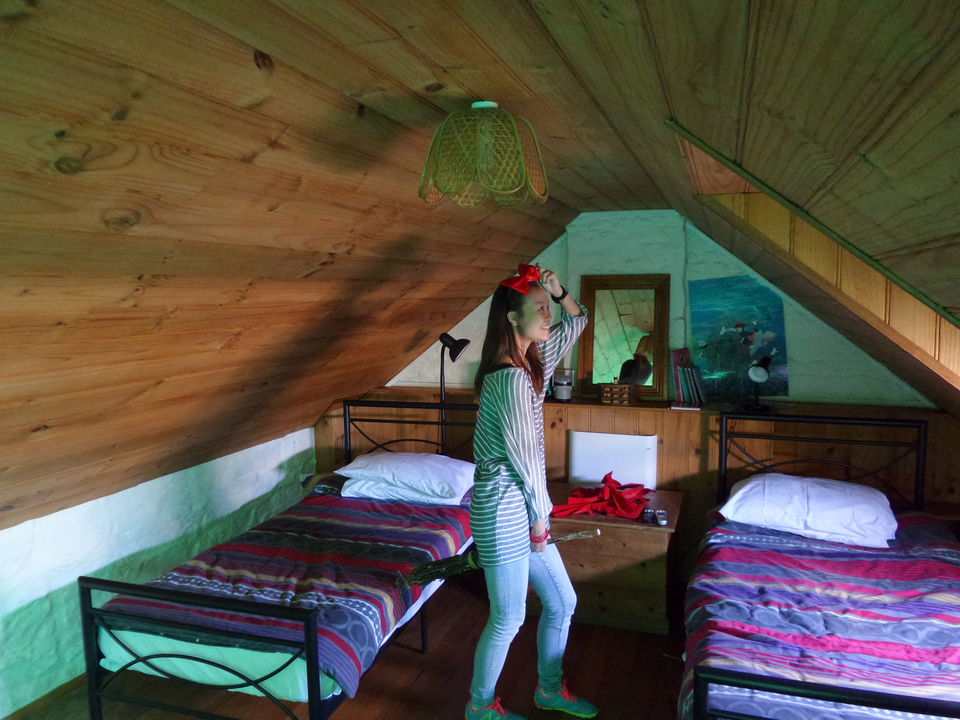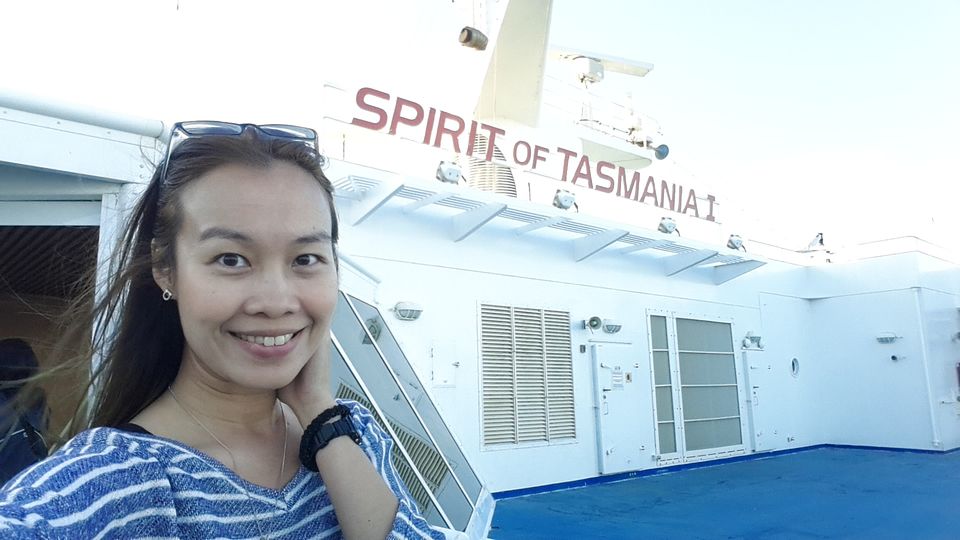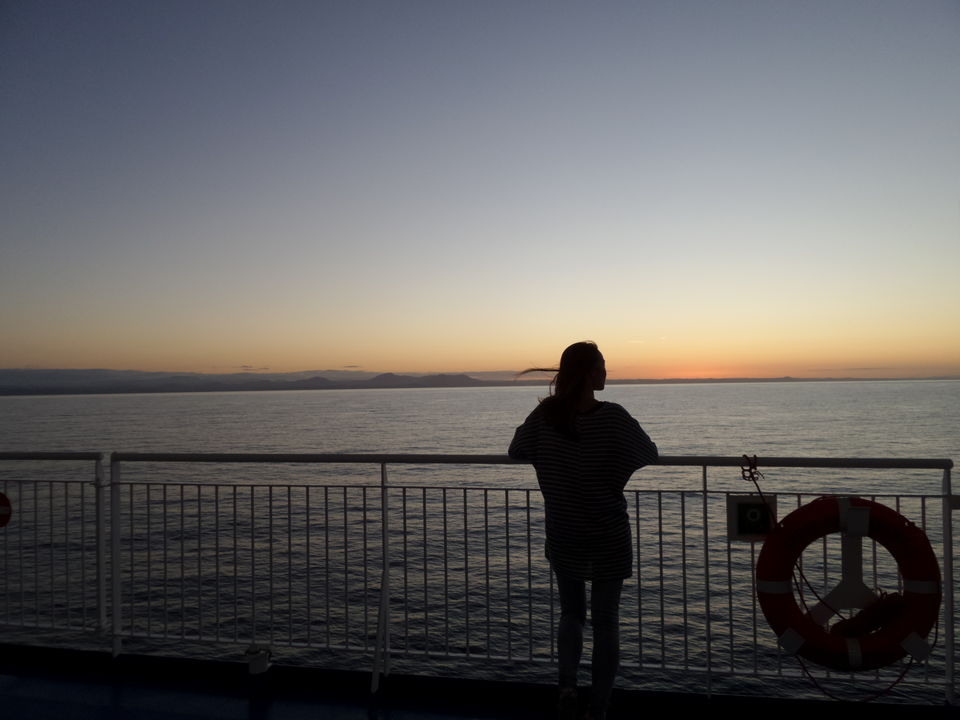 A last min planning with 2 accompanies make this trip awesome!
Tasmania has always been a place i want to go eversince i've been to down under ~
Because I'm wondering what does Tassie has to offer ~Spring in Tasmania, a season of transition with the sea breezecoming into the coast, its cooling!Decided to go ahead with the ferry overnight from Melas i want a slow pace trip
rather than one which rush here and there!
I love Melbourne a lot hence decide to stay there for a night and explorethe vibrant,
colourful Brighton Beach!I'm a lover of Sun! Yet I'm dress wrongly for the beach!If i can, definitely will bring my bikini along =)
We decide to clockwise direction down to hobart!Hence, first stop - LAUNCESTON!As it was still early, we decide to pop by House of Anvers for our breakfast and hot chocolate!!!They serve the best chocolates drinks and chocolates waffles!We couldnt resist not getting chocolates from there!I must say,i really love the apartment that we stay in Launceston!I love the exterior of how it was all made of bricks ~
Here we reach our hostel for the night, it was so beautiful ~Although its a bit hassel to walk up and down the stairs but i love the living room!Decided to have a relax day and all thanks to our Master Chef Joey for the delicious soup we have been craving for which last us for 2 days!
I have always been looking forward to trek Cradle Mountain~Hence i was quite disappointed when we arrive super late at the trekking site and
couldnt really trek but took a bus and went straight to Dove Lake!
Next day, we went to Caratact Gorge which is just beside our apartment!It is a walking / hiking trails and with the World's longest single span chairlift ~The chairlift covers some 457 metres, with terminal buildings at the First Basin (West Launceston) end and idling station at the Cliff Grounds side (Trevallyn). The central span of 308m is believed to be the longest single chairlift span in the world.I do have a fear for heights but lucky for the slow speed of the chairlift, enables me to appreciate and photograph the views!Follow on we had our lunch at Raspberry Farm!The raspberry farm serve delicious raspberry products such as chocolate dipped raspberries, or rich creamy raspberry ice cream.Our next destination is SwanSea ~i love the sound of the breeze in my ear ~ facing the ocean,with a new breeze blowing with a world refreshed by freedomIts a happy day because there are flower petals in the breeze look like a butterfly flapping its wings =)We plan the itineary well as we though there was no fantastic food in Swanseaand we though there was no cooking utensils for a cabin but it turn our to bea real surprise! So in the end, we need to clear our food and here you go ~Have been waiting for Oyster feast for breakfast ~but oh well, again was disappointed with it ~not as fresh as we expected it or have our standard rise?Freycinet National Park, Wineglass Bay!Finally im suit up for some treks ~The trek up was actually a lot more easier than Torres del plain,hence i shouldnt be complaning or neither am i complaning about it!I love the trek up, and the wind hitting in my face =)Love the broadway way at the Cape of Tourville Lighthouse ~So much of beautiful photo to capture there ~The Cape Tourville Lighthouse is an unmanned, automatic light,lighthouse built in 1971. The lighthouse replaced the Cape Forestier Lighthouse which had been situated on another jutting off the Freycinet Peninsula known as Lemon Rock.
Last stop Hobart ~It is the capital and most populous city of the Australian island state of Tasmania ~Hobart is Australia's second oldest capital city after Sydney, New South Wales ~We are going to spend 5 nights here!This is my first time staying in this "use to be shopping mall turn motel"You never know we may be staying in an "LV" shop =pThe disadvantage is there is no windows except the "big shopping window" which kind of looks into our privacy ~
As we came at the wrong season which the lavenders are still a little sprout ~We managed to had a bite at the lavender cafe!Driving on, we went to Devil's Kitchen, Tasman Arch which was kind of boring as we really cant see much stuff from the top !At the southern end of Pirates Bays are some very interesting coastal features.The Devil's Kitchen is an unusual rock formation carved by the sea through the sheer rock face of the eastern coast of the Tasman Peninsula.
The Tasmna Arch is a short stroll away.The Blowhole is a short drive away. And these 3 are groupedtogether near Doo Town and Penzance immediately after crossing the Eaglehawk Neck onto the Tasman Peninsula.Lastly, i have been wanting to head to Tessellated Pavement to see the beauty ~But much to my disappointment again, its really not as what i expected to seefrom what i saw on the pictures ~Tessellated pavement is extremely rare, found only in a few places on Earth.Occurring near sea coasts on flat rock which has broken into regular blocks, the effect is known as "tessellated pavement" for its resemblance to Roman mosaicfloors (also called tessellated pavement). The pavement takes two forms. Depressions are known as pan formations, occurring when saltwater wears away the center portion of the stones into pools. The opposite effect is known as a loaf formation, when the edges of the stone are worn away leaving a rounded crown resembling rising bread.
So who dont like chocolates!But again to my much disappointment ~there was no tour around the Cadbury Chocolate Factory except for some slides presentation which was totally not even worth the 4bucks we paid for!
Decided not to be disappointment again!We head up to the Mount Wellington ~It is officially known as as a mountain in the southeast coastal region of Tasmania, Australia.The mountain is the summit of the Wellington Range on whose foothills is built much of the city of Hobart.The mountain rises to 1,269m (4,163 ft) above sea level ~An enclosed lookout near the summit provides spectacular views of the city below and to the east, the Derwent estuary, and also glimpses ofthe World Heritage Area nearly 100 km west.Finally had our dinner at a decent place beside the dock ~Seafood it shall be =) Recommended to all
The Richmond Bridge is a historic bridge in Richmond, 25 km north of Hobart in Tasmania, Australia. It is the oldest bridge still in use in Australia.It was built over Tasmania's Coal River from 1823 to 1825 and was used for the moment of military police and convicts between Hobart & Port Arthur.It is said to have been the site where a desperate convict committed suicide and where, in another story, a cruel overseer was set upon by the convict workers and thrown off the bridge.Salamanca Place is one of Tasmania's best known landmarksWith dozens of restaurants and shops, Salamanca Square, nightlife, pubs, artists, galleries
and craft shops to suit every budget plus the famous Salamanca Market every week !But sadly we miss that particularly Saturday when it comes alive
Dating back to the mid-19th century, the splendid St. David's Cathedral
is the centre of Anglican religion in Hobart. With outstanding architecture,a cavernous interior and regular services, other attractions at St. David's include a small museum area and seasonal events of a religious theme ~
Ross Village Inn Bakery which bears a resemblance to the famous Japanese Animation Kiki Delivery Service movie ~The bakery itself bears a really uncanny similarity to the bakery in Kiki's Delivery Service. The fact that you can see the oven cooking the bread from the counter is a really important part of it.Be nice to their Staff and ask to see the room of Kiki =)
Frequent Searches Leading To This Page:-
places to visit in Australia for honeymoon, places to visit in north Australia, which Australian city should i visit, places in Australia to live, best places to visit in Austria, best beaches in Australia, best to visit Australia, offbeat places in Australia, best places to visit in new Zealand