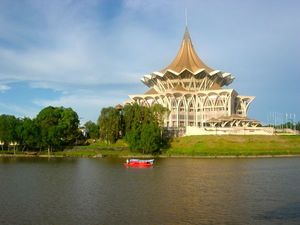 Astana Kuching Sarawak Malaysia
Places to stay near
Astana Kuching Sarawak Malaysia
Right in the City! with FREE tours!
Barry's den on the riverbank !
Reviews of
Astana Kuching Sarawak Malaysia
•
1
The residence of the Sarawak governor built by a certain Charles Brooke in 1869 and where via loud speakers there is sermonising on the word of the prophet Mohammed.
Attractions near
Astana Kuching Sarawak Malaysia