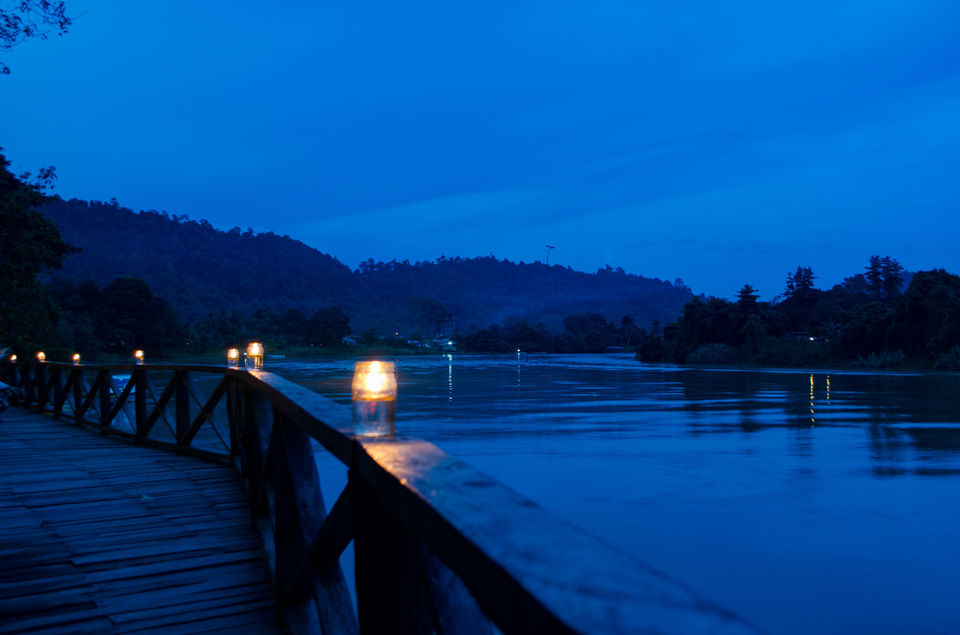 You're young, independent and love traveling. You prefer being outdoors and away from the crowd, experiencing a new destination in its purest form. You just got paid and your boss even approved a week off work. Sounds great right? Except, that you don't know where to go! If I have just described you or someone you know, you may want to read about Malaysia's top five offbeat destinations that I had a chance to visit recently.
Located at the west end of Borneo, this Malaysian city is a growing tourist destination due to its proximity to tropical islands, lush rainforests and Mount Kinabalu.
Things to do
Island hopping
If you're a beach bum, you're going to love Kota Kinabalu. There are four islands off the coast of Kota Kinabalu that are easily accessible with a 20-minute boat ride. Head to the Jesselton Ferry Terminal to buy ferry tickets and to rent snorkeling gear. A few of the islands also have hidden hiking trails in case you get bored of basking on the beach.
Night Market
Every backpacker must stroll through the lively night market in Kota Kinabalu. This market offers a unique insight into Borneo's vibrant culture and people. You will also find reasonably priced clothes and local crafts at the night market. This market is also famous for its fresh seafood and fruits.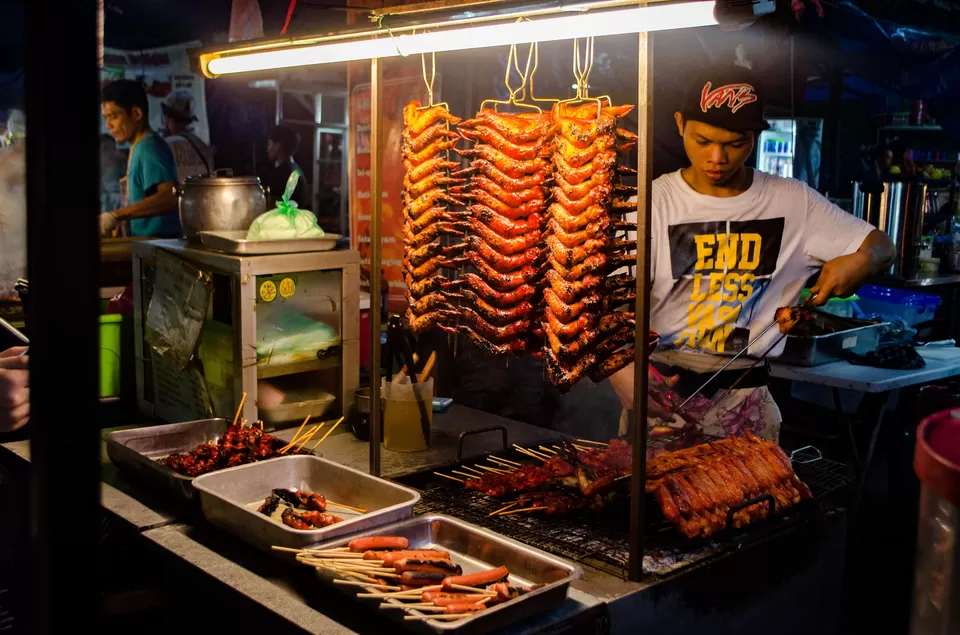 How to Get There
The best way to get here is to fly in to Kuala Lumpur and hop on a connecting flight to Kinabalu Airport.
Malaysia is big on backpacking and finding budget accommodation is never an issue. In most cities you can find hostel dorms for as little as INR 500 a night. Sharing a dorm also gives you an excellent opportunity to meet people from all over the world and make travel plans together. My favorite hostels at Kota Kinabalu were the Backpacker's Home and the Akinabalu Youth Hostel.
Kinabalu National Park is Malaysia's first World Heritage Site. Also the Centre of Plant Diversity for South East Asia, the Park boasts of more than 5,000 species of flora and 90 species of lowland mammals. The main attraction at the Park is the gigantic Mount Kinabalu, the highest mountain in South East Asia standing at 4095 mt.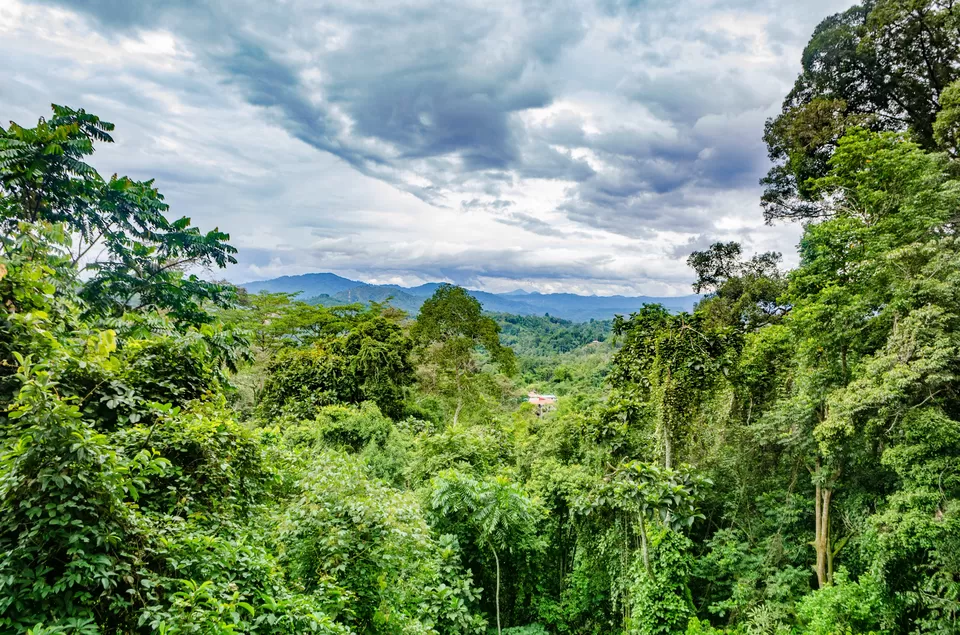 Things to do
Canopy Walking
Canopy Walking is not for the faint hearted. The walkway at Kinabalu is over 175 Meters long and 41-43mt in height, which is higher than an eight-floor building. While this activity gives you an adrenalin rush, it is also a wonderful opportunity to observe birds and animals since 75% of rainforest animals spend their time on forest canopy.
Botanical Garden
The botanical garden within the national park is hidden gem and is only 1.4 hectares in size. The nursery hosts some of the rarest species of orchids and pitcher plants found exclusively in Borneo and South East Asia. The garden has a 700mt trail that you can explore by yourself. However, I would advise you to join the 1-hour guided tour (at 9am, 12pm and 3pm daily) conducted by the staff at the garden. They will provide you with deep insight and knowledge that you will miss out on otherwise.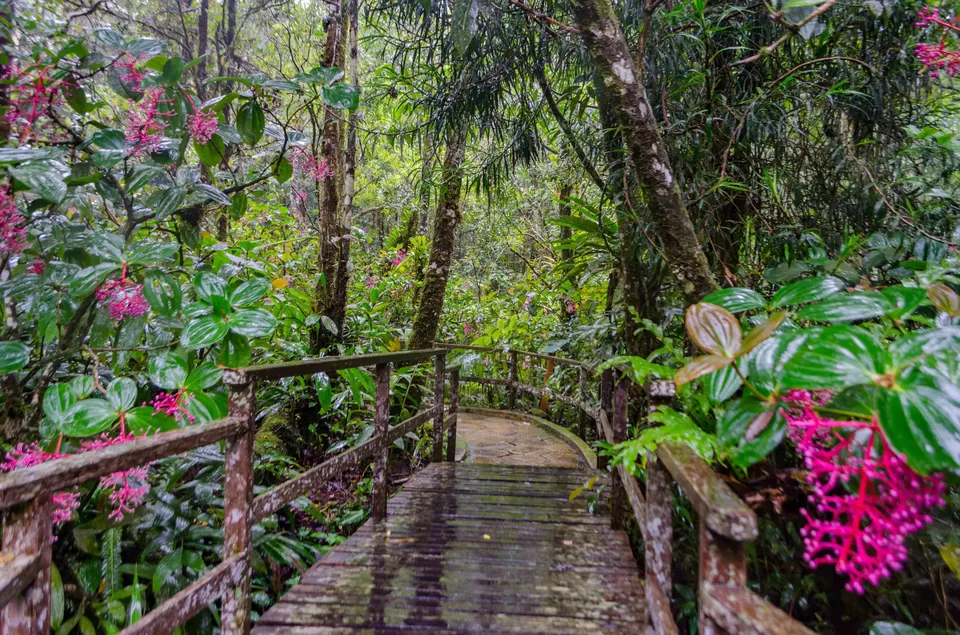 Raflessia Farm Tour
For those of you who have not heard of this flower before, Raflessia is the world's largest flower and is often over 100 centimeters in diameter, and up to 10 kilograms in weight. These flowers look and smell like rotting flesh, hence its local name, that translate to "corpse flower". The foul odor attracts insects and flies, that help transport pollen from male to female flowers. These flowers are endemic to a bunch of islands in South East so don't miss this rare sight!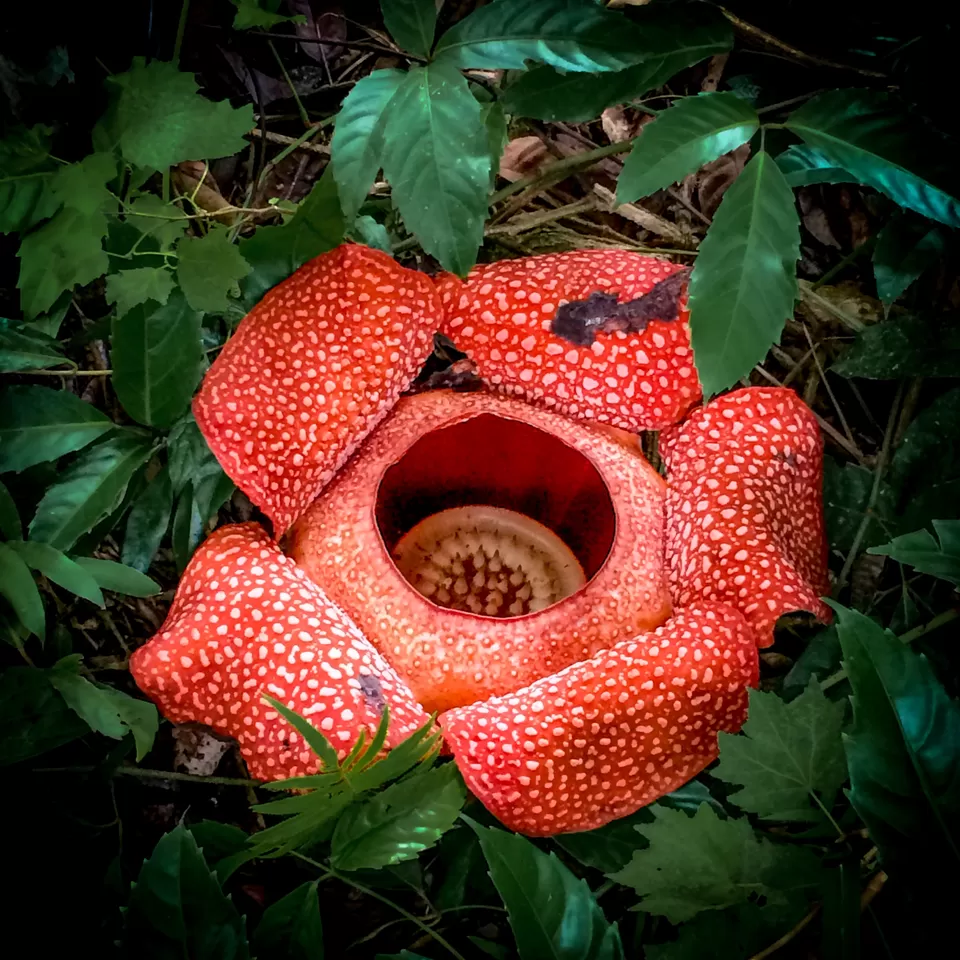 How to Get There
There are several cheap buses everyday from Kota Kinabalu that take about two hours to get to the national park.
Where to Stay
It is advisable to stay at Kota Kinabalu and make day trips to the national park. The accommodation at the park is expensive and gets booked months in advance.
Sandakan is one of the lesser known destinations in Malaysia but it stands out for its place in history. This tiny city was razed to the ground by the British during the second world war. After the war, timber trade exploded with wood being exported around the world, so much so that for a very long time, Sandakan had more millionaires per capita than anywhere else in the world. There are several memorials and museums around the city that give you an excellent opportunity to revisit time gone by.
If you want to explore Sandakan, Puu Jih Shih Buddhist Temple is a place you don't want to miss. Overlooking the port city of Sandakan, the temple is located on a hilltop and offers a breathtaking view of Sandakan Bay. Puu Jih Shih is an extravagant and classic temple at the same time. You will see giant statues of Buddha as well as dragons covered in gold. The temple is just 4 Km from downtown and you can get there by bus (INR 15-30) which will drop you at the foothill or by cab that will take you directly to the temple but costs between INR 150-250.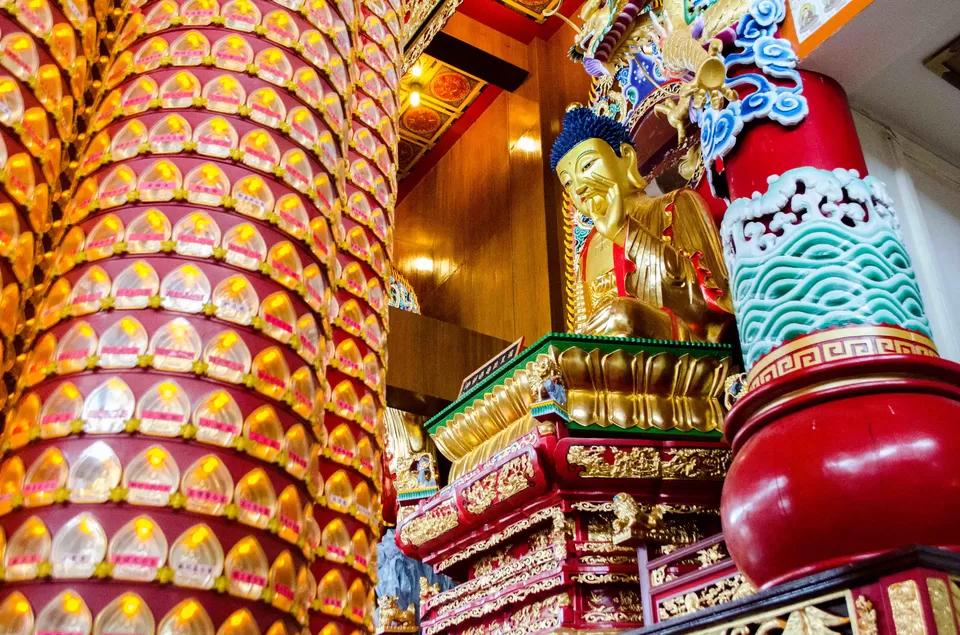 Agnes Keith's house is one of the best places for history buffs to visit in Sandakan. A writer living in the 1930's, Agnes Keith wrote several books about her experiences living in Borneo and Sandakan. One of the books also talks about her experiences from the time she was imprisoned in a prison camp during the Japanese occupation of Sandakan. The house is located next to an English styled tea house,
How to Get There
The easiest route to get to Sandakan is to fly to Kuala Lumpur and then take a quick 45 minute connecting flight to Sandakan Airport.
Where to Stay
Top hostels to stay in Sandakan are The Harbourside Hostel and Sandakan Backpacker's Hostel.
Sepilok is a tiny town located on the Eastern part of Malaysia's Borneon Island. Deep in the heart of the jungle, it is a fantastic place for animal lovers to visits and to learn more about Malaysia's unique wildlife.
Things to do
A visit to the Orangutan Sanctuary in Sepilok is an absolute must. At the Orangutan Rehabilitation Center, you will get to witness these majestic primates up close and learn about their behavior and about threats to their habitat. Right across from the Orangutan Sanctuary is the Sun Bear Sanctuary that hosts a similar experience for Sun Bears.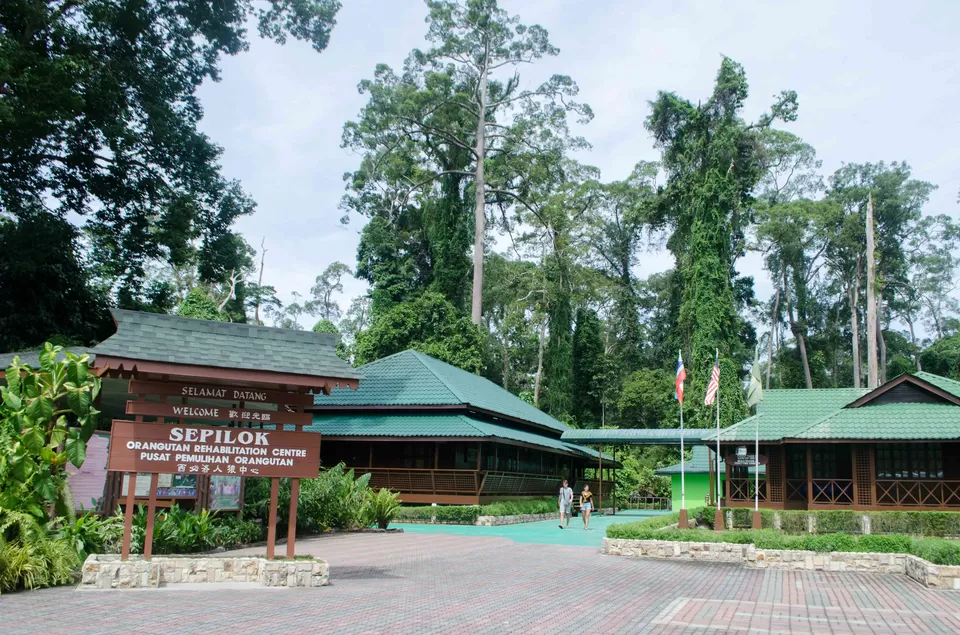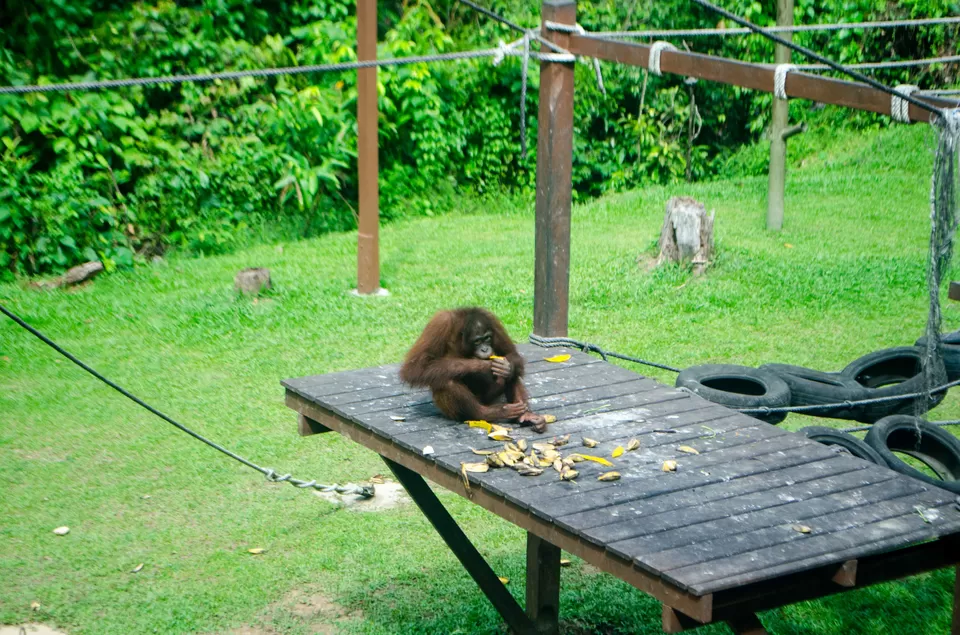 Losing yourself amongst the sweeping jungle canopies of Borneo's northern forests is an experience straight out of an adventurer's dream. The Rainforest Discovery Center is a patch of Borneo's finest forest that is used to raise public awareness of conservation as well as sustainable use of forest resources. While at the RDC, you can take a stroll through the forest or walk along the 147- meter long canopy walkway and enjoy spectacular views of the beautiful foliage and birds from 28 meters above ground. The RDC also has a beautiful lake within the forest. Unwinding by its side was one of my favorite experiences in Borneo.Rainforest Discovery Center(RDC)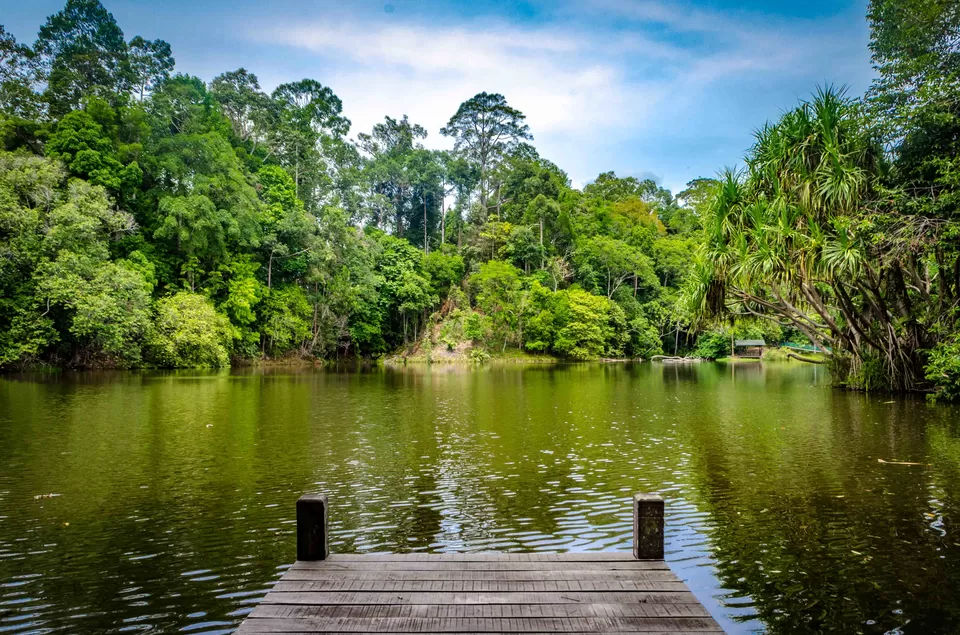 How to Get There
Situated just 25 KM from downtown Sandakan, you will find frequent buses for INR 150-300 one way. Sepilok does not have a lot of places to stay and it is advisable to stay atSandakan and make a day trip to Sepilok.
Things to Do
Kinabatangan River Cruise
Borneo's exotic wildlife is world famous and Kinabatangan is one of the best places to spot orangutans, proboscis monkeys, clouded leopards, sun bears and pygmy elephants in the wild. I booked a two-day tour with Sukau Bilit Rainforest Lodge that included a couple of river cruises, a guided hike to the Ox Lake and a night hike along with meals and stay. The river cruise on the Kinabatangan river is conducted at dusk and dawn and is guaranteed to keep wildlife fans on their toes.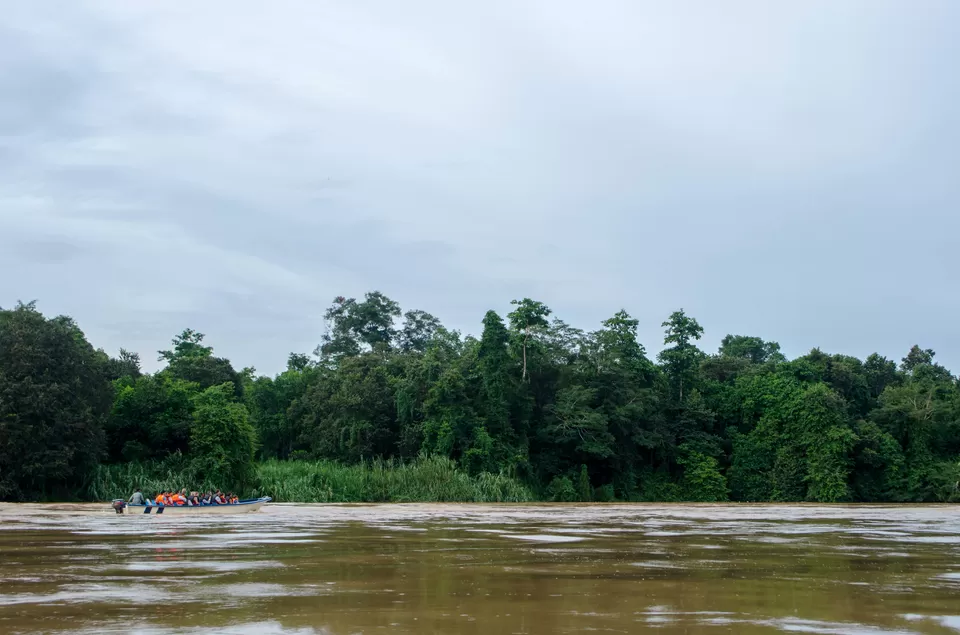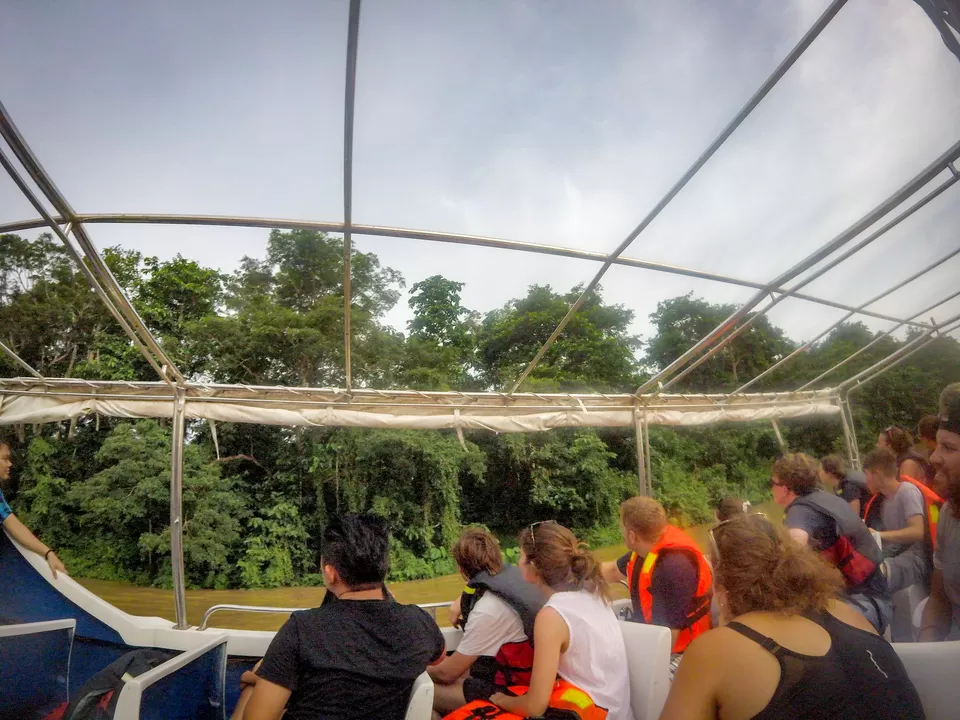 Ox Bow Lake Hike
A unique feature of the Kinabatangan River is its unusual oxbow lakes. These are crescent shaped lakes that formed due to erosion over thousands of years. I was eager to check out one such lake and set out for an hour-long hike from the lodge. I must warn you – this hike is not for everyone! You'll be sweating bullets, swimming across ravines while being surrounded by bugs and snakes of all kinds. Having said that, there is something raw about experiencing the jungle by hiking it. And once you make it to the lake, you will realize that it was well worth it. I spent hours dunking my feet in the river and unintentionally ended up getting a fish spa in the wild!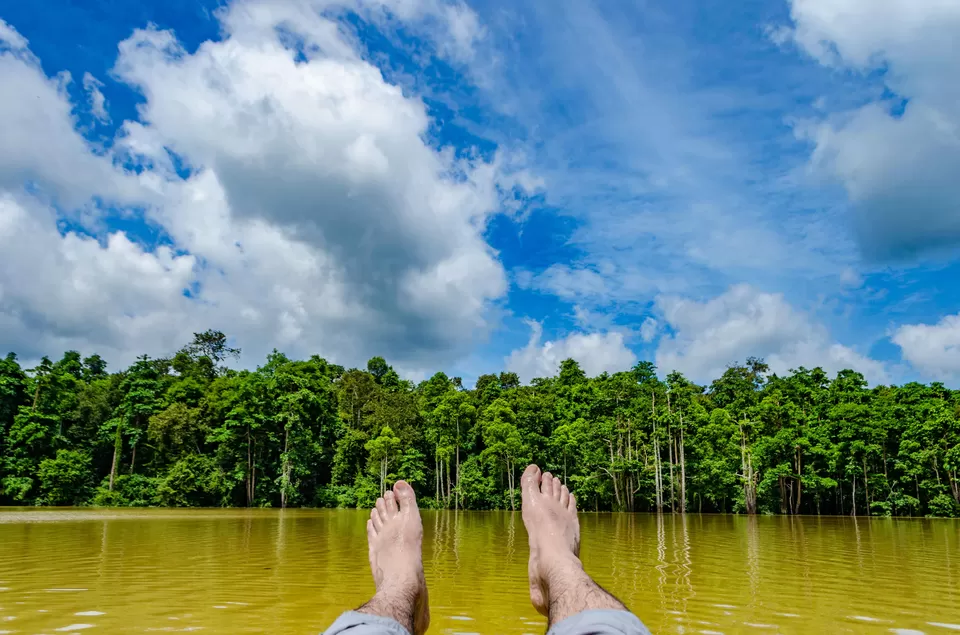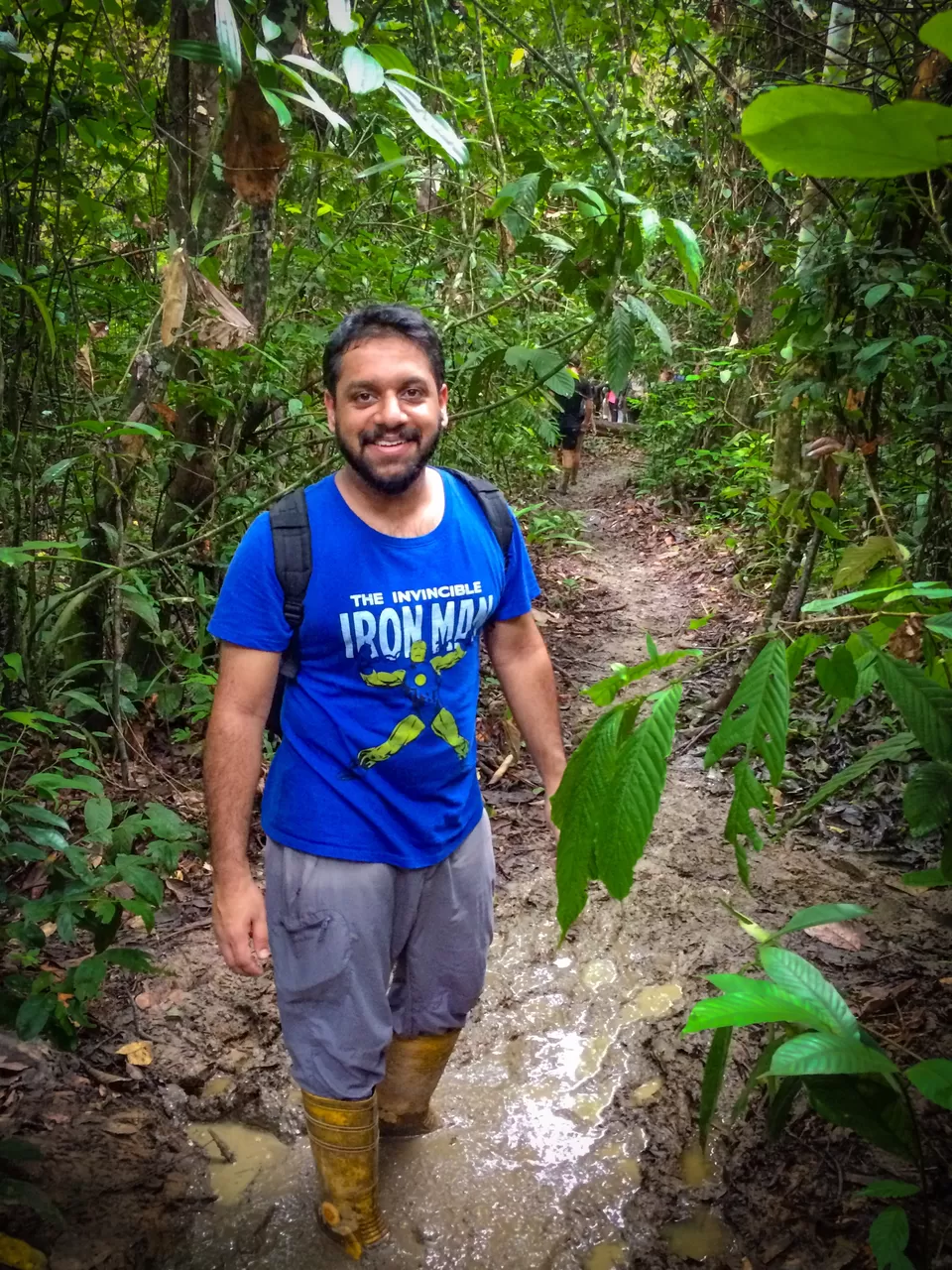 How to Get There
Located a couple hours away from Sandakan, you can choose to cab it or hop on a bus.
Where to Stay
My favorite place to stay in Kinabatangan was the Sukau Bilit Rainforest Lodge located deep in the forests of Kinabatangan.
A traveler at heart, I have been to 22 countries on 6 continents. My favorite experiences are plunging in to sub-zero Antarctic waters, renovating a Buddhist monastery in Sri Lanka and hiking Borneon jungles. I am also an engineer, a public speaker, a sustainability believer and a polar explorer. Follow my misadventures on www.passportuncontrol.com and Instagram @geeknextdoor
Frequent Searches Leading To This Page:-
places to see in malaysia in 5 days, places to see in malaysia in 2 days, places to see in malaysia and singapore, malaysia holiday packages from india, malaysia trip packages from india, malaysia trip package from delhi