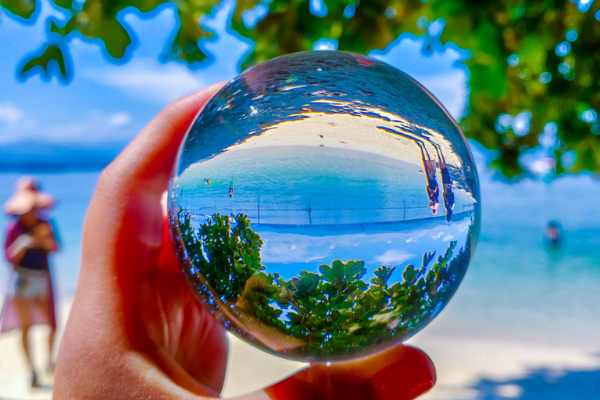 On more than one occasion, I've been a reader of listicles featuring must visit offbeat destinations. The frequency of these articles has gone up in the recent past because unlike a decade ago, travel is no longer a result of herd mentality, it's about discovering the beauty of the lesser known.
At the risk of sounding borderline naive, I'm going to confess that I wasn't sure what the fuss about the unconventional is until I met Sabah, Land Below The Wind. It is regarded with this title as its located below the Typhon belt of East Asia and never hit by any typhoons.
A Malaysian state, Sabah is a part of the beautiful Borneo island which means you spot pristine island water and a breath-taking sunset en route the airport runway. It was my maiden trip to Malaysia and I couldn't be happier about having my passport stamped at Kota Kinabalu (The airport and the state capital of Sabah)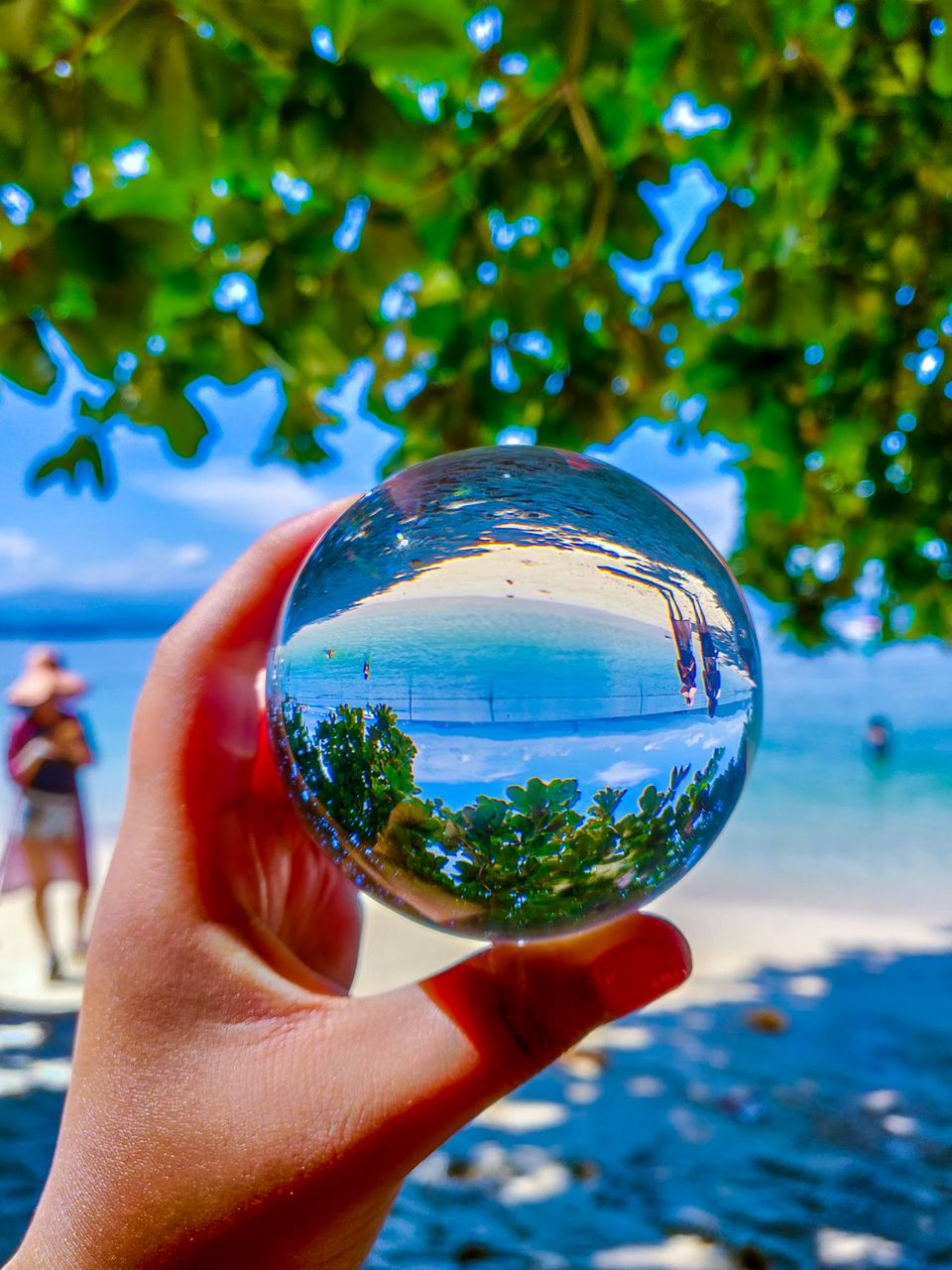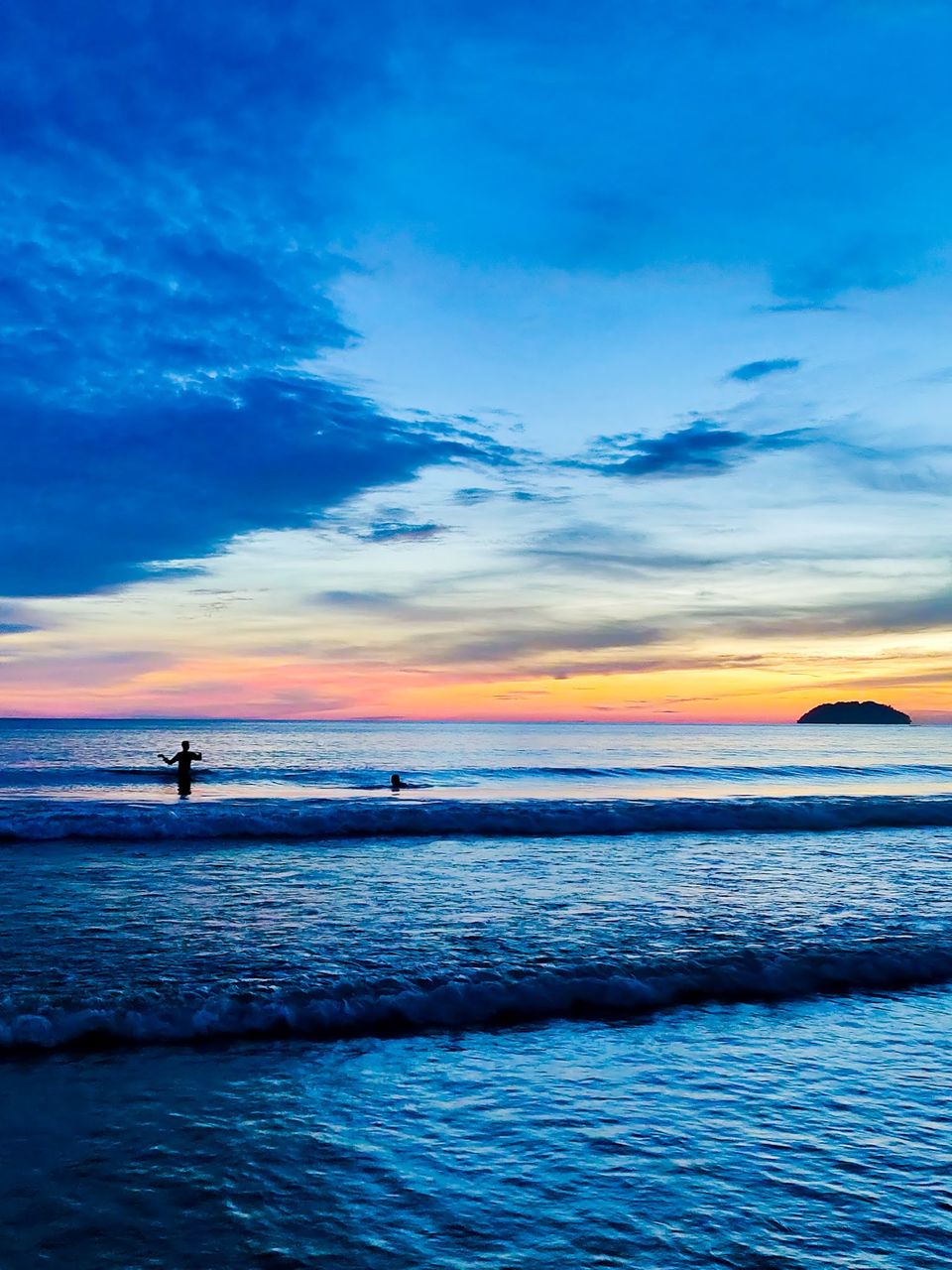 While I could go on as to why you must meet Sabah in Malaysia, an idea offbeat vacation destination; I'm going to quickly take you through top 5 reasons, read on...
Lightning Speed Visa
As a traveller, sometimes an impatient one, naturally my first concern is the visa process. The visa for Malaysia felt like a breezy walk in the park. How you ask? Instead of accumulating a pile of physical copies of documents and spending a day at the visa office, Malaysian Tourism demands little of your time with the accuracy of details.
One can secure an e-visa (Multi-entry valid for 3 months) via an online application which takes about 2-3 working days or an eNTRI (A single entry visa valid for 15 days) I opted for latter and found myself on the receiving end of a confirmation message in 48 minutes!
Fall In Love With Islands
Since we're speaking of Sabah in Borneo, it's no secret that there are tonnes of islands opening to a happy place with Blue skies, White sand, and Bluer water. My ideal island day was spent soaking the sun while swimming in the beautiful water at Sepanggar Island followed by a leisurely hour of admiration spent at the swing overlooking the beautiful view. However, if you wish to go beyond beach bumming there are tonnes in store for you like snorkelling, sea walking, parasailing, kayaking, and much more allowing you an up-close rendezvous with the coral reefs, fishes and marine lives.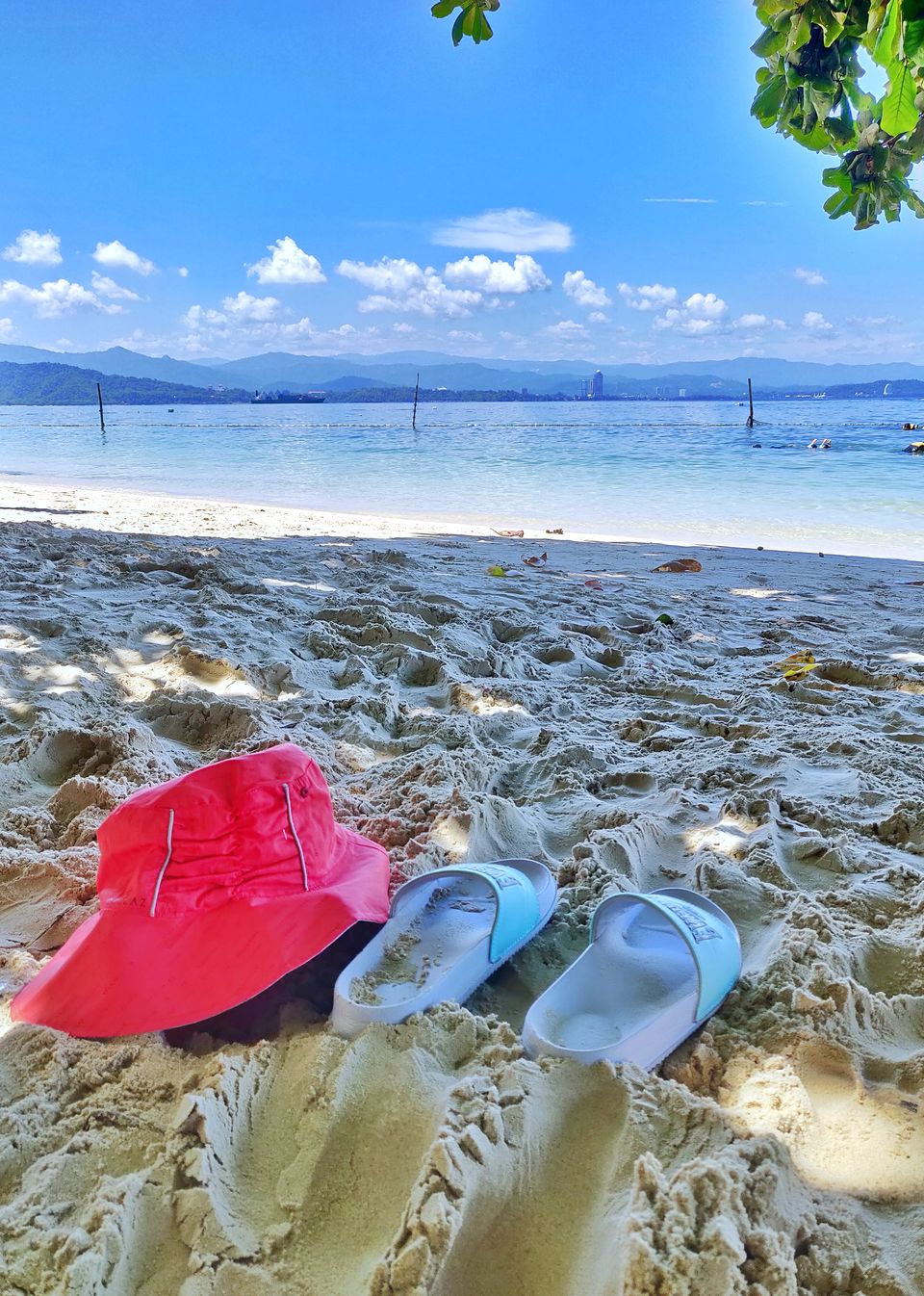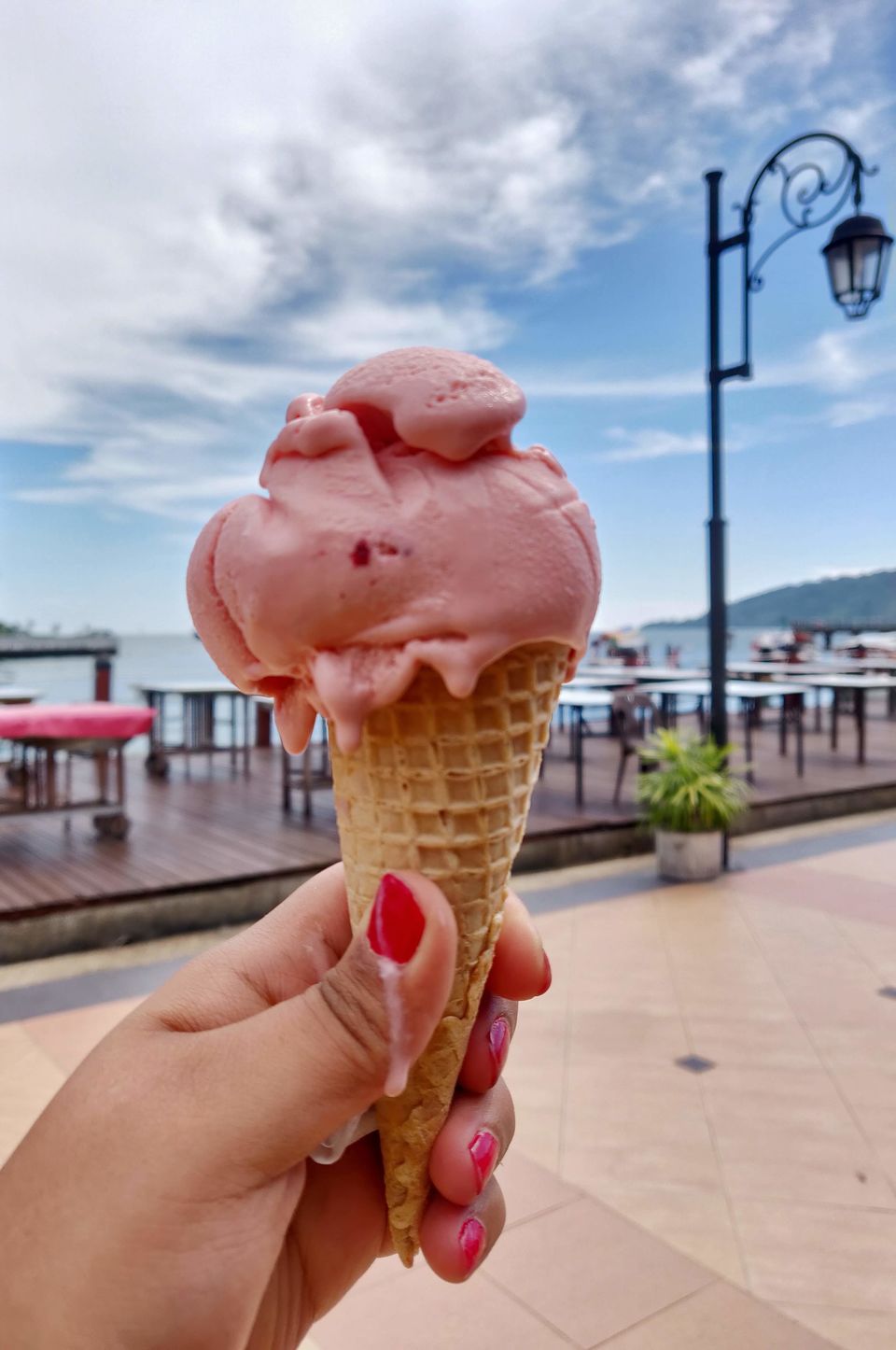 How to Get to There: A speedboat ride from Jesselton Point takes you to Sepanggar Island. The first boat departs from the ferry point at 9.30 am, and last ride back from the island is at 3:00 pm so plan your day accordingly. Pro tip- Do not miss the Gelatos served at Jesselton Point, they're perfect after a sunny day.
Immersive Traditional Experiences
There's no better way of getting to know a destination other than interacting with its culture and learning about its tradition. The Mari Mari Cultural Village preserves Borneo's traditions through tales, structures, cultural performances, food and beverages. The latter is a fascinating experience as you slurp into the traditional rice wine, Lihing, enjoy some warm corn, Kuih Jala, a sugar and rice flour snack. You're likely to spot similarities between the Indian cuisine and traditional Borneo preparations.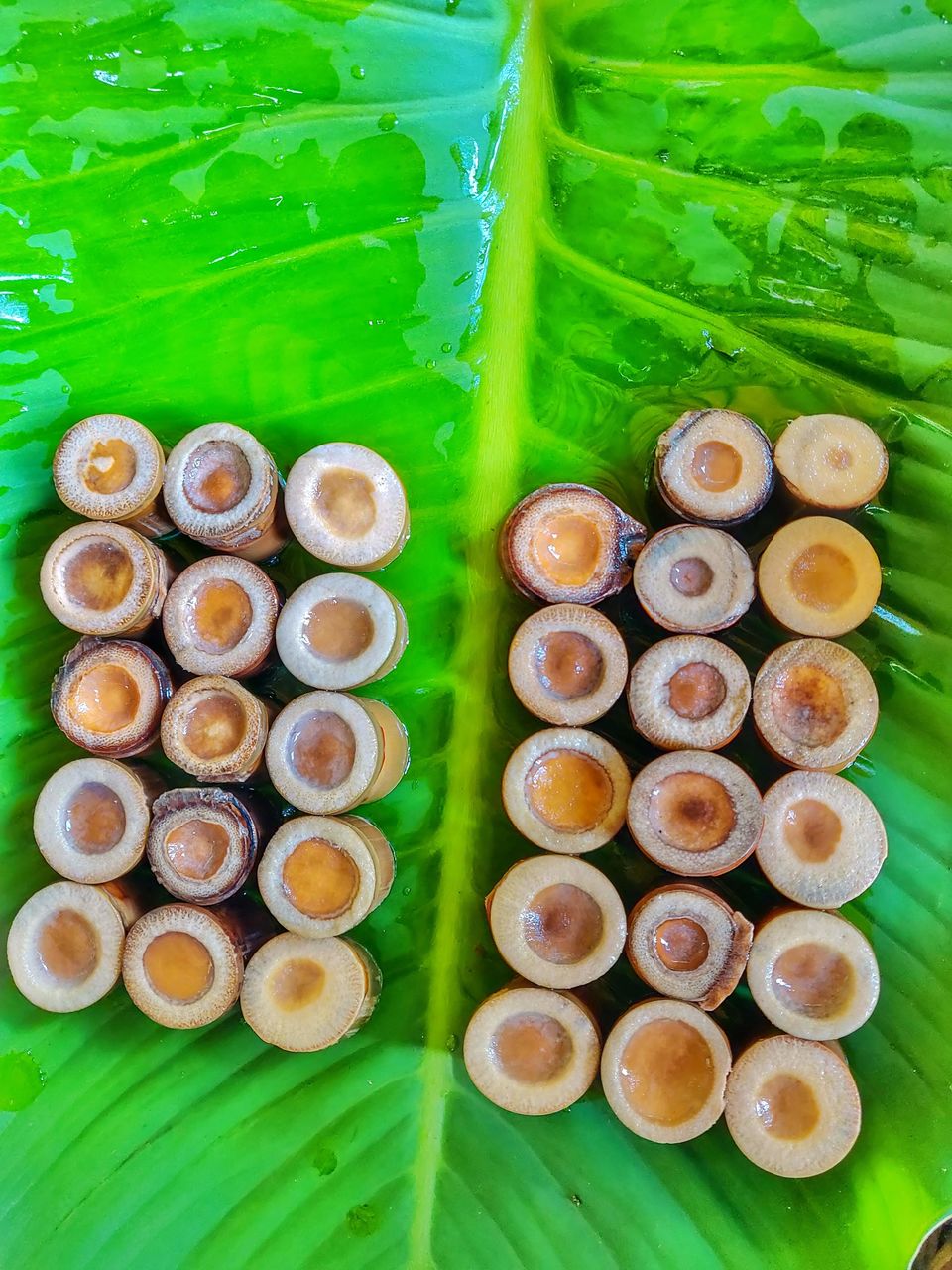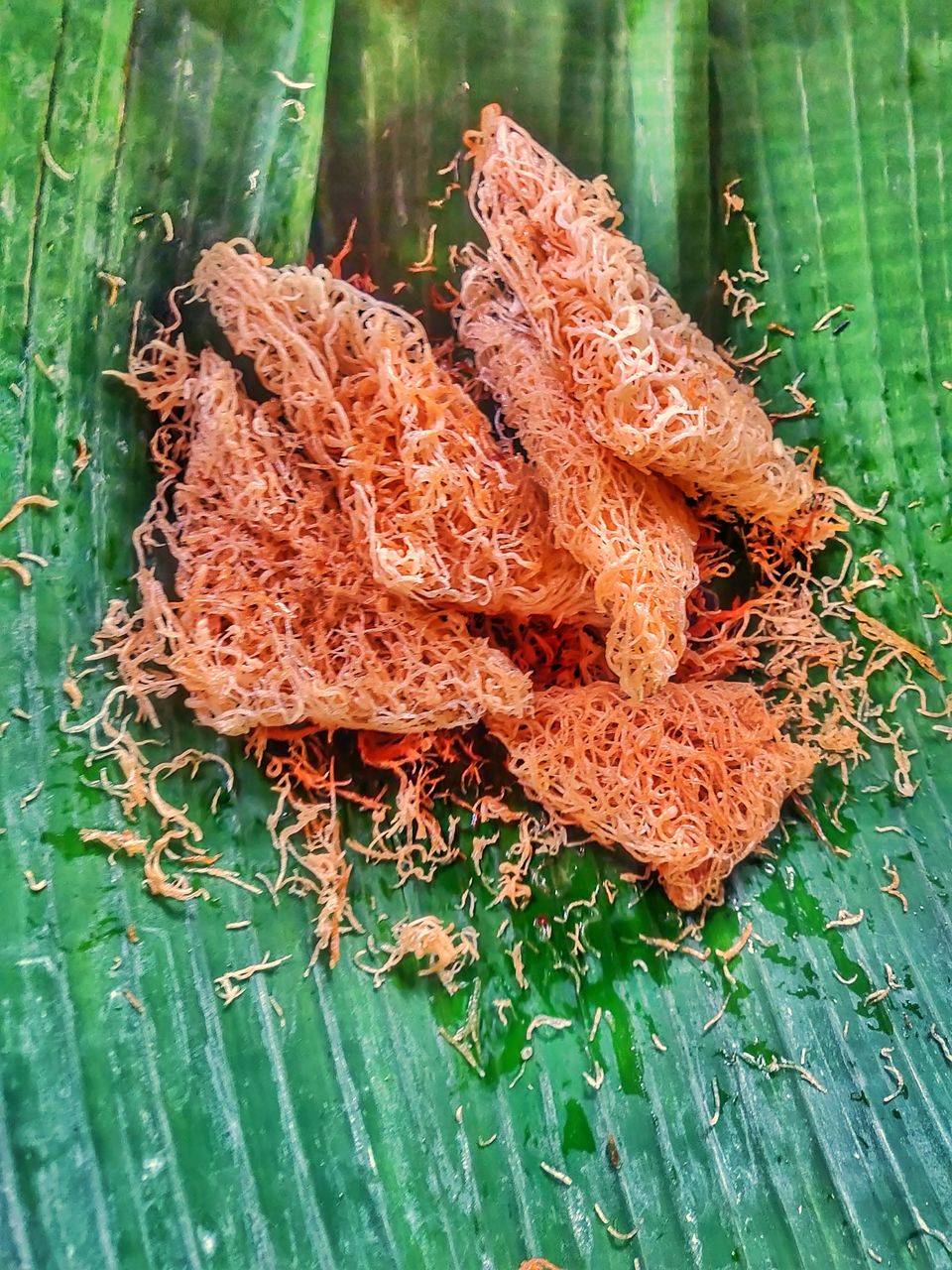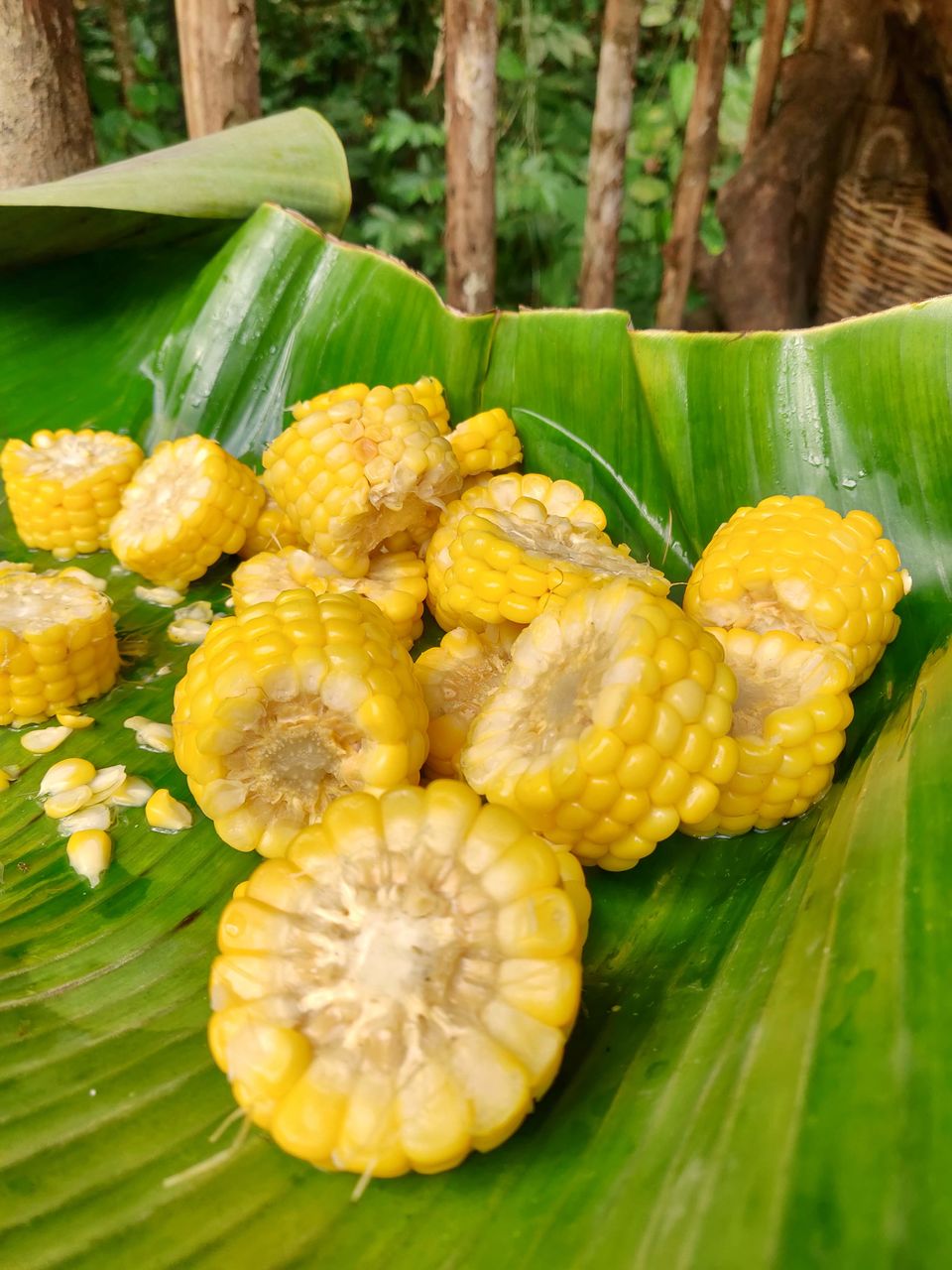 One of my absolute favourite part about this cultural village is that's under the shade of the lush rainforest making it even more scenic. This experience is further enhanced at the Stone Age Spa.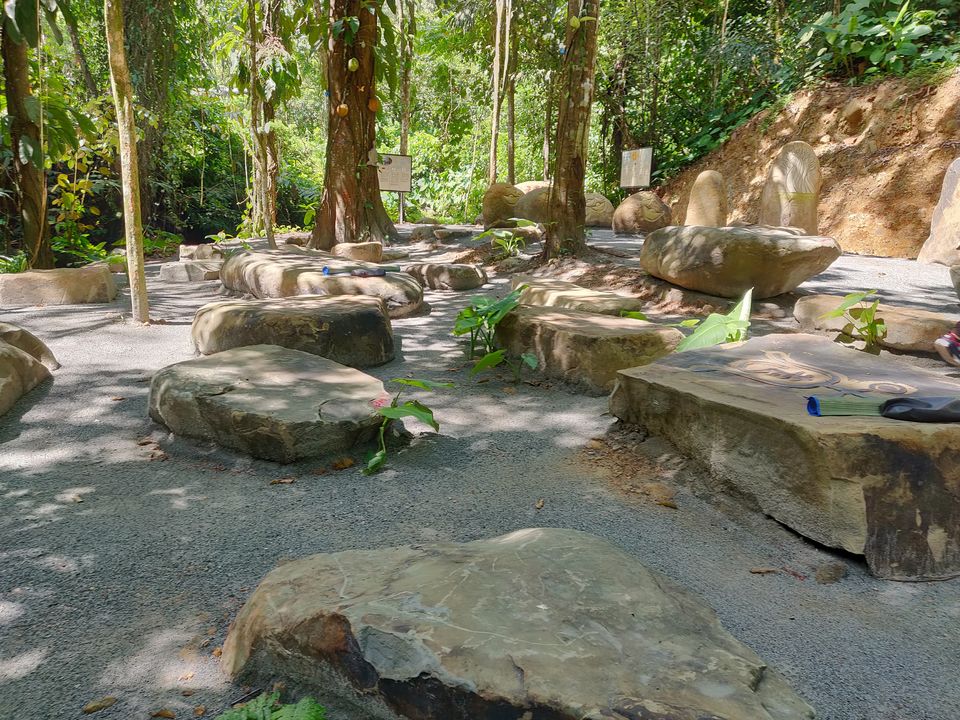 The spa session here is unlike the contemporary one. It involves lying down on the energy infused rocks letting you absorb some sun and help you heal bodily ailment or discomfort. A couple of steps away from these rock beds is Riverbug, a waterfall gathering into a river stream with crystal clear water. Lose your shoes, make yourself comfortable on the rock, soak your feet in the water, and enjoy the therapeutic sound of the water flowing. The water is clean enough for you to splash it on your face, and even drink it! The splash works wonders after a day out. This spot is exactly the kind that makes you ditch your phone because it's mesmerised you in the moment.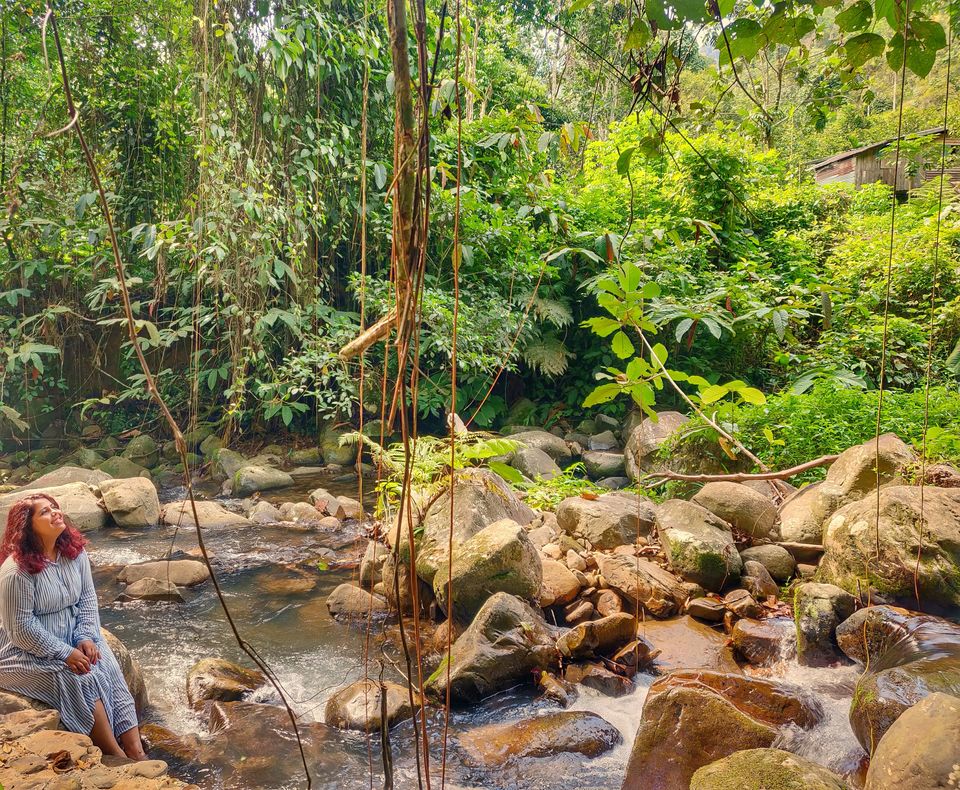 On the first day of my tour, the locals told me that Sabah is known for its sunsets. The view of the Crimson sky from my window seat was a hint but I found myself gasping with joy as I watched the sun paint the sky in the most surreal colours at the Tanjung Aru Beach, a commercial beach known for its dreamy sunsets. In a millennial's lingo, it was a real #NoFilter moment! Day after day, I found myself grinning side to side as I witnessed the sundown hues turn into a delightful surprise every day.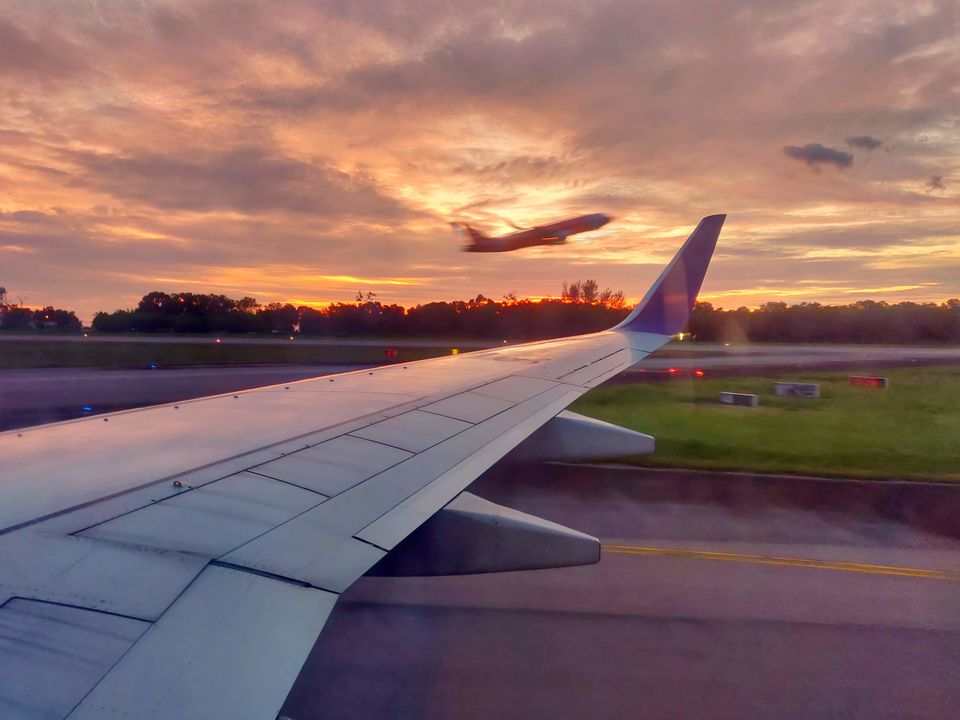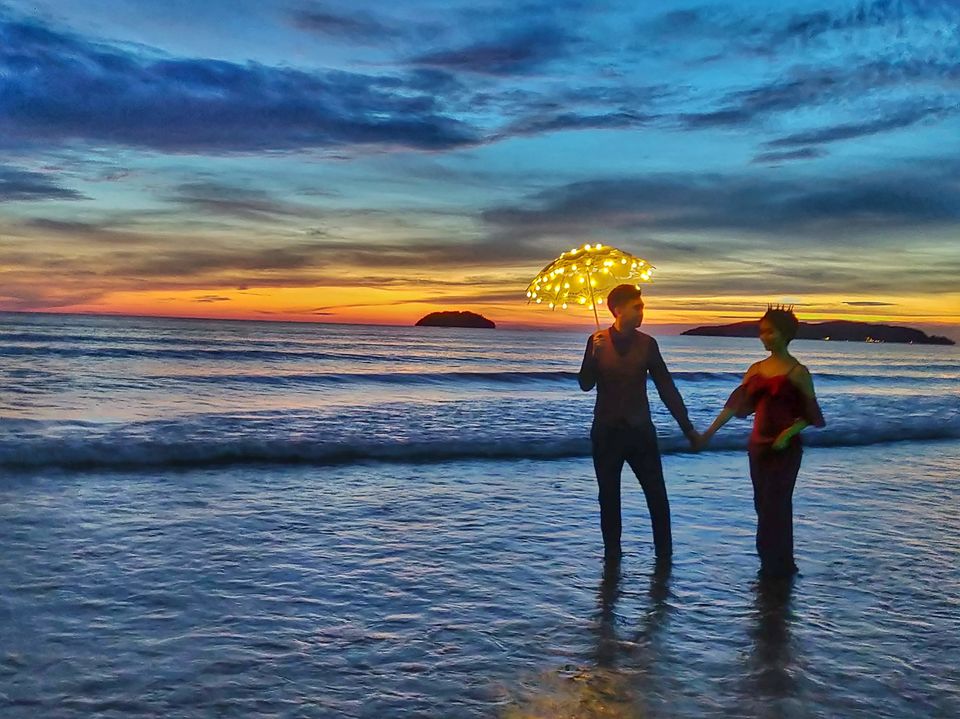 Apart from being home to picturesque touristy spots, Kota Kinabalu has a fair share of places for you to enjoy its nightlife and food.
The Waterfront, an outdoor array of restaurants, cafés, bars overlooking the ocean is the heartbeat of Kota Kinabalu. You'll be spoilt for choices with the number of options, but make sure you make it before sunset because the view makes it difficult to find a table at sundown. There's nothing like fries and cocktail to accompany you for sunset at The Waterfront followed by a candlelight dinner with the caressing wind.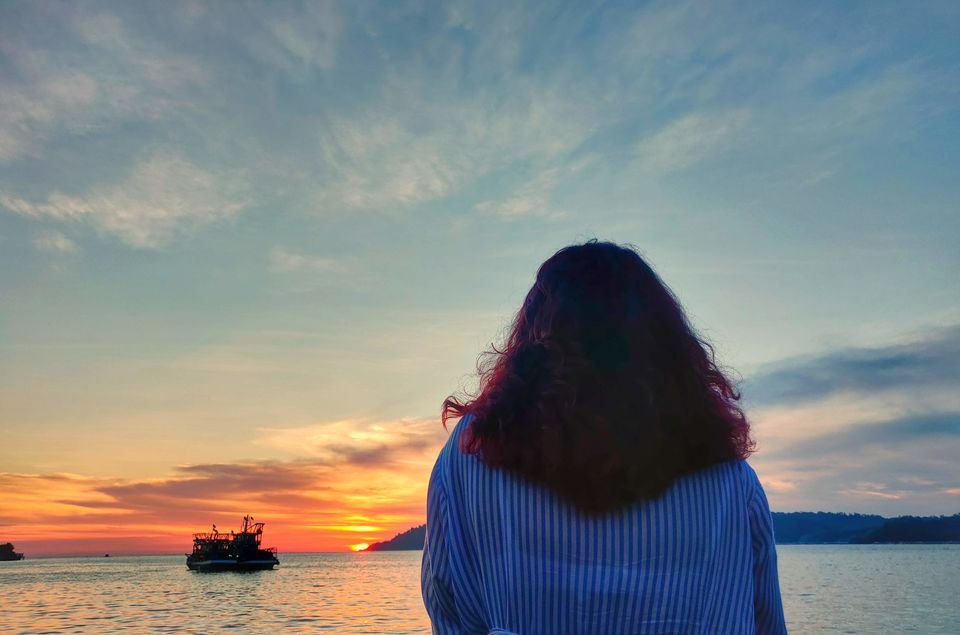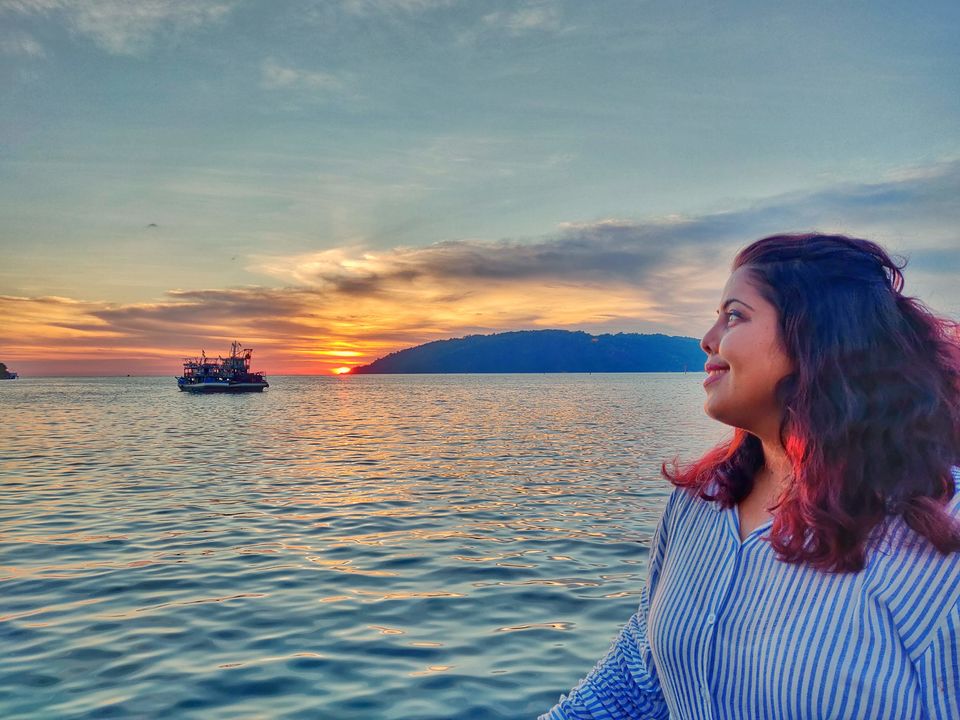 Pro Tip: If you're seeking Indian food, Kohinoor restaurant at Waterfront is your place to be for delicious food close to home and an ambience you would enjoy!
Things To Keep In Mind When Travelling to Sabah
Flight: There are no direct flights from India to Sabah. Your route is Your Departing City- Kuala Lumpur - Kota Kinabalu. I flew with Malindo Air and found the on ground staff especially helpful.
Currency: It's ideal to carry Ringgits (Local Malaysian Currency) as not all local stores accept dollars or other currency. Kota Kinabalu airport offered me a better Dollar/Rupee to Ringgit rate over the Mumbai/Kuala Lumpur airport. However, getting your currency exchanged in advance before your departure is ideal.
Local SIM Card: The Kota Kinabalu airport offers the most cost-effective Sim Cards. Handover your phone, and in the blink of an eye, they will add the local Sim to your handset. The cheapest SIM card and plan starts at 8 Ringgit which is roughly Rs.135-145 subject to the exchange rate.
Transportation: Apart from local buses, Grab is a cost-effective taxi service app that allows you to book your rides easily.
Accommodation: If you're looking at extensively exploring the nightlife and restaurants in Kota Kinabalu, booking a hotel in Warisan Square is recommended, it is also centrally located to most visited places. However, if you're looking to enjoy the beach view, booking a resort in the Tanjung Aru Beach or Kelambu Beach area is ideal
The experiences shared were on a trip with Travel.Earth, SurgeoBorneo Tour, Sabah Tourism. However, the views are personal and independent.
P.S: I hope you enjoyed this virtual trip with me and soon decide to meet Sabah in Malaysia- an idea offbeat vacation destinaon. Until next time, #StayCurious ????
Frequent Searches Leading To This Page:-
Malaysia Vacation Packages, Malaysia Tour Cost, Malaysia Tour Price, Malaysia Trip For Couple, Cost Of Malaysia Trip, Best Place To Stay In Malaysia, Malaysia Tour Plan