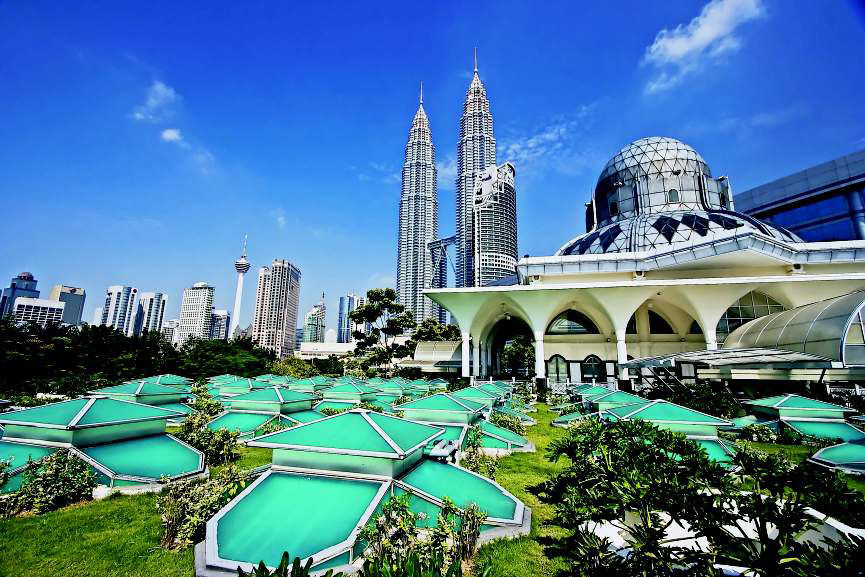 The peninsula of Malaysia is easily the most potent cocktail in the world. With the glorious diversity it is home to in terms of places to visit, religion, culture, landscape and even food for that matter, Malaysia is an intoxicating experience. The cities are always teeming with activity while the islands and jungles are the most tranquil of the lot. On one hand, a facet of the country is deeply entrenched in history while on the other, modernization has seeped into its very fabric. The Petronas Towers will help you challenge vertigo in ways you never have before, Suria KLCC will transform you into a consumerist for all intents and purposes, the casinos of Genting Highlands will put a spell on you and their rainforests teeming with wildlife will excite you on some gazillion levels, the Batu Caves will intimidate you, the spicy aftertaste of Nasi Goreng will make you crave some more and with the country's Malay, Indian and Chinese influences, you will have morphed into a cultural expert of sorts.
This multi-cultural and multi-ethnic federal monarchy has indeed worked hard to become the popular tourist destination that it is today. The number of places to visit in Malaysia, right from Kuala Lumpur and Langkawi to Borneo and Penang are difficult to keep up with but they totally are worth all the time and energy. Here's a 6 day/5 night itinerary to help you make the most of your time in this exotic, magical land. There's something about this place. Malaysia truly is Asia.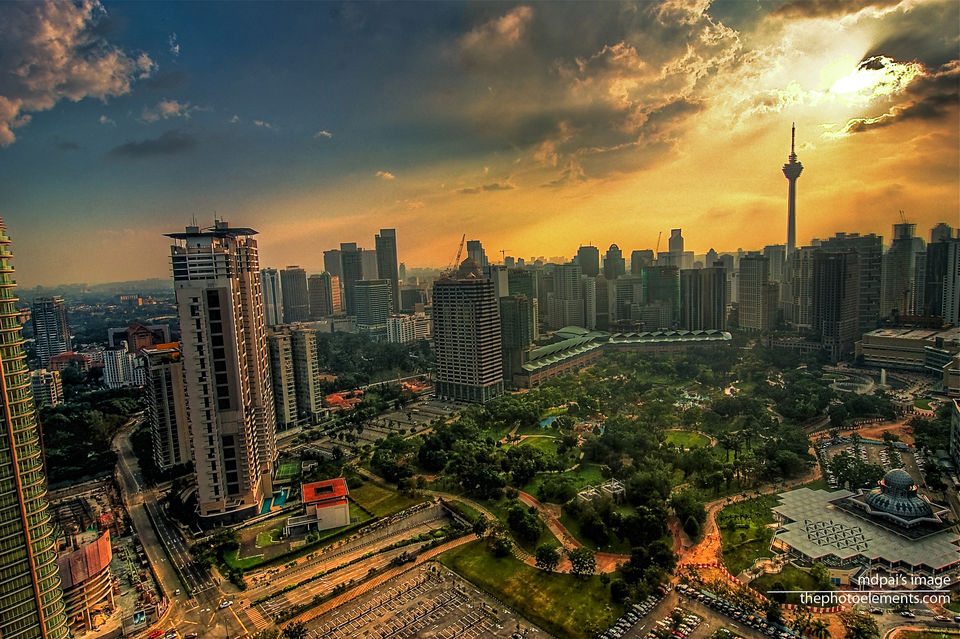 How To Reach Malaysia
Malaysia is well connected to the rest of the world. The most important airport is the Kuala Lumpur International Airport which has flights to and from almost every country. The other major airports are the Kota Kinabalu International Airport and the Langkawi International Airport. 
Visa Requirements For Malaysia
Malaysia has an E-Visa portal only for citizens of India, China, Nepal, Myanmar and Bangladesh. This visa will be valid for maximum 30 days. The cost of visa for Indian nationals is Rs.751.41. They can apply for an E-Visa here. All applications are subject to approval by the by the Malaysian Immigration Department or Malaysian Mission Office. Malaysia has a Visa On Arrival for citizens of India and China coming from Thailand, Singapore or Indonesia only.
Nationals of all other countries need to fill this form to apply for a Malaysian Visa. You can see the list of documents required for a Malaysian visa here. Citizens of America and ASEAN countries can enter Malaysia without a visa for not more than one month. For more details, visit the official website of Ministry Of Foreign Affairs Of Malaysia.
Getting Around in Malaysia
Malaysia tourism is a relatively smooth affair. While metered taxis can be hailed from all major Malaysian cities, the drivers can often take you for a ride. Buses are a cheaper way of getting around but need some initiation. Kuala Lumpur has an excellent monorail system and in cities like Georgetown, bicycle rickshaws, also known as trishaws, are extremely reliable. Long distance taxis connect the cities and towns featuring in your Malaysia itinerary but are on a shared basis and can be expensive if you intend to hire the entire vehicle. Additionally, ferries sail to Penang and Langkawi and tickets can either be bought from the booths in advance or on the boats.
The federal capital and the most important of all the places to visit in Malaysia, all major cities around the world have flights to and from Kuala Lumpur. Book your tickets in advance in order to save money and you can get an visa on arrival. The airport has two terminals, the main terminal (KLIA) and a low-cost carrier terminal (KLIA2).
Amazing Things to Do in Malaysia : Kuala Lumpur
1. The emblem of Malaysia Tourism, experience the astounding cityscape of Kuala Lumpur from atop the Petronas Towers. It is imperative for you to book your tickets in advance for the skybridge and the observation deck.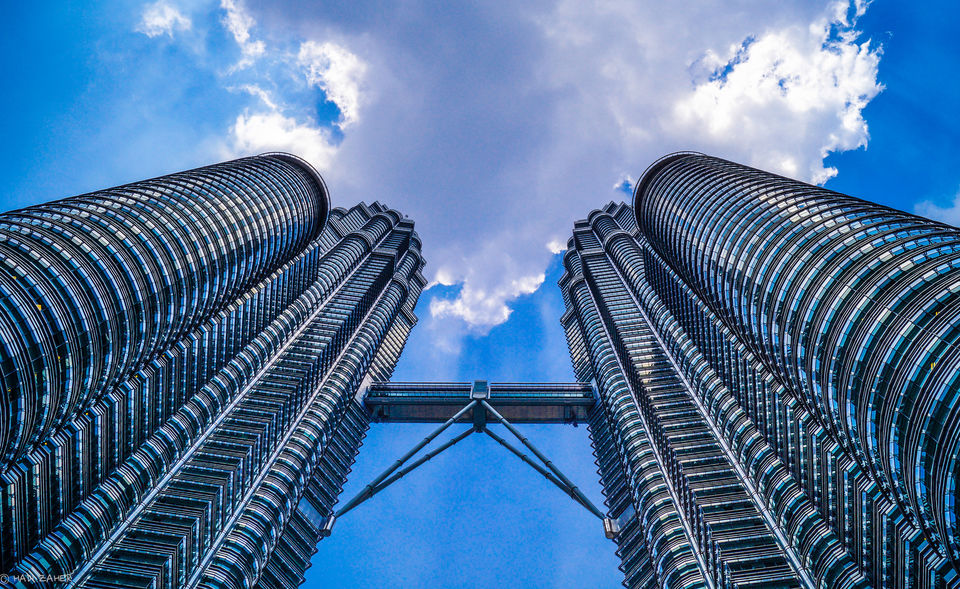 2. An integral part of a Malaysia itinerary, the mystical Batu Caves are of immense geographical and religious importance.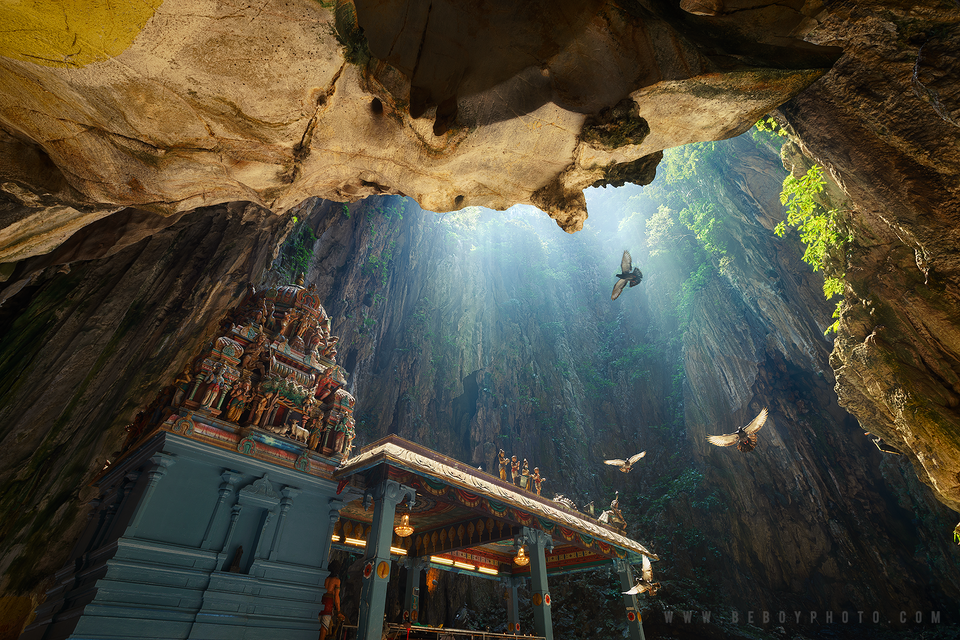 3. One of the most essential places to visit in Malaysia, the Kuala Lumpur Bird Park is an experience of a lifetime for bird lovers. Right from peacocks and flamingos to ostriches, parrots and owls; you have them all.
4. Explore Bukit Bintang, the premier entertainment and shopping district of Kuala Lumpur. It is an amalgamation of class and crass, depending on what you're looking for.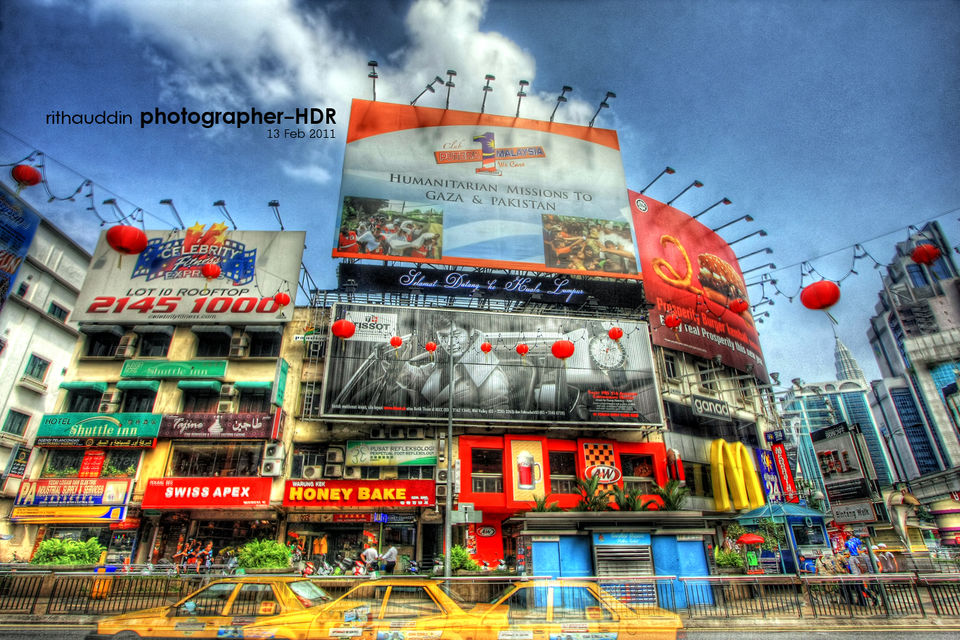 Best Rated Places to Stay in Kuala Lumpur
1. Summer Suites Studio KL - Rs. 2729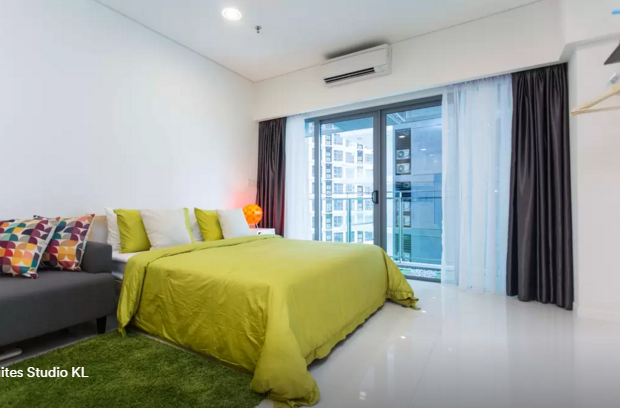 2. Ambassador Row Hotel Suites By Lanson Place - Rs. 3602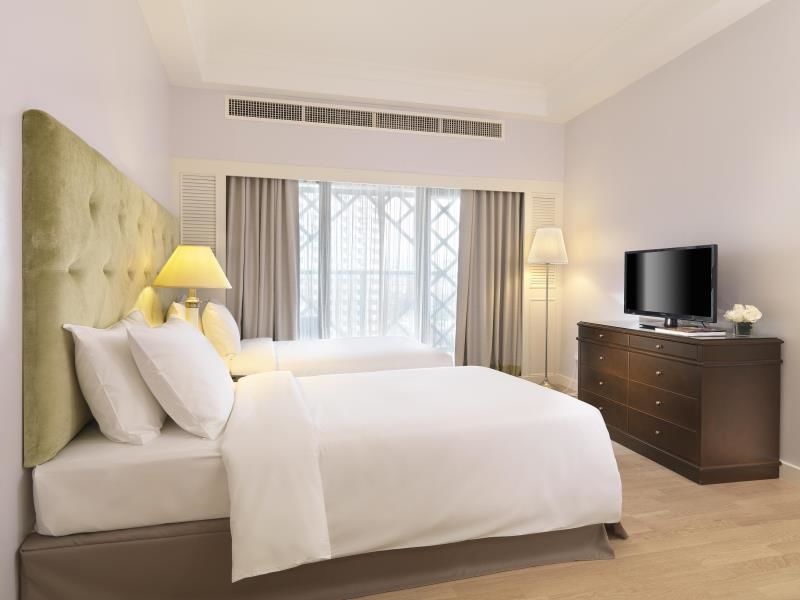 3. E&O Residences Kuala Lumpur - Rs. 5927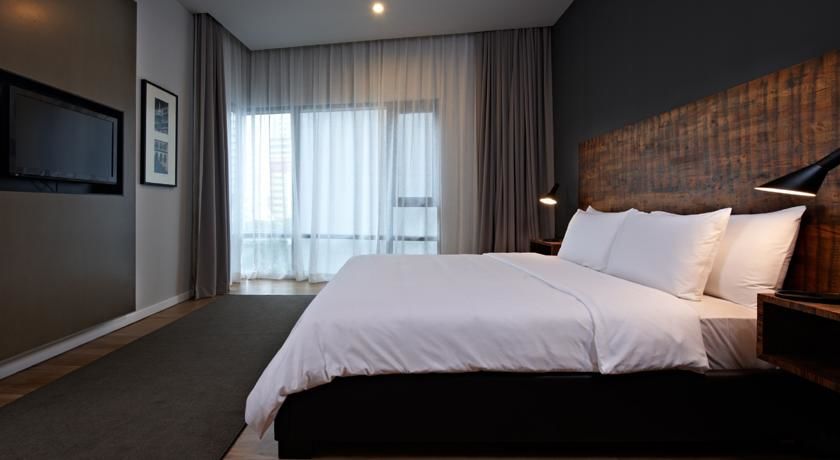 4. Grand Millennium Kuala Lumpur - Rs. 7198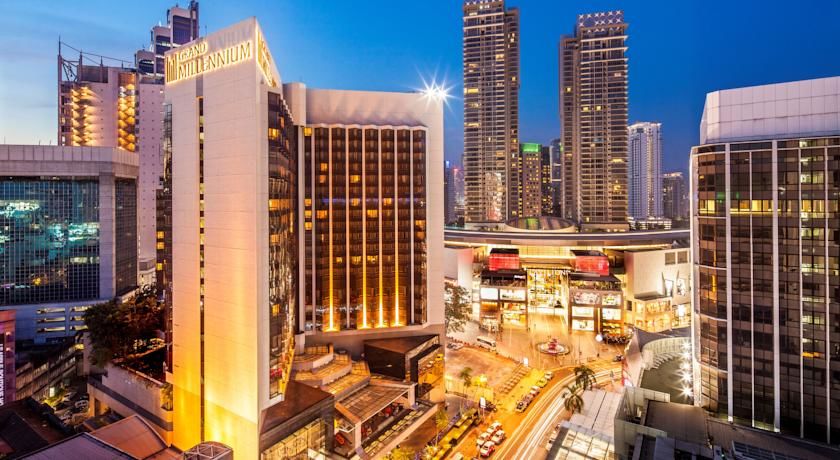 Best Rated Places to Eat in Kuala Lumpur
1. Dining In The Dark - The very idea of eating in complete darkness might sound insane, but it greatly heightens your sense of smell and taste and helps you connect with food on a different level. And yes, the fare served here is delicious.
2. El Cedro - If Spanish cuisine is what you fancy, El Cedro is the perfect place for brunch and even dinner for that matter. It belts out excellent pork dishes.
3. For the best local street food in Kuala Lumpur, head over to the Glutton Street and munch on some crispy fried chicken and fried noodles.
Malaysia's ultimate entertainment destination, Genting Highlands is massively popular among day trippers. On Day 3, you could either rent a taxi from Kuala Lumpur for around 300MYR to take you to the resort or a cheaper option is to take the bus for some 10MYR. The drive lasts about an hour and it is wise to leave early in the morning. One can easily walk around the resort and also explore the valley by virtue of the Genting Skyway.
Amazing Things to Do in Malaysia : Genting Highlands
1. Have truckloads of fun at the Genting Highlands Theme Park which will soon morph into the 20th Century Fox World. You're in the city of entertainment, after all and ticking off the most exciting bit of your Malaysia itinerary.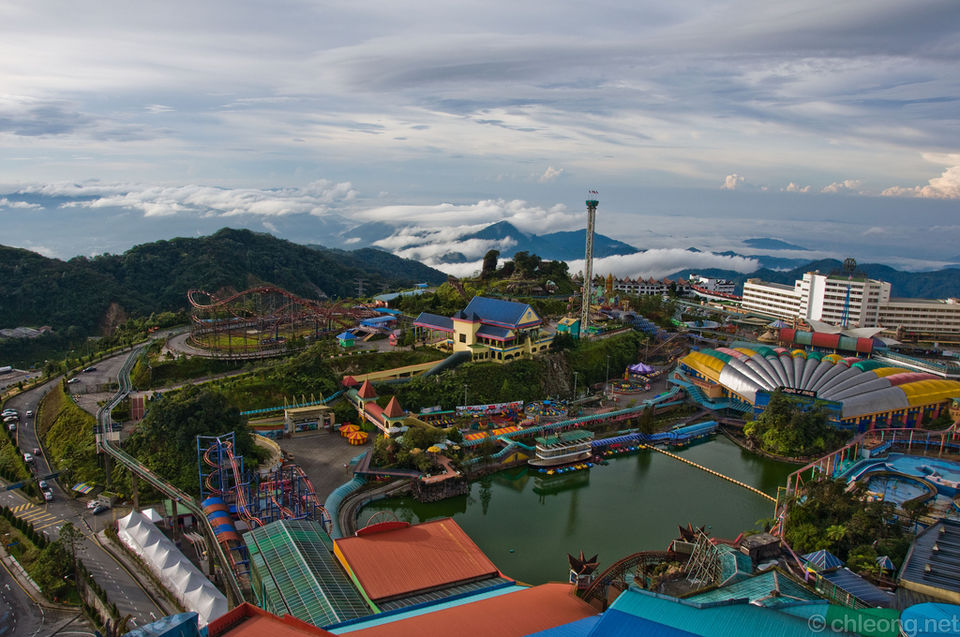 2. Hop aboard the Genting Skyway, one of the fastest and longest gondola lifts in Southeast Asia. The views of the rainforests are fantastic and will stay with you for a very long time.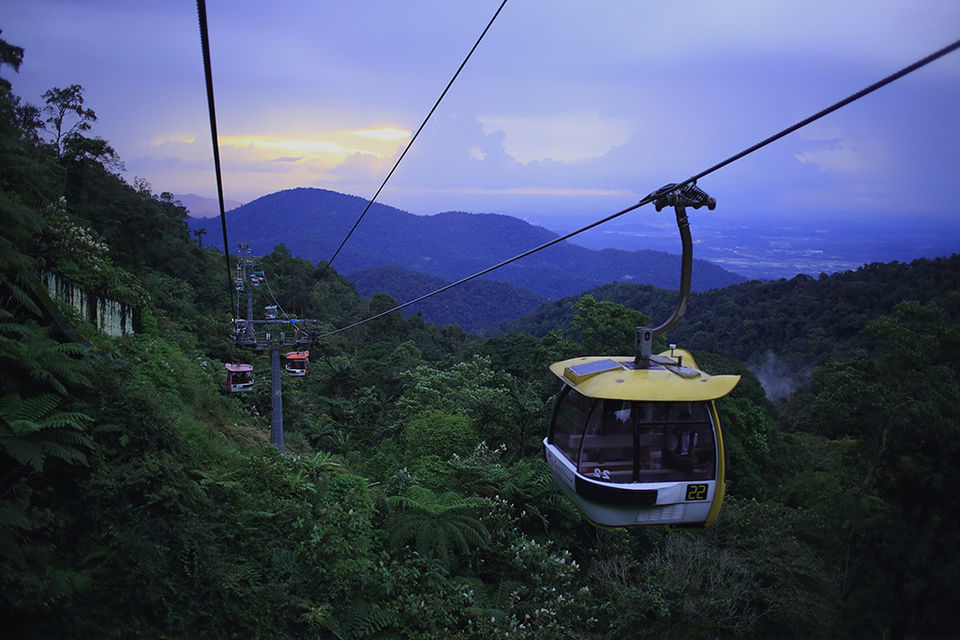 Best Rated Places to Eat in Genting Highlands
1. Bubbles & Bites - With inexpensive continental food and a nice selection of drinks, Bubbles & Bites is undoubtedly the most popular name in Genting Highlands. On non-foggy days, the glass windows will help you greet the gorgeous panorama outside.
2. Coffee Terrace - This restaurant is huge and aims to serve you the world on a platter. Right from Chinese and Japanese food to Continental, Indian and local dishes.
Georgetown is multifaceted and alluringly so and therefore occupies a vital place in your Malaysia itinerary. Taking a train from the Kuala Lumpur Central Station is the easiest way to get to the majestic state of Penang. You could book your tickets for the same on the official website of Malaysia Railways or buy it at the station itself for around 50MYR. Once you're off the train at the Butterworth station, you would have to take the Penang ferry service to Georgetown for approximately 2MYR. The train journey is roughly six hours long and the ferry departs every 20 minutes.
Amazing Things to Do in Malaysia : Georgetown
1. Explore the impossibly beautiful interiors of the Pinang Peranakan Mansion to develop an understanding of the lavish lifestyle and customs of the Peranakan community. It is one of the most interesting places to visit in Malaysia.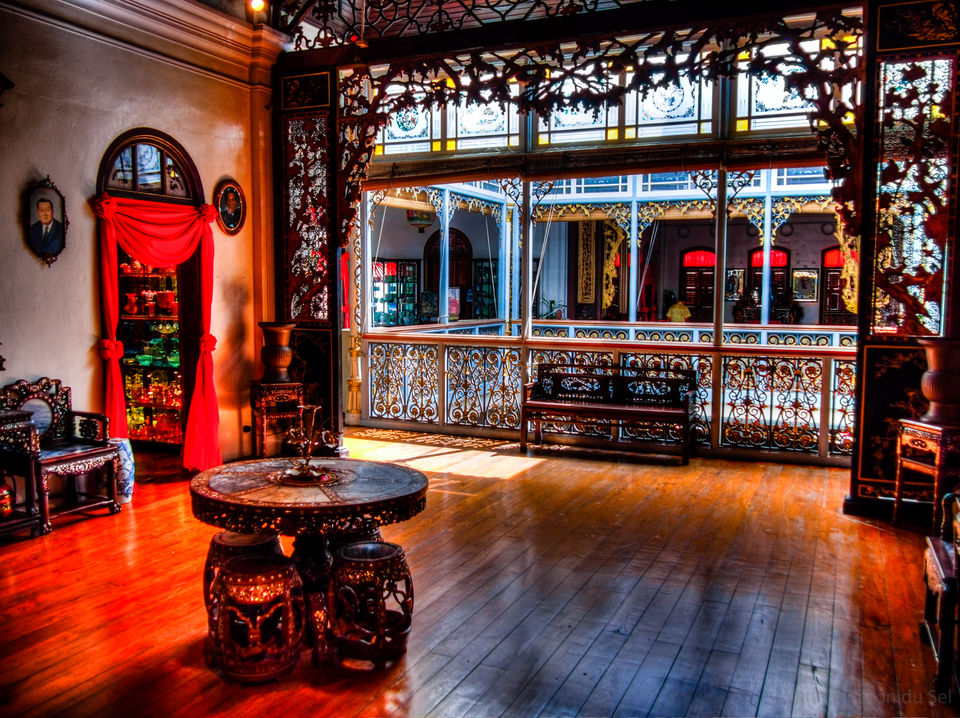 2. One of the most recognizable buildings in Georgetown, the Cheong Fatt Tze Mansion or the Blue Mansion is an architectural wonder and has also featured in several films. It is a lesser known feature of Malaysia Tourism but is certainly unmissable.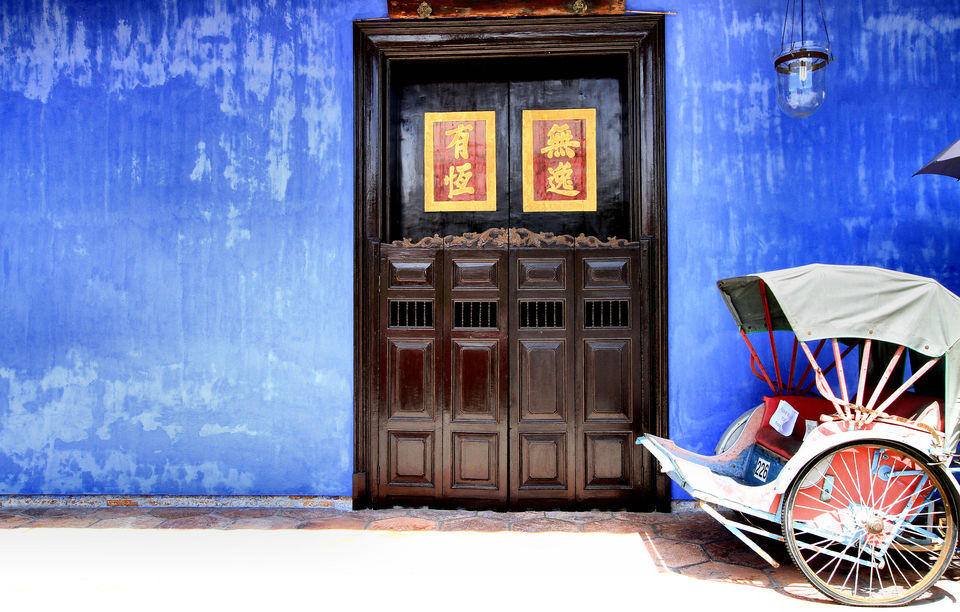 Best Rated Places to Stay in Georgetown
1. Brand New With Great View - Rs. 3129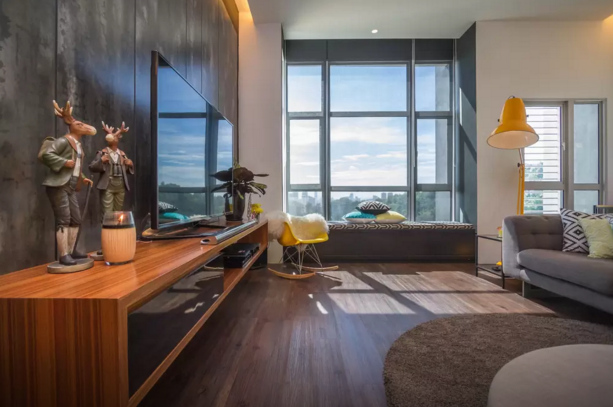 2. Sunway Hotel Georgetown Penang - Rs. 3128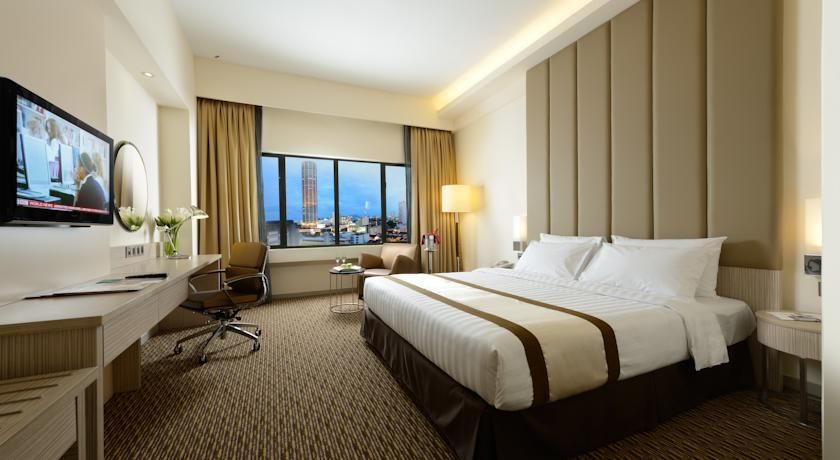 3. Golden Sands Resort By Shangri-La Penang - Rs. 5761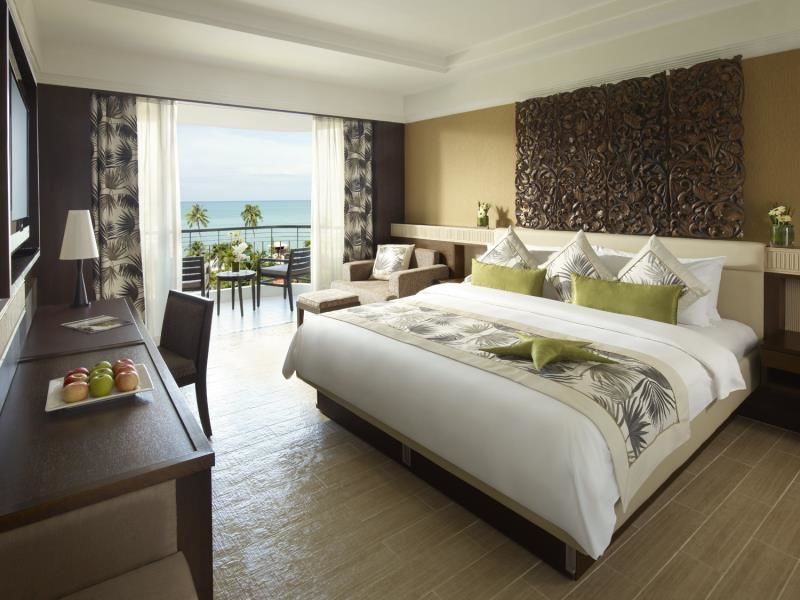 4. G Hotel Gurney - Rs. 9003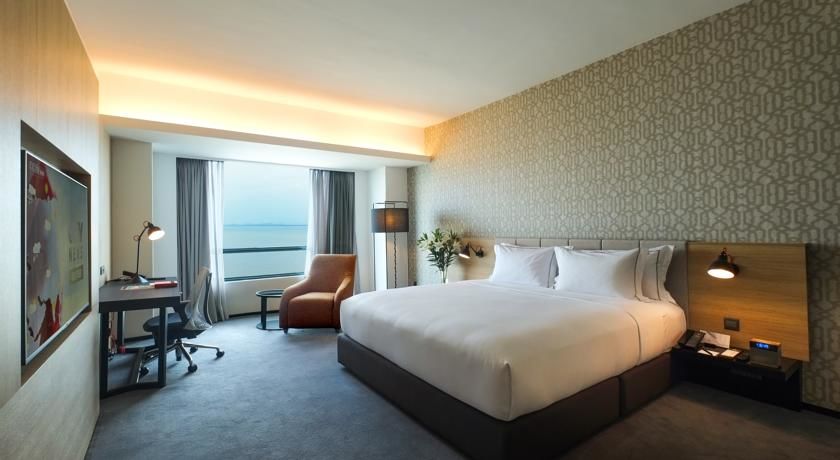 Best Rated Places to Eat in Georgetown
1. Kebaya - Easily the most identifiable restaurant in Georgetown, Kebaya serves delectable Malaysian and Chinese food courtesy of a fancy four course menu. There's also live piano music.
2. Mews Cafe - This cafe serves traditional Penang food and is well known for its desserts. Yet another plus is the fact that the staff is amiable.
Langkawi is synonymous with luxury and happiness and is deservedly the jewel of the Kedah state. The easiest way to travel from Penang to Langkawi is by taking the Penang Langkawi ferry service which comes for around 60MYR. There are three boats originating from Penang and the journey to Langkawi island is roughly 3 hours long. You can rent a car to look around the island or take a taxi for approximately 20MYR because buses are few.
Amazing Things to Do in Malaysia : Langkawi
1. Relax on the beautiful white sand beaches of Langkawi Island and perhaps sip on a cocktail or two. If you find comfort in doing nothing, this definitely is an important constituent of your Malaysia itinerary.
Photo Credit : Ishak J
2. A suspended pedestrian bridge and a shining gem for Malaysia Tourism, strolling down the Langkawi Sky Bridge is a unique experience.
3. What is supposed to be the steepest cable car on our planet, the Langkawi Cable Car transports you to the peak of Mount Machinchang and the skybridge. This adrenaline-pumping activity is the most thrilling of all the things to do in Malaysia.
Photo Credit : Ishak J
Best Rated Places to Stay in Langkawi
1. Villa Sri Kampung - Rs. 4199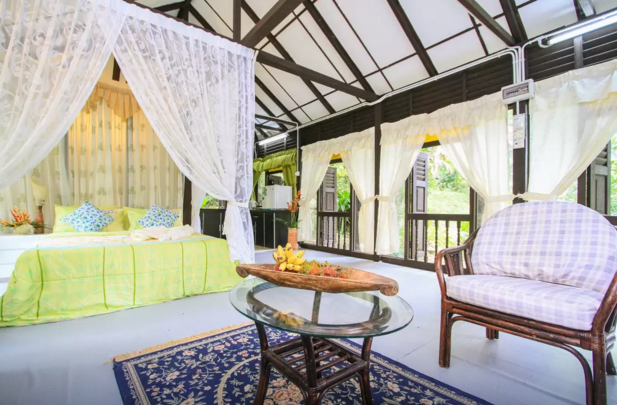 2. Ombak Villa By Langkawi Lagoon Resort - Rs. 9578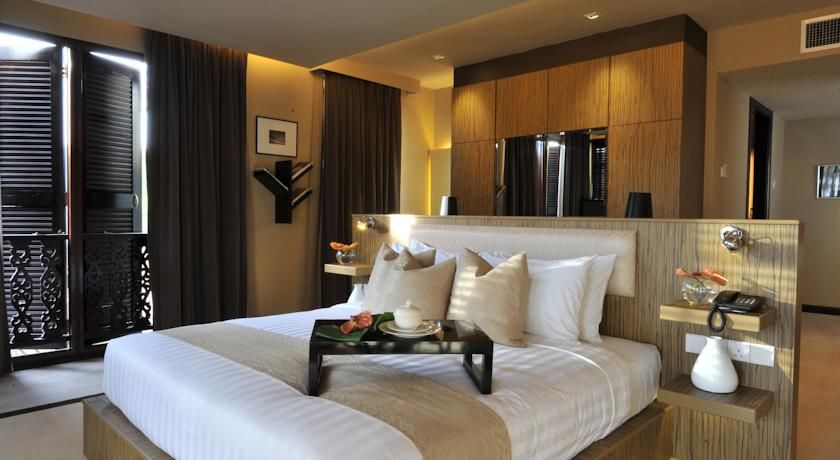 3. Berjaya Langkawi Resort - Rs. 13167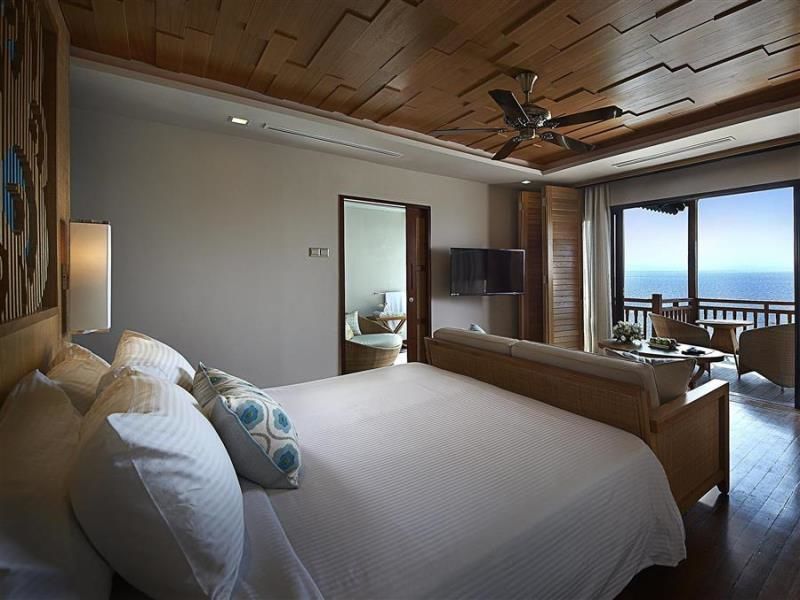 4. Vivanta by Taj - Rebak Island, Langkawi - Rs. 10536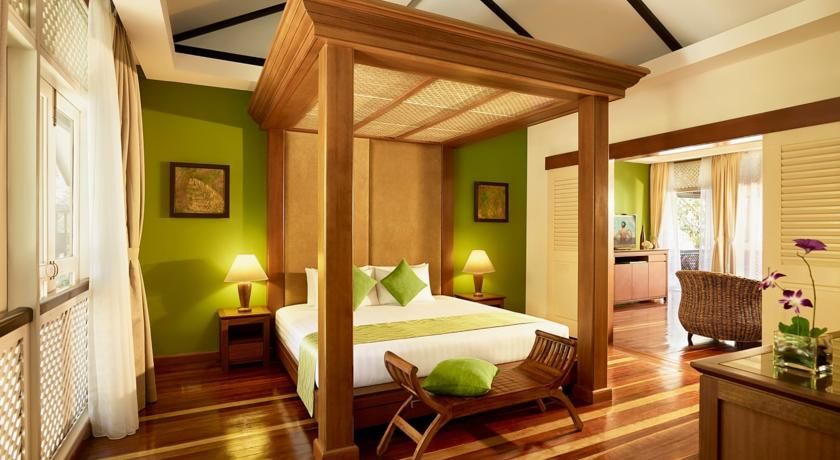 Best Rated Places to Eat in Langkawi
1. Privilege Restaurant & Bar - This elegant restaurant serves brilliant Malay, Chinese and Indian cuisine and is certainly for everyone and not just the privileged.
2. MY French Factory - This quaint creperie serves wonderful homestyle French crepes and desserts. It is just the right place for a good breakfast.
Selamat Datang!
All hotel prices are approximate and on a per day basis. They were last updated on February 11th, 2016.
Have you been to Malaysia or are planning a trip there soon. Share your experiences, queries or insights with other travelers on Tripoto.