Having travelled extensively through most of India, I had been yearning for an international trip for a while. What kept me from finalising a trip was the fact that airline tickets to international destinations are extremely expensive. This would leave me with a meagre amount to spend on travelling within the country. The last thing I wanted to do was to travel thousands of miles and yet only explore the country superficially.
When I heard that Malaysia Airlines, known for its impeccable service was also budget-friendly, I knew where I had to go. I logged into their website, their online booking service was so smooth and user friendly that I had booked my tickets before I could contemplate more. I was ready with packed bags and bookings, all set to begin my voyage to the unexplored East Malaysia! Dotted with rainforests, protected islands and wildlife, I was excited to explore the country's hidden gems.
Check out offers by Malaysia Airlines here.
It felt like my vacation had begun as soon as I entered the air plane. I rarely ever enjoy flights on account of cramped spaces, terrible food and unpleasant service. However, my experience in Malaysia Airlines was extraordinary. There was no delay in arrival or departure, the crew on board was caring and pleasant, the food was delicious, and the entertainment system kept me busy throughout the flight. Even though I was in economy class, my journey was no short of a luxurious one.
Luckily, I had booked the window seat before hand. Unlike most other airlines, I could book it at a nominal charge! The view as we approached Kuching, the capital city of Sarawak was nothing short of spectacular. I could see the endless blue ocean marked with islands. Here's the itinerary I followed to explore off-beat Malaysia.
Day 1: Arriving in Kuching
I arrived in Kuching by late morning, and set out to explore as soon as I checked in. Kuching is the most populated city in Sarawak that boasts of rich culture and tradition. One can visit its landmark buildings, forts and palaces dating back to 19th century. At the same time, the city has a quirky side to it. You'll be surprised to see a number of cat statues that are spread across the city!
I first headed to Sarawak Museum, the oldest museum in Borneo. Perfect for an insight into the culture of South-East Asia, the museum presents exhibits of natural history, archaeology and ethnic groups of region. The museum was a brilliant start to the trip as it equipped me with Malaysia's cultural and historic backdrop.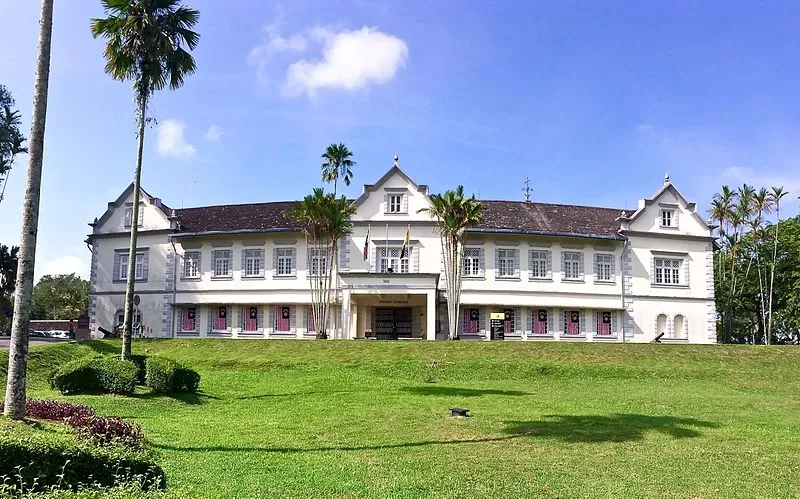 Next, I visited the Main Bazaar, situated along the banks of Kuching River. Here, I browsed through antiques, traditional handicrafts and souvenir shops. The Main Bazaar is ideal for shopping; one can even visit art galleries and grab a bite at its many restaurants.
A short walk away in Jalan Borneo, I visited a fascinating place called the Upside-Down House. This interactive art gallery, which is home to Upside-Down House is an extremely fun experience.
Just as the sun was about to set, I was advised to head to Kuching Waterfront. Consider this as the Marine Drive of Sarawak. Buildings new and ancient glistened under the sun's golden warmth. I sat by the lake for a few hours. There were vendors selling street food along the waterfront, so I devoured a hot bowl of laksa, a signature spicy noodle soup of Malaysia.
I hopped on an overnight bus from Sawarak to Kota Kinabulu. Kota Kinabalu is located in Sabah, where I was going to spend the rest of my trip.
Day 2: Kota Kinabalu
I had already booked a two day trek to Mount Kinabalu, the highest peak in Malaysia. This is a World Heritage Site that is protected amid Kinabalu Park. Situated at a whopping height of 13,455 ft., this is a medium difficulty trek that takes two days to complete.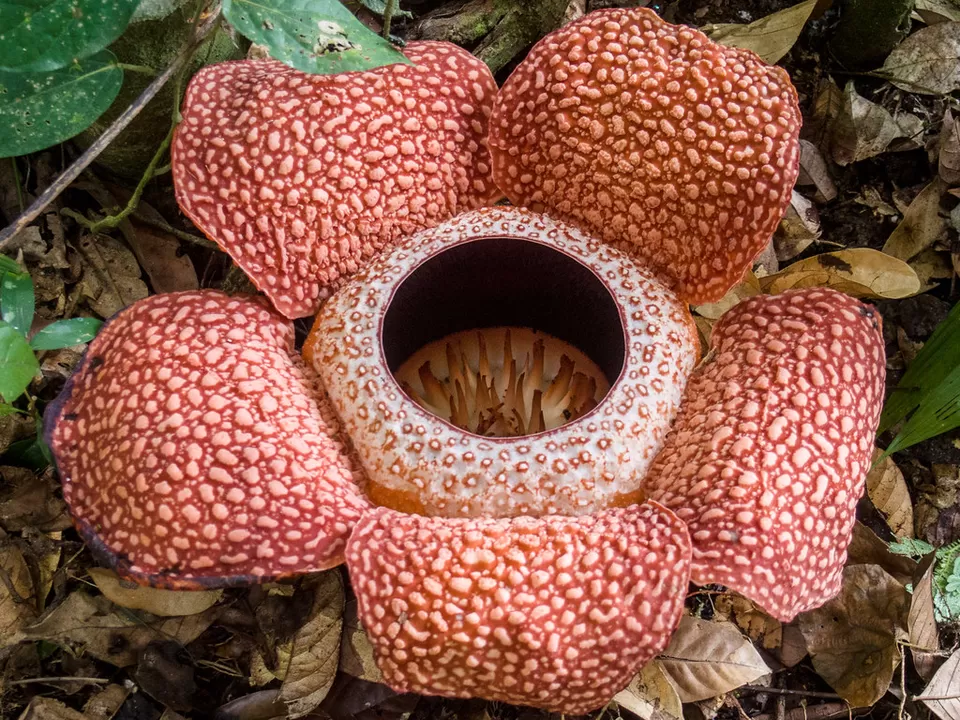 We started from Timpohon and reached the Low's Peak summit. The trek was exhilarating in terms of views, but what stood out most was witnessing the rare fauna around it. We saw Rafflesia, the biggest flower in the world! We even spotted the Stinking Corpse Lily, which, as the name suggests, is infamous for its repulsive smell.
This night, we stayed at Panalaban Assorted Huts which was also a unique experience in itself.
Day 3: Reaching the summit
The next day we began our summit to Low's Peak. Today I learnt the truth in the popular saying, "the best view comes after the hardest climb." The route to the summit was treacherous, however, once I reached the top, I was mesmerised by the stunning view. Cottony clouds blanketed the valley below, and it felt like we existed in a vortex.
Don't forget to book this trek well in advance as only a particular number of permits are given out every day.
I returned to Kota Kinabalu and called it a day in order to recoup from the trek.
Day 4: Relaxing on a secluded island
Next, I visited Manukan Island, for which I boarded a ferry from Jesselton Point Ferry Terminal. This was the only island that I visited, but you can also purchase tickets to Manutik and Sapi. Although this is the most visited island of Sabah, it is extremely conserved and well-protected. The waters here are teal blue and so clear that one can even see the surface! This was an ideal place for snorkelling. I spent my day exploring different , secluded beaches and took the ferry back at 4.00 pm.
In the evening, I headed to Chinatown, popularly known as Gaya Street. Located in the heart of the city, Chinatown is a wonderful place to explore Chinese food.
Day 5: River cruise and dining with fireflies
After three action packed days, I wanted to take a break taking the river cruise and fireflies tour. The cruise went through the wetlands situated south of Kota Kinabalu. We were cruising through Klias river, spotting rare wildlife like proboscis monkey, silver leaf monkey and macaques. At night, we watched fireflies outside our cabin as we had dinner. We returned to Kota Kinabalu by night.
Day 6: Last road trip in Malaysia!
Today, I returned to Kuching, from where I was to catch the flight back home the next day. The road trip was a wonderful experience. Since I had previously taken this trip at night, I had missed out on enjoying the beautiful route. We were driving through roads surrounded by untouched forests, while tiny colourful towns occasionally came to greet us.
Day 7: Aboard Malaysia Airlines
Today was the last day of the trip, and yet, I wasn't returning with a heavy heart. The wonderful experience of travelling back in Malaysia Airlines still awaited me. I spent the journey back home feeling pampered and happy—the perfect goodbye to Malaysia
Planning a trip to Malaysia? Book your flight with Malaysia Airlines!
In association with Malaysia Airlines
Frequent Searches Leading To This Page:-
places to see in Malaysia in 5 days, places to see in Malaysia in 2 days, places to see in Malaysia and Singapore, Malaysia holiday packages from India, Malaysia trip packages from India, Malaysia trip package from Delhi