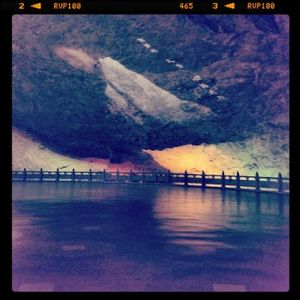 Places to stay near
Jiuxiang
Taste Real Kunming, City Center.
Kunming IviesWill International Youth Hostel
Reviews of
Jiuxiang
•
1
The Jiuxiang Scenic region is located 90 kilometres away from central Kunming and it comprises five scenic areas: Diehong Bridge, Sanjiao Caves, Dasha Dam, Alu Long and Mingyue Lake, covering 175 square kilometers. However, this beautiful natural wonder is most popular for its karst caves that have formations in a plethora of shapes and are brilliantly lit in order to amplify their beauty. There is a lot to explore and for those who do not love walking, cable cars can take visitors from one area to another. Getting there: Visiting Shilin and Jiuxiang on the same day is a very good idea, therefore renting a car or taking a taxi up to the Stone Forest is the best thing to do and you could ask your hotel staff to arrange one for you. A return journey should cost you 250 to 300 Yuan. If you are looking for a cheaper option, bus connections, albeit complicated, are available. The tickets for Jiuxiang come for about 120 Yuan and a lot of walking is involved. Since you will be spending up to six hours travelling, try and leave early in the morning in order to wrap up your tour by evening.
Attractions near
Jiuxiang