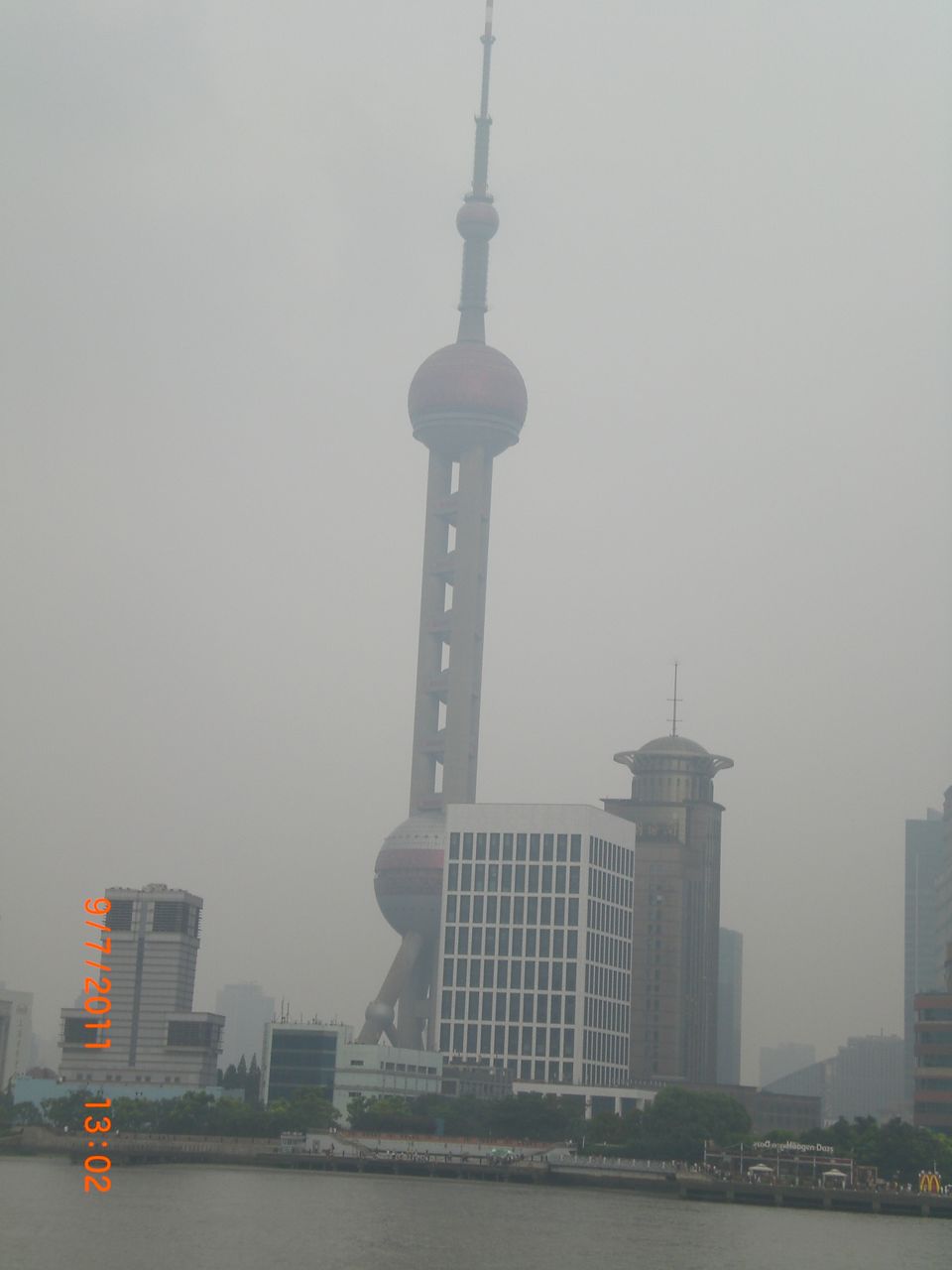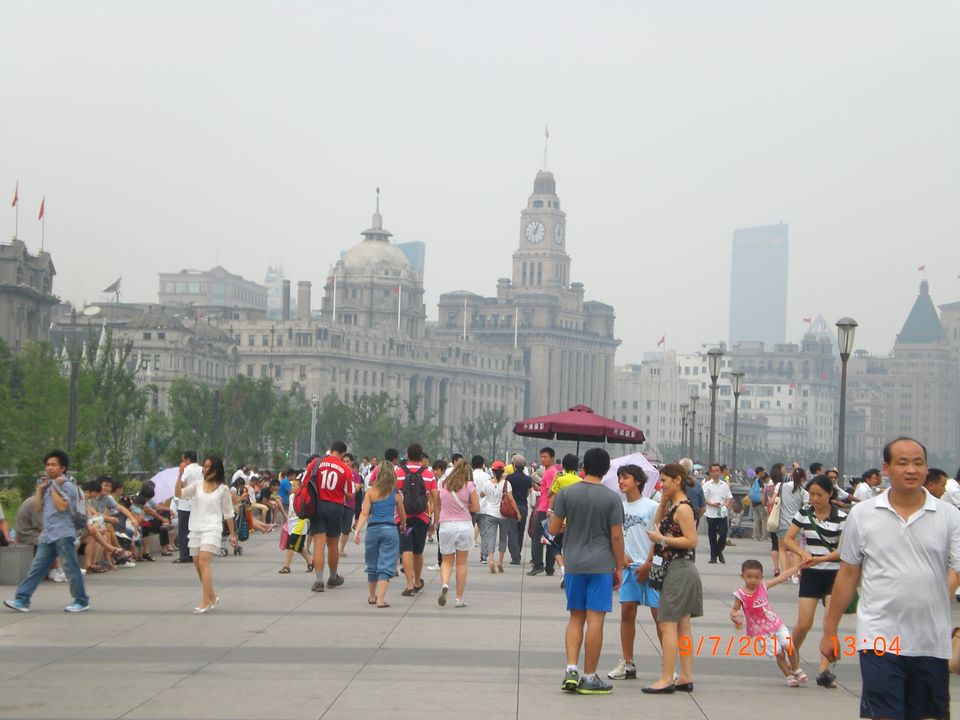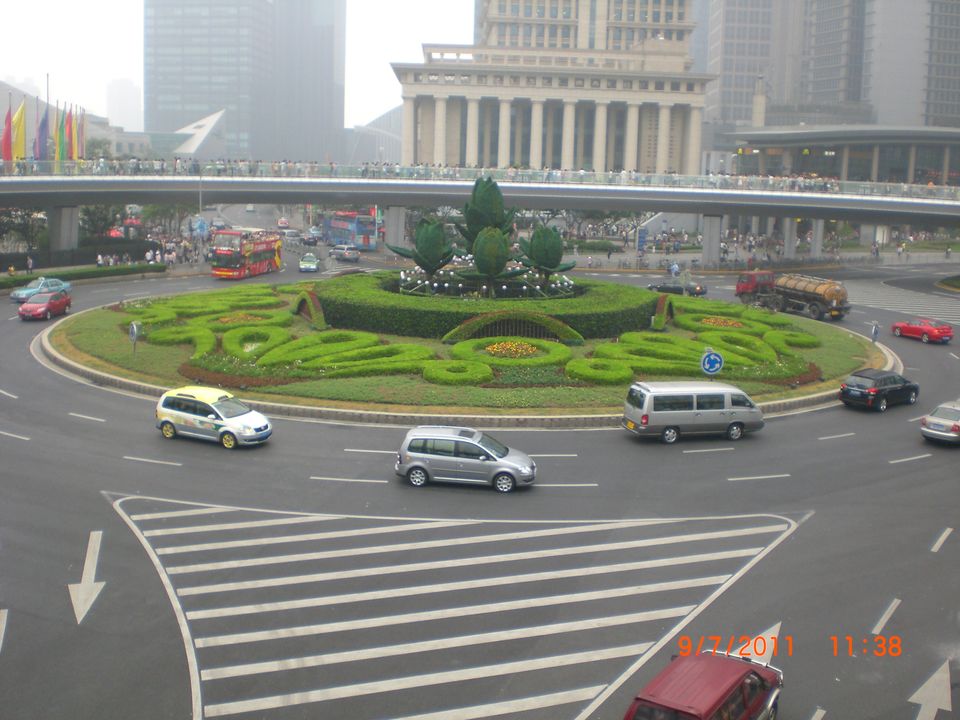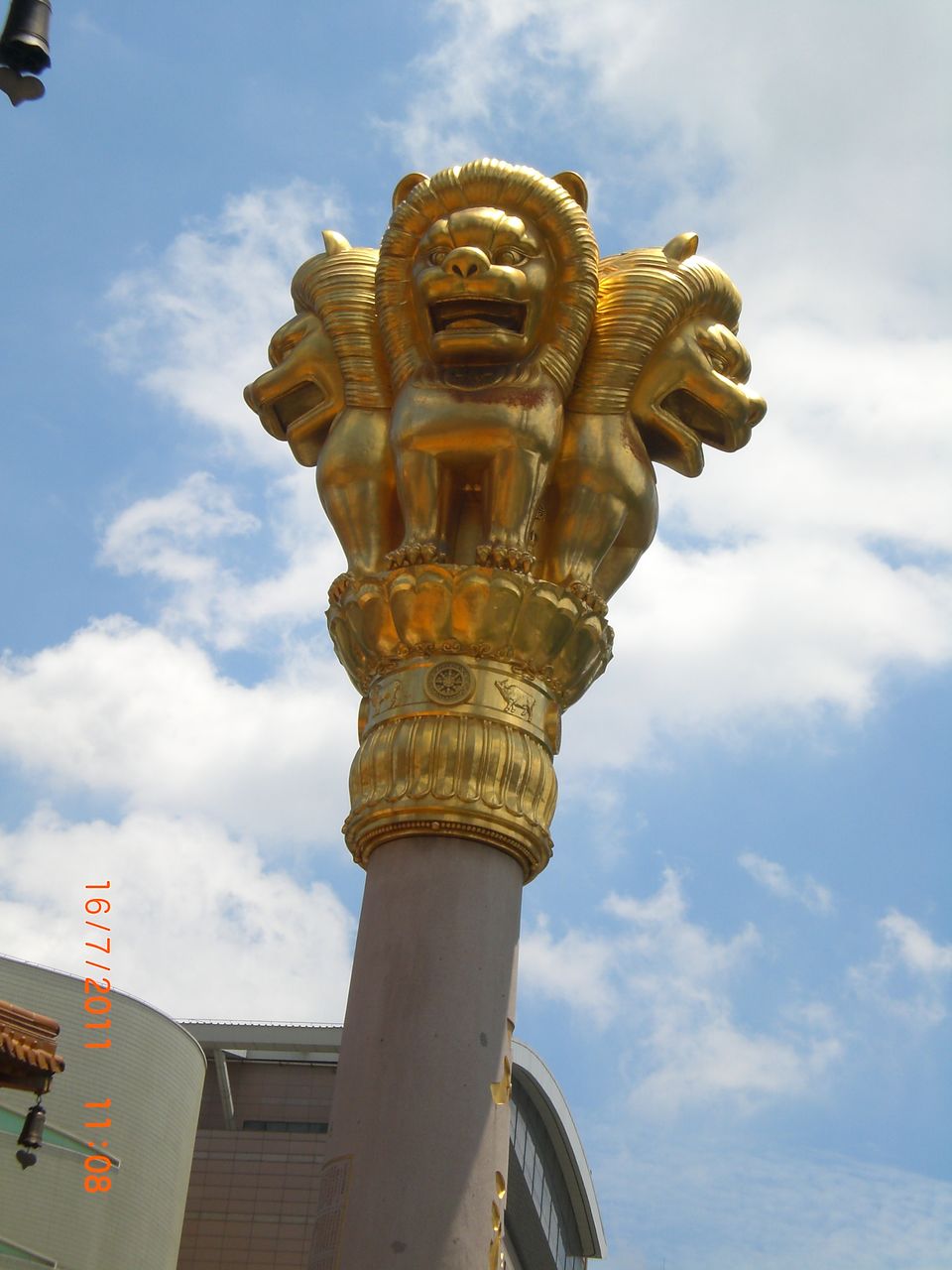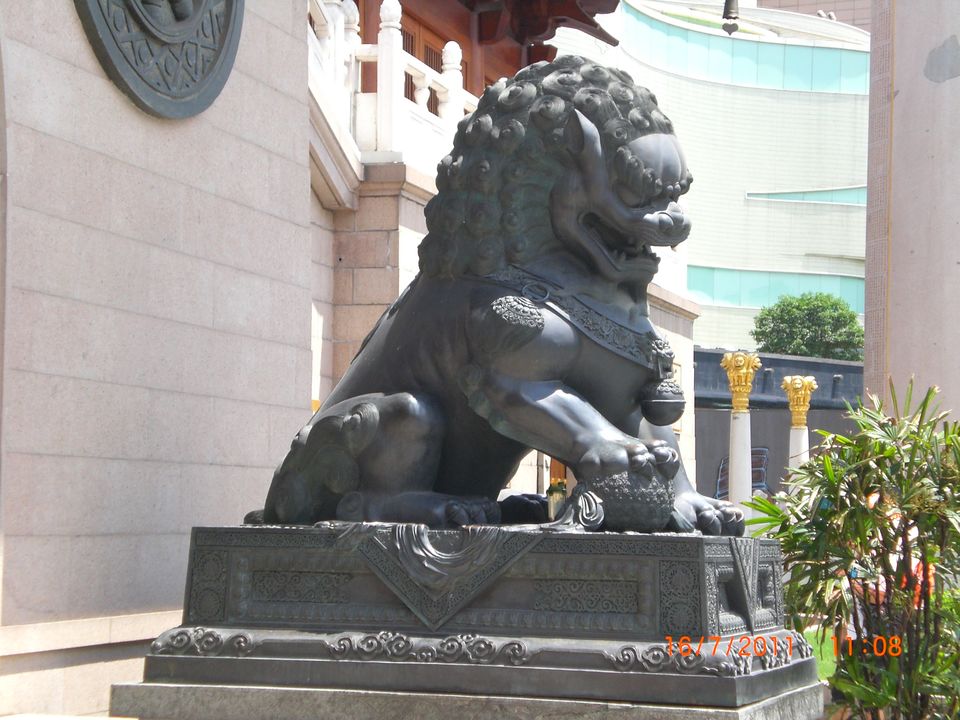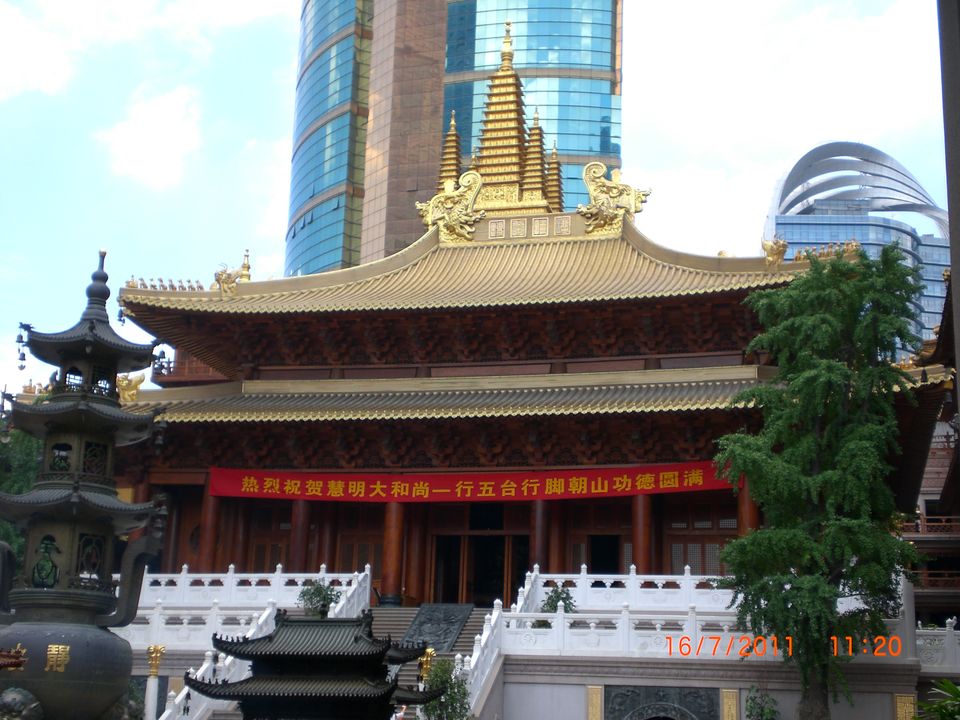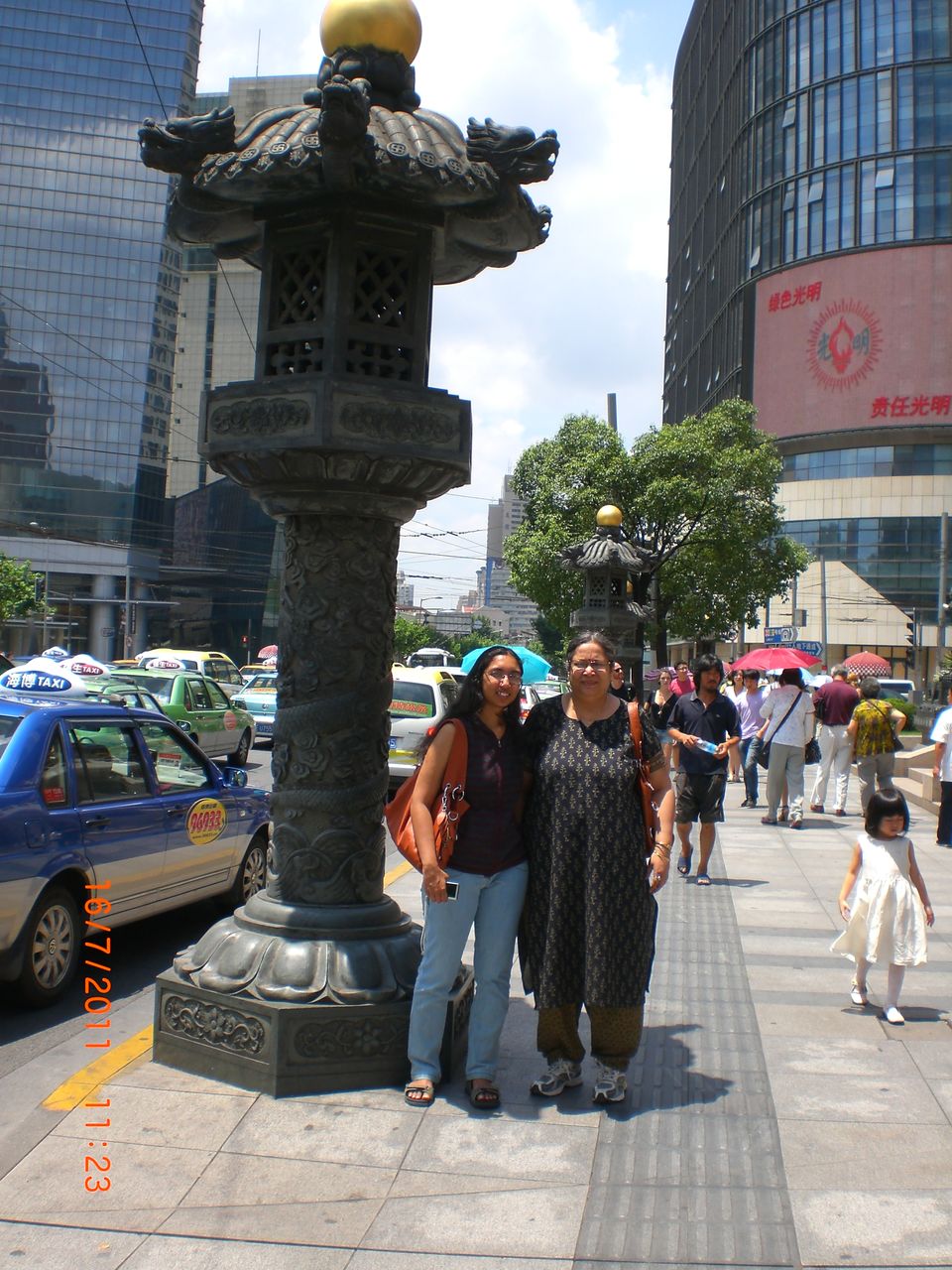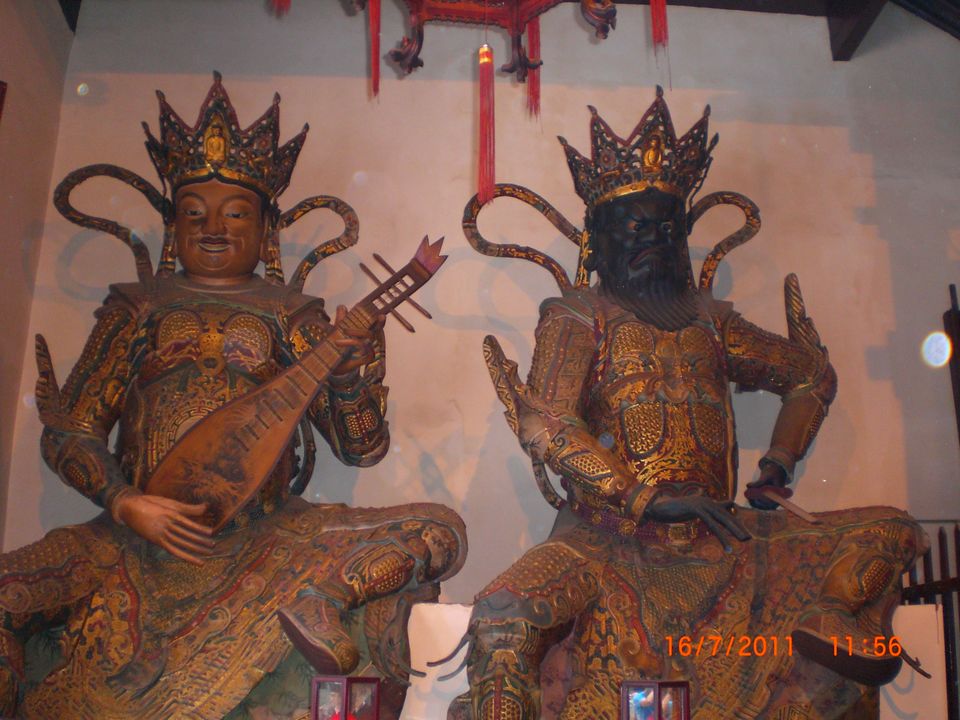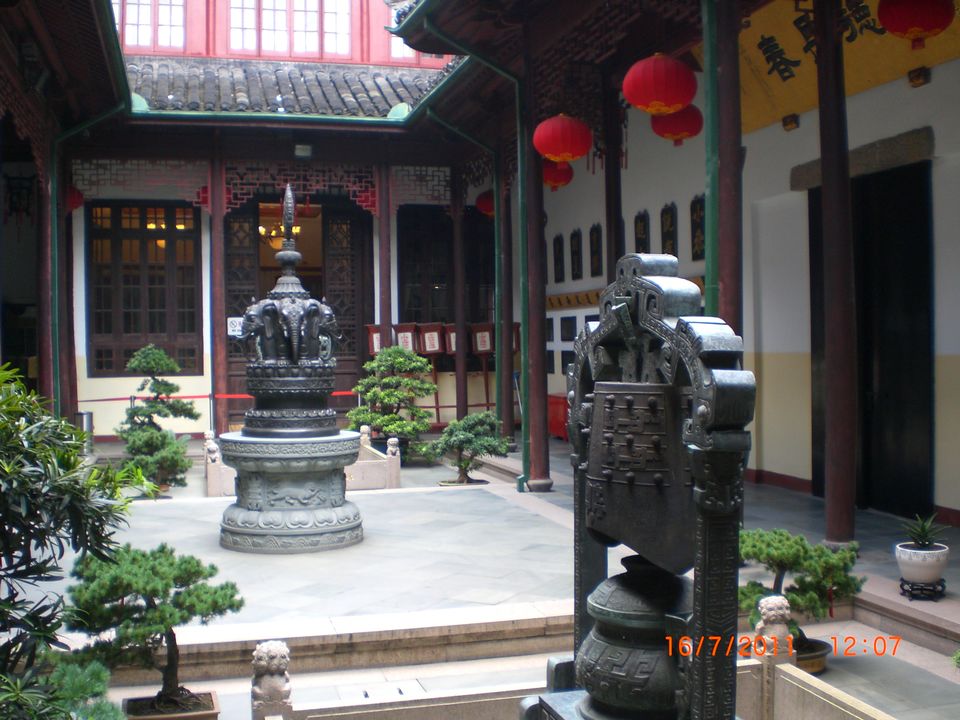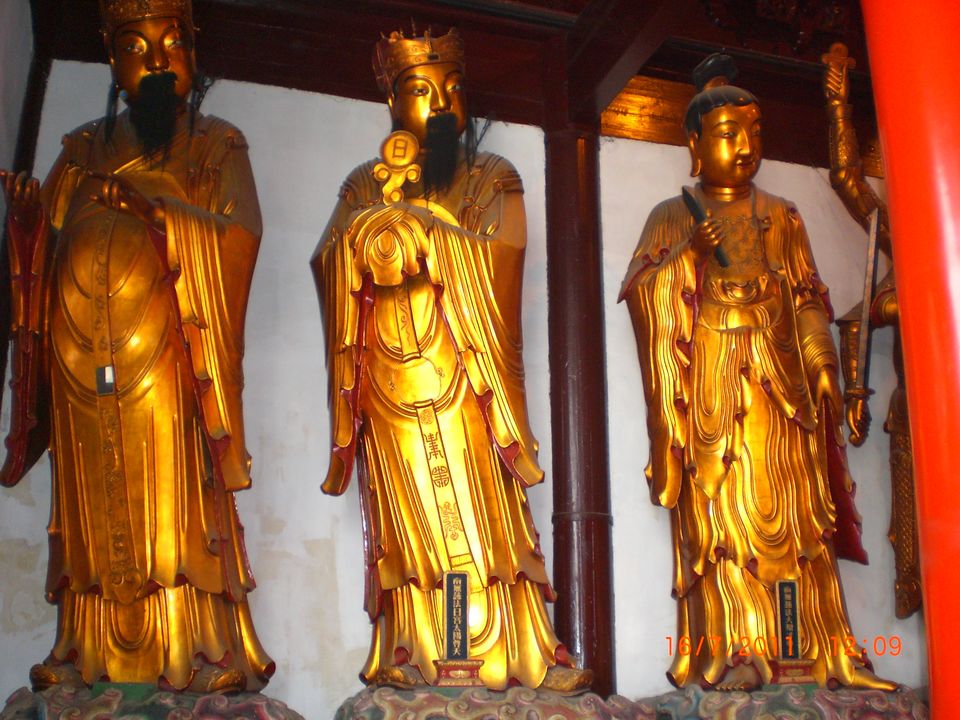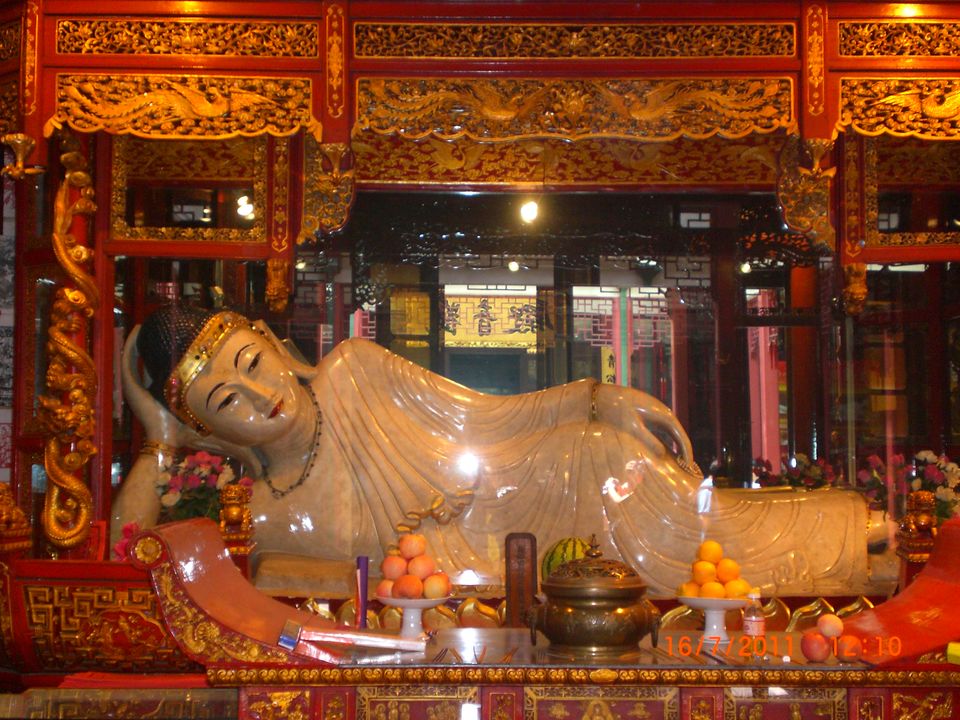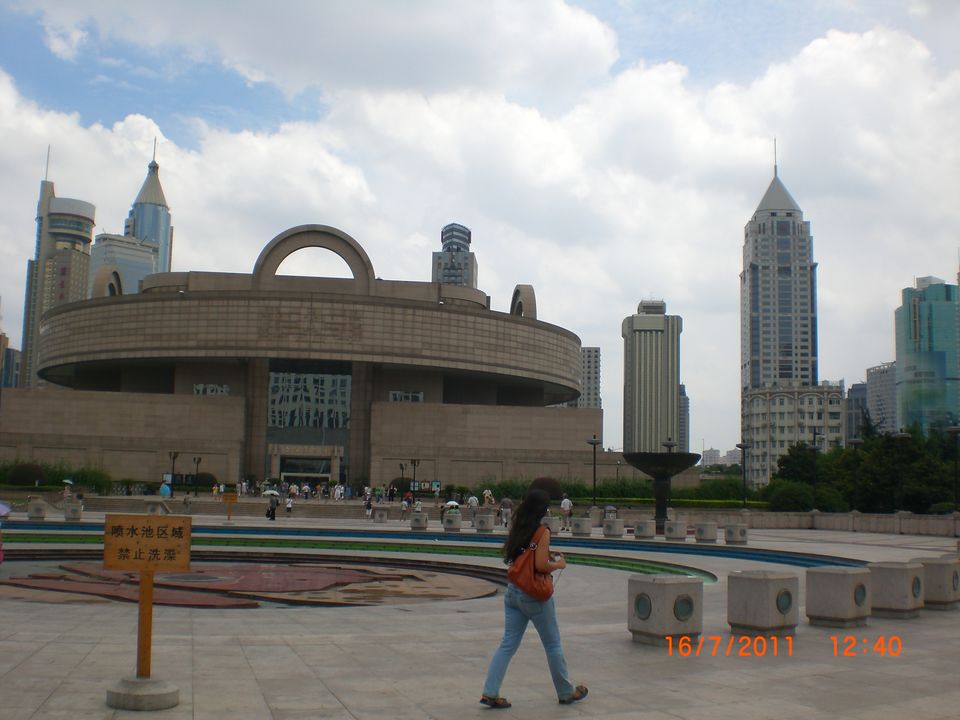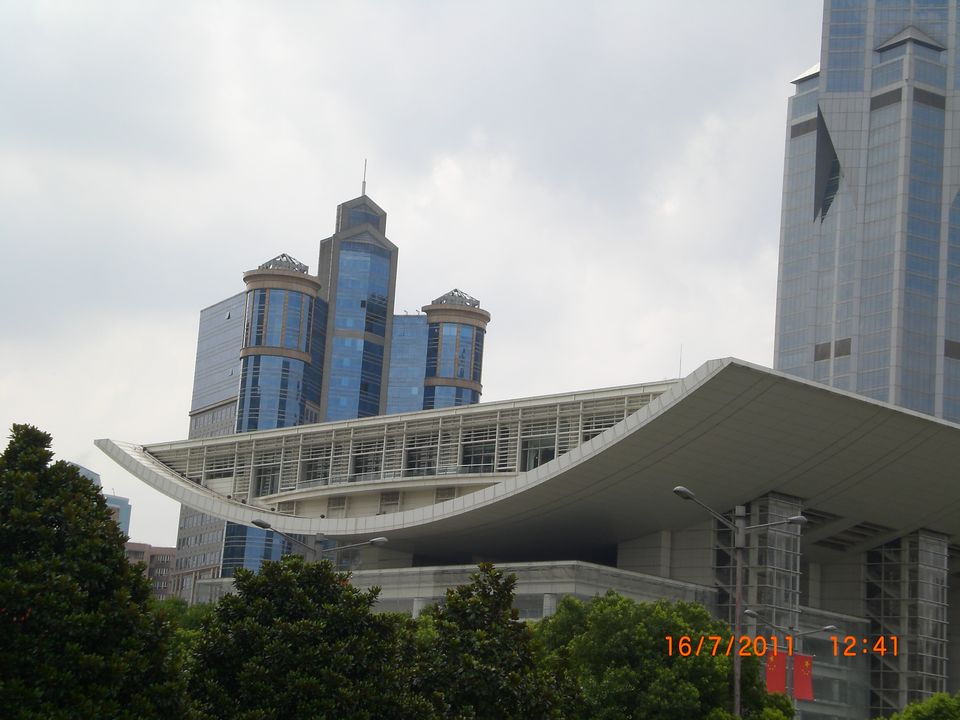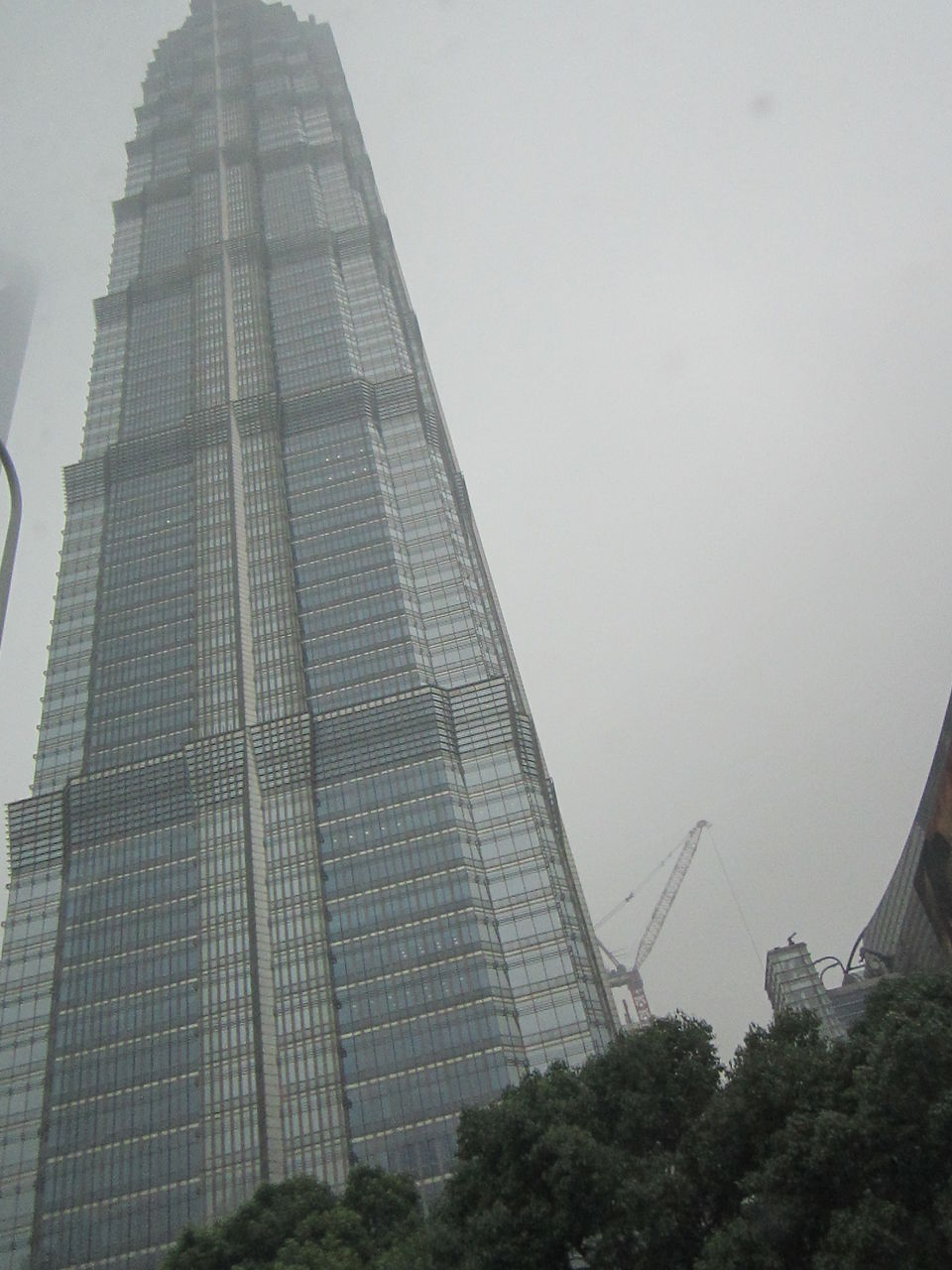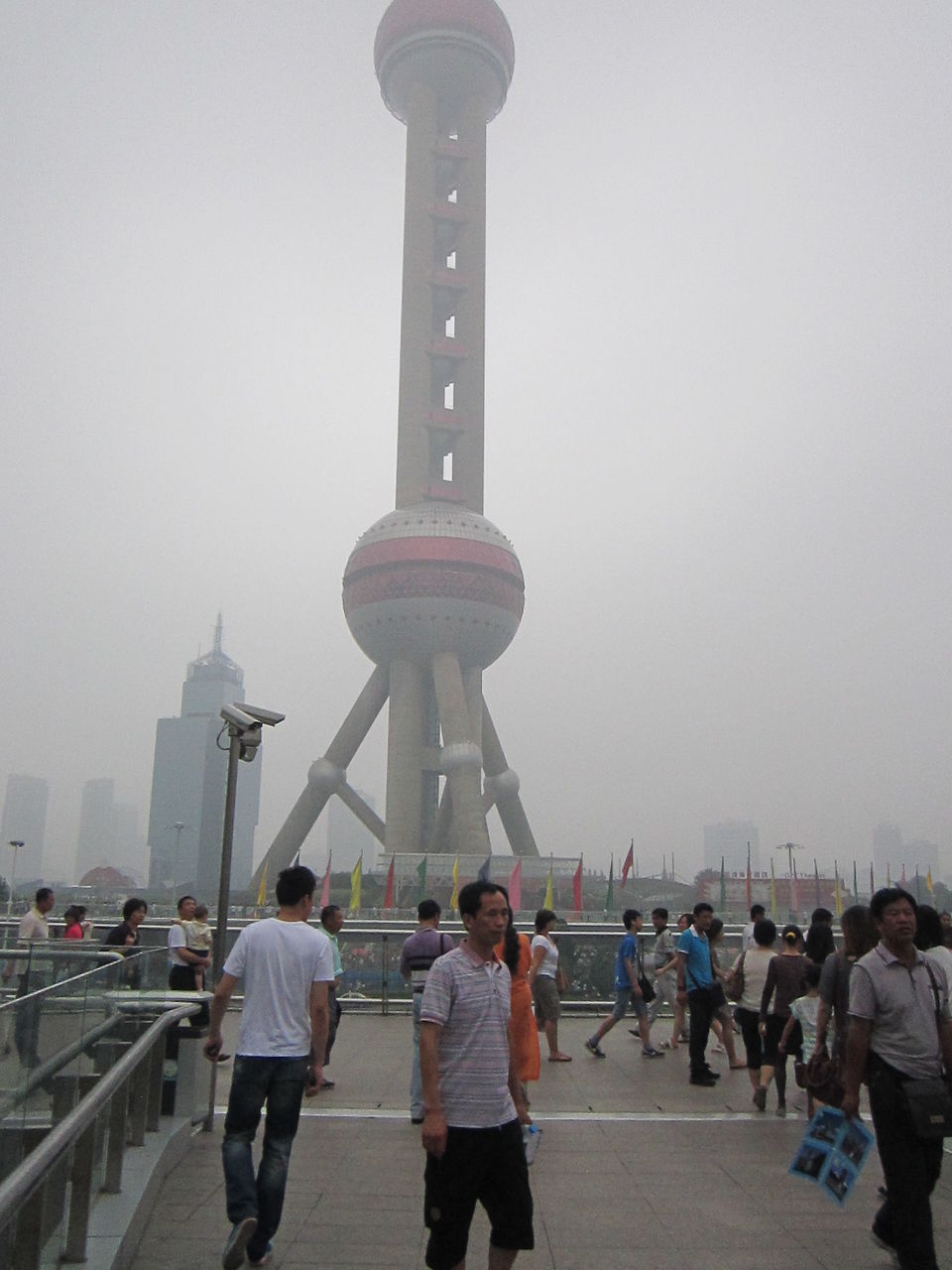 Shanghai is China's most modern city. While it looks like a metropolis, there are places around Shanghai which give it a distinctly Chinese feel. We reached Shanghai from Delhi in about 6 hours via China Eastern. I went there in 2011 when my parents were staying, so we had a car to go around. But Shanghai is very well connected by metro and other means of public transportation. The only thing to take care is to know the Chinese names of the places you want to visit, because these names are quite different from the English names.
Our first stop was at the Oriental Pearl Tower, which is an ornate TV tower located in the heart of the city. On a clear day, you can ride up to the top for a view and dine at the restaurant located within. Unfortunately, we went on a cloudy day, so could not enjoy the view.
On the way, we also got a glimpse of the 88 story Jin Mao tower, which was once the tallest building in China. We then headed to the Bund, which is a waterfront. It gives a brilliant view of the Shanghai skyline, especially at night.It is a great place for a leisurely stroll or just admire the skyline.
From here, we went to the Jing'An temple. It is an old temple located in Shanghai. We saw many people who had come to offer prayers. There was an ugly looking statue in the middle of the courtyard where people were throwing coins and wishing for something to come true. I found buddhist temples to be quite different from the Hindu temples here in India.
Then we went in search of Yuyuan garden, which is a traditional Chinese Garden located in modern day Shanghai. We did not find it, but we did find a local market place selling traditional clothes, accessories and other wares. Finally we had lunch at an Indian restaurant and went home.
The next day, we went to the Bund once again, and from there we went to see the famous Jade Buddha Temple. The huge white reclining Jade Buddha is a sight to behold.
From here, we went to the Shanghai museum, which is one of most beautiful museums I have seen. There are exhibitions of ancient coins, pottedry, furniture, paintings, seals etc. The artifacts are very well preserved and photography is allowed inside the museum. We thought it wasn't and I still regret not taking my camera inside. We spent a good 2 hours inside, and you can spend as much time as you like, depending upon your interest.
This is most of what I saw in Shanghai, and it was a wonderful 2 days spent in this city.