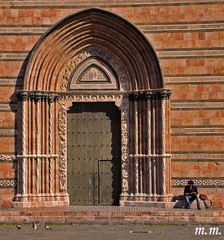 Places to stay near
Cathedral of Messina
Suggestivo appartamento in Galleria
Centralissimo mini appartamento
On the roof of the Strait!
Reviews of
Cathedral of Messina
•
1
This was the terminal point for me where I decided to get off the bus, and wander off into the parade. However, what first caught my attention was what stood right in the middle of this square in Messina- a beautiful and archaic Clock Tower. And what amazed the most was how the entire procession stopped just a few seconds before the clock struck 12, with the afternoon sun shining upon us all. And what followed this proved that this was a true mechanical and astronomical masterpiece as the bell door opened up and Ave Maria played in the background, with Jesus on a cross at the end of those few reveling minutes. For me there couldn't have been a better start to my journey through age old doors of the Cathedral of Messina. As I entered, I was enamored by not just its religious craft but the miracles made by man's creativity and art under the influence of medieval European culture. Whether it was the timber ceiling or the absolutely marvelous paintings, it was truly an awe-struck moment of my trip!
Attractions near
Cathedral of Messina