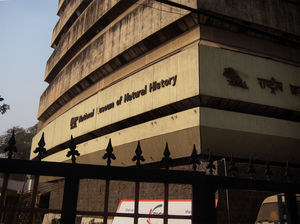 National Museum of Natural History
Places to stay near
National Museum of Natural History
Superior Double AC With Breakfast
★☞ The historical Center of Delhi !
Stay in a true Delhi neighbourhood
Bnb room 4 near metro and airport
Reviews of
National Museum of Natural History
•
1
Before it got severely damaged in the infamous fire that this museum caught in 2016, it had plenty to offer, including dinosaur bones and a whole lot of other skeletal remains of ancient animals. Although not in the same condition as before, you can still find a lot of dinosaur-related things here.
Attractions near
National Museum of Natural History