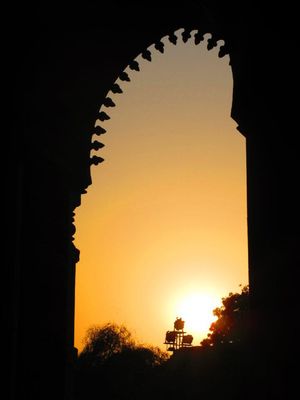 Best time to visit
7:00 AM – 10:00 PM
Open hours
6:00 AM – 6:00 PM
Things to do
Climbing up to the top of the tower is a tedious job but the view from there is extra ordinary. This serves as the main interest of most of the tourists. The Iron Tower situated nearby is one of the Metallurgical wonders in the Indian History. There are 379 steps in total to reach the top of Qutub Minar.
Budget
Rs 10 for Indians.Rs 250 for tourists
Traveller Types
Families, Couples, Friends
Rank
5 out of 370 attractions in New Delhi
Qutub Minar
This beautiful monument in the Mehrauli area of New Delhi was built in the 12th century by Emperor Qutub- Ud- Din- Aibak and was finally completed by his son-in-law, Iltutmish, who succeeded him. The monument is made up of 5 levels with projecting balconies on each level. The specialty of the monument is that each level is different from the others in terms of size and designs. This is what makes it even more spectacular. The verses from the Holy Koran of the Muslims are carved on the walls of the monument and the lattice work is remarkable too. The controversy surrounding this monument says that this was originally a Hindu monument, built much before the 12th century. It is also said that Aibak only renovated it by replacing the Hindu Stone designs with Islamic ones. Till now one side of the monument walls have Hindu designs on them and the outer part is adorned with ornamental Islamic designs. The monument has been damaged by natural forces and calamities many a times but has been repaired again and again. This is the reason why it stands strong even after so long.
Places to stay near
Qutub Minar
Jugaad Hostels PrivateRoom-SouthDel
Reviews of
Qutub Minar
•
32
Attractions near
Qutub Minar