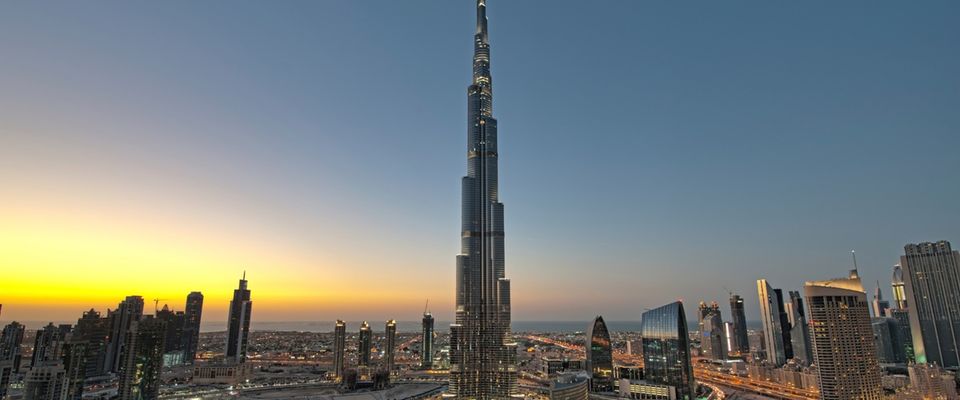 The tallest building in the world, The Burj Khalifa Tower is a stunning model of foresight, power and design. To construct a 828 metre high tower in the middle of the desert is no mean feat, and the building was designed to be a mixed used development, comprising of residential and commercial areas.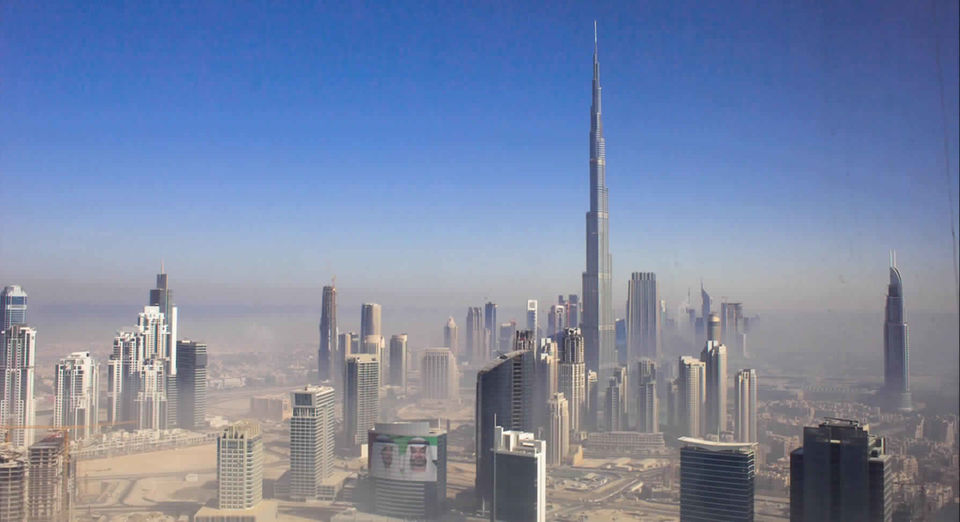 This quick and easy infographic from menainfra.com is ideal for anyone looking to get the basic facts about the Burj Khalifa Tower, fast. Design wise, the infographic has a fairly simple layout. While the left side has all the hard numerical data facts, the right side of the graphic has the softer details.
At one quick glance, all the essentials jump straight out at you: the building is the tallest in the world, the entire project cost $ 4.1 billion, and that the spire of the tower can be seen from sixty miles away, it took twenty two million man hours to complete the structure.
Other, relatively unknown details are presented as well, such as the fact that from the 124th floor observation deck you can see the country of Iran, there is a ten degrees Celsius temperature difference from the top to the bottom of the building and that the 76th floor has the world's highest swimming pool.
The decision to construct the Burj Khalifa Tower was apparently based on the government's decision to decidedly shift from an oil based economy to one that is service, hospitality and tourism based. Hence it only makes sense that the tower built to signify this should have a world-class hotel, with rooms designed by none other than ace designer Georgio Armani himself.
Unfortunately for the promoters of the Burj Khalifa project, its completion coincided with one of the greatest financial crises that the world has seen that led to high vacancies and foreclosures. With Dubai drowning in debt from its ambitious projects, the government was forced to seek bailouts from its oil-rich neighbor Abu Dhabi. Subsequently, at its opening ceremony, the tower was renamed Burj Khalifa, apparently to honour the UAE President Khalifa bin Zayed Al Nahyan for his timely and much needed support.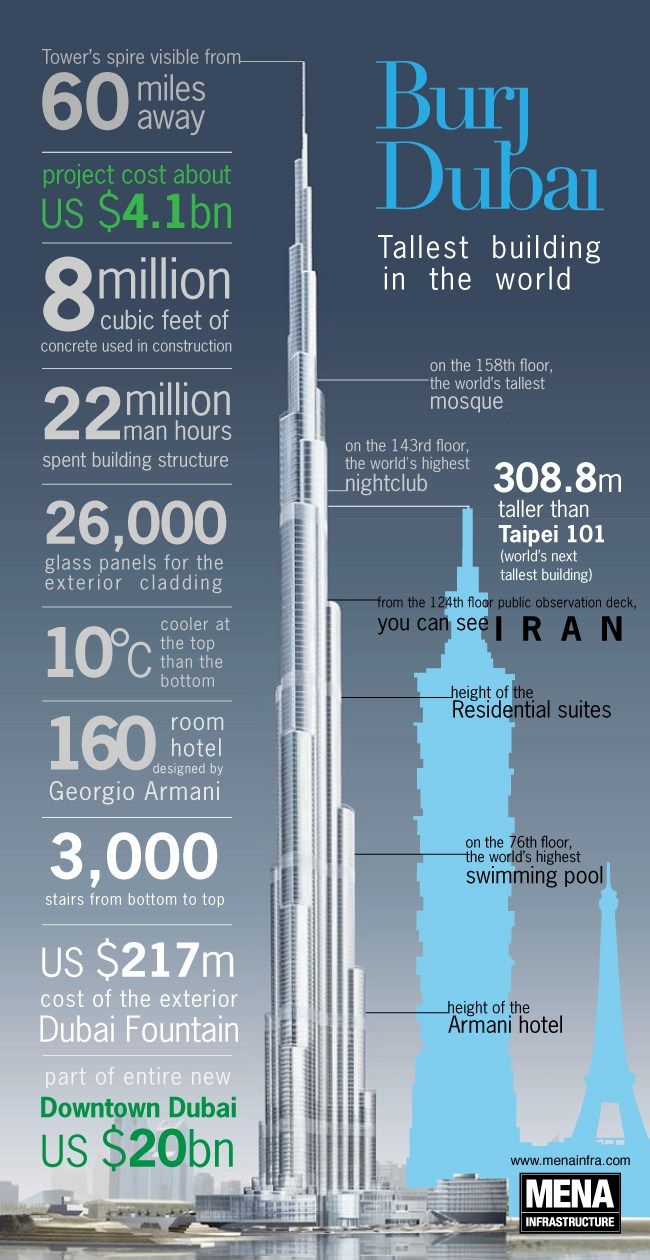 Due to the crash of Dubai's property market, the rents in the Burj Khalifa plummeted 40% months after its opening. However, over the past years, investors have been buying into the Dubai dream once again, with the available apartments and office space in Burj Khalifa.
The property is now a robust, healthy environment in Downtown Dubai, that has primed its surroundings for more investments and cash to be pumped in. While the project initially received flak for being extravagant and a waste of resources during the economic meltdown, with the bounce back, we are now seeing the true value that the Burj Khalifa tower has been able to generate.