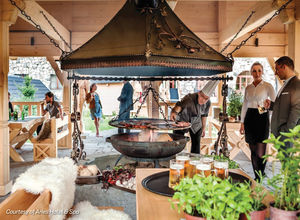 Places to stay near
Island of Ortigia
A window by the sea of Ortigia
MAR Residence Artist and Tourist
Stanza in pieno centro Siracusa
"Appartamento in centro Siracusa"
LOFT FOUR STEPS TO ORTIGIA
Reviews of
Island of Ortigia
•
1
On a tiny island jutting off mainland Sicily, Ortigia is a little Greek bubble in Italy, dotted with 2,000-year-old ruins of Greek temples. It's easy to lose yourself here ambling about the sleepy alleys lined with pretty pastel-coloured houses, topped with ageing balconies over-run with plants. Visit the impressive Cathedral in Piazza del Duomo, built over a 5th century Greek Temple of Athena, whose Doric columns can still be seen incorporated into the walls of the cathedral. Take a short bus ride to Neapolis in Siracusa (on the mainland) to admire the well-preserved ruins of an ancient Greek theatre surrounded by the Latomia del Paradiso, an old quarry filled with citrus trees.Visit the Ortigia food market, heaving with local produce and the freshest catch of the day, then feast on the best seafood pasta at the nearby Ristorante L'Ancora (ristoranteancora.com). Caff è Apollo (Largo XXV Luglio 13; +39-0931/185-2656) is your best bet for an espresso and a ricotta-fi lled croissant. Stop over at the Puppet Theatre (teatrodeipupisiracusa.it) for a late-evening traditional Sicilian puppet show.
Attractions near
Island of Ortigia