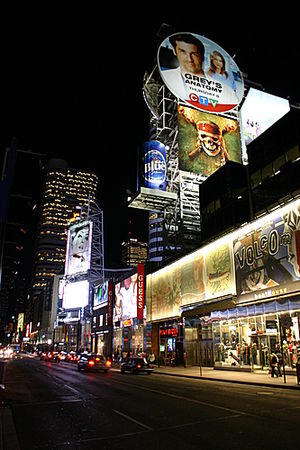 Traveller Types
Friends, Couples, Families, Solo
Rank
33 out of 438 attractions in Toronto
Places to stay near
Yonge-Dundas Square
Private Suite in Condo Downtown
PrivateRoom&Bathroom in Downtown
Bright Living in Trendiest 'Hood.
BrandNew☆3minUNION!Lake,ACC,CNTower
Cozy studio in heart of the city
Reviews of
Yonge-Dundas Square
•
1
The prime center of downtown TO, Dundas Square does not leave one bored. It's best at night with the lights jazzing up the streets, a replication of Times Square, NY. I loved going down there with friends for a fun night of karaoke, shopping, attending concerts, or munching at our favorite restaurants.
Attractions near
Yonge-Dundas Square