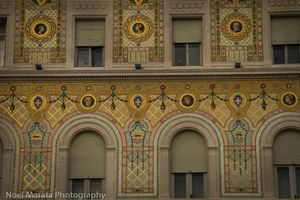 Places to stay near
Miramar castle
Barcola Holidays Casa Vacanze
house with garden near Miramare
Small flat in Barcola, Trieste!
Studio in villa CasaBarcolana.
Reviews of
Miramar castle
•
1
Miramar castle built around 1856 for Hapsburg nobility now houses a historical museum with dramatic and scenic views from the cliffs and seaside. The twenty-two hectare park and castle is open to the public for tours of its ornate interiors. The exterior gardens are free to the public and contain exotic trees and plants, beautiful pathways, follies and scenic garden rooms.
Attractions near
Miramar castle