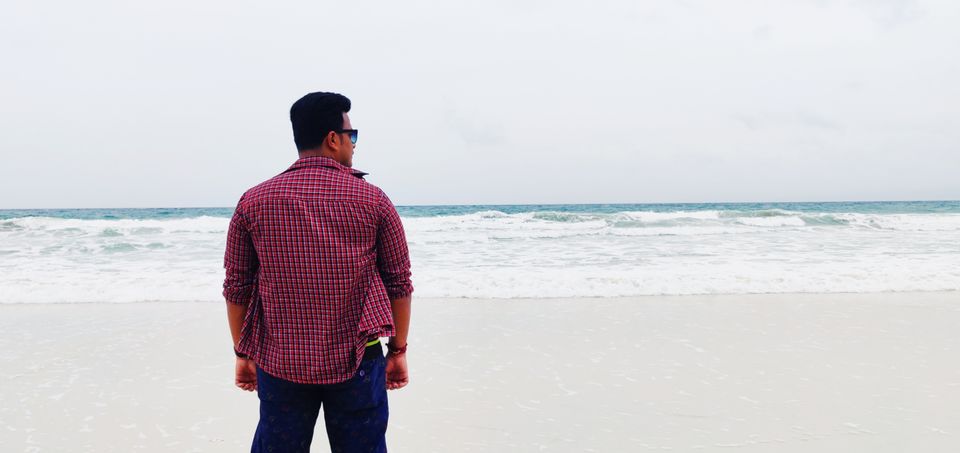 Makruzz ferry was ready to cruise, we reached havelock around 9.30 am (1.30 hour of short journey). We had booked Havelock island beach resort (one of the best thing about our trip). Resort ppl picked us from jetty and got us to our beautiful sea- facing deluxe cottage.
We spent some hours soaking in the place and later got our rental bikes from Disha rental shop which was just half km away from resort( the price differs, we got our bike for 1000 for 2 days).  We had to fill in our hungry stomach before we headed towards Radhanagar beach. I had my research done on restaurants thats how i ended up at Anju Coco restaurant. They served such finger licking delicious food. They made our day.
We then headed towards Radhanagar beach, a very beautiful beach - long stretch for walk, softest sand, turquoise water, the breeze, it was just perfect to soak in. We spent hours playing in mud, running behind waves, a little kid in us was just happy. We left back to our resort after sunset.
But wait, the day gets more interesting and happening. Nemo cafe is inside the resort we stayed, They had candle light dinner, music, dance and what not. It was so lively and colorful. We enjoyed rest of the evening in Nemo Cafe with food by sea side, danced for few songs, soaked in the moment. A perfect day to wrap.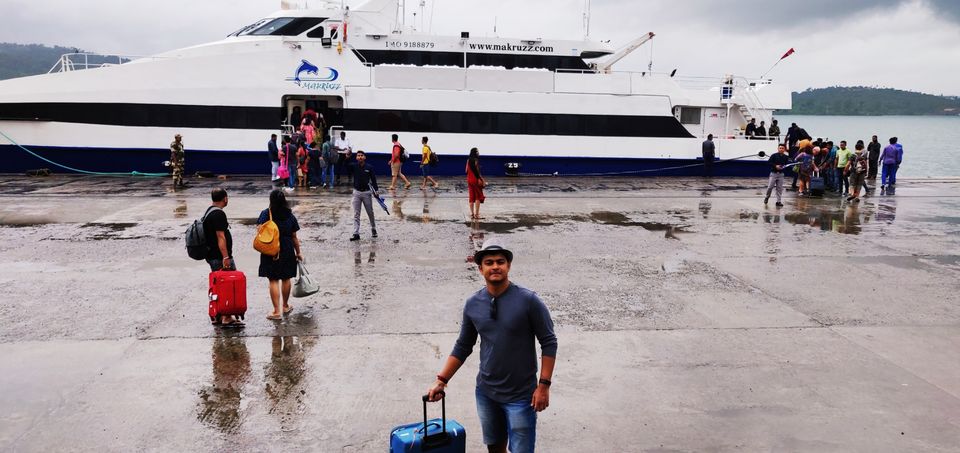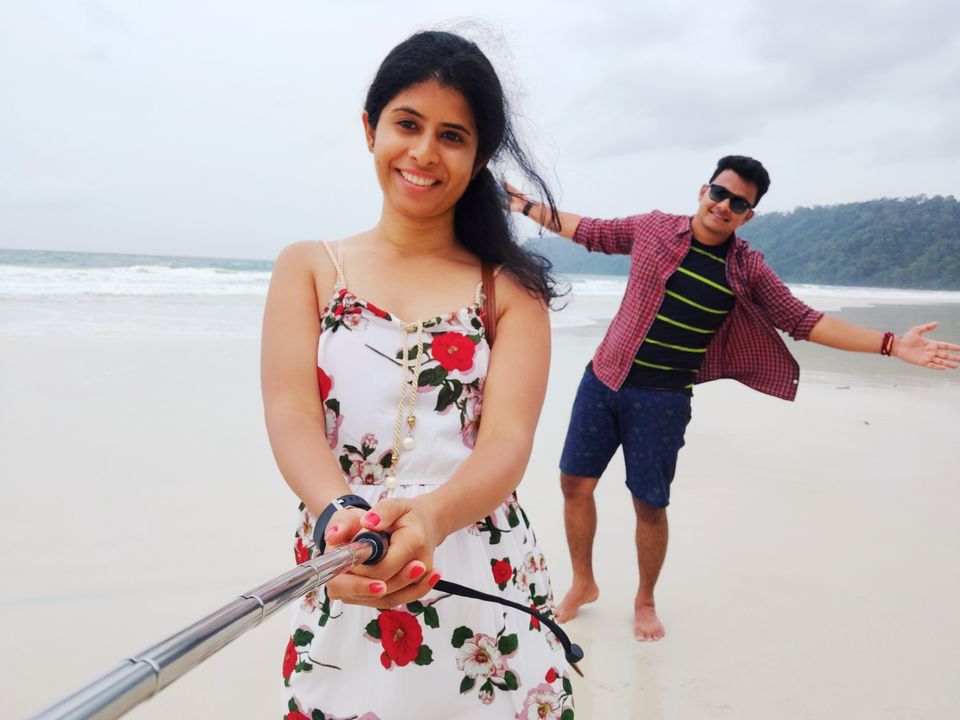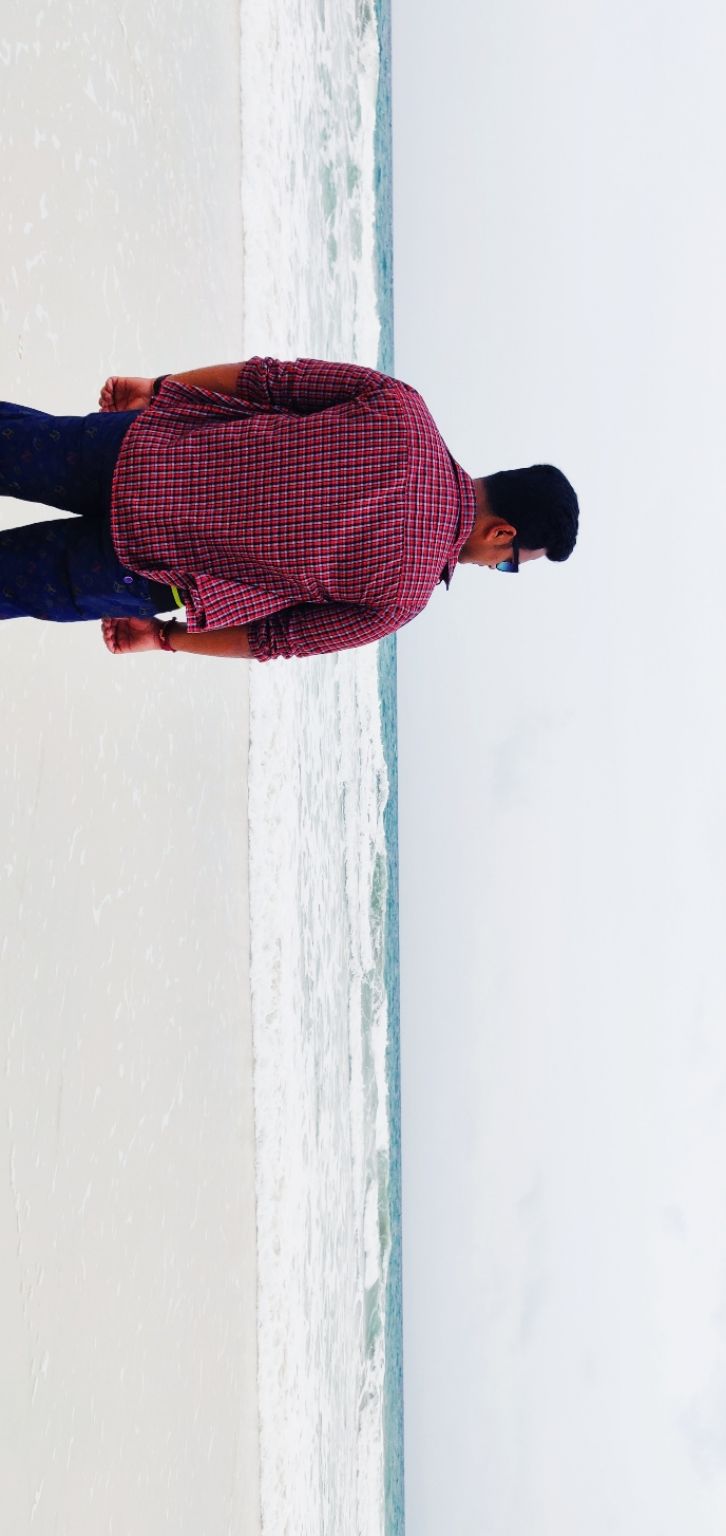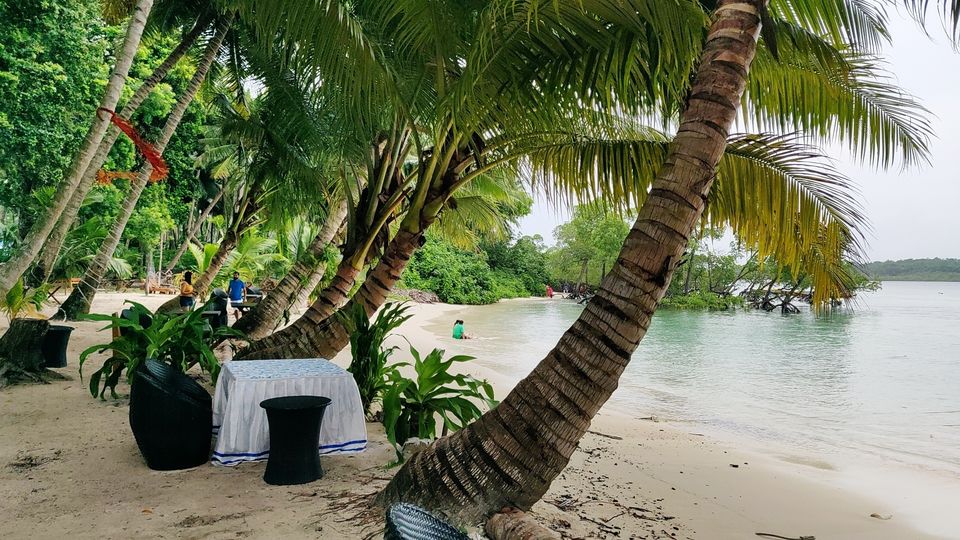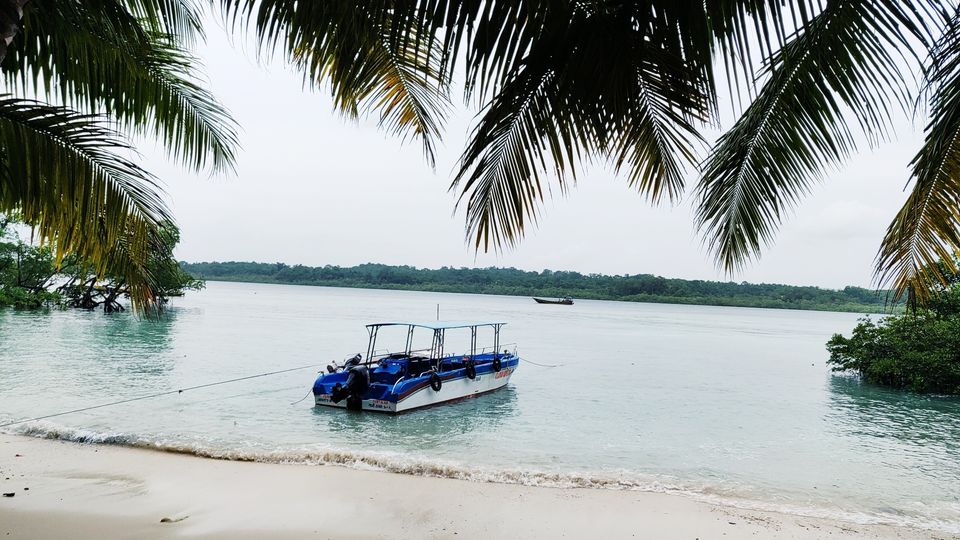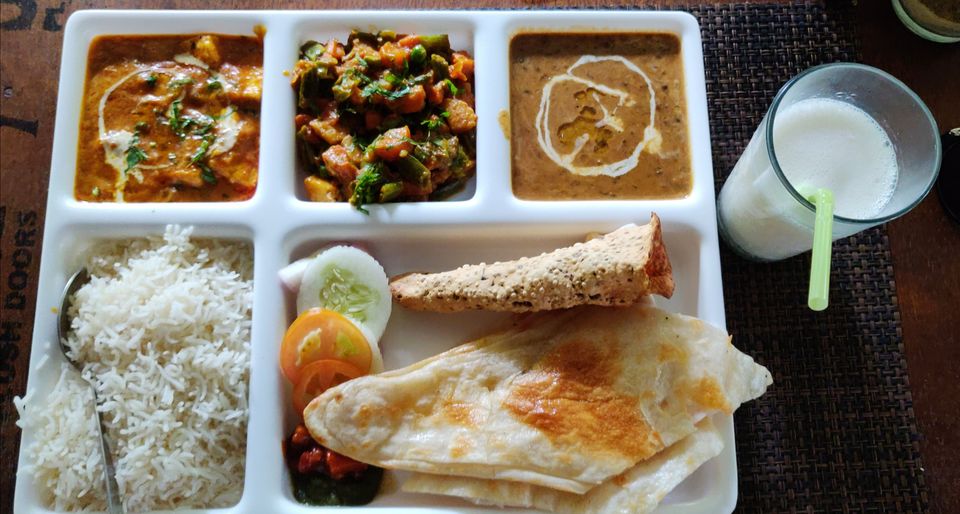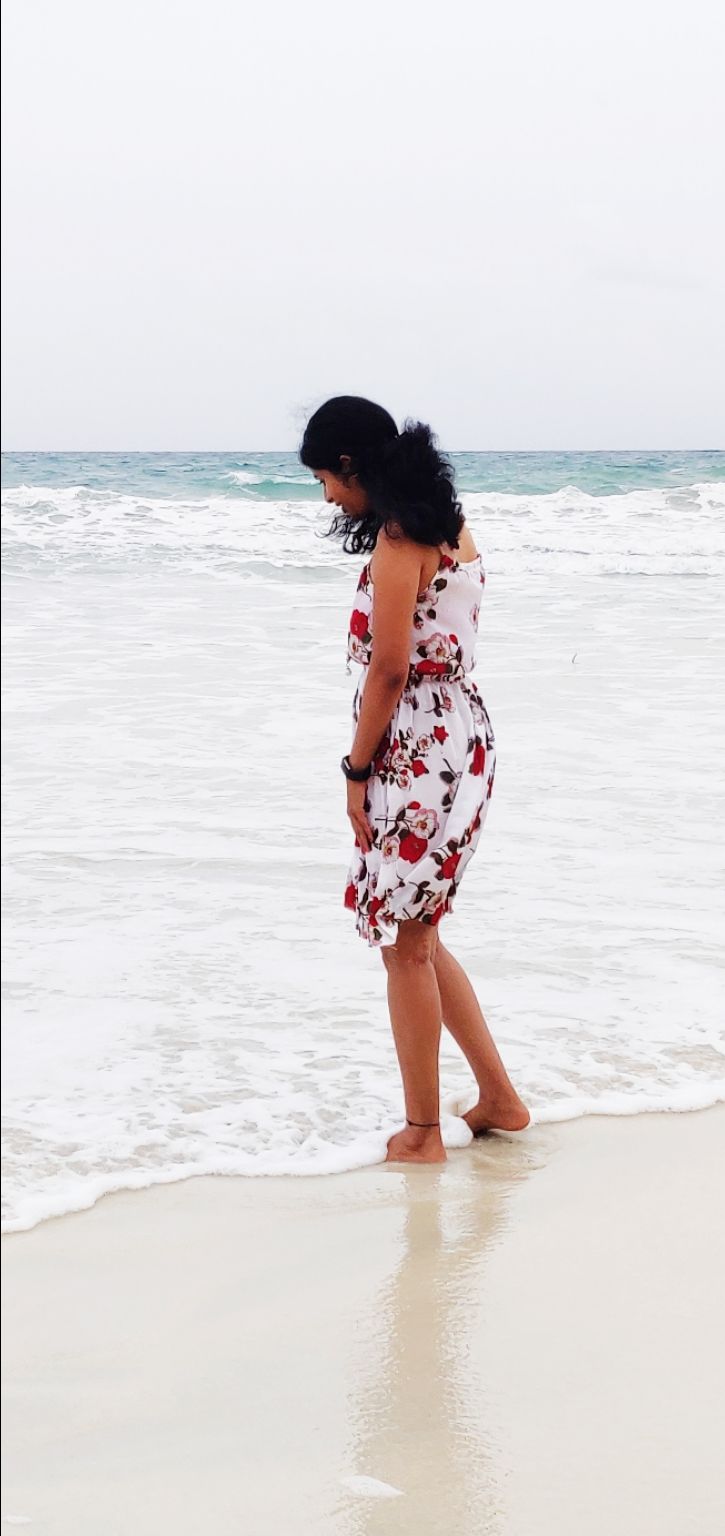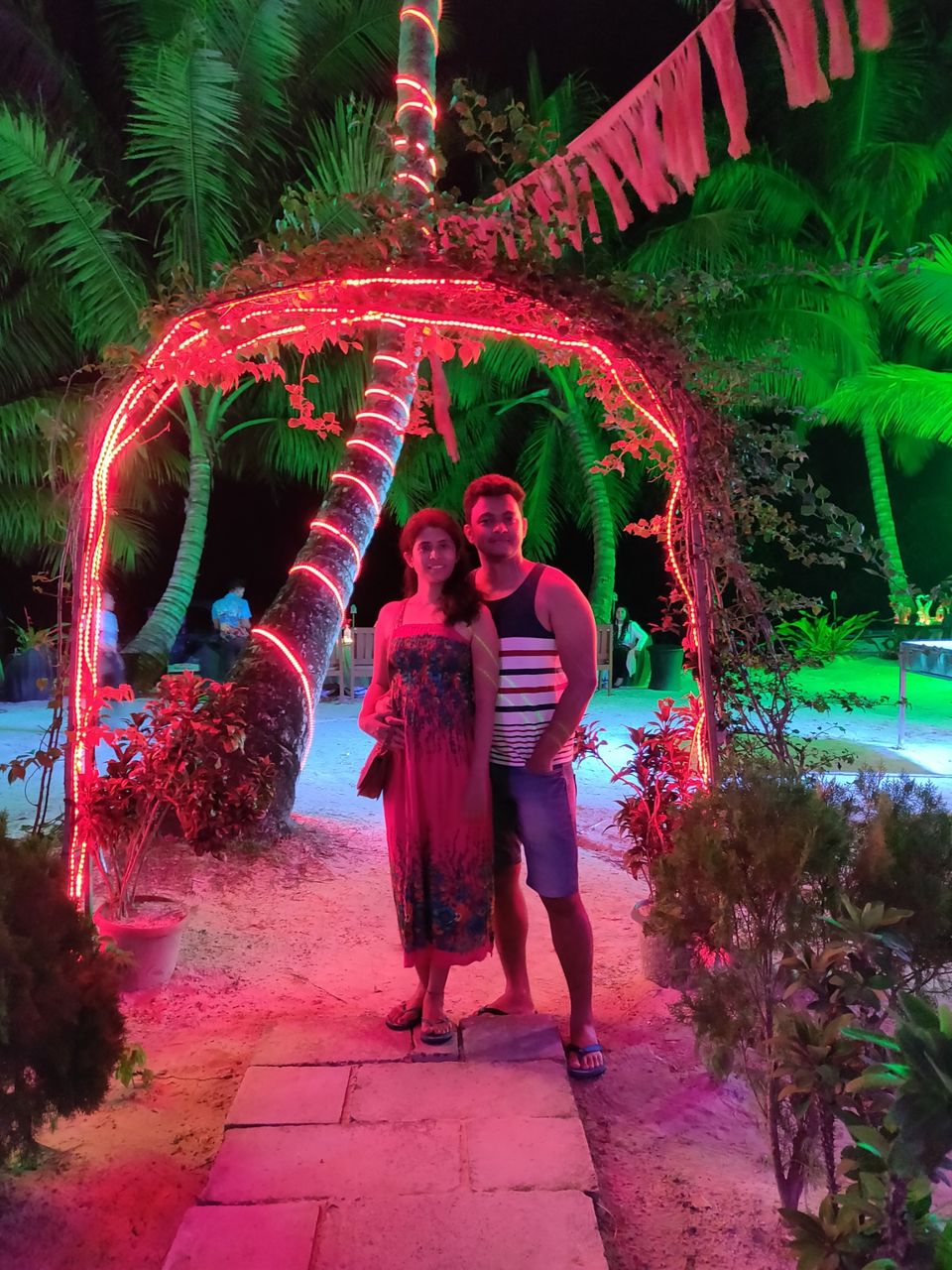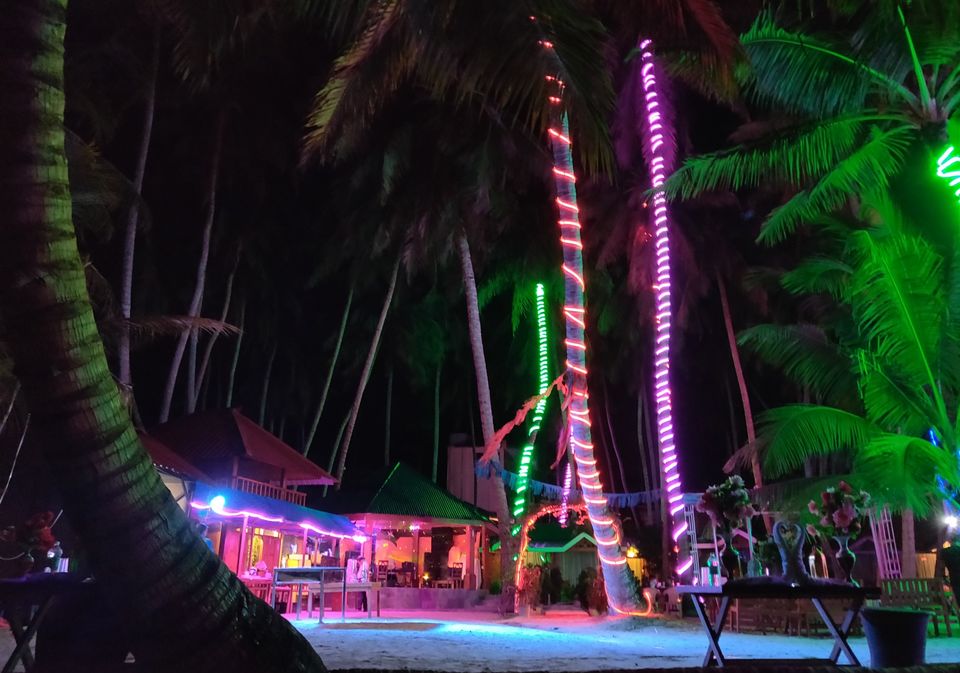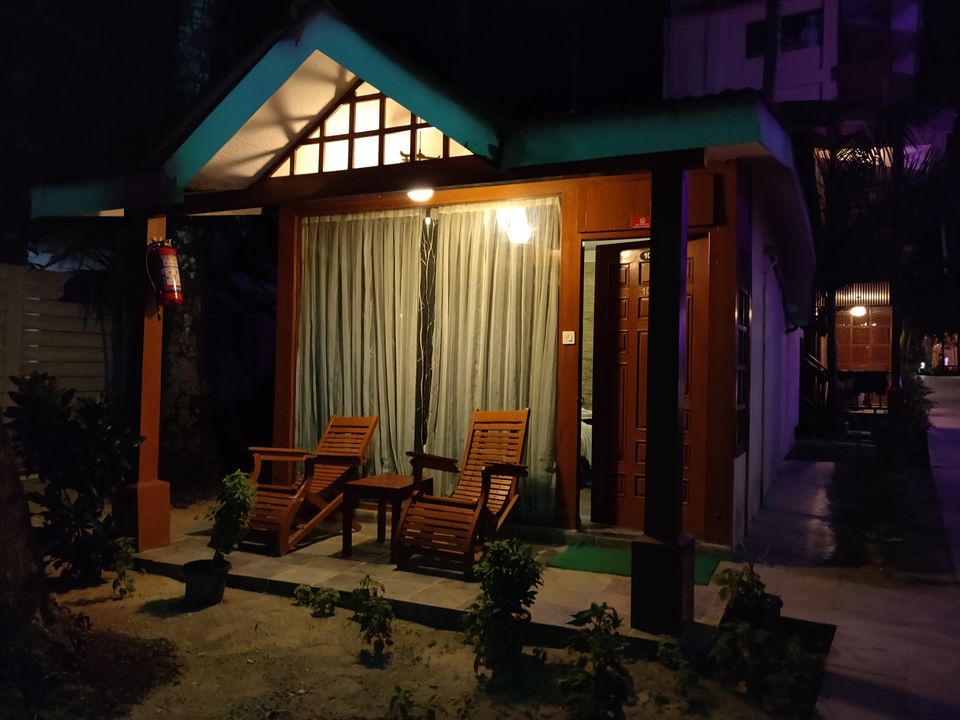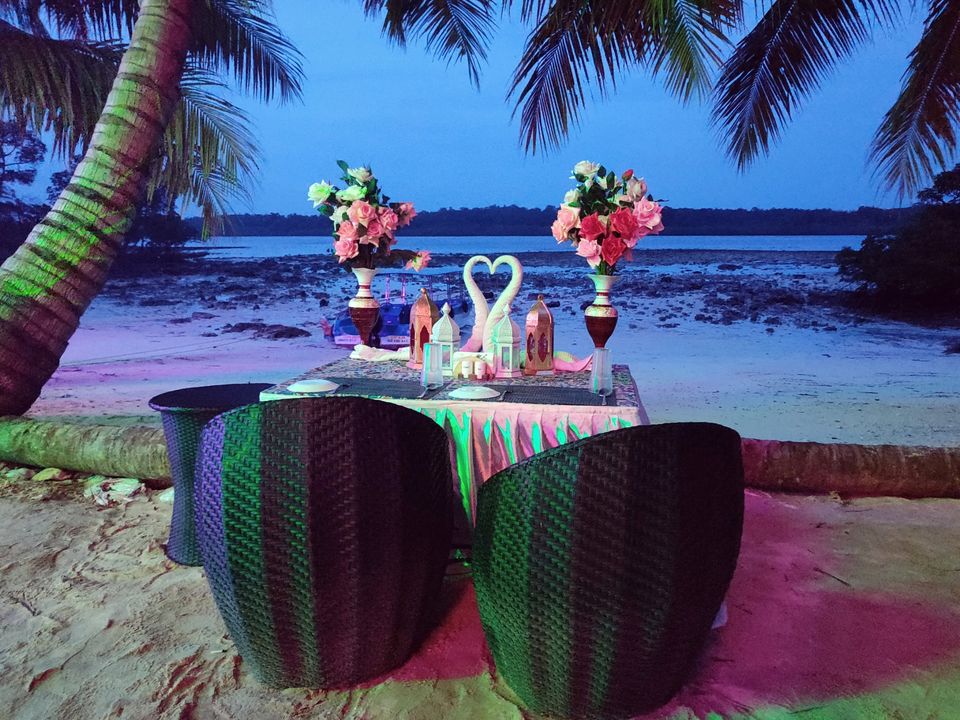 It was a trip to our little dear island, Andamans.
We reached port blair in the afternoon as our flight got delayed in Chennai for 2 hours. We booked our taxi in the airport( which was cheaper than what hotel ppl quoted us). We then checked into Haywizz hotel (a good budget hotel in port blair).
We then headed towards cellular jail (you can either take auto or rent a bike. We went by auto as we had only 1 place to cover for the day). Cellular jail has lot of freedom struggle history to cherish, definitely a must visit place and enjoyed light and sound show in the evening. We then spent sometime in marine park which is right opposite to cellular jail. And headed back to our hotel to rest as we had ferry to havelock in the early morning.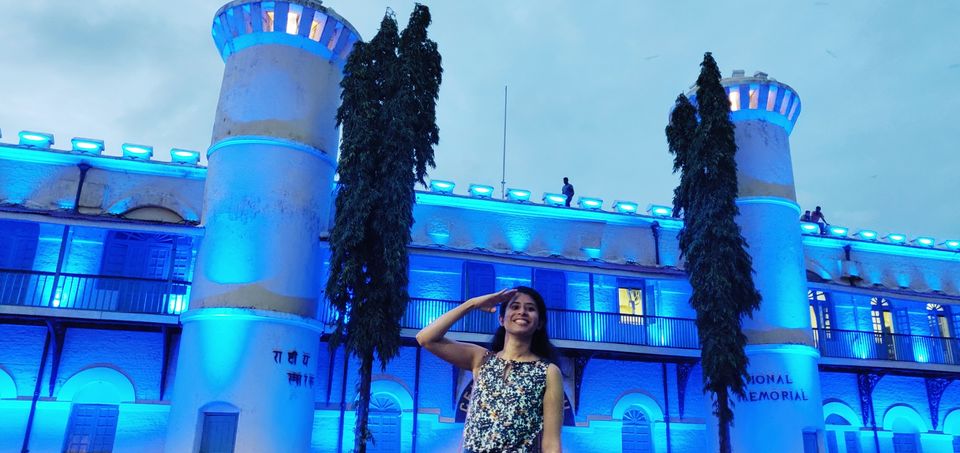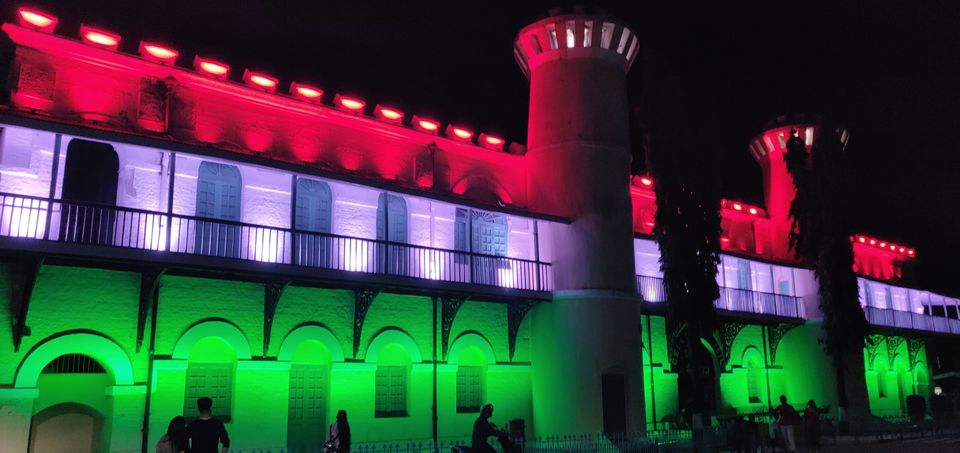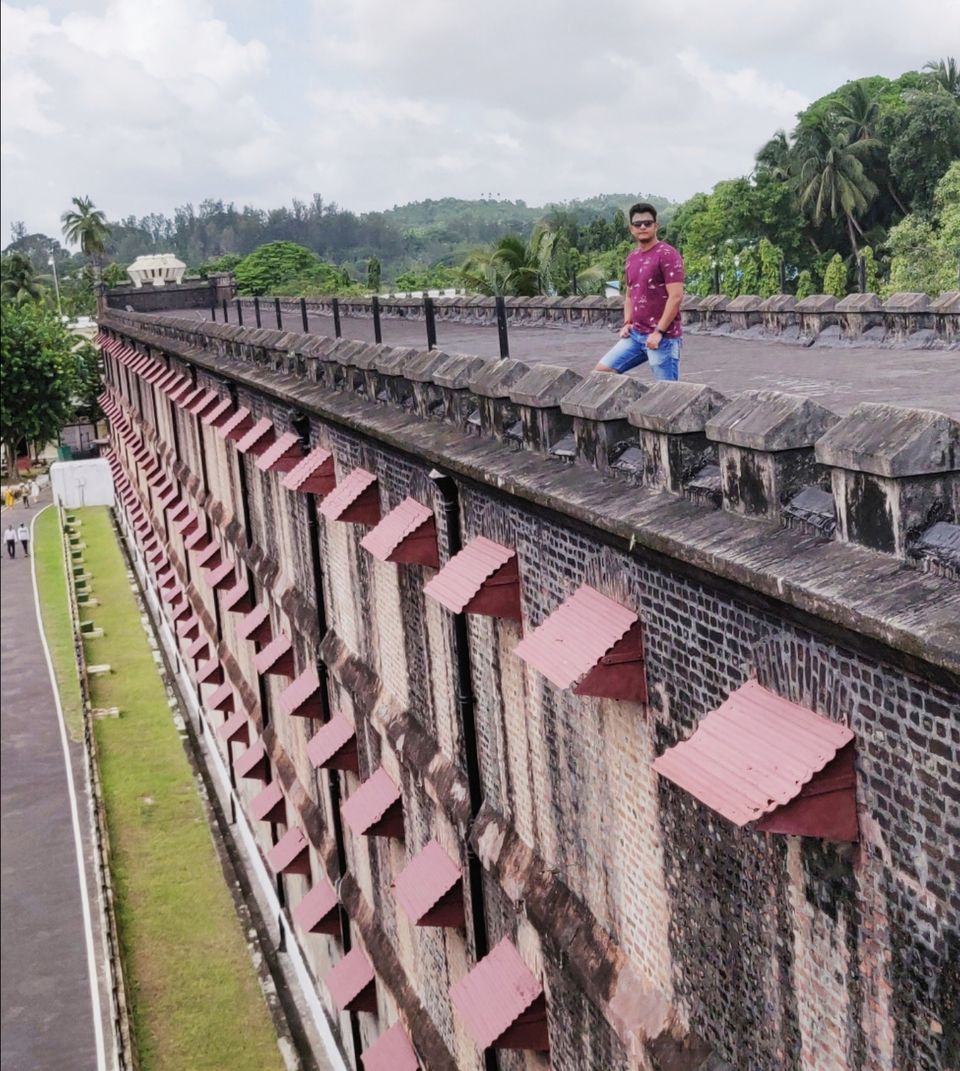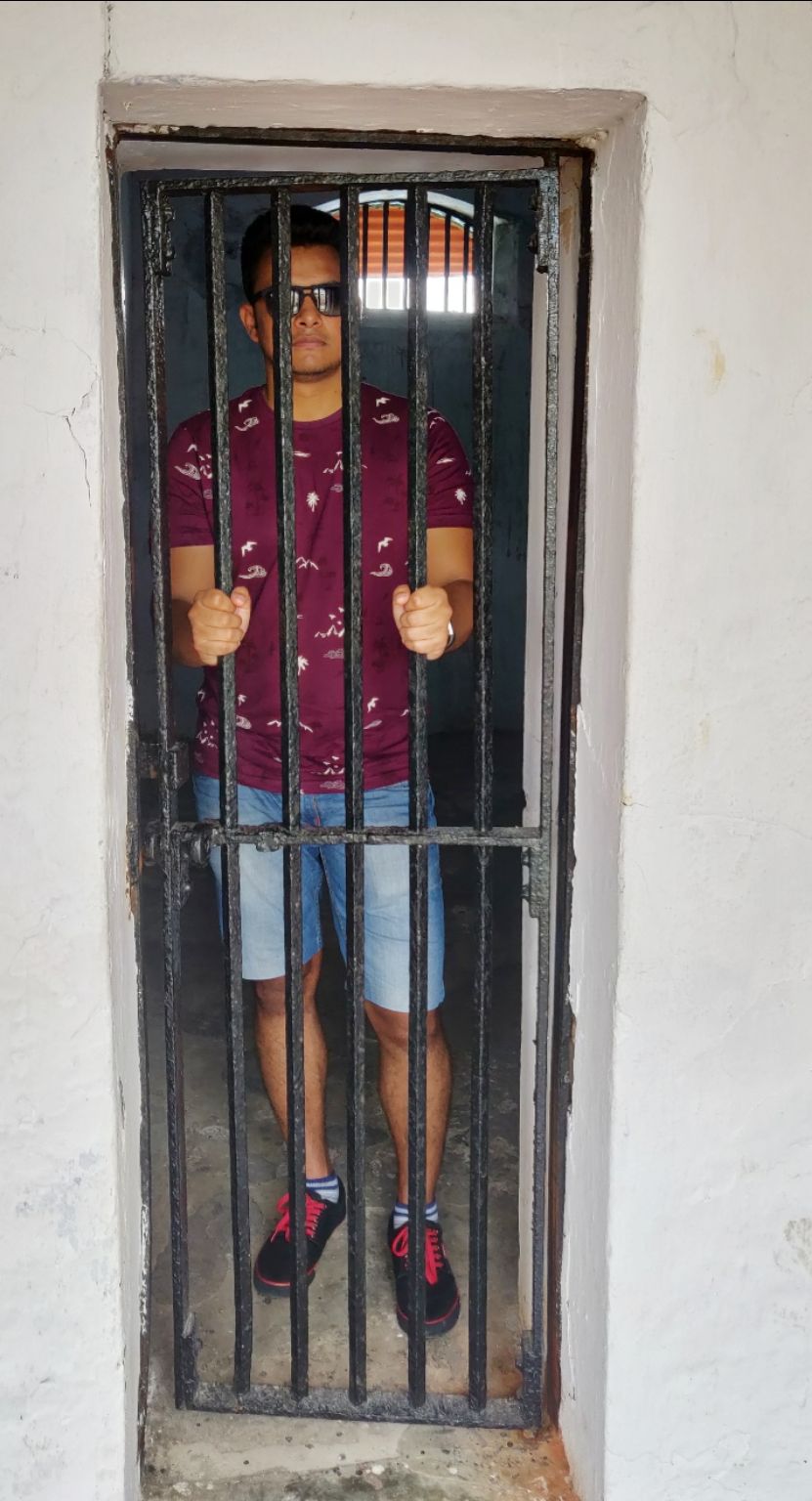 An exciting day, as we were to Scuba dive in Nemo reef. We booked it from Blue Corals Dive for 3500/ person including photo and video. But you can get it for 2k in off season. Our instructors helped us with signs and made us do  few trials under water and then we were all set to see the life under water.
I can never forget my first dip in water , it was just beautiful to be true - crystal clear water, surrounded by colorful fishes, the pin drop silence - i forgot i had i 30kg oxygen tank and breathing through the mouth piece, my fear of water got destroyed in seconds. All i could feel is how beautiful is this world, how much pretty are these fishes, was in fascination when i was so close  to corals and saw them breathing. We went deep into water and suddenly my instructor turned me to show something - NEMO, i was in wows and awwws when i saw this tiny little clone fish hiding in the coral. Of course, i did say Hi, spent few minutes admiring its beauty. After 1 hour of Scuba, i was was awestruck feeling every sense what i felt under water. A memory which  will remain in me forever.
We got back to our resort and had delicious and variety of breakfast which they served. Took our own time to relax and get ready to explore havelock ( as it rained a little, we couldn't trek to Elephant beach - i would definitely suggest to do this if possible).
We headed towards Kalapathar beach, walked along with the waves,took some awesome photographs and spend sometime under a hut watching the sea and listening to the waves. We also spent some good time in vijaynagar Beach, there was no crowd, the whole beach was for us. And later in the evening we headed back to our resort and enjoyed our nightlife in nemo cafe.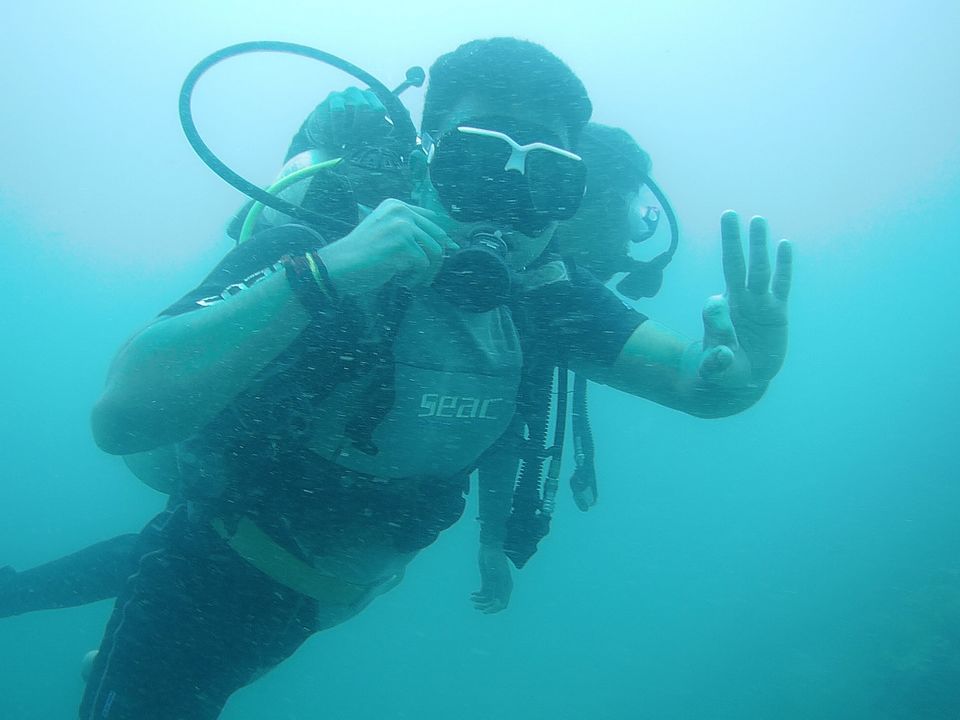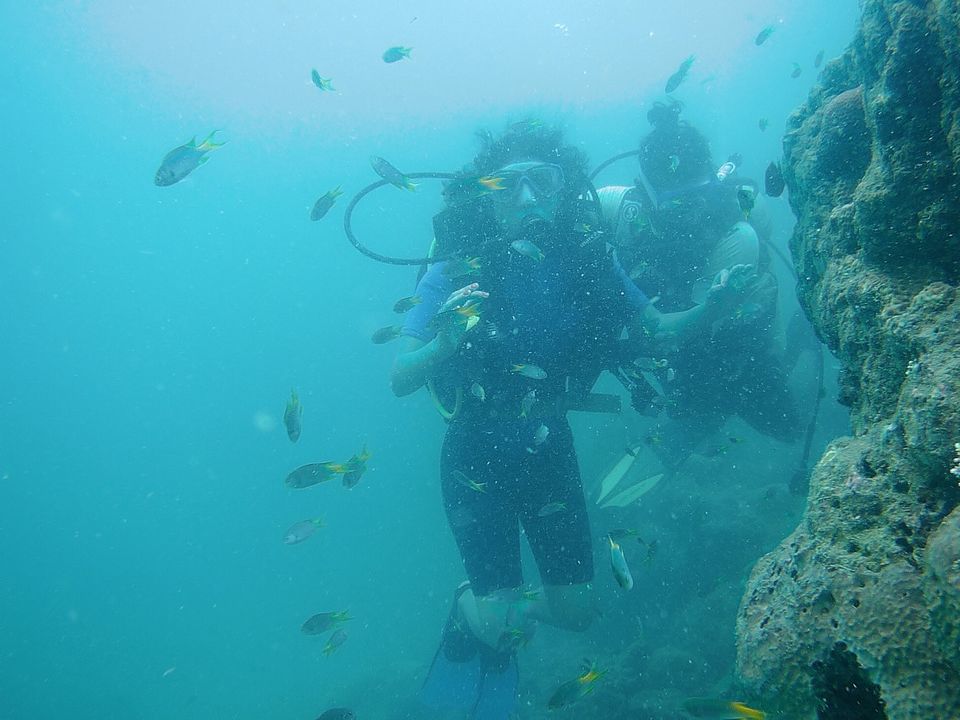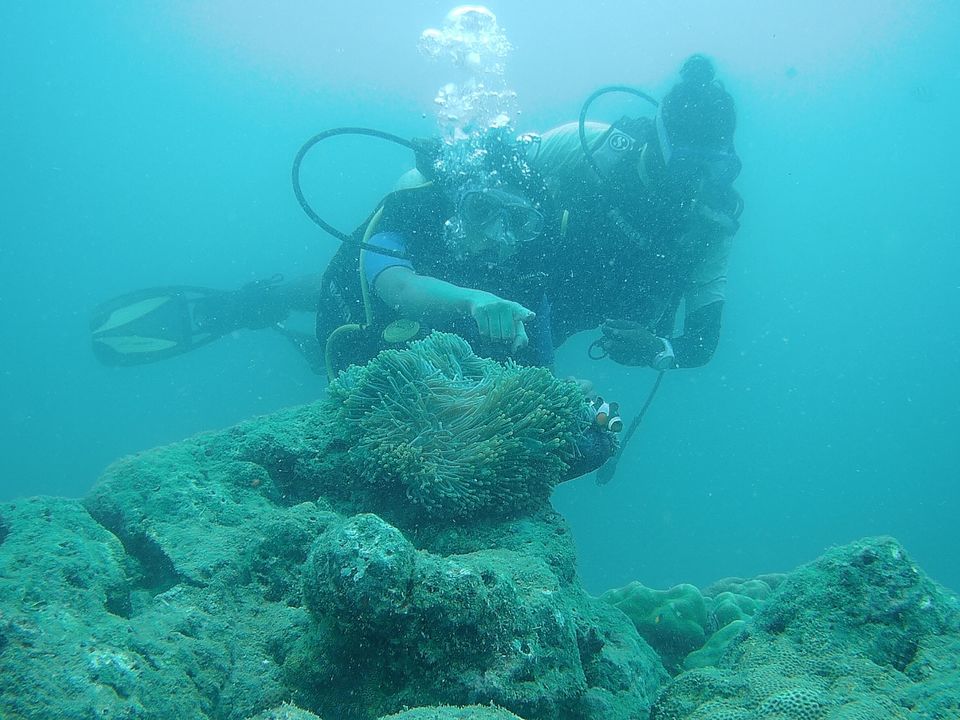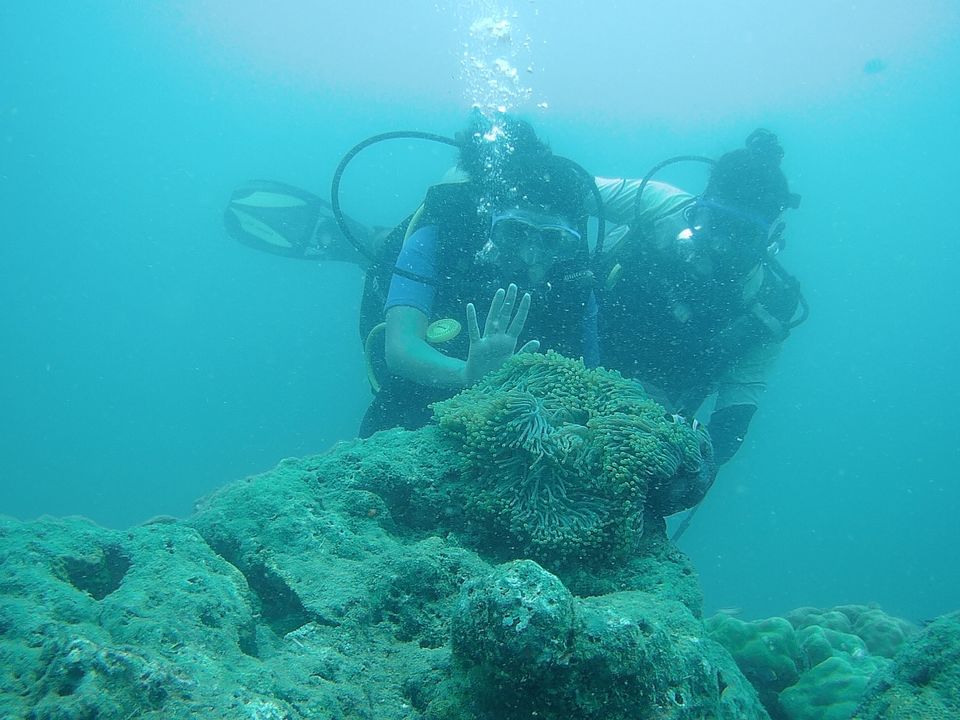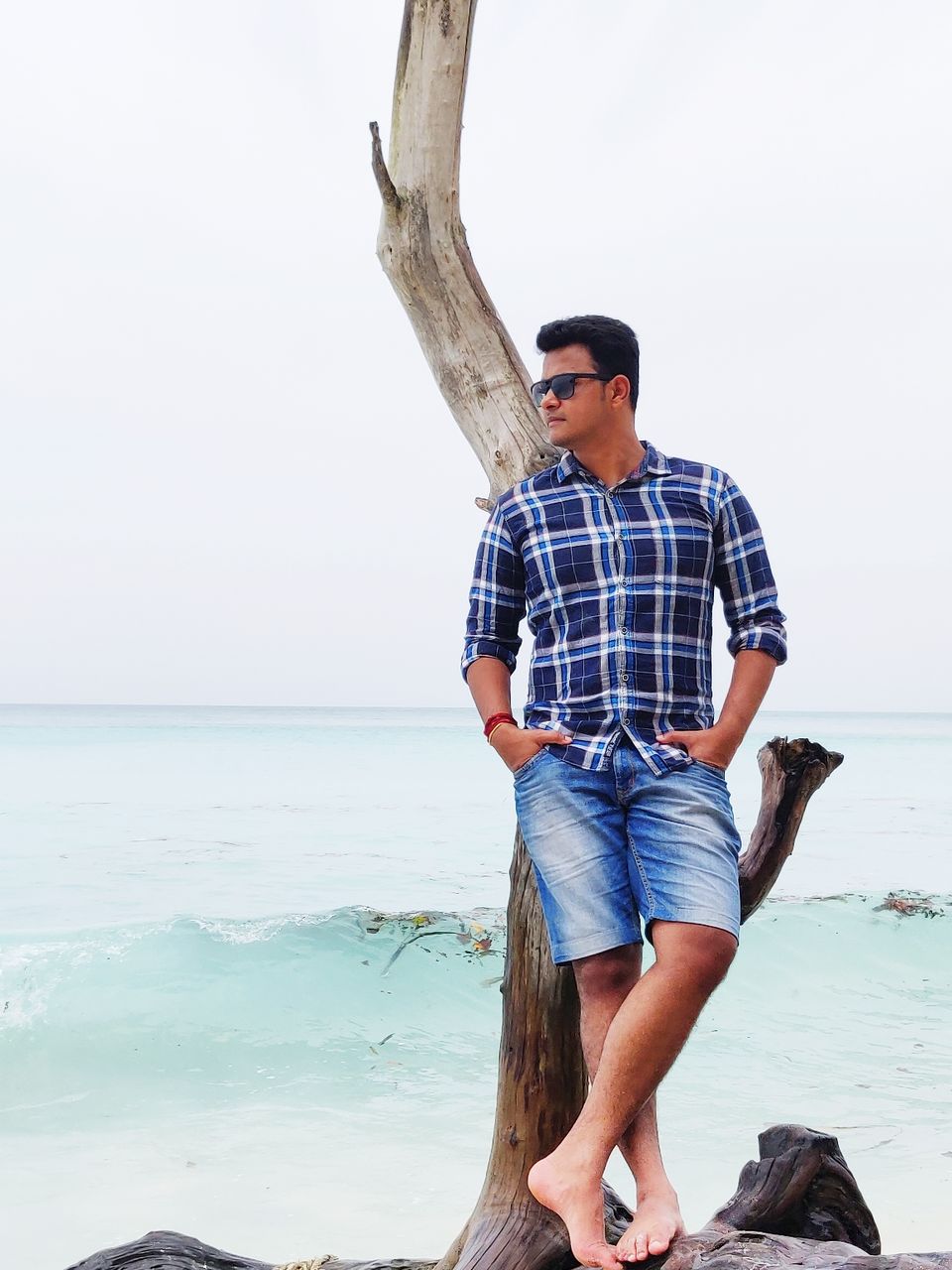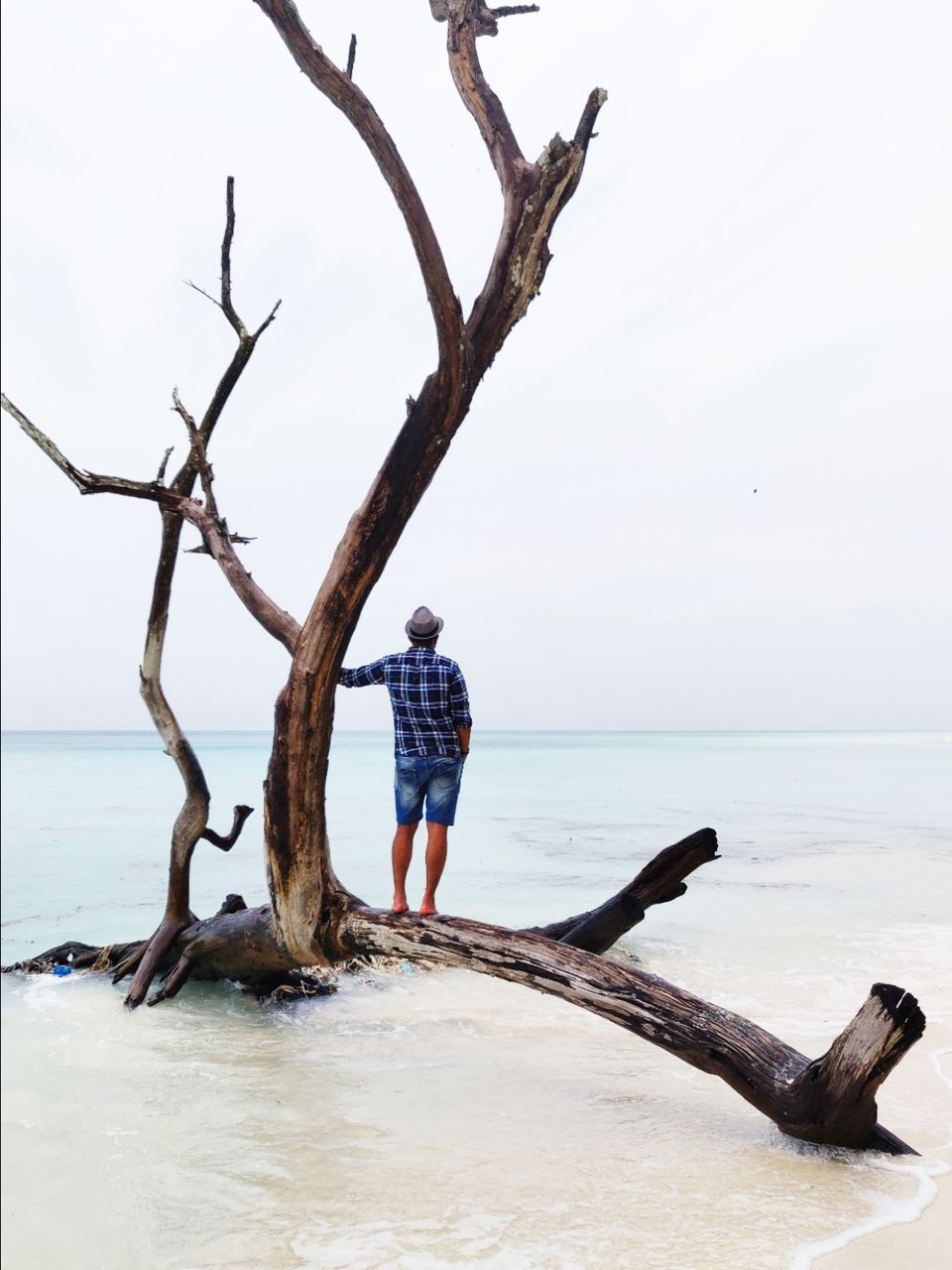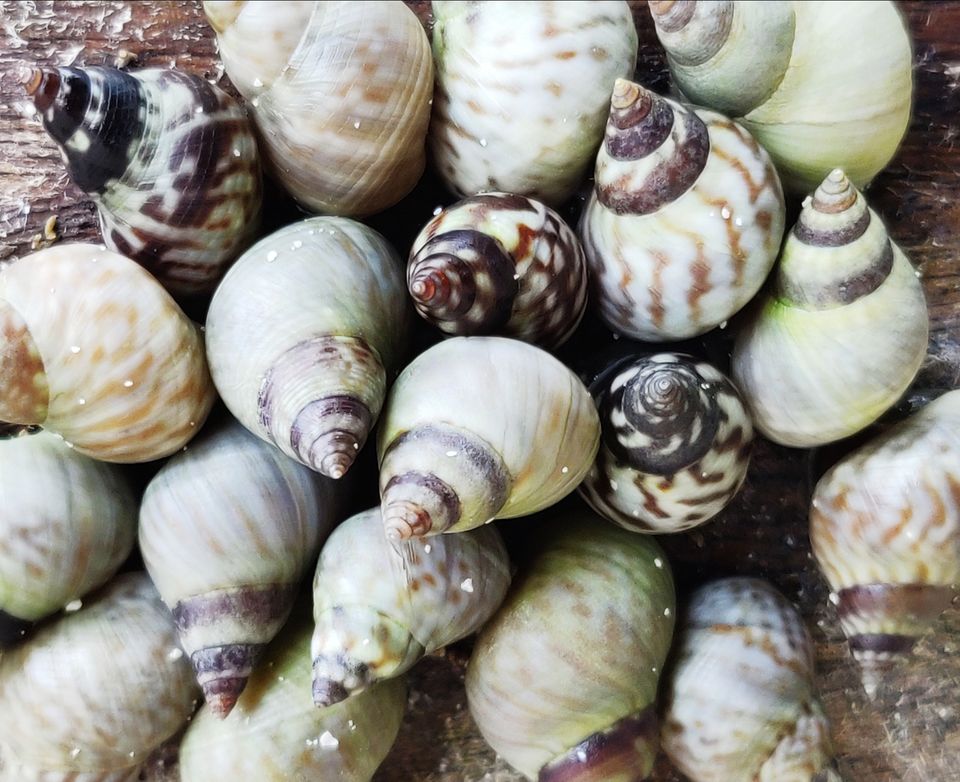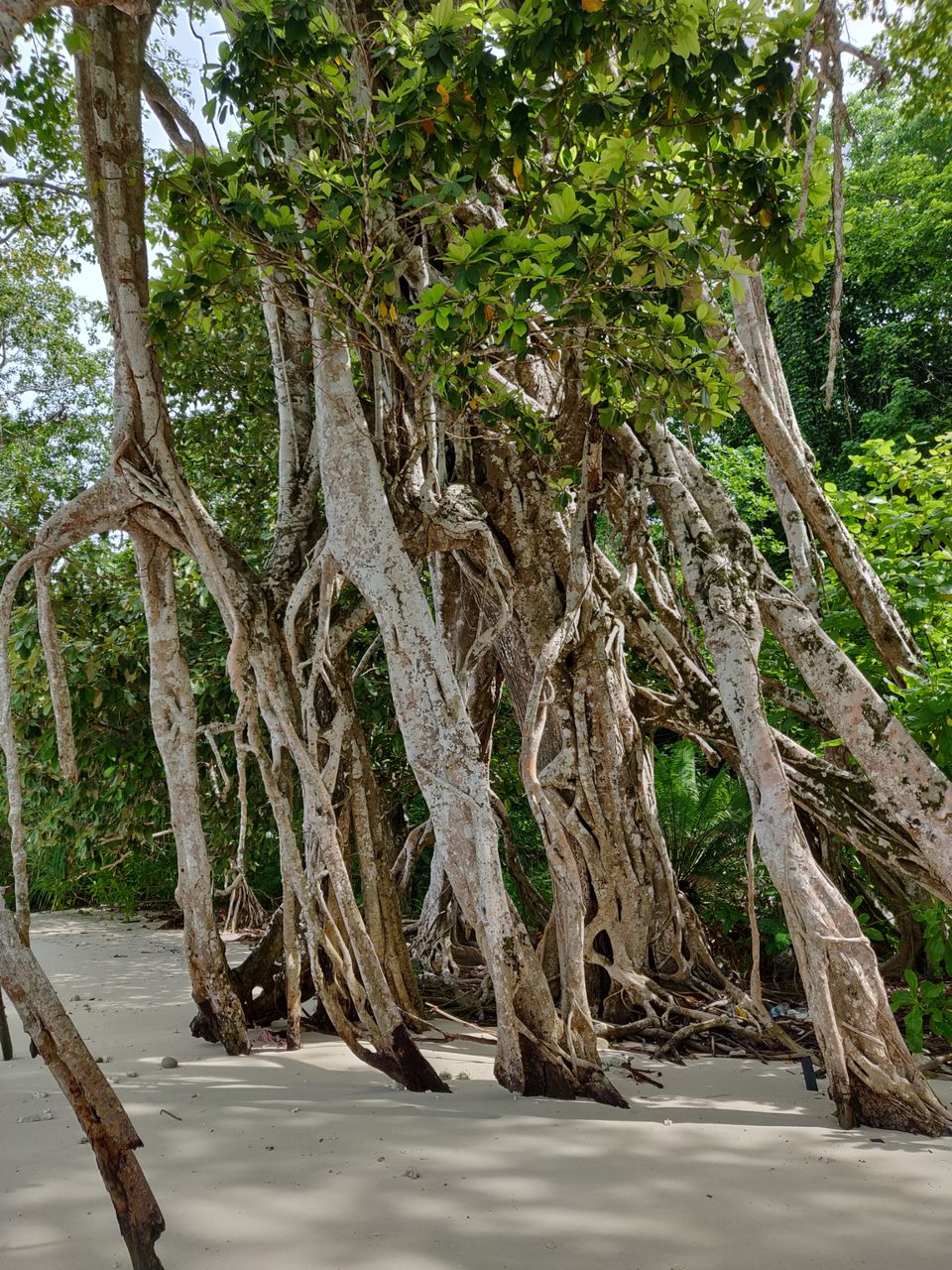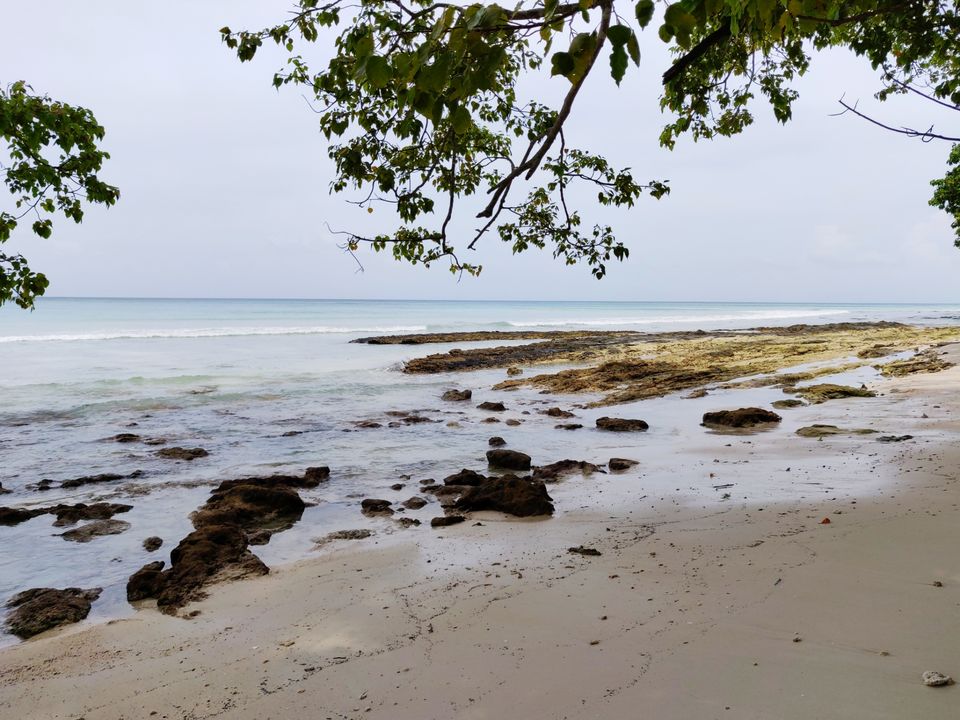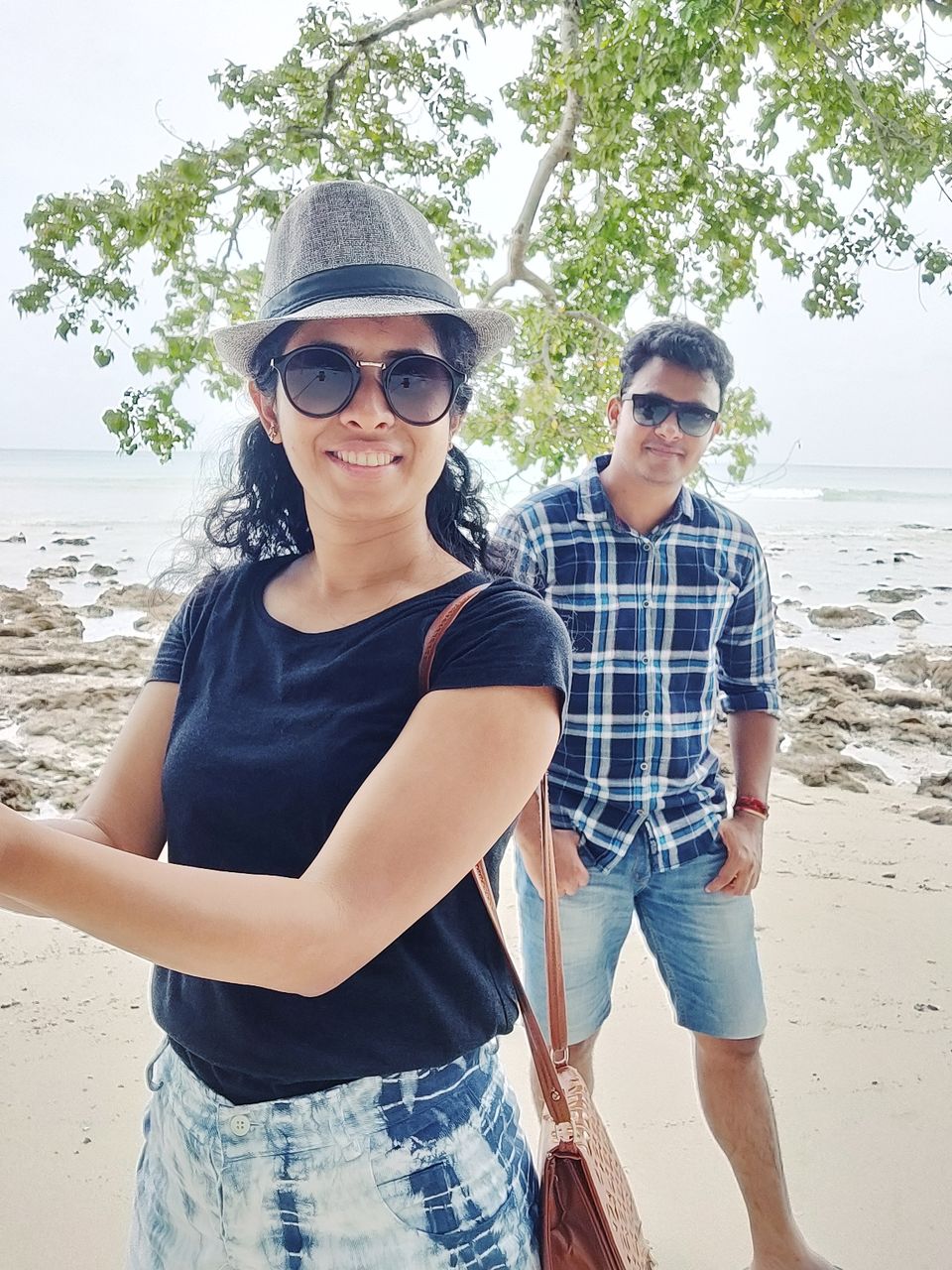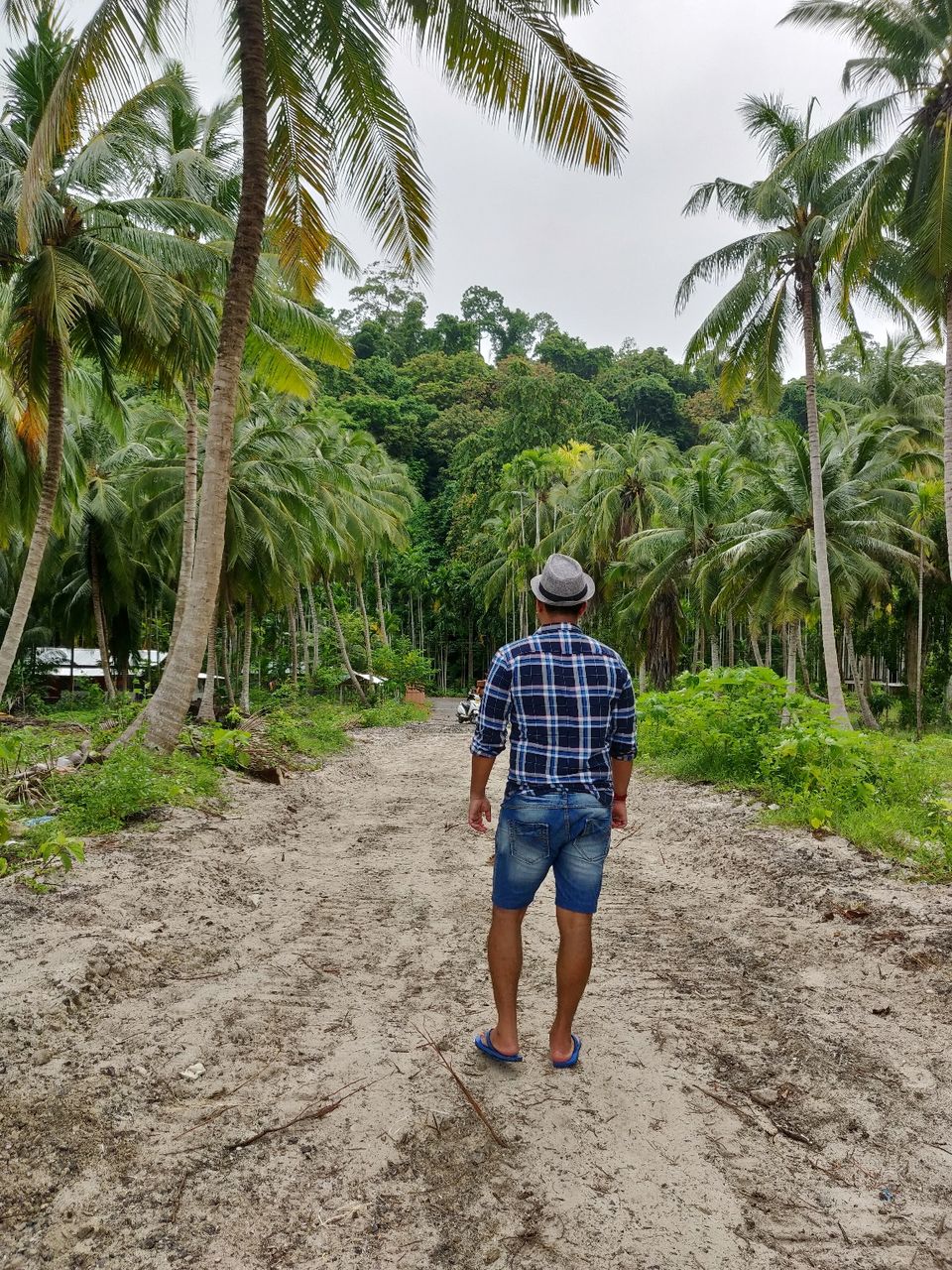 We had our breakfast and returned the bike before we left to cruise towards port blair. We checked into Andaman shores (chose based on review, but it was terrible :( Definitely not for couple and comfortable travellers).
We hired a bike from the hotel to explore the city. We visited anthropological museum to learn about andaman  tribes( lot of information, learnt new things). We had our brunch at icy spicy (again based on blogs i read). They serve awesome cold coffee and veg food.
Our stomach was now happy to stroll with us now . We headed towards Chidiya tapu, which is at southern point of Andamans . The ride was adventurous, just few kms after city ride we entered the forest area, all we could hear was birds chirping and just both of us across kms. One amazing ride it was.
I read lot about sunset at chidiya tapu. Trust me it is just beautiful beyond words. We spent sometime in chidiya tapu park, and spent sometime in beach. It was almost sunset and we headed towarda sunset point. Tea, sunset, and the breeze -  too perfect to describe. If i am in Andamans next i would definitely not miss Chidiya Tapu. We headed back and rested for the day. And the next morning we flew back to Bangalore with lots of memories to cherish, learnings to share, experiences to relive.It was a perfect weekend trip to Andamans.
Travel has been moulding us for better, it has opened whole new senses to realise there is no such thing as perfect world or perfect people. Rather its this moment, this place - just soak in and feel the breeze of it.