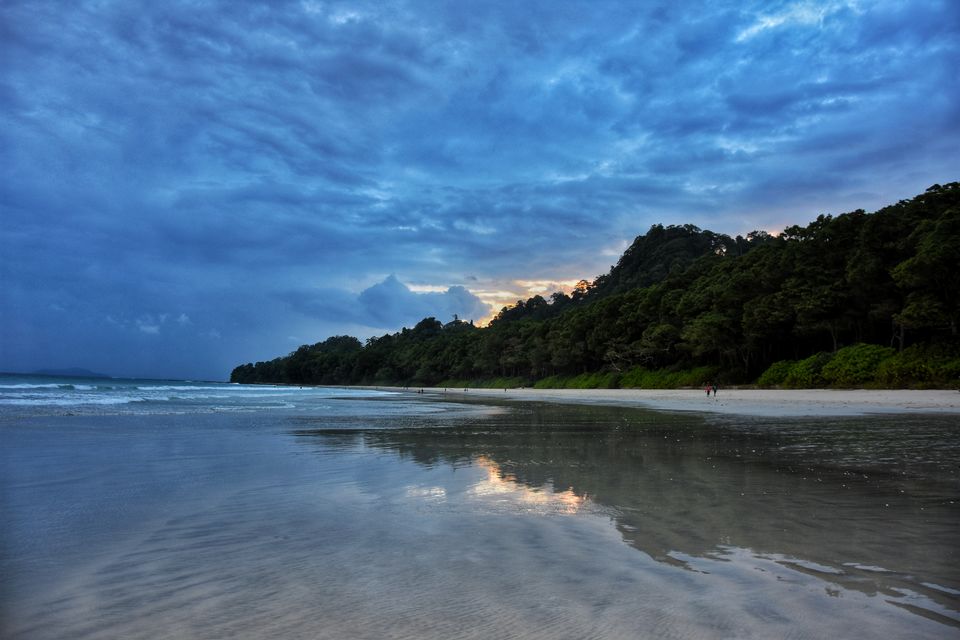 Being a corporate guy who loves travelling solo, I have been active on my Tripoto blog page since 2016. To be frank, Tripoto has been a virtual way of my travelling when I am just sitting in front of my desktop awaiting my next trip. As all of us know Tripoto do give away credits for each and every blog written by us and we can redeem the same for wonderful trips they offer. This was a fifth time I got a gift from Tripoto, and I want to say I was completely moved by this trip as it was a solo one. On 3rd of September, when I was casually going through my tripoto profile, a new pop up came stating that there is an Andaman Vacation package of 5D/4N and all they asked in return was 2000 credits. Yes, I am not lying and this package is now for 3600 credits. Literally amused by the package I just clicked on the redeem opportunities link and immediately I was given away a package to the most beautiful tiny piece of islands on the planet comprising of around 500 islands altogether in its archipelago.
The name of the package was Emerald Island Tour by Cox and kings who takes care of many Tripoto packages and they are the official partners for Tripoto also. With all to and fro mails to Himani in Tripoto Editors team and also with Cox and Kings Correspondent, I decided to fly to Port Blair on 8th of September. Tripoto was bearing the entire expenses of mine in Andamans whereas the journey to and from Port Blair was to be from my end. Was all excited as the entire preparation for my trip had only 3 days to work on and I also booked flight tickets from Chennai International airport to Port Blair's Veer Savarkar Airport.
Why was this trip the best of 2018 for me????
1. Advantage and Adventure of going all solo:
To awaken quite alone in a strange town is one of the most pleasant sensations in the world. You are surrounded by adventure. – Freya Stark…
Well, being a solo traveller most of the time, this trip can to me a cherry on the cake. Believe me, even though Andamans are known as a romantic getaway for newlywed couples, it has a lot to offer to a solo traveller. I had all the time on this planet to all by myself to explore with and that made the trip much more ecstatic. Didn't have to worry much about sleeping or eating and for that matter taking rest also. I went on roaming from street to street, road to road and place to place all 5 days in this trip.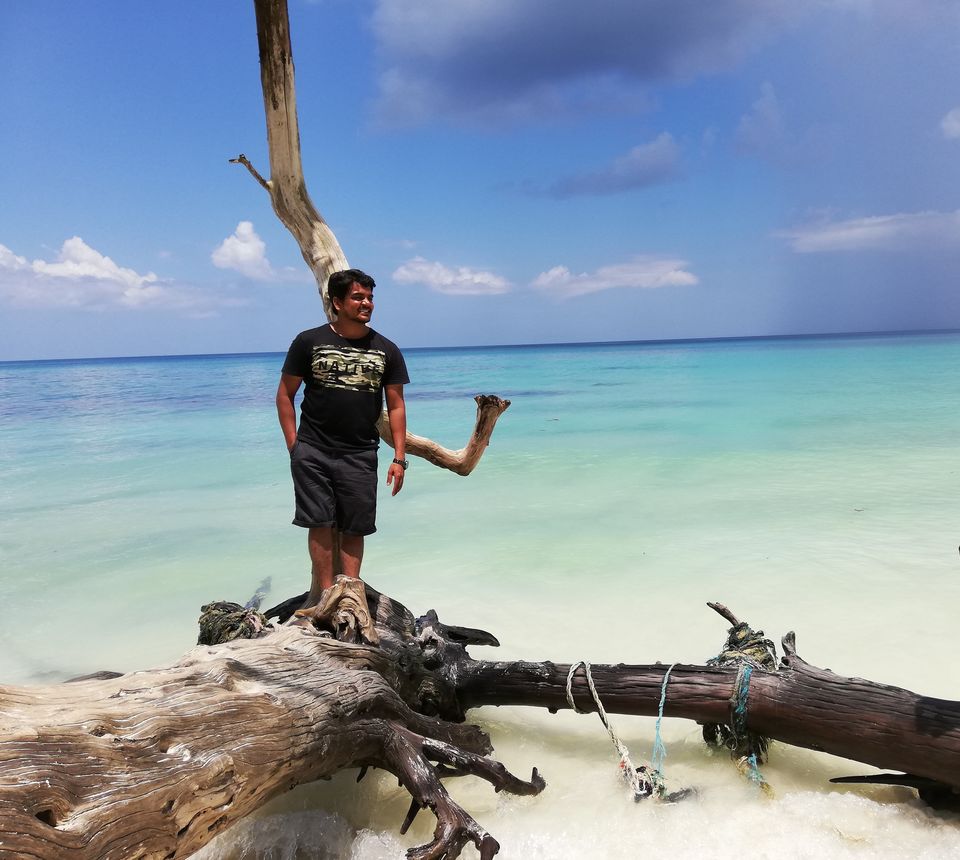 2. The most beautiful beach seen in my life:
I had no idea that I will visit one of the best beaches in the World, and that was Radhanagar Beach in Havelock. A mile of clear salt waters kissing my feet and the sun going down amidst clouds and kids playing all over the beach…. Can anything be best than this? Yes, that was a moment of ecstasy for me when I strolled solo on the beach which runs around 2 kms from one to other end. Lesser did I know that I will spend 2 hrs. without checking my watch. Being more of a mountain person, this beach explained me why people love beaches and how better it feels just to sit and stare at waves going to and fro from you…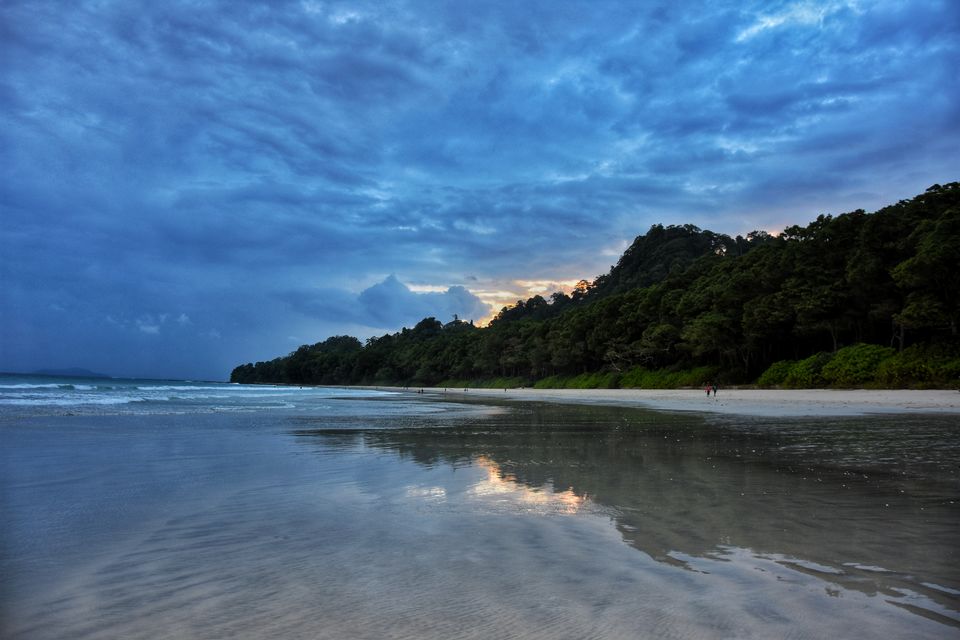 3. The essence of Patriotism:
All of who have visited Port Blair, should obviously know about the laser light and sound show that is played twice in Cellular Jail every day. This huge jail built by British to captivate the political prisoners during India's freedom fight, will surely move you for a while. Also called as Kalapani Jail, was once a last stop for prisoners as who came here never went back alive to Indian main land. Presently this jail is a National Memorial which is a raw example standing tall and explains the suffering of the inmate freedom fighters of that Era. The tree in the middle of the campus narrates story by exchanging experiences with the buildings all over. The light showcases the emotions in a perfect way with the vocal sounds played. The Hindi show is played first at 6.15 p.m. followed by an English one. Both the shows are played for 90 mins each which takes you to altogether a different world of pre independence of India. The Jail is closed on Mondays for maintenance.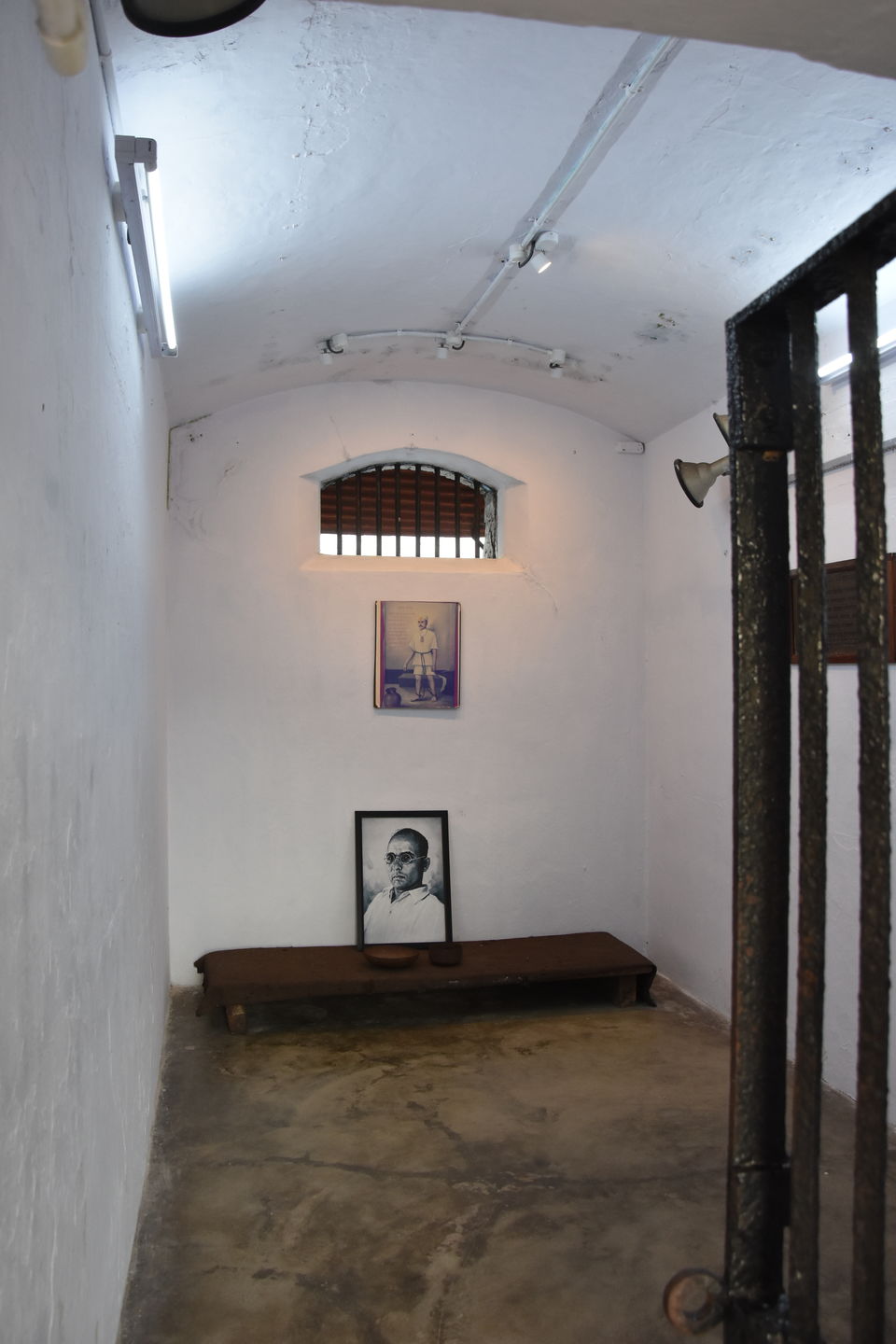 4. The visit to Chidiya Tapu – The Bird Beach where thick dense tropical forests meet Sea.
Chidiya means birds and Tapu means beach, Yes, the reason behind this name are the numerous birds those have inhabited this islands for many years now. With no time to visit this beach during sunset, I made up my mind that I will not miss this beautiful beach as suggested by locals. After catching a sunrise at Corbyn's Cove, I left all myself with a rented bike towards Chidiya Tapu. This beach is around 35 kms from Port Blair and is nestled in Emerald islands. When Port Blair is much of a city, this place is serene and calm and beautiful, just like a offbeat place. Mostly visited to enjoy sunset, I was all by myself in the beach solo at 8.00 in the morning. I crossed a thick dense forest before reaching Mundapahad beach here and the chirping of various birds gave a wonderful feeling to me that morning. Even though I tried to capture those birds in my camera, they were fast enough to fly away making all my effort go useless. Spent around 30 minutes here, and the beach is clean an clear with many far away islands to watch out for. There is also a hang out place around and it is a best for kids to play a lot.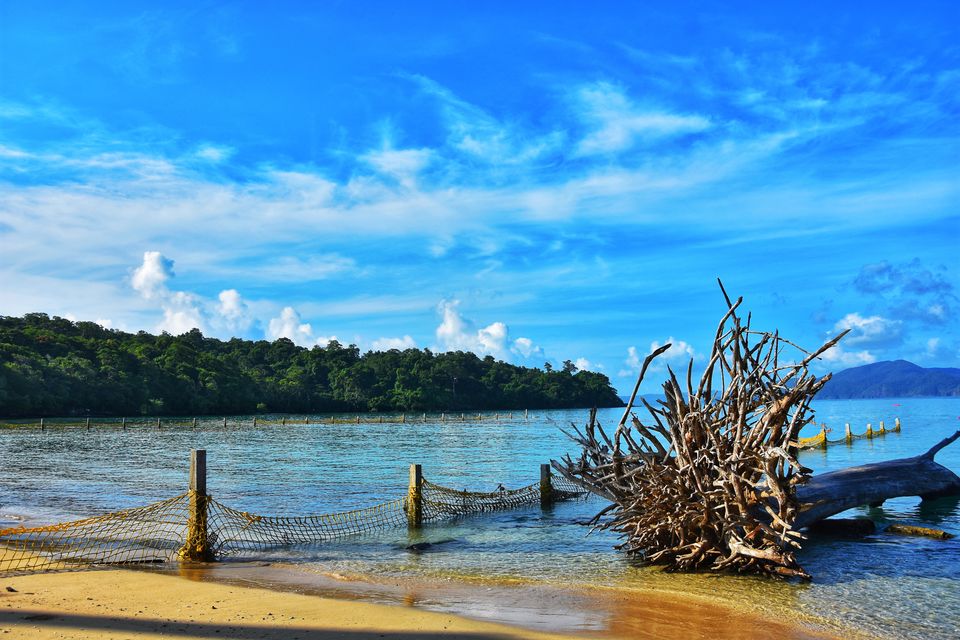 5. A Rain in North Bay Island:
This island is usually covered on the second day of your Trip to Andamans and you will be picked by a boat from water sports complex in Port Blair to this island. Being to beaches many times, all I have experienced is the wrath of sun and heat for most of the time. But, this day will always be memorable as I got drenched in rain which stopped all water fun activities in the island for almost an hour. The day was all cool and calm till we reached North Bay at 12.00 p.m. As I had made up my mind to do scuba diving in Havelock, I went on roaming around North Bay eating junk foods sold around the beach. Most of the people were enjoying snorkelling and scuba here and suddenly the skies turned cloudy and it started raining. The rain bought back the liveliness to all nature around and that waiting period of standing under a roof, trying to count the droplets from dripping from roof made my trip lovely and awesome.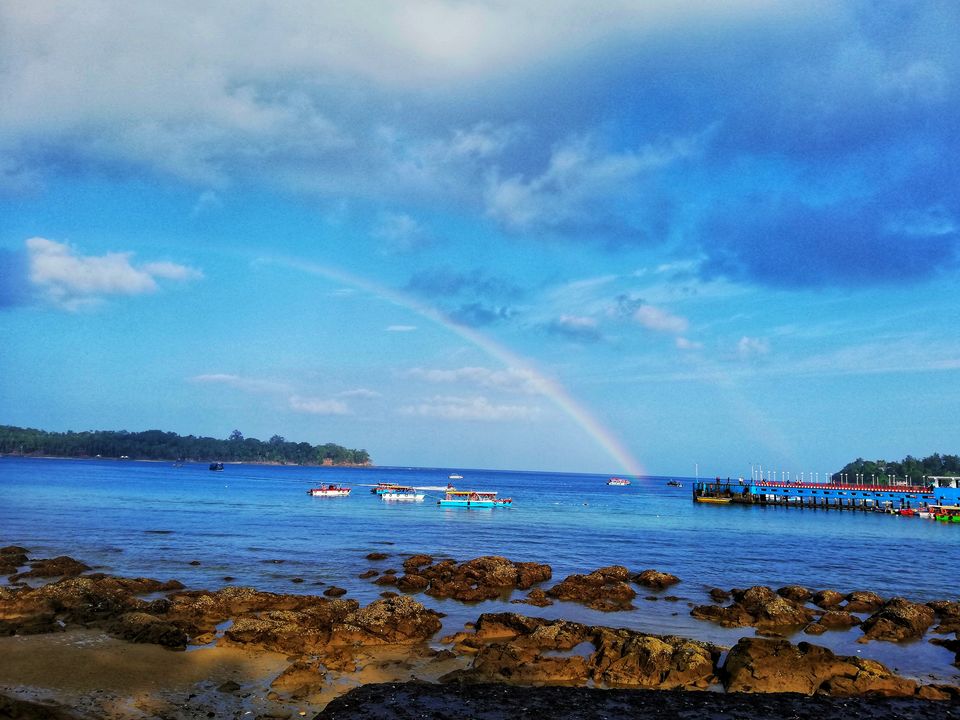 6. Lots of history to be known here in Port Blair:
Least did I know that Japanese had invaded this part of India, during World War 2 and had the place in their control for 3 years. Yes, Japanese bunkers in Corbyn's cove and Ross islands are the evidences for this. There is one more place I should tell about and that is Ross islands, which was an administrative headquarters of British Raj in Andaman and Nicobar islands. This was used by British officer with a highest grade and was abandoned in the year 1942 post an earth quake that hit the islands very badly. It has a lots of old ruins of Ballroom, Church, Hospital, Bakery, Press, Chief Commissioner's house, Swimming pool, and Troop Barrack all in dilapidated conditions. The place looks very well planned at that time and still ruins keep you awestruck about their way of living in Luxury. The Deers are all around the island and they don't run away seeing you, instead give a macho pose for your click.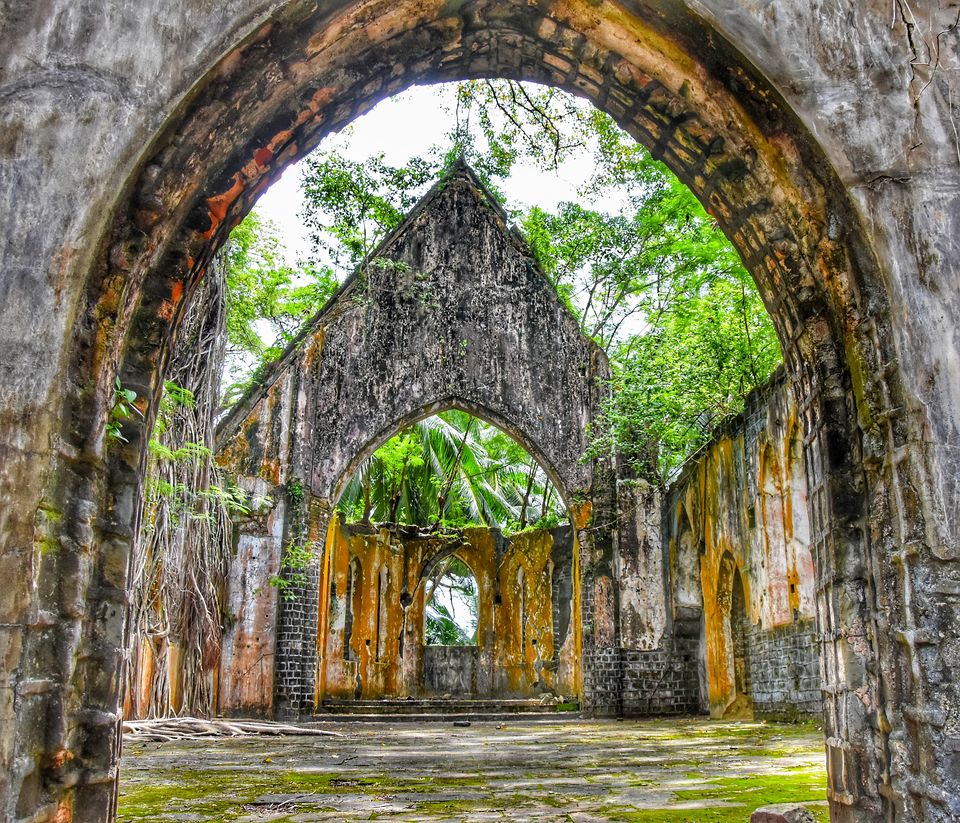 7. Zindagi Naa Milegi Dobara moment of my life:
How can I come back without doing a Scuba in Havelock? Well, there are mainly two spots in Andamans for Scuba, one is for coral reef and that's in North Bay and the other is Jetty Bay in Havelock which is known for colourful marine life. Never been under water apart from swimming pool, this was the first time for me and I was all excited and all nervous to try this for the first time. Been onto 16,000 feet high summit and had also done a bungee in Rishikesh from 83 metres height, none of them had my heart shaken till date. But imagining myself swimming 15 to 20 metres underwater sent through fear waves all over my body. With the help of scuba expert from Aqua Nomads, I swam down after a 15 mins of Yes's and No's and training. The life underwater is so vibrant here that the clock stopped for me and I was dre amidst fishes and marine life rich with water plants. I was able to see Whitebanded shrimp, Humphead parrot fish, peacock mantis, and lobsters. The silent waters here also have enchanting colourful corals and seabed gardens. Spent around 15 mins and went a little down further with a lots of water pressure, we came back to the shore and I had that same feeling Hrithik experienced in Zindagi Naa Milegi Dobara.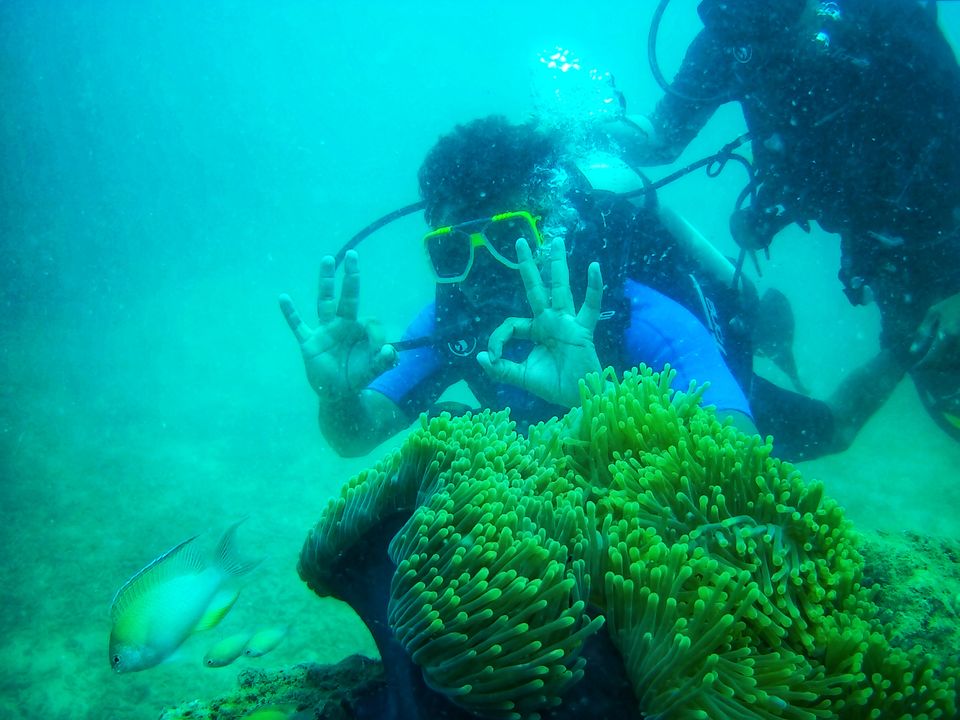 8. Got to know the definition of Turquoise:
It's all known that the beaches of Andaman and Nicobar Islands are most beautiful and serene and cleanest in India. But, the waters of Kalapatthar Beach are so lovely that even in scorching sun the palace didn't stop me from gasping. Eyes filled with serenity here as I could see different layers of water changing color every time I stretched my vision to far expansion of Beach. The turquoise colors of this beach was unmatchable. Nature explained me why she is the best in composition of colors of life. Even though I spent only 40 minutes there, my eyes still remember the beauty of that place till date and take me away for a while to Kalapatthar.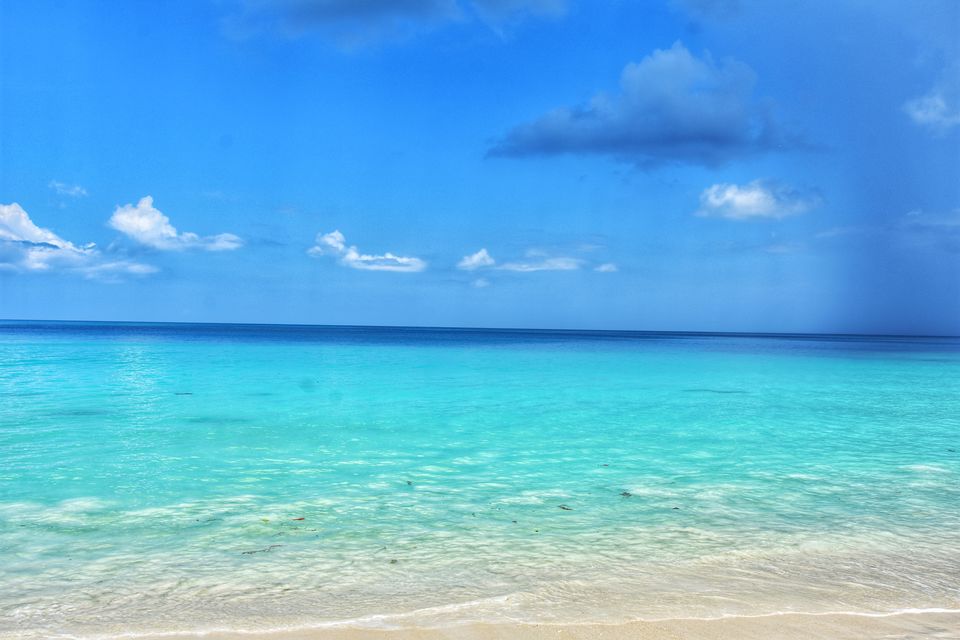 Below is the itinerary I followed for 5 days and the pictures will do all the talking!!!
Day 1: Chennai to Port Blair – Corbyn's Cove Beach and Cellular Jail.
The first day I boarded a flight from Chennai to Port Blair and alighted there at 11.00 a.m. The afternoon was meant for rest as per the package. Then visited Corbyn's cove beach and witnessed Sound and Light Show in the evening in Cellular Jail, before this went around Kalapani Jail for more than an hour.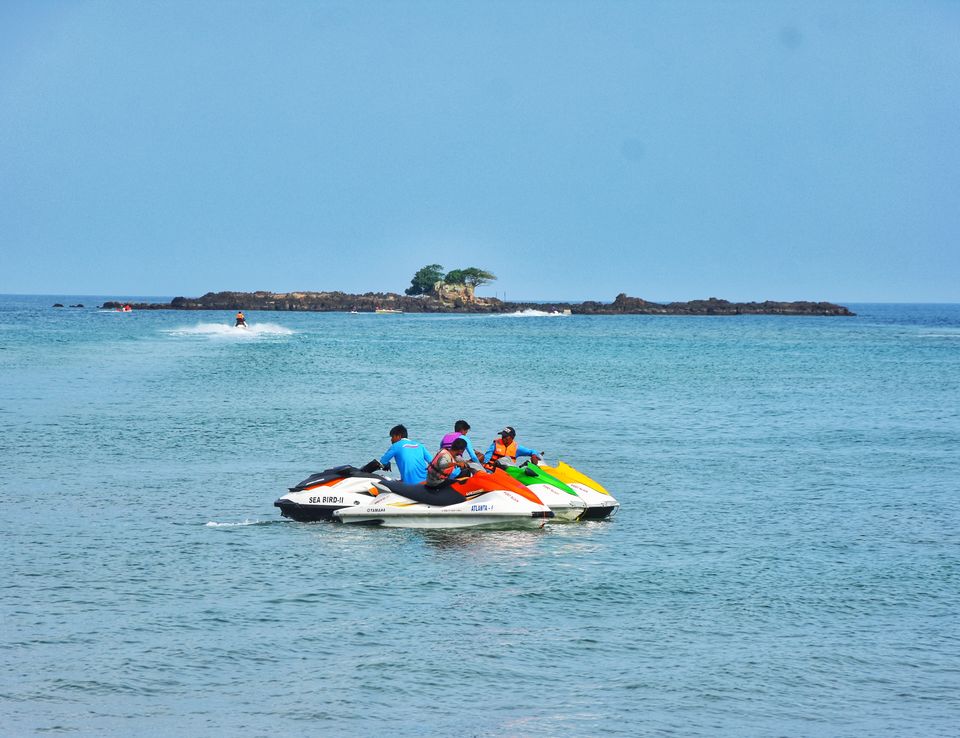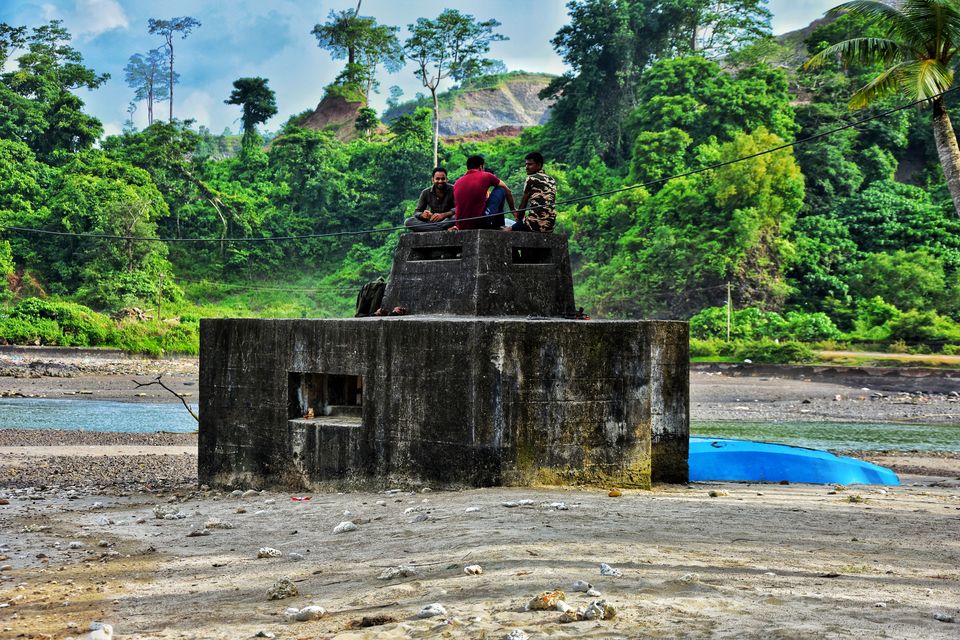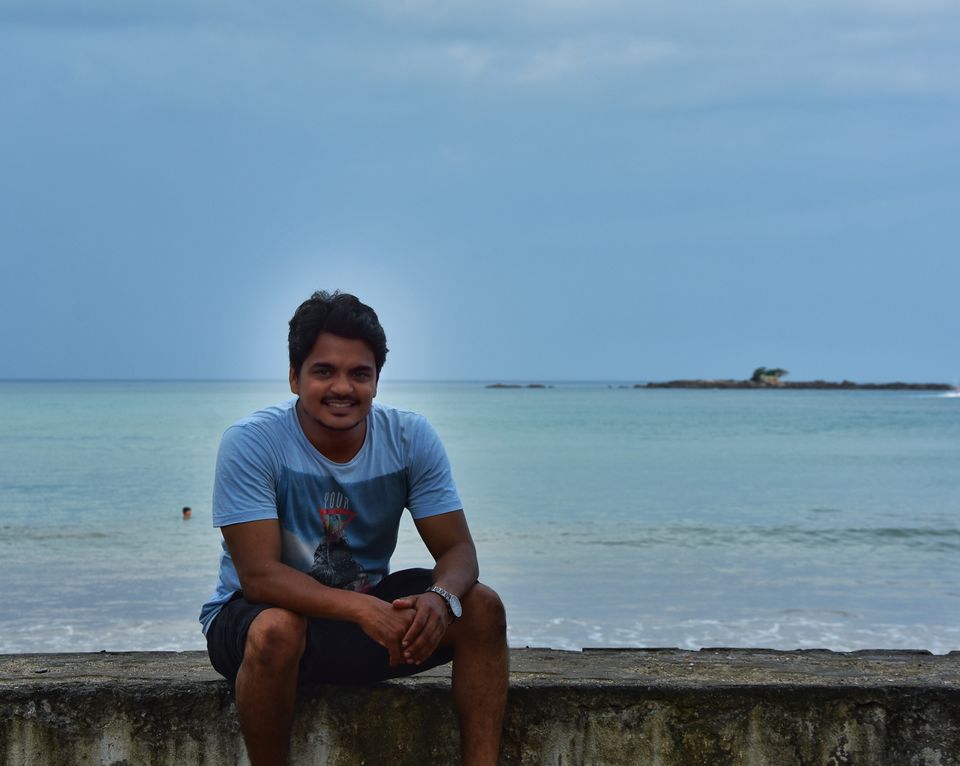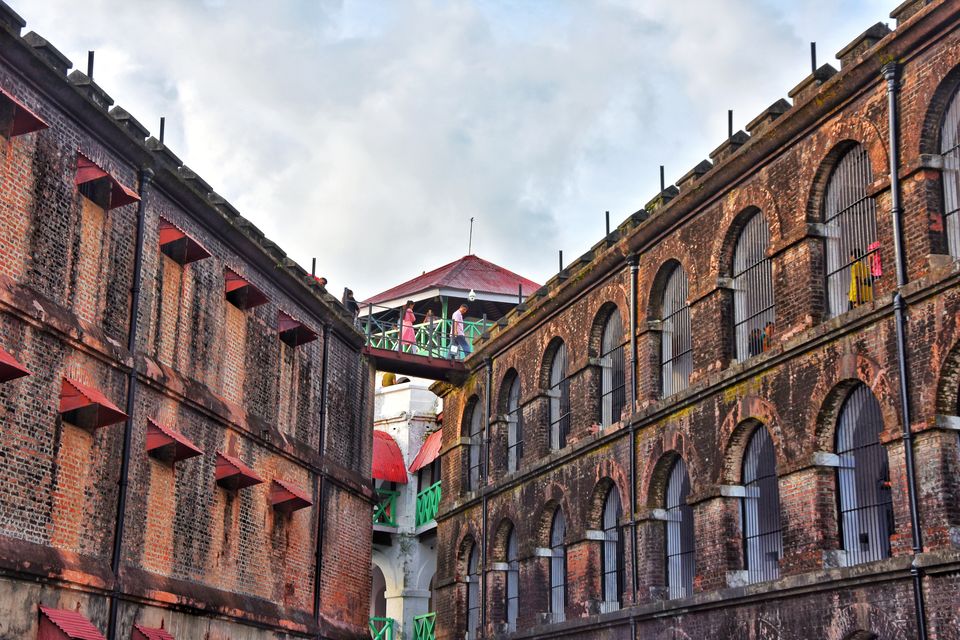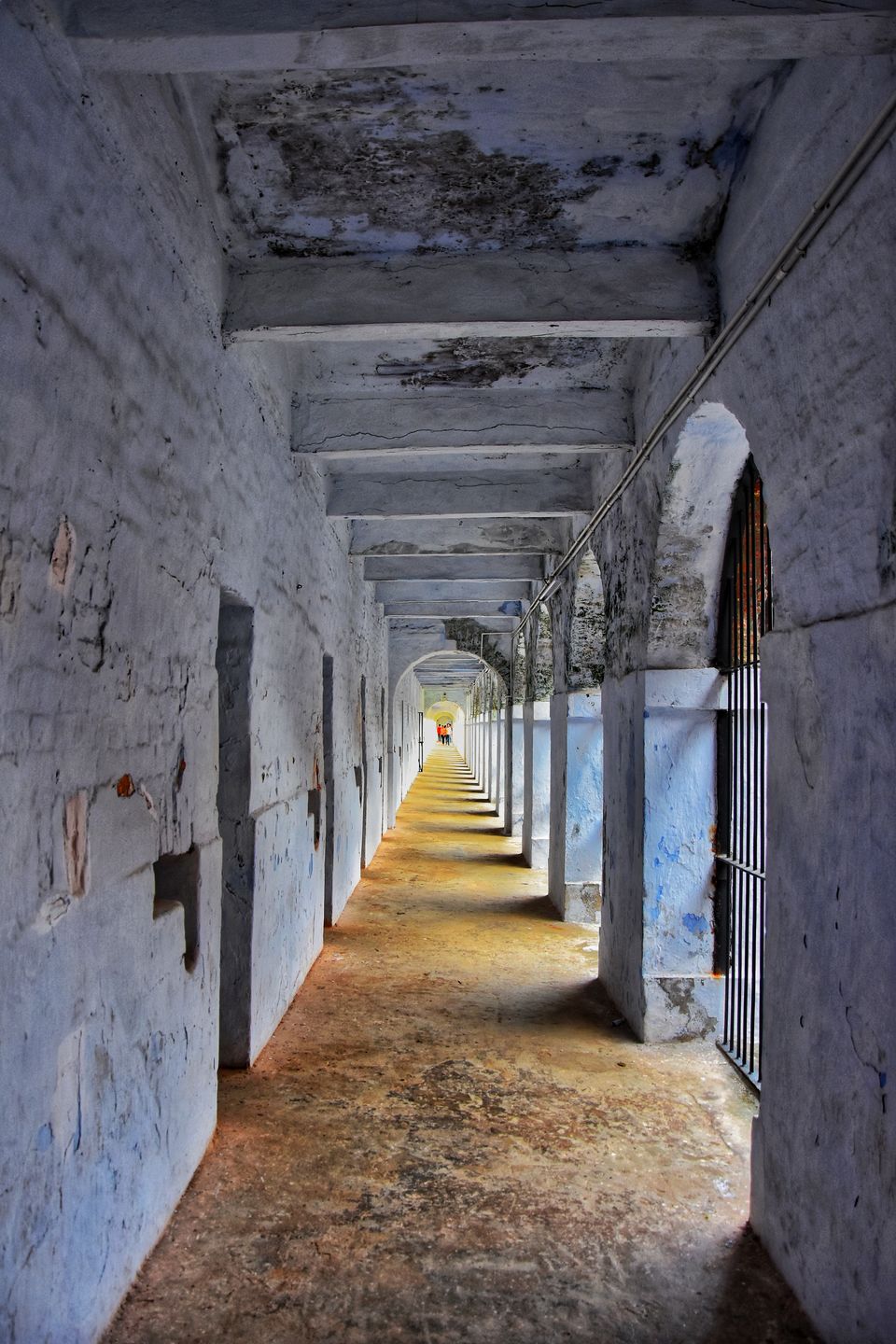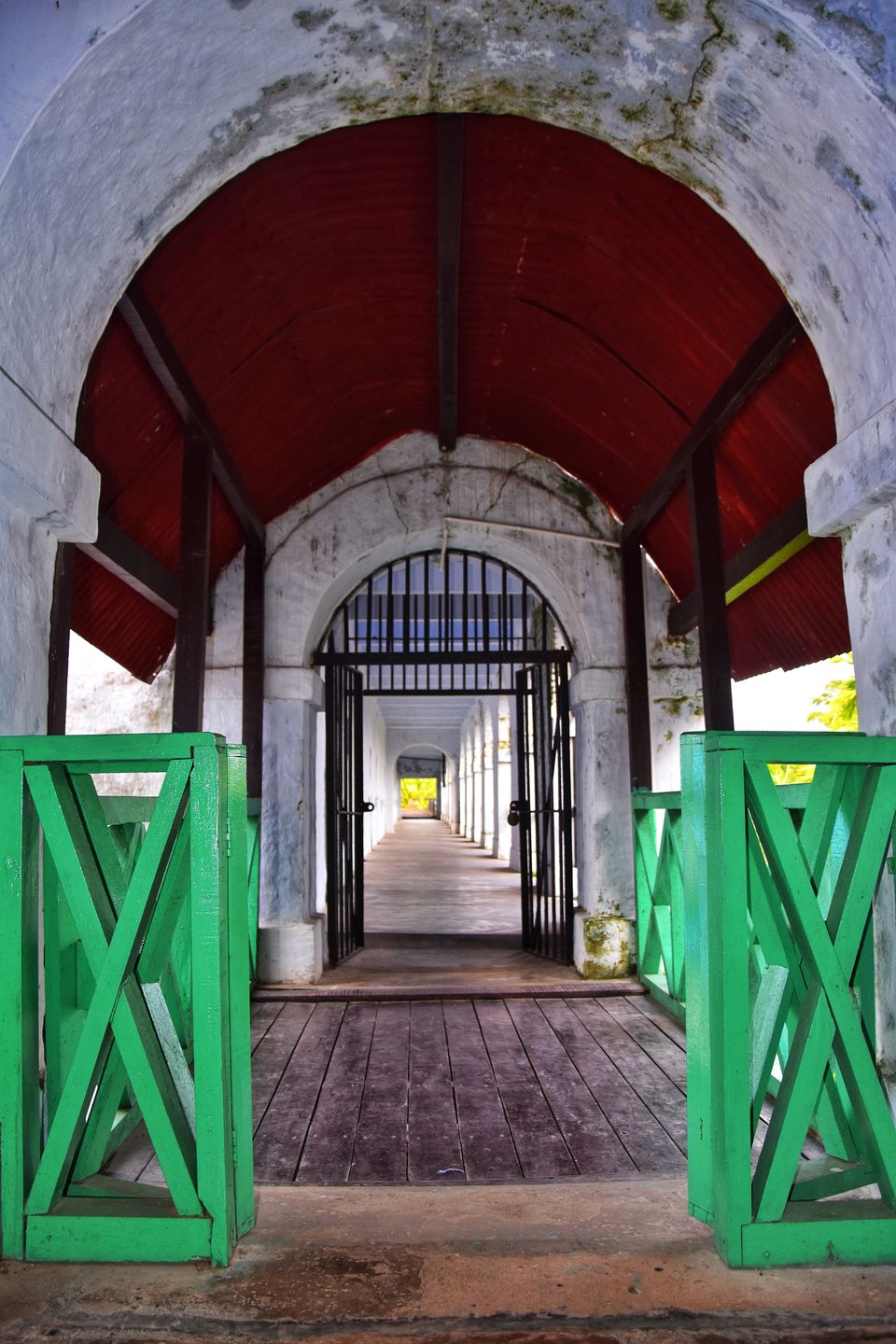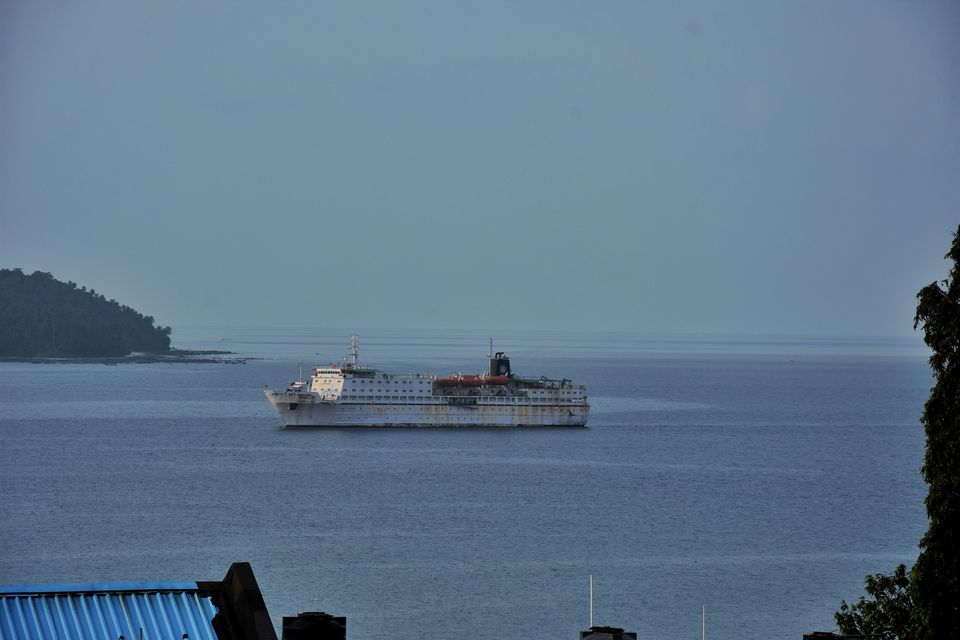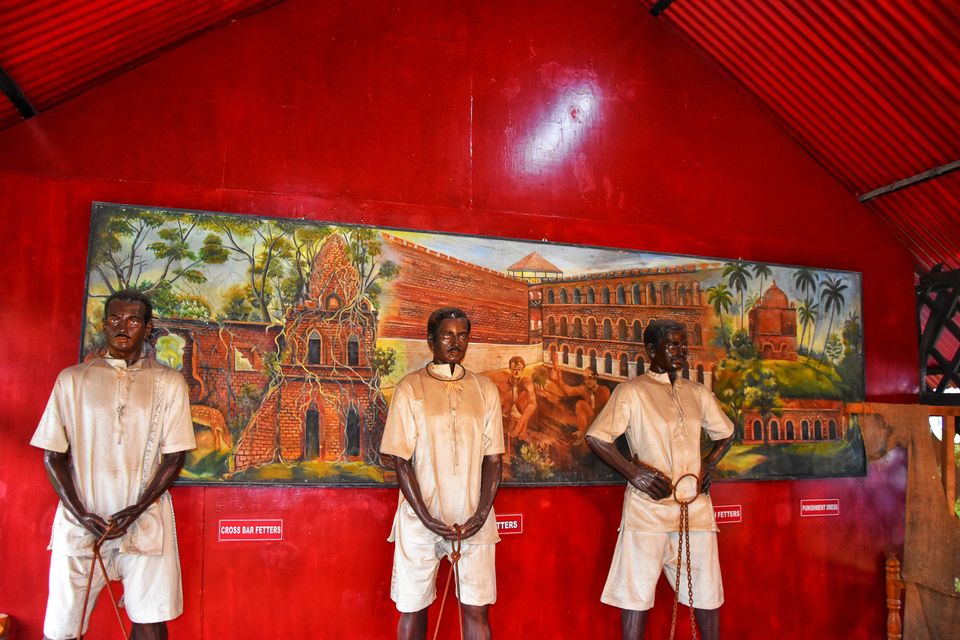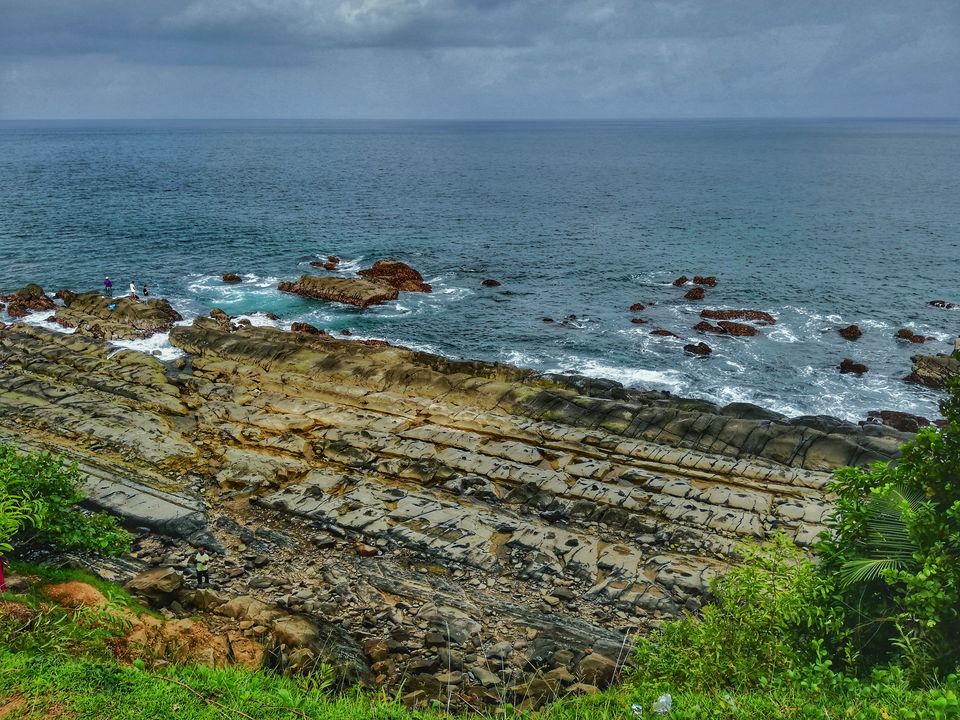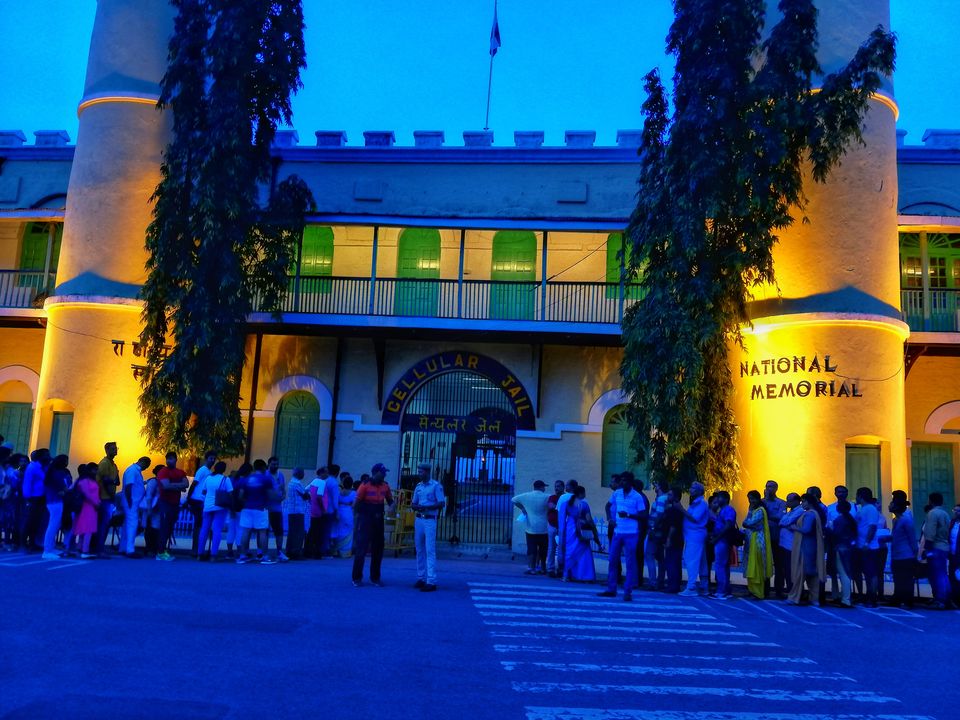 Day 2: The island visit to Ross and North Bay.
The package meant an island tour today. I strolled around the ruins of British colony of Ross and drenched in rain in North Bay Island before coming back to water sports complex by 3.00 in the noon. After this hired a two wheeler for 500 INR and went solo to enjoy sunset at Vandoor Beach.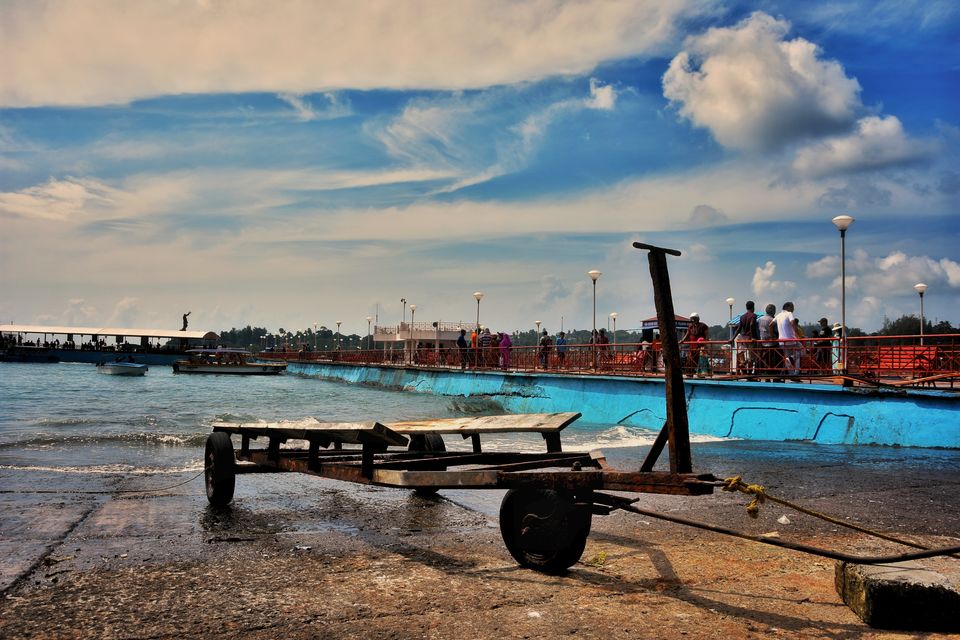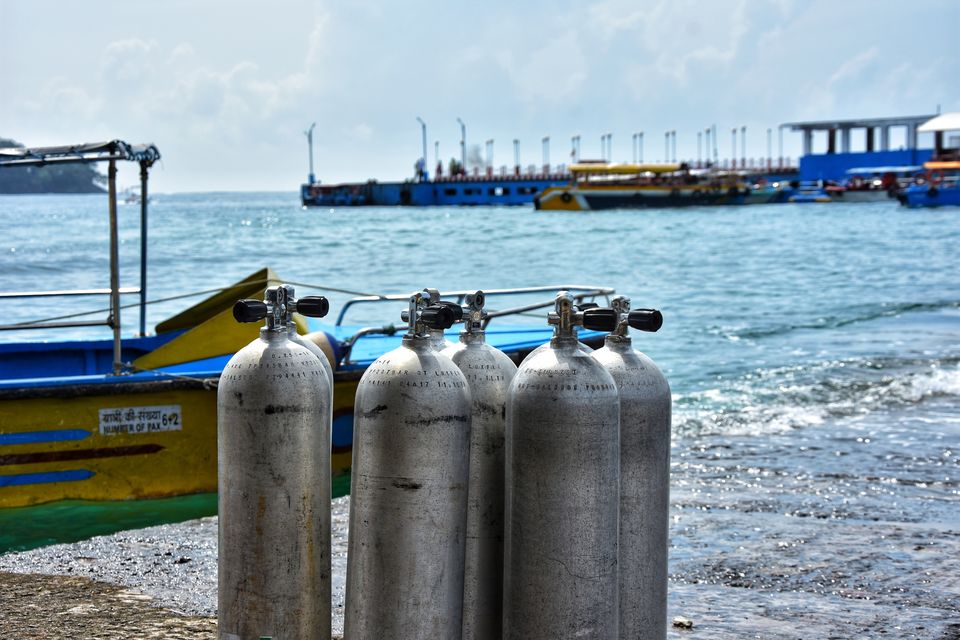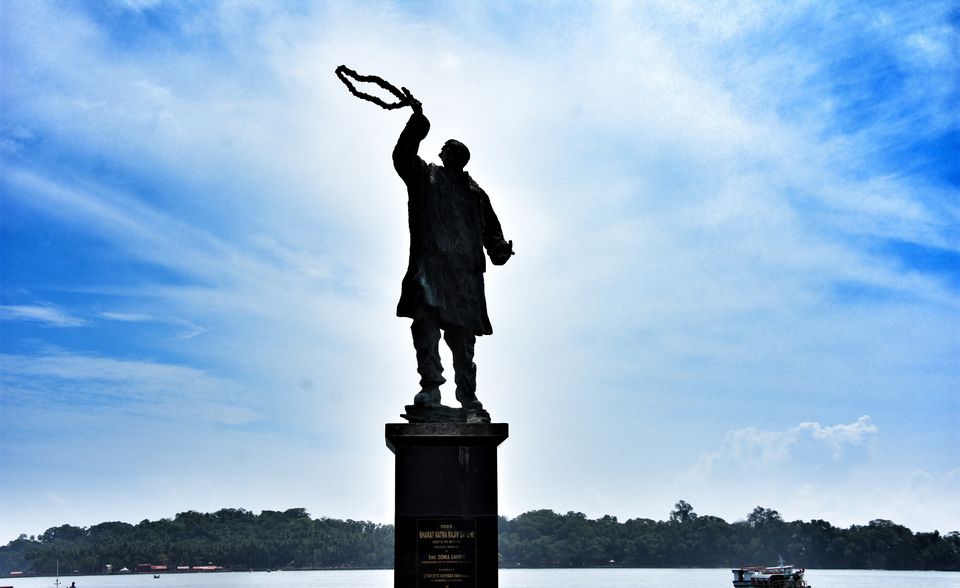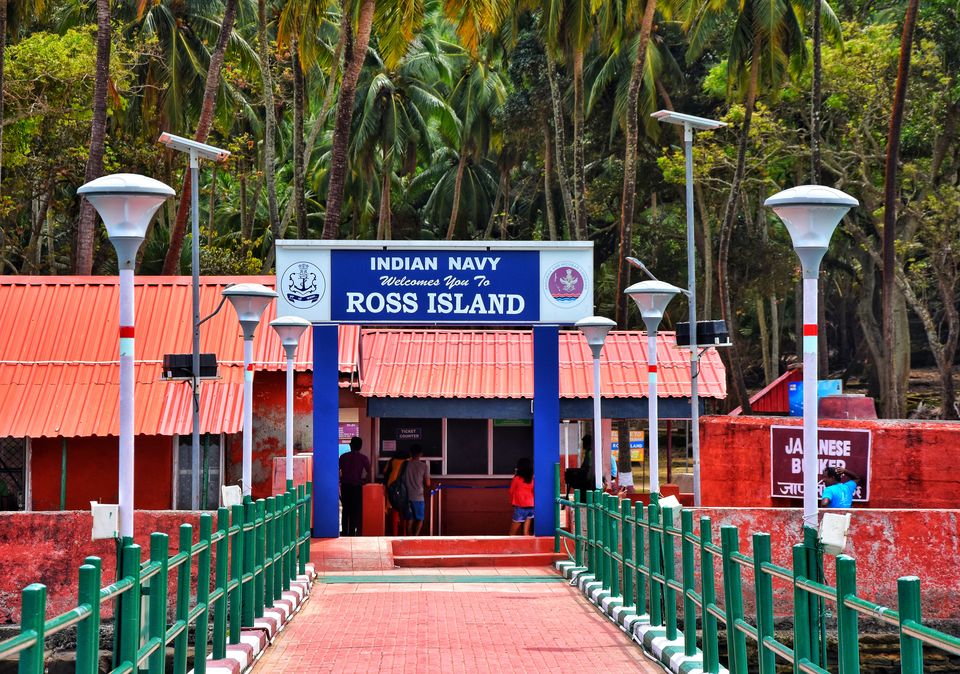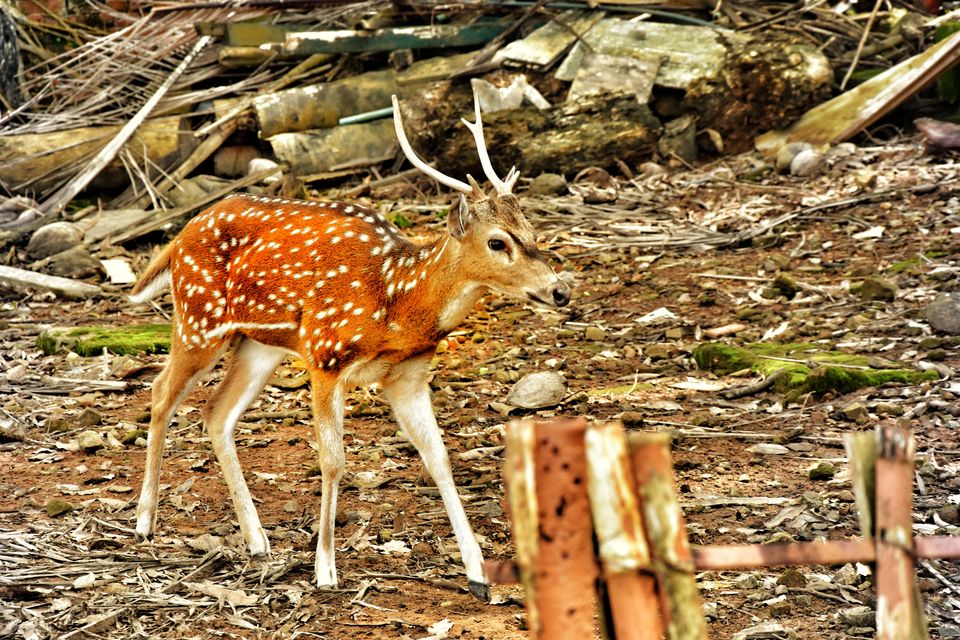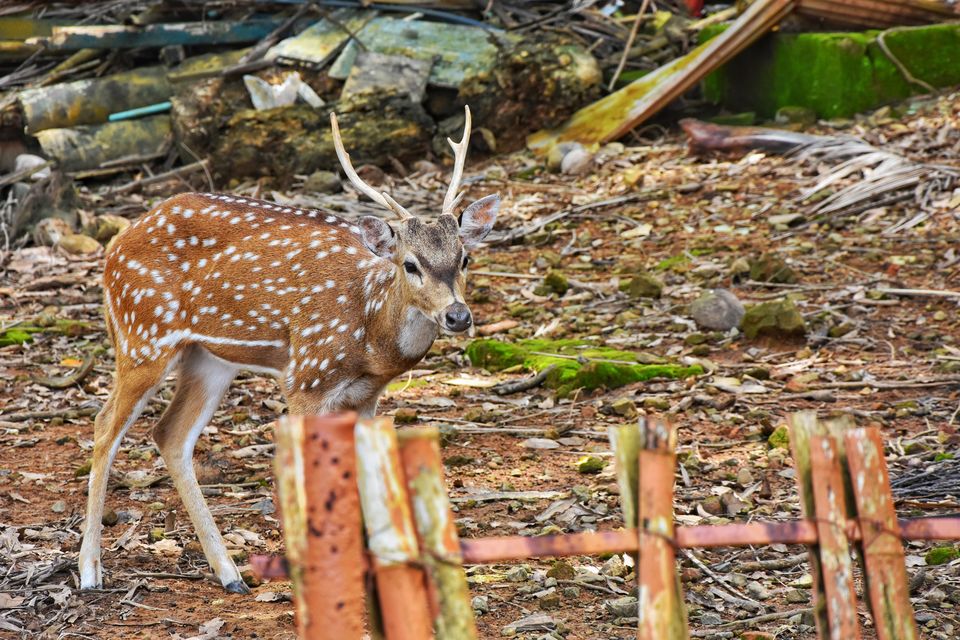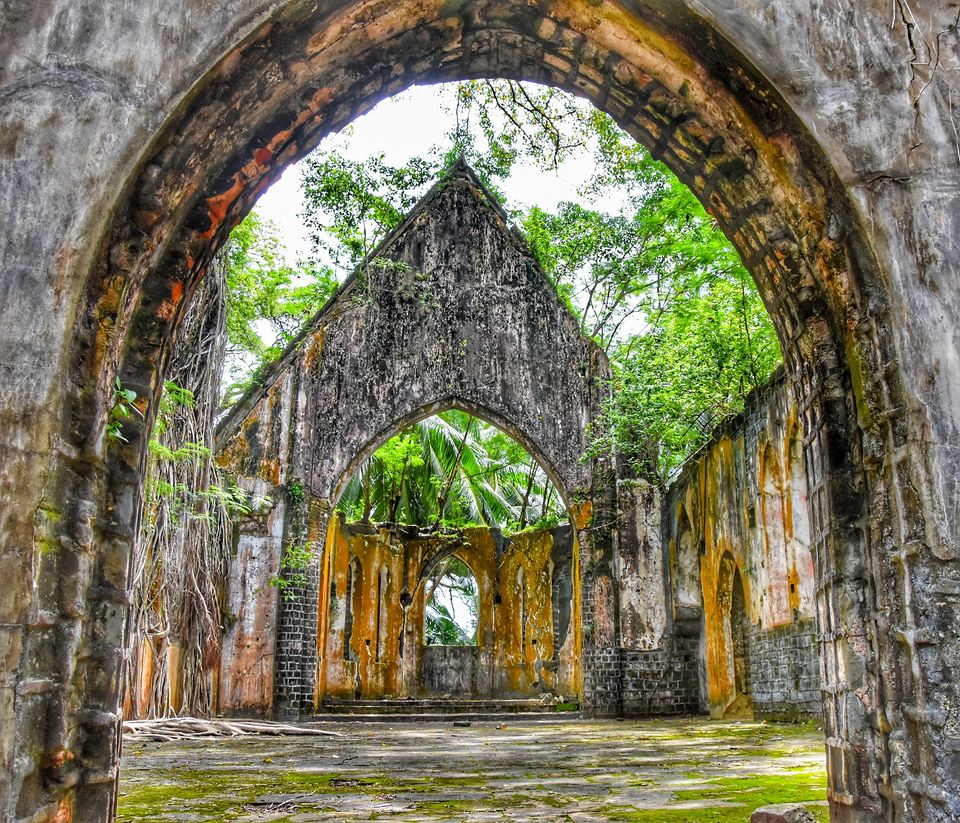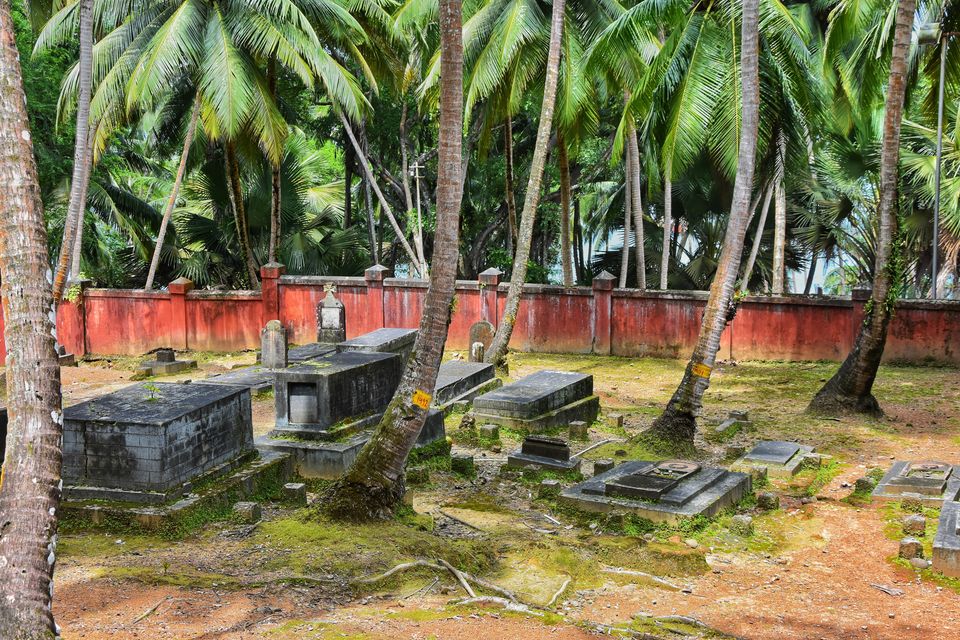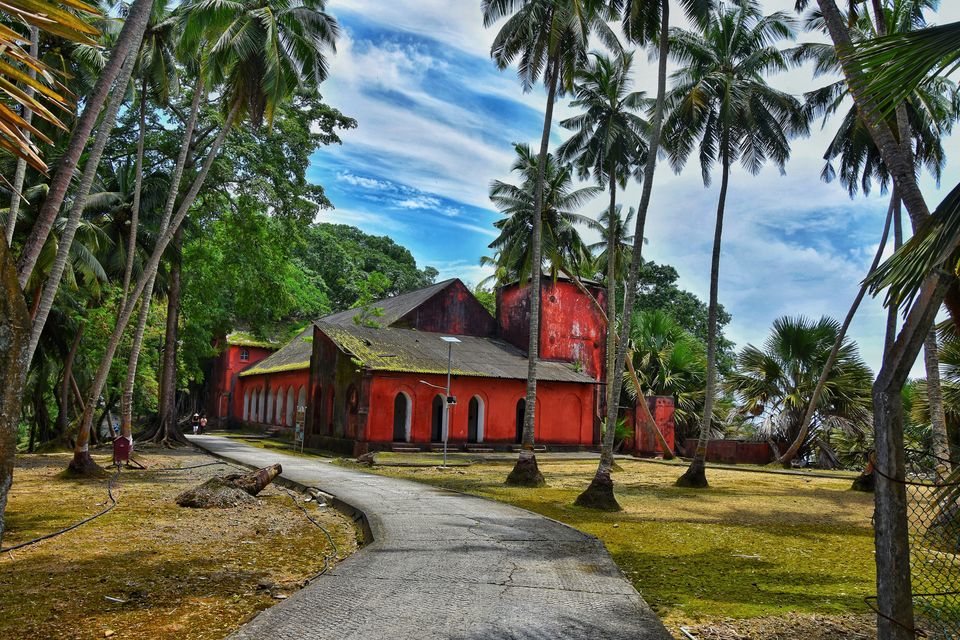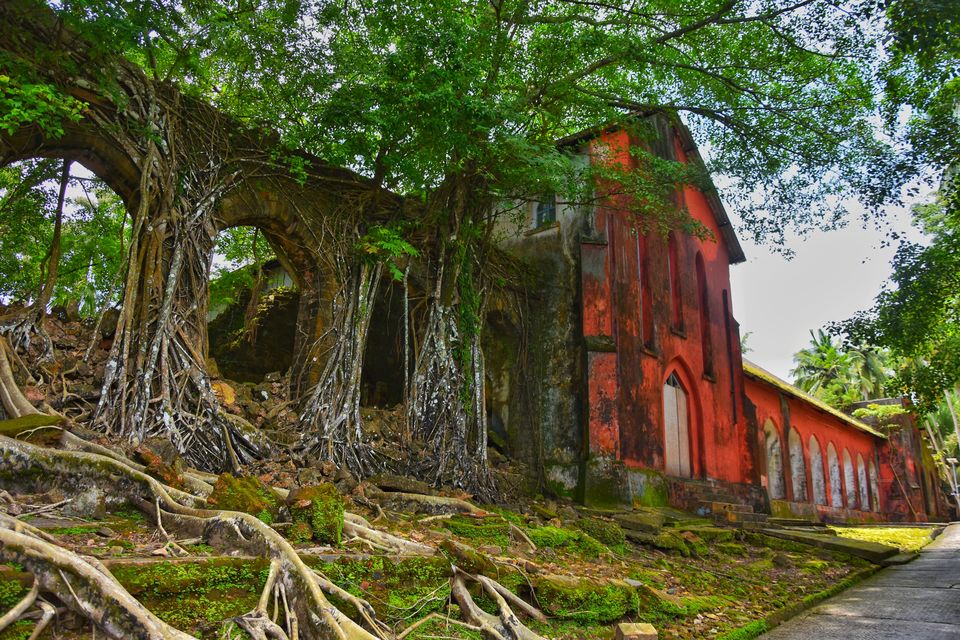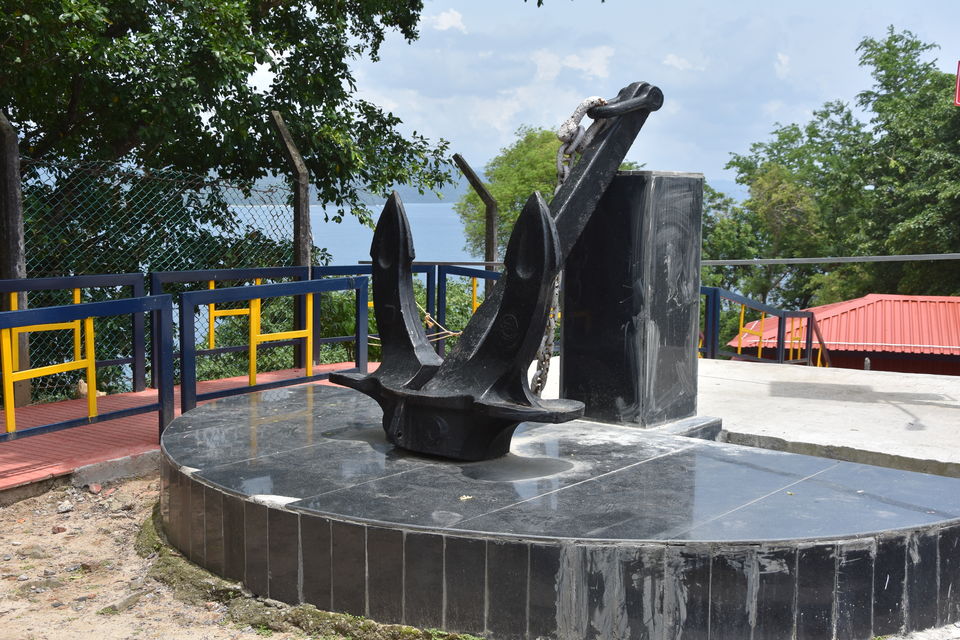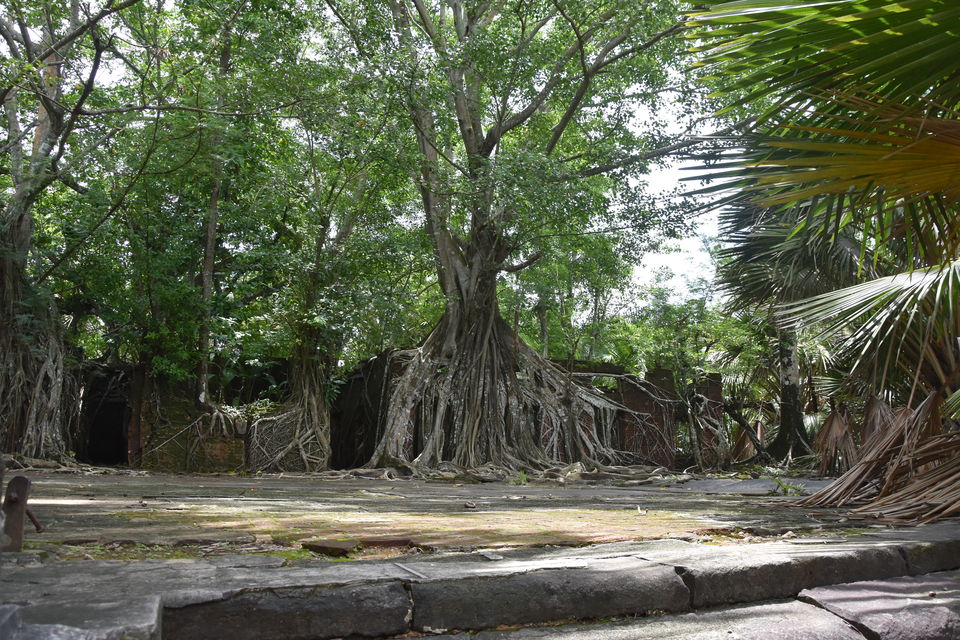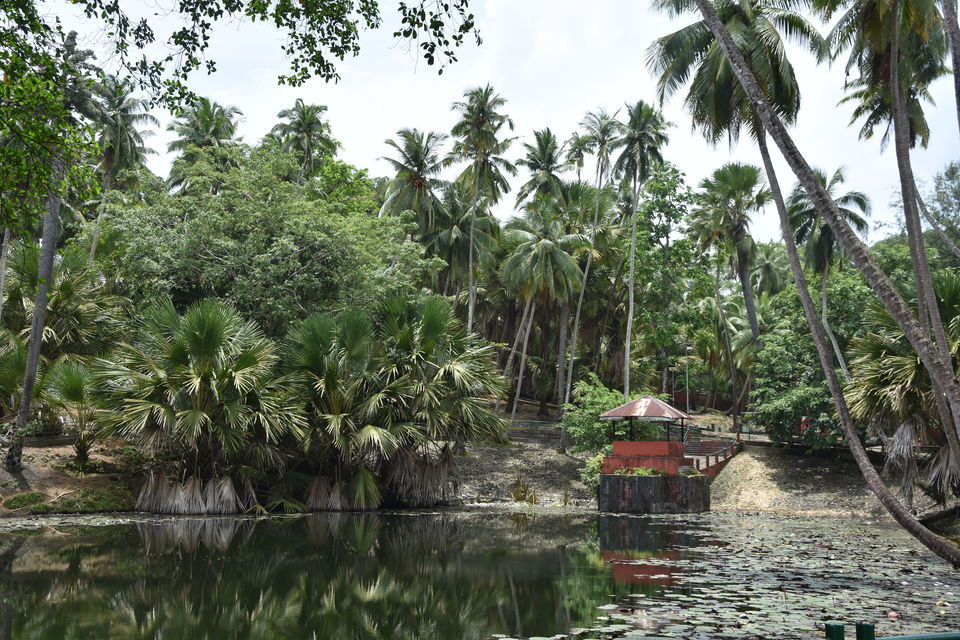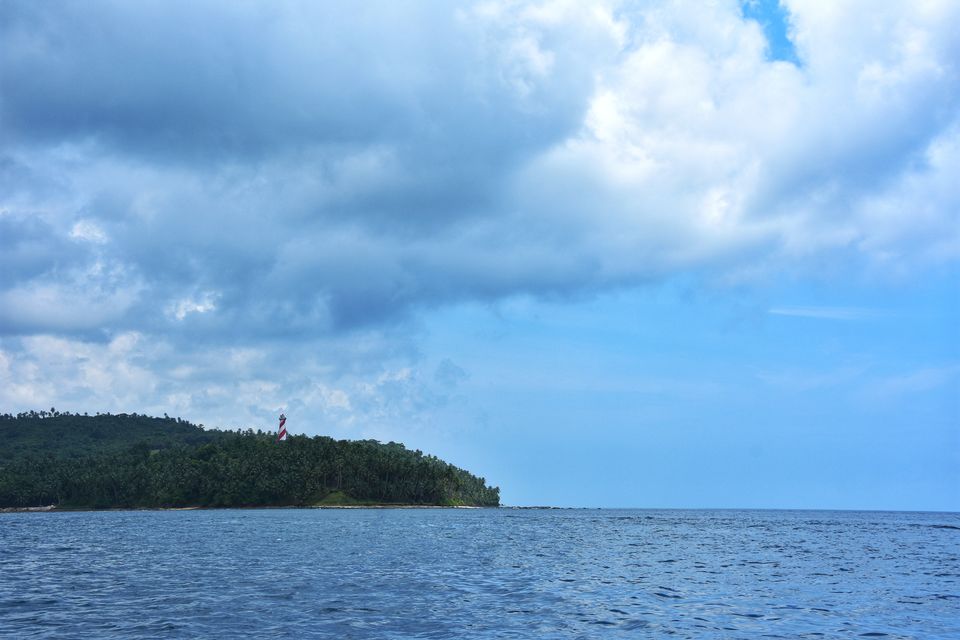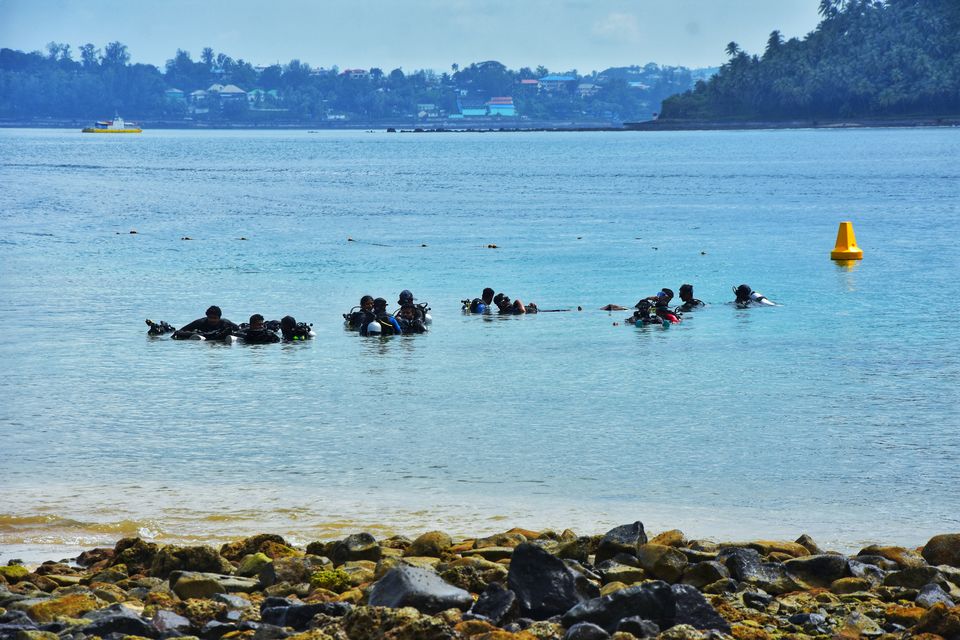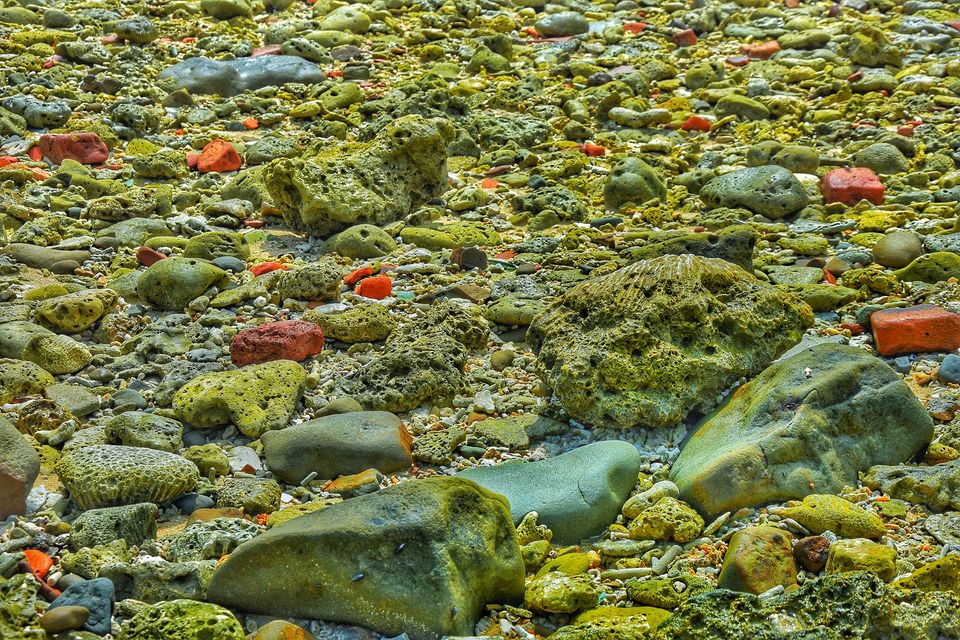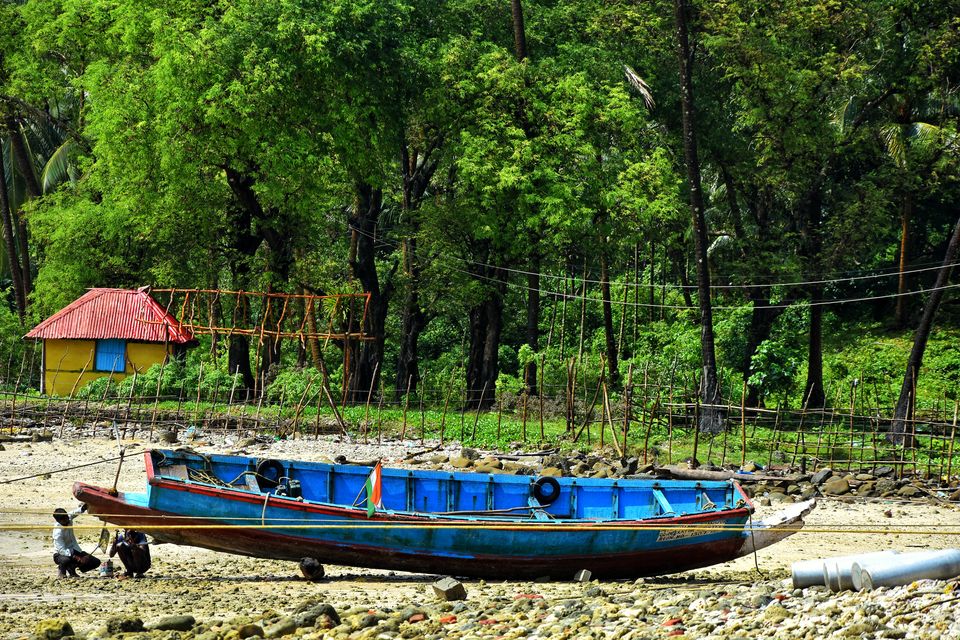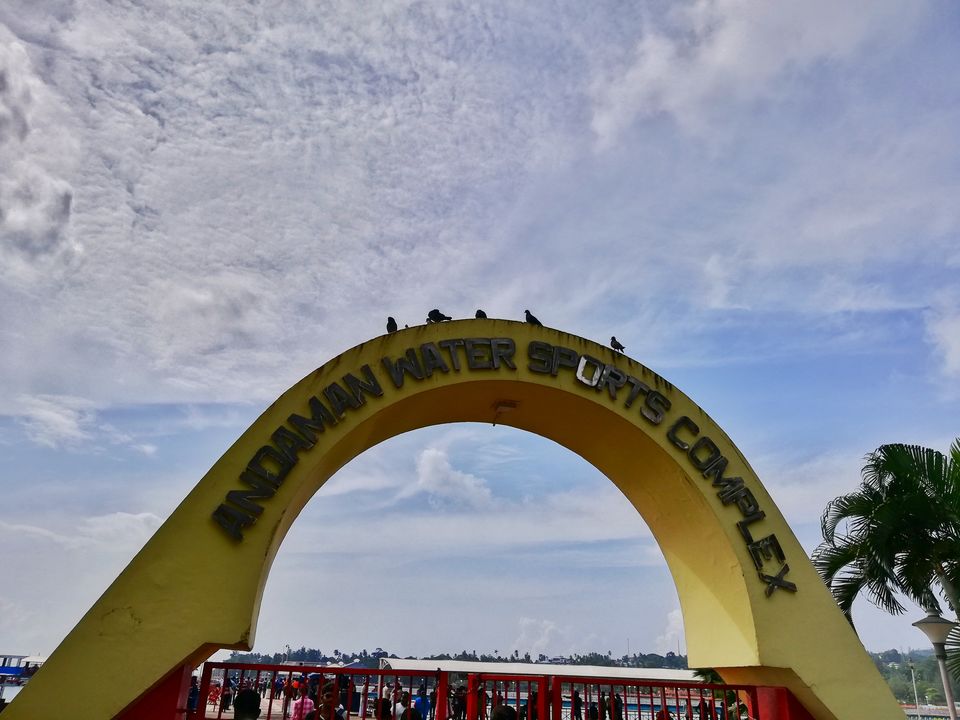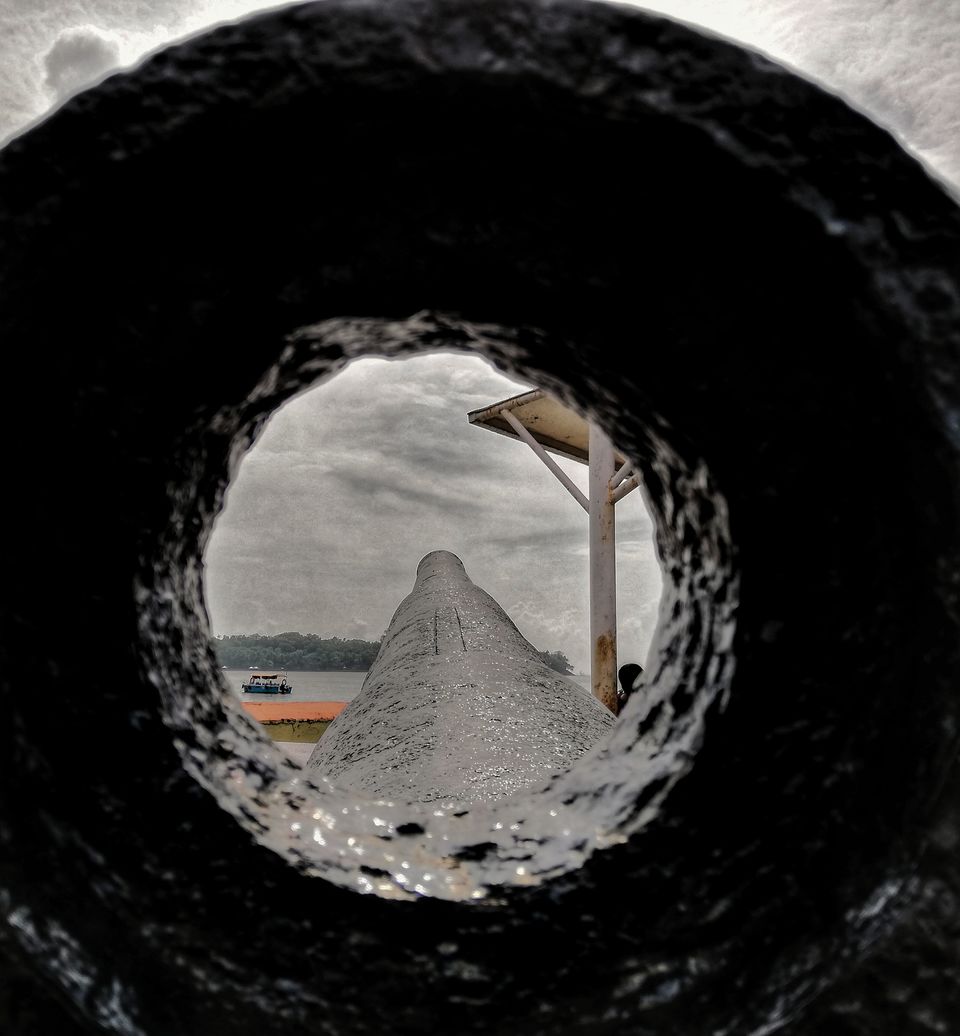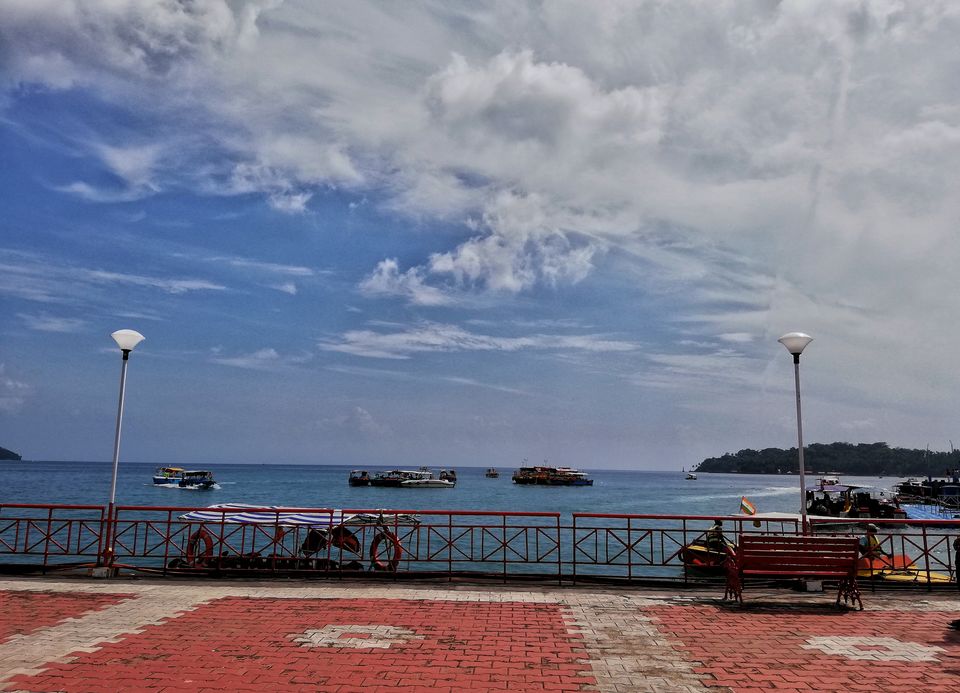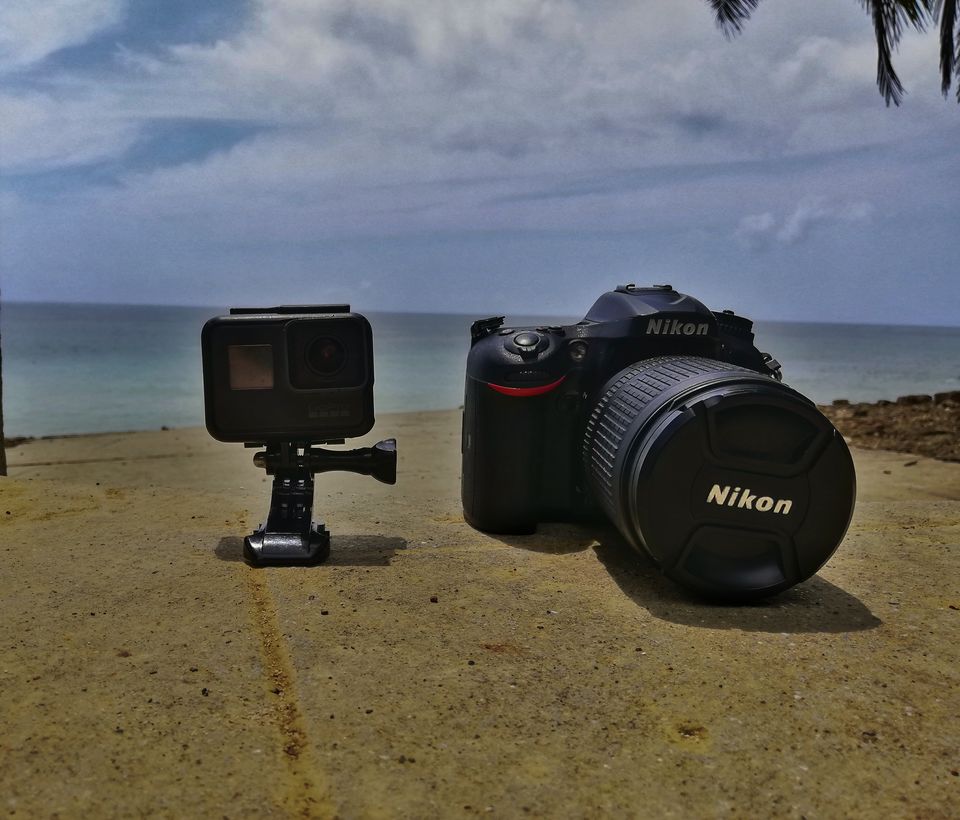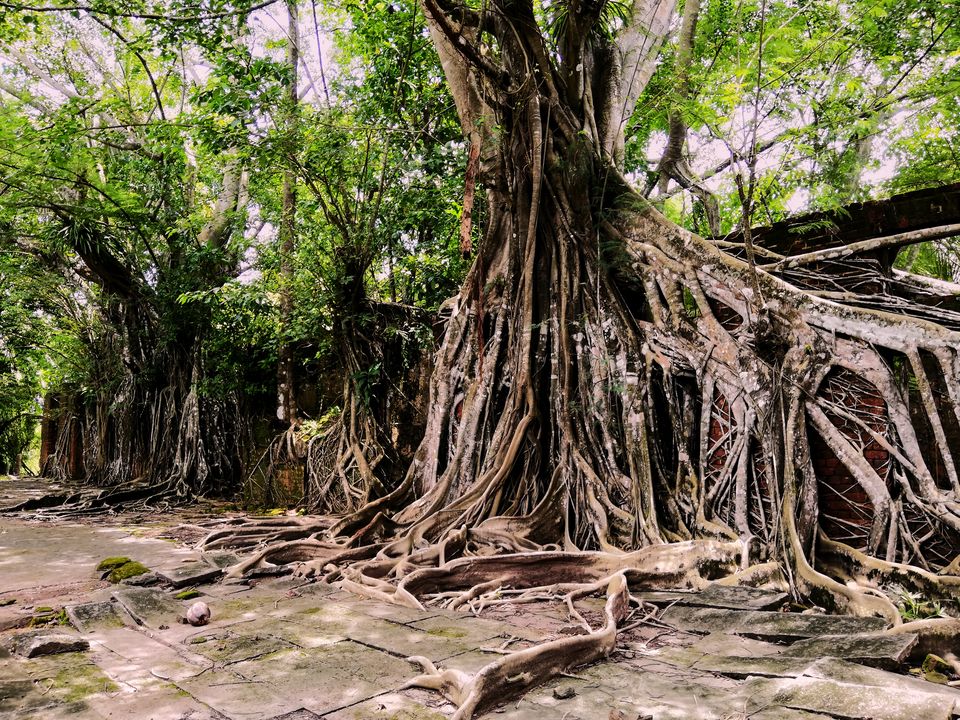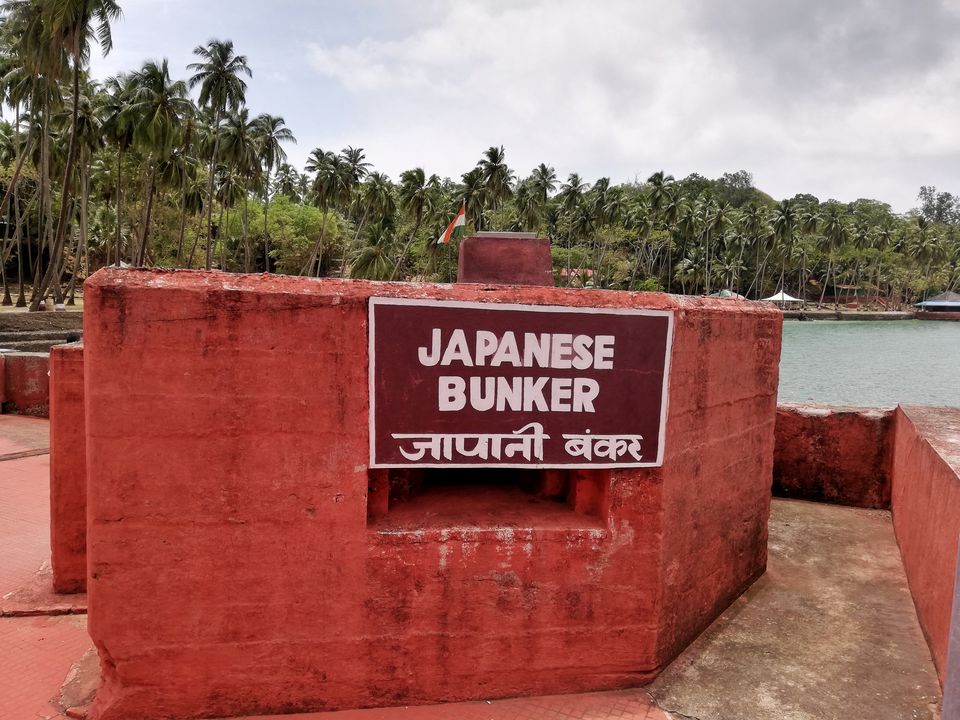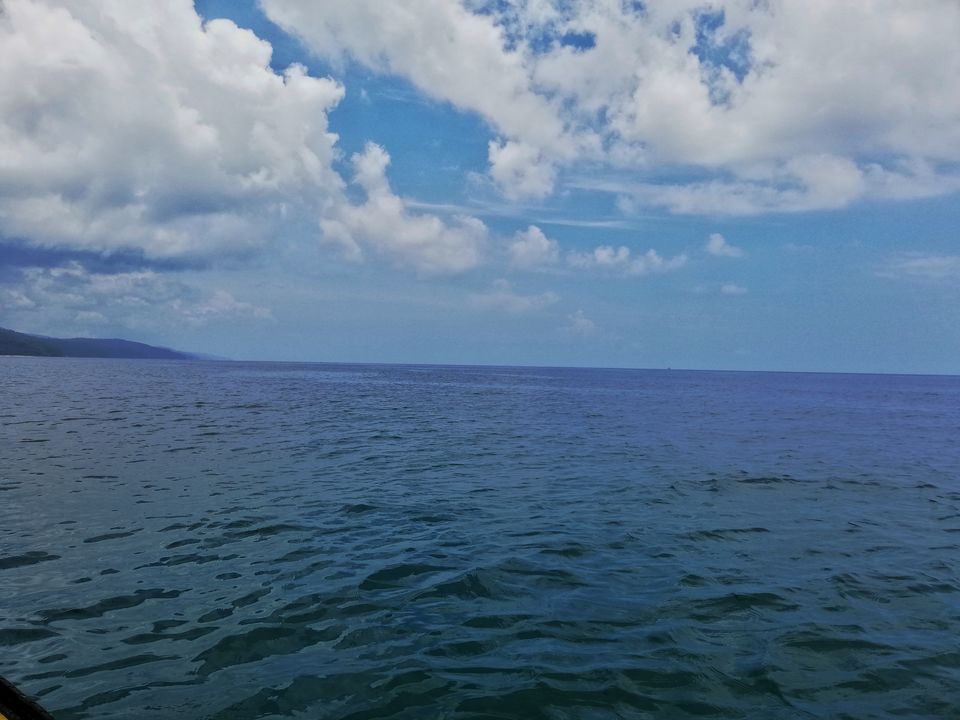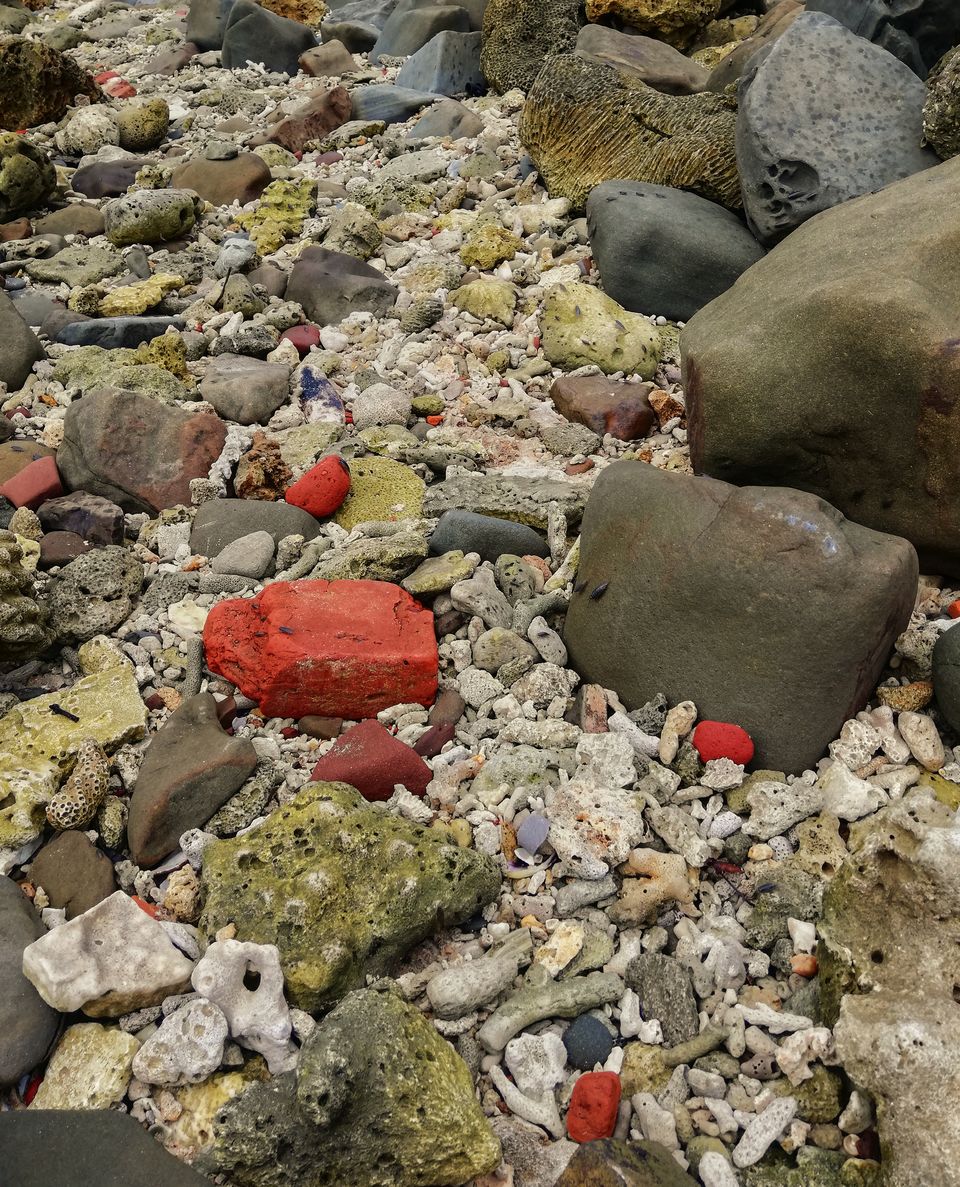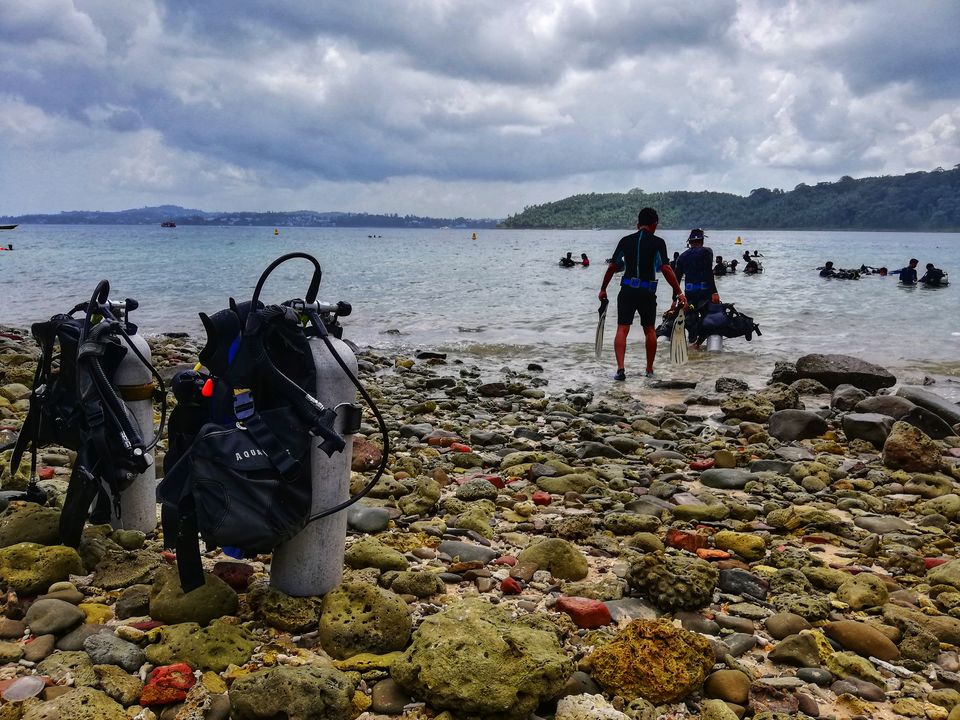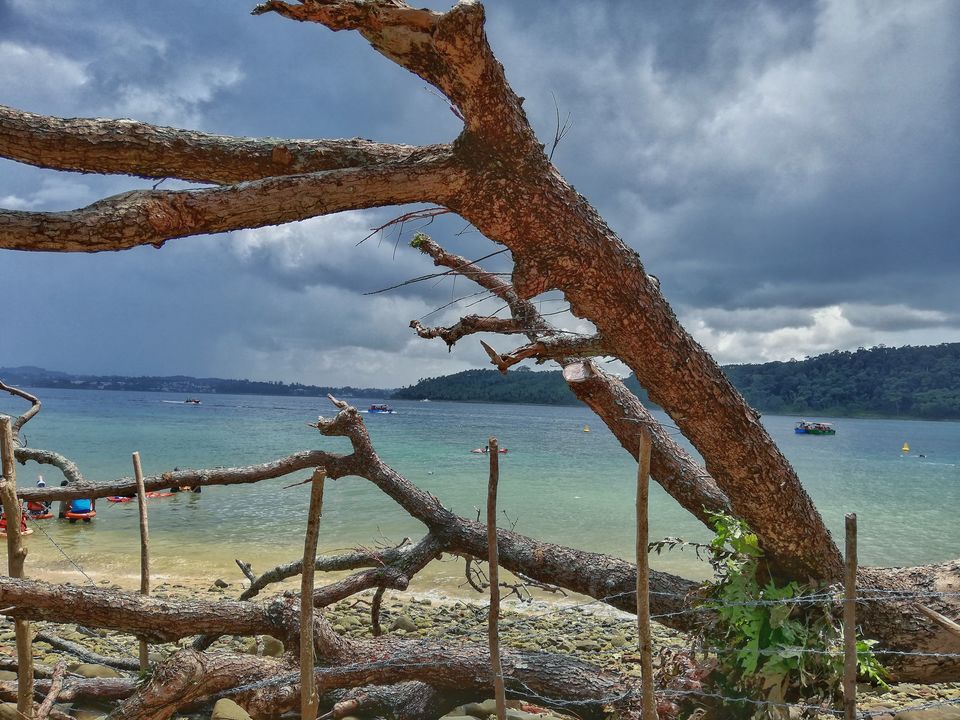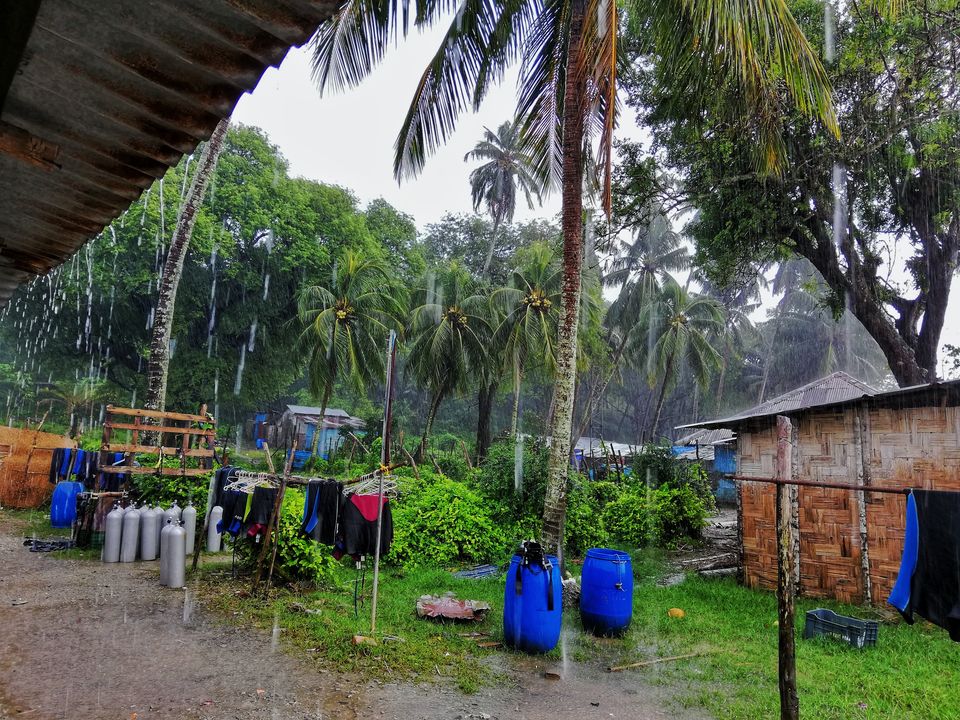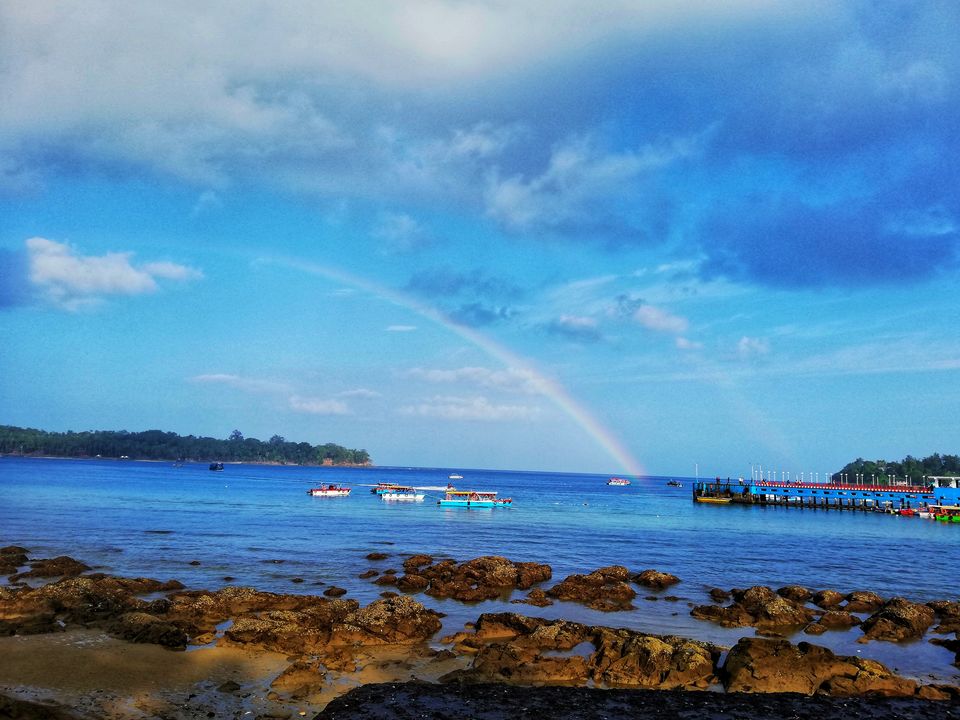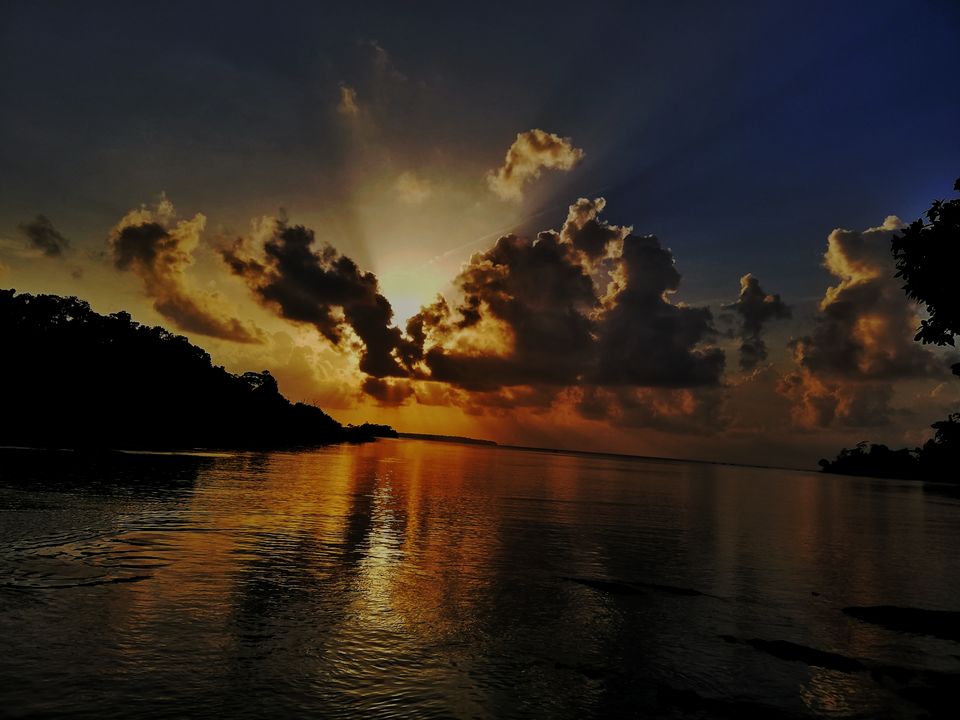 Day 3: A sunrise at 4.30 a.m. and went to Havelock on a ferry called Markuzz.
Woke up early at 4.00 and went to capture the beautiful sunrise at Corbyn's Cove. Post this headed to Chidiya Tapu and came back to hotel by 11.30 to be picked by Travel coordinator for the next destination called Havelock Islands. Reached and checked into hotel in Havelock by 4.00 and also hired a bike there to roam around. Went directly to Radhanagar Beach and spent 2 hours there before the sun went down and spent my evening navigating on roads of Island.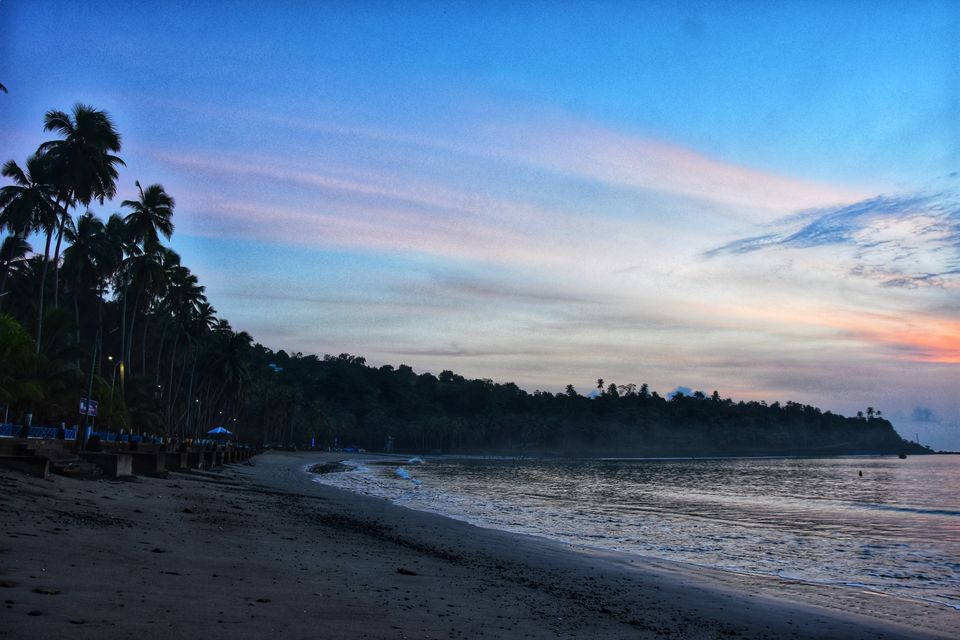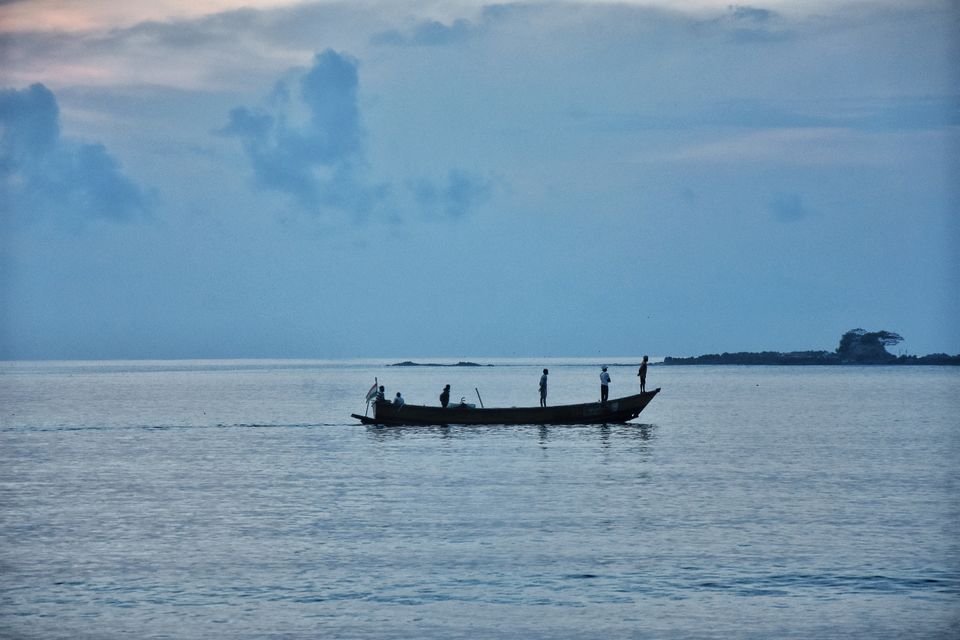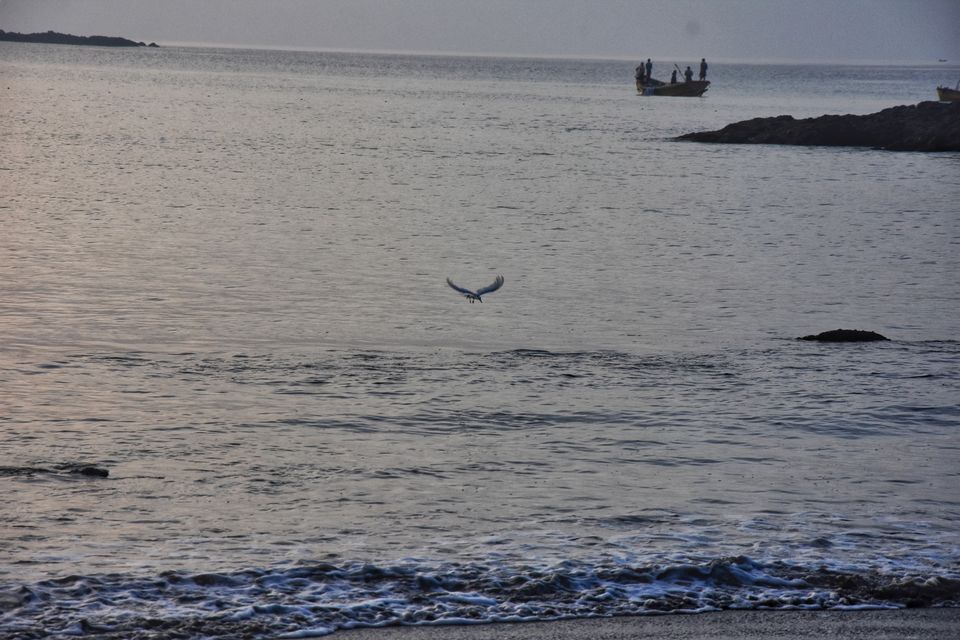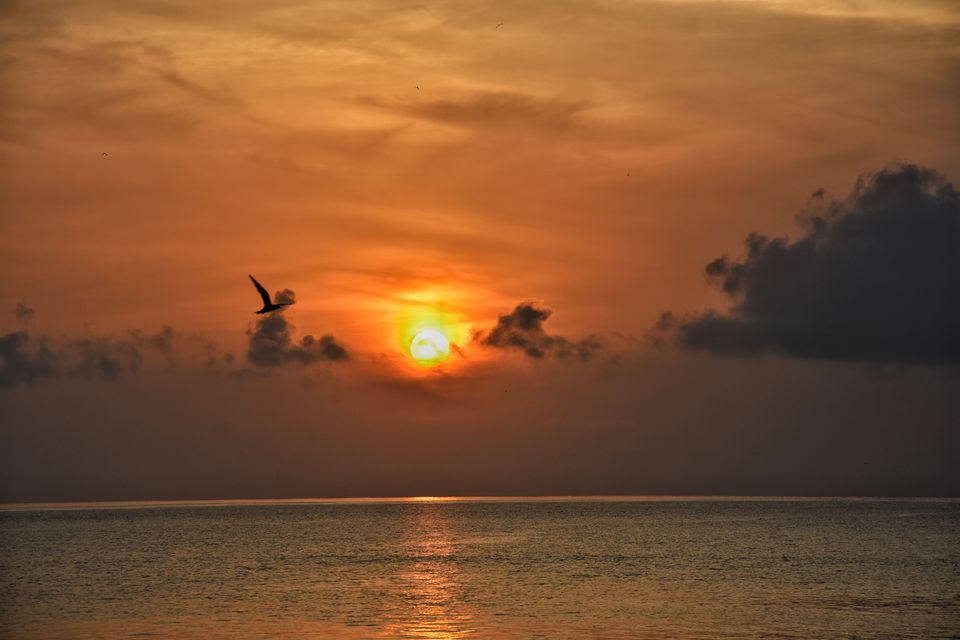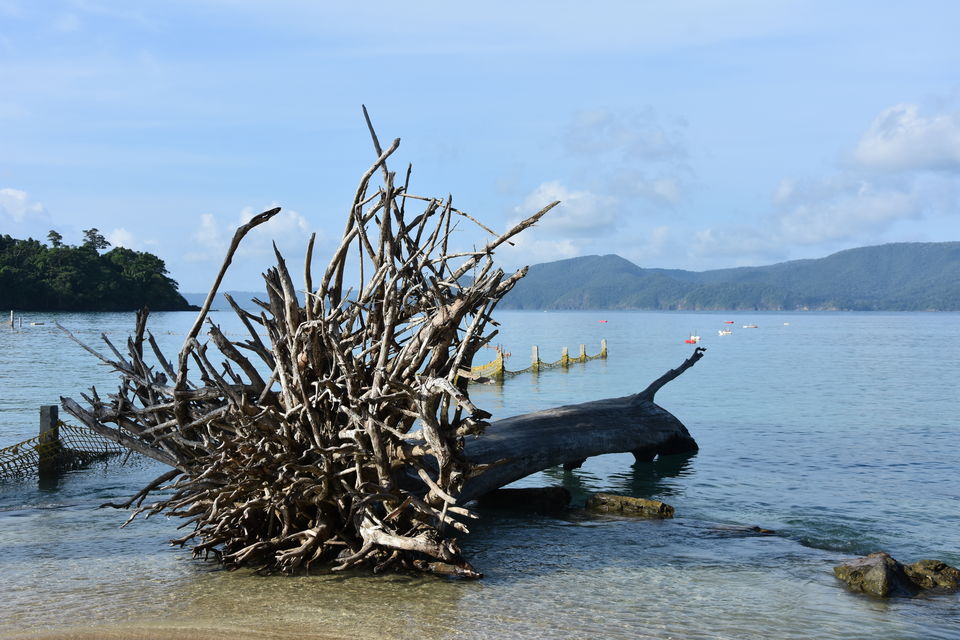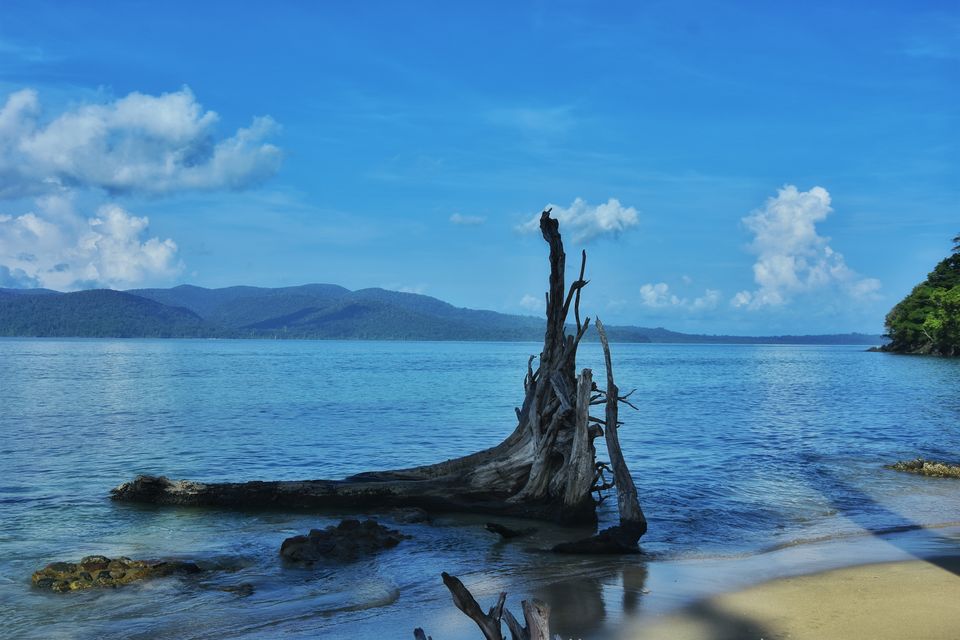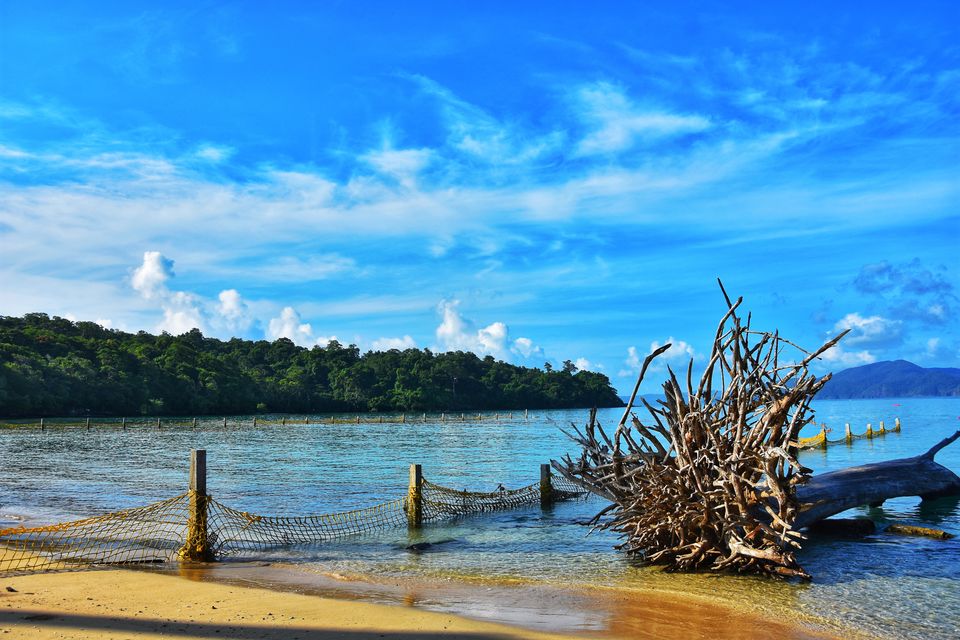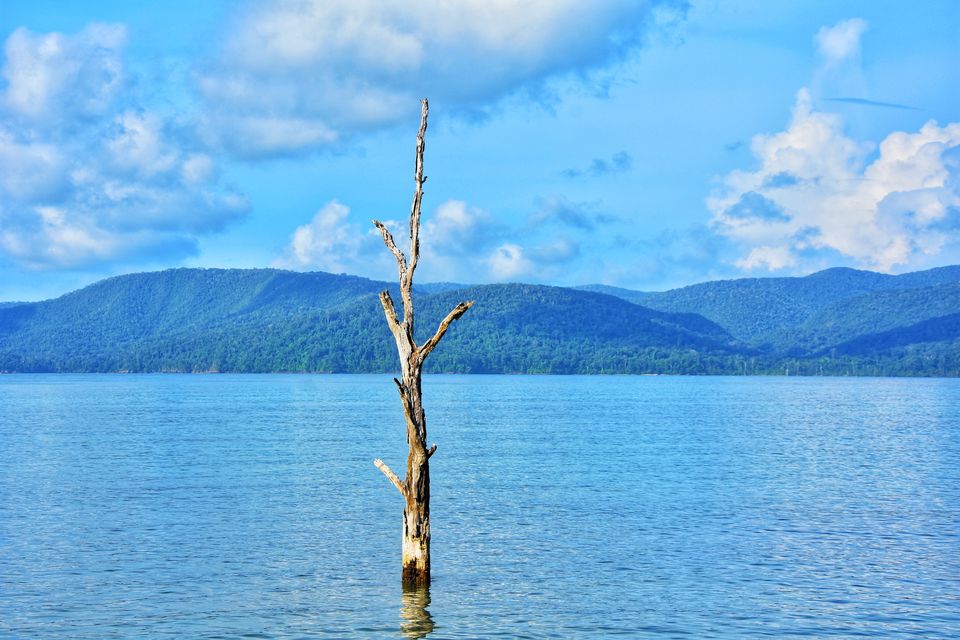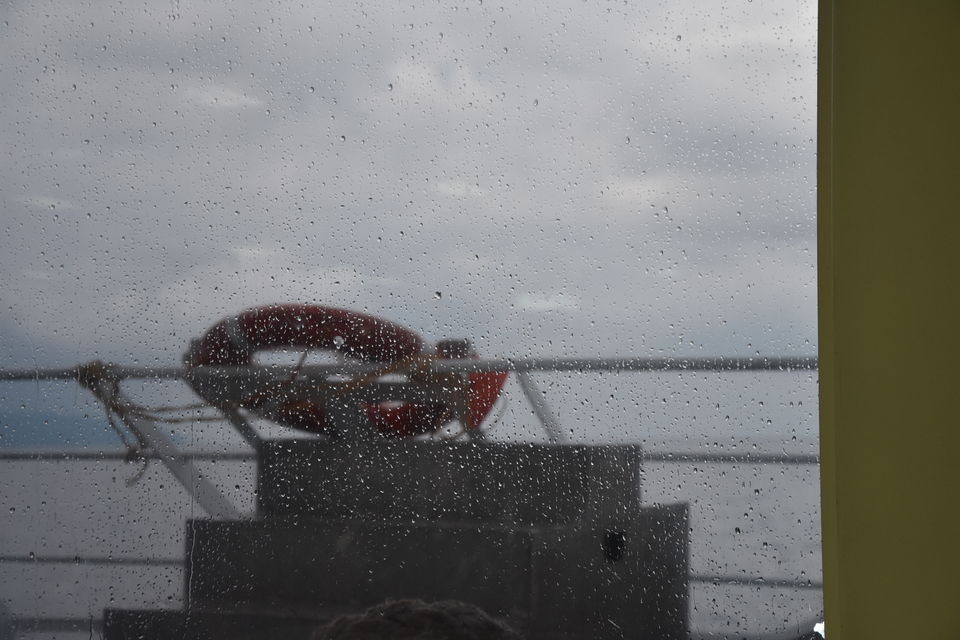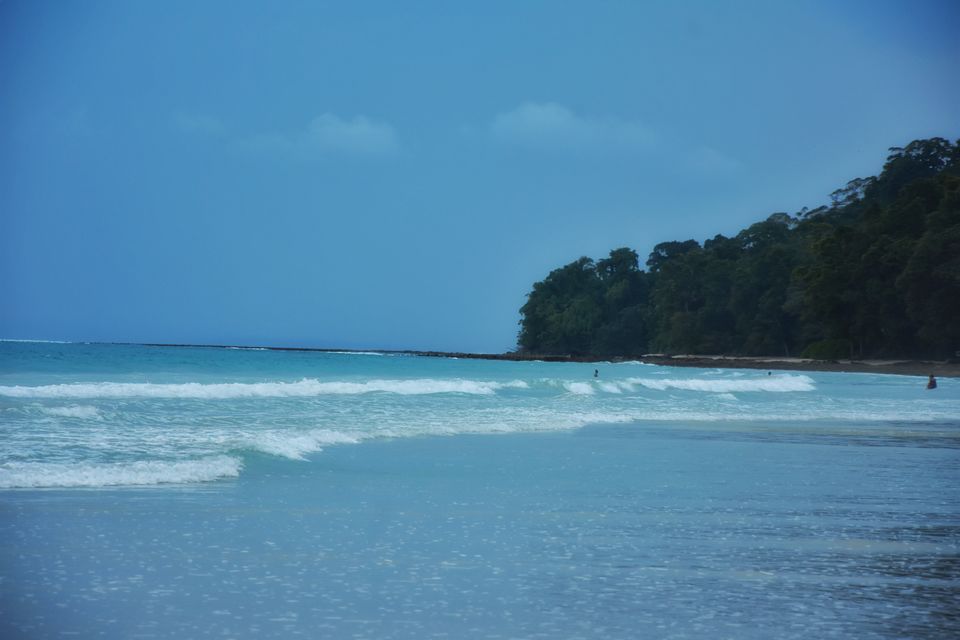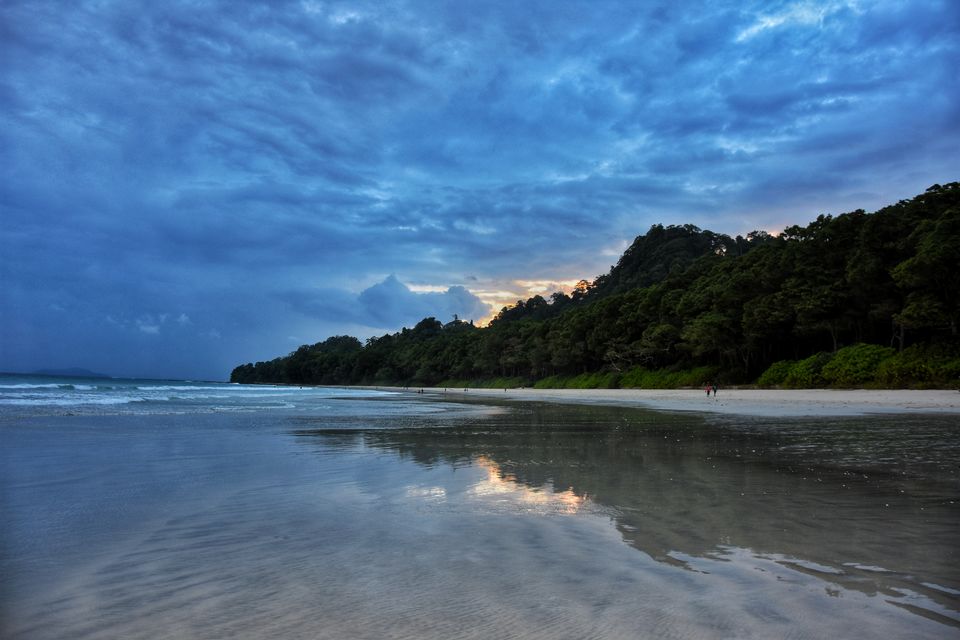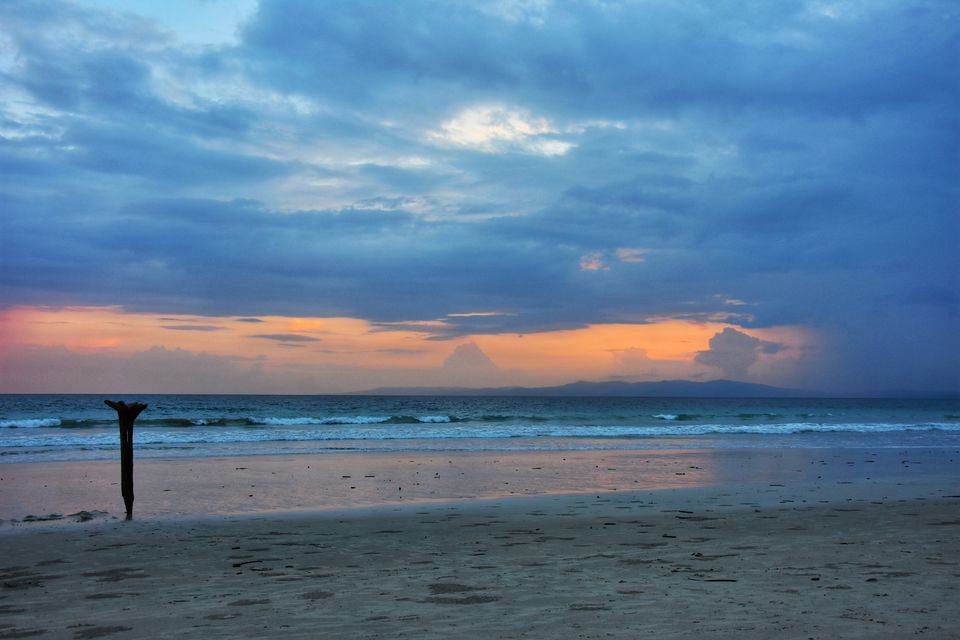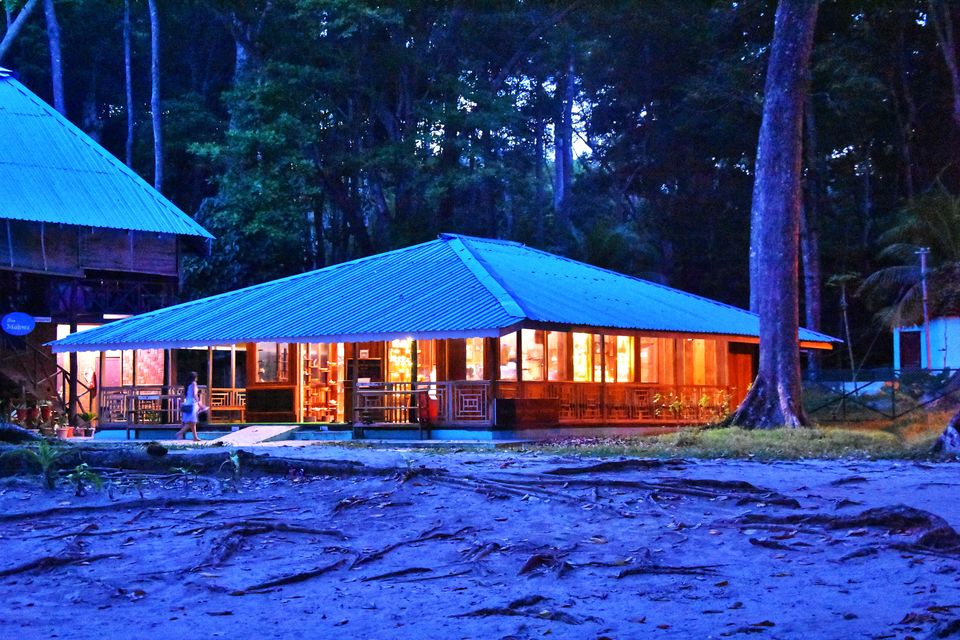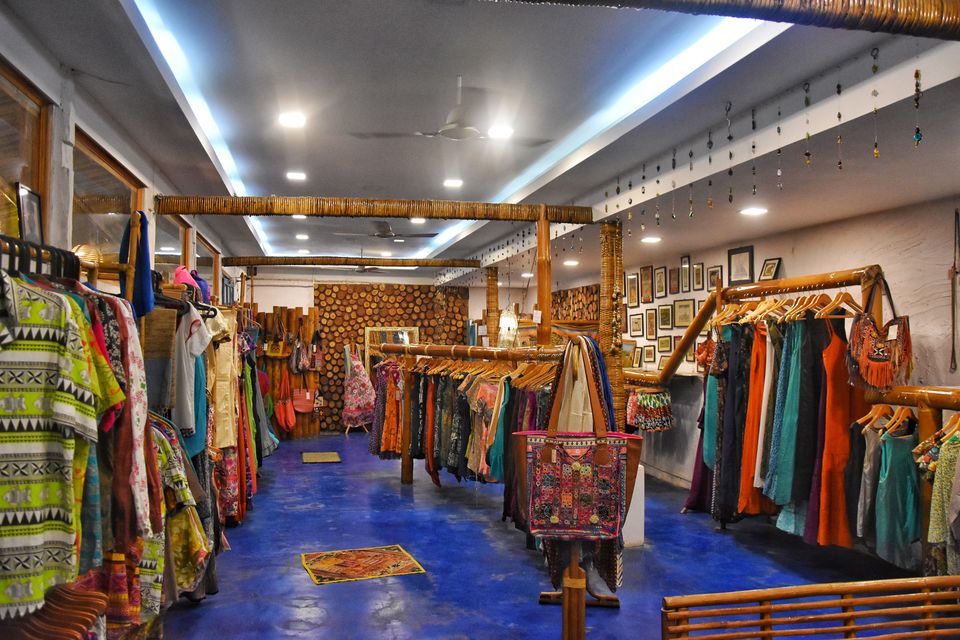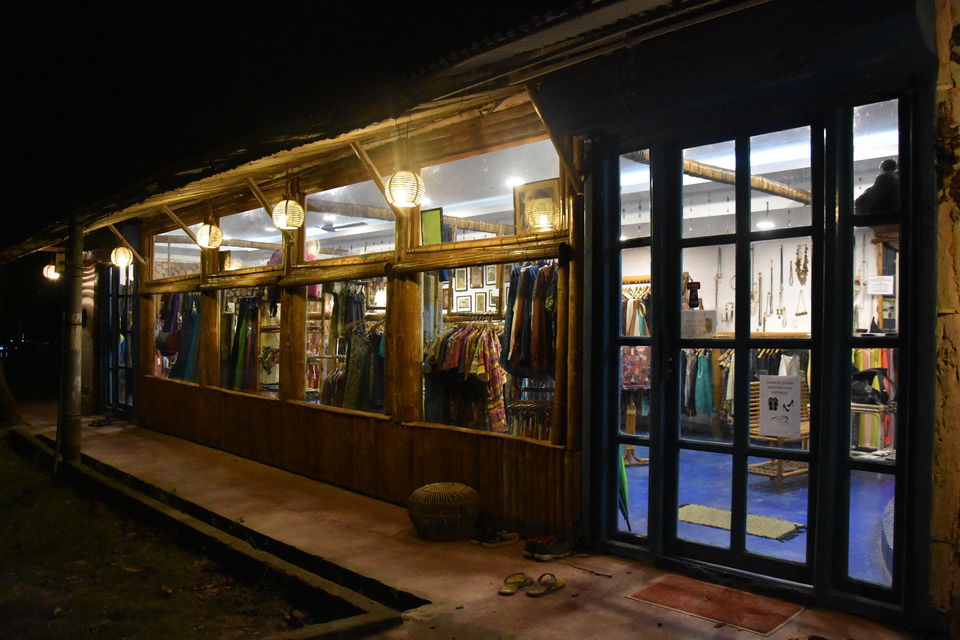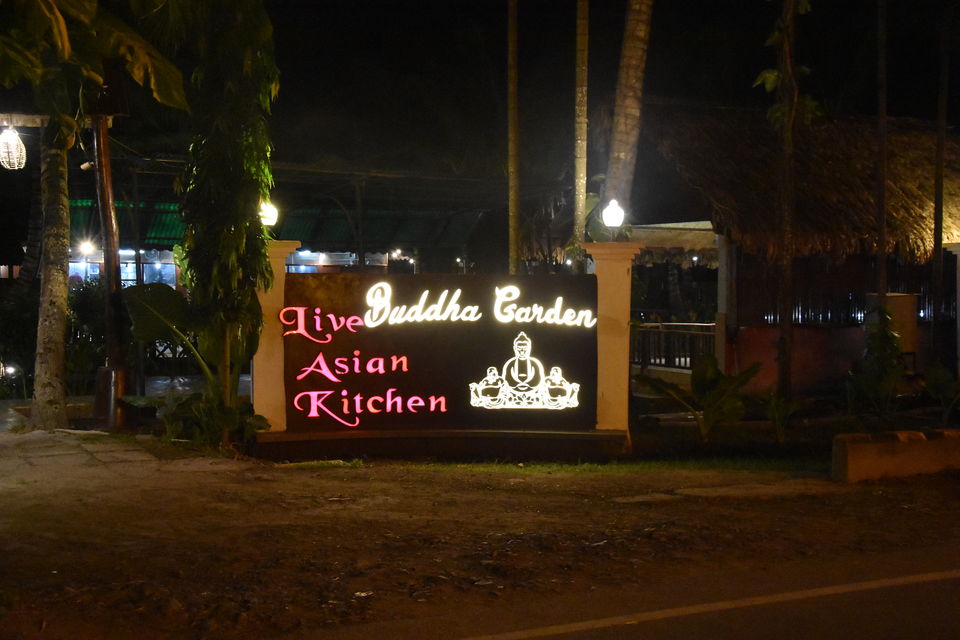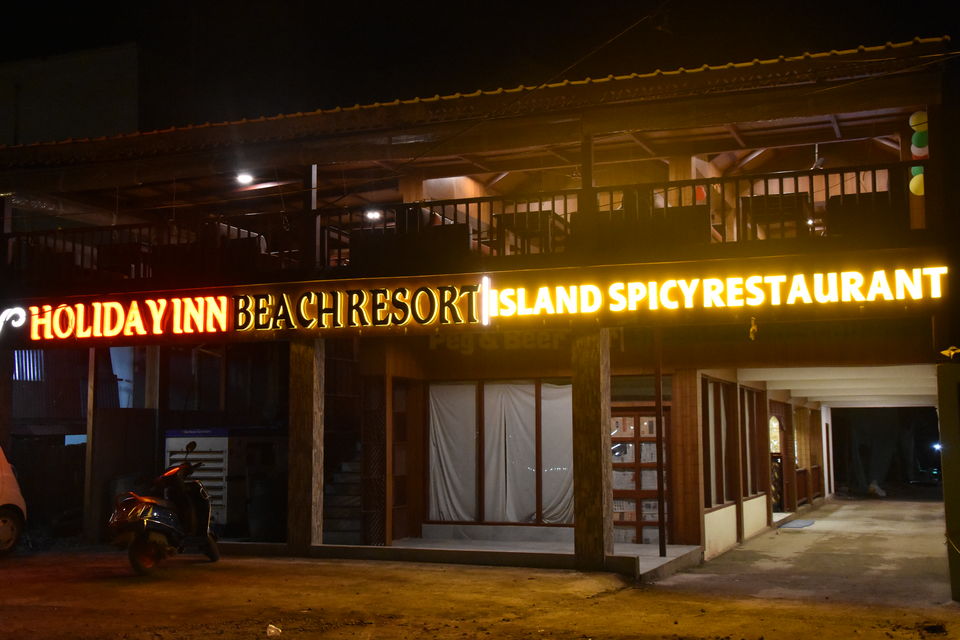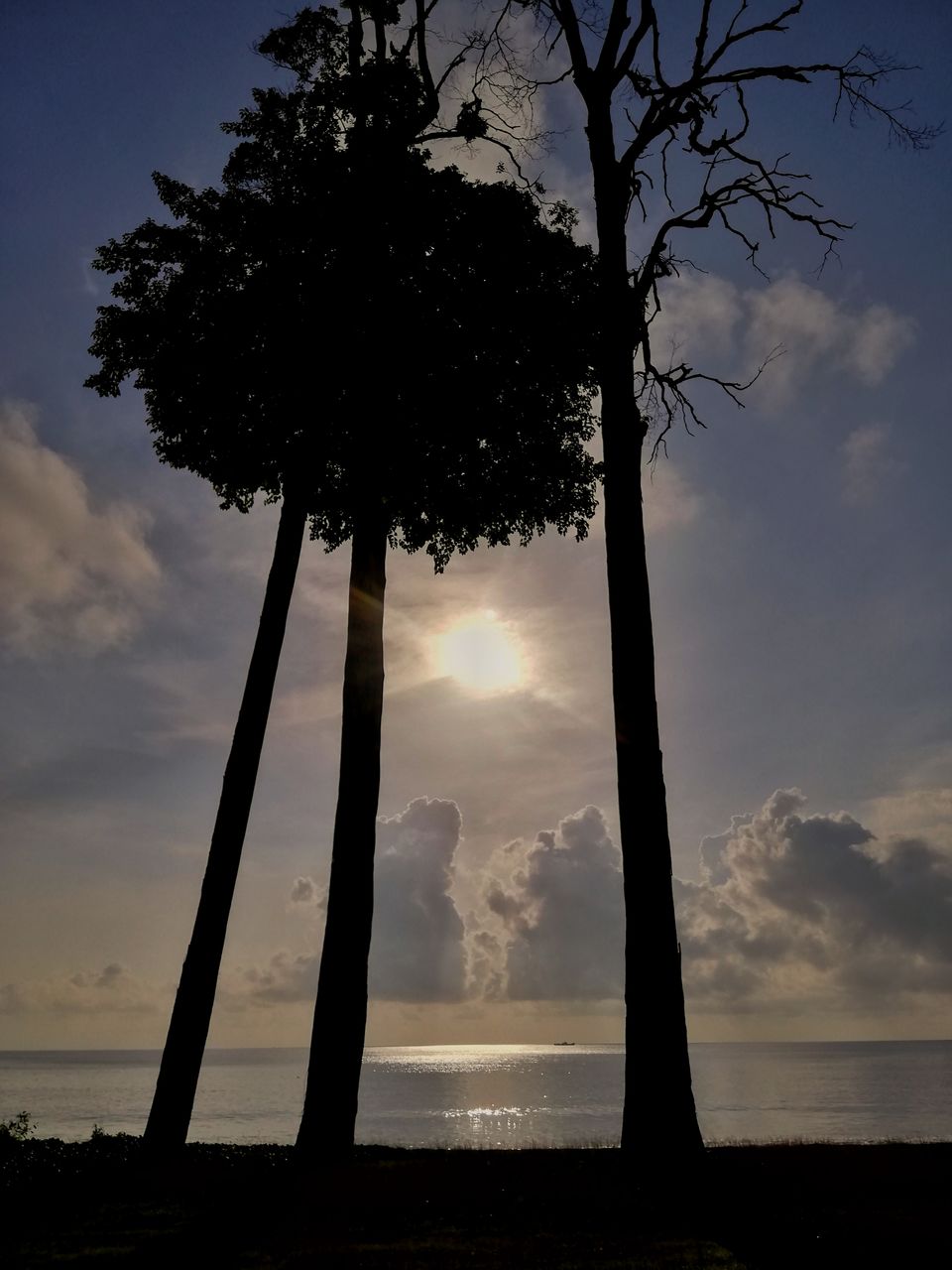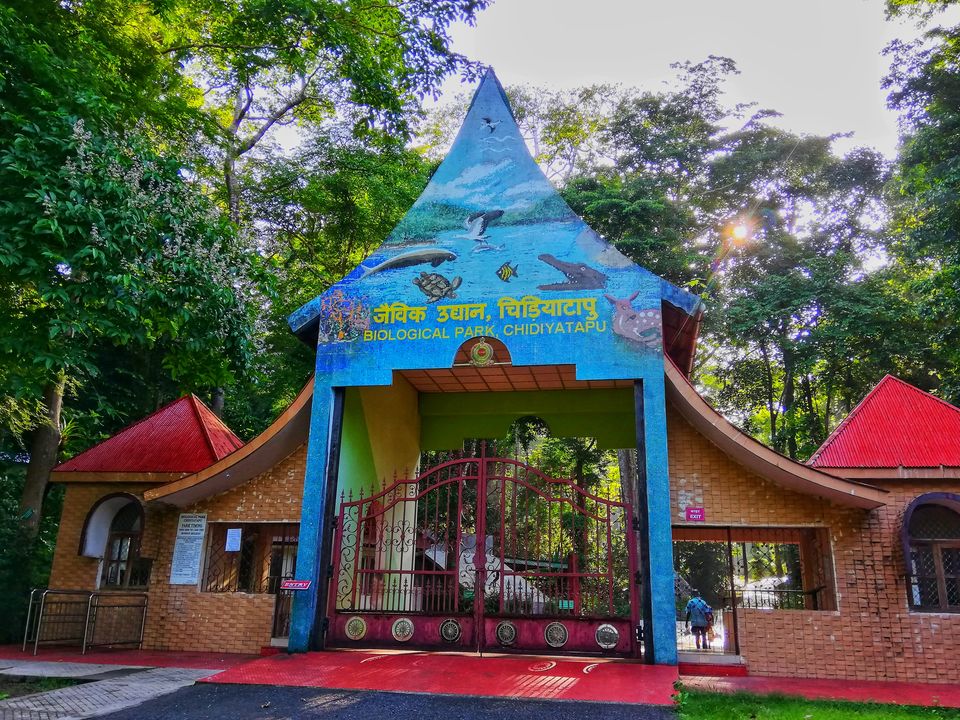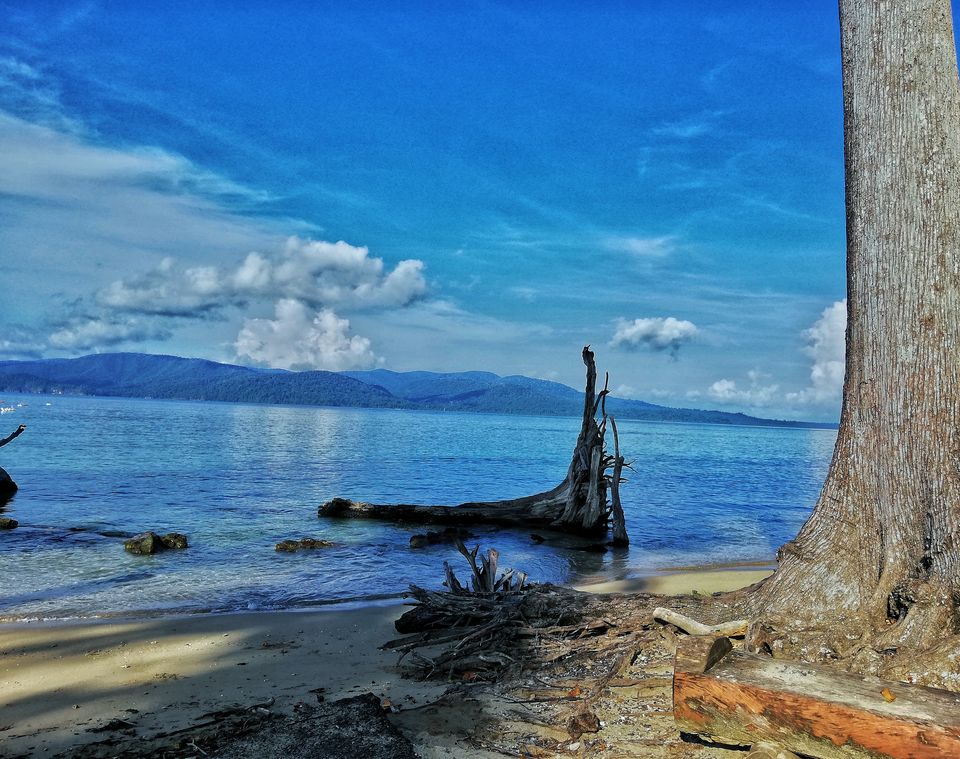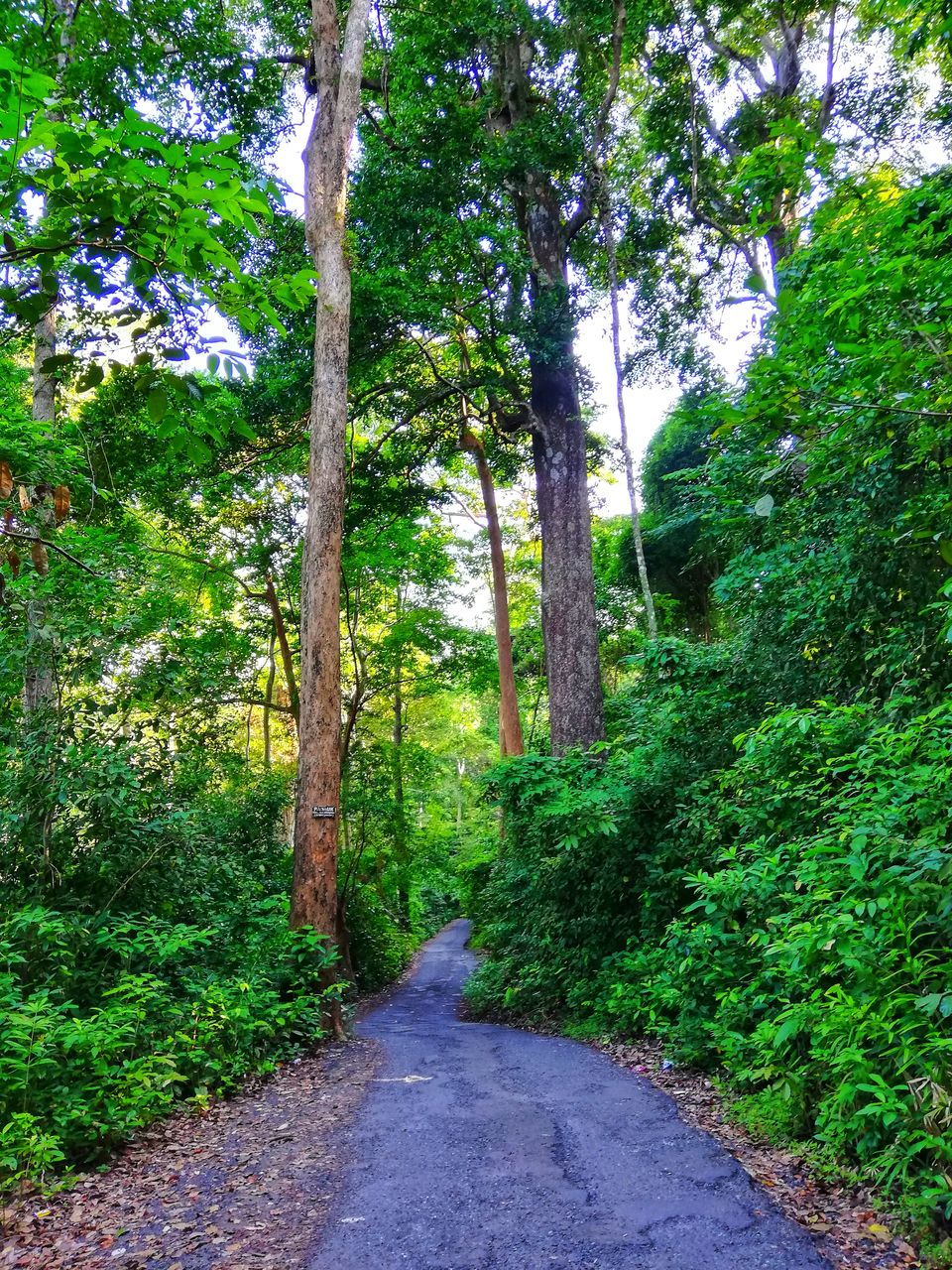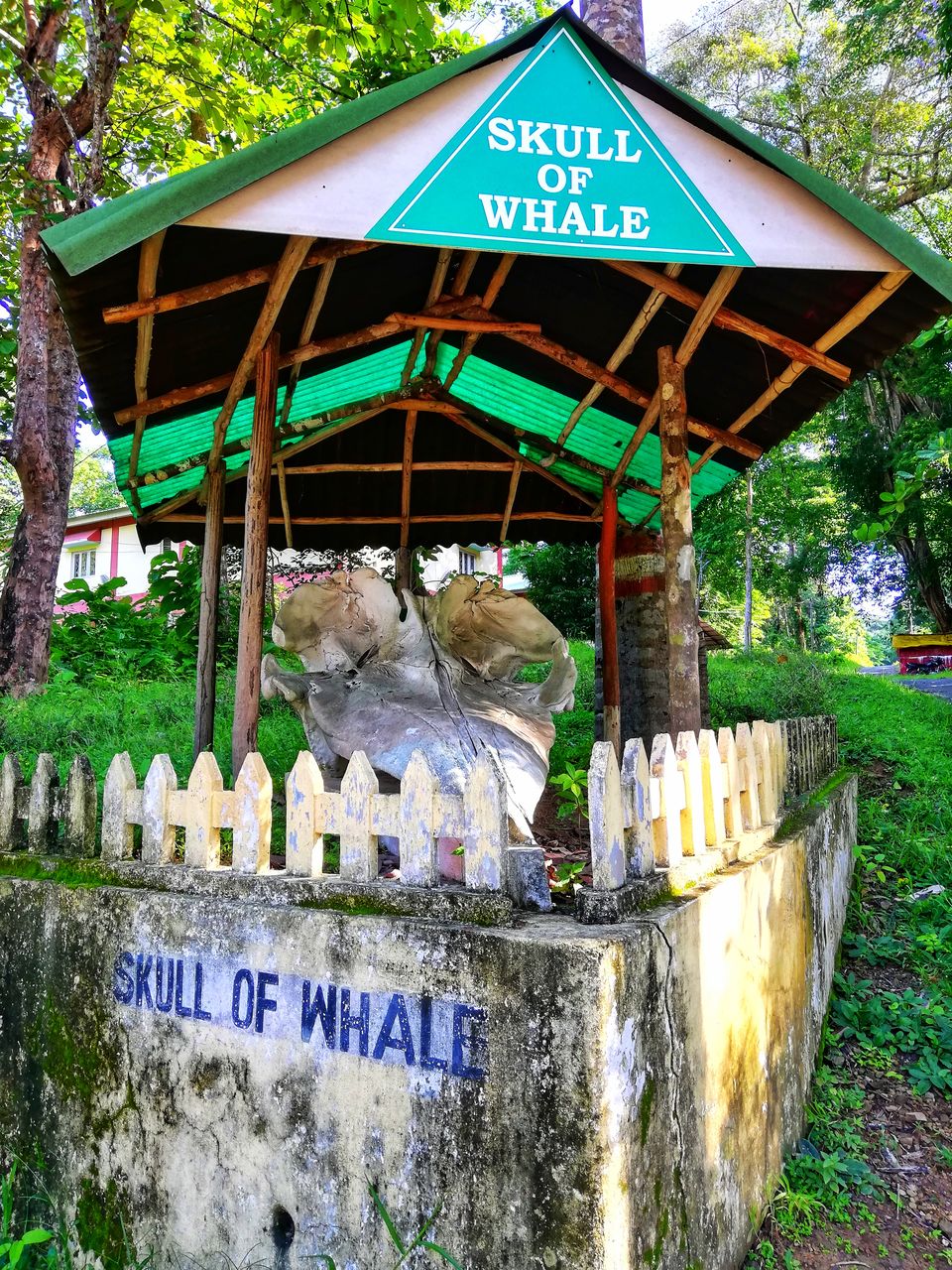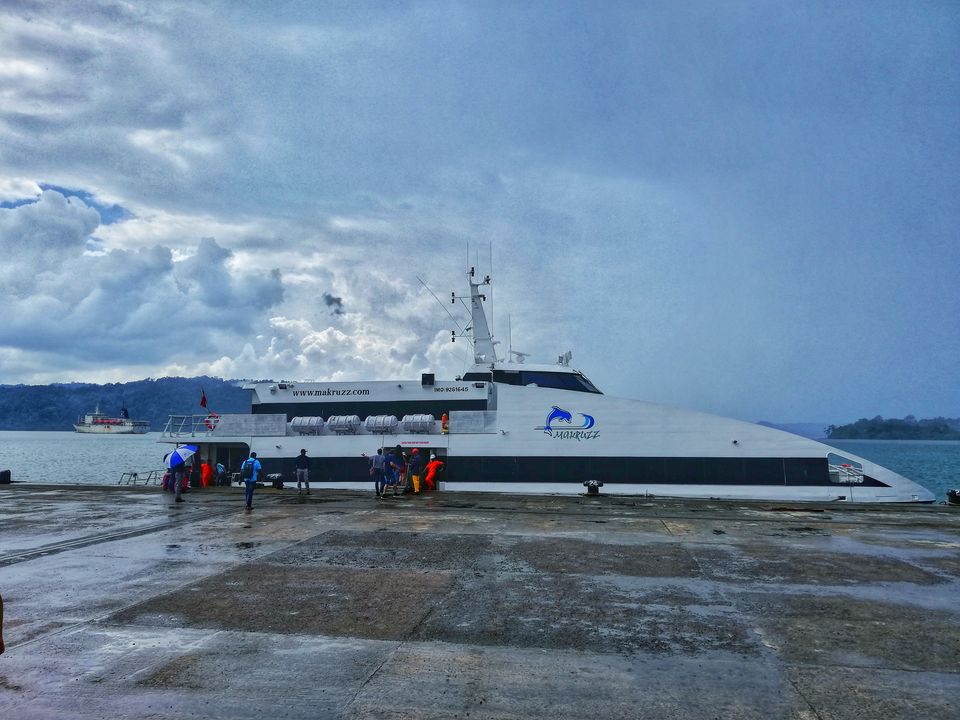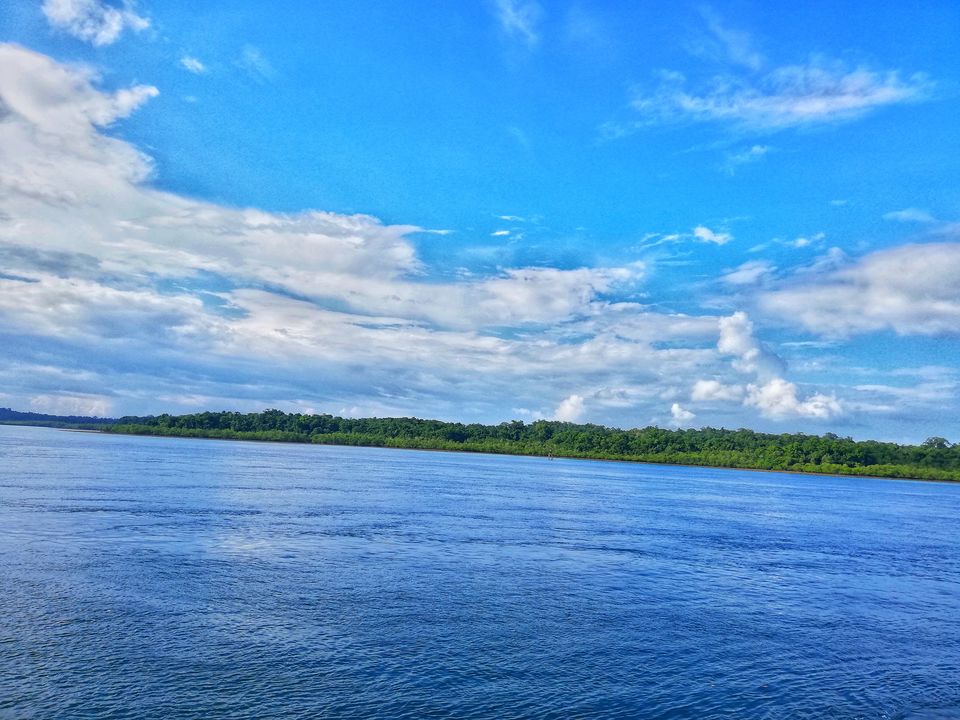 Day 4: A marvelous sunrise of my life followed by ticking of an adventure of my life.
Woke up early today also and witnessed the best sunrise in my life at Vijayanagar Beach, which was very adjacent in my stay at Havelock. Did a scuba by 12.30 p.m. in Jetty Bay and tried to go on a trek to Elephant Beach. For my bad luck they had closed it on that day and headed back to hotel disappointed. After this went to Kalapatthar Beach and spent around 30 mins there.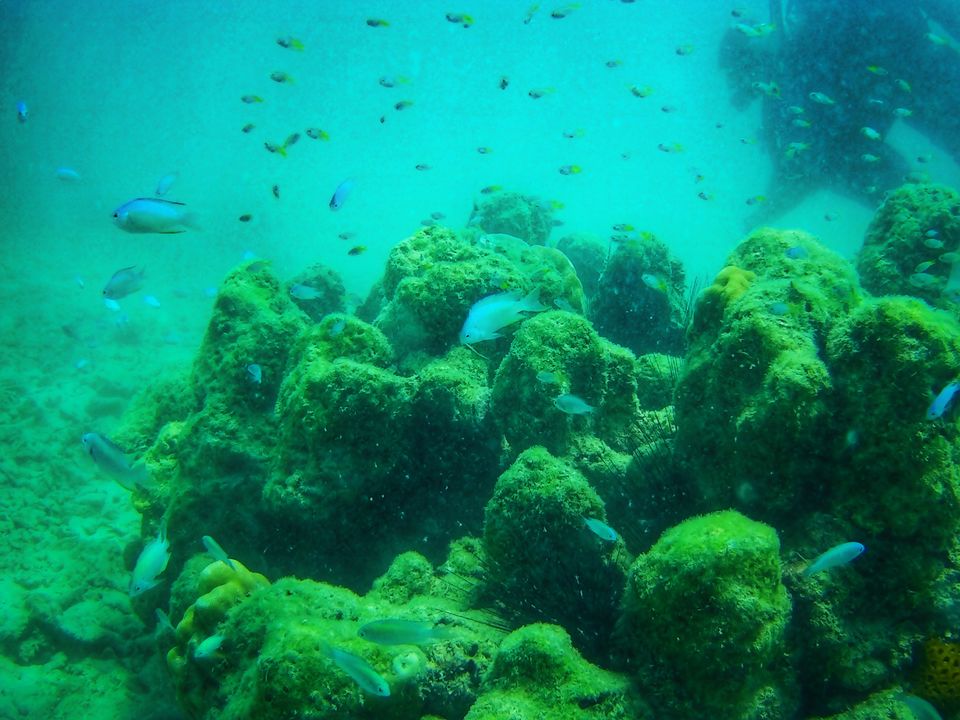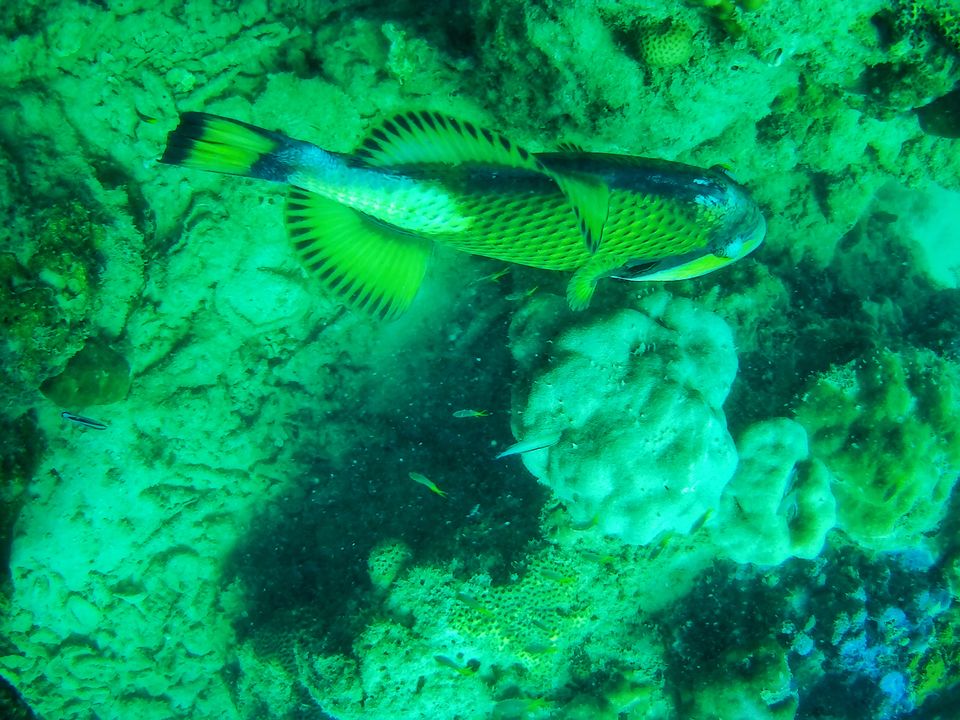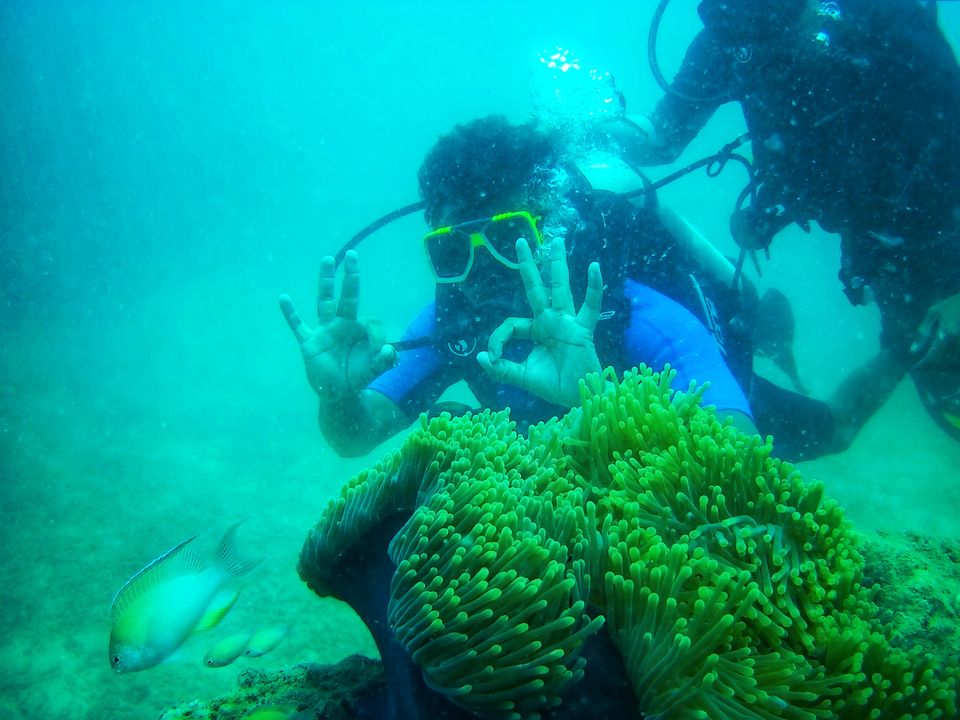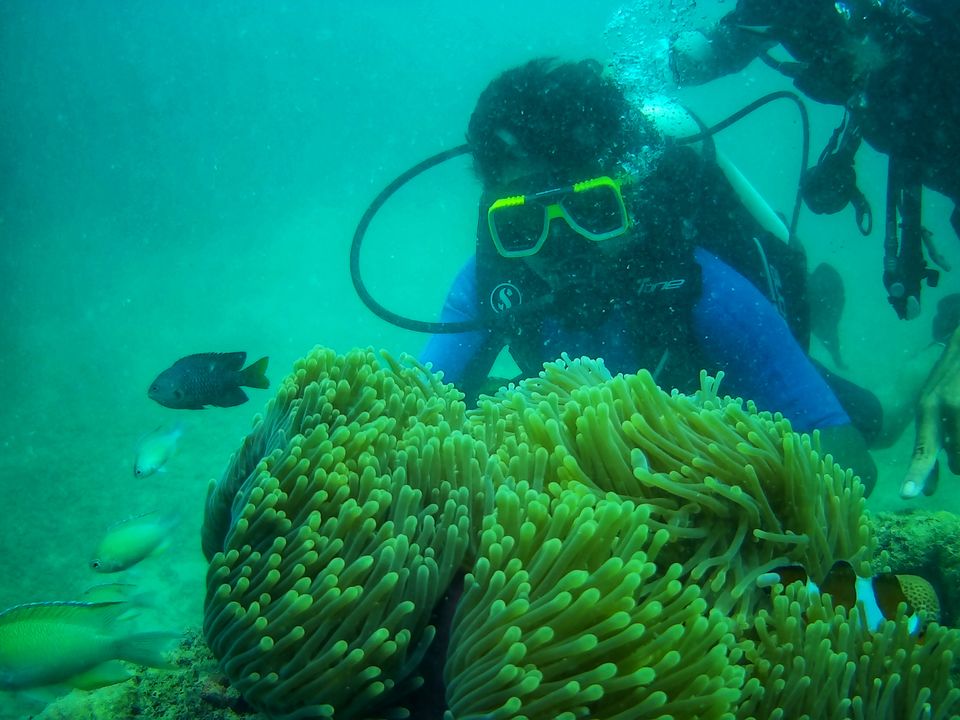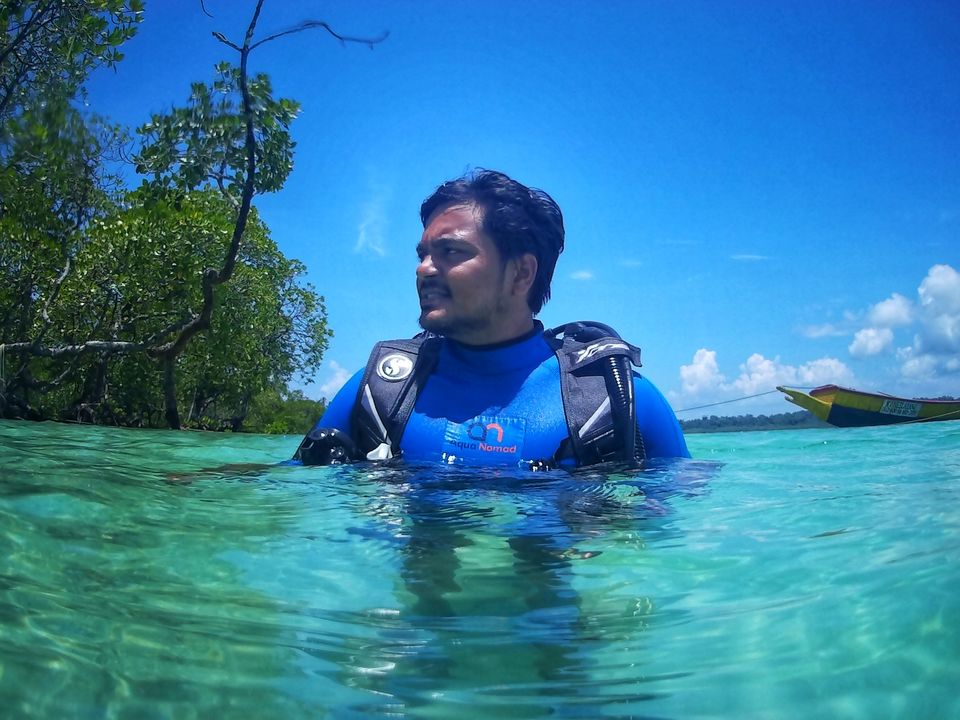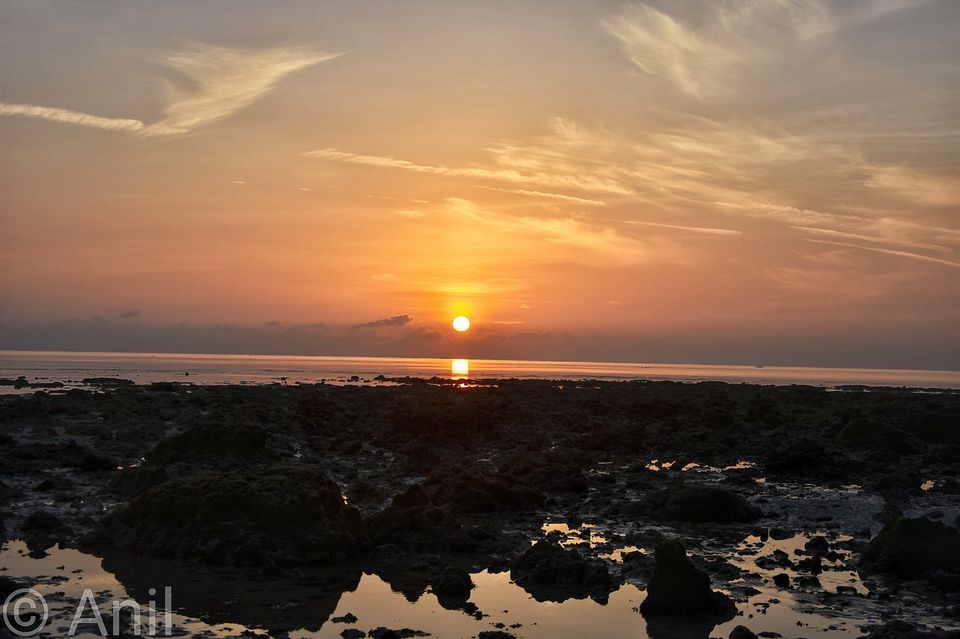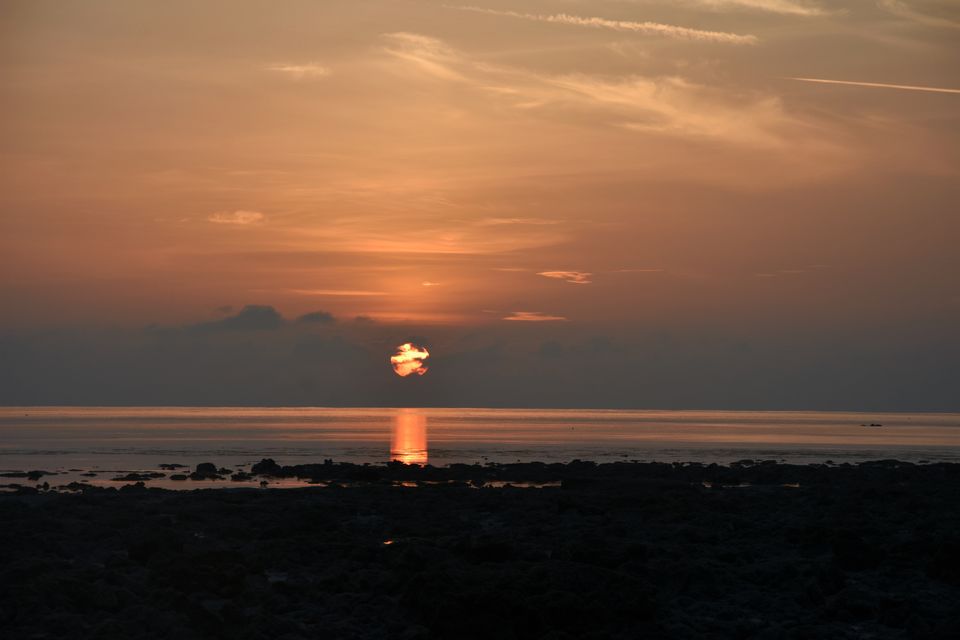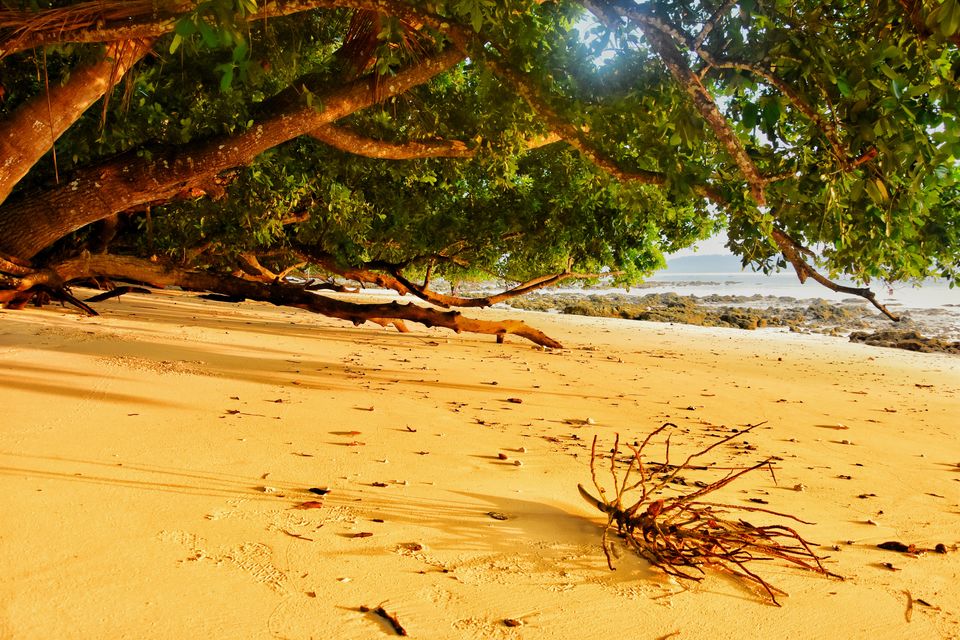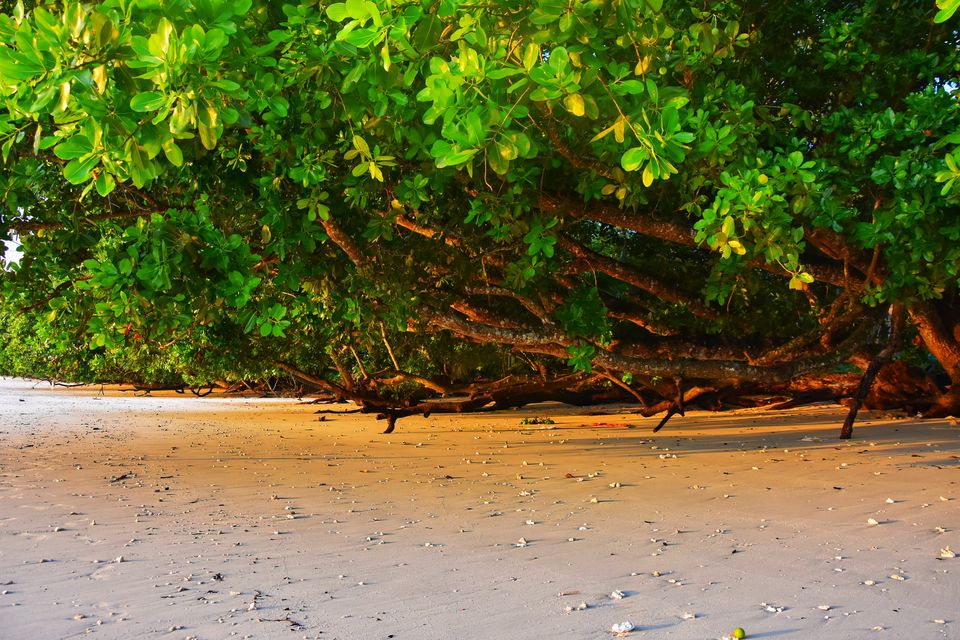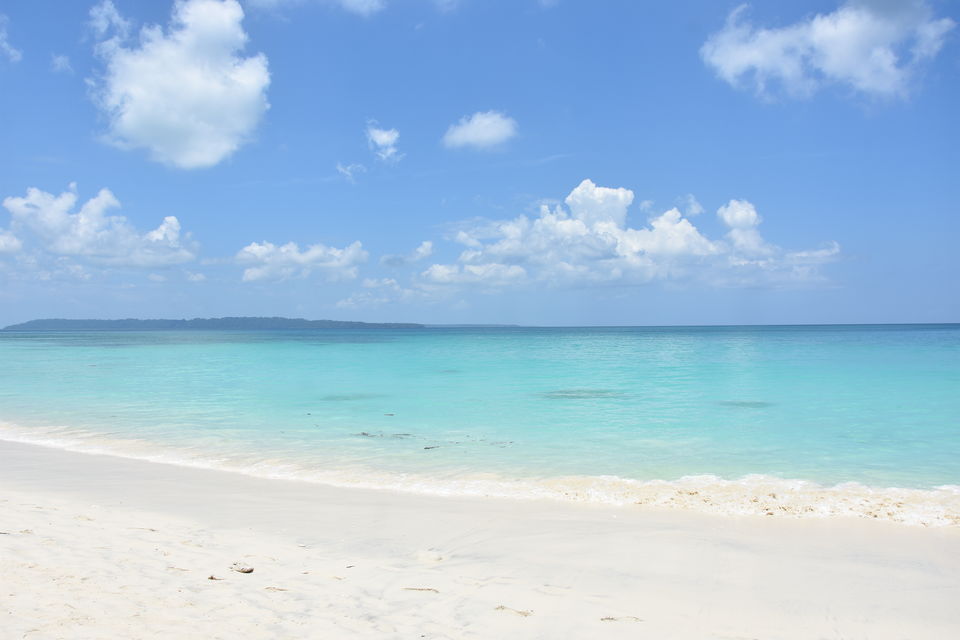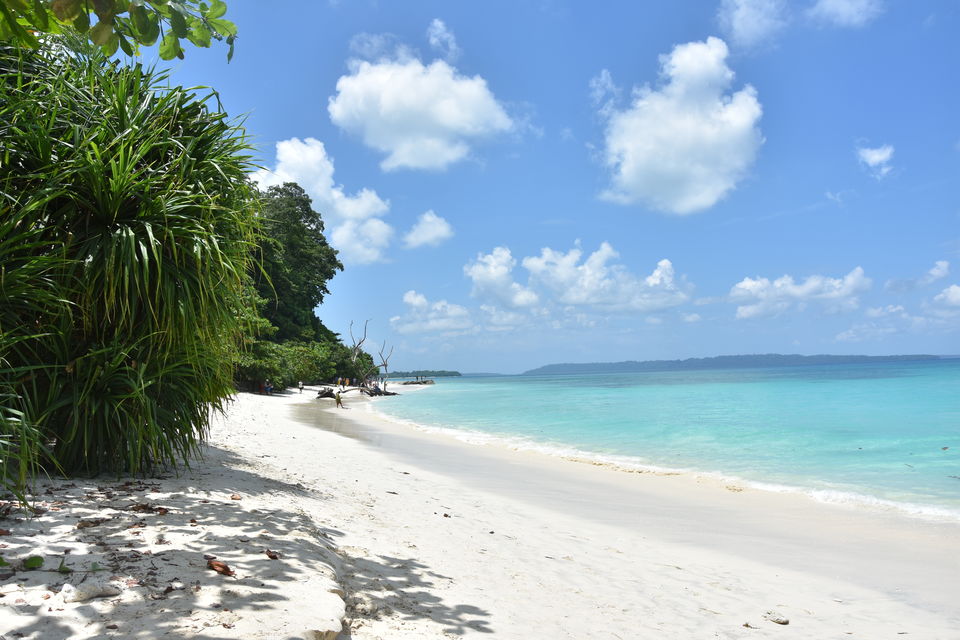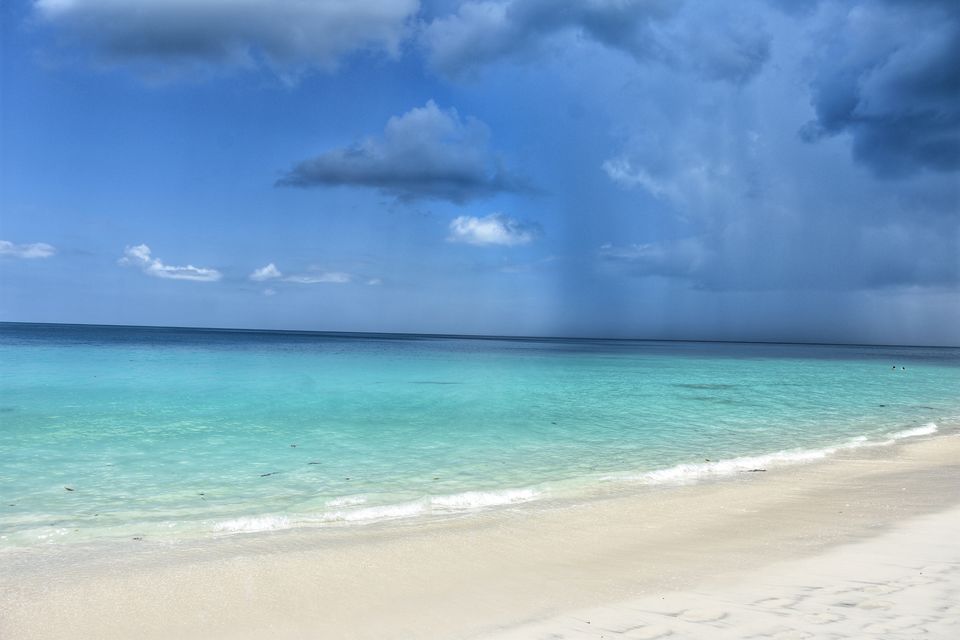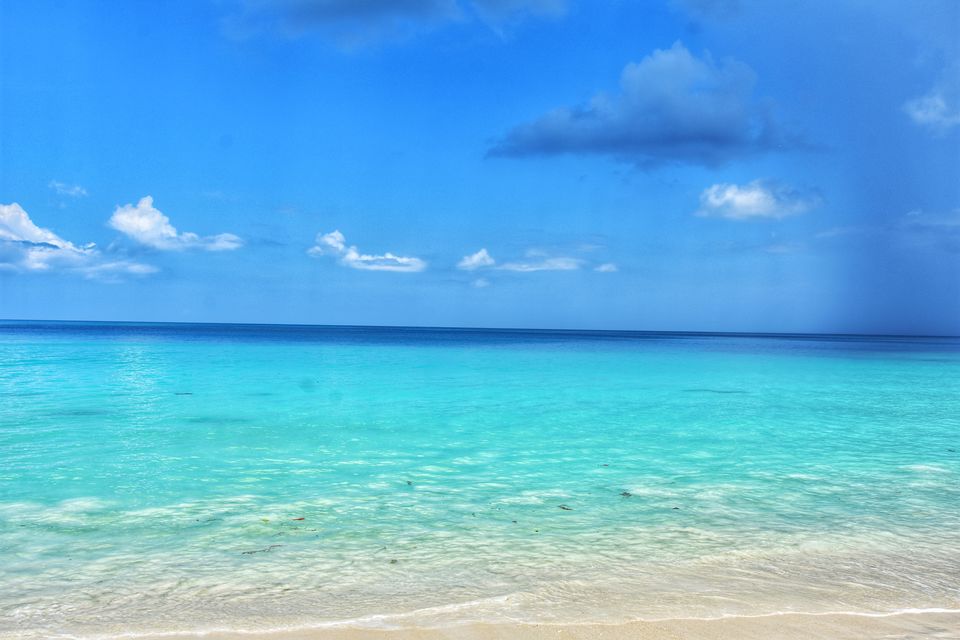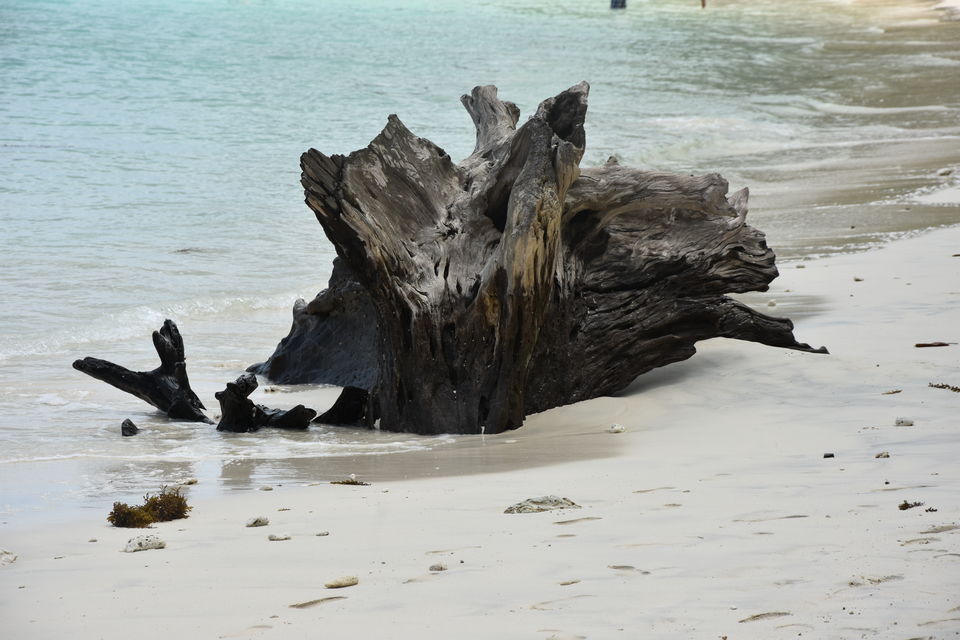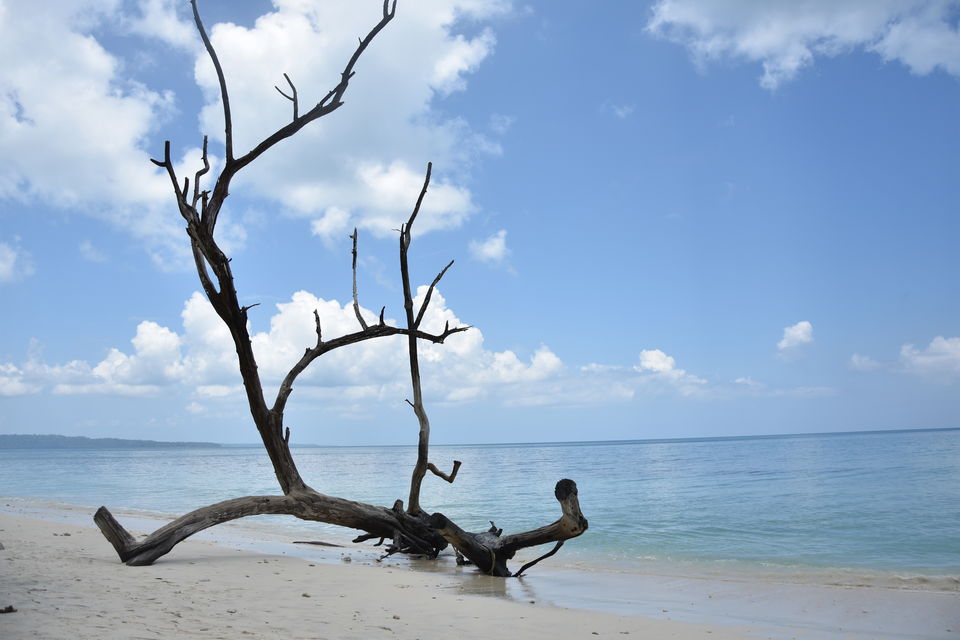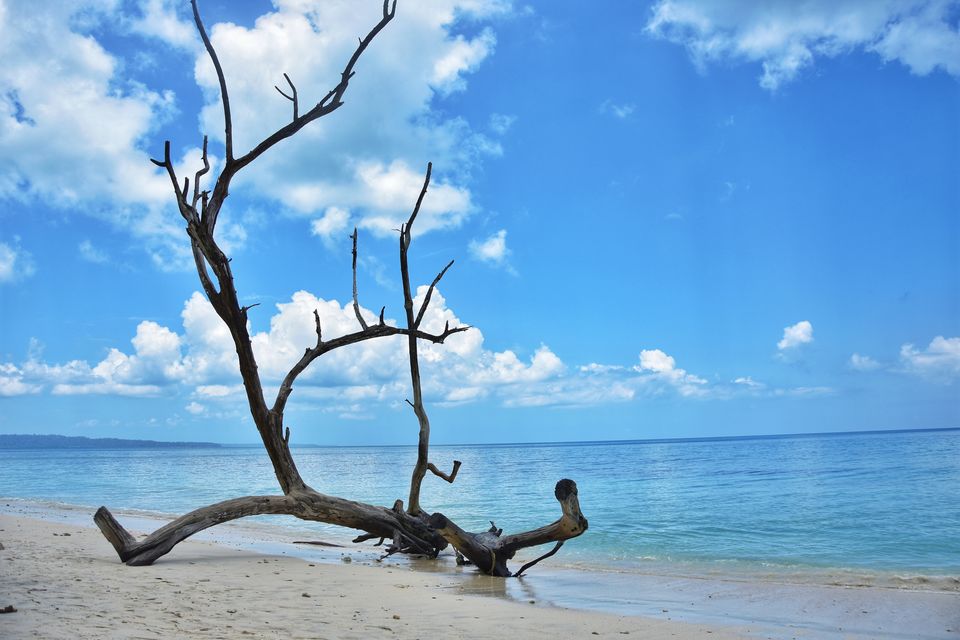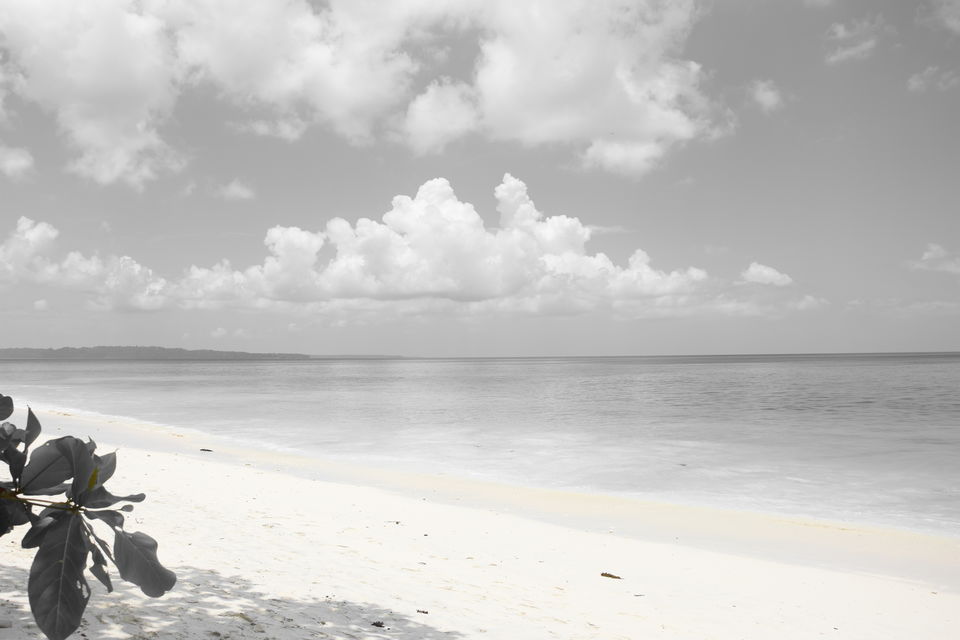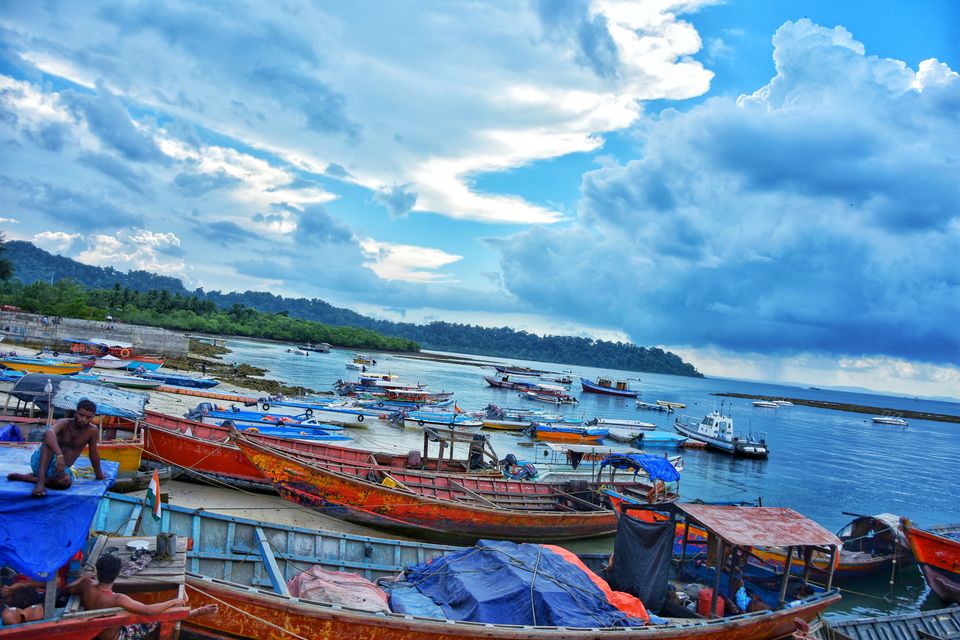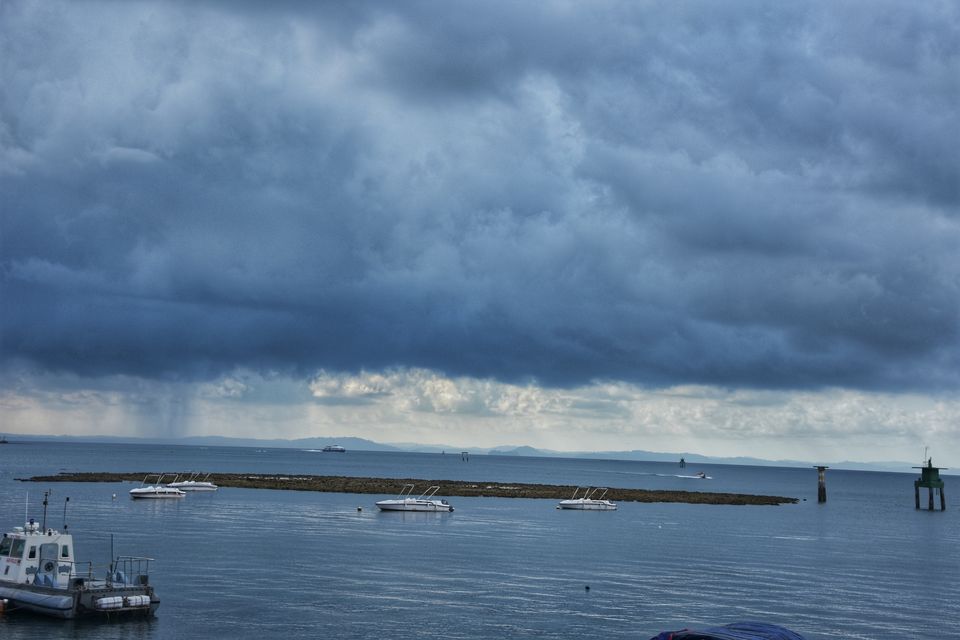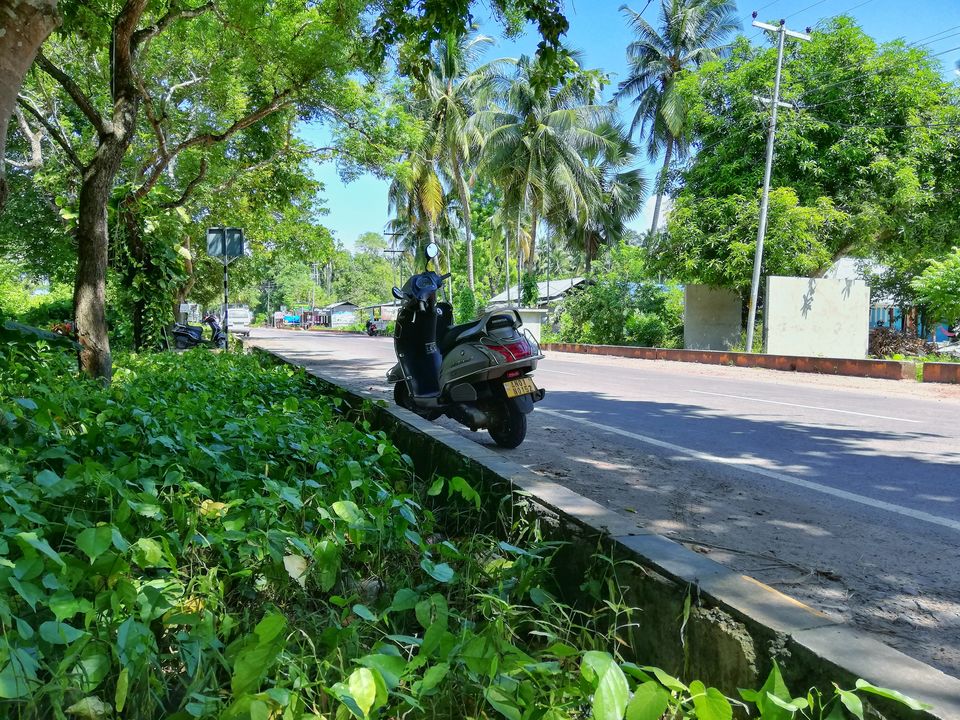 Day 5: It was a day back to Chennai from Port Blair.
With a heavy heart I bid adieu to my four days of amazing tryst with Andaman Archipelago. Reached Chennai by 2.00 and reached Bangalore by night 10.00 p.m.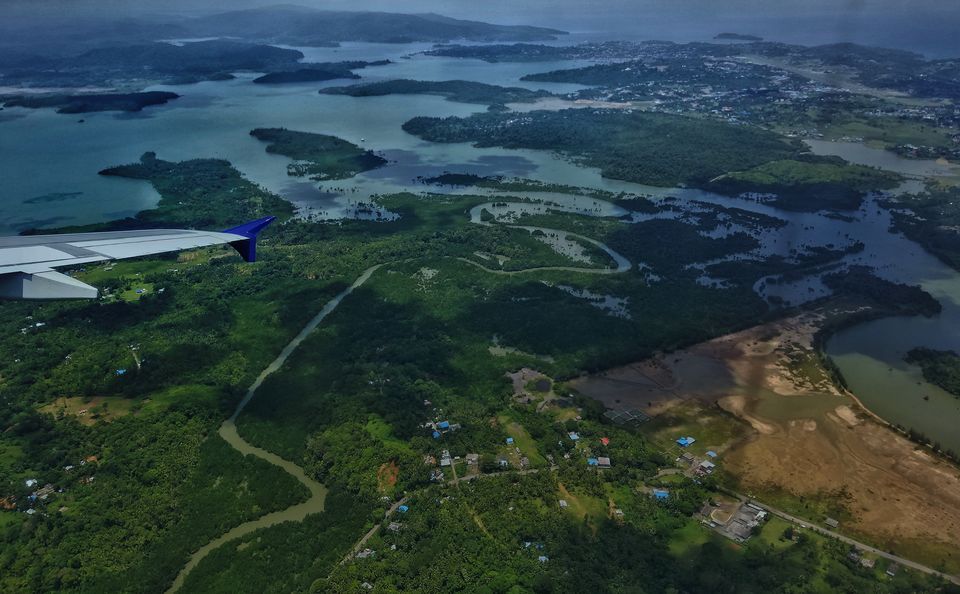 The sea, the beaches, the solidity I had, the calmness, the gift, the scuba diving, the views, the islands, the nature, All of these made this trip of mine the best and the best to be remembered fro my entire life...
Have you been to Andaman and Nicobar and moved by it's beauty? Then share your experience here with Tripoto...
Happy Travelling!!!
Frequent Searches Leading To This Page:-
andaman nicobar tour package, tourist places in andaman nicobar island, best resorts in andaman, andaman trip plan, andaman 3 day itinerary, andaman tour itinerary, andaman trip package, best beach resorts in port blair, best places in andaman, dolphin resort andaman tourism, andaman and nicobar itinerary