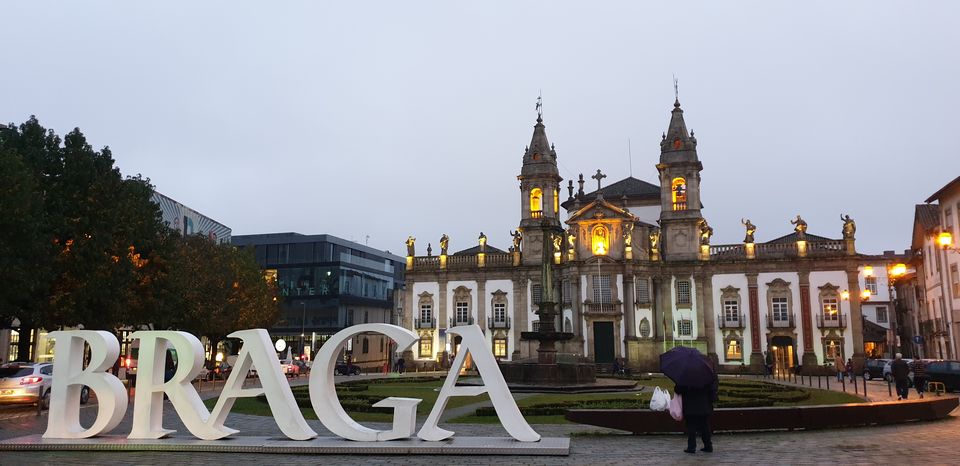 My company has established a new location in Braga, Portugal. My 2 colleagues from Germany were supposed to go there in order to give trainings for the team over there for a week. Last minute I had to replace one of my colleague to go there as one of my colleague fell sick :( Well! I was destined to check mark Portugal I would say on positive side :) I love traveling and training both. Hence I jumped upon this perfect opportunity.
Our flight was around 11am from Stuttgart direct to Porto on Monday from easy jet. From Porto we had rented car which my colleague will drive from Europ car. Flight was on time and we reached Porto around 14:00. I think Europ car is the most busiest car rental in Porto :) It took around 1.5hrs I think to get the car and finally start our drive to Porto.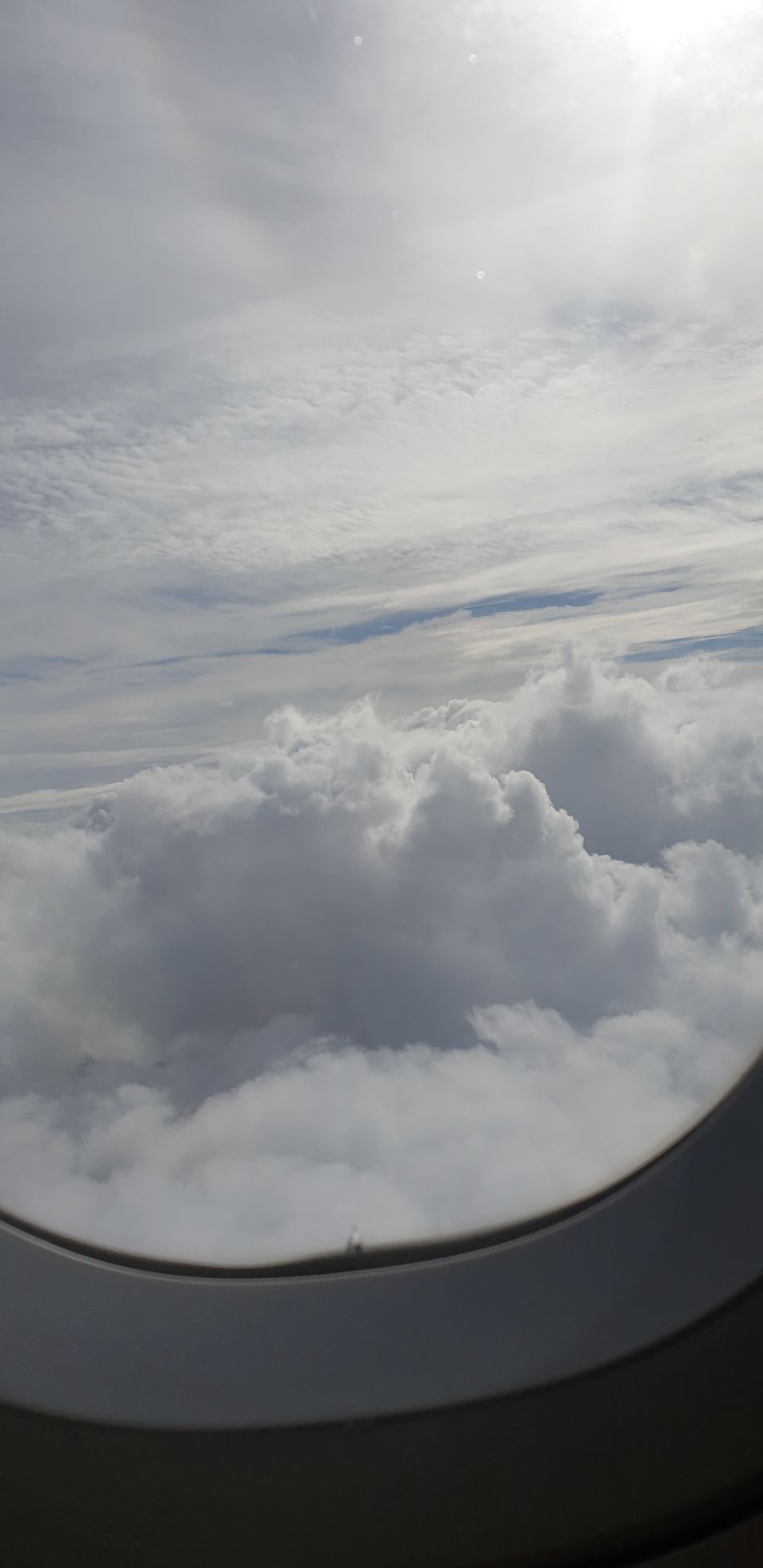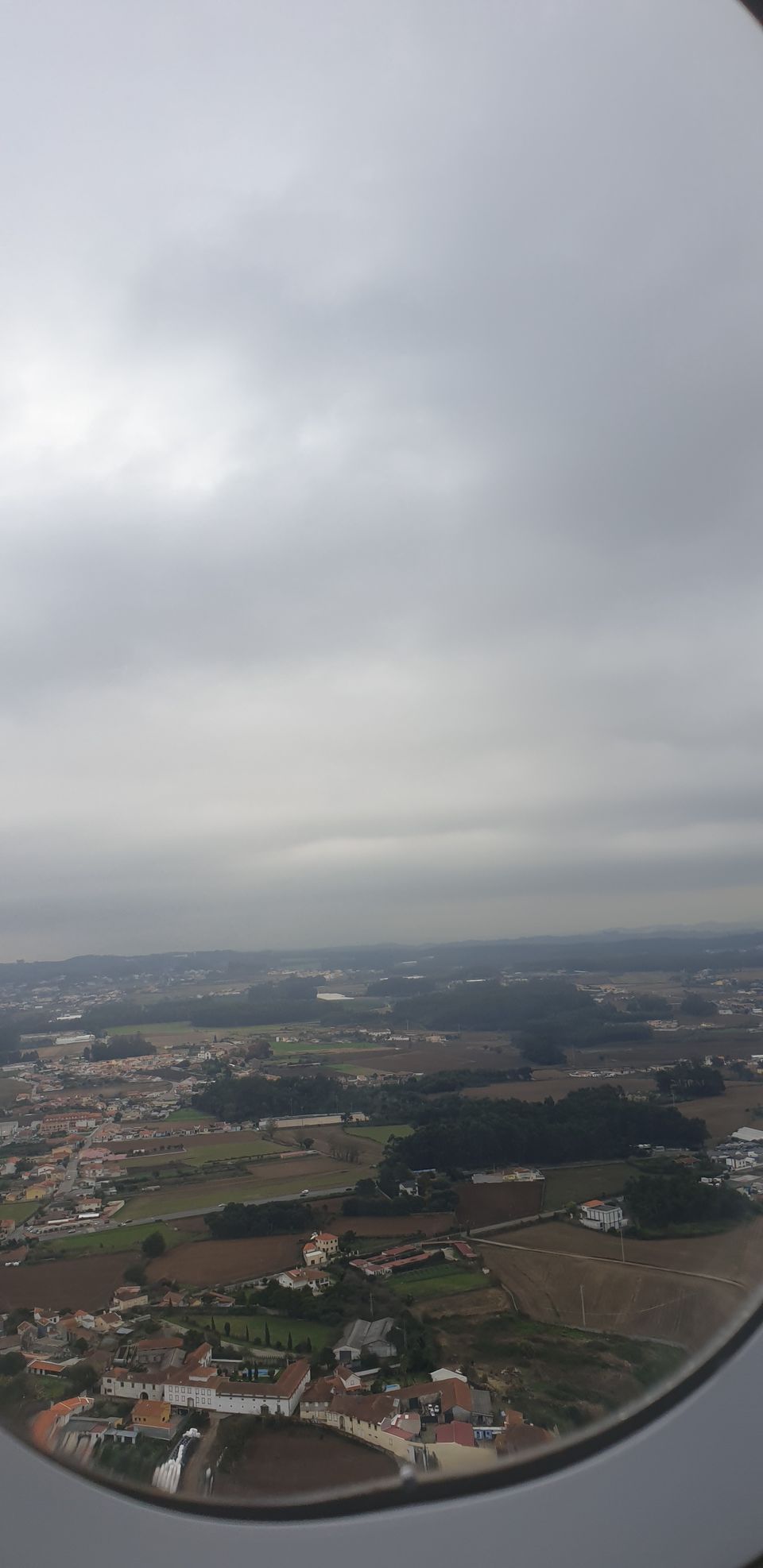 We were quite hungry by this time. We searched for some restaurants around but when we went there it was already closed. We managed to have some food in a small cafe. The cafe owner was alone and he did not know English. He gave a small menu which had some dishes in English. I found only one dish which was chicken which is salad!!! Even veg was not so interesting, rest were either pork or beef or lamb :( Very soon I understood that language is a problem here :)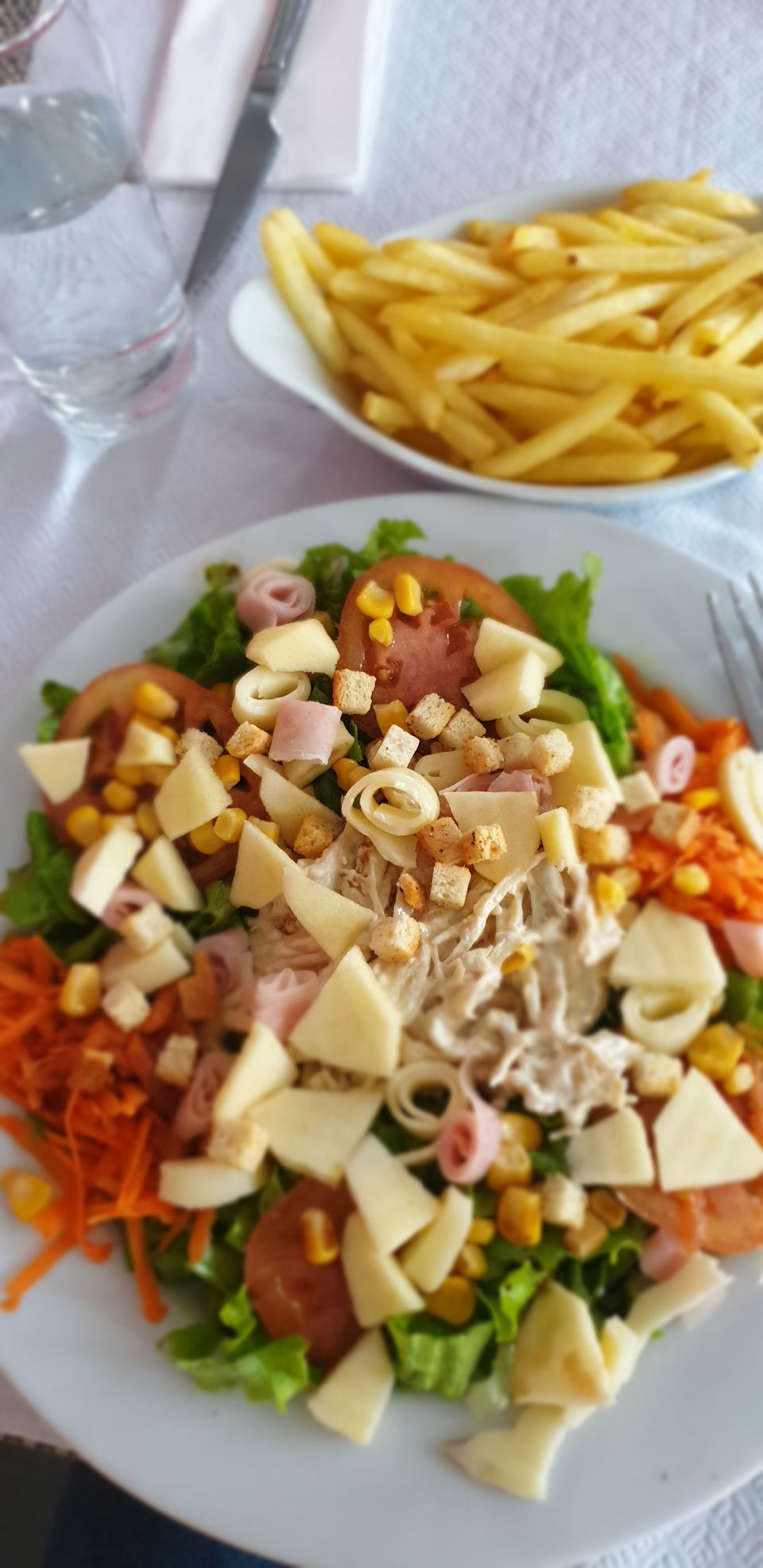 After filling the fuel to our body :), we started drive to Braga where our office is. We drove directly to office to meet the colleague and to know the plan for next days. After getting the overview, we drove to the hotel 'Vila Gale collection' which was really an awesome choice. In order to do their marketing and to show this area of the hotel which was more beautiful, they had upgraded my standard room to double room also. Yeah!!

Vila Gale Collection Braga has accommodations with a restaurant, free private parking, an outdoor swimming pool and a bar.Vila Galé Collection Braga is born from the rehabilitation of the former São Marcos hospital, a building of public interest, dating from 1508 and built where there used to be a hermitage devoted to São Marcos, a hostel and a Templar convent. Respecting the building's historical and architectural side, this hotel maintains the existing structure and recovers elements such as the original vaulted ceilings.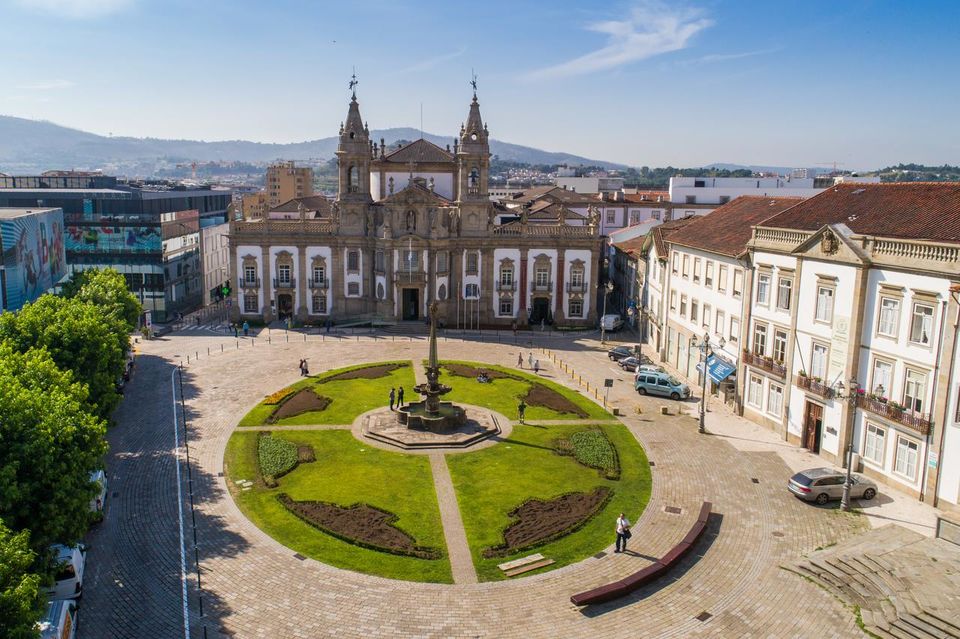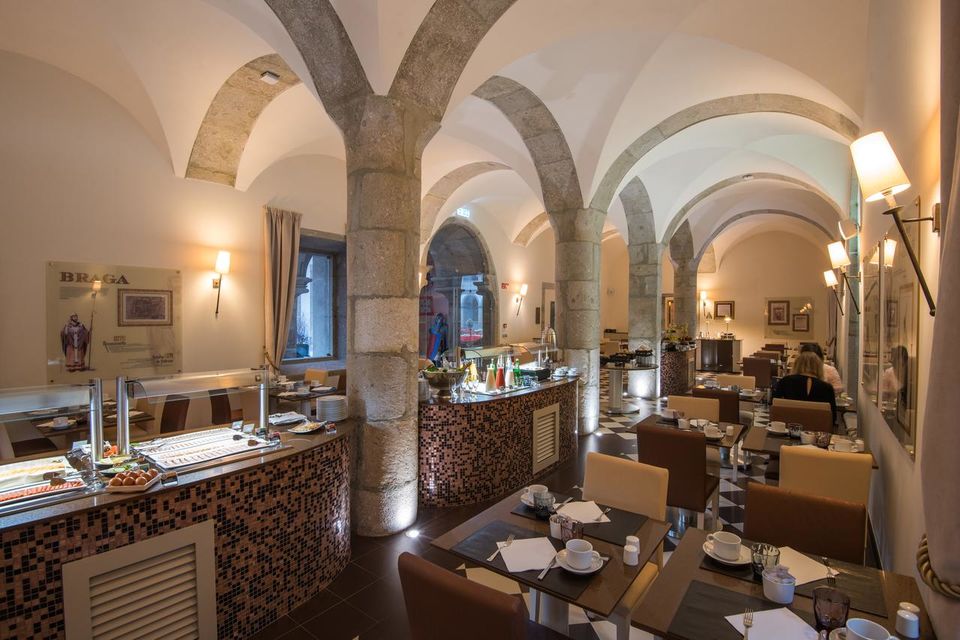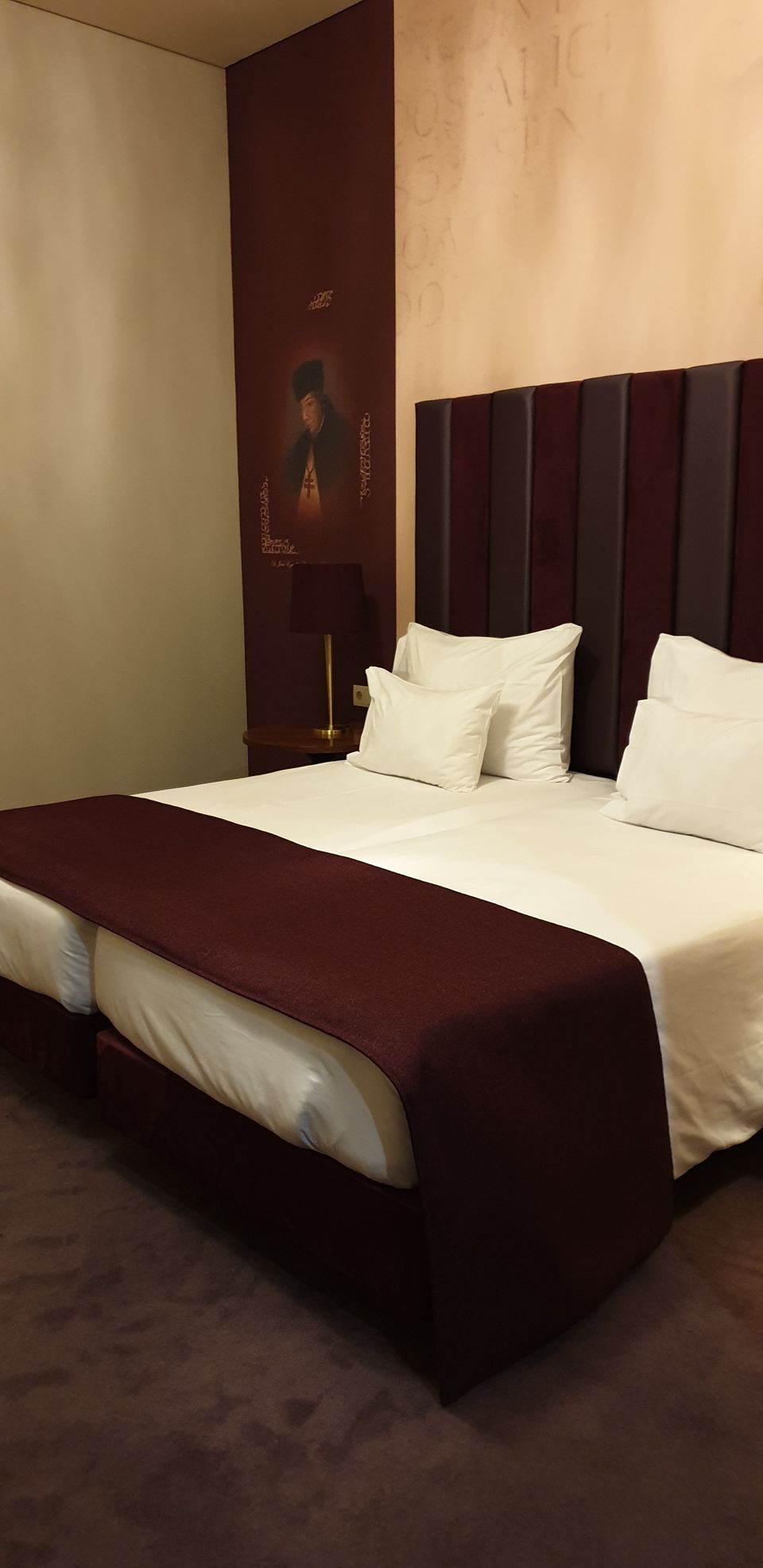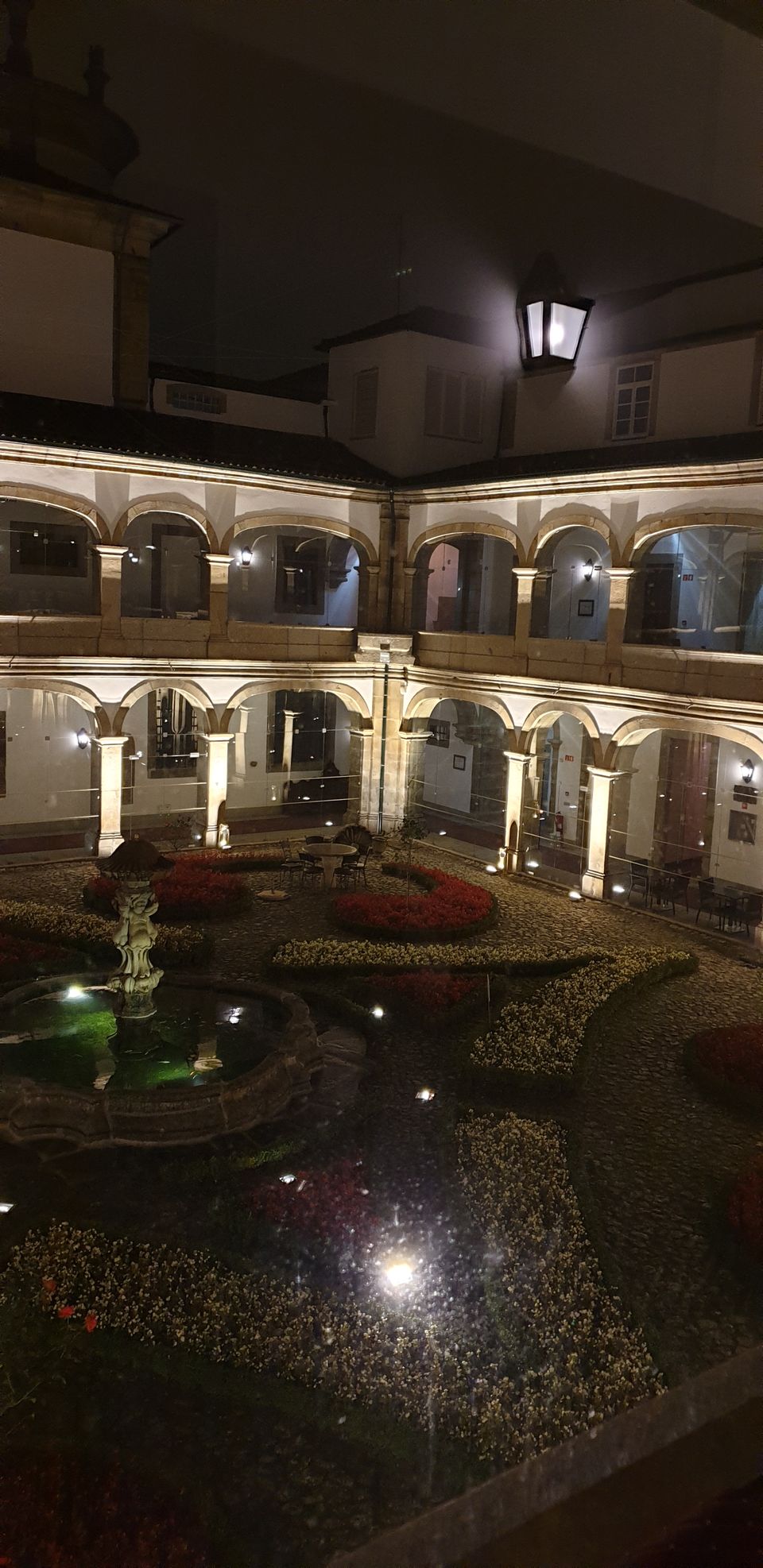 Fully satisfied and happy with the hotel, it was time for dinner and also to have a short walk around the area. We got a good veg restaurant recommendation from the receptionist and we headed straight to that restaurant itself. Food was quite tasty but I don't remember the names of the dishes we ordered and nor the name of the restaurant :(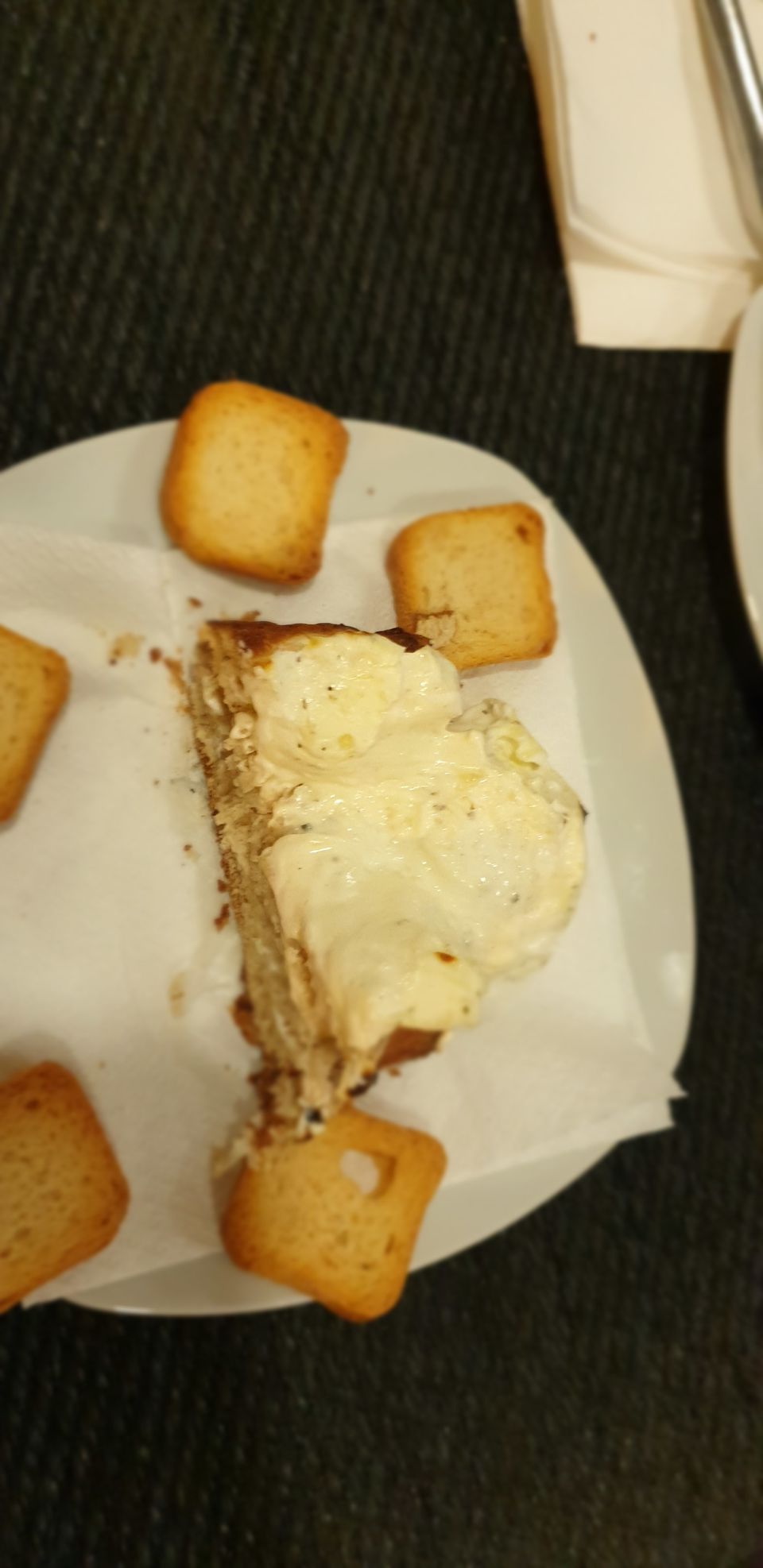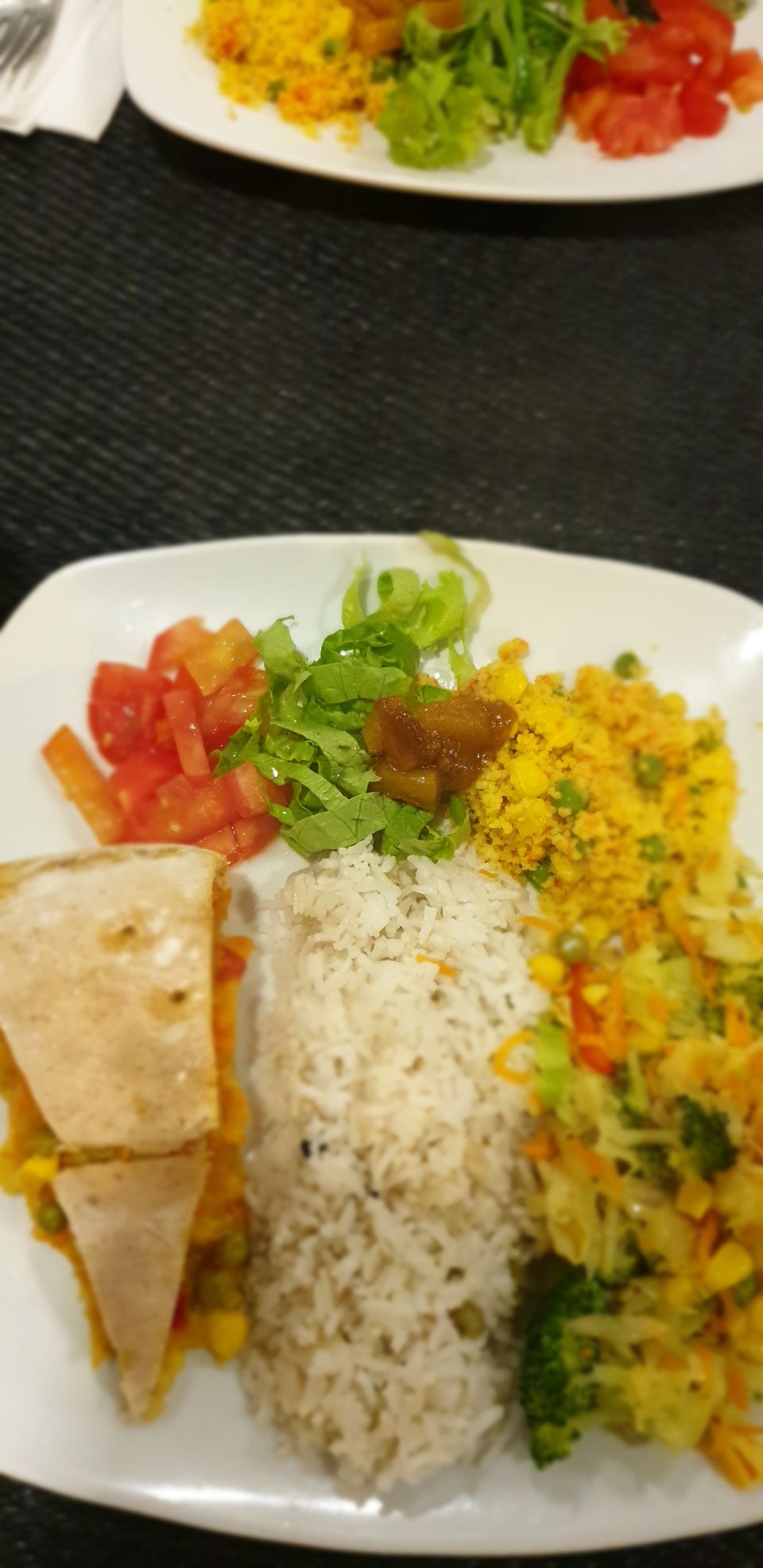 The short walk around this area was enjoyable in-spite of the rain and wet weather.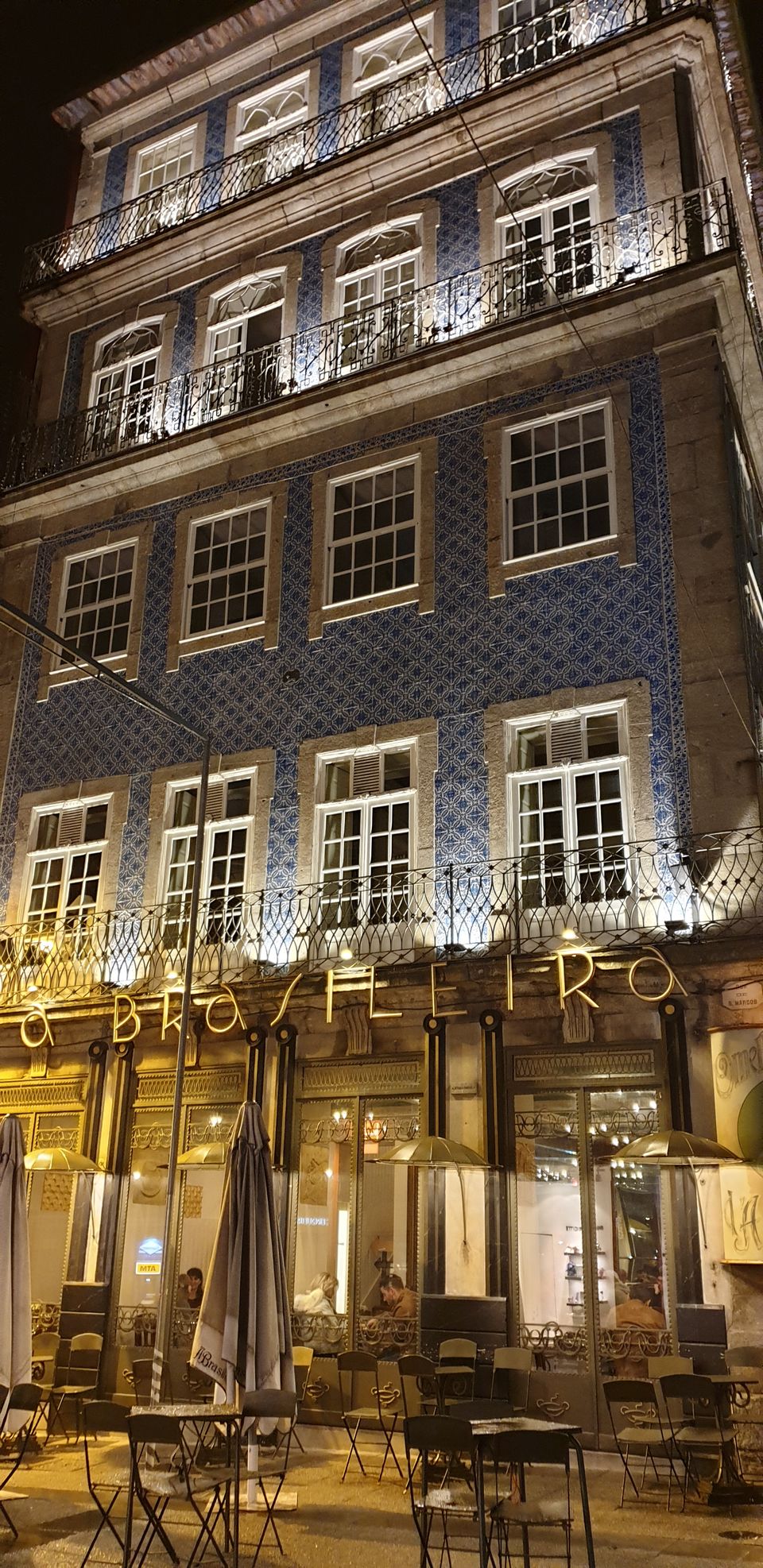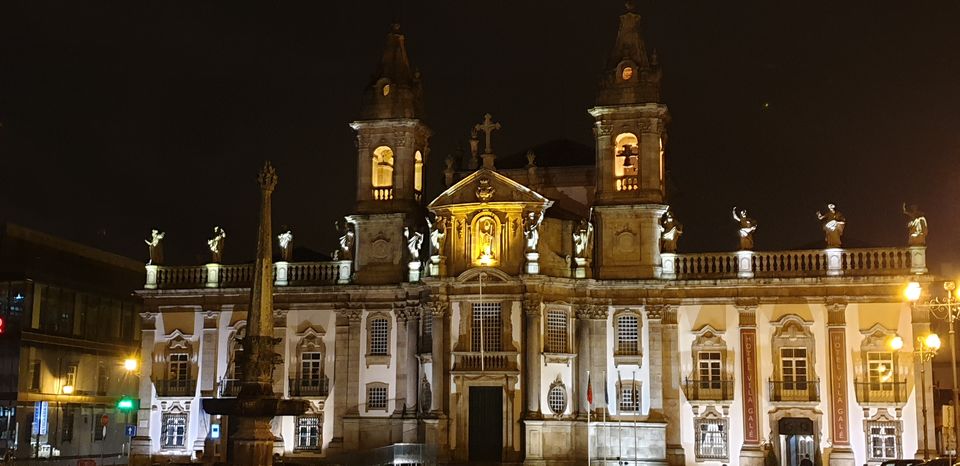 Next day, trainings went well. I was only worried whether my throat will survive 3 days of continuous mandatory full day speaking and that too in this rainy weather!! Locals are quite used to this rainy wet weather it seems, since its very common weather here. Evening was time for team dinner to welcome us :) We went to Taberna Belga to have 'Francesinha'. I took the one with chicken. I forgot to take the photo but it looked like below photo from internet,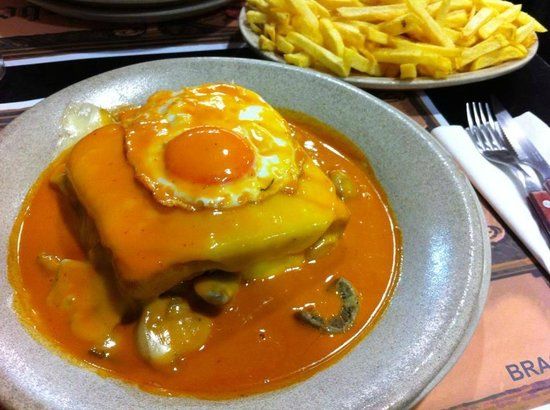 This is by far the best place for a traditional 'Franceshina' it seems. You may have to wait in line, but it is well worth it. It was the most tasty 'salty' dish I had in Portugal I think! I will come to a desert later.. yummy!! but it seems its not healthy choice(;-)). But once in a while and that too on a trip, who cares :)
Again next day trainings. But today I had a bad news. My colleague was not doing so well, he managed to do the trainings but I was left alone after reaching hotel :( He decided to take rest and to be able to handle one more hectic day with trainings. The travel bug in me did not let me to rest and that too we had reached hotel early in the evening and hence I decided to take another walk in this area alone :)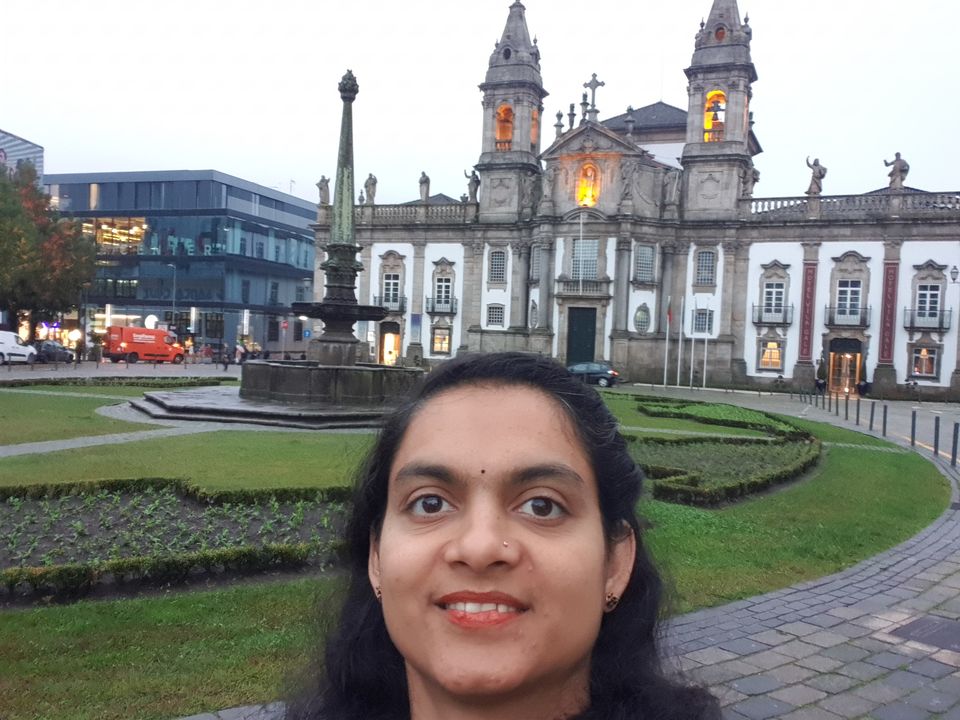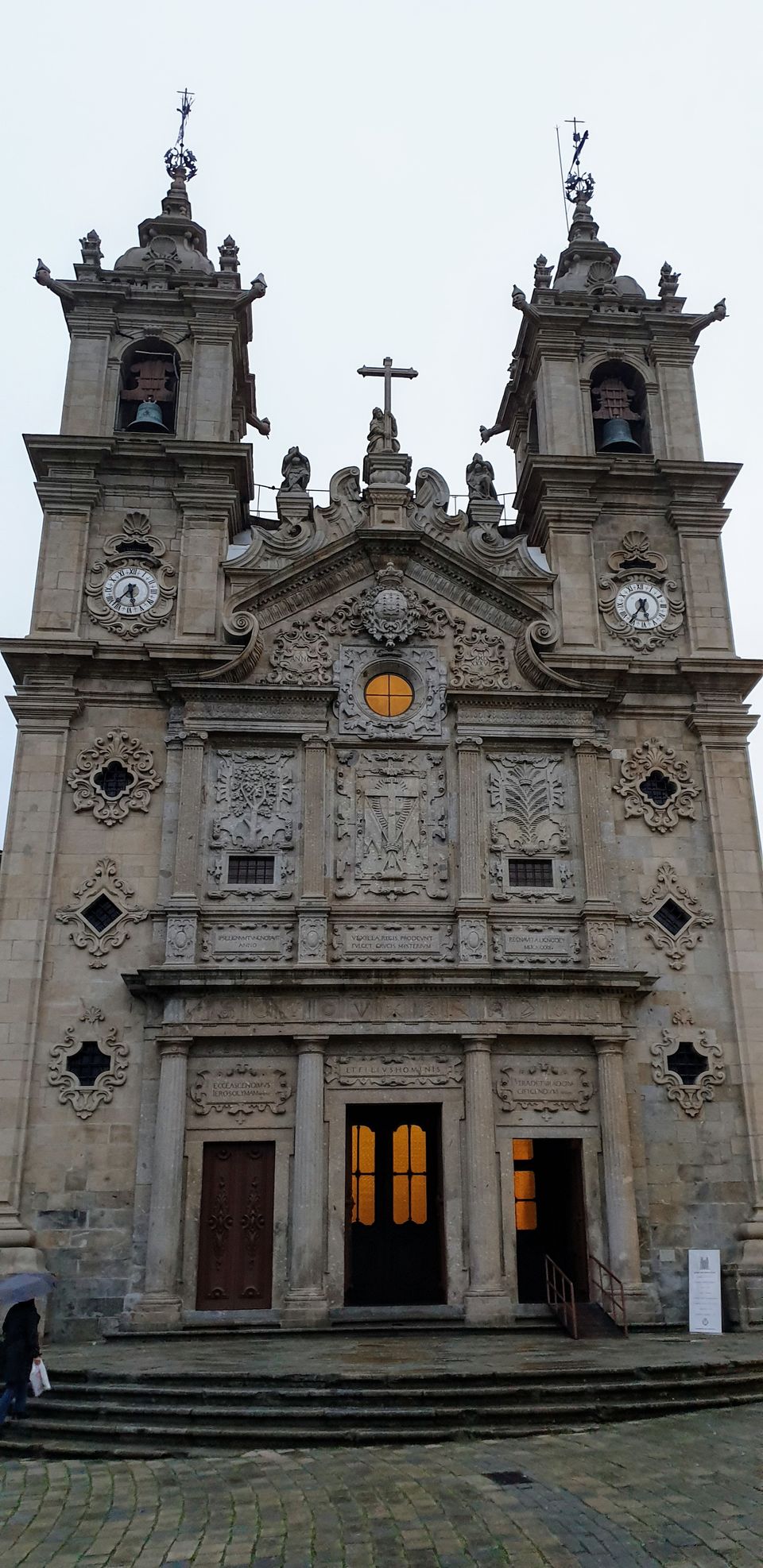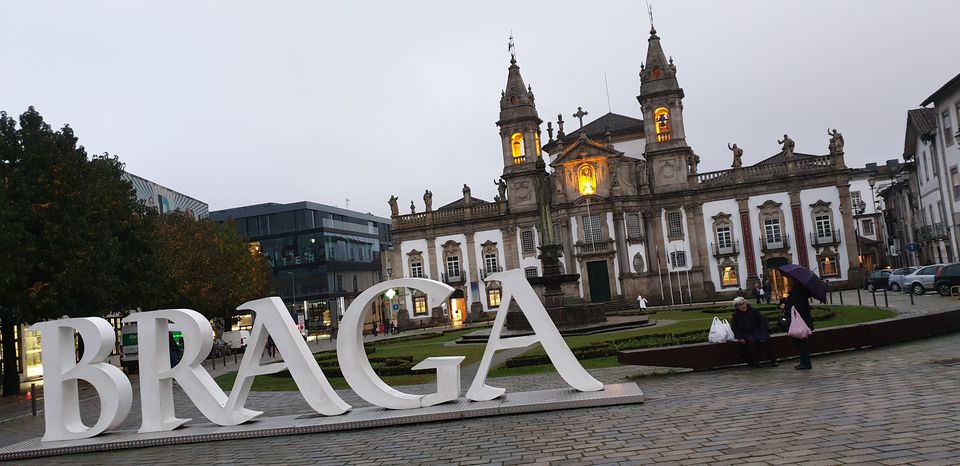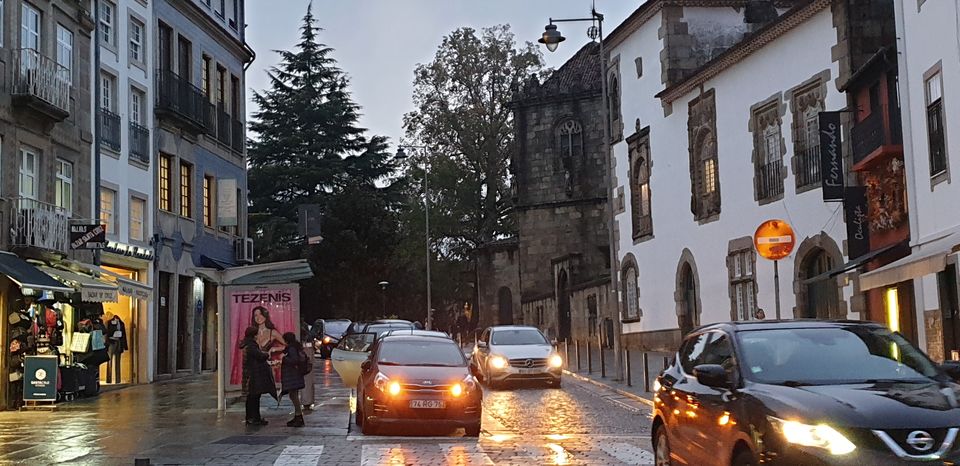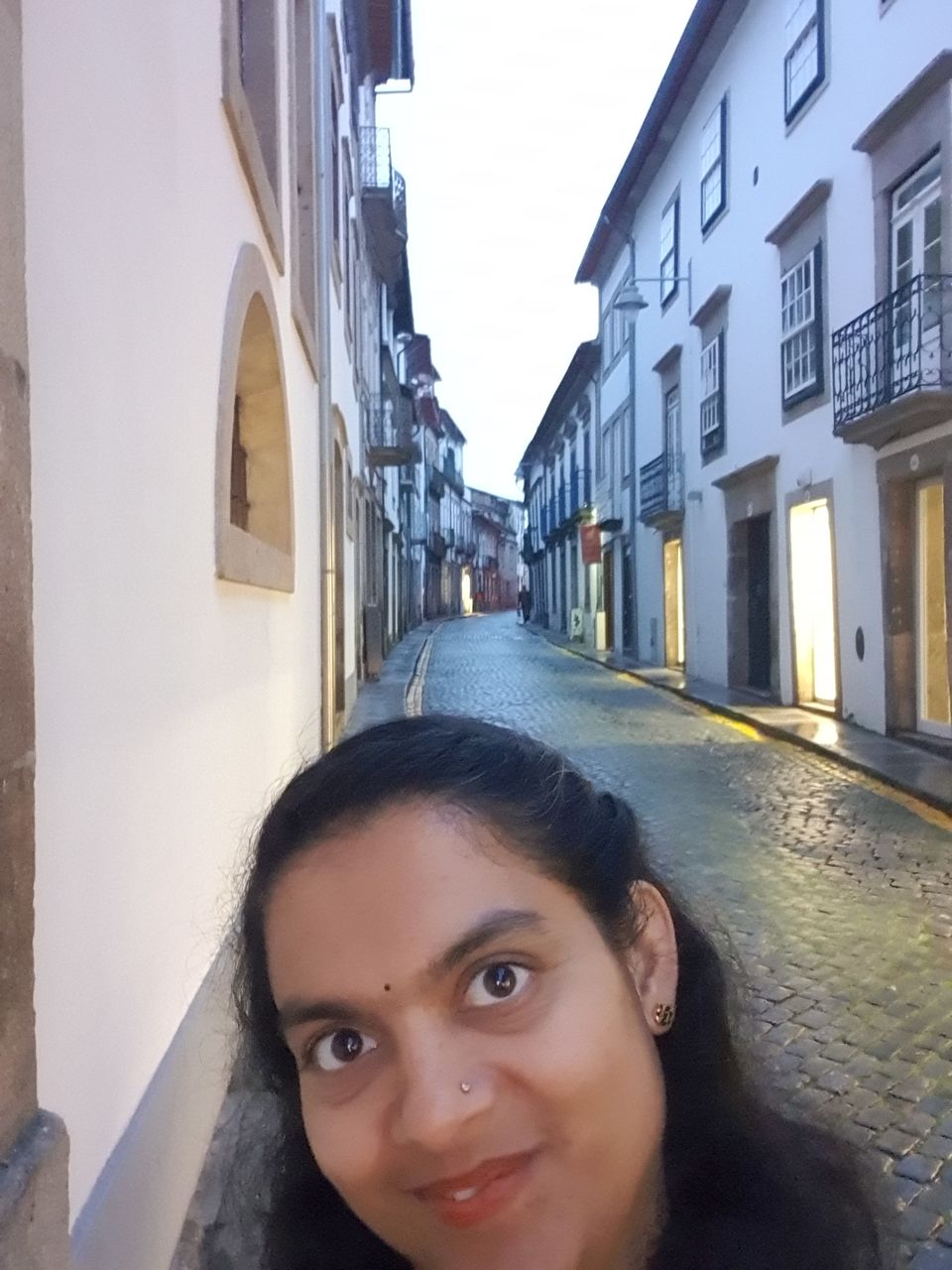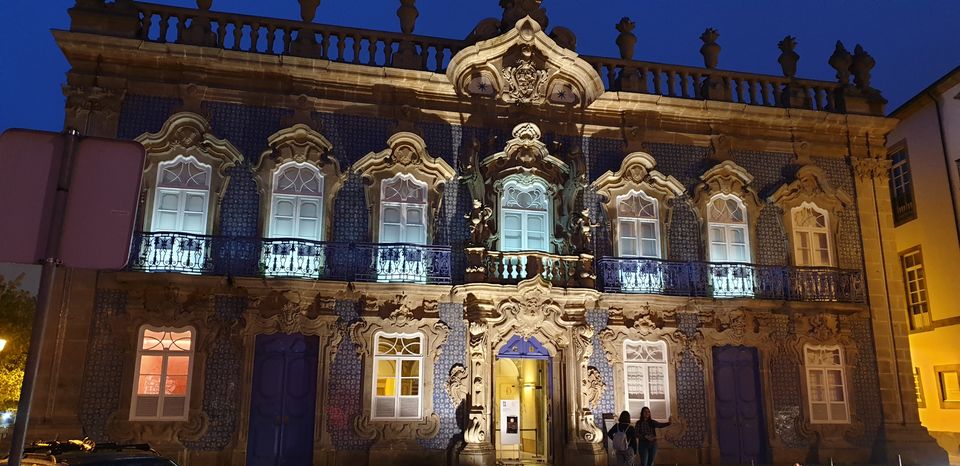 I don't know what all I saw because none was there to explain :( But I enjoyed the walk and old town and its architecture and my courage to go alone :) haha!!
The last evening before we fly back, we stayed in Park hotel, Porto which was quite walk able to airport and also there was shuttle facility which was very much required when its pouring water from sky :)
The interiors from outside itself looked stunning and no wonder people are standing in lines to go inside. We did not had time and hence did not go inside. There is entry ticket which will be refund if you purchase any book inside.
Next we had delicious freshly baked 'Pastéis de Nata', the Portuguese dessert you need to try with cinnamon. I am not a great fan of food and especially dessert. But the yumminess of this is still lingering in my mouth!
Next we went to railway station. What? Why railway station!! Because its the most beautiful train station in Porto. The tiles inside the station are beautiful and tell the story of the history of transportation along with some history of Portugal it seems.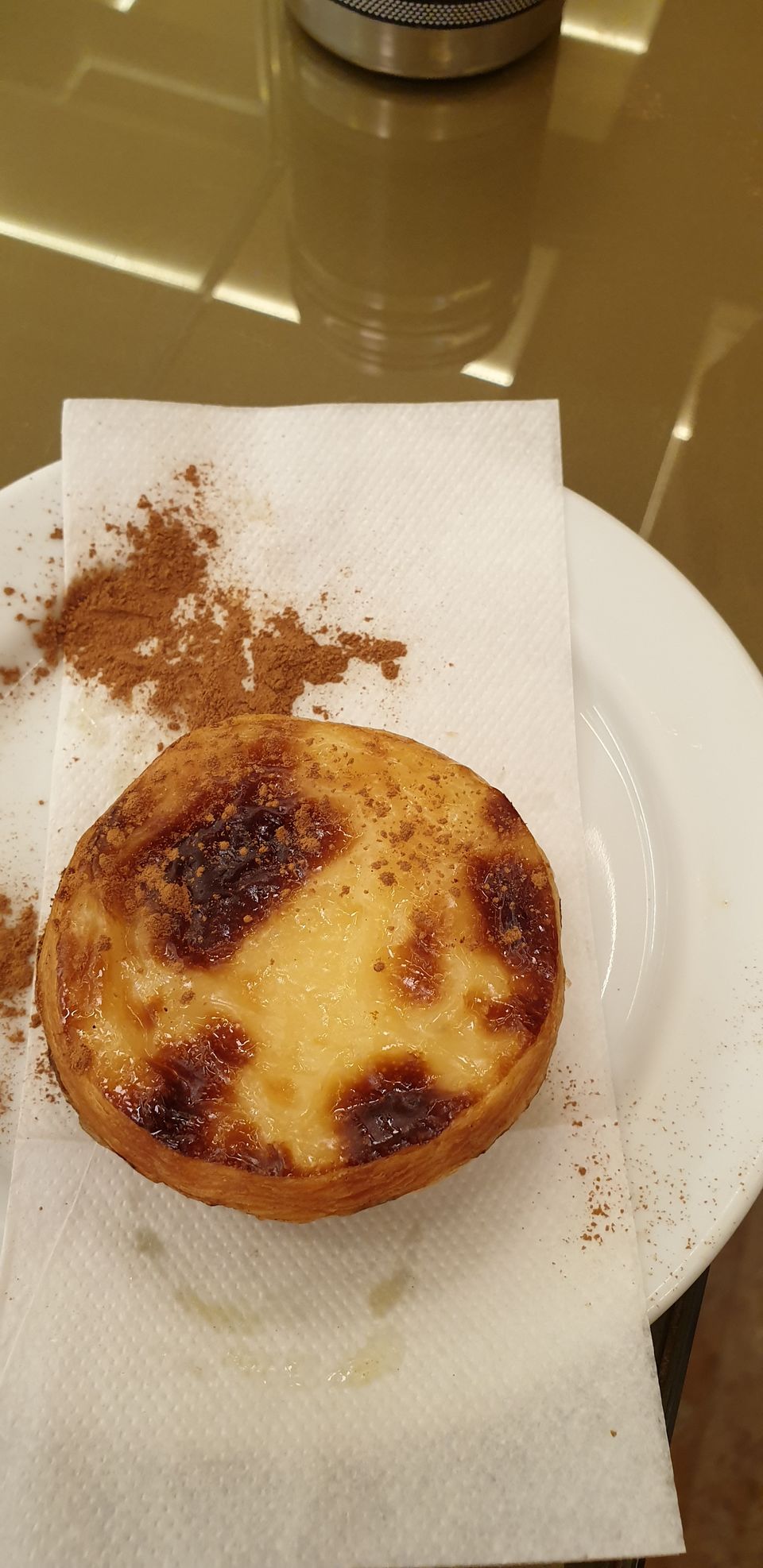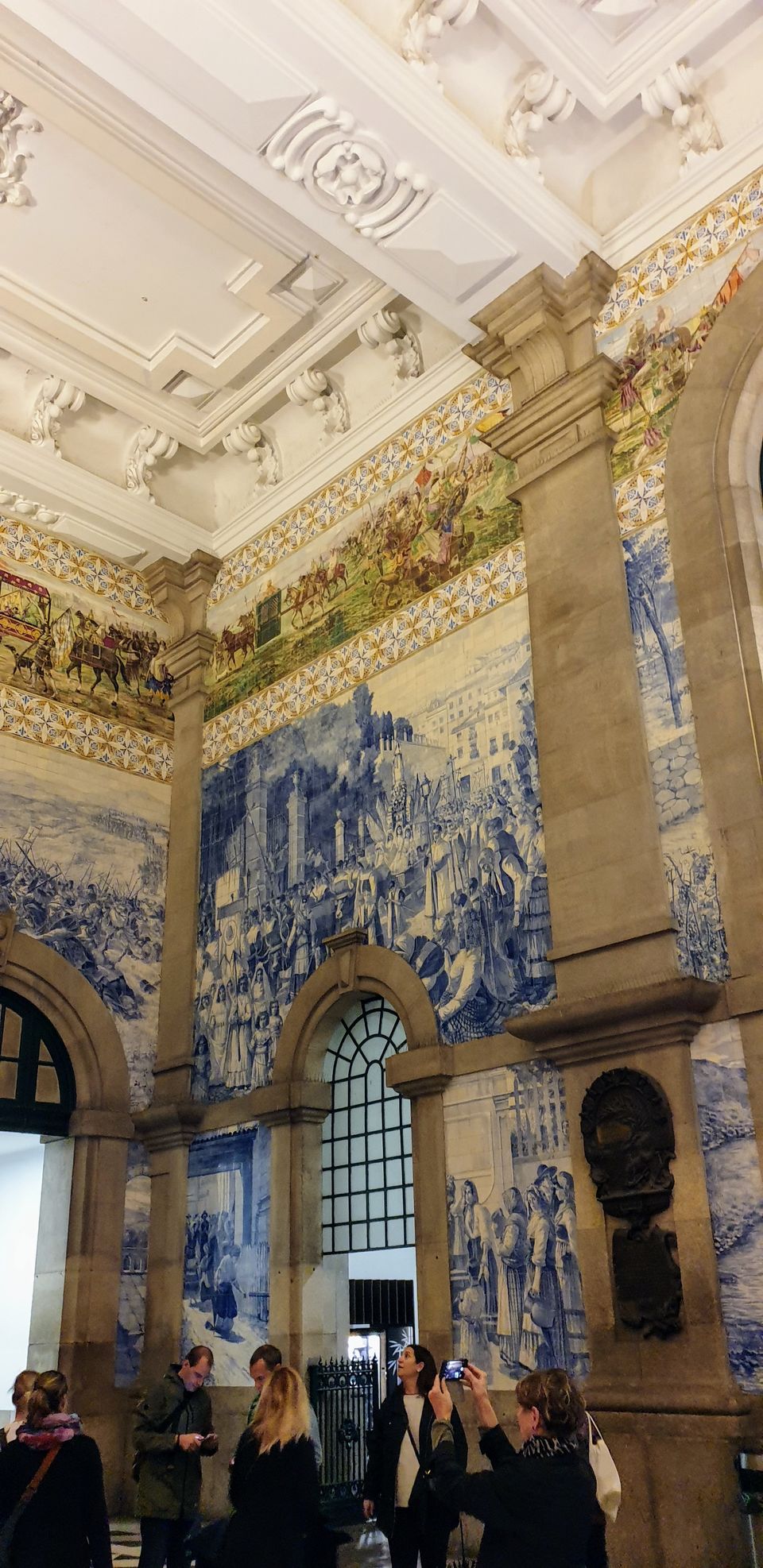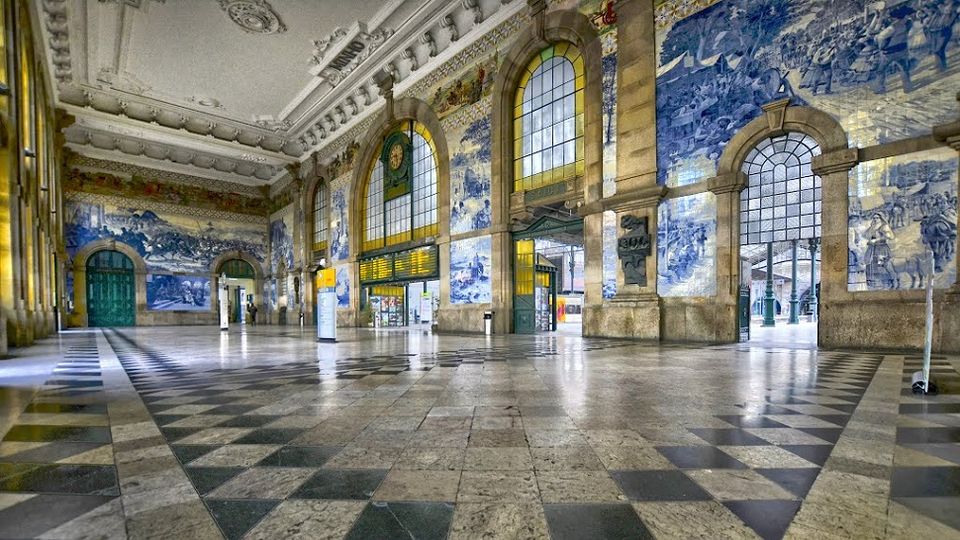 You thought that's the end of this trip!! No, there is still more and which is the most memorable part of this trip. Time in Porto! A very nice colleague who lives in Porto, offered us to show us around Porto in the very limited time we had. Whats more exciting than exploring a new place with a local!!
After full day of training, we drove to Porto and reached around 7pm I think. We parked the car in Parkhaus and then we went around walking in the old town part of Porto inspite of rain. If we were alone, I think we would have just gone to hotel and rested but thanks to him who showed us around efficiently in the available time.
We crossed the famous 'Harry potter book store'. The Livraria Lello bookstore in Porto is one of the world's oldest bookstores, frequently ranked as one of the most beautiful bookstores in the world, and a top place to visit in Portugal.Opened in 1906, the bookstore was once a haunt of the city's literary scene, and many say it was a direct inspiration for J.K. Rowling and her Harry Potter books.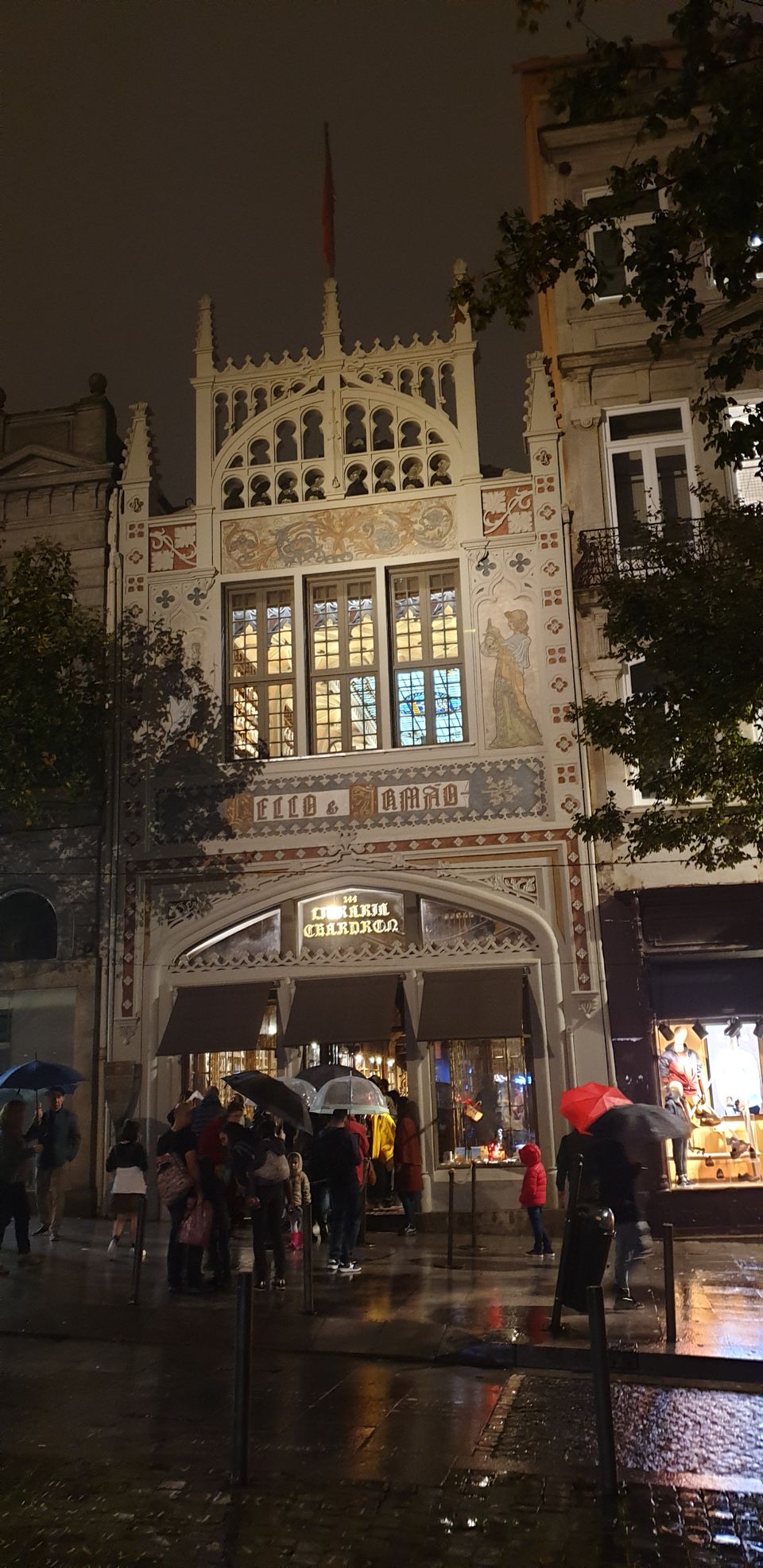 We went on walking in the old town area until we reached the lower part of the Dom Luís I Bridge. From here it was again nice walk riverside with views of Porto. It was very nice and peaceful. (sorry for poor photographs since it was taken in rain)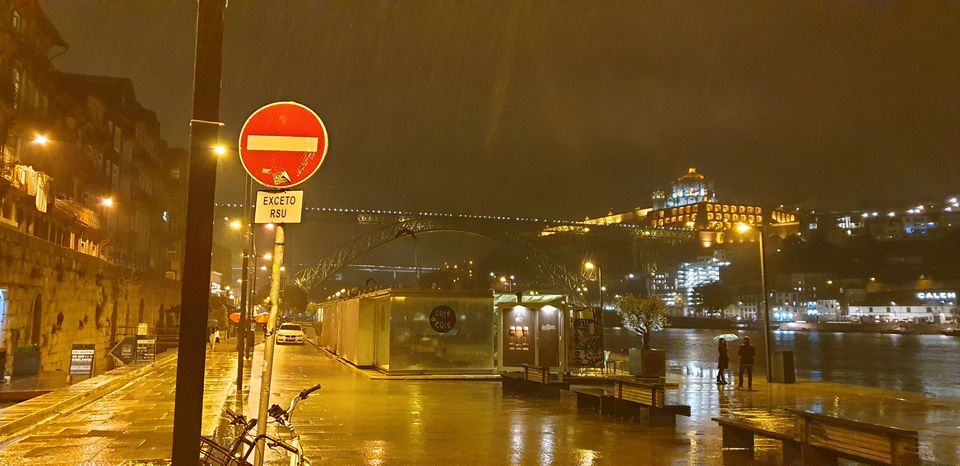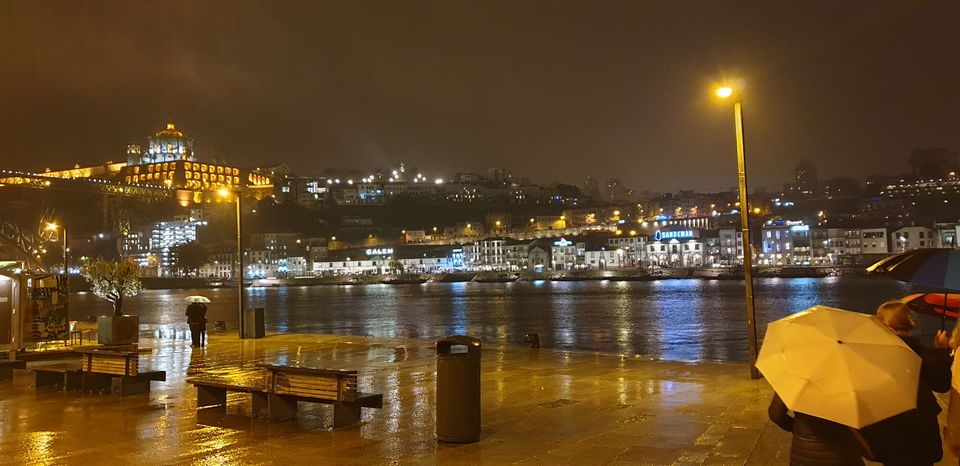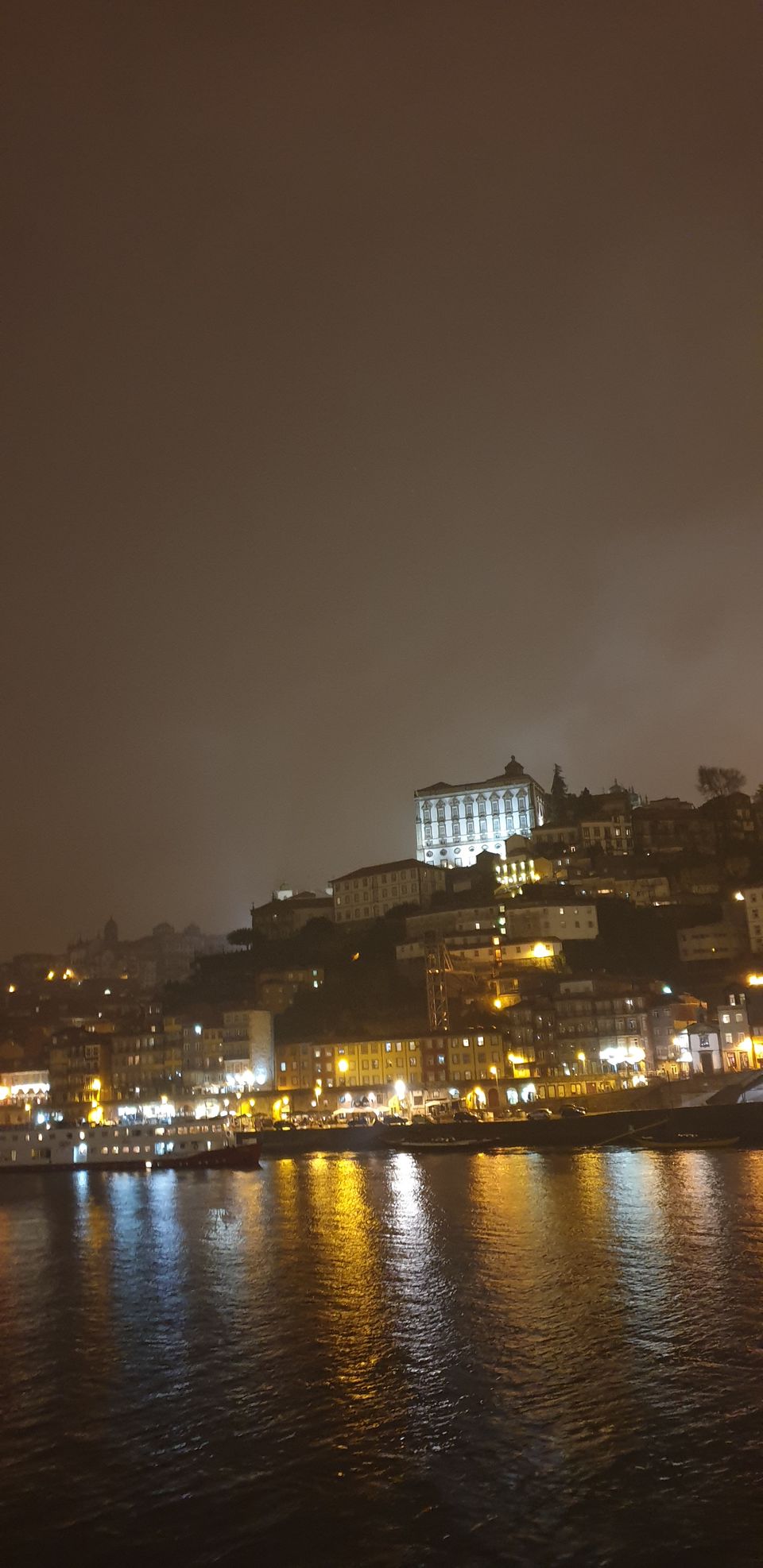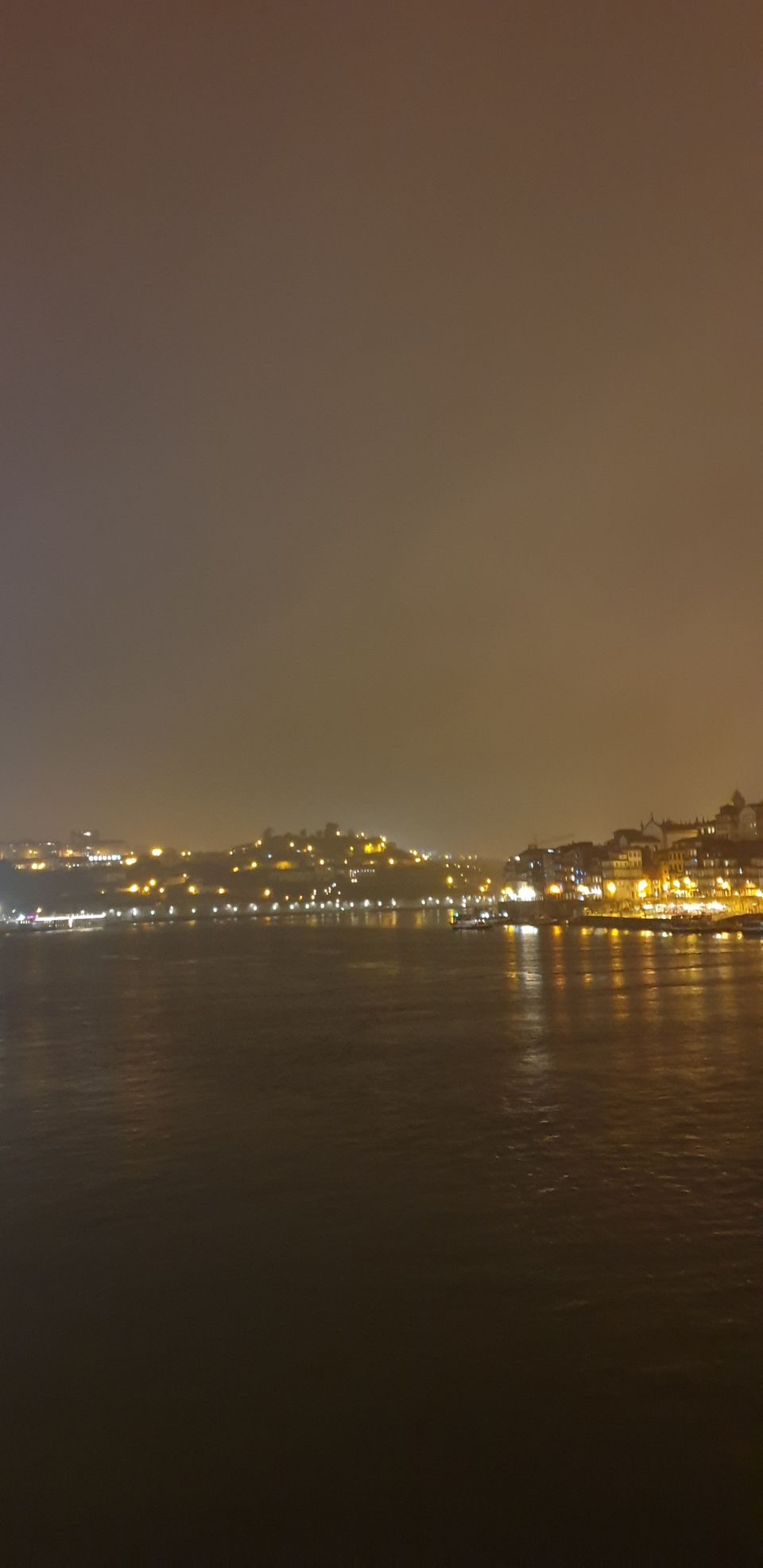 Time for dinner :) I had Bacalhau - with cod fish. Another typical Portuguese food.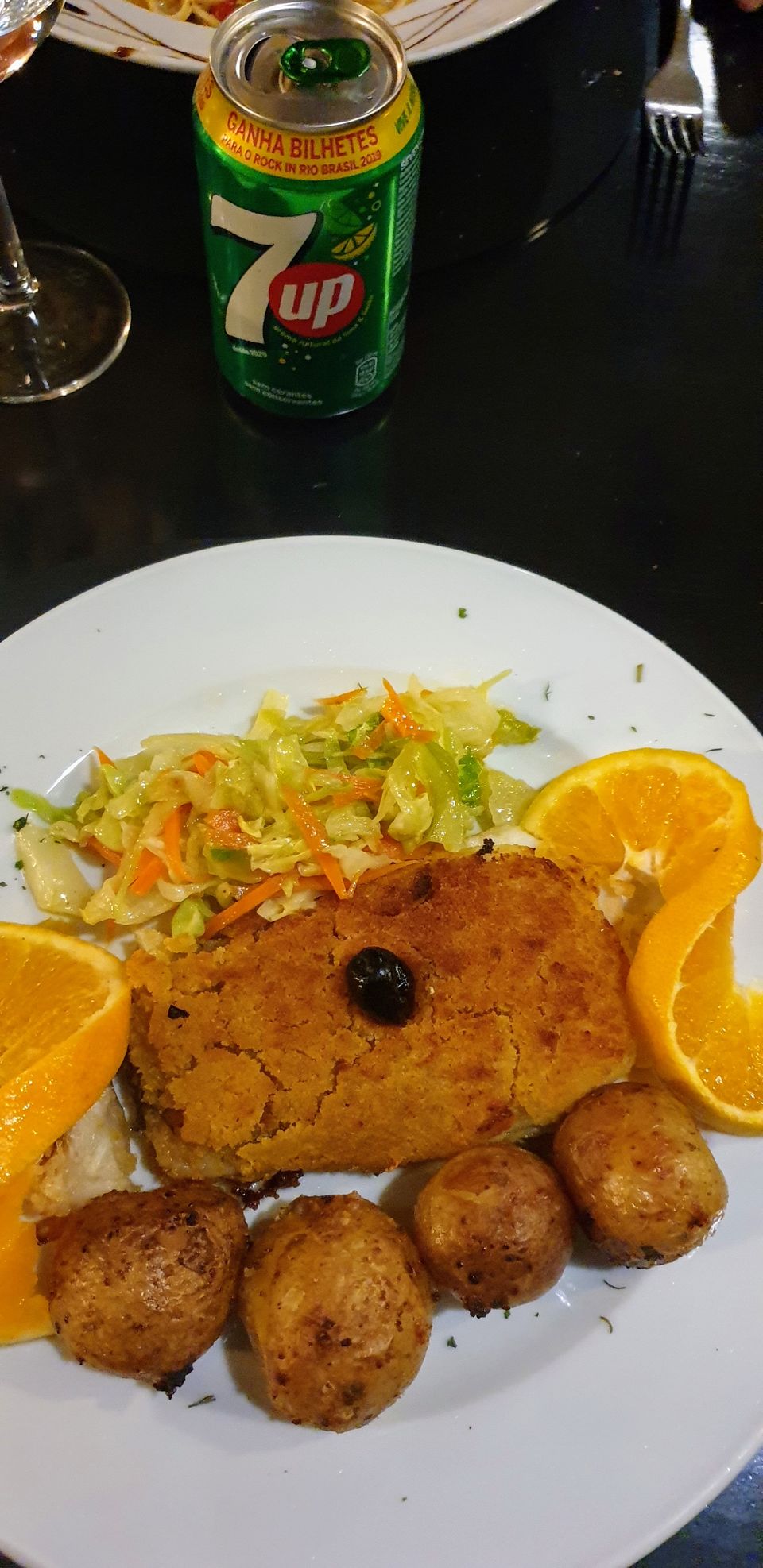 To return to the parking place, we used the funicular ride. It was around 1030pm when we reached the parking place I think. I think this was the most efficient and also memorable time spent in my trips so far in-spite of bad weather! (Thank you my colleague again for this time you have spent with us. I really liked your way of showing a new place in limited time.)
Thats it! Finally my destined trip to Portugal came to an end with lot of memories and new colleagues with whom I am looking forward to work with!