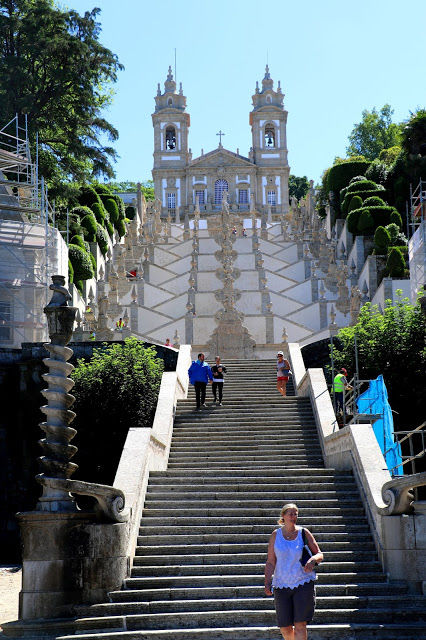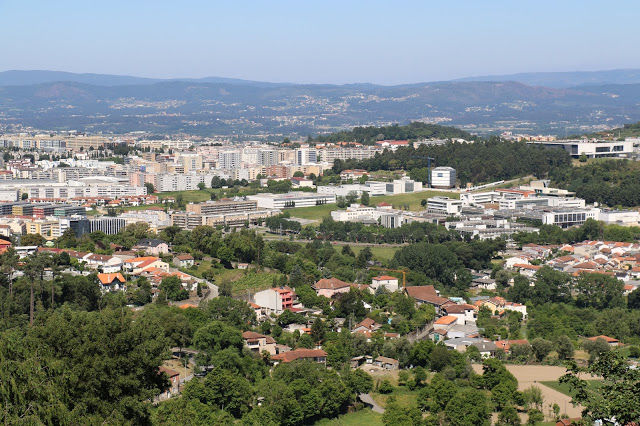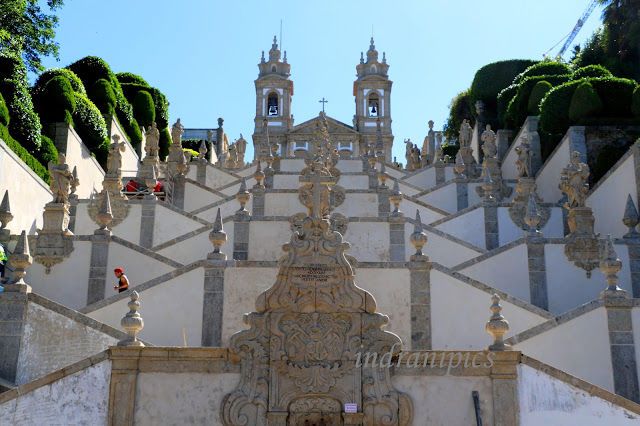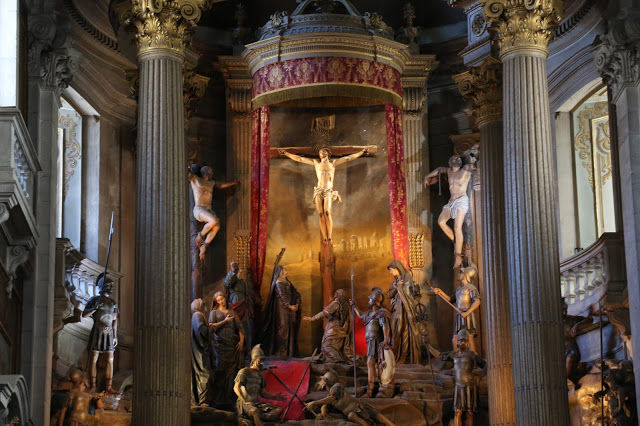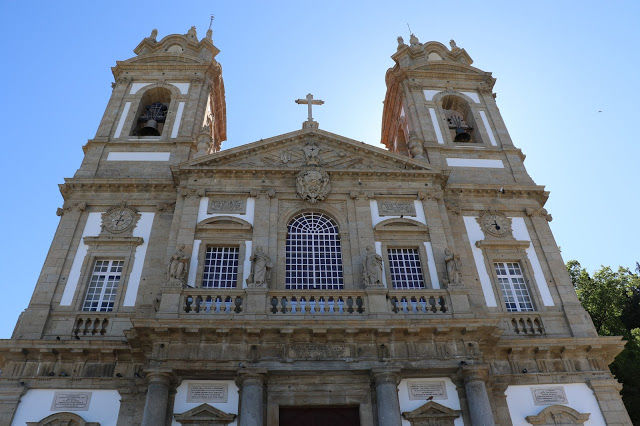 Bom Jesus do Monte is a wonderful pilgrimage site near Braga. Though not listed under UNESCO World Heritage site we included it in our itinerary of Portugal because of its famous Baroque double staircase. There are several switchbacks and landings that make the whole structure so interesting. Before I get into the details here are some facts.
More About Braga
Braga is one of the oldest cities of Portugal. Cathedral here is the oldest in Portugal and was built in the 12th century by the parents of Portugal's first King, D. Henrique and D. Teresa. It has an eventful history even before 12th century. The city was founded by Celts (Iron Age). In 250 BC, the Romans named it Bracara Augusta and made it capital of their province Gallaecia, which stretched all the way up into Spain. Its strategic location at the five Roman roads helped it be prominent spot in trade. Today it is populated more with young crowd studying in its universities.
History of Bom Jesus do Monte
Many of Protugal's hilltops have been sacred destinations since centuries. Bom Jesus hill near Braga is one such scared destination. The timeline of this cathedral begins in the year 1373 when a chapel existed in this location. This was rebuilt in 15th and 16th centuries. In 1629 this rebuilt chapel was dedicated to Bom Jesus and 6 more chapels built to passion of Christ.
Bom Jesus do Monte means Good Jesus of the Mount. The construction of this present cathedral was started in 1722 by the then Archbishop of Braga Rodrigo de Moura Telles. Under his supervision the first stairway was built. Archbishops after him kept adding stairways and chapels. At each landing there is a chapel decorated with terracotta structures dedicated to Passion of Christ.
Approach to Bom Jesus do Monte
This is interesting because it can be approached in several ways. We wanted to start from foothill but the GPS took us in such a circuitous way that we found ourselves right in front of the cathedral. To get the grand view of the staircase we went down and climbed up the staicases again. It was worth the effort. We got to capture lot of scenic frames along the way.
There is an elevator for easy ascend to the hill top. It is basically a water balance Bom Jesus funicular linking the city of Braga to hill. Those on pilgrimage here climb up the stairs on their knees. Tourists are known to trek up the hill to the cathedral too. So you can approach the cathedral in any of these four ways.
From down hill it looks like zigzag staircase!
This post was originally published on 'i Share'.