I stopped for one night in Prague (I still regret the decision of not stopping for more) and since it was an impromptu plan, it became an increasingly difficult task for me to find a hostel on a rainy day in Prague. Luckily a girl at the reception of a full hostel suggested me to go ahead and try my good luck at Hostel Orange and to my utmost pleasure I did find a vacant bed in the dormitory for a very reasonable price of 15 Euros (including breakfast)!
This property is located just a couple of minutes from Wenceslas Square, which is the place to experience all the hustle-bustle in the city. Some rooms (the more expensive ones) even have a veranda which opens up to the views of Wenceslas Square! The entrance to this hostel is conspicuously hidden from view and is routed through the entrance of Restaurant U Balouna.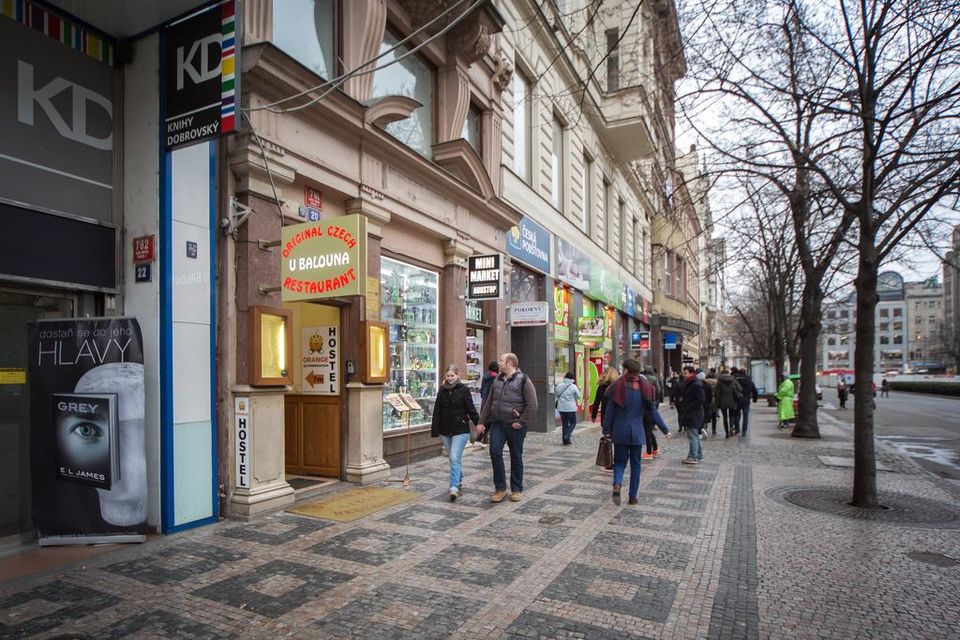 The beds are nicely maintained with very clean toilets and showers. Fresh linen is provided for every boarder. There are locker facilities in the rooms for storing valuables. Kitchen has the basic facilities and guests can cook up their own meal anytime. The best thing however was, that even if a few boarders start getting noisy after a few drinks, it really doesn't bother you much because the gathering space is not adjacent but rather away from the rooms.
And when in Prague, be prepared to walk-in on anything (I walked in on 2 girls making out passionately under covers and when they sensed my presence, one of them very politely asked if i could ignore their muffled groans for sometime. Needless to say, my tiredness level was so high, I dozed off in a few minutes!).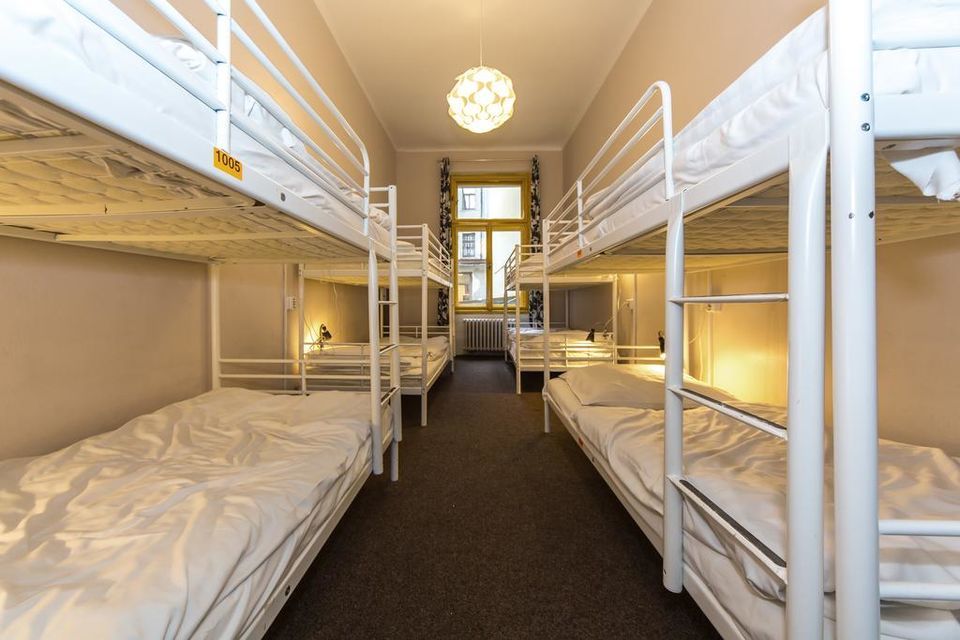 How to reach : By bus or walking from Central Station
Average price per night : 12 - 15 Euros