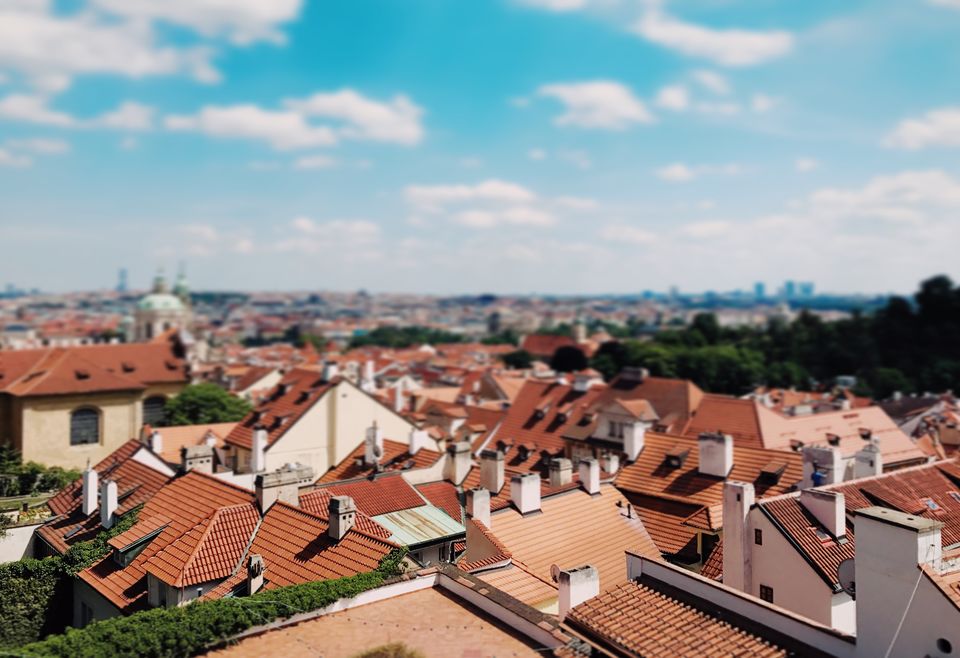 A city that showcases beauty in every brick, Prague is a personification of Prince Charming who leaves you awe-struck at first glance. Mesmeric, intriguing and timeless, there's no perfect time to visit Prague. From spring to winter, Prague offers irresistible views and unparalleled experiences in each season that attracts curious souls from all over the world. While Prague is eminent for its medieval architect, this capital city is also flourishing with neighbourhoods that boast contemporary masterpieces known for their own charm and uniqueness.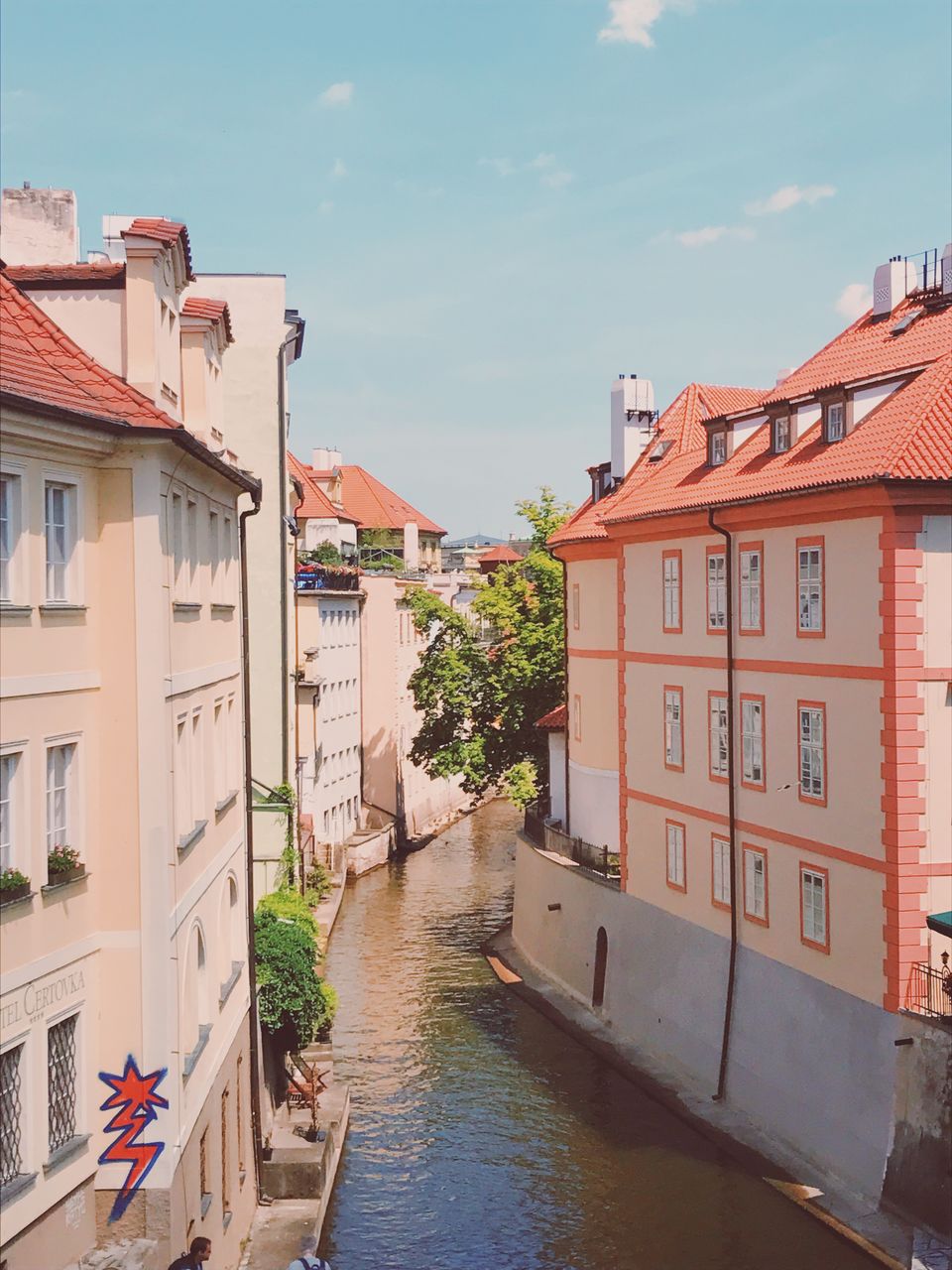 If this is your first time in Prague, here's a complete guide to make the most out of this European beauty!
It's understandable that you're on a mission to checkmark all the touristy spots on your bucket list. With a throng of tourists strolling on the cobbled streets, it goes without saying that the best way to see Prague is on foot.
With beautiful sights in every turn, the wanderlust in you would want to capture every nook and structure in your camera. So it's advisable to book your room for at least 2 nights, 3 if you're reaching late evening as you'd want to rest and just embrace the vibe of this city.
I packed my essentials: sunglasses, a bottle of water, mobile and some cash and commenced my detour in the city of Prague.
Follow me as I retrospect my journey in this Golden City.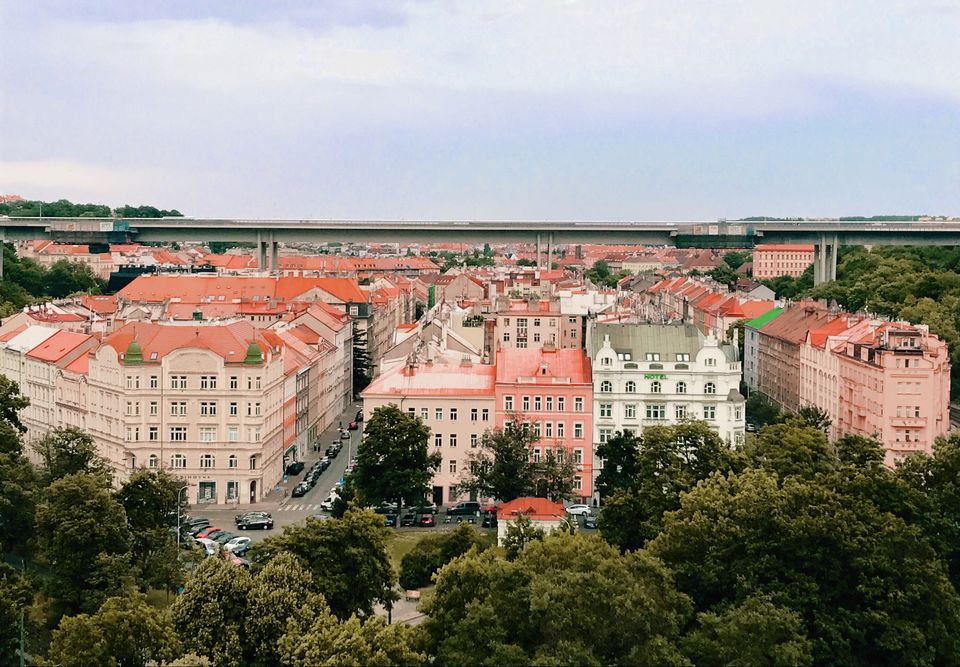 1. The Astronomical Clock
Prague's Old Town Square is one of the most bustling centres of the city. And dominating this place is The Astronomical Clock. Dating back to 1410, this piece of work manifests brilliance in its accuracy and mechanism. When the clock strikes the hour from 9 Am to 11 PM, the procession of The 12 Apostles takes place. Honestly, I don't feel it's worth the watch or wait unless you're in the square at that time.
2. Charles Bridge
One of the most romantic spots in Prague, Charles Bridge serves as a window to view the old town. Overcrowded all day, the liveliness of this bridge contrasts the calm Vltava river on which it proudly stands. Its magnificence can be seen and felt in the 16 arches and 30 Baroque statues that gives us a glimpse of the historical Bohemian Kingdom.
3. John Lennon Wall

Right across the river via Charles Bridge, you'll find the most vibrant spot in the whole of Prague. Bursting with colours, this eponymous wall was filled with Lennon inspired graffiti by young Czechs to express their outrage towards the communist regime. The movement "Lennonism" soon picked up and even though the wall was continuously whitewashed, the police failed to keep it clean for long. With time, the wall attracted tourists who started to add their own contributions. The original portrait of Lennon now might be lost under the layers of paint, but its spirit is still felt from an army of tourists who visit the wall to take pictures.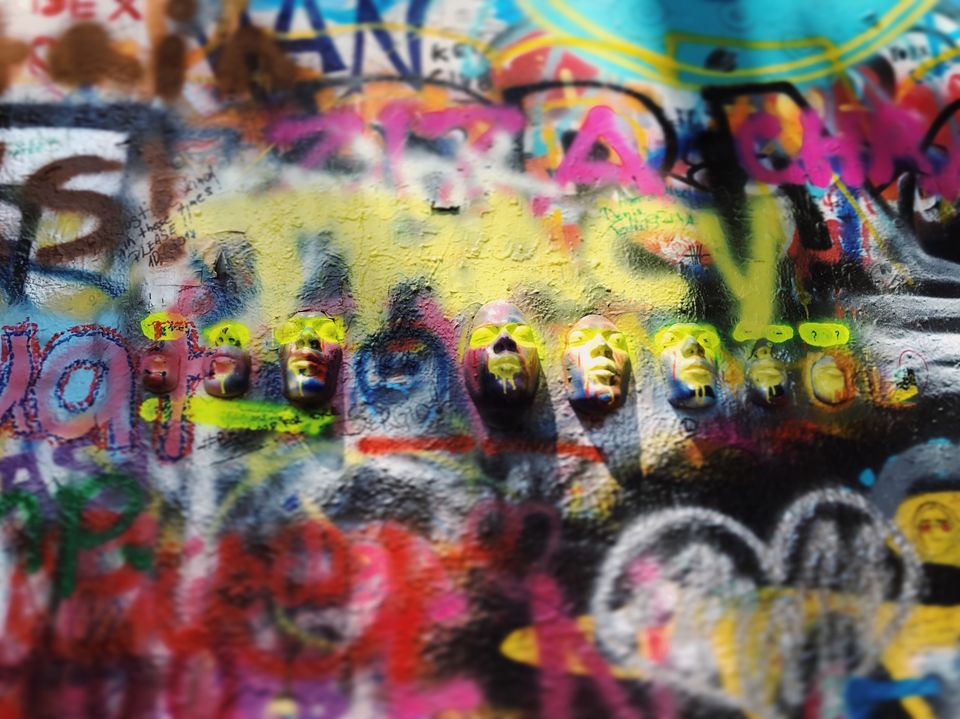 4. Mala Strana
Just a 4-minute walking distance from the Lennon Wall is Mala Strana, one of Prague's most historic neighbourhood. Flaunting medieval palaces, elegant houses and hidden gardens, the street of Mala Strana is a perfect place to take an evening stroll. While wandering around there, I came across the extraordinaire Wallenstein, and Vrtbov Gardens, you can skip these if you're in a time crunch.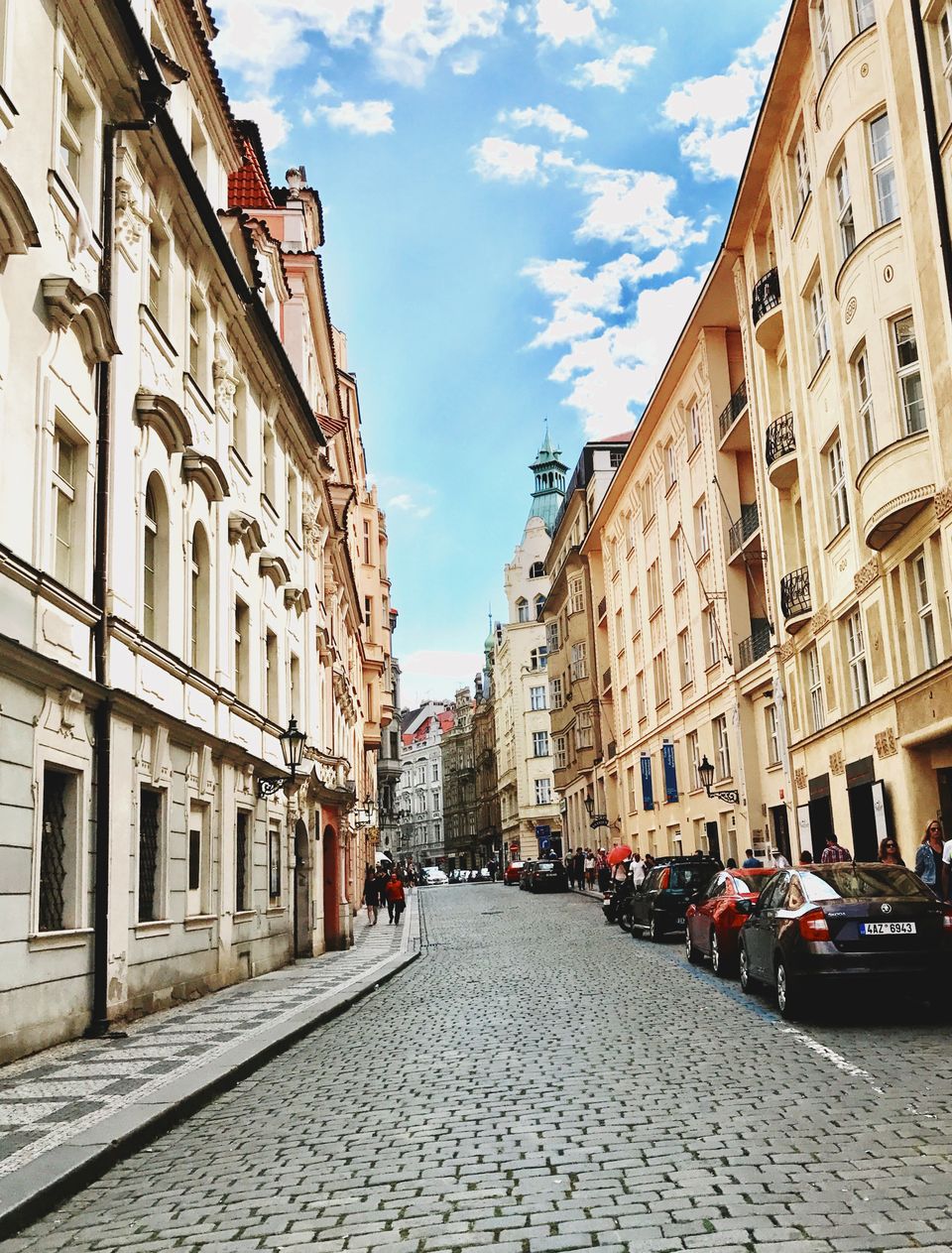 5. Prague Castle
When you think of buying a souvenir or sending a postcard from Prague, you'd end up buying the one with the Prague Castle on it. This medieval, gothic architecture has conquered hearts of many wanderers who want to get inspired by its superior craftsmanship. Recognised as the city's most iconic landmark, this hilltop gem is one of the oldest castles in the world. Settled amidst a large complex, make sure to save at least 1-2 hours as there's lots to explore once inside. To make the most of your visit, take a quick tour to the St. Vitus Cathedral, The Golden Lane, and Prague Castle Moat.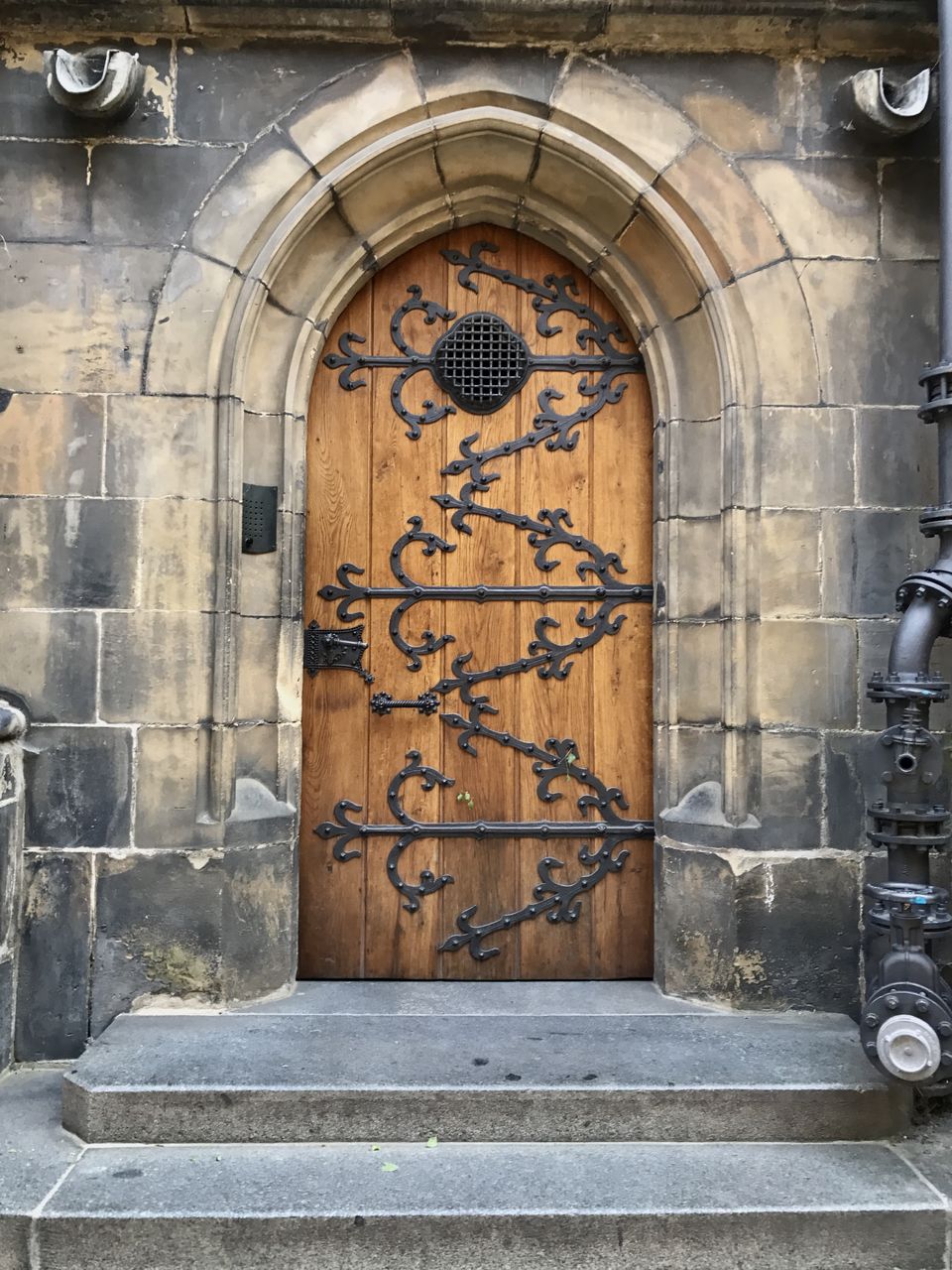 6. St. Vitus Cathedral
The moment I stepped inside the church, it felt like time never flew by. I was disconnected from the outside world and was only left with memories from the past. A quintessential gothic architect, the church is one of the oldest in Prague and houses the archbishop. Make sure to check the opening hours before you visit there because, on certain occasions, the church closes early.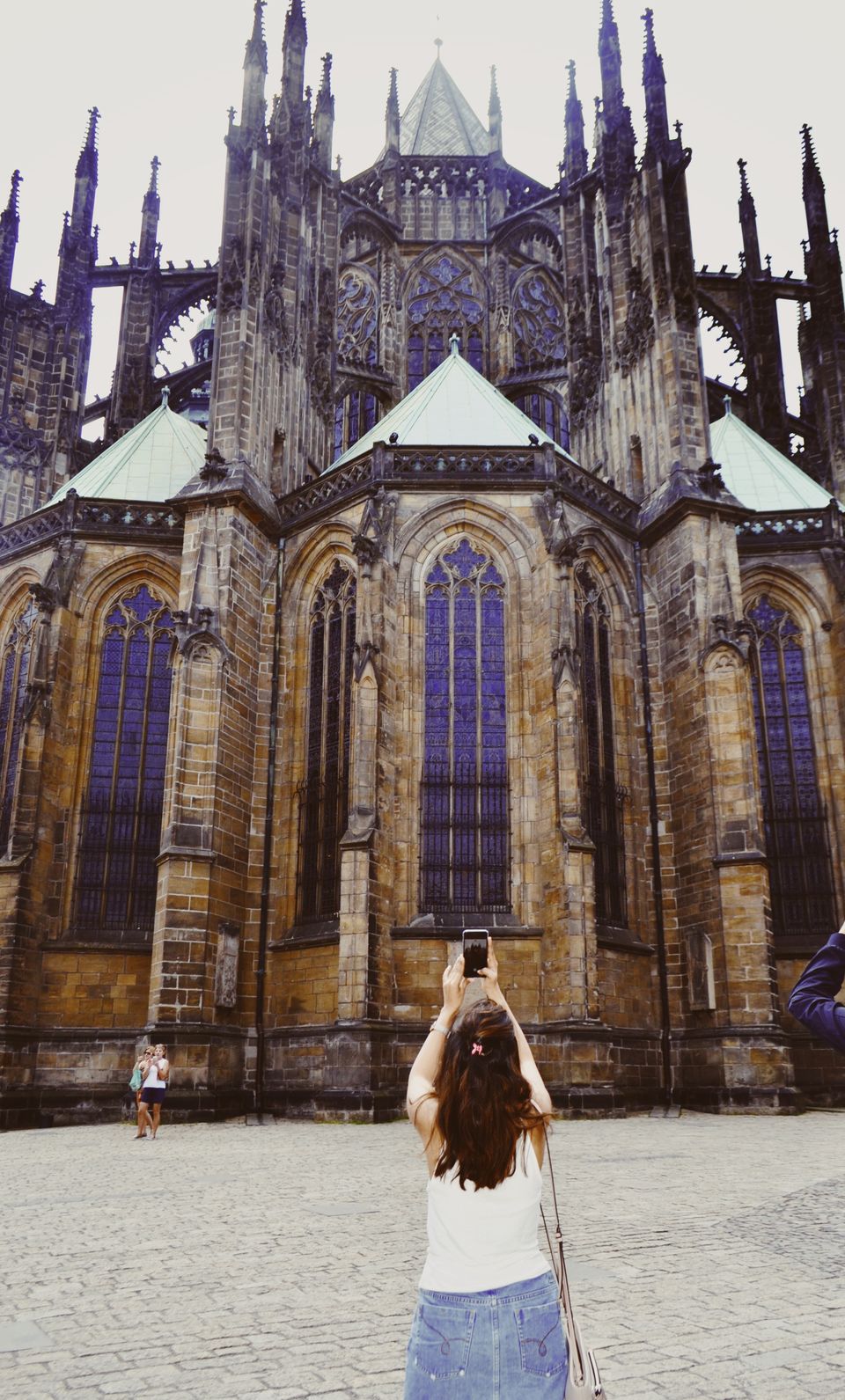 7. The Golden Lane
If you have enough time and money on your hand, drop by at the Golden Lane. It's a ticketed area that I decided to opt out, but one can definitely visit for its artisanal shops, a museum, and vibrant houses.
8. Petřín Lookout Tower
If you don't visit a tower that offers spectacular views of the city, are you even a tourist? It's structure strongly resembles the Eiffel Tower, and can be accessible by walking or funicular. You can climb up at a small fee, but be ready to climb its 300 spiral stairs to reach the highest point.
9. Vysehrad & The basilica of St. Peter and St. Paul
The fastest way to reach Vysehrad Castle is by metro followed by a 10-minute walk. A short climb to reach the hilltop, the place offers a panoramic view of the city and Vltava river. The area is less touristy and complemented by lush gardens, making it a perfect spot to have a picnic or read a book. With lavender rose colour doors, neo-gothic architect and intricate mosaic art, the basilica of St. Peter and St. Paul is a work of marvel.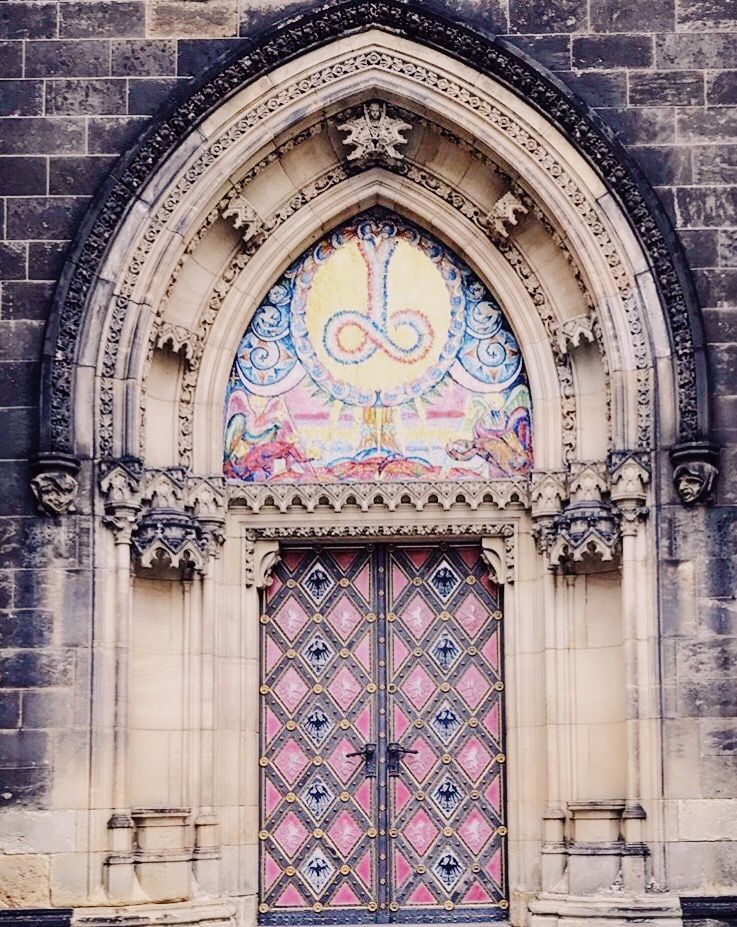 10. Vysehrad Cemetery
I experienced one of the most defining moments in Prague at the Vysehrad cemetery. Isolated from tourists and the buzzing city, the cemetery hosts few of the most beautiful, distinguished tombstones. Artistic, ornamental and antique, the cemetery serves as a resting place of renowned Czech luminaries. Once inside, one can absorb the peaceful vibe and enjoy the sound of cool breeze brushing against the leaves.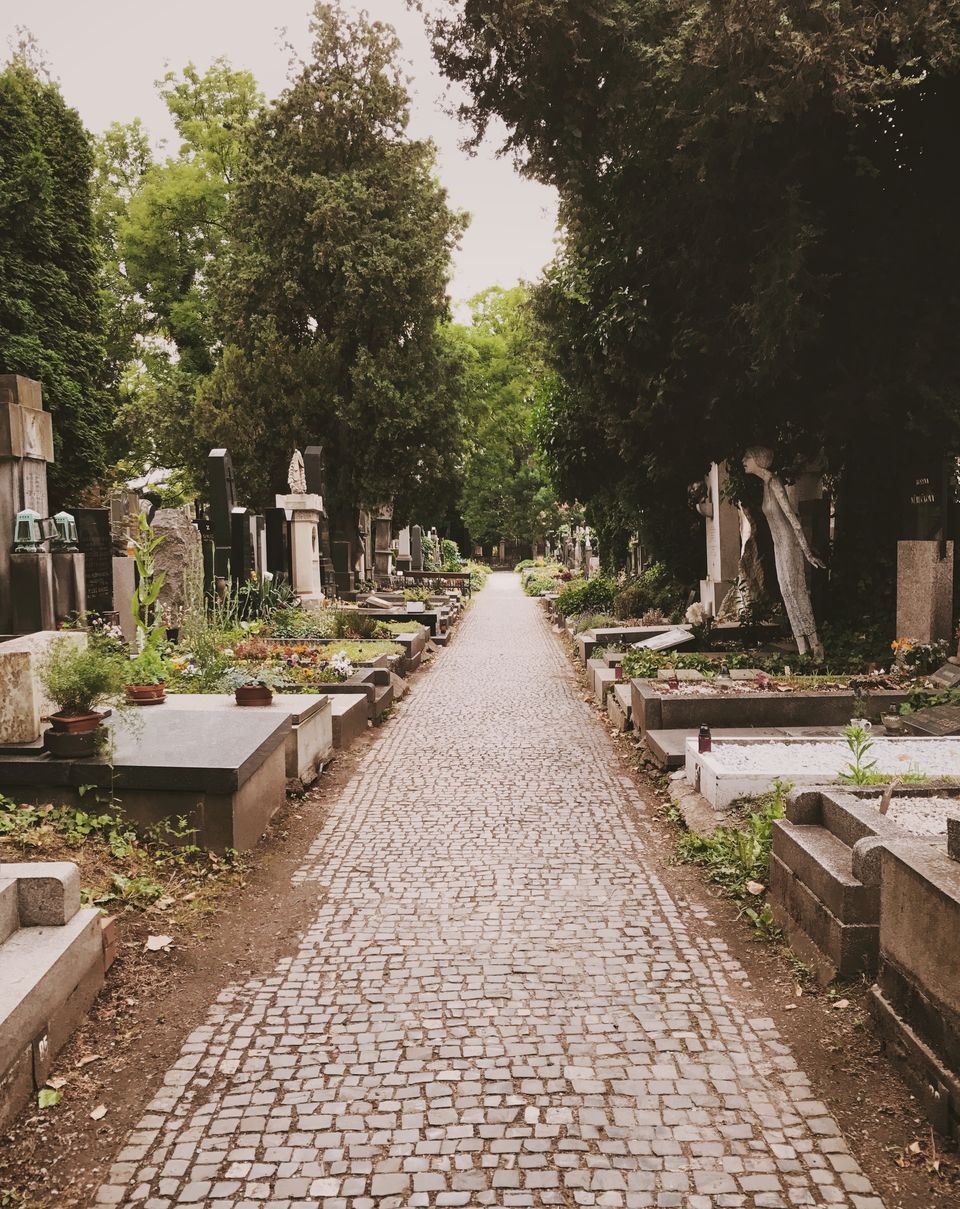 11. Dancing House
Contrasting the medieval and Gothic architects in Prague is the Dancing House a.k.a Fred & Ginger. An admirable work of modern architect, one can find this building on their way to Vysehrad. If you have enough time on your clock and Czech crowns to splash, visit the restaurants inside and its terrace for a breathtaking view of South Prague.
12. Josefov (Jewish Quarter)
Josefov was my last stop before I bid adieu to this golden city. Offering us a glimpse of the Jewish life in Czech Republic, the Josefov cemetery is 12 layers deep of over 12,000 graves. Adjacent to this synagogue is a must-see sight - the Hebrew Clock that runs backward.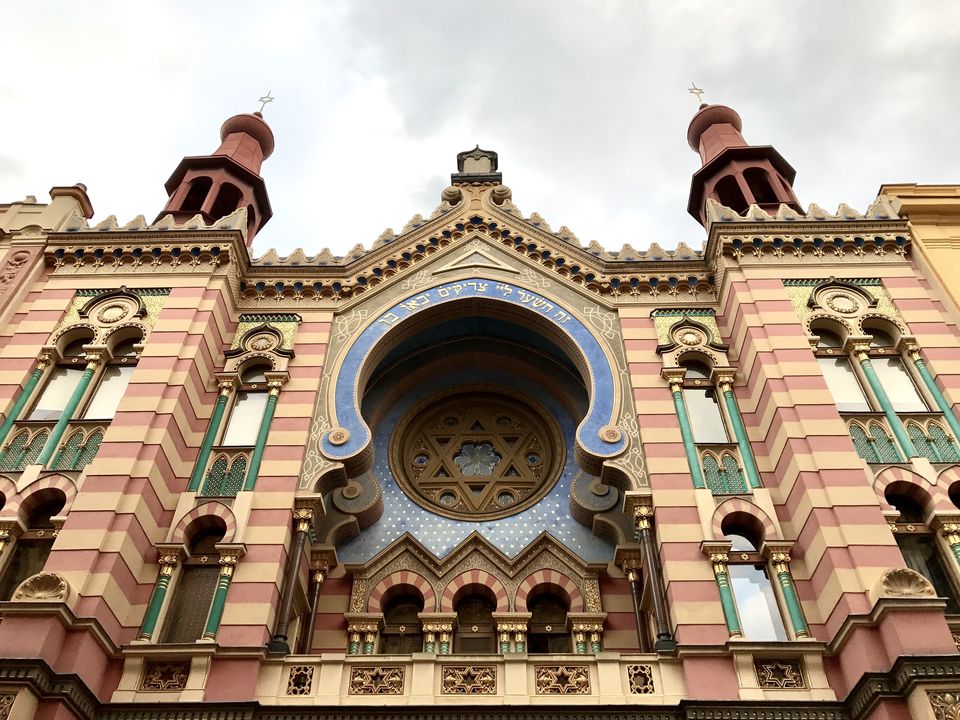 FOOD AND NIGHTLIFE
From pizza parlours, authentic Czech and German food to quaint cafés, Prague offers an eclectic mix of places to eat. Believe it or not, Czech cuisine is all about soups and sauces, mainly non-vegetarian. It's difficult to shortlist the top favourites. But here are few of them:
What- Kulajda(ku-lay-sah) is a traditional Czech soup | Where- Mandarin Oriental Hotel restaurant
What- Schnitzel | Where- Café Savoy in Mala Strana
What- Fried Cheese | Where- Lokal
You can also check-out Good Eats (vegan-friendly), Johnny Pizza, Satsang (Vegetarian Restaurant), and Bohemia Bagel - for those who crave American breakfast.
Cafe Louvre
When in Prague, one cannot leave without visiting Cafe Louvre. If you want to teleport to Paris in no time, this is the place to go. With pink and cream walls enhancing the neo-rococo architectural style and curved archways, Louvre spells sophistication. Exhibiting freshly baked bread and patisserie with freshly brewed coffee since 1901, this place has a history of patrons like Franz Kafka, Albert Einstein, Karel Capek and many more. Although the café looks posh, it's pocket-friendly. I ordered a Hot Chocolate and hands down, that's the best I've ever had.
Nightlife
Na Zdravi (cheers in Czech)!
The nightlife in Prague is as popular as its gothic architect. Chapeau Rouge is a three storey bar/club that attracts tourists for its underground, and live music. Alternatively, you can also visit the street-side bars for a local experience. The streets of Prague are always buzzing with live music, so one can also pick a nice spot and enjoy the evening with some Czech beers.
MUSEUMS
A city that's a cultural melting pot and a hub for young backpackers also hosts a variety of museums.
Here's a collection of museums that you can visit in Prague:
National Museum Price: 140 CZK to 200 CZK | Time: Daily 10 am to 6 pm
Museum Kampa Price: 120 CZK to 240 CZK | Time: Daily 10 am to 6 pm
Sex Machines Museum (only Adults - above 18 years allowed) Price: 150 CZK to 200 CZK | Time: Daily 10 am to 11 pm
Prague Jewish Museum Price: CZK 220 to CZK 330 | Time: Sunday to Thursday from 9 am to 6 pm, but on certain occasions, it closes at 4:30 pm
Kafka Museum Price: CZK 120 to CZK 200 | Time: Daily 10 am to 6 pm