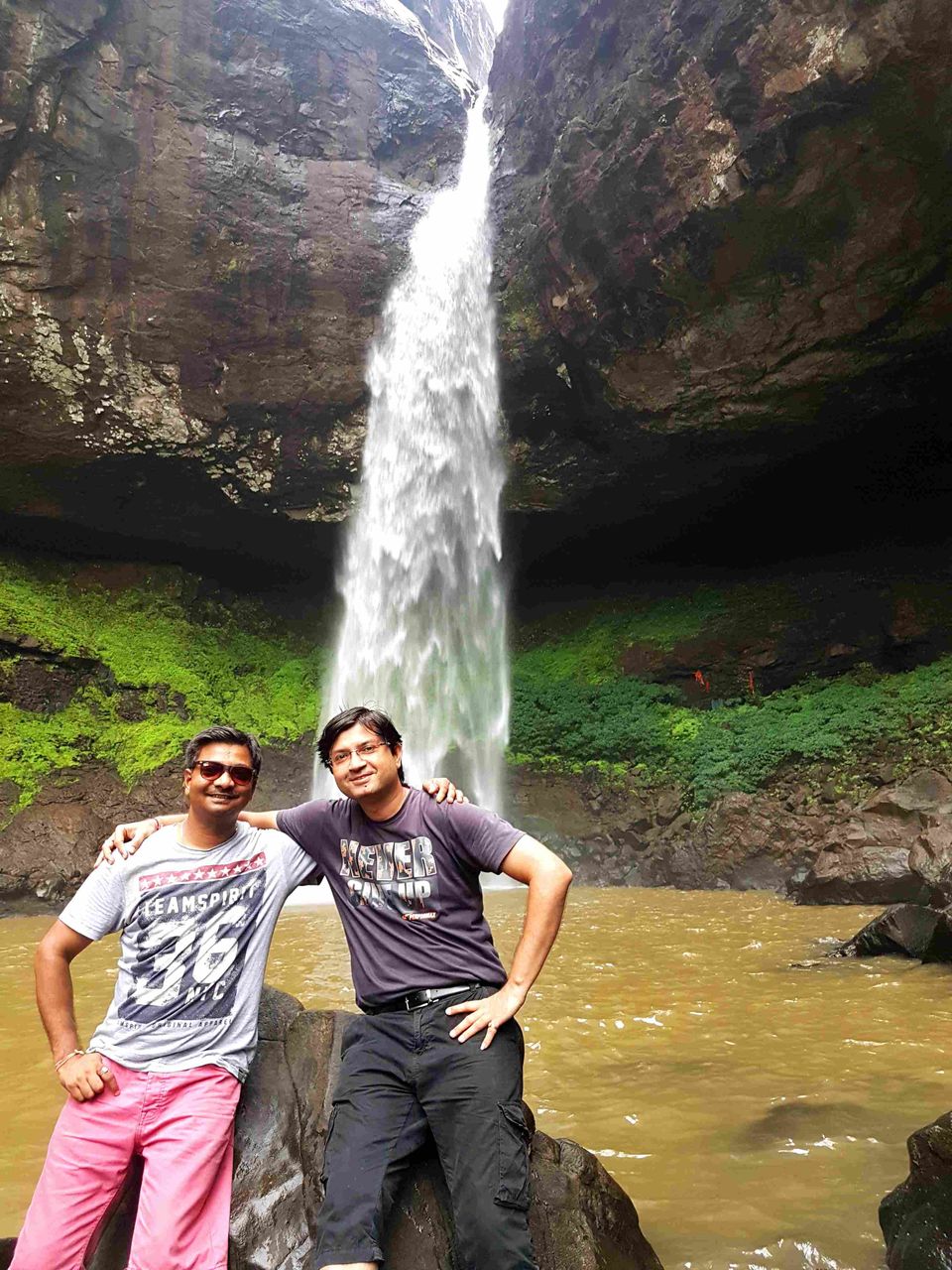 Trip Inspiration

Backwater of Bhira dam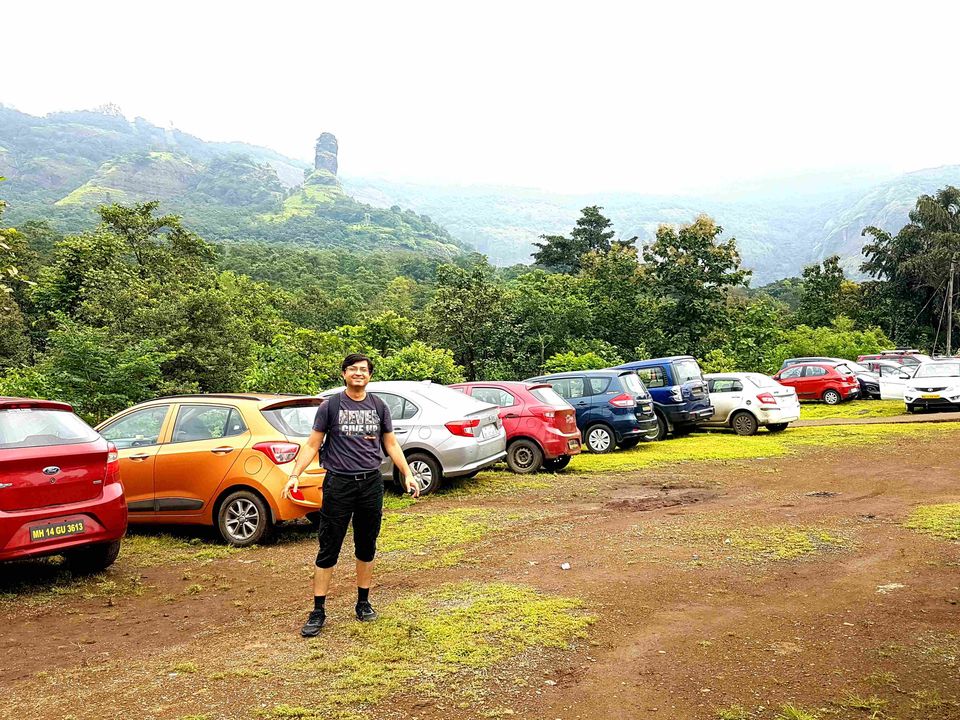 The trip was done in a bus with a single stopover for breakfast at Disha's Dhaba (approx. 3kms after Tamhini ghat starts)
Thus clicks on the way to Devkund parking spot and trek up till Devkund waterfall are as follow.
DevKund waterfall is one of the beautiful waterfalls around Pune so it was on the bucket list for long. A group trip with Fitato friends gave it a reason to visit during September when monsoon was ending.
DevKund Trek quick glimpse video
Best Time To Visit
From monsoon start to end of Sept, especially if you want to witness DevKund Trek and Devkund Waterfall at its peak. During peak monsoon the trek becomes very slippery and river crossing needs moderate trekking skills.
Summary of trek to Devkund Waterfall
From here its a moderate trek of roughly 5 kms with a steep uphill trek of 300 meters, three places where you have to cross the flowing river and a narrow trek just before reaching the mystical DevKund waterfall.
Backwater of Bhira dam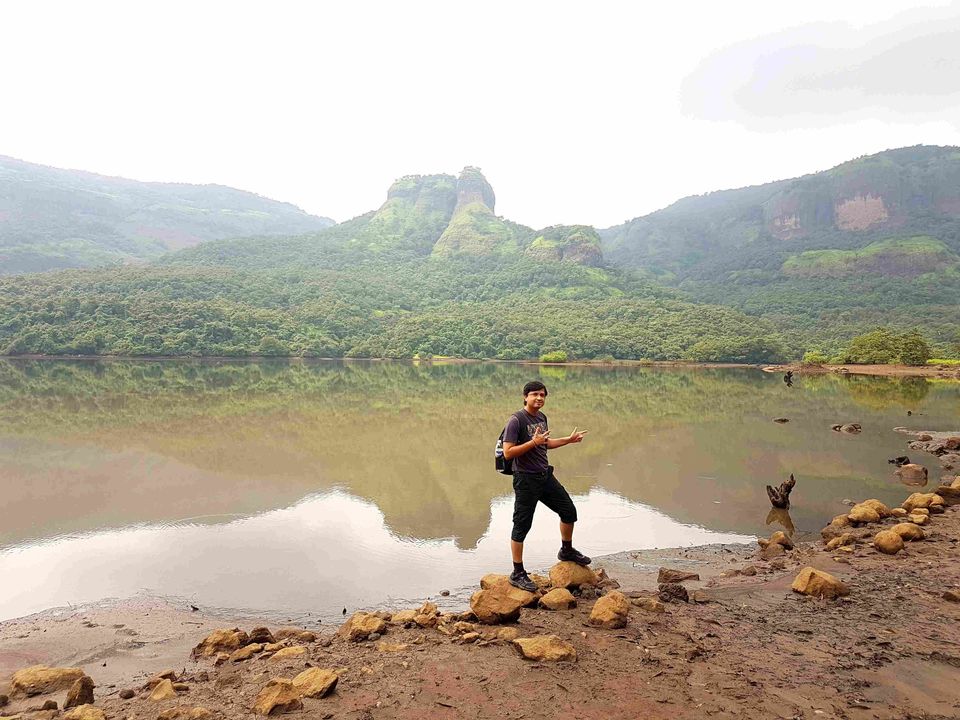 This is one of the most scenic places on the trek and definitely stop by for some clicks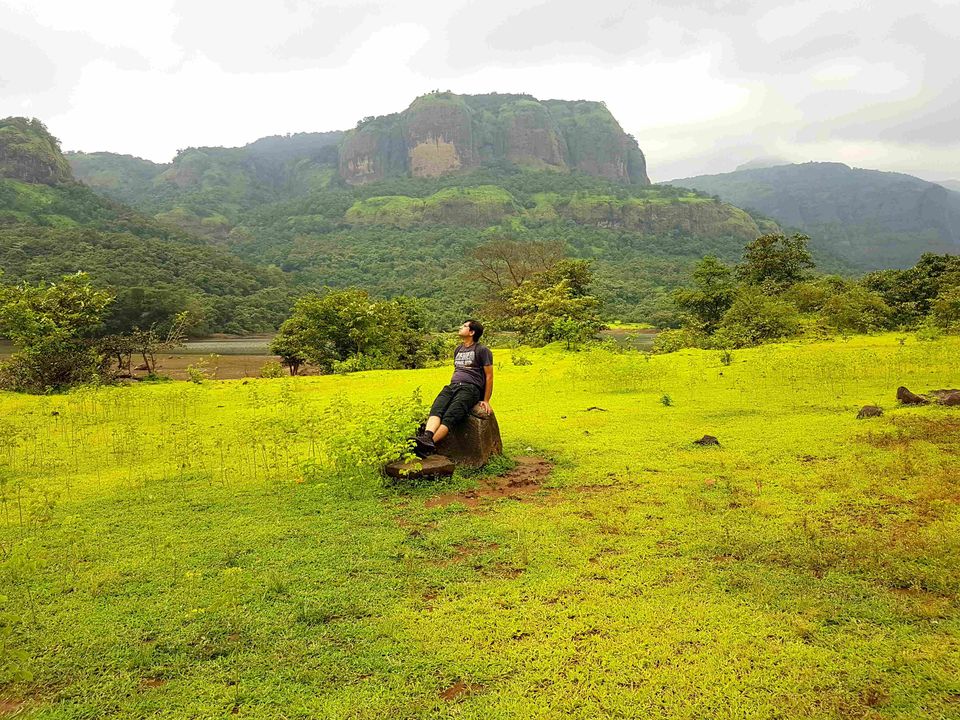 A kind of flat land which is lush green during monsoon and becomes the camping site as I heard from fellow trekker.
Roughly halfway and the first place where you will have to cross the river.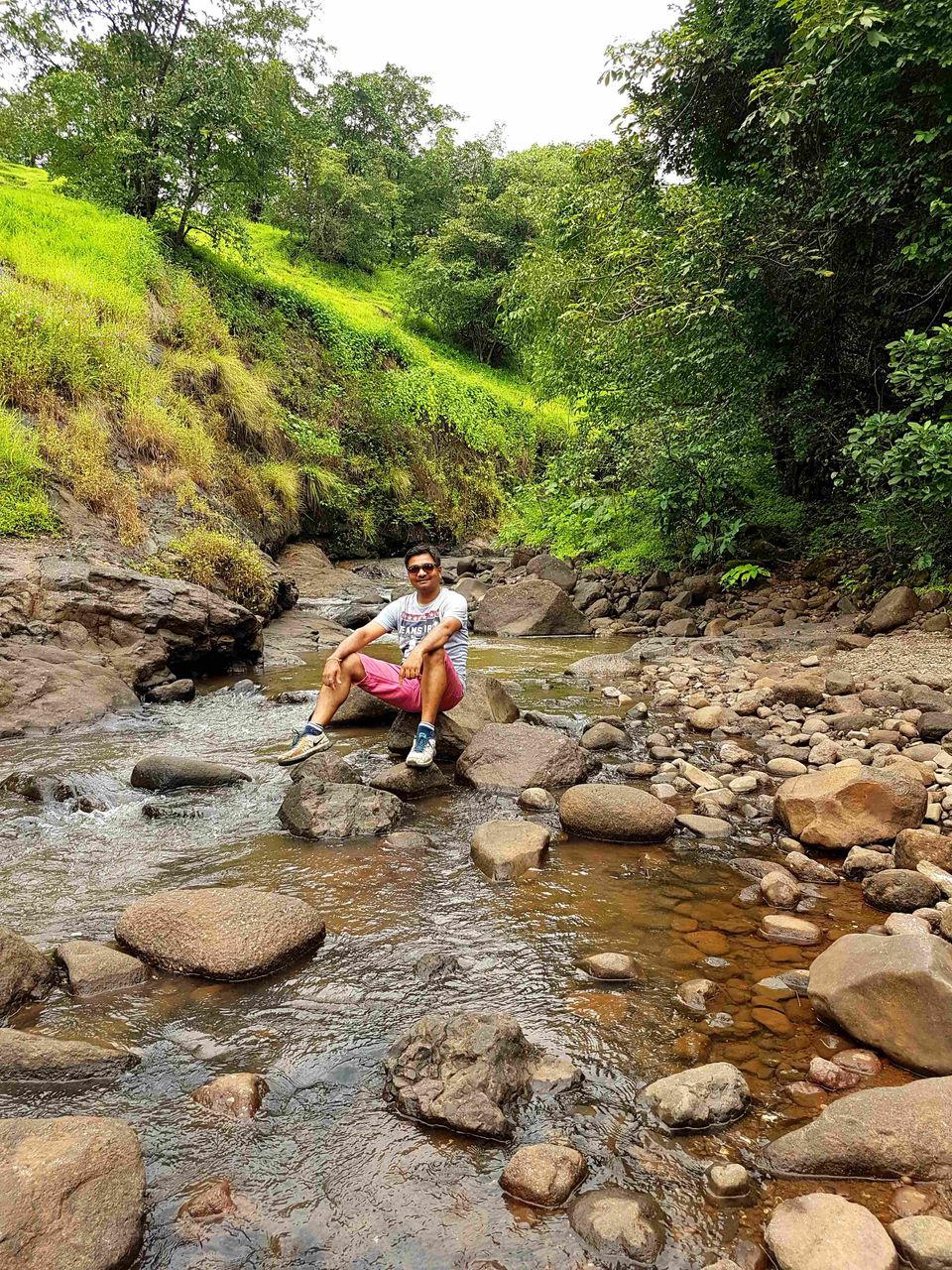 Get ready to get wet your shoes here if you were able to save them until this point. This stream becomes double than visible in the click below during the peak monsoon season - a kind of delight for trekkers fond of crossing hurdles.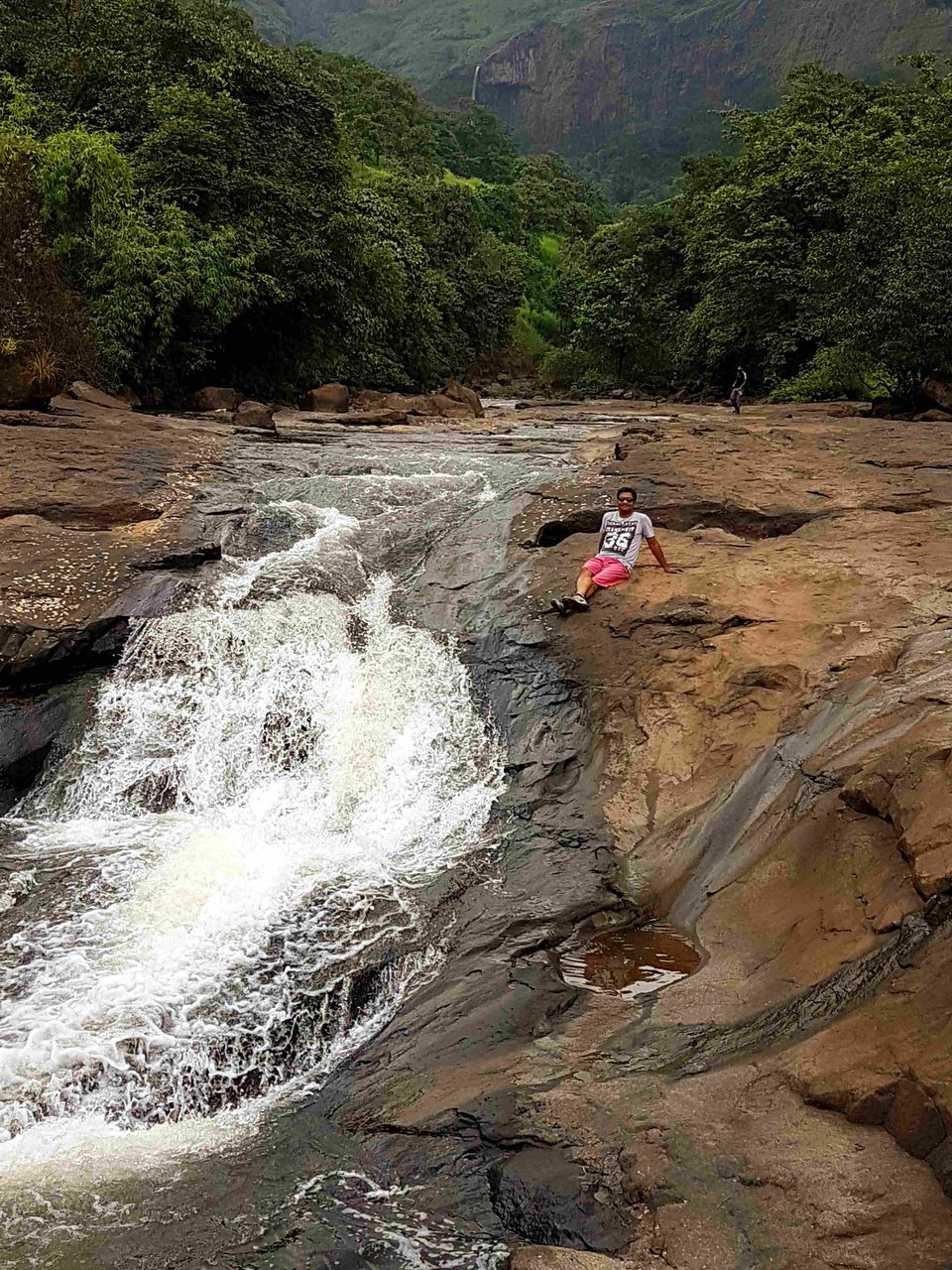 A key milestone to reach
A parallel trek on the right side of this river stream is the correct path. We saw a number of people losing correct track here. After the parallel track on the right side of the river, you might see a signboard for DevKund waterfall soon.
2nd spot to cross the river.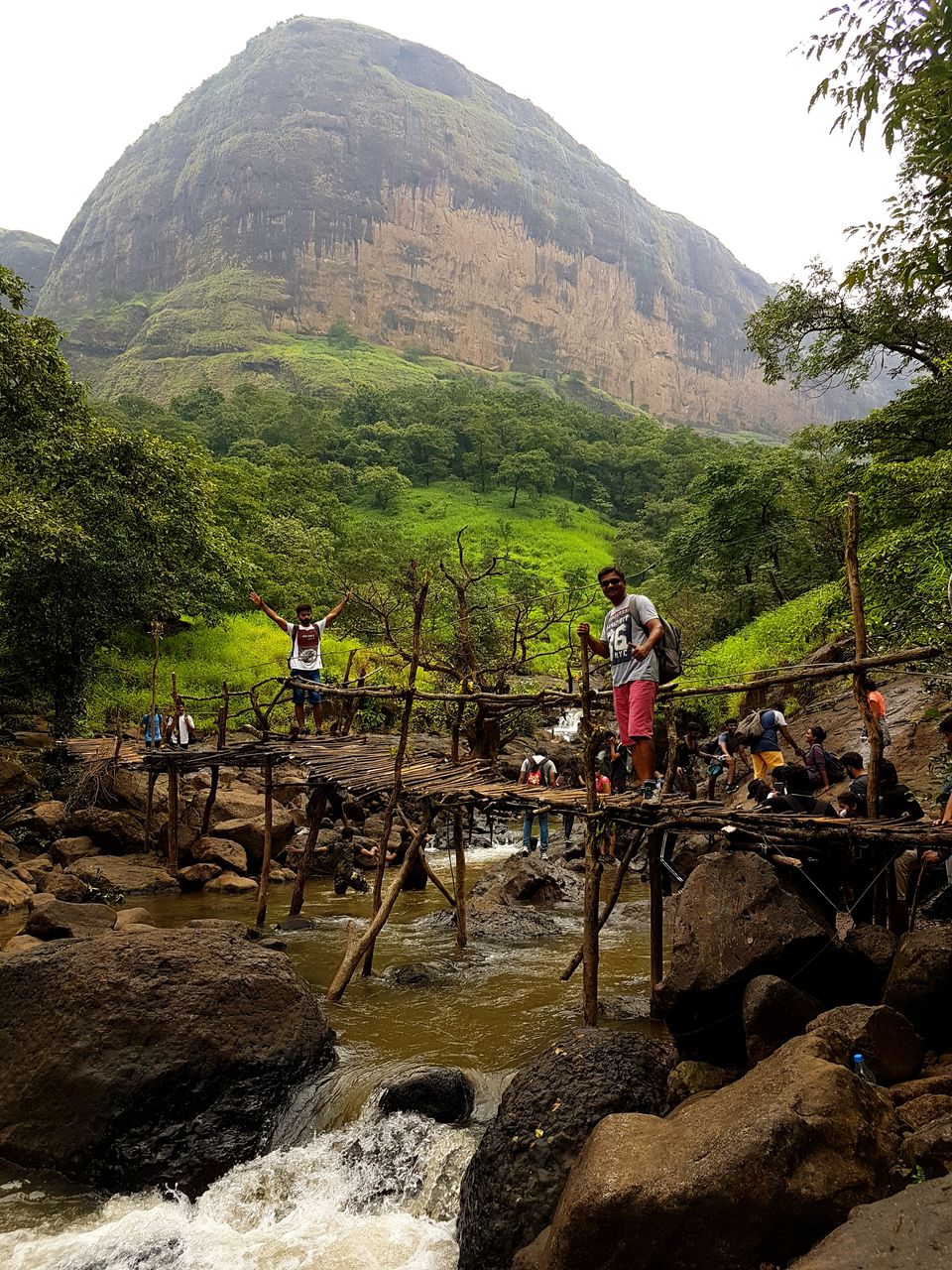 But you have an option to use the wooden bridge by paying 20 rupees to locals. A lot of people cross the flowing river to have fun, get wet and get energized. They don't know that coincidently this energy shall help them to climb upcoming steep uphill trek of roughly 300 meters.
The only exhausting part of the trek
The camera doesn't do the justice but this is the only stretch of roughly 300 meters steep climbing which is bit exhaustive (excluding the river crossing, although they are in small stretches).
3rd spot of the river crossing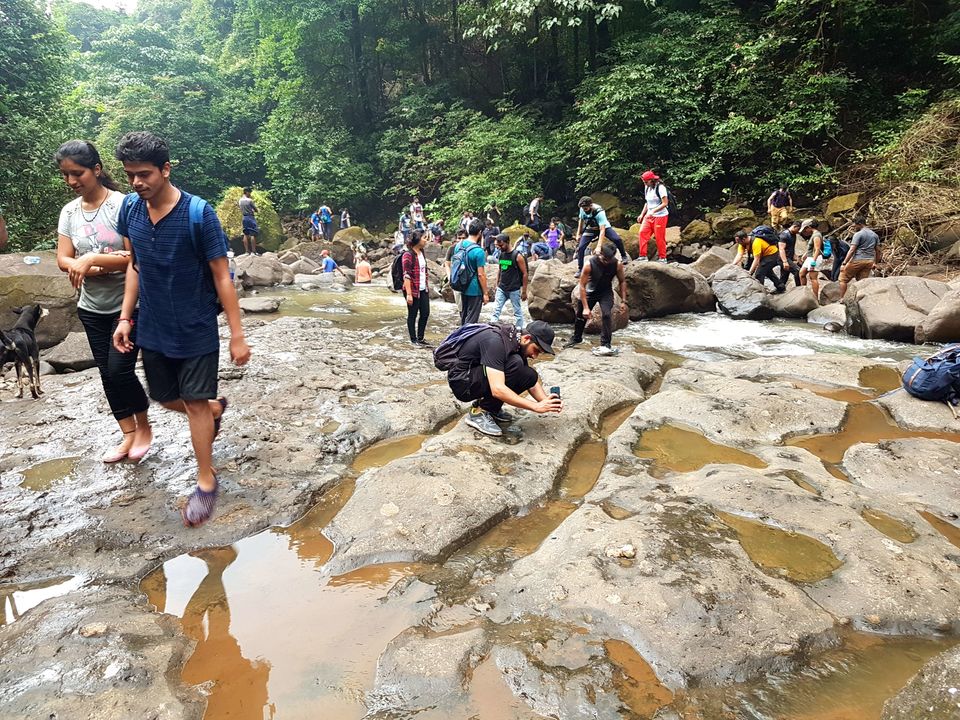 If you cross this part of the river crossing without dipping your shoes into the river then consider yourself as pro :-)
And this spot also is the second last milestone because DevKund waterfall is just 100 meters away from here.
The final milestone: Mystical DevKund waterfall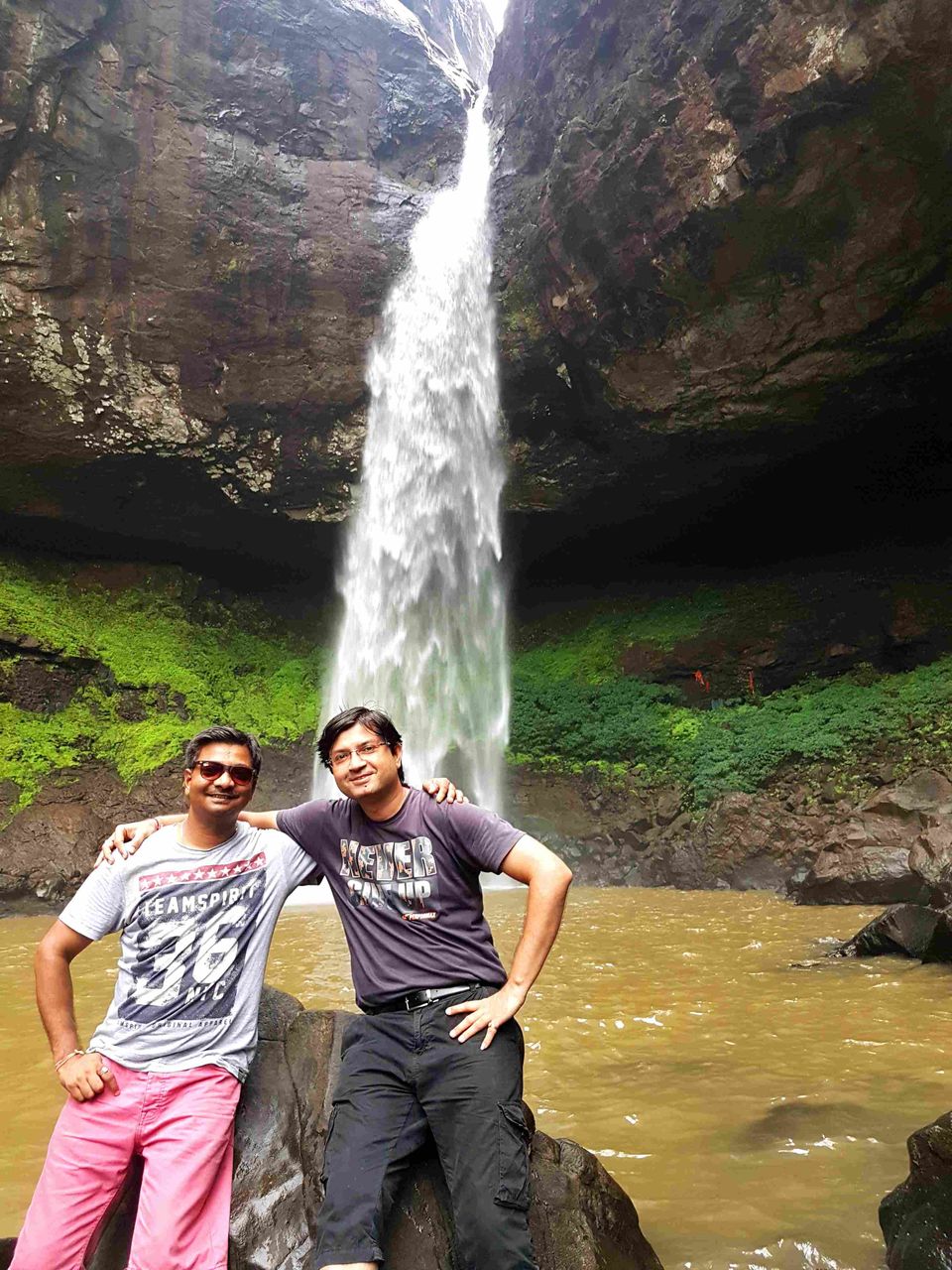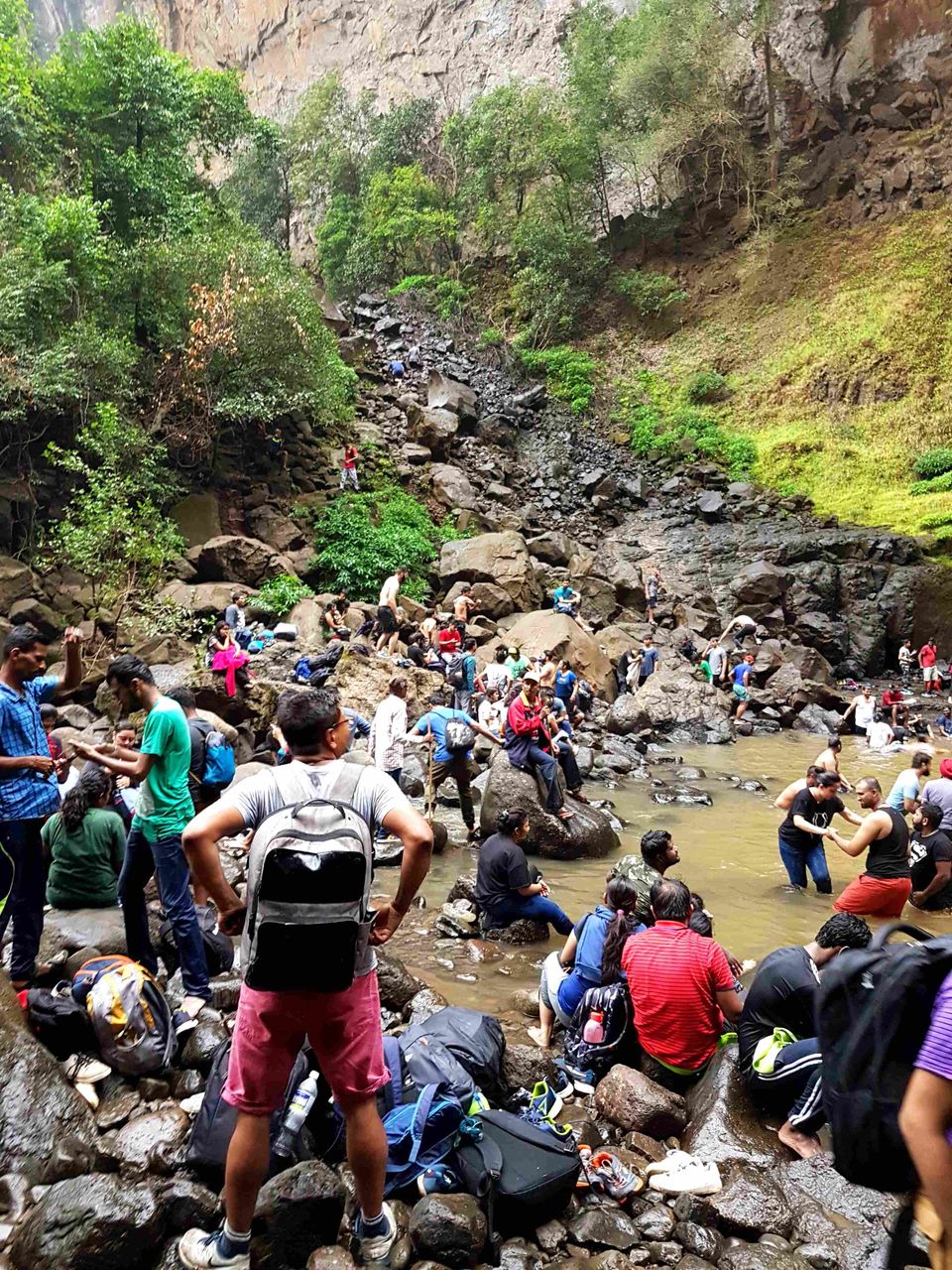 It is a bliss to see and to forget all the tiredness of the Devkund trek with the first glimpse of this beautiful yet powerful Devkund waterfall. A truly blissful experience.
It's very tempting to take a dip into the lake but there are locals who keep restricting people from going towards the fall of Devkund waterfall due to the depth created by powerful fall which is approx. 30 meters deep and very dangerous. So have fun but practice caution.
The excited crowd around the lake formation of the waterfall.
Transportation:
This Devkund Trek trip was done along with a group of 80 people traveling in two buses up to Bhira/Patnus/Devkund campsite, which is said to be the parking spot. From here the DevKund waterfall is roughly 5kms away as Devkund trekking path.
Because of coordination with the group, making optimal use of clicking spots and trek itself, we took approx. 3 hours to reach the waterfall and 2 hours to come back to the parking spot.
The distance from Pune to this parking spot is roughly 110 kms through Tamhini ghat which took around 4 hours on one side.
We started from Pune at 8 am; brunch at 10 am; reached parking spot 1 pm; hiring guide and formalities, we started the trek around 1:30 pm; reached waterfall 4 pm; started back at 5:15 pm; reached back parking spot at 7 pm; Dinner by 8:30 pm; left from parking spot by 9 pm; reached Pune by 1 am.
Cost of the trip - 150 INR for brunch, 100 INR for guide, 50 INR for parking, 200 INR for dinner, 1000 INR for the transportation
Happy tripping :-)
Pro-tips:
Avoid extreme summer and peak monsoon due to obvious reasons.
Essentials:
1. two bottles of water to carry
2. sports shoes with good grip
3. ORS or electral powder to recover mineral loss
4. some munching items
5. a carry bag to keep litter and to avoid littering during the trek & at Devkund waterfall.
Frequent Searches Leading To This Page:-
weekend getaways near pune, 6 day trip near pune, 6 day travel in pune, weekend getaways from pune, weekend travel cost near pune, tourist places near by me