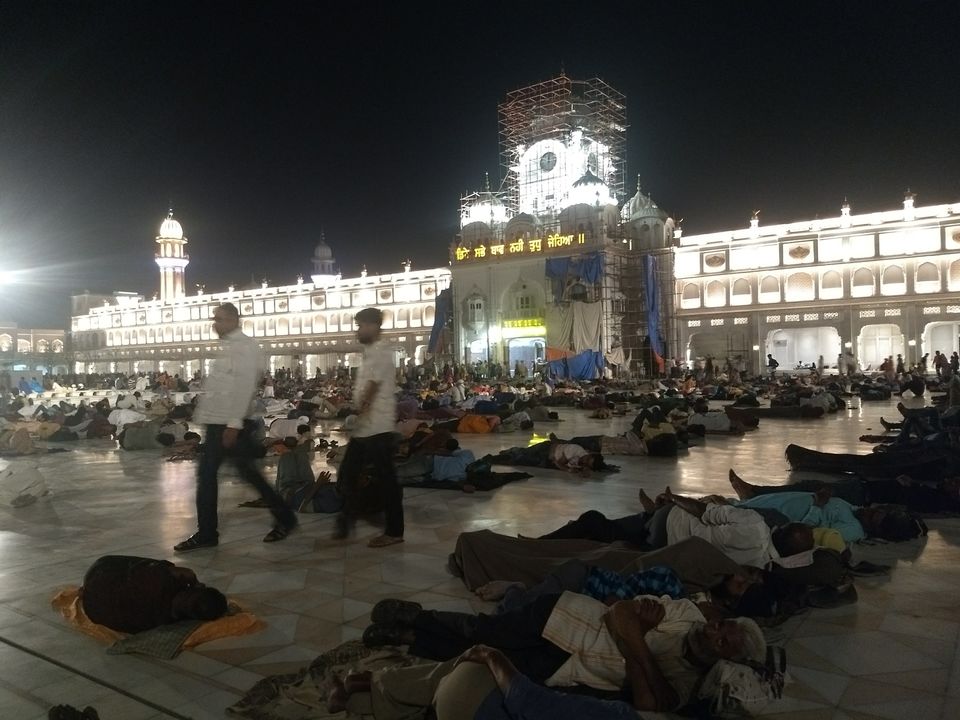 Sometimes, I feel lazy to travel. Although, it creates that kind of adrenalin rush in me , sometimes even I also need a push. There was a marriage of a friend in Ludhiana and I was invited. After much of procastination and push, I finally decided to go. Two major motivations for the trip, attending a sikh wedding and another friend stayed in Amritsar who said will take me around. Hence I booked tickets and there I go.
We can surprise ourselves, I could never thought I can do overnight bus journeys except a volvo. Since plans are moved to action always at the last moment, I could only get an AC government bus. It wasn't that uncomfortable. There was a gentleman sitting besides me and he was good because in the whole journey I never felt uncomfortable. My bus started from Delhi at 1:30 AM to reach Ludhiana at 7:00 AM. Government buses are almost always on time and there I reached and my one more bucket list item got striked off "watching a Sikh's wedding" in Gurudwara. I wonder how close we live with how much difference in traditions. There were hardly 20 people in the Gurudwara for the wedding and it lasted not more than 45 minutes. On the contrary, normal hindu weddings have a crowd of minimum 100 people and the marriage last on an average 2-3 hours. Here it was peaceful, a saint, guru granth saheb , bride , groom and some close people. Interesting experience!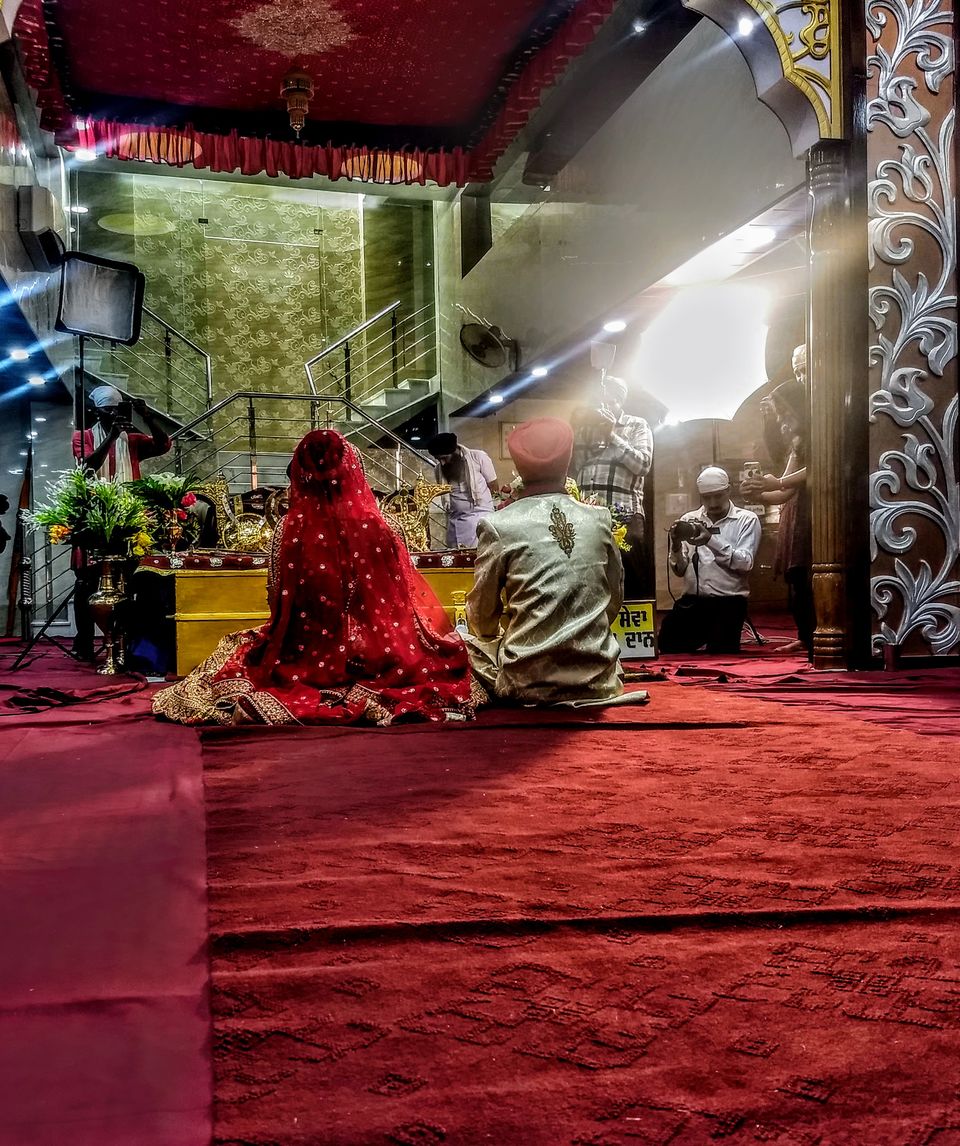 Now, it was time for Amritsar. I checked online there were many trains and buses. I enquired from local people and got to know , buses almost take 3.5-4.5 hours while trains reach in 2.5 hours. The choice was clear. Trains are quite frequent, every half an hour there is a train. I took general ticket and sat in Sleeper and the train was Paschim Vihar express. It started around 5:30 and reached Amritsar around 8. Many people will find me wierd for my randomness but that's how I am. I had no place to go in Amritsar and all I could recollect that we can get a room in Dharamsala's there. I checked many Dharamsala's , it was over crowded. Finally, they gave me a chit which said room#85. I went around and found there was no room after 86. I enquired a staff and she said there's no room. You can take a blanked and mattress and put that in verandah and sleep like all the other ladies. I was shocked. I took a moment and talked to myself "Can I do that? It will give me a different experience but I am extremely tired and there's no washroom and mosquitoes and weather…urgggh!" I couldn't make up my mind to stay there and went out to look for another place. I found many hotels , very expensive. Finally I found a hostel "Jugaad" in the vicinity which was affordable. I have a history of staying in hostels and hence it was OK.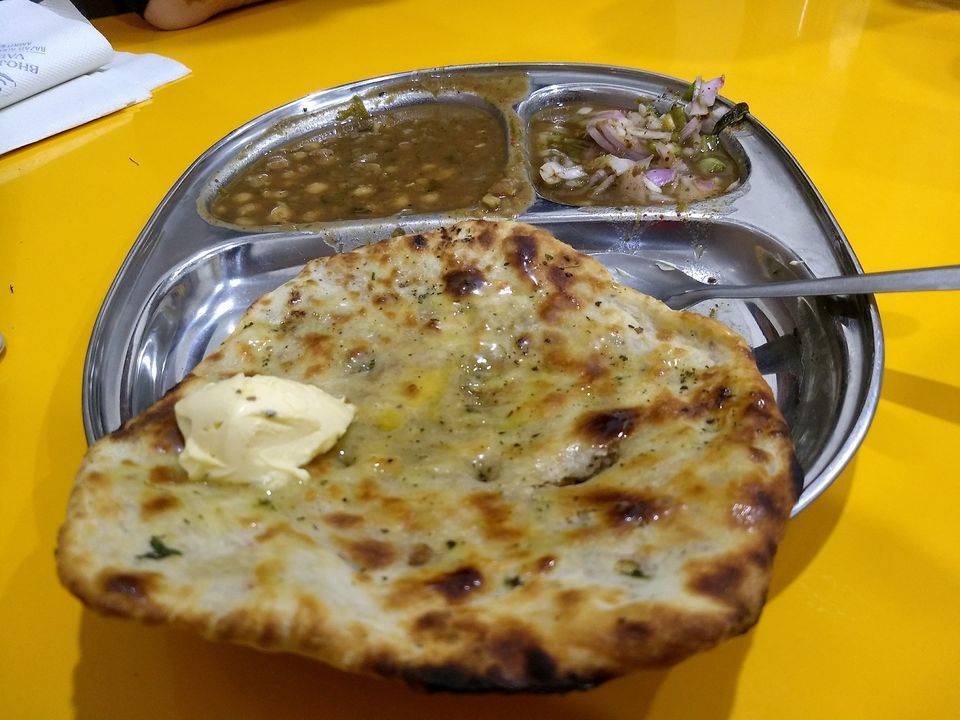 I was so tired, didn't have food also. Then I called my friend and asked him to come and see me so that I get some energy to go out. He came finally and then I knew how the ambience would be in the night in the golden temple. I didn't want to loose the chance. So, I dragged myself out of the bed and got ready. Good part is it was 12 and I could still get dinner. I had chole kulcha, felt really nice and then went to golden temple. We sat there for sometime. It was very pleasant weather. There were still 100's of people waiting for Prakash. The morning prayer that takes place at 4:00 AM. It is so unbelievable to see faith in the eyes of those numerous people who are sitting/sleeping on the grounds. It signifies people can go till any extent for their faith. Beautiful it was!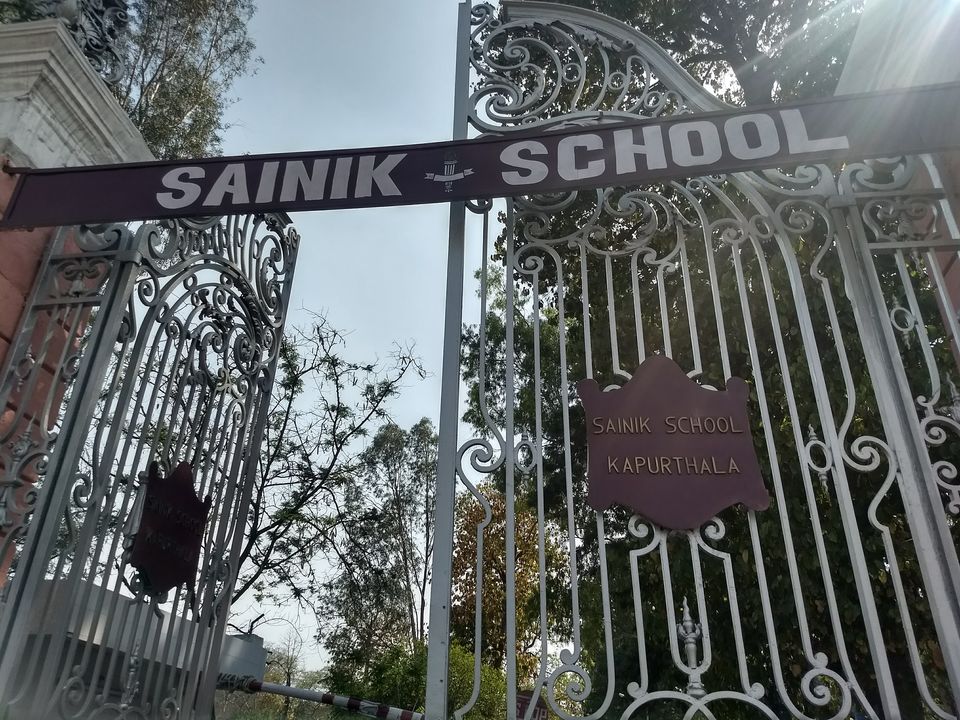 I was really sleepy so around 2 we decided to head back. As soon as I reached my hostel, I crashed on my bed and the next time I woke up it was 10:30. For me in the itinerary, to see the partition museum and then head to Kapurthala. I went to partition museum. Folks, it's a must visit. You can experience what atrocities, people faced in those times and also look at the vigour and dedication of yet another group to make India an independent place. All the creatives and atmosphere creates another level of vibes and will leave feel blessed that you are not part of any such political crisis. It's aweful when you have a home, a happy family, a happy earning and a happy neighbourhood and all of a sudden what you earned till date you have to leave.Phew!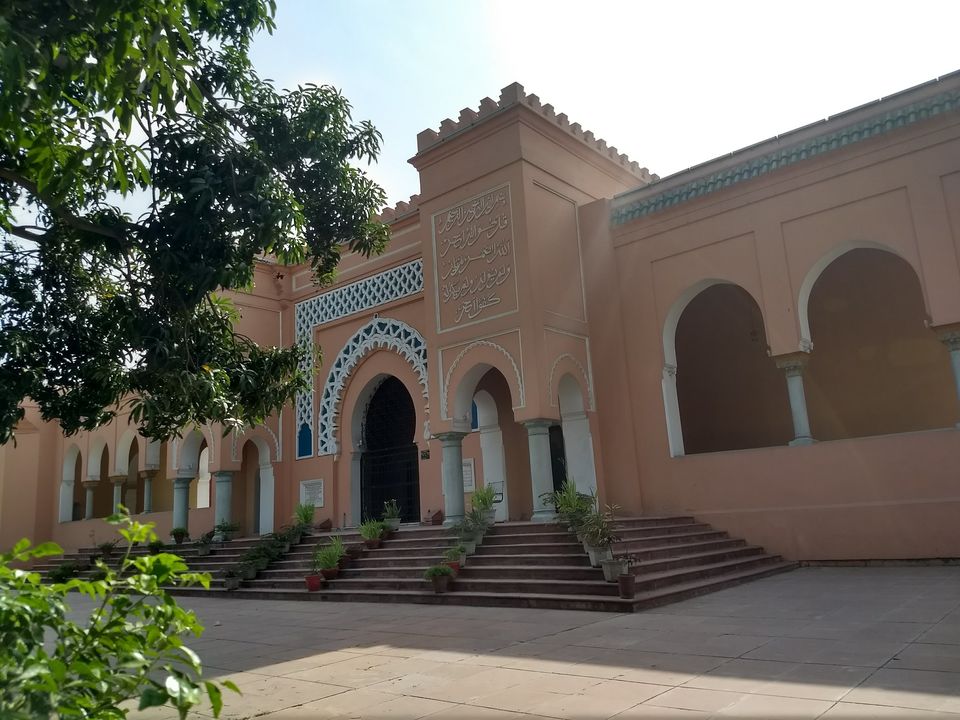 Next we moved on to Kapurthala. The plan was to see "Sainik School", one of the best schools in India. We need prior permissions from office to see that and obviously we didn't have it so we couldn't see. Then we moved to "Moorish Mosque". In those days, a hindu raja built this mosque as symbol of his friendship with a muslam sultan. Strange, isn't it. It's not operable now but has good architecture. We spent sometime there, moved around and then decided to go to Beas.
Beas, a small city, mainly known for "Dera". That's a small satsang community of "Radha Soami Satsang" build on a larger scale. I think it's one of the most peaceful places I been. You have to first submit your mobile phones and then enter the premises.We actually find a new world without mobile phones and see different kind of challenges. The first one is "Google maps". We had a good time roaming around and having tea. After having langar, we decided to head back as I had a train to catch for Delhi. It became really dark and there was absolutely no one around. All of it exactly looked same so you can't make out where you are untill you are well versed with the campus. We heard some noises and when we close, there was a gentleman and we asked him about the way to exit. At first, he told us the way and pointed us in the right direction, After few steps, we noticed him coming in his car and he offered us to drive to exit as he thought it would be difficult for us to figure out things on our own. I am really glad that he helped as there was chance I could have missed my train.
So.. something new about Punjab? A different story.