Well, it was my internship break. To vent out my exam fatigue I decided to make a visit to Amritsar. To be honest, Harmandir Sahib which is also famously known as Golden Temple was one of the places I always thrived for, it was on my bucket list since the inception when I started making solo trips. I know many of you must be having this place in your bucket list (obviously good for sure) but it's the budget which is the biggest hurdle for every other college student who wanted to make a solo trip. Believe me, it's just a paradox or to be more precise it's just a hoax, if you badly wanted to make a solo trip then nobody can stop you from doing so.
Coming to the main point, Amritsar can be reached by various mode of transportation, it does not have connectivity issues, one can easily commute through airway, railway or through roadway. I went there by train (Yes, obviously in order to save money). I took the train from Delhi and reached Amritsar in the early morning where I booked a room in a decent hotel. There are ample of decent hotels in Amritsar.
After having the breakfast I went out to have a glance at the city and guess what!! The first thing that I came across was the Partition Museum, it is an old heritage building which is located in the Town Hall in Amritsar. The museum aims to become the central repository of stories, materials, and documents related to the post-partition riots that followed the division of British India into two independent countries: India and Pakistan. After that, I directly headed towards the place for which I was eagerly waiting for.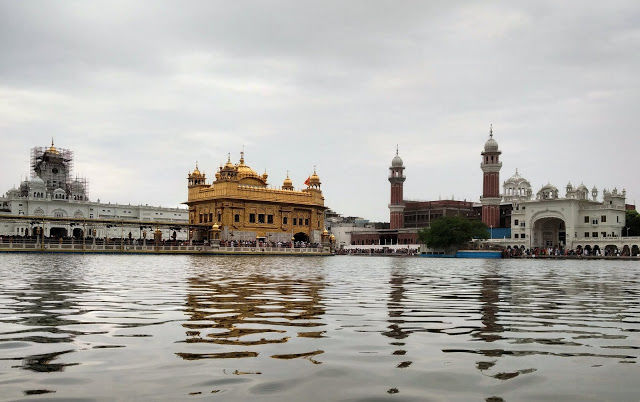 From Partition Museum, Golden Temple is at walking distance. When I reached there I felt that it was something so pure in the ambiance of the place that made me feel so calm and sedate. And it's like a whole new experience, for the very first time. The place was so divine that I completely felt enveloped in the most peaceful and loving utopia. For me sitting beside the holy pool of nectar was like a dream come true.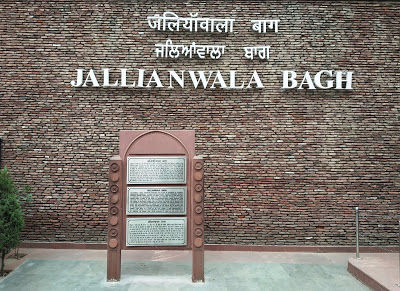 My next destination was Jallianwala Bagh, it's roughly around 600-700 meter of distance from Golden Temple. Jallianwala Bagh is a place that does not need any description, as I am very much interested in history and particularly in Indian freedom struggle, I took more than two hours in the complex.
Lastly, I visited the Wagah Border. In order to reach Wagah Border, one has to book an auto or a taxi which is easily available just outside the Jallianwala Bagh's complex, they will roughly charge you around 100 bucks (Tip: One should leave around 3 pm in order to avail a seat at Wagah Border). Witnessing the beating retreat ceremony was euphoric. Those goosebumps, euphoria and patriotic fervor were at its zenith while attending this remarkable beating retreat ceremony at Attari-Wagah border. It was one hell of an unforgettable experience.
So what are you guys waiting for? Making a solo trip is not a rocket science. In fact, if it is Amritsar then the budget won't pamper you. Take a step ahead an quench your thirst for the wanderlust. All the best.