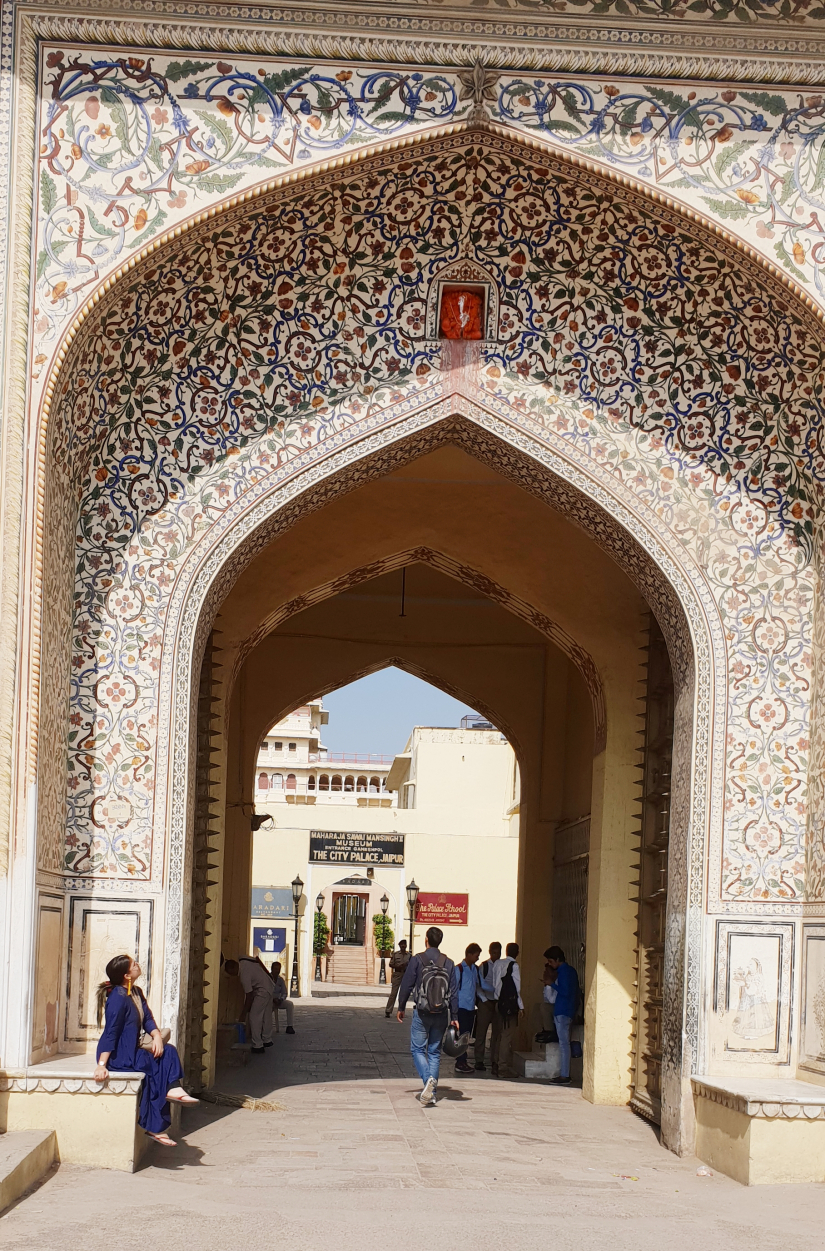 Hey! Guys,
Before I tell you about my amazing journey to Rajasthan let me tell you a secret about my family. My bade Dadaji (Grandfather) faught in the Second World War as a soldier for East India Company against Germany. He came back alive and well with some amazing stories to share. I learnt of this during my trip home.
Well, this explains the royal sword in my ancesrtral home. Believe me guys it's quite exciting to know about your family history.
Anyways, as I was researching for my womenswar fashion line, I was quite intrigued by the cultural history of my land, specially the clothes ; So to know more I decided to pay a visit to Jaipur.
With my fabulous sister as my travel companion. We boarded the A/C lower deck sleeper bus courtsey MILAN TRAVELS, and after a super comfortable & safe night journey reached Jaipur early morning around 5.30 A.M.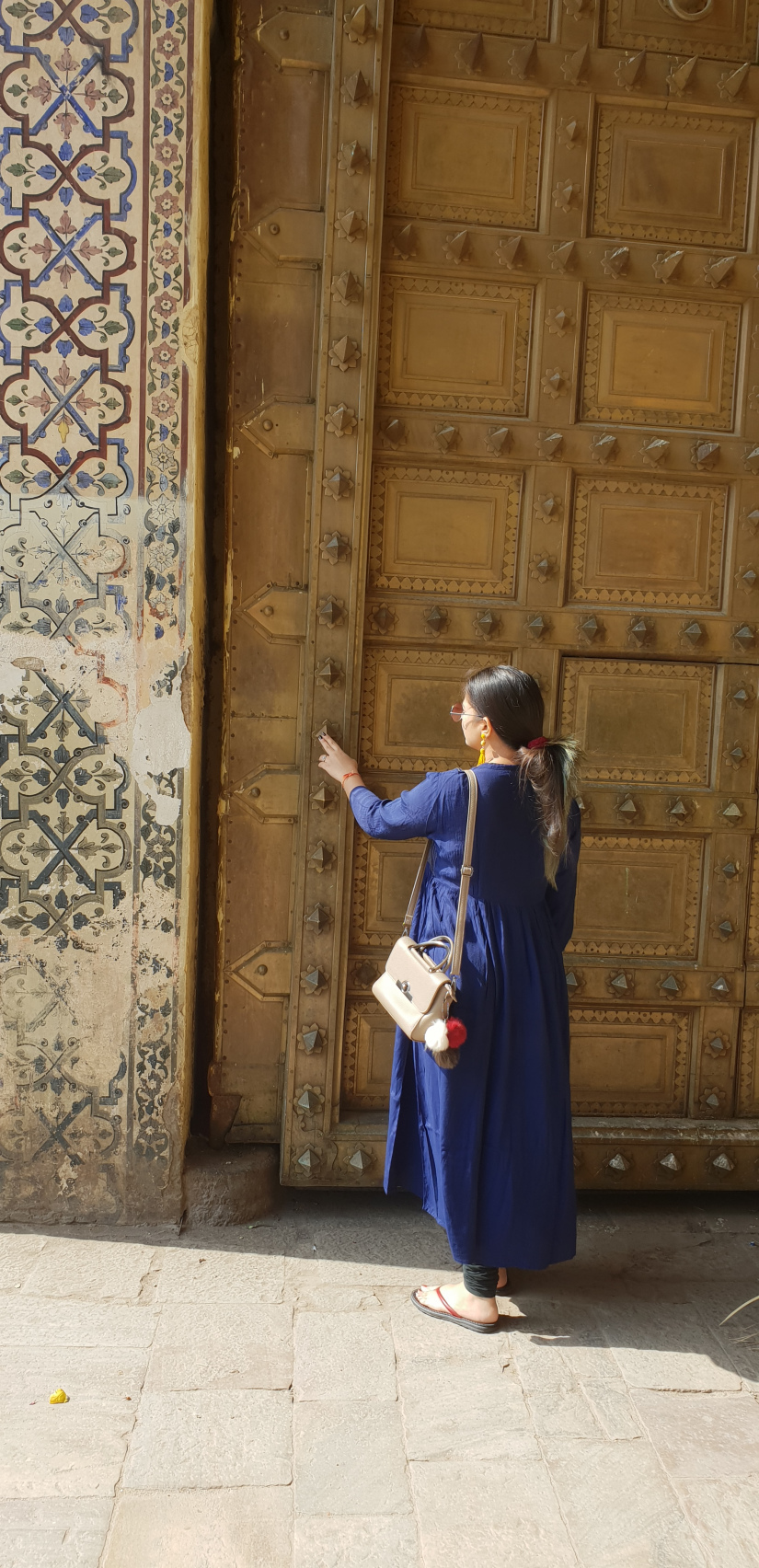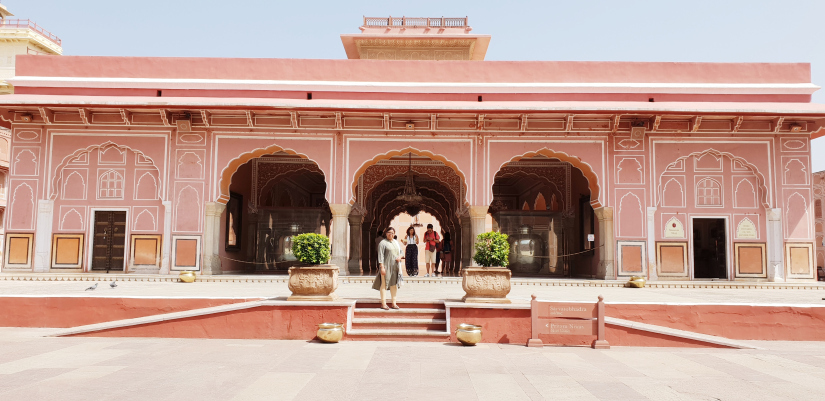 We started our journey to our first destination.
The CITY PALACE!!....The City Palace was built by Sawai Jai Singh who is also known as the founder of Jaipur City. Today, there are two parts of the Palace, one which is opened for the public and also has a museum, and the descendants which as of live here even now.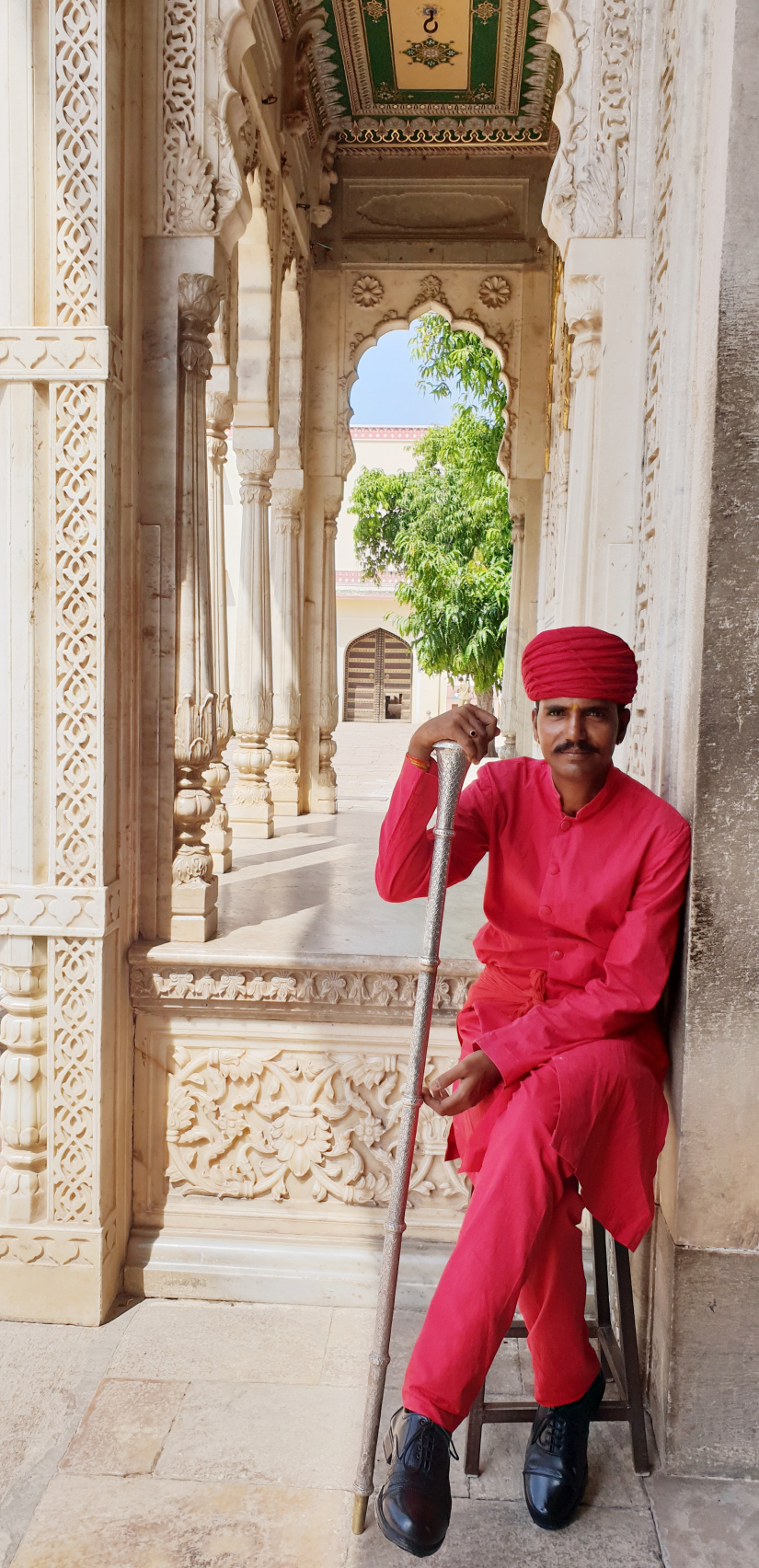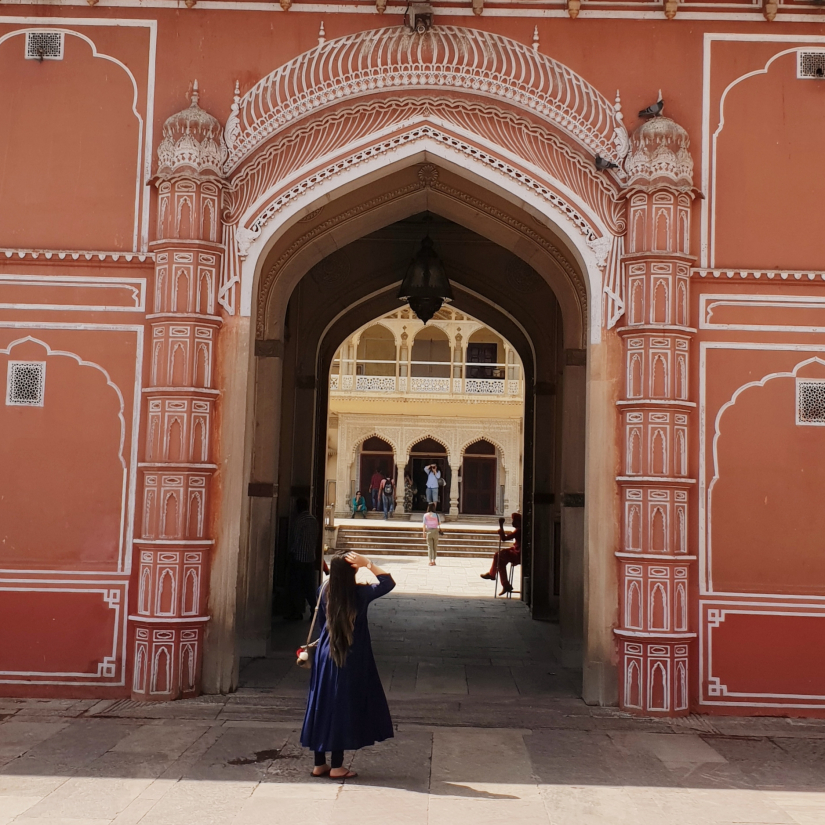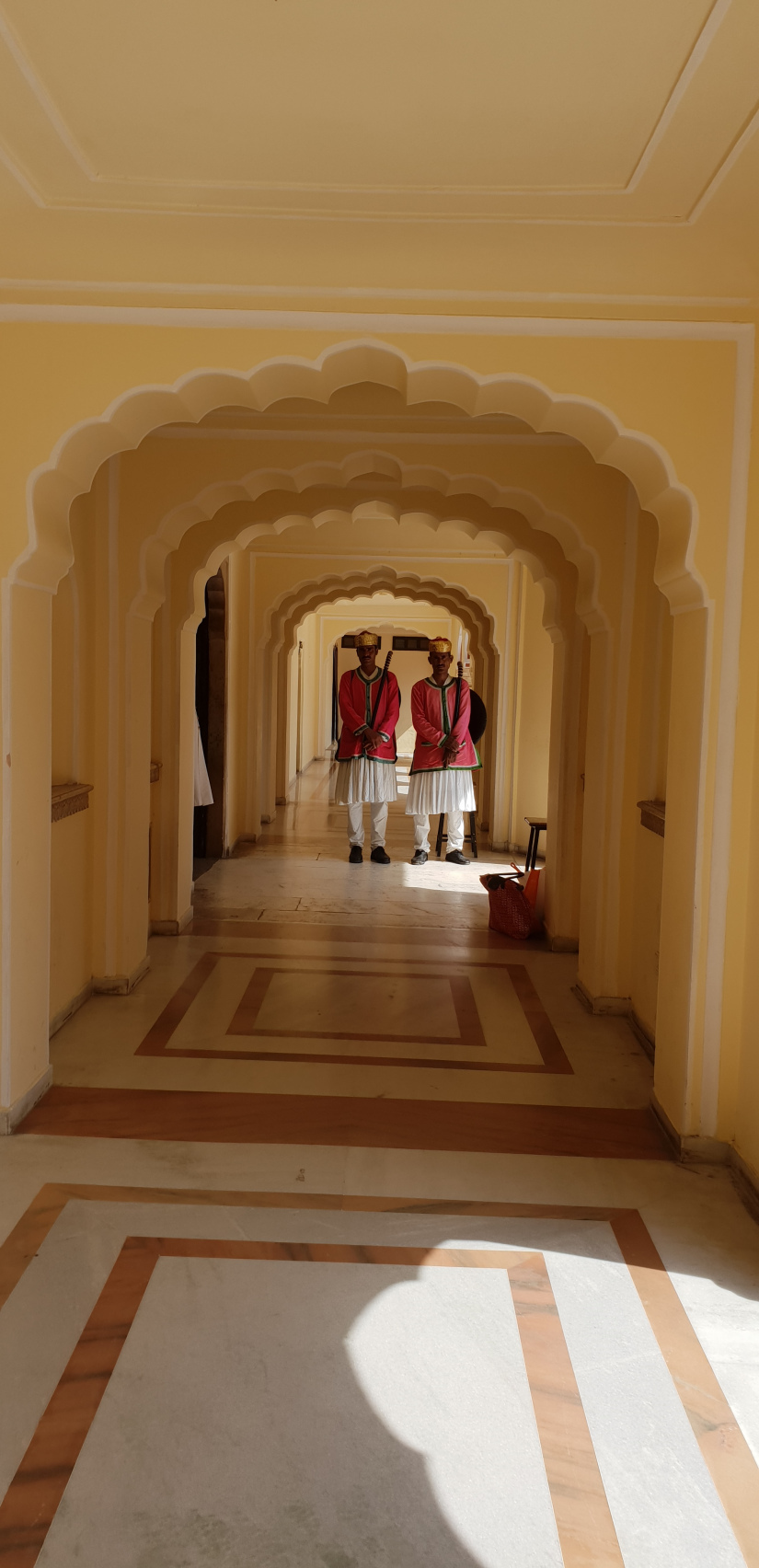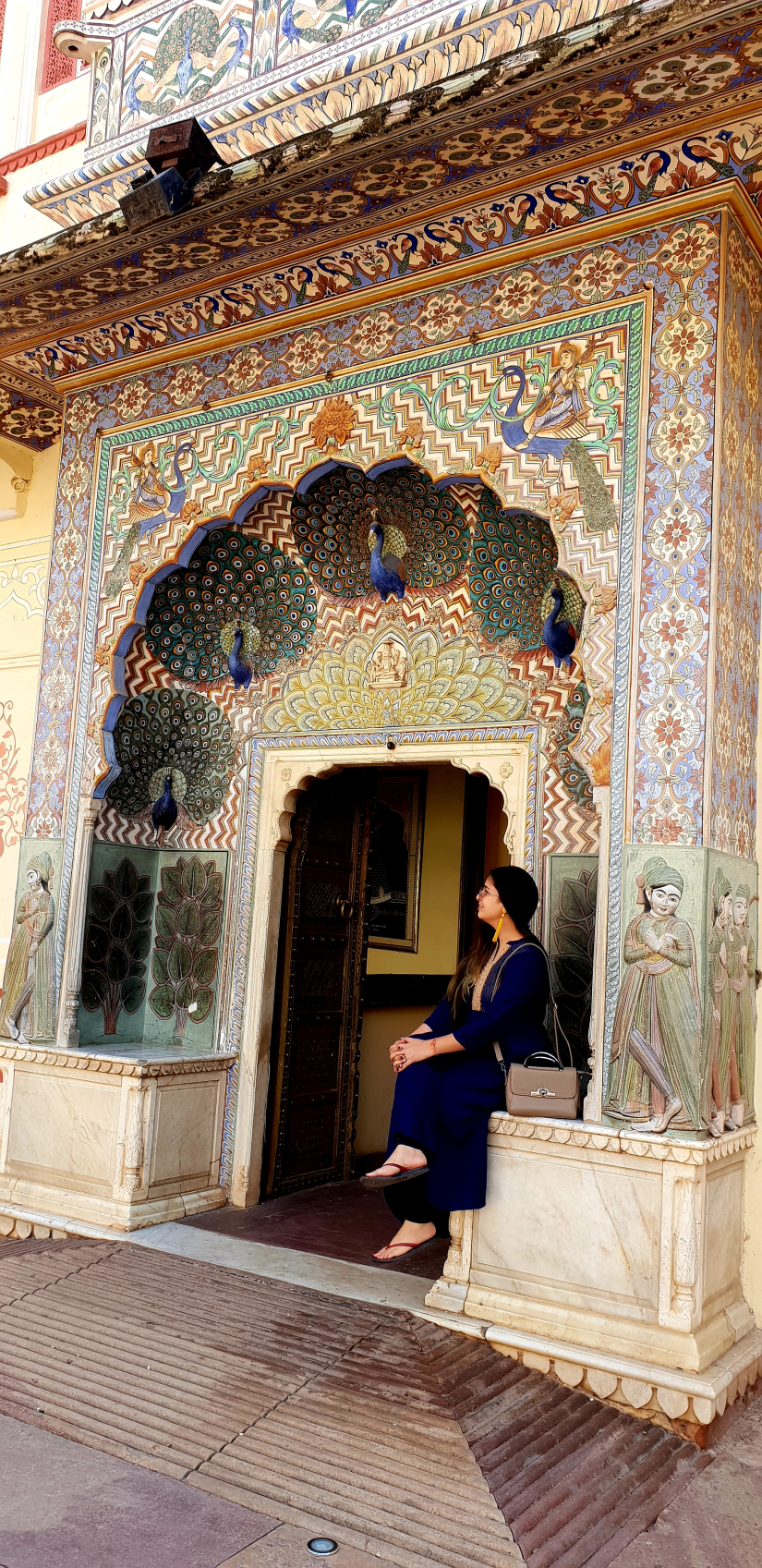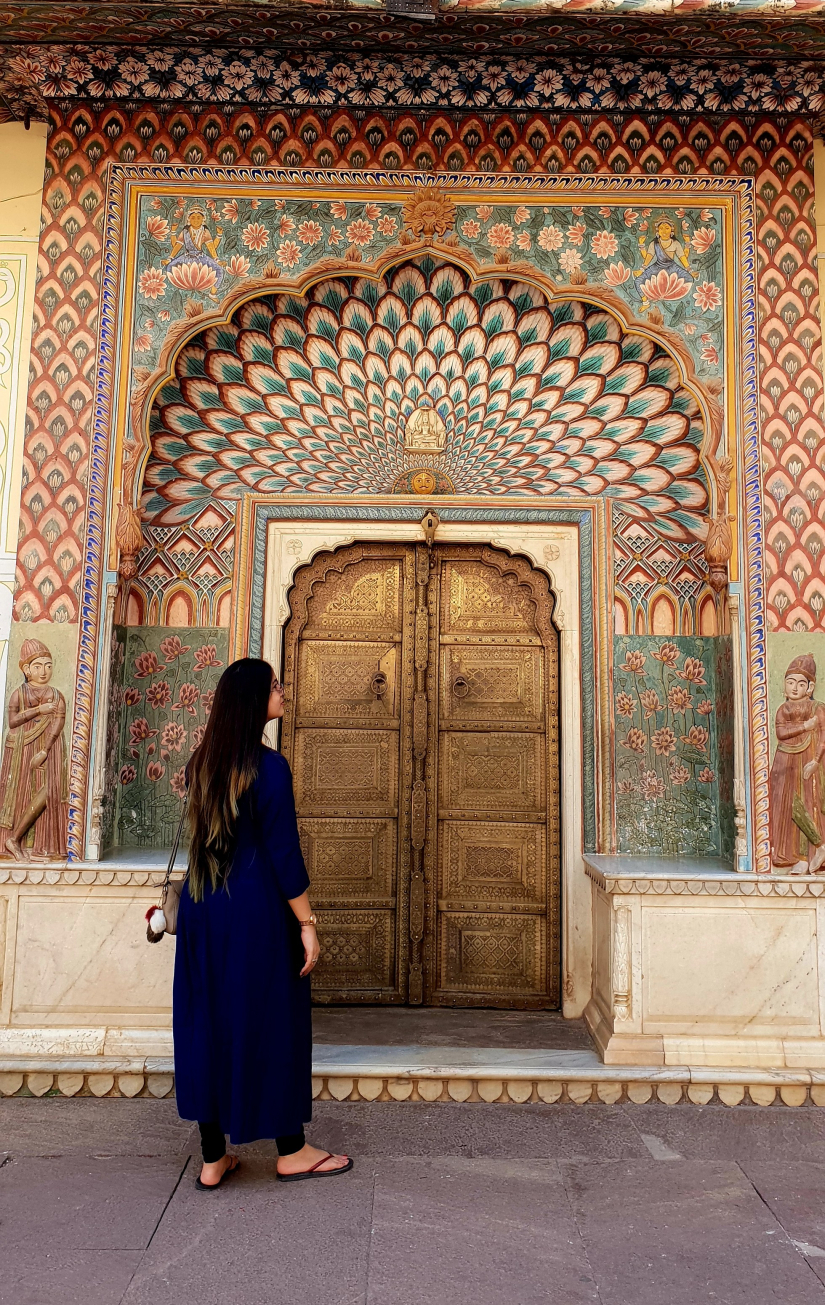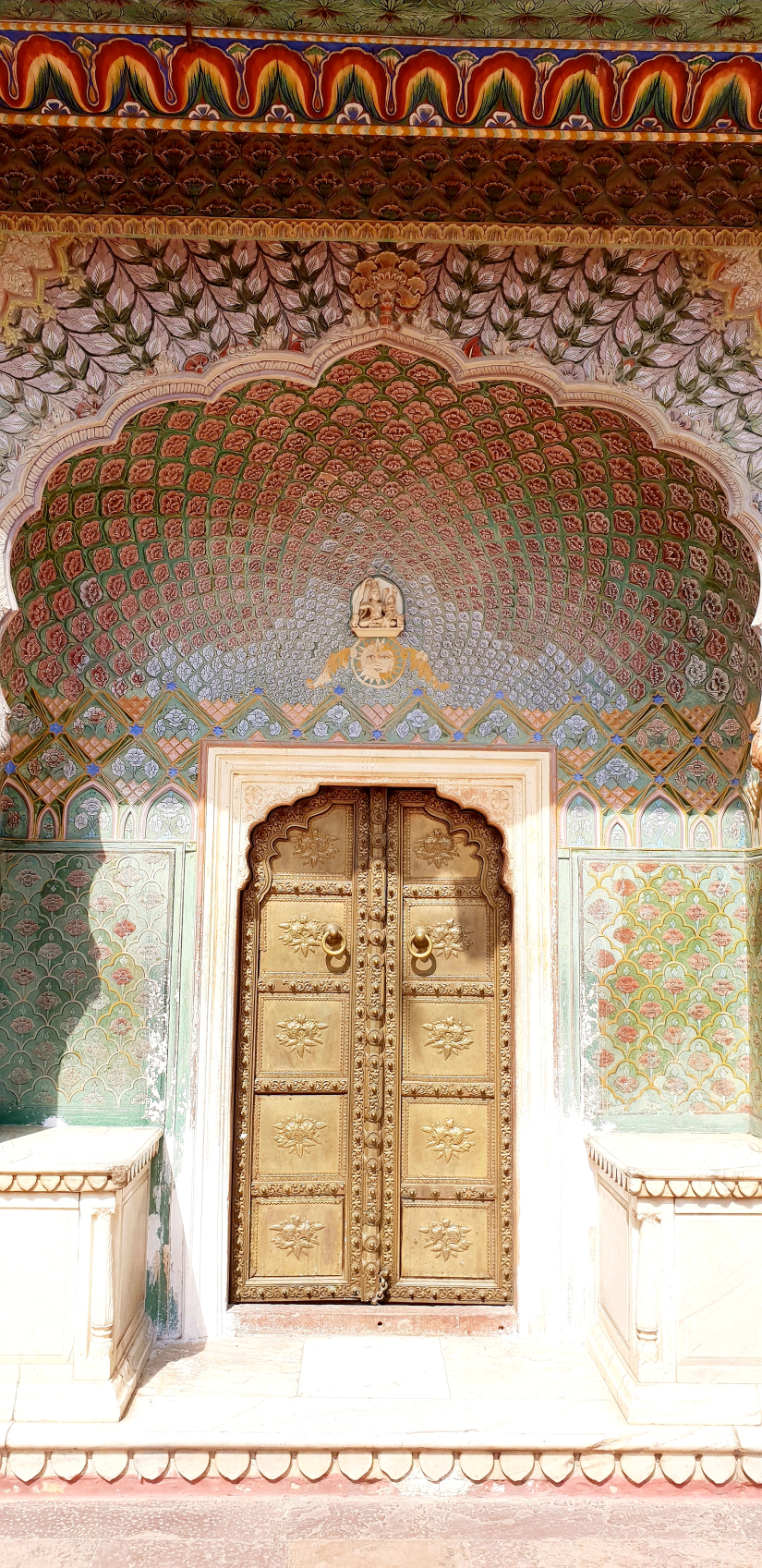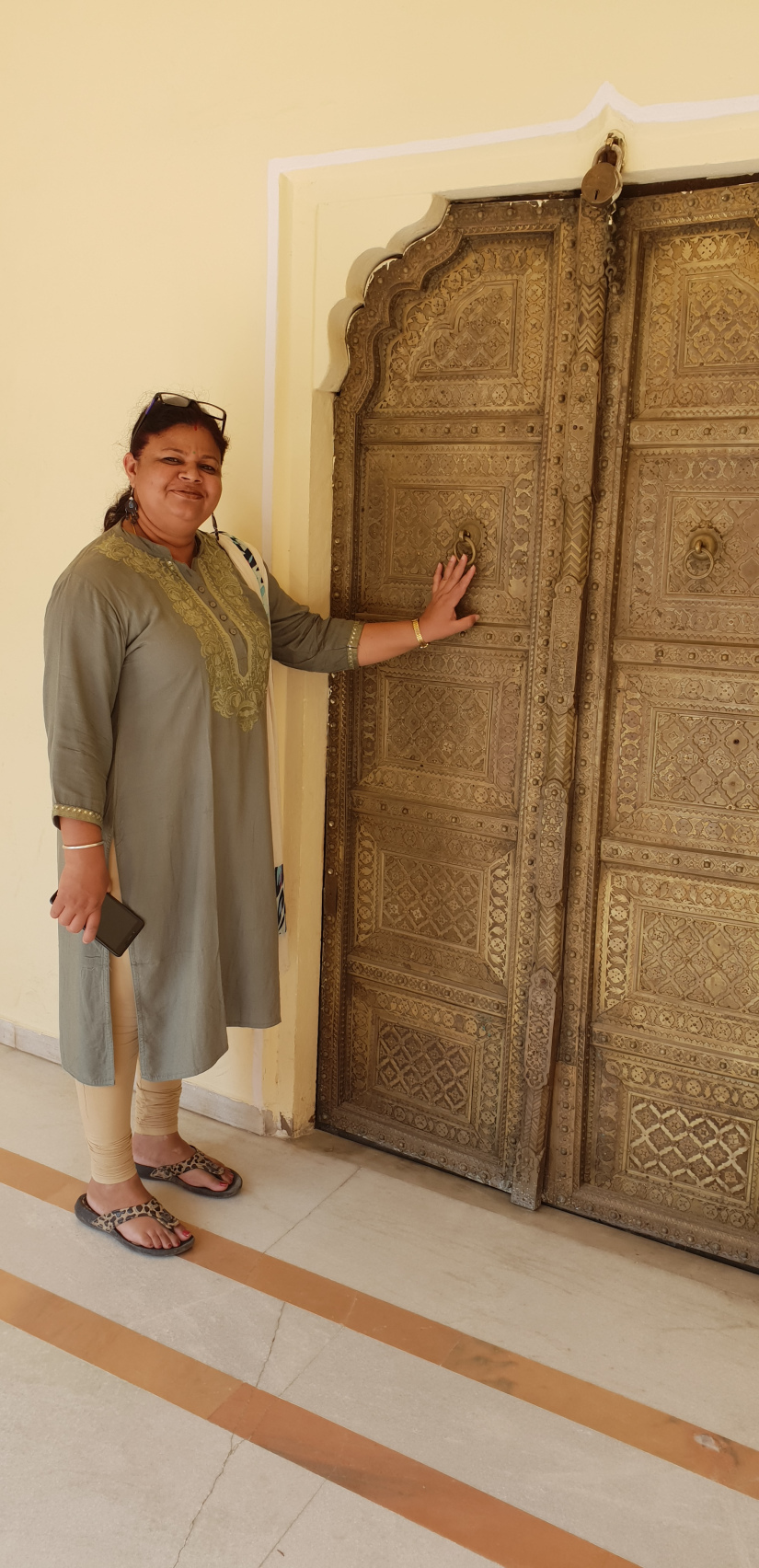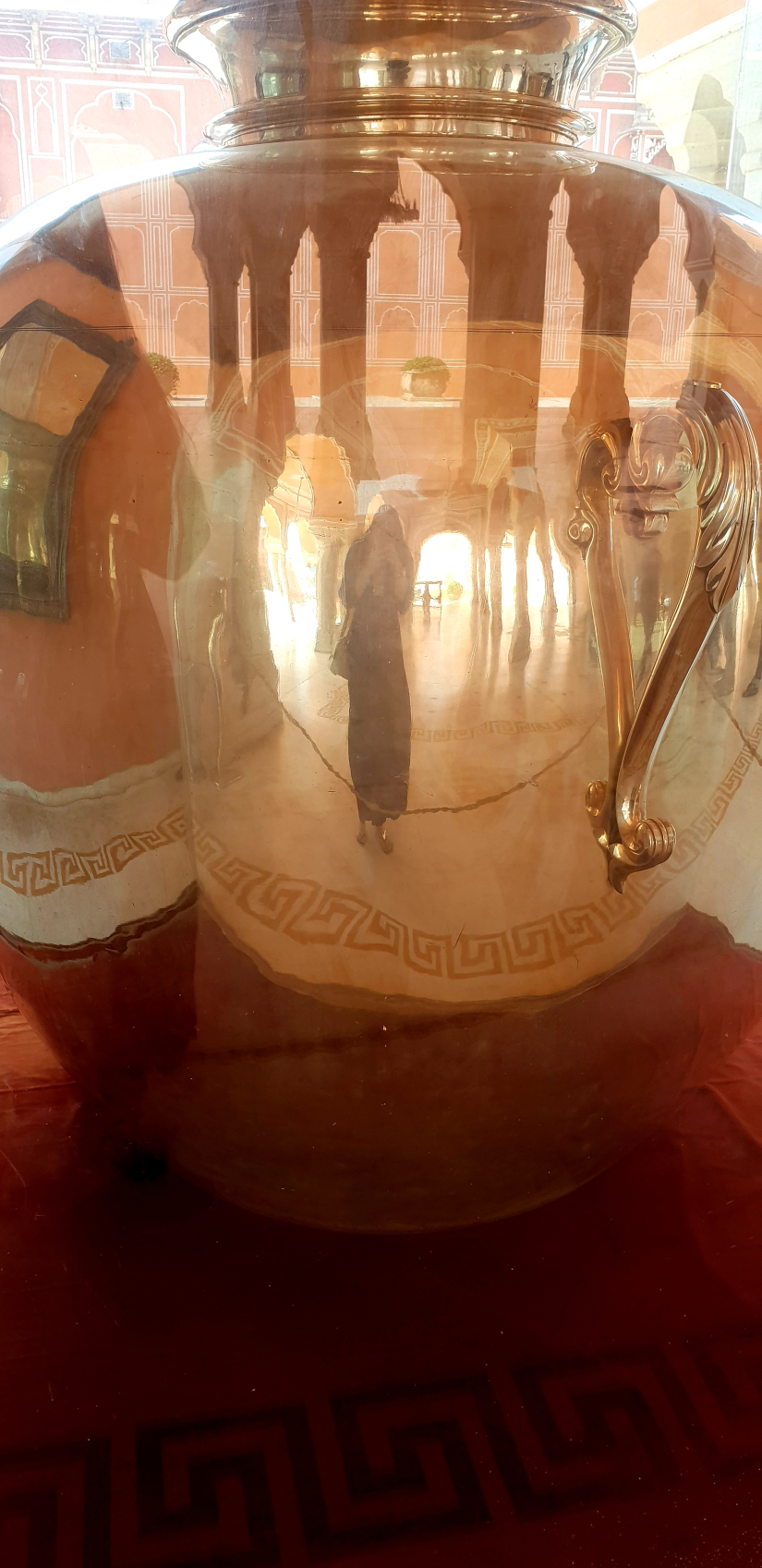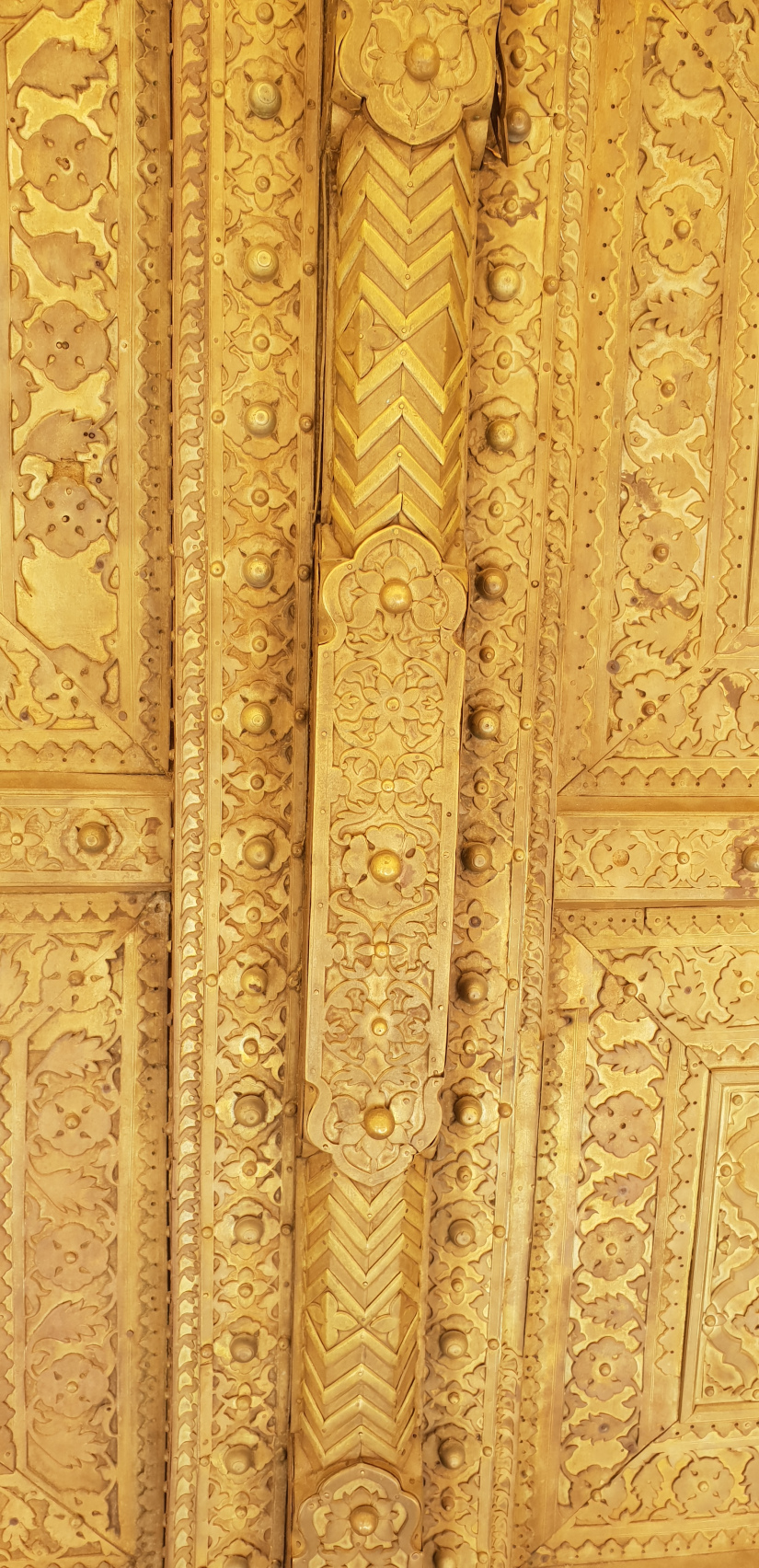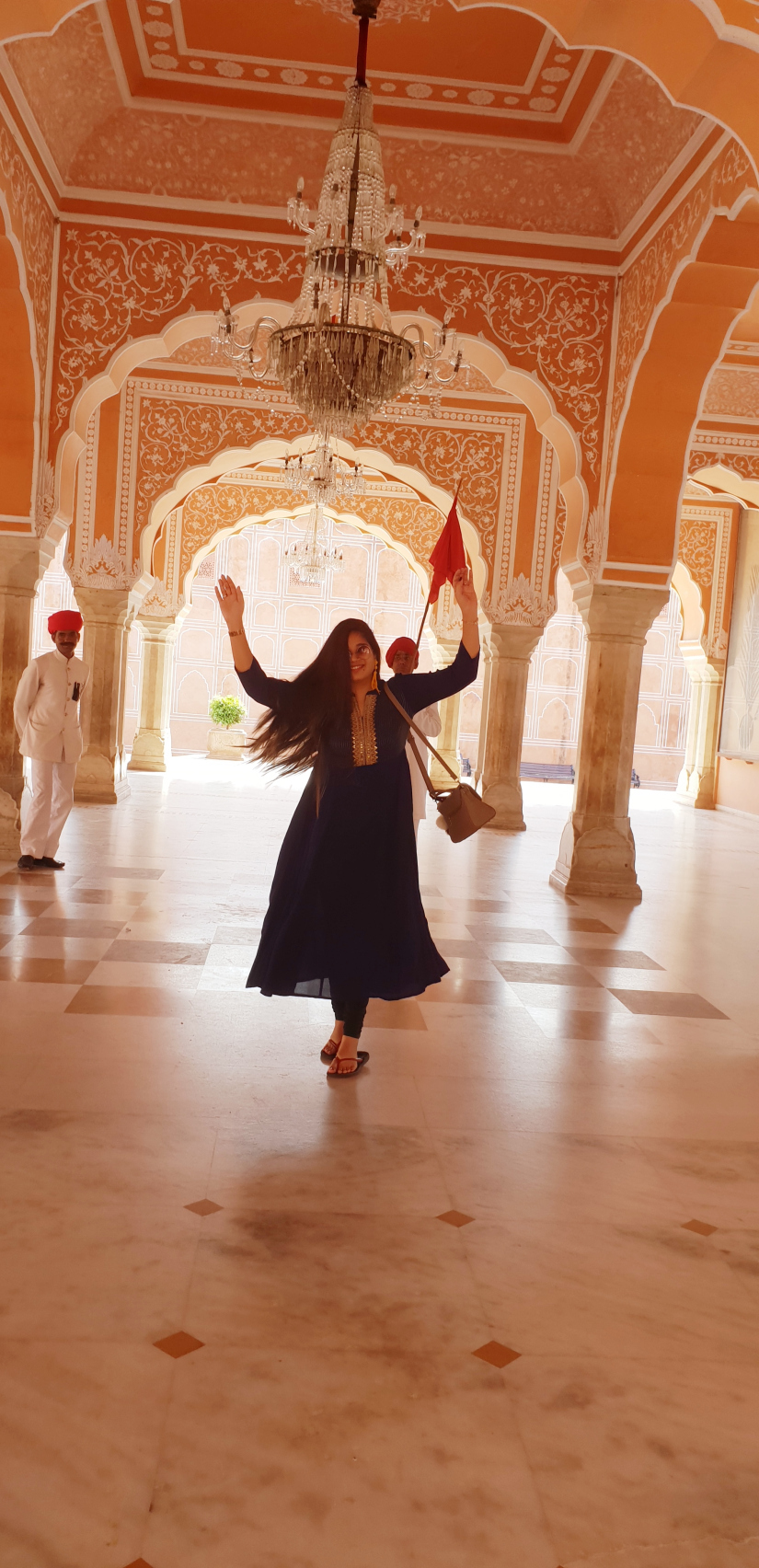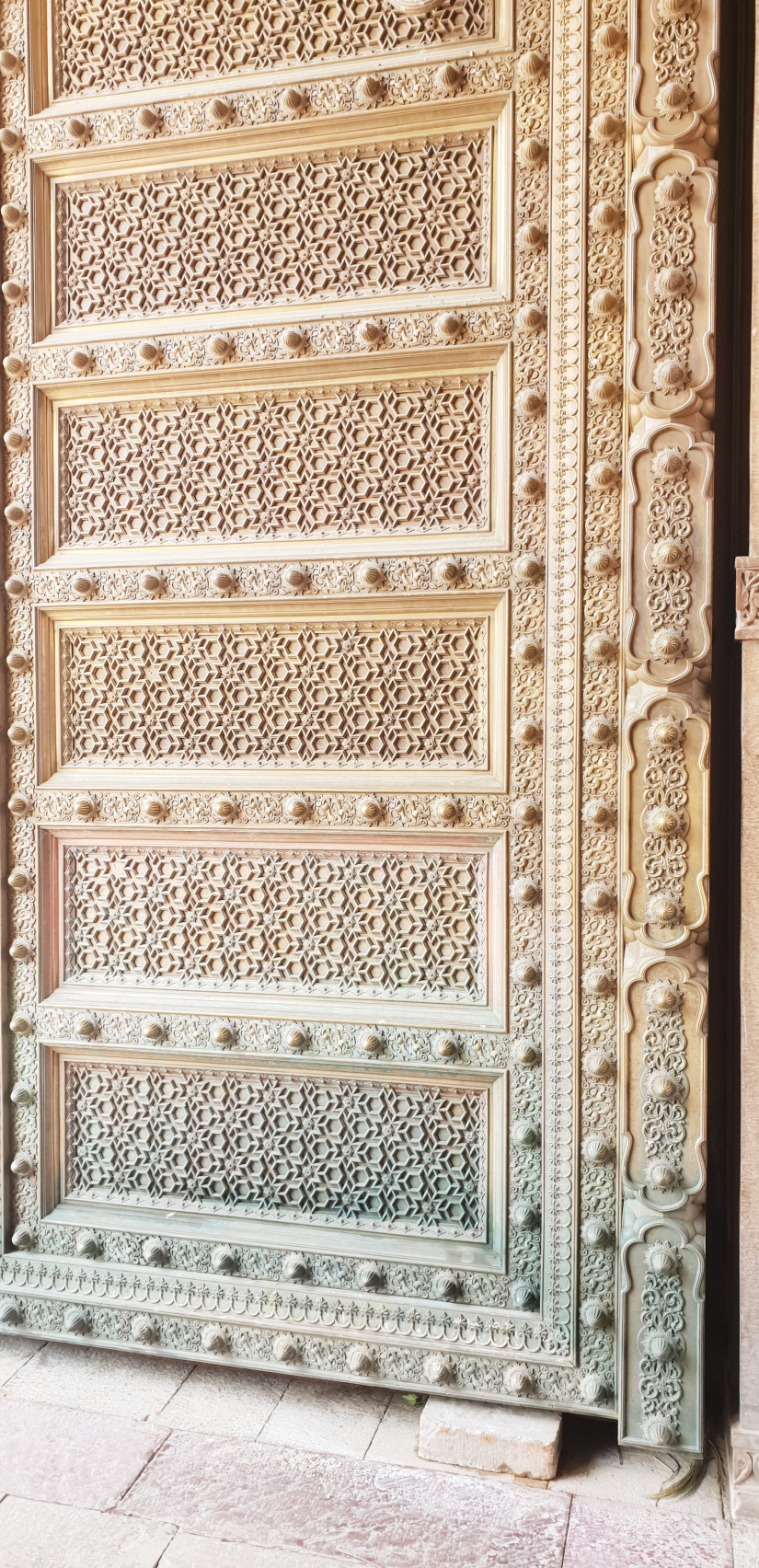 Everything is quite convenient these days, Thanks to the smooth internet facility we were able to book our OYO room during the journey.
It was going to be a tough day as a lot needed to be done before we went back; market research, sourcing fabrics, meeting block printing vendors, buying junk jewellery, capturing The city through my lens and much more.
WELL!! It looked simple but i knew it will be tiring, difficult and tough to achieve in one day. So without wasting much time, we took a shower and got ready for an amazing breakfast of rava upma and killer chai ( CHAI LOVER! ) .
There are three main gates to the Palace which are Tripolia gate, Virendra Pol and Udai Pol. Well my favourite spot was the third Courtyard. There are four smaller gates in third Courtyard, which are believed to represents four seasons. The Peacock Gate with motifs of peacocks on the doorway representing autumn and dedicated Lord Vishnuji, the Lotus Gate with continual flower and petal pattern is suggestive of summer season and dedicated to Lord Shiva-Parvati, the Green Gate also called the Leheriya gate, in green colour is suggestive of spring and dedicated to Lord Ganesha, and lastly, the Rose Gate with repeated flower pattern representing winter season and dedicated to Goddess Devi.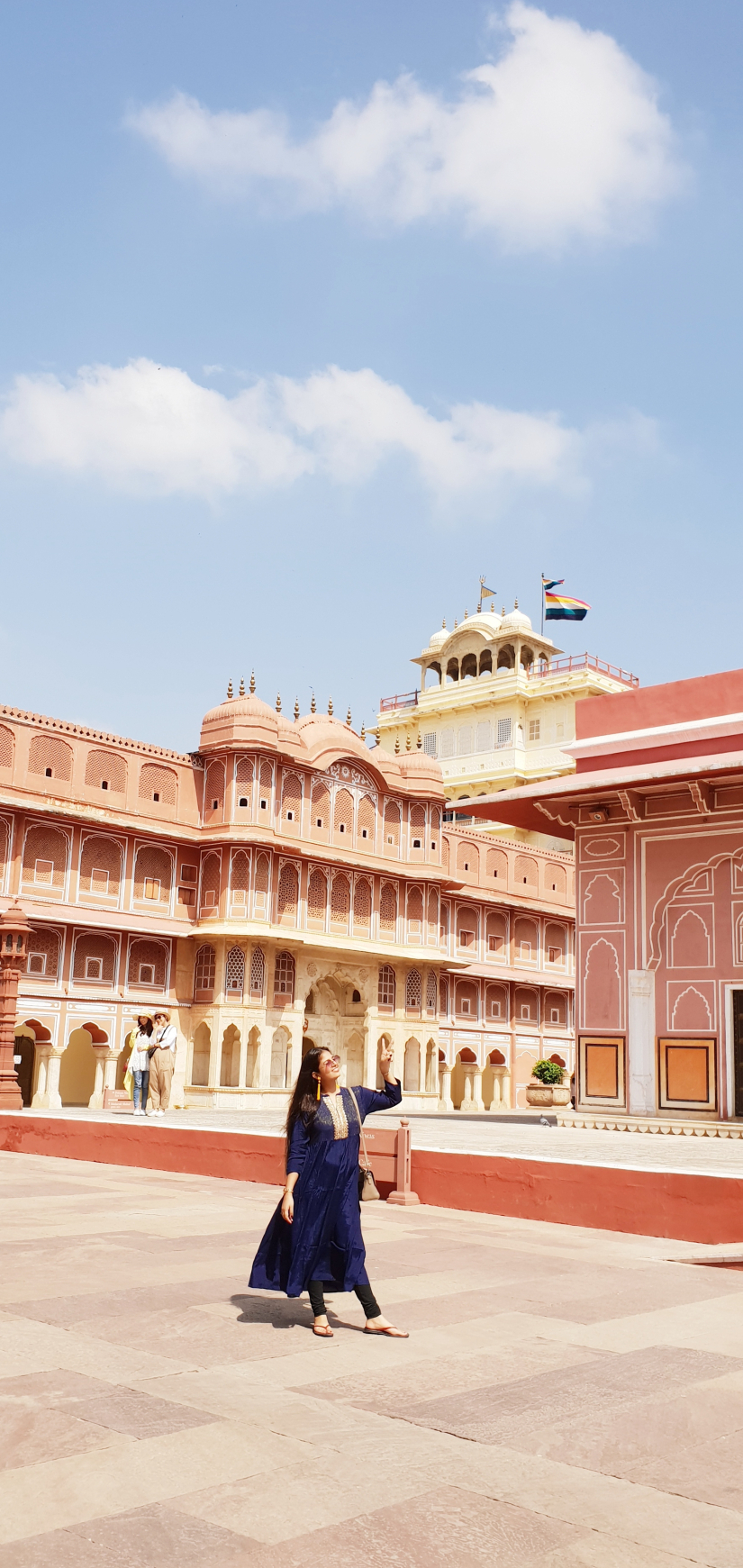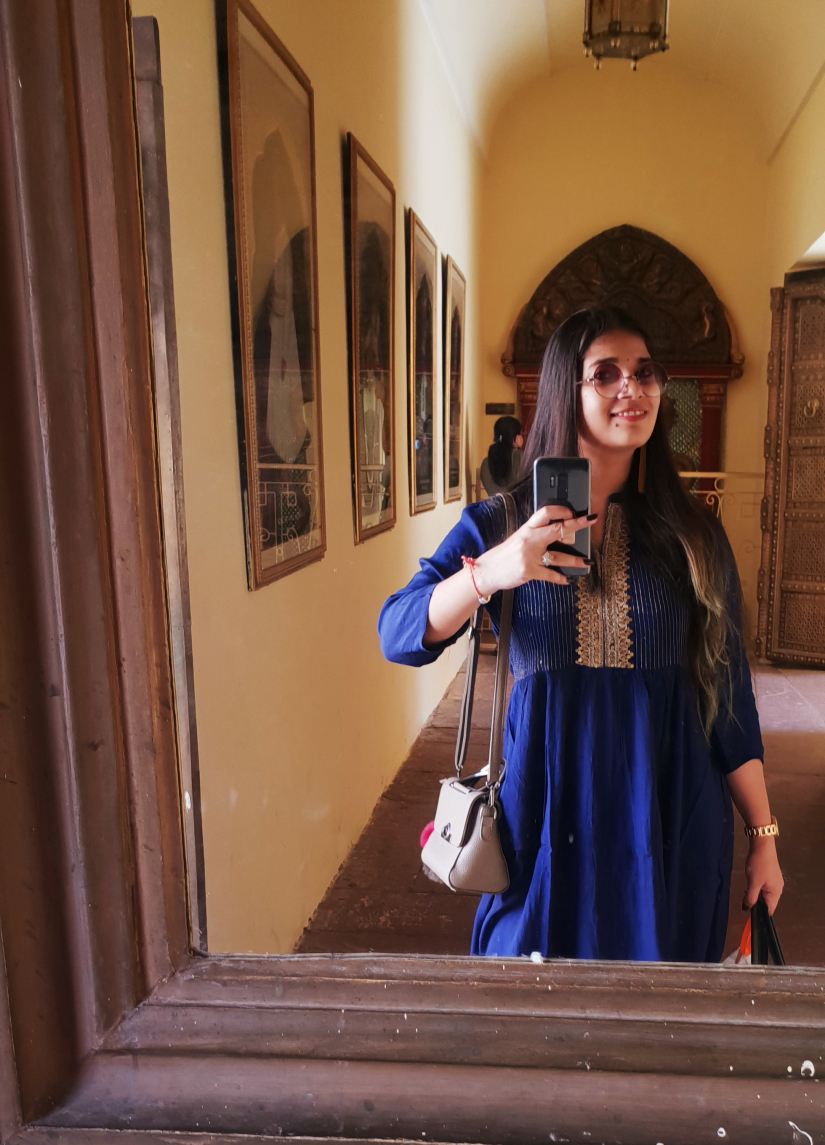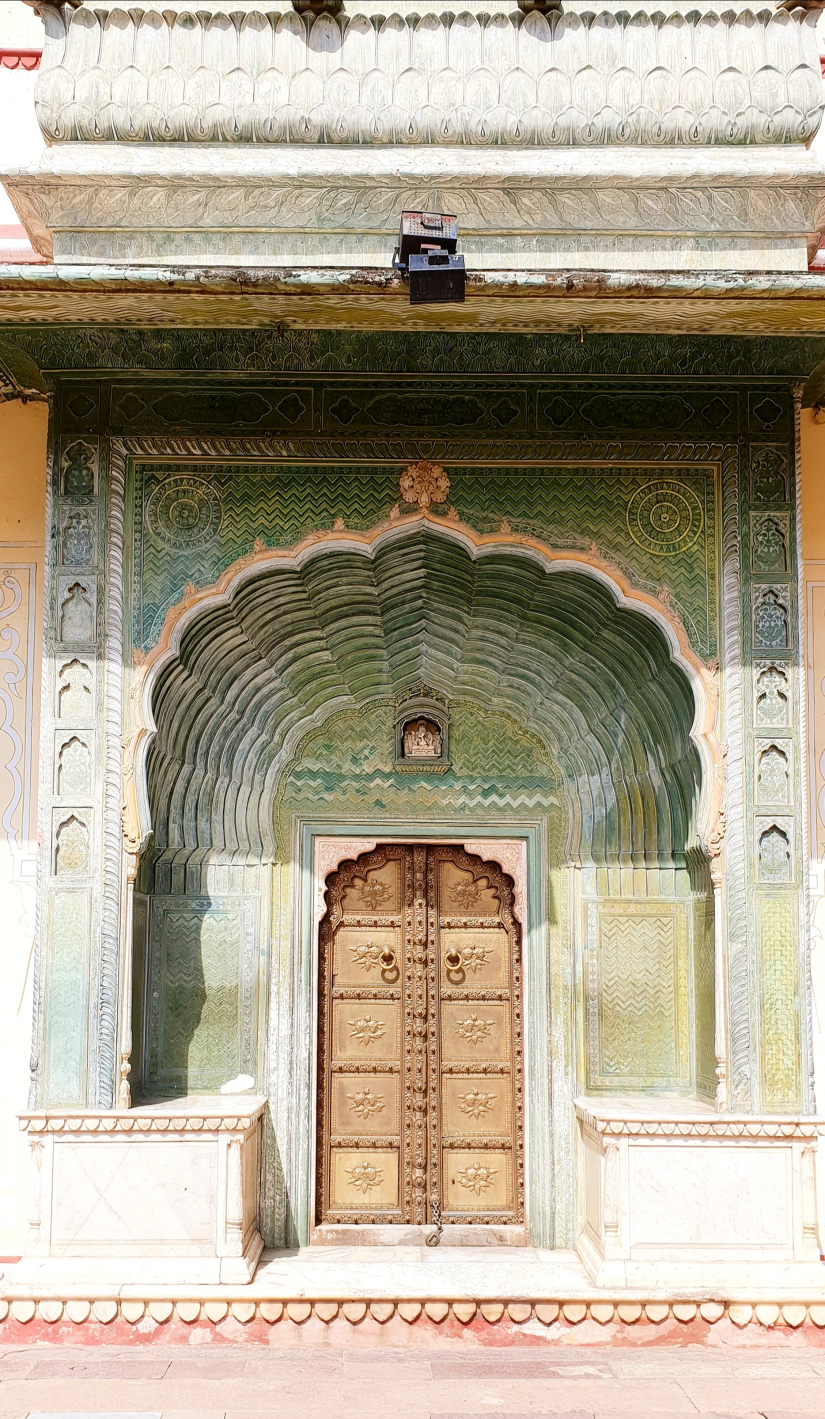 All these gates are decorated likewise and it is sheer delight to just look at these gates, and entering it is a bliss.
One of famous items in the City Palace are two silver jars which have found place the Guinness Book of World record as largest silver vessels in the world. They were made from 14,000 melted silver coins. These vessels were specially made by Maharaja Sawai Madho Singh II, to carry the water of the Ganges to drink on his trip to England, as he was finicky about committing religious sin by consuming the English water.There are a number of crystal chandeliers hanging from the ceiling.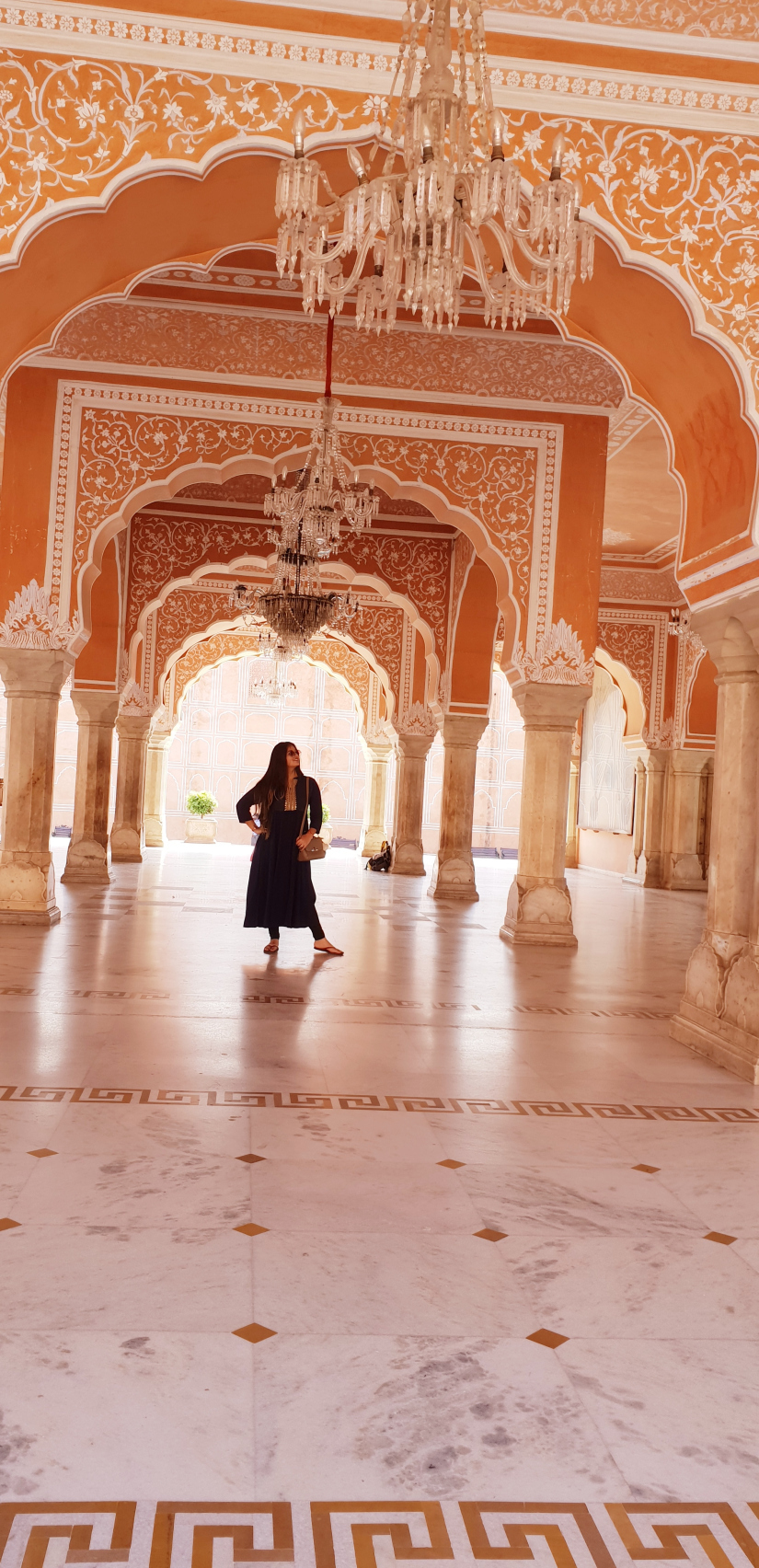 Apart from Mubarak Mahal and the Chandra Mahal, there are Pritam Niwas Chowk, Diwan-i-aam, Diwan-i-khas, Bhaggi khana, Maharani Palace and the Govind devji temple. It is quite a vast complex, so comfortable shoes or flat sleepers are preferrable as you will have to walk a lot, near about 2hrs. Thank God we were able to finish it by 11.20 a.m.The City Palace is a landmark in Jaipur and is also a very popular tourist hotspot. Apart from the regal architecture, the palace offers a stunning view of the Pink City and also an insight into the rich heritage of a bygone era. The City Palace is a must-see while visiting in Jaipur.
Hope you guys like the post, I'll see you next time with one more travel blog experience.
TILL THEN STAY STYLISH AND KEEP EXPLORING!!!LOVE YOU ALL #MYFITURIS
Tagged #antiquejewellery #bikanertojaipur #bohofeel, #bindiswag #mfituri #MMD #tealhair #longhair #, #pinkcity #citypalace #rajasthan #jaipur #jaipurblog #visittojaipur #royalcitypalace #fashiondesigner #travelblogger #traveldiaries #bluekurta #milantravels #

Published by MONIKA MATHURIA
The goal of this blog is to share what I'm currently thinking about in terms of trends, a garment or accessory, street fashion, or something that I've seen on television or a magazine. Also, I would like to share a few fashion tips and creative projects that I'm working on, have done, or planning to do and even a review of the latest fashion book. View all posts by MONIKA MATHURIA
Frequent Searches Leading To This Page:-
places to visit in jaipur in one day, honeymoon packages from jaipur to manali, honeymoon packages jaipur rajasthan, honeymoon planner in jaipur, jaipur honeymoon hotels