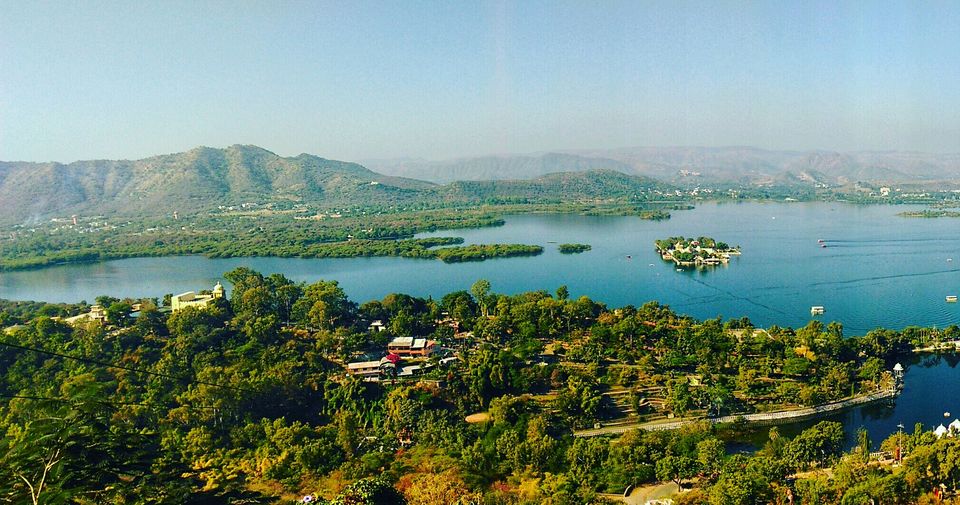 Rajasthan, with its Royalty, History, Great forts, Food, etc lets one experience the grandeur of its rich past which cannot be experienced anywhere else and Udaipur is the city that provides that in ample. Udaipur fondly called "City of lakes" for a number of beautiful lakes; is also known as the Venice of the East. However, this Venice comes wrapped in royal history, palaces of Mewar Dynasty. It is famous for boosting a number of Luxury resorts, hotels etc. Many of its forts have been converted into luxury resorts that provides guests with experience of a lifetime of living like a royal. The Taj Lake Palace , The Oberoi Udaivillas, The Leela are some of the best resorts. Not having enough time is always an issue it seems, so I decided to do a day trip to Udaipur and cover most prominent places of interest.
Getting there?
Rail: There are two daily trains that run between Delhi and Udaipur with travel time of 12 hrs approx. Mewar express and Chetak express leaving around 7 in evening are best options as you reach Udaipur by early morning.Tickets in sleeper coach costs around Rs.400 in both the trains. For bookings and details IRCTC.
Road: Delhi to Udaipur is a long 625 km ride. It would take approx 14 hrs minimum. One should travel by road if wishes to visit other places in Rajasthan that fall on route to Udaipur.
Air: There are around 4-5 direct flights to Udaipur from Delhi . Many more via Jaipur are available which adds about approx 90 mins to the journey.
Udaipur can be explored on foot since most of the places of interest ( except few) are located conveniently close to each other. Apart from them one can hire vehicle from tour operators who will take you to all important places within a day. They charge around Rs.1500 for that.
Karni Mata Temple
Shri Manshapurna Karni Mata Temple is located on machla magra hills near Doodh Talai lake. It is dedicated to Karni mata who is considered incarnation of Goddess Durga.It is believed that visiting the temple in morning or evening fulfills all wishes & aspirations and living age of devotees also increase. The highlight here is the ropeway cable used to reach the Temple apart from option of walking up the stairs to reach the temple. The top of the temple gives a great panoramic view of city.Charges for ropeway are Rs.100 per person.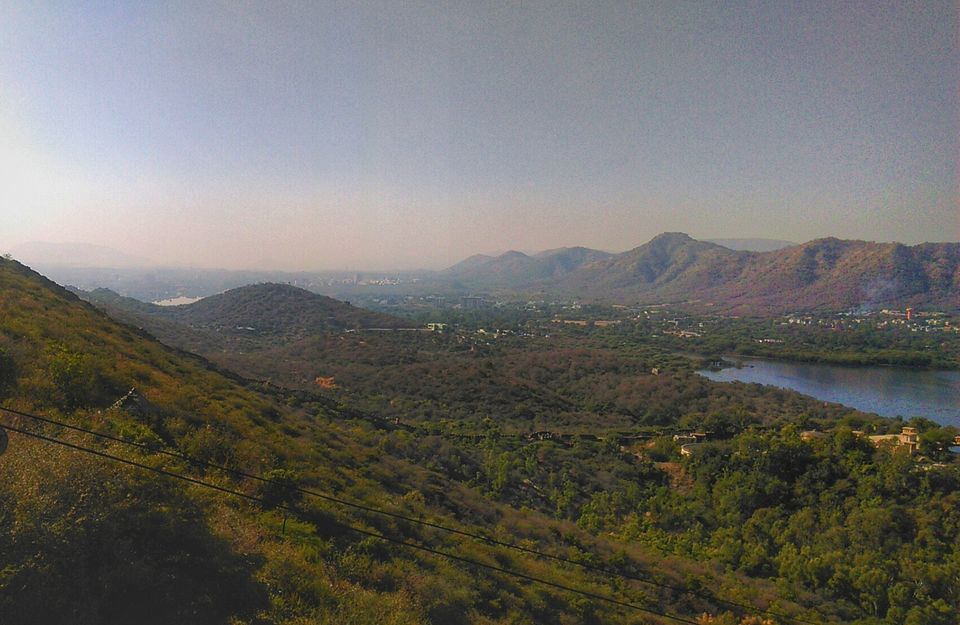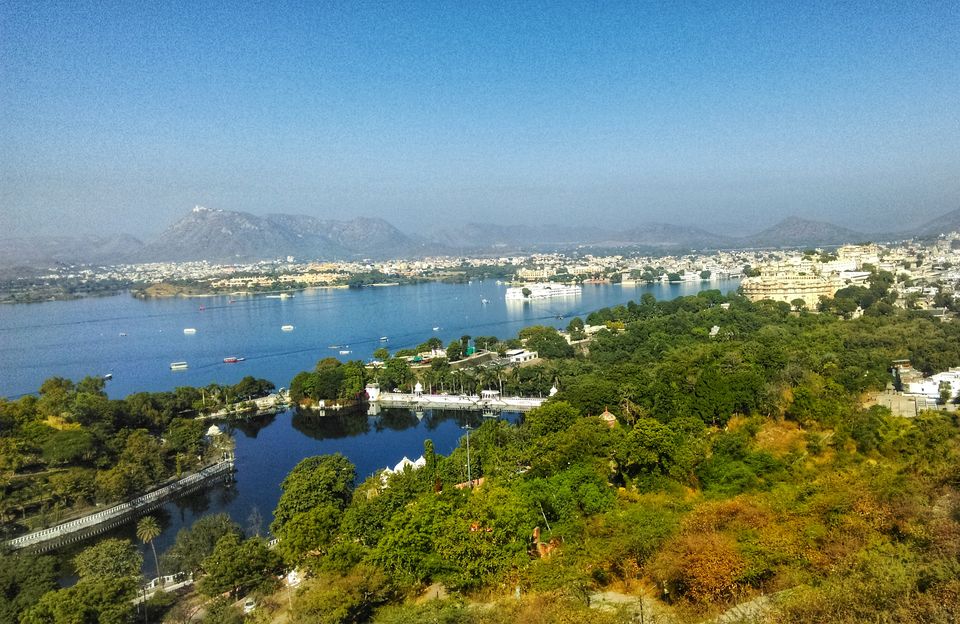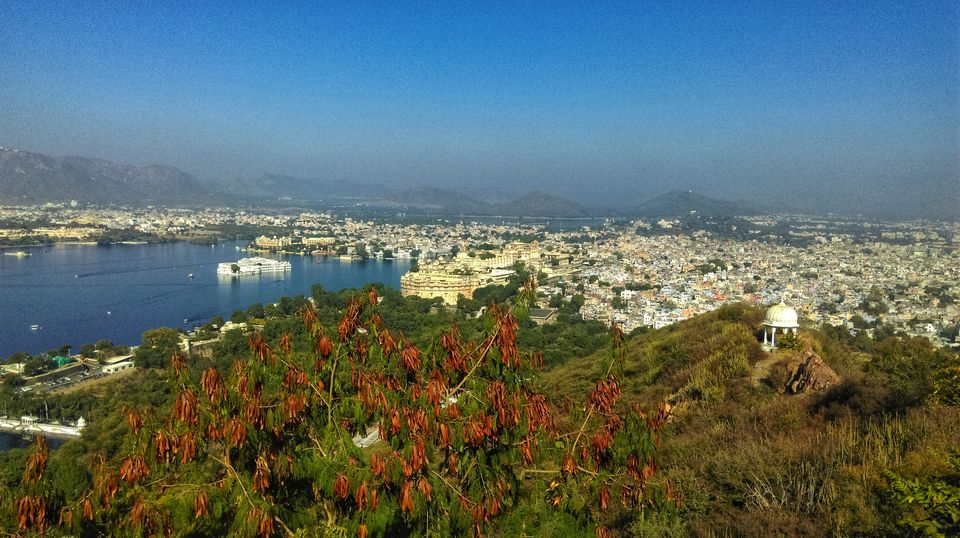 Lake Pichola
In one of his works, Rudyard Kipling opined on lake Pichola as "See it and Die". Truly the lake is indeed that beautiful. The still blue waters decorated with gorgeous architectural structures would leave anyone in awe of it. On the east part of the lake is the City Palace. Boat ride on pichola lake is a must to experience this pristine lake. Boating charges here range from Rs.150 to Rs.500 depending on the type of boat and nationality. Boating charges are much more expensive if taken from City Palace.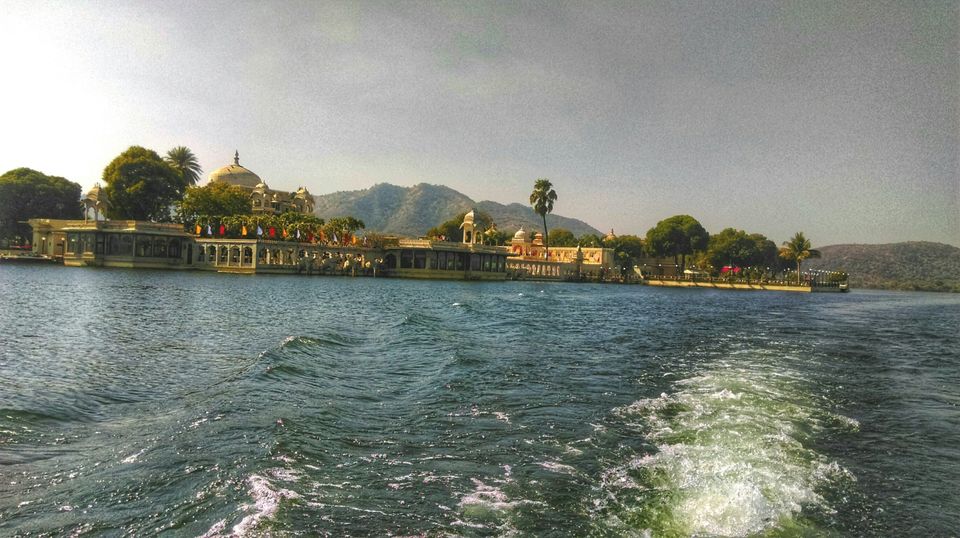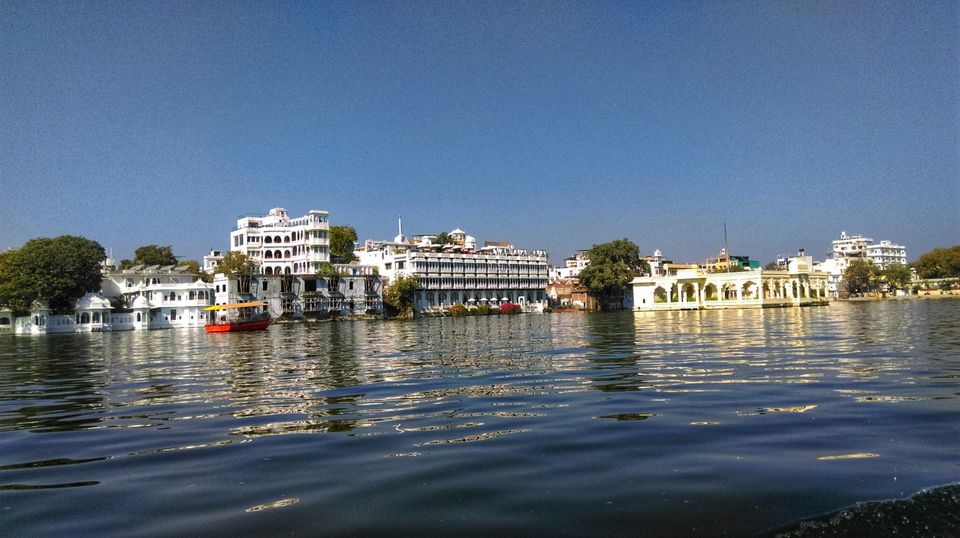 City Palace
Rising high on banks of lake pichola, City Palace is a complex of palaces built over a period of 400 years. The grand entrance to the complex takes you back in time to feel the grandeur of Royal Era. Ticket counter is located just at the entrance. It is Rs.30 per person for entry to the City Palace. Now the main part of palace has been converted to a museum for which one will need to purchase a separate ticket at cost of Rs.250 per person. Extra charge of Rs.250 applicable for camera. Cash and Debit cards are both accepted here.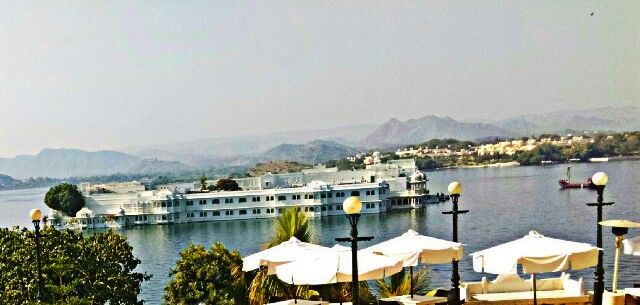 The great collection of protective gears weapons including swords in armoury museum really will capture your attention. Apart from that paintings and old mirror work are there for one to marvel at craft of that Era of Mewar. Even if you are not enthusiastic about art & craft; just stroll around entire palace complex including the museum and you will definitely have an experience of grandeur like no other.
Nearby to City Palace is located the Tibetan Market. Unlike the one in Delhi, I actually found some good clothes to buy here at reasonable prices. They have good collection of winter clothes here during the season. Do visit this market while exploring City palace.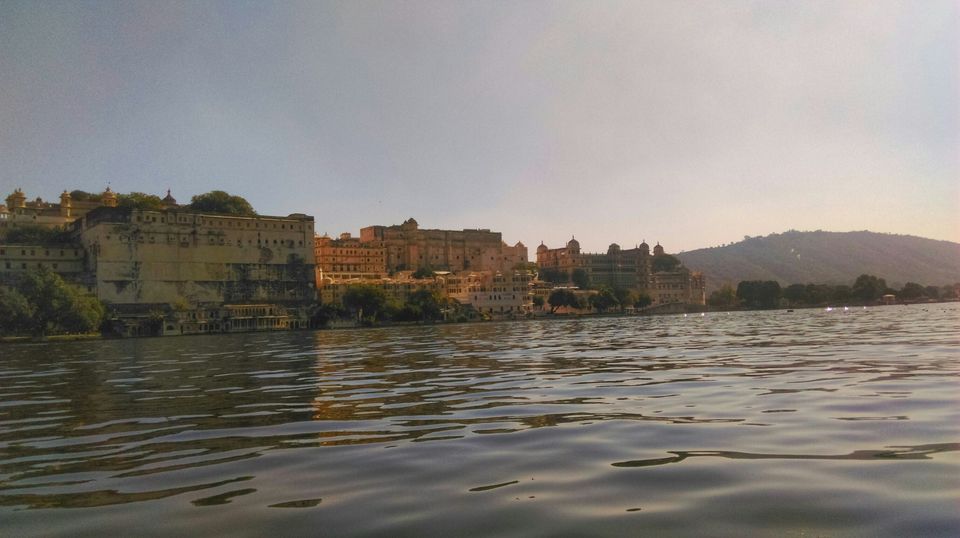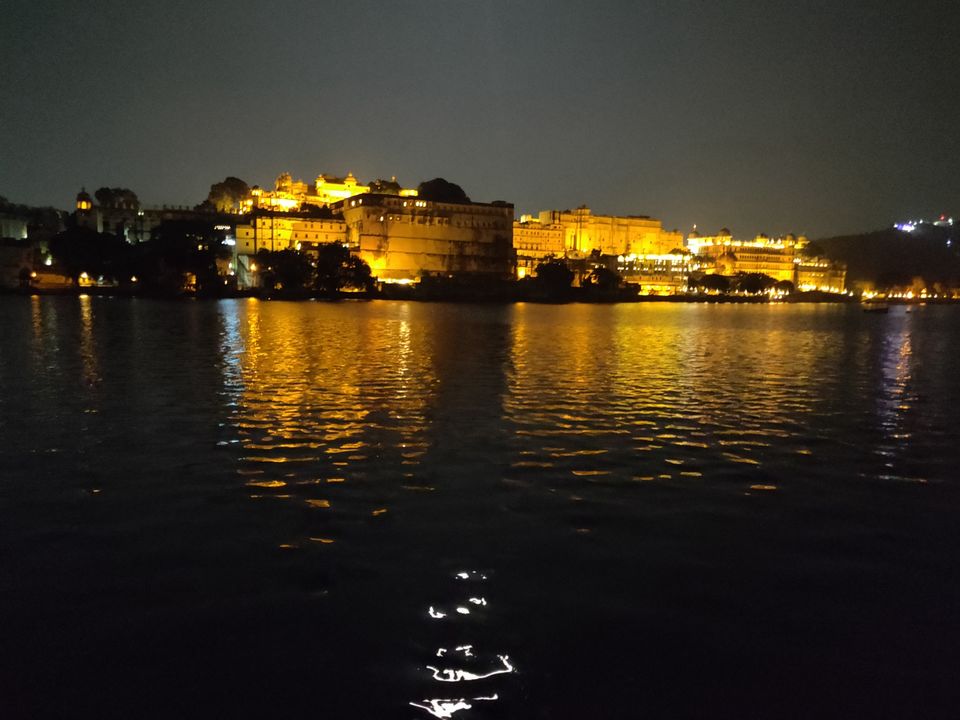 Ambrai Ghat
Ambrai ghat is directly opposite to City palace on the other side of lake pichola. This place offers view of the various luxury hotels on lake pichola apart from having a view of the grand City Palace from afar. Ambrai Restaurant here serves amazing food and having a dinner here at night is recommended. The lit up city palace and lake Pichola shining under those lights make up for a wonderful experience. (Disappointingly we missed on that )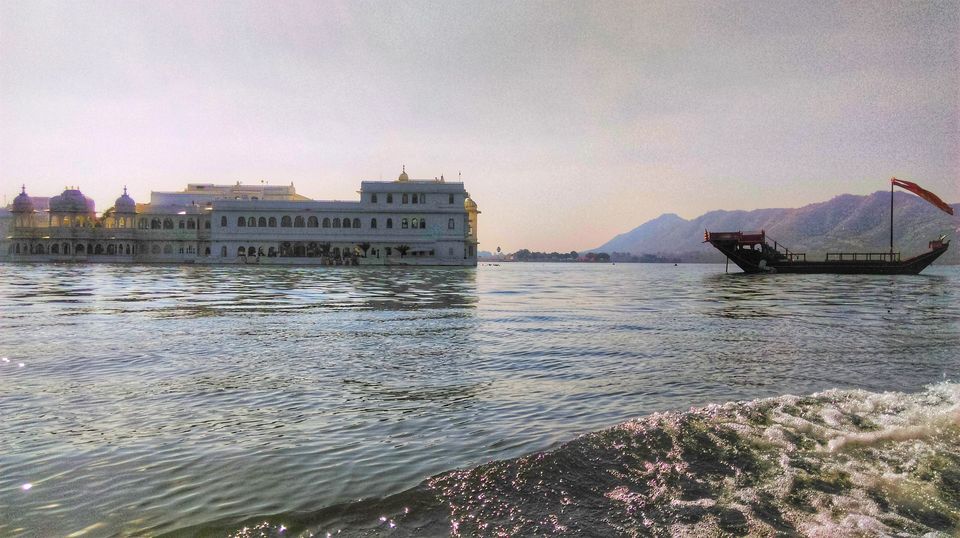 Sajjangarh Fort and Biological Park
Usually the tour offered by operators does not include a trip to Sajjangarh fort. It is approx 8 km from the city palace. Sajjangarh Biological Park is what is included in the tour. If one wants to have 360 degree view of Udaipur , this fort is the place to be. It would cost extra approx Rs.200 plus the vehicle entry charge of Rs.250 something over and above the normal charge of Rs.1500. Biological park is best explored by riding a bicycle provided at nominal hire charge. One can also hire a golf cart to explore the park. We went to visit the sajjangarh fort instead of the park.
Built at top of Banasdara mountain of Aravalli range, this magnificent fort is at a height of 3100 ft above sea level giving a panoramic view the city. The fort was built in the year 1884 by then ruler Maharaja Sajjan Singh. He intended to construct a nine storey astronomical centre for tracking monsoon clouds & weather conditions. Hence, the fort is also known as Monsoon Palace. The views in all direction from the palace are breathtaking. Best time to visit is probably rainy season as the rains paint the surroundings in lush green and palace covered in clouds.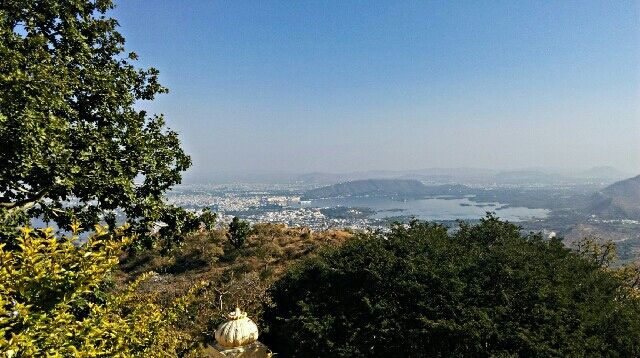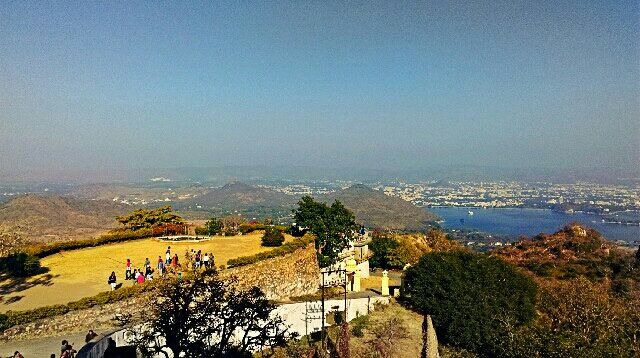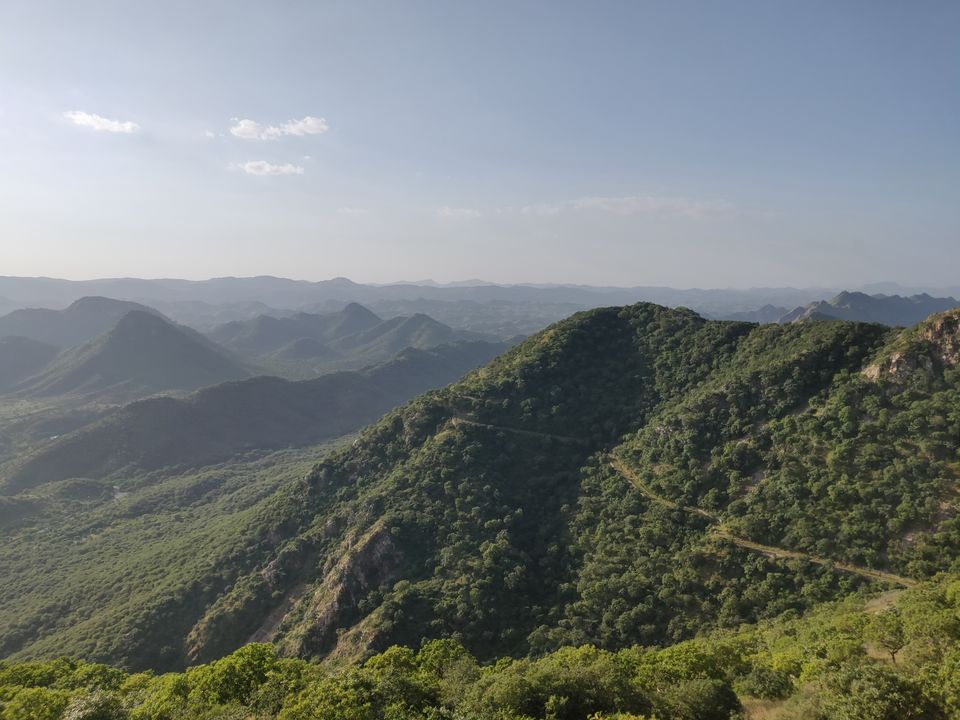 Fatehsagar Lake
If one wants to enjoy the lakes and beautiful architecture with little adrenaline rush then head to Fatesagar lake. Fatesagar lake is an artificial lake created in 1678 consisting of three islands with one meant for Udaipur Solar Observatory.Apart from usual boating available, it also offers Jet-ski rides at Rs.400 per head. One of the island has been converted to a park called Nehru Park. One can take ferry ride (share cost Rs.50 per head approx) to the park and enjoy peaceful time in the middle of lake with panoramic views to get lost in.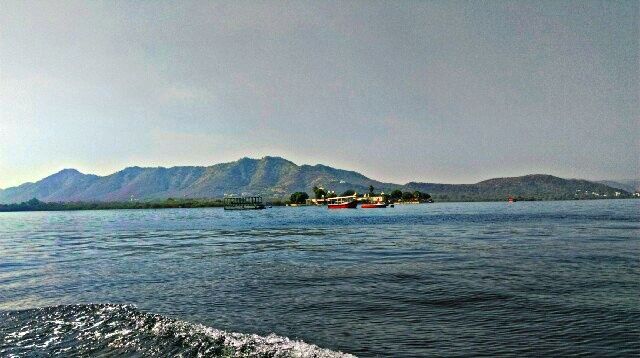 Other places of interest
For car lovers there is Vintage Classic Cars Museum housing around 22 most vintage cars, Jag Mandir Palace, The lake palace, Saheliyon ki Bari, Bagore ki Haveli, Jagdish Temple & Eklingji temple (dates back to almost 734 AD) for great architecture, Nathdwara temple, Bada Bazaar & Rajasthali for shopping. Also just around Udaipur one can visit Jaisamand Lake (50 km), Kumbhalgarh Fort (64 km), Kumbhalgarh Wildflife Sanctuary (65 km).
Truly Udaipur lives upto its status of being a Jewel of Rajasthan.