When i first booked my trip for Rajasthan i haven't thought much of Udaipur.Oviously it's pretty but my ittenary wasn't fixed .But as luck would have it i managed to get one day free in between my hectic schedule and decided to hop on a night bus from Jaipur to explore the city of lakes alone just for a day.
Boarded the bus at 10 pm from Jaipur and it dropped me at 6.30 am the next day in Udaipur. I was confused about where to go so early in morning so decided to visit ambrai ghat around Lake pichola. Udaipur has two main lakes -lake pichola & lake fatehsagar & most tourist places is located around these two.
I had expected to be the only human on that ghat so early in the day but to my surprise i saw lots of couples doing a pre-wedding shoot there with professional photographers all around. I stood there watching the Jag Mandir which is located in middle of the lake as i enjoyed the sunrise.
Next stop was Daijee bridge which is a minute walk from ambrai ghat. Nothing much to see here and here also wedding shoots were on in full blow.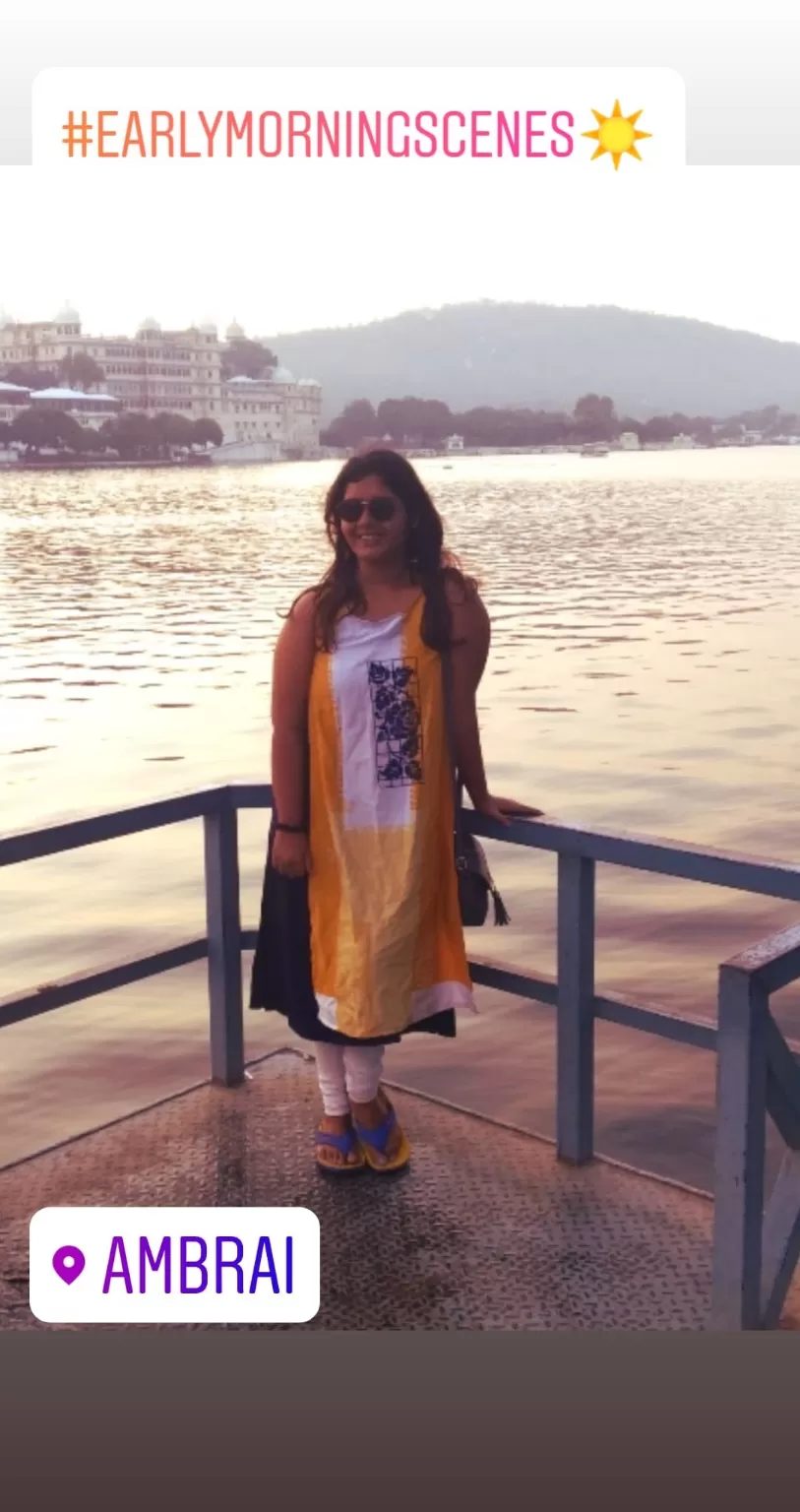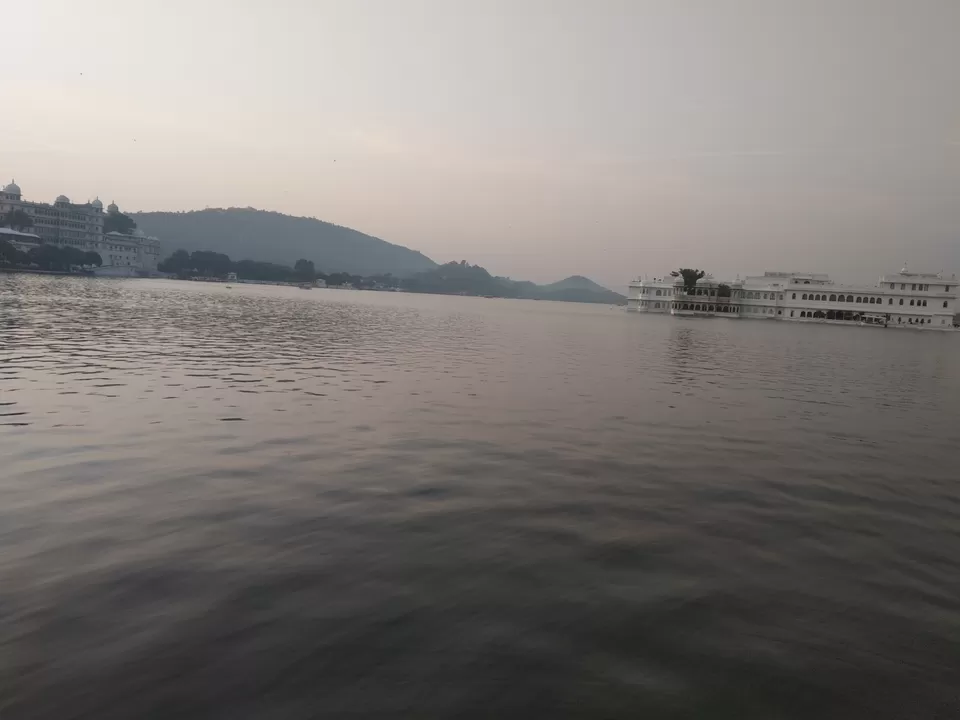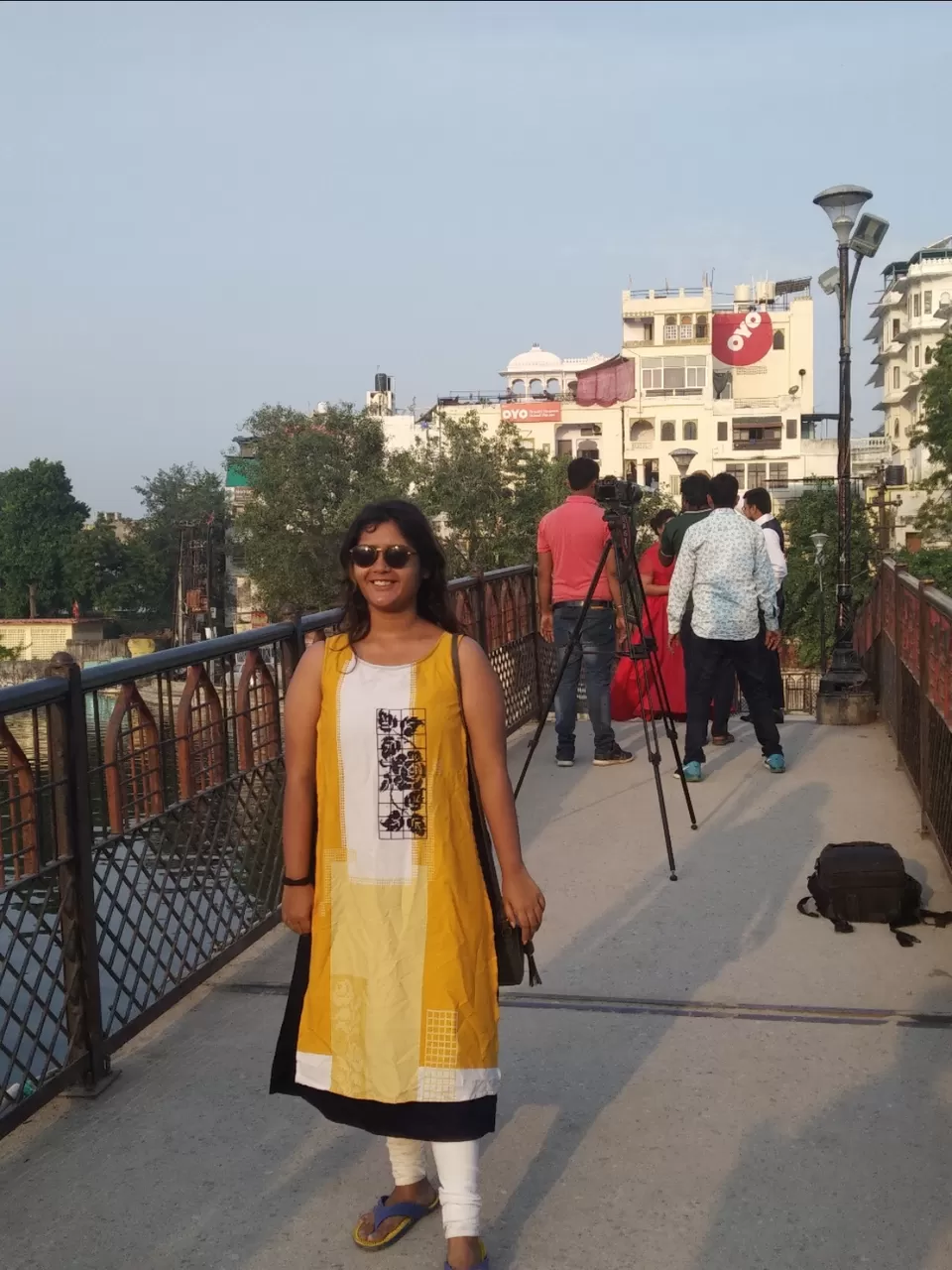 I started walking away as i was quite irritated with so much photographers around and wanted some solitude. I stumbled upon hanuman ghat nearby which as the name suggests has a temple and it had no tourist except for me. I enjoyed the calm waters of the ghat there and chatted a bit with the local priest.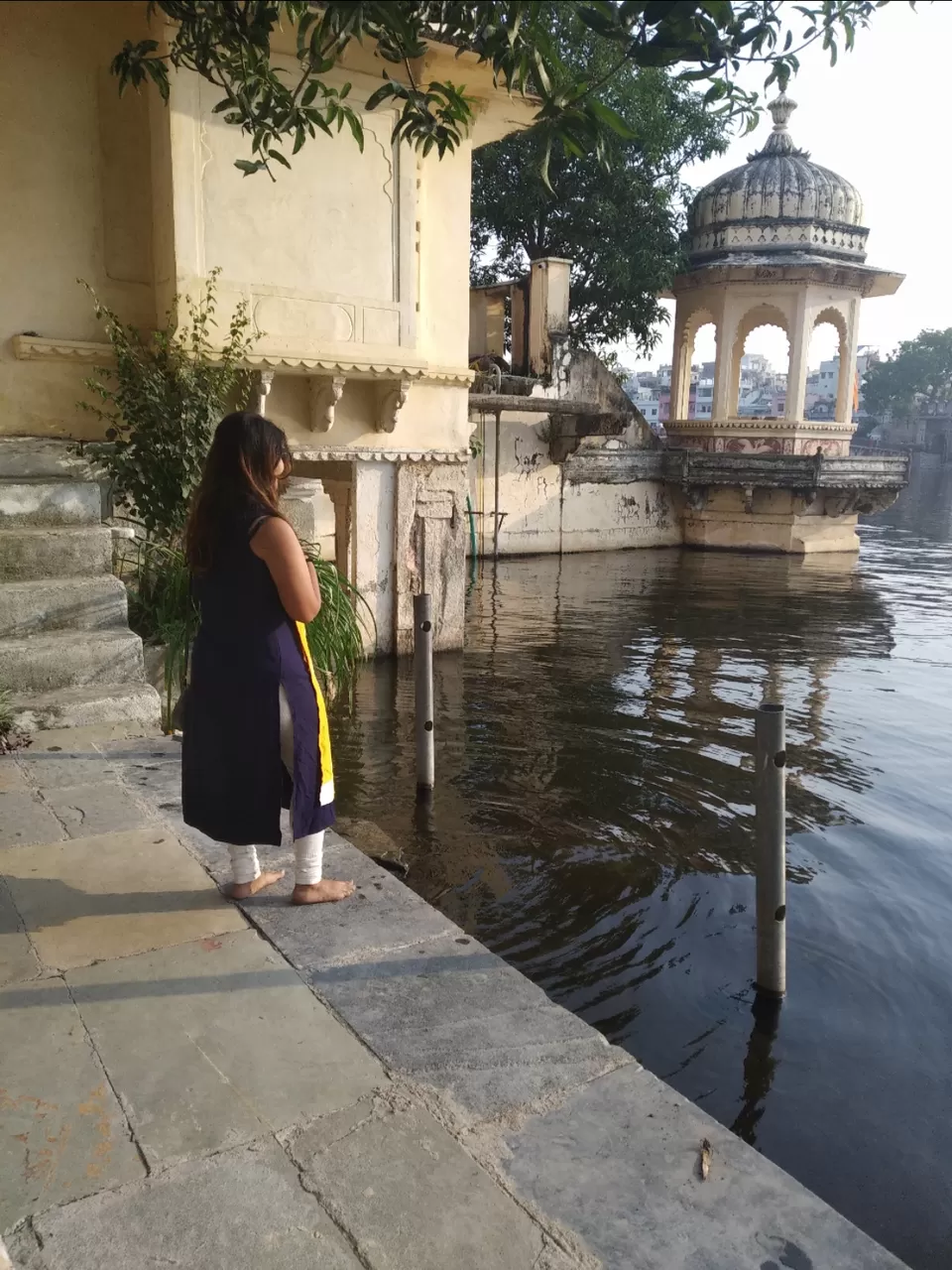 I wanted to go visit the city palace but it was only 8 in the morning and the palace opens at 9.30 am. So i decided to use this one hour to grab some breakfast and charge my phone.I went to a nearby rooftop restuarant (shamiana restuarant) where i had a hearty breakfast while enjoying the beauty of lake pichola.They provide breakfast buffet for only 300 bucks which is a good steal.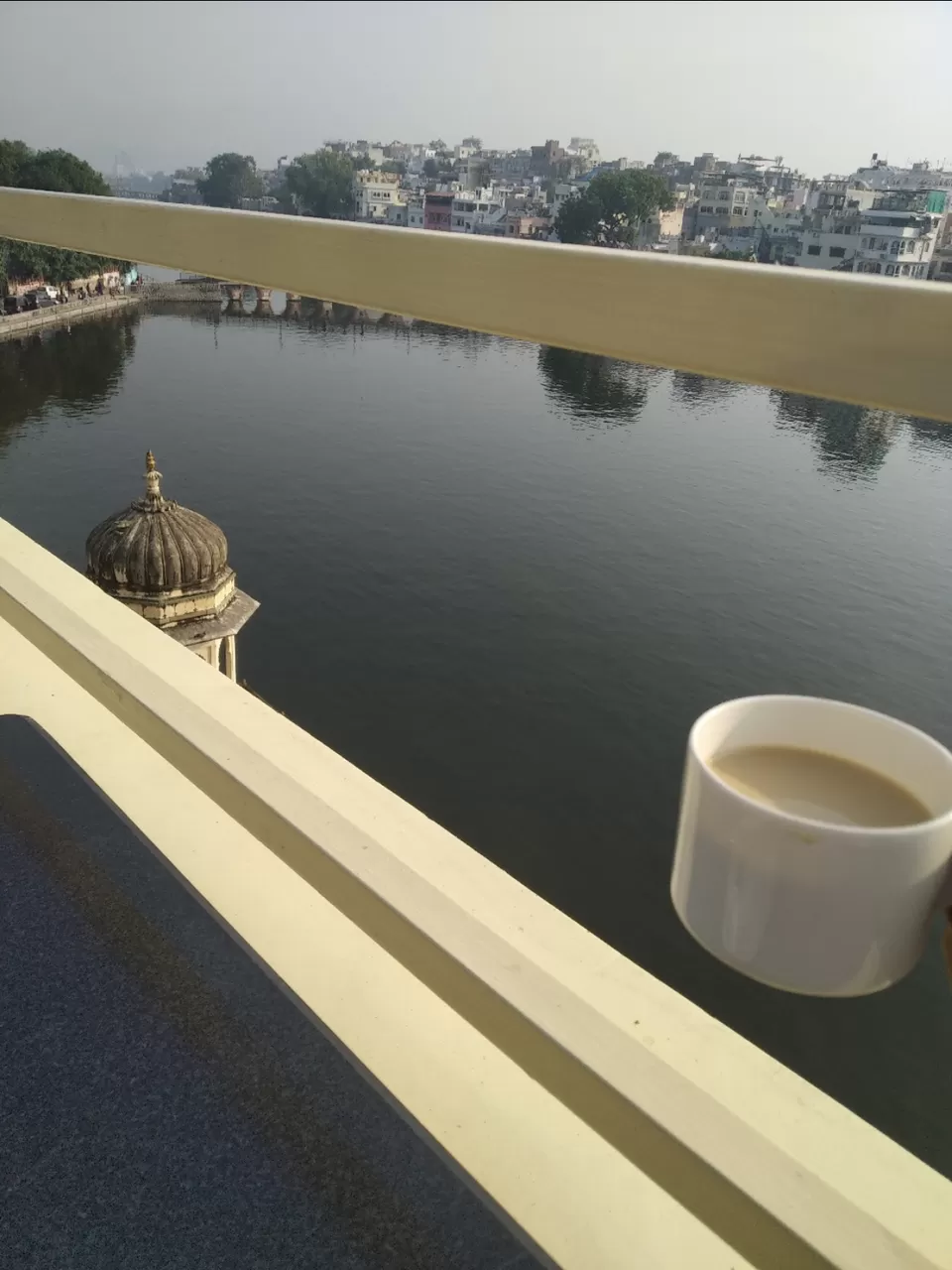 After spendinh an hour there i was fully recharged to explore the city palace.It is two minutes walk from the lake and they charge you 30 bucks for the entrance & 300 for the museum. It also has boating facility but it's pretty expensive so i didn't opt for boating.
The city palace is huge & there is so much to explore here that you must keep atleast 2 hrs in hand to see it fully. I explored every nook & corner and also met a kind foreigner who complimented me on my indian looks! .
You have to walk quite a bit inside so i suggest wearing your most comfortable pair of shoes. Though it had a lot of interesting corners i was amazed by one particular corner called kanch ki Burj which was made in 1620 ad. It's a beautiful glass structure inside the palace.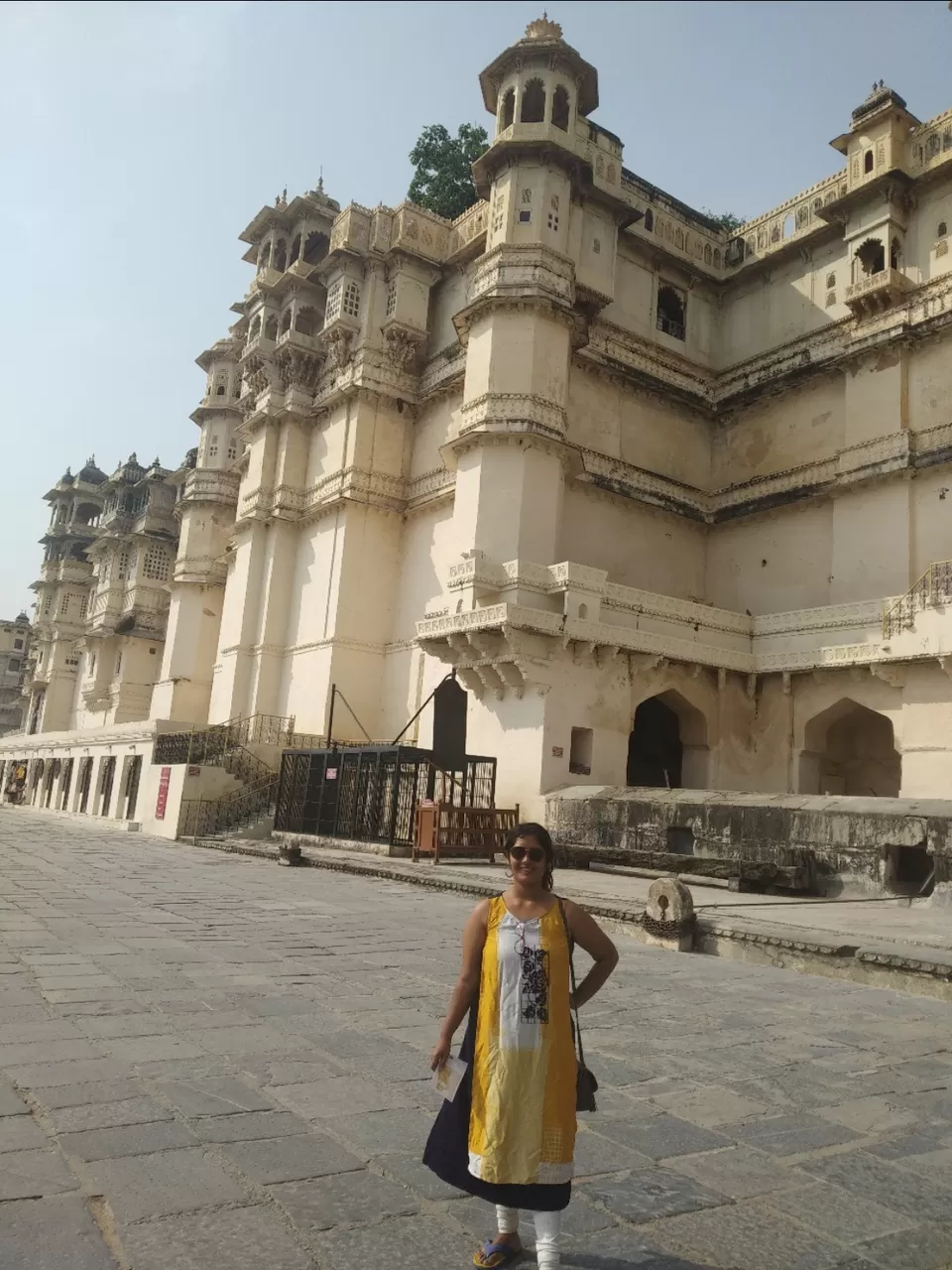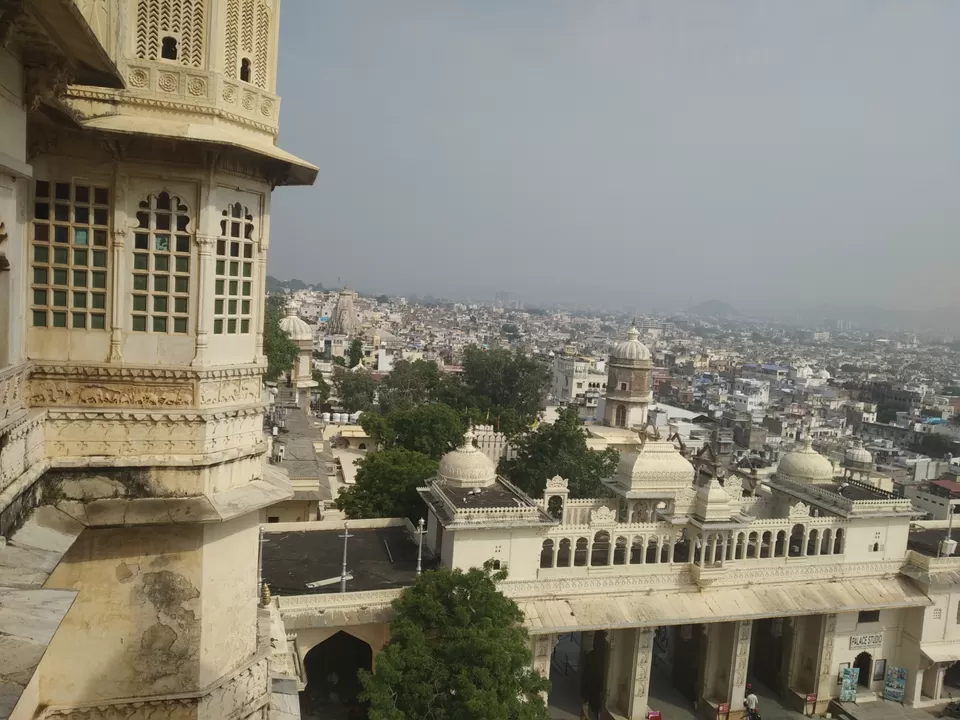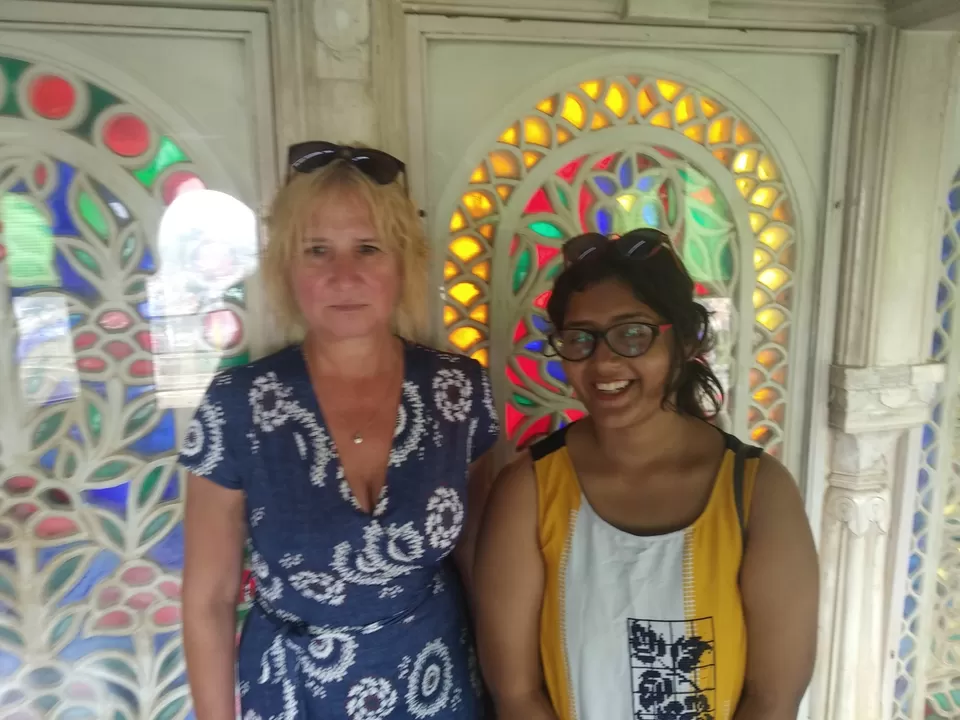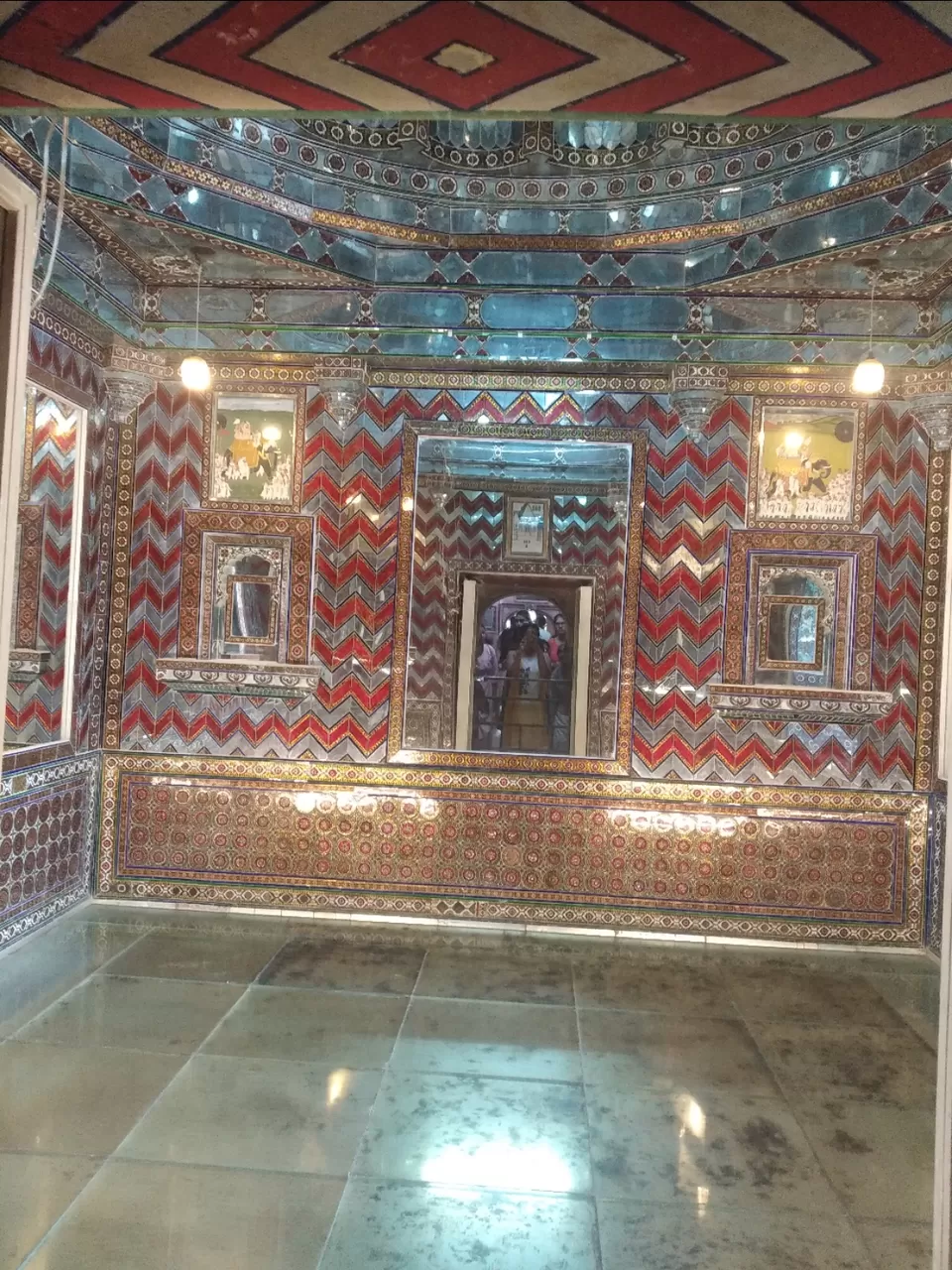 I left from the palace around 11 am and next on my list was karani mata temple. One has to climb around 900 steps to reach here and if you are short of time & energy (like me) you can take the ropeway to the top of the hill where the temple is located. I took a auto ride till the ropeway ticket counter and it costs you around 100 bucks (indian currency) to take the ropeway ride.The view from top is amazing. More than the religious reasons I went just to enjoy the beautiful view from the top. According to local traditions they used to worship mice here & you can find some mice (in a cage) even today here.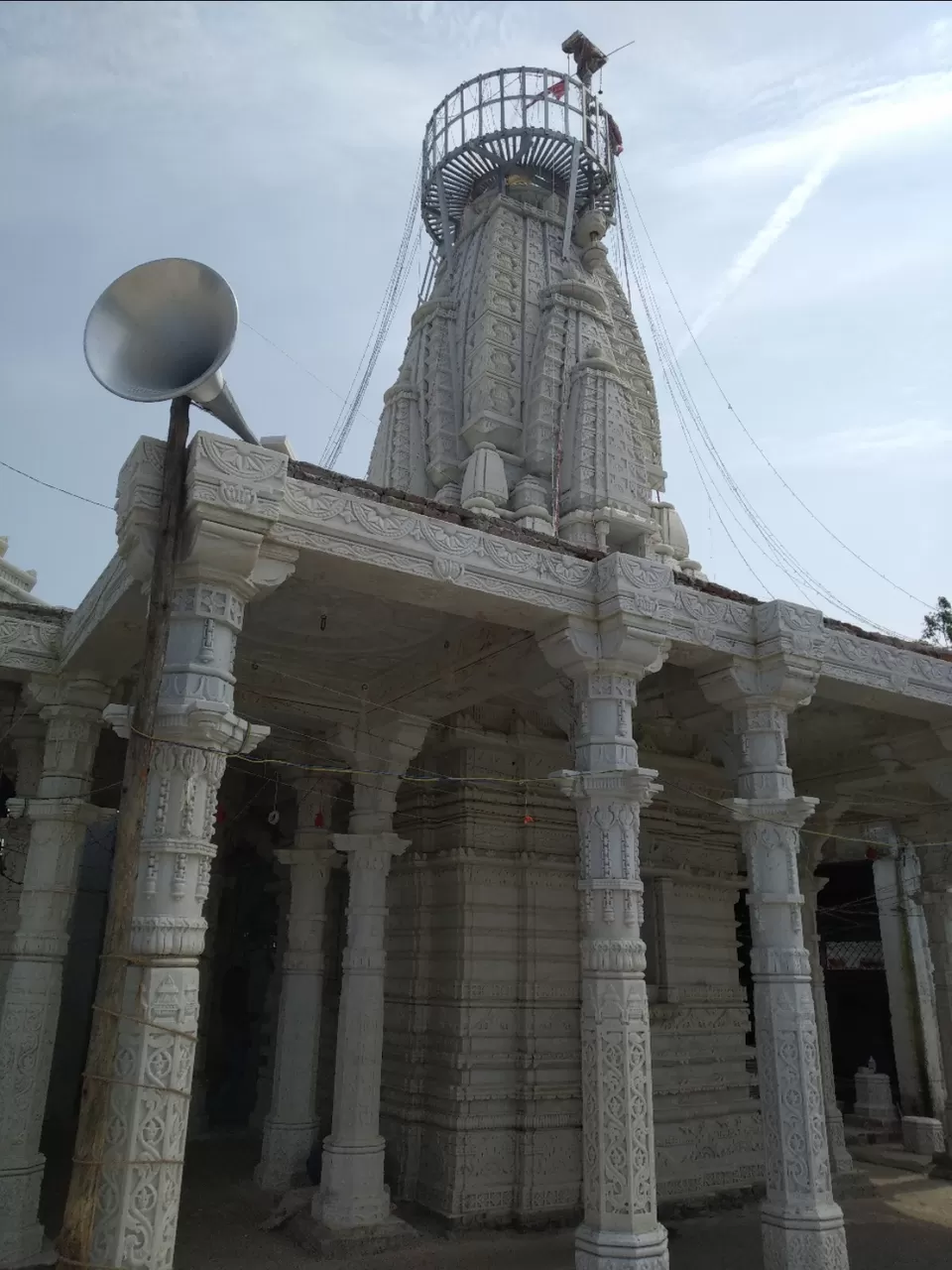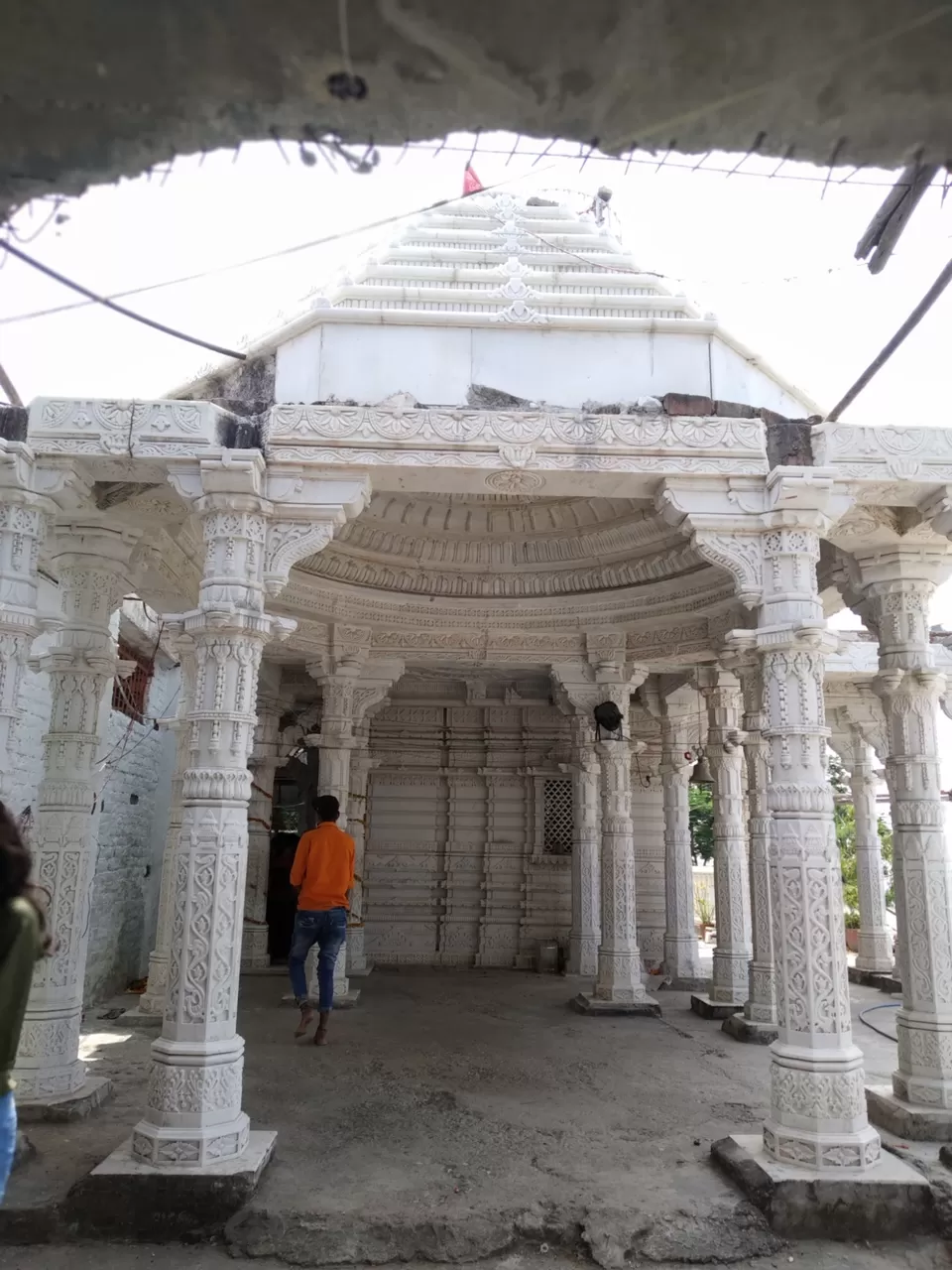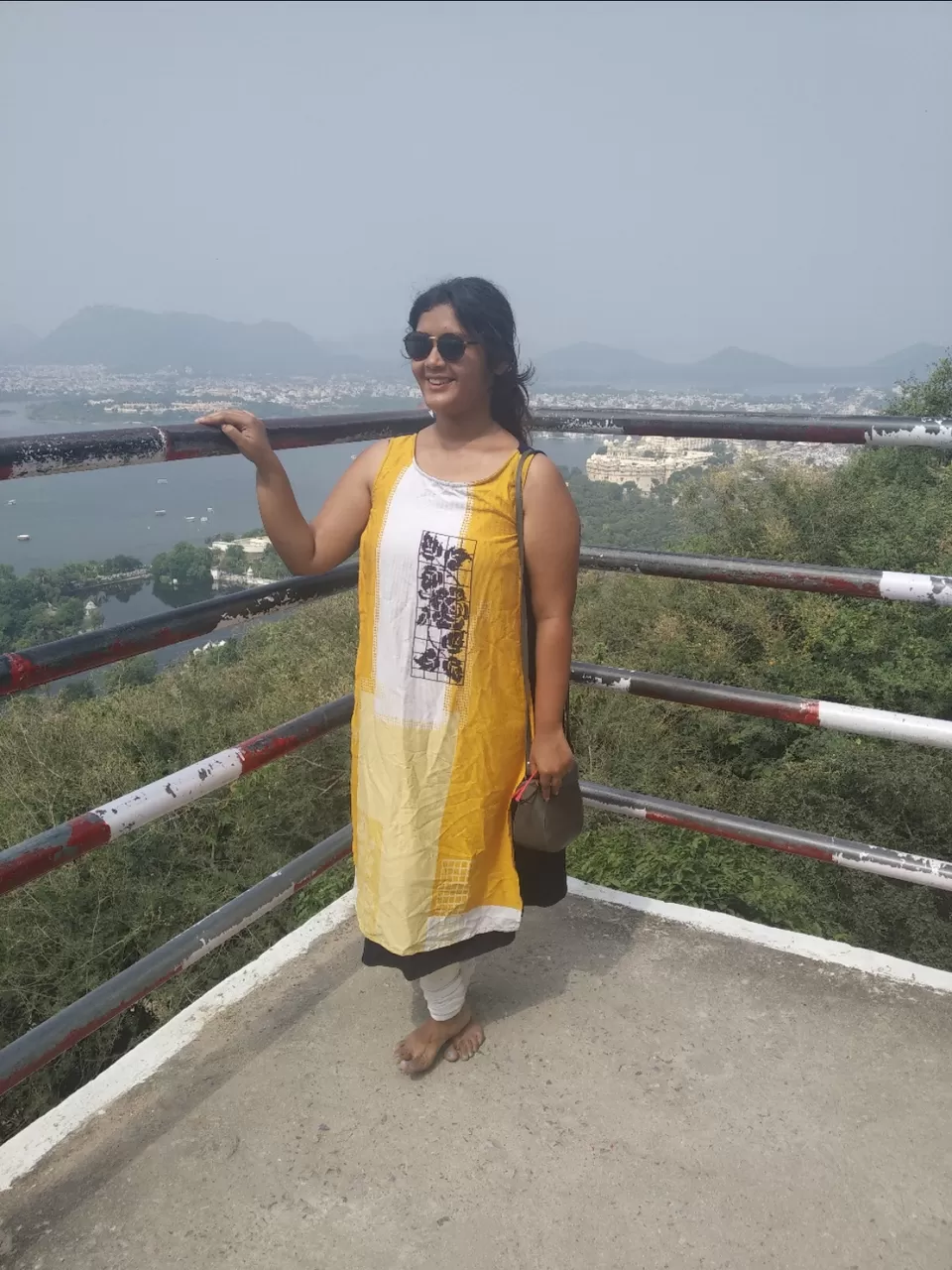 Post temple darshan it was already noon and as i was tired I decided to grab my lunch. I went to enjoy some local rajasthani lunch in a shop near Fatehsagar lake.Th e food was yummy and i don't have photos of it as i was busy charging my phone while eating. After lunch, i walked for around 5 mins to reach Fatehsagar lake. It's a very big lake and i just sat down to enjoy the beauty of it. You have speed boat option and there is also nehru park (a botanical park) located in middle of it.
As it was very hot i didn't opt for any of this and instead I just sat and soaked in the beauty of the calm waters here.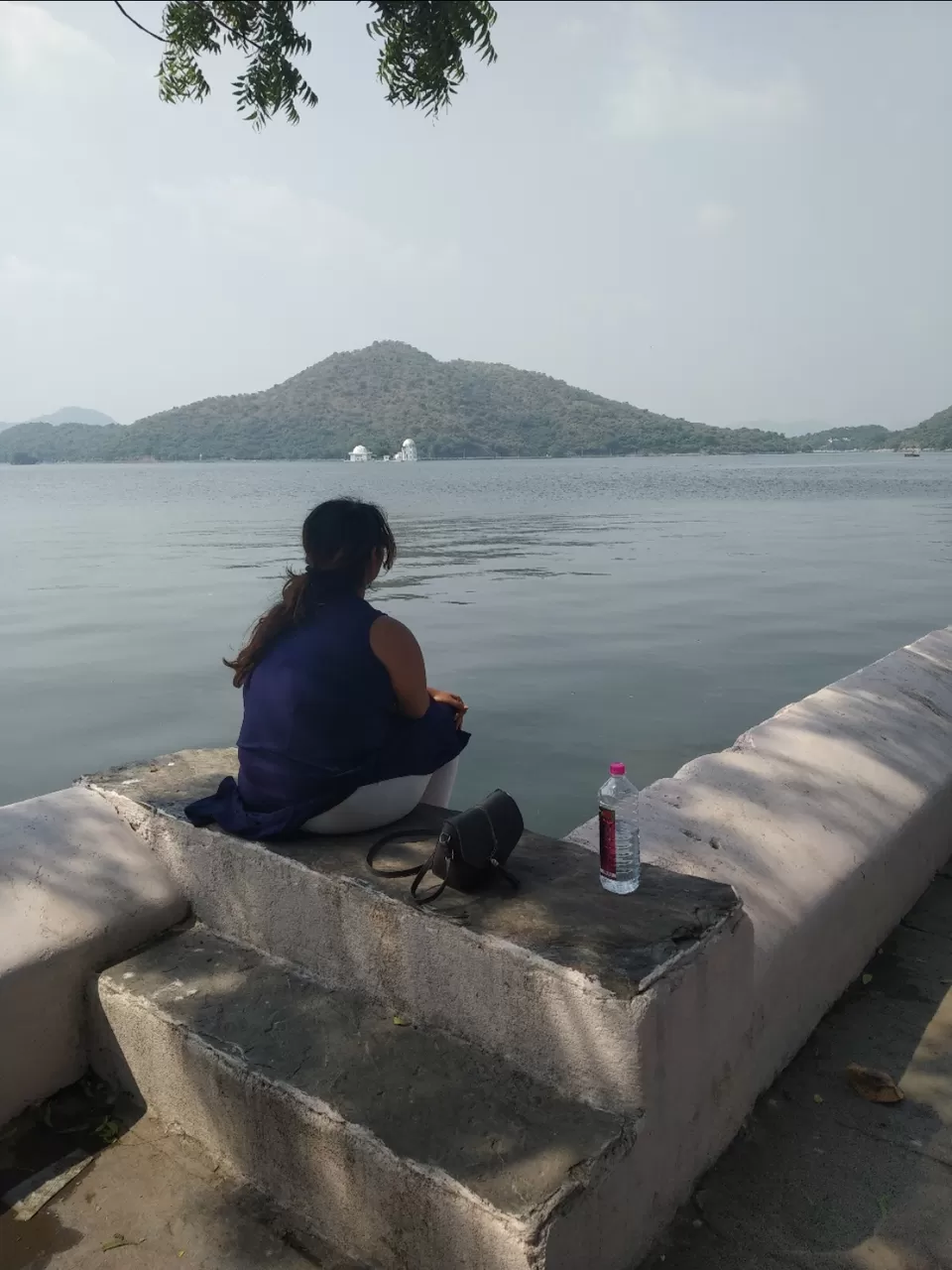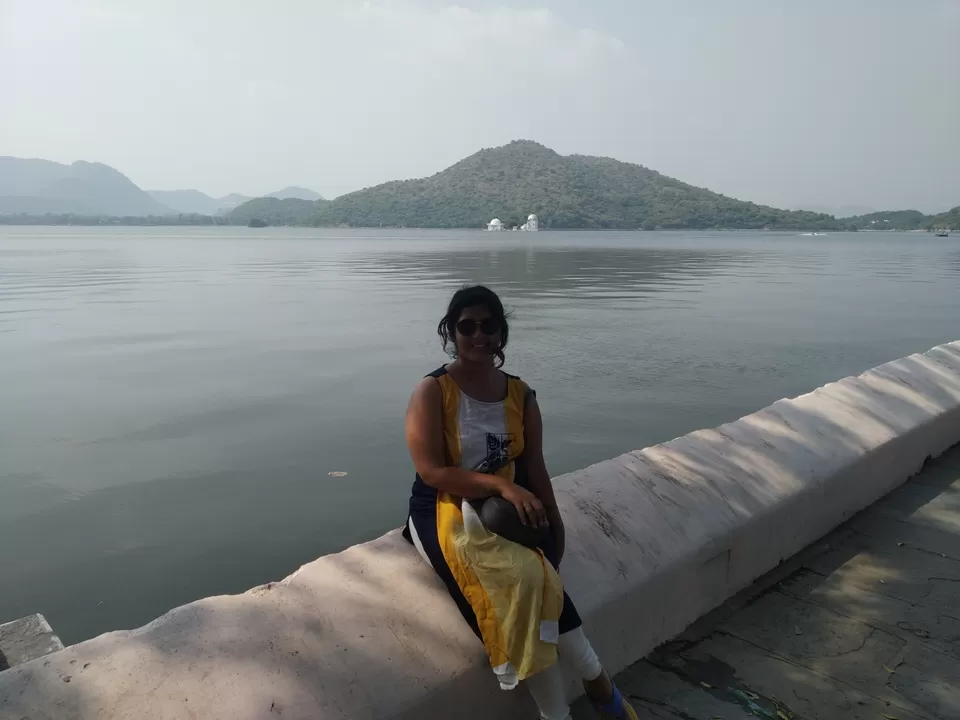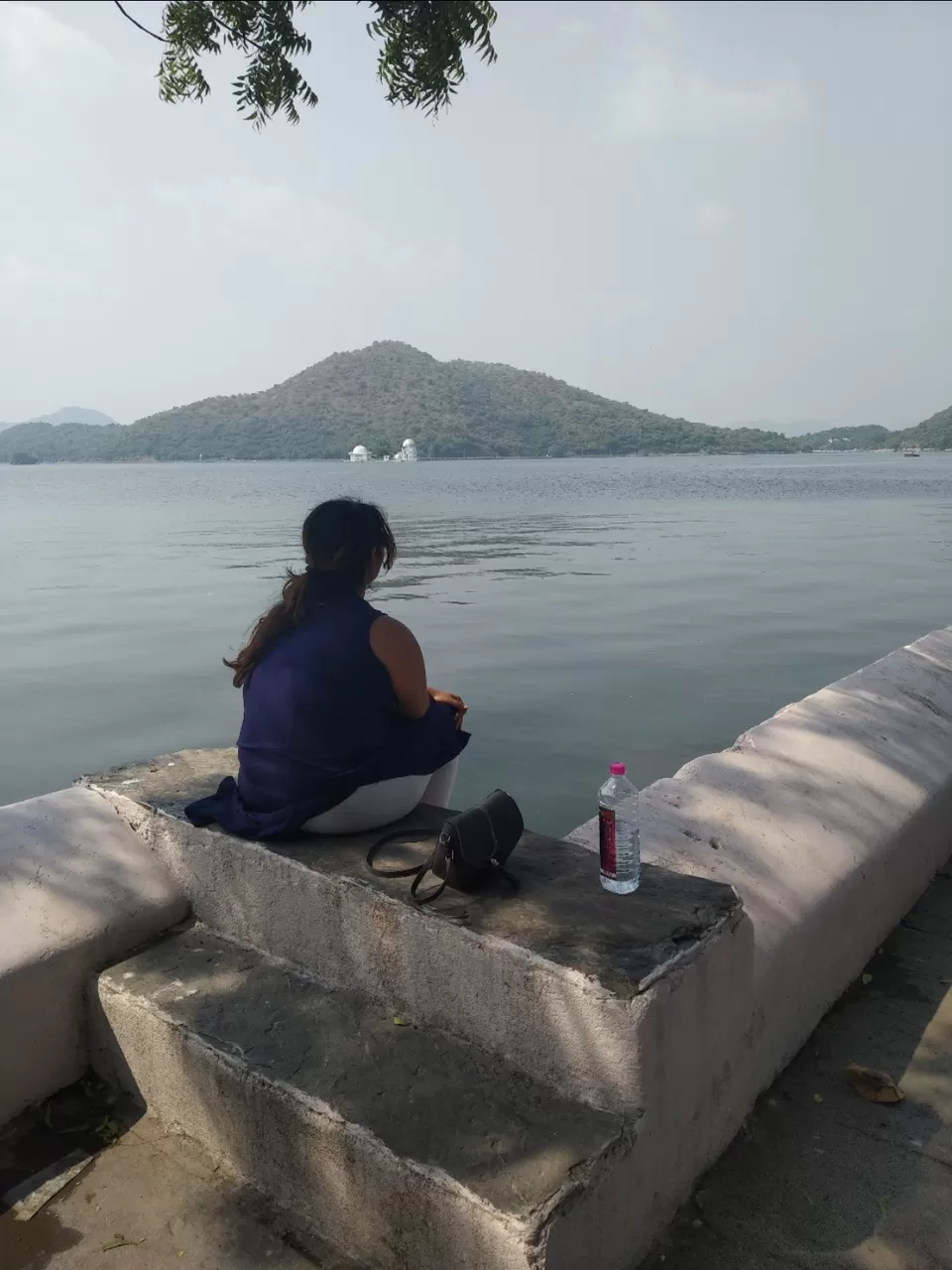 Around 3.30 pm I left from there to go to monsoon palace.The palace has a fort that you have to reach by booking a car ride (costs 100 bucks) and i spent over an hour here just by enjoying the view from top of the fort. There is not much to explore here but it's one of the best places to catch the sunset. I sat there enjoying the view ,played music and also managed to meet my best friends.(read monkeys).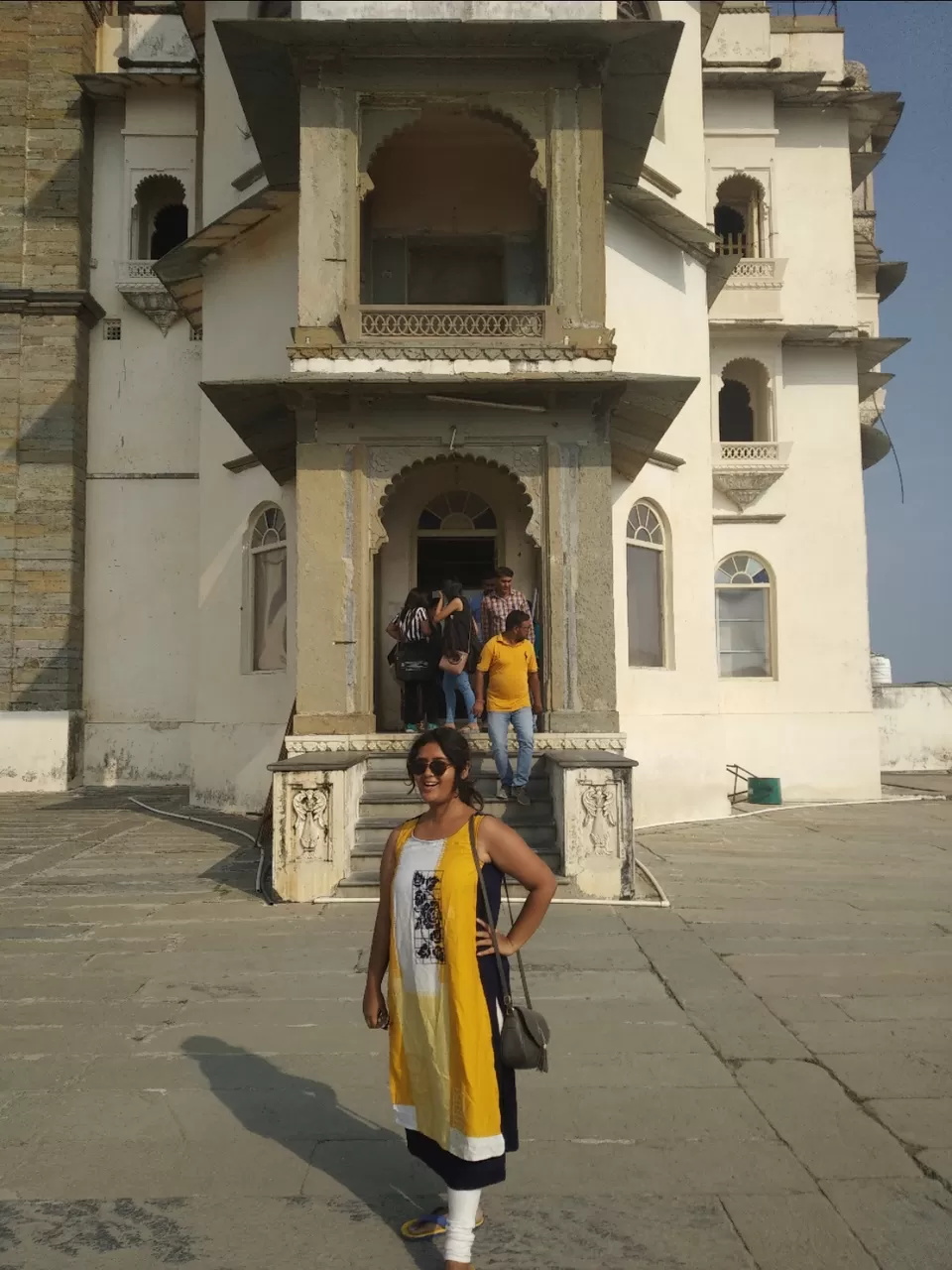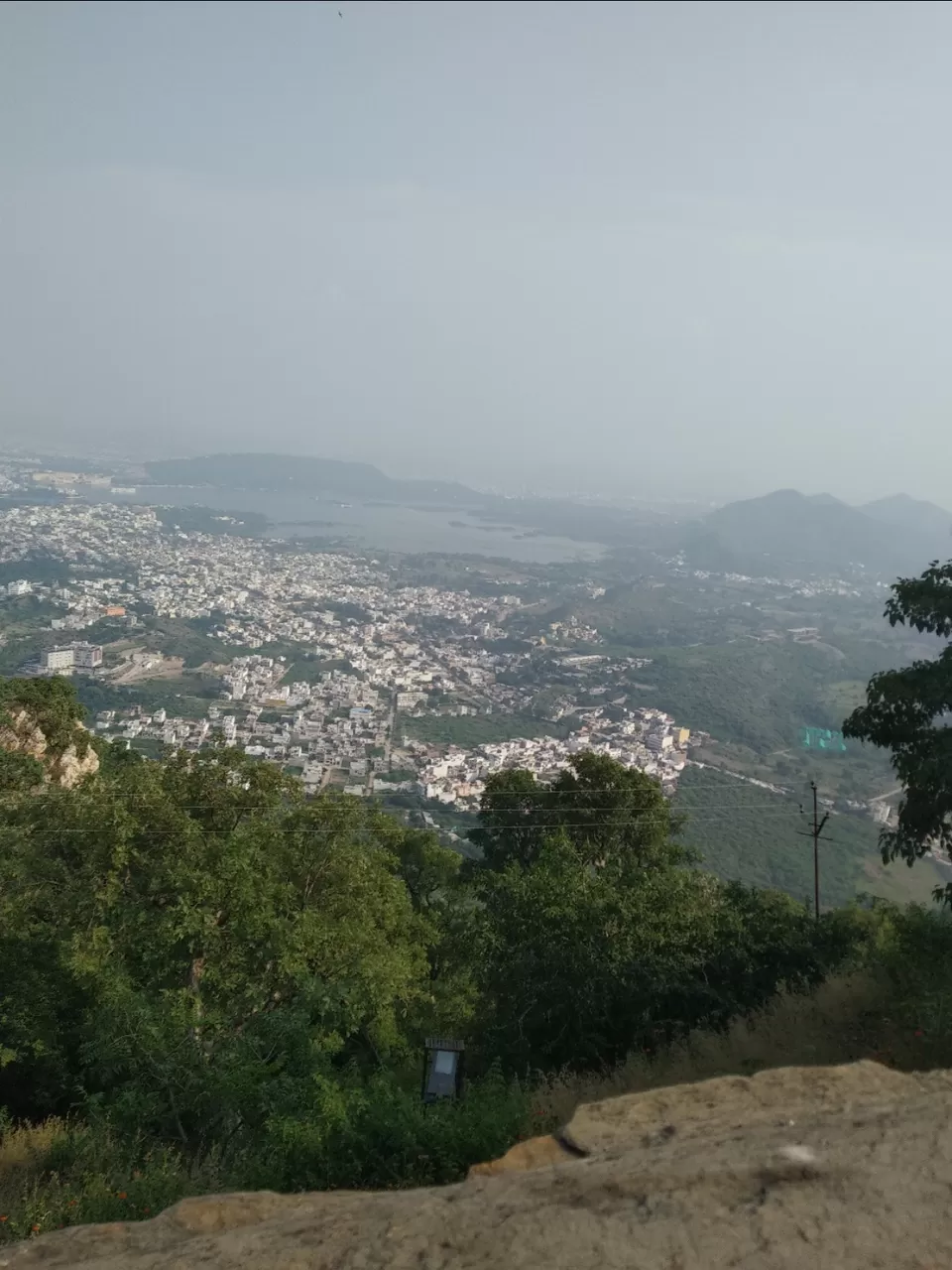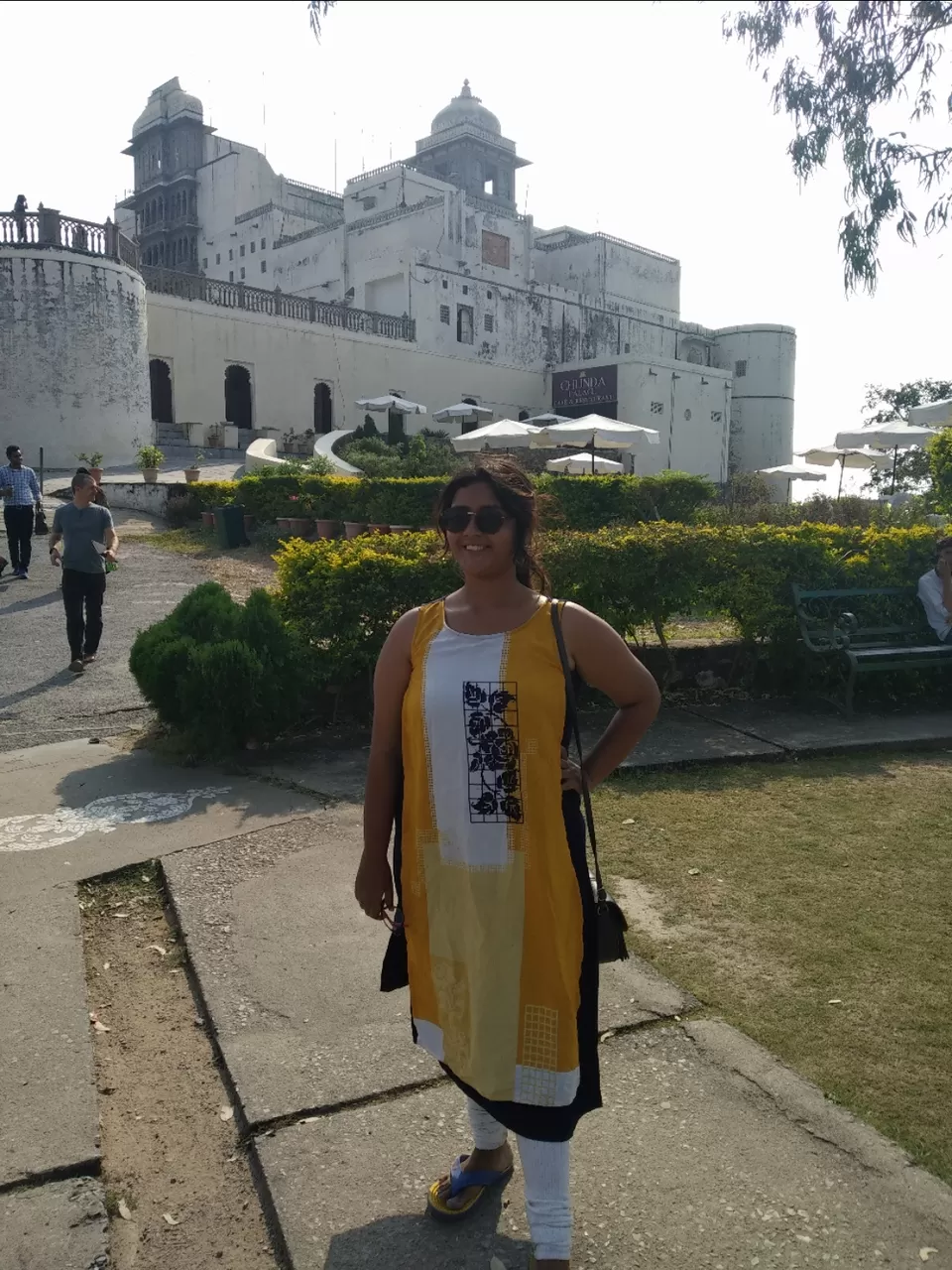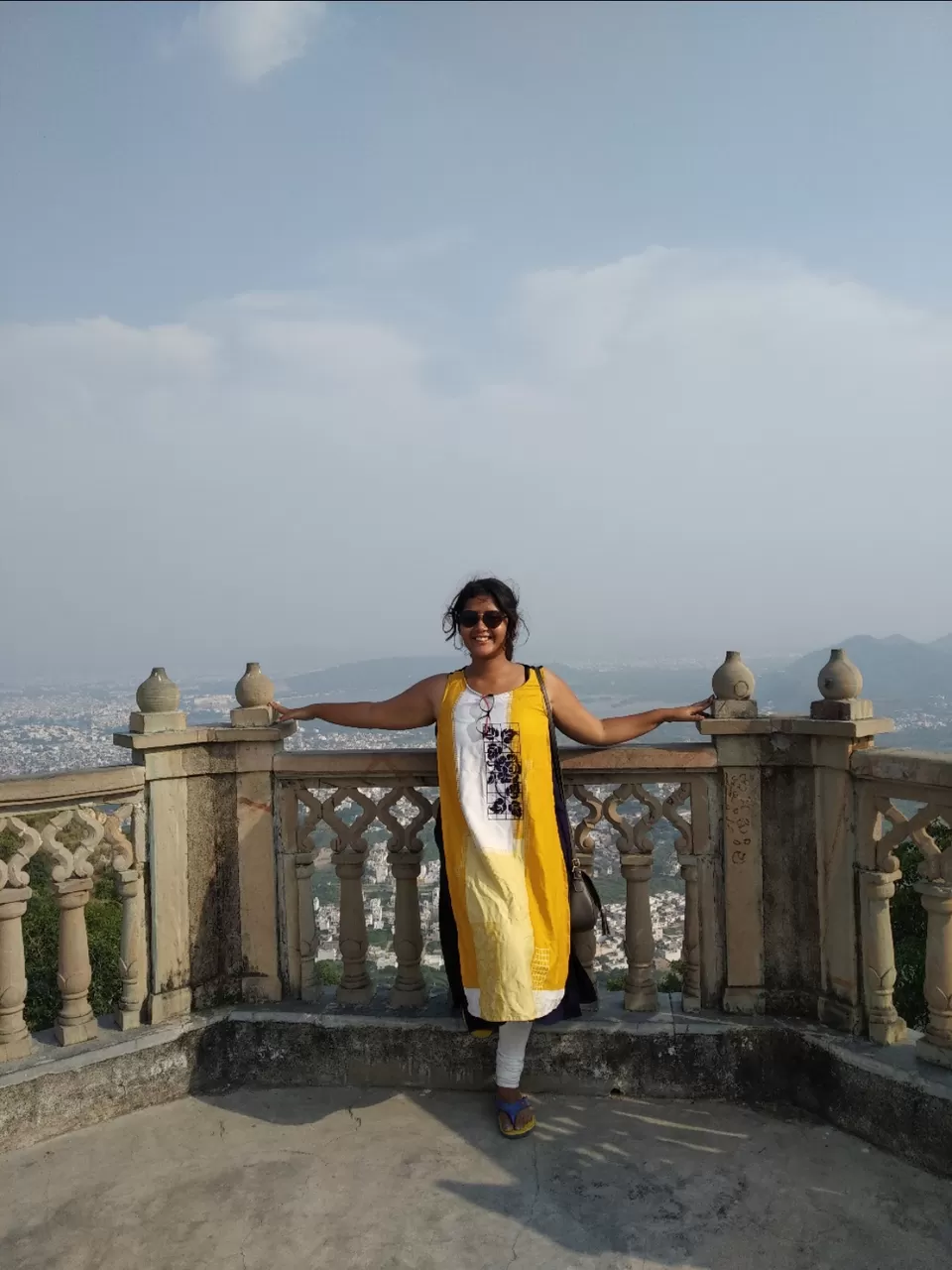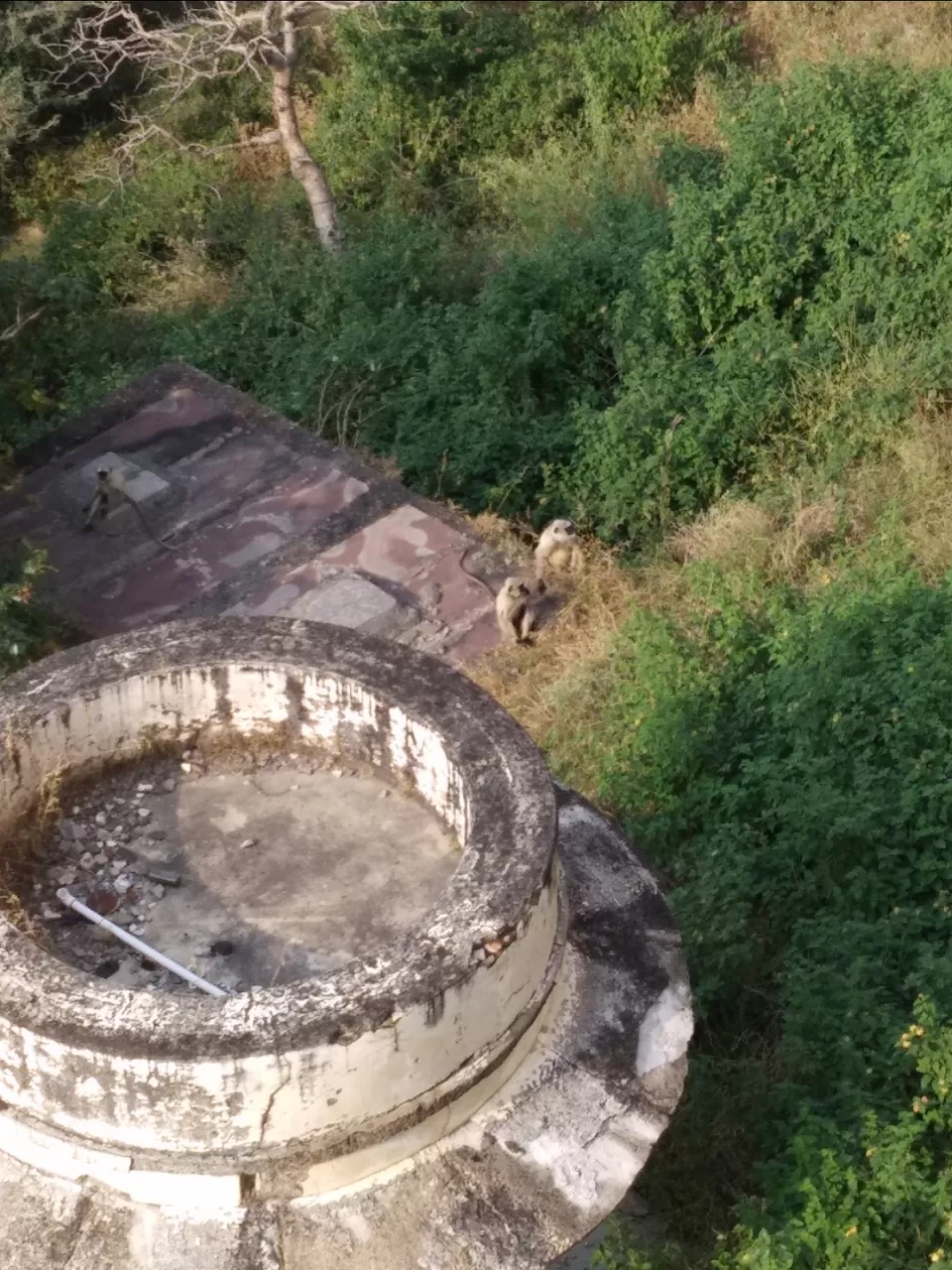 I took the same car ride downhill and it's a 10 min drive to the main gate and next thing i wanted was some coffee. I went to a nearby restuarant ( the food club) which is extremely overpriced so i didn't purchase anything there. I asked the driver to drop me back to the fatehsagar lake and i am so glad i took this decision.
I sat in an open air street cafe and enjoyed my cold coffee while watching the amazing sunset in the lake nexr to it. It's pretty crowded in the evening time but the view of sunset over the lake,the local street food and the lovely music (the cafe was playing) made the evening perfect for me. I ended up spending nearly 2 hrs by myself here.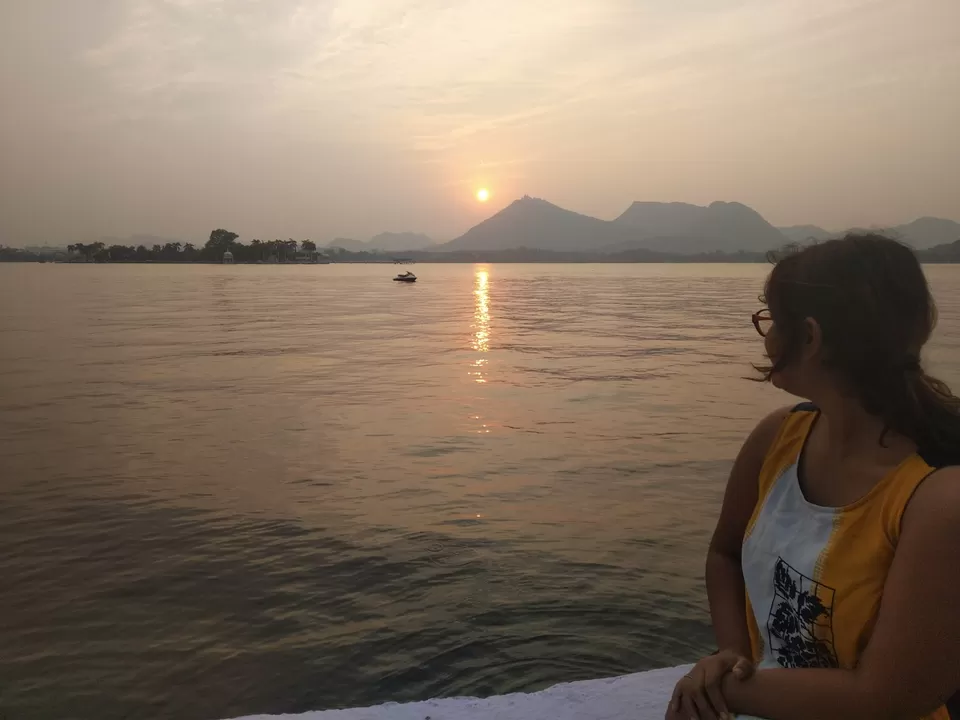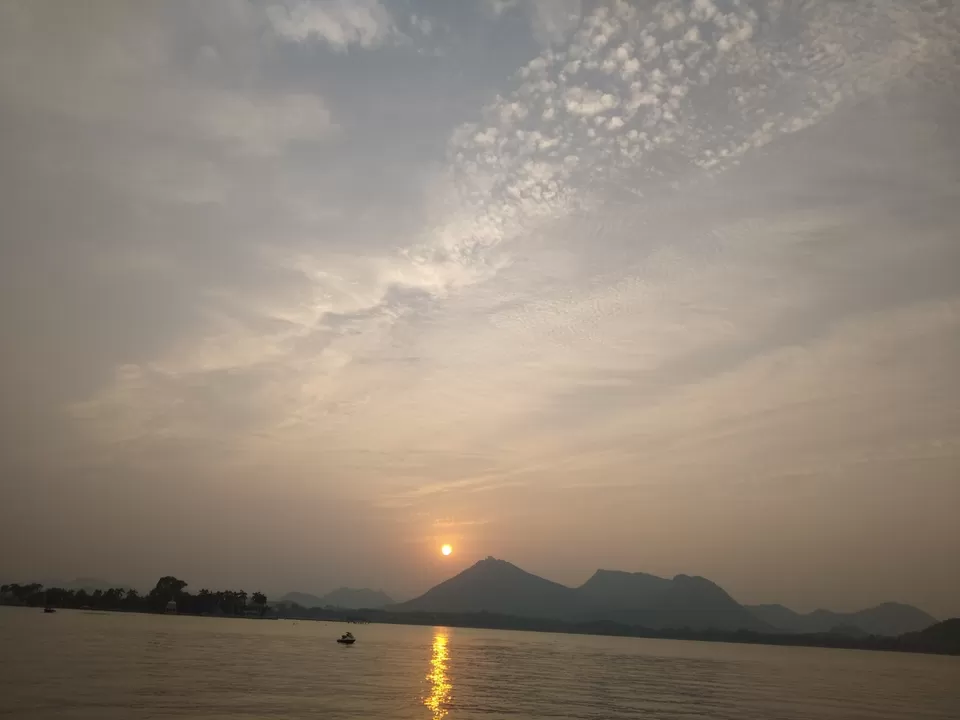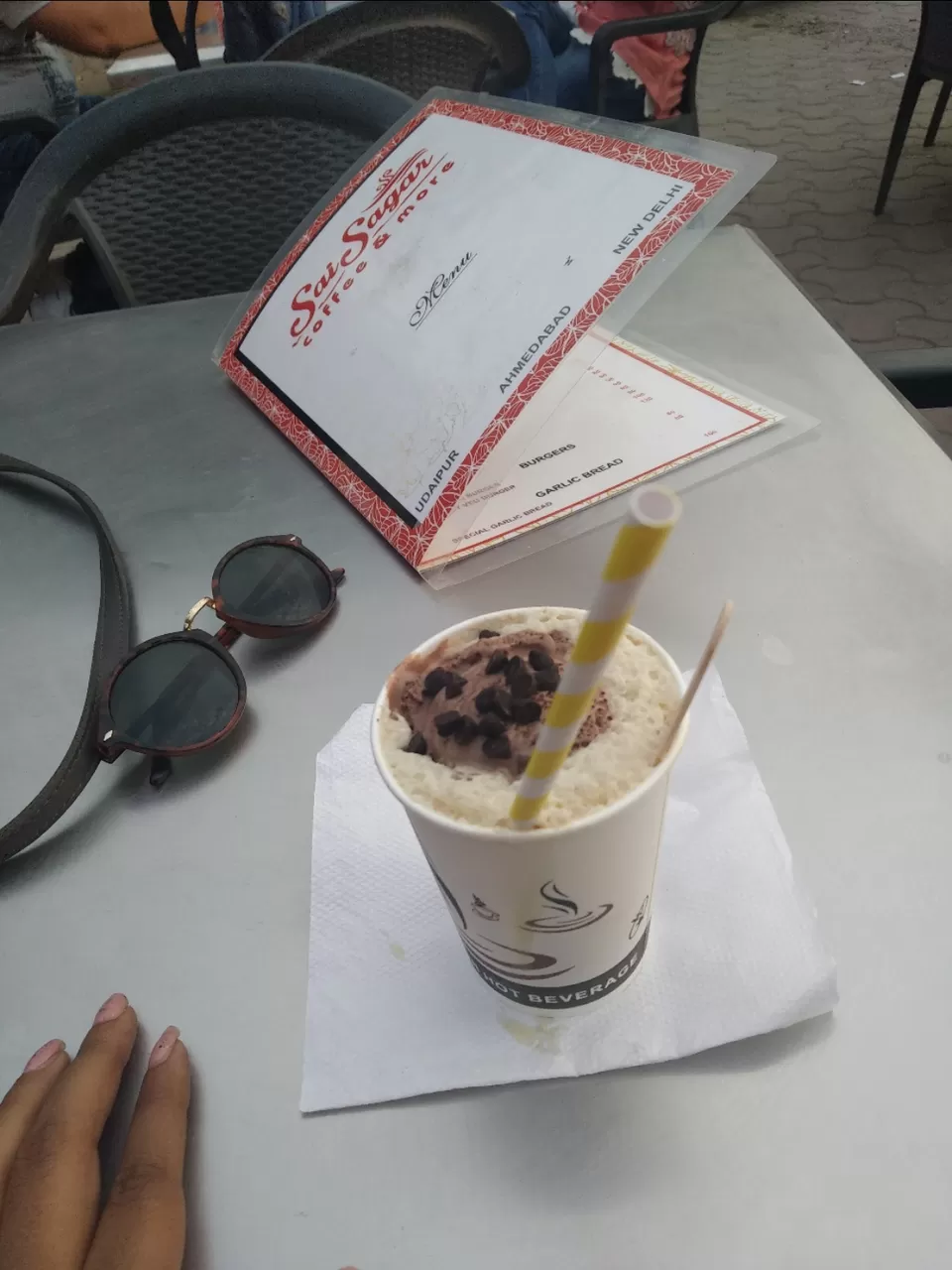 I had covered most places by now and there was still 4 hrs left for my return bus. I didn't know where to go now but by doing a bit of reserach i came across Saheli ki bari which is a 400 year old garden and it's open till 8pm .It's distance is just 2kms from the lake & it will cost you around 50 bucks by auto to reach here from the lake. Honestly it just has a fountain there and a few shops inside selling overpriced goodies. The entrance ticket is 20 rupees and i came to know some famous bollywood songs have been shot here. The local guides will try to harass you here so try to avoid them as you don't need any guide here.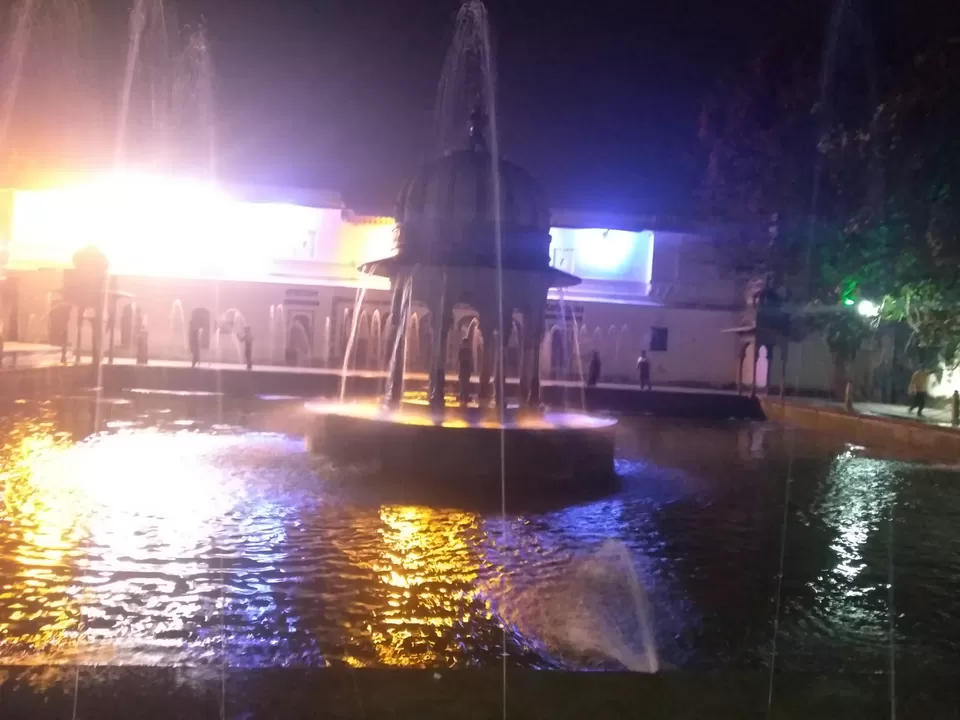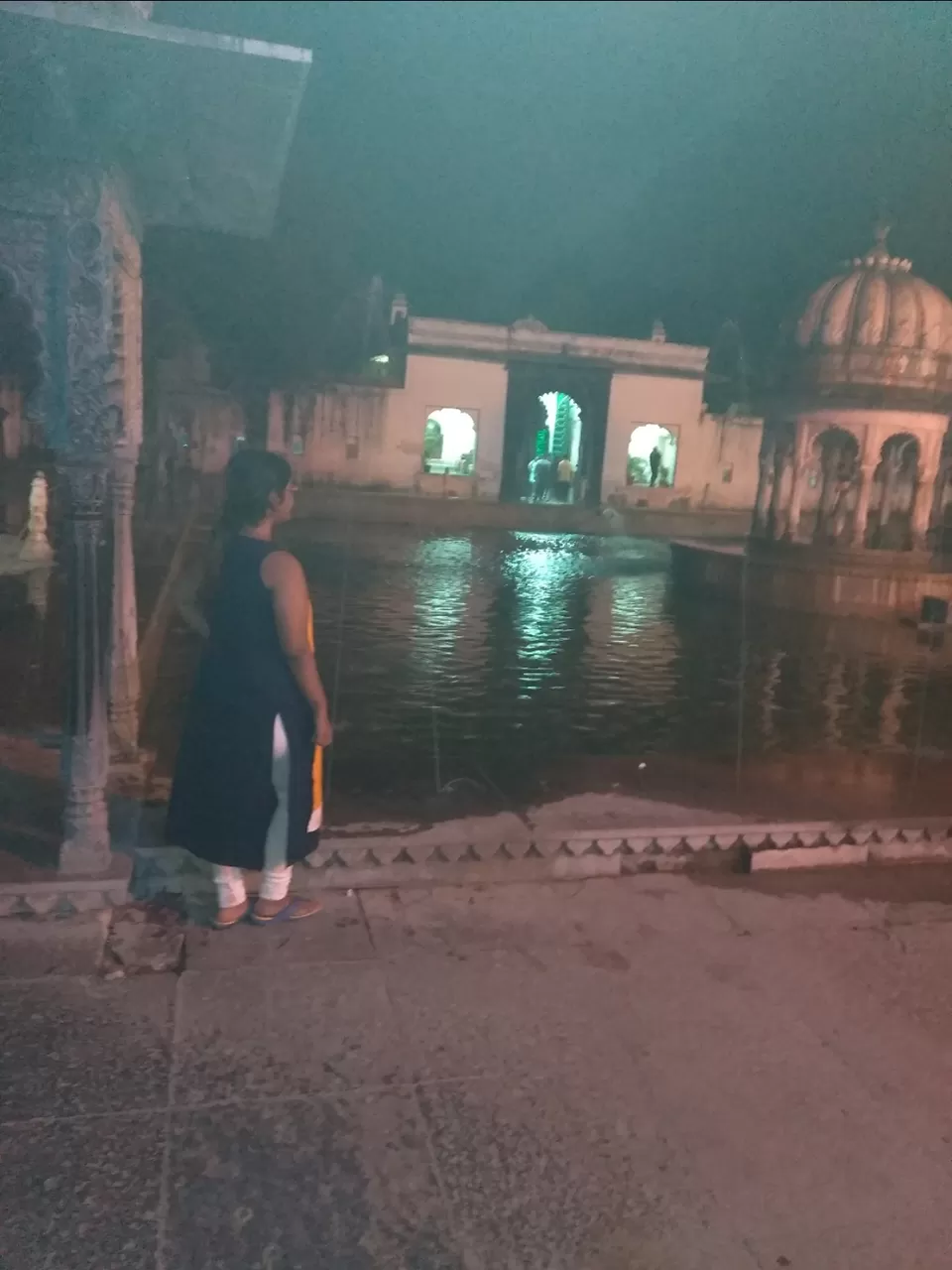 When i left from here my phone battery was almost dying and i desperately needed to charge it. I walked to a nearby cafe and i spent nearly 2 hrs there ( as i had covered almost everything) while enjoying an ice-cream and reading a story book . Luckily the cafe doesn't drive you away and the ineriors is pretty cute. I booked an auto from there around 9 pm and reached my bus stand to board my return bus to jaipur.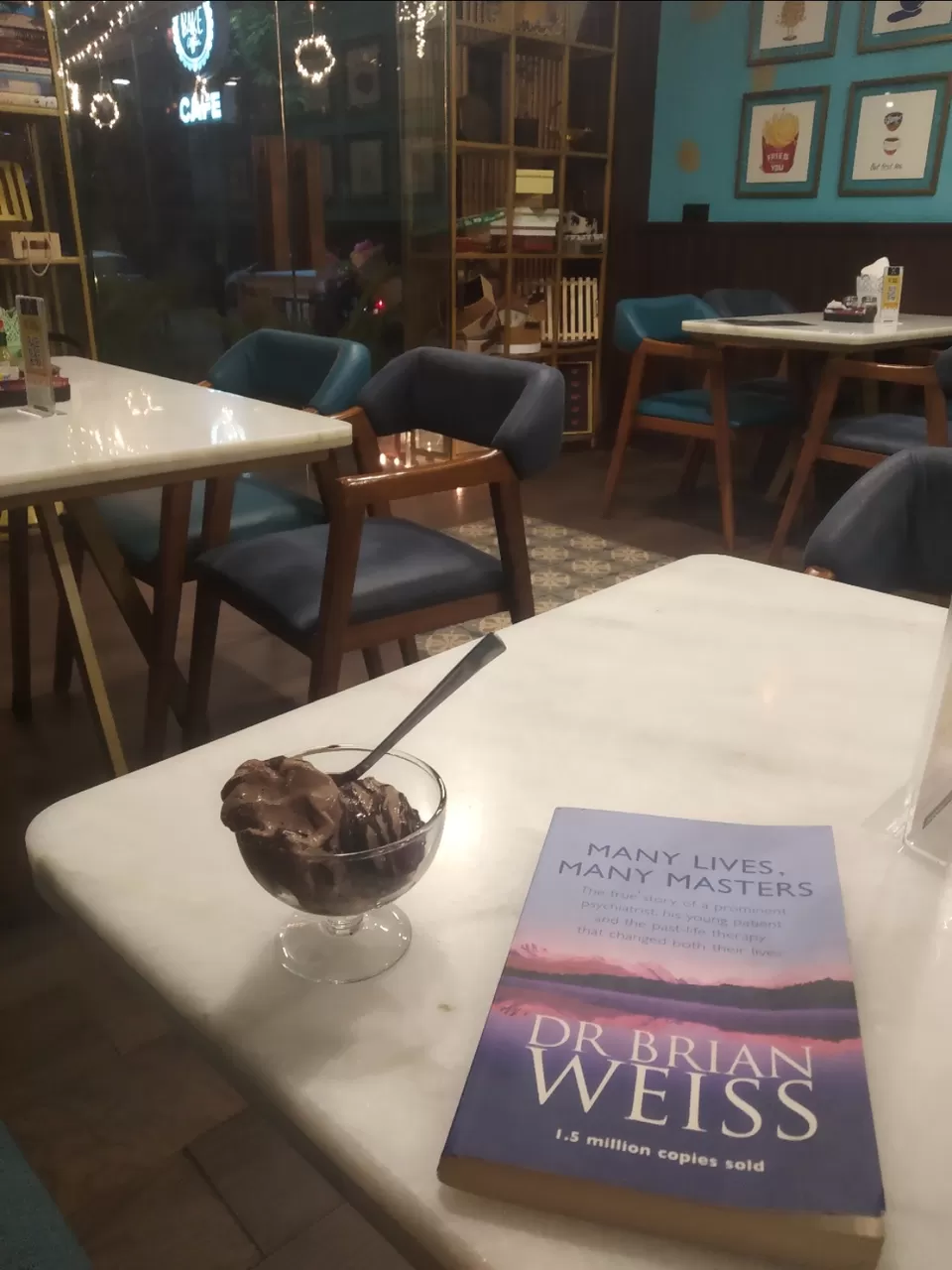 As you can see I haven't booked any hotel here and i spent the whole day hopping from one corner to another.Overall i felt content at day's end by covering all major places of Udaipur in just 24 hrs . Exploring a new city all by yourself is one of my fav things to do & i can't wait to be back soon to see more of Rajasthan.