5 Interesting Facts on Hawa Mahal in Jaipur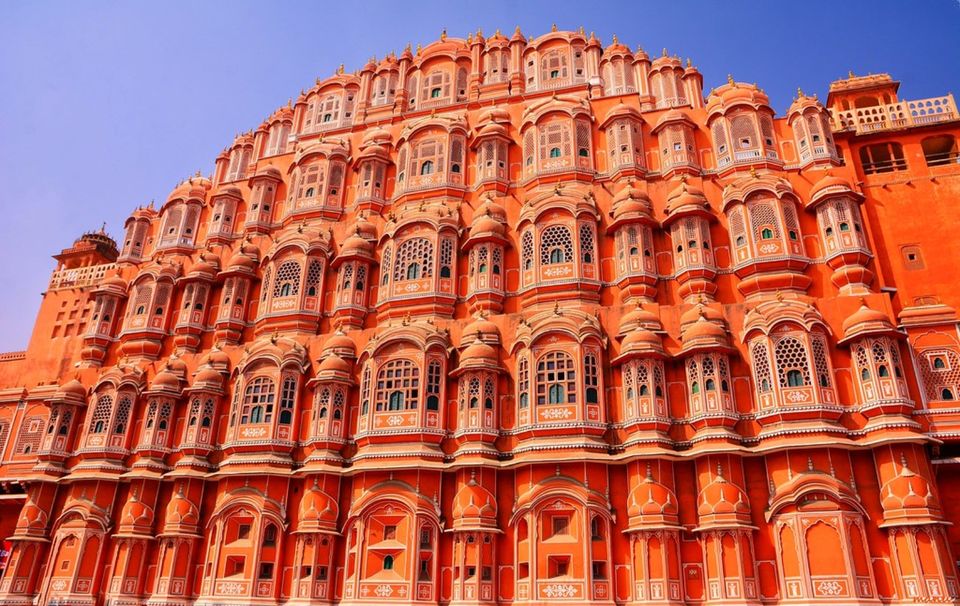 Jaipur's Hawa Mahal, known as the Palace of the Winds, was constructed in 1799 for Maharaja Sawai Pratap Singh as part of the enormous City Palace at the center of Jaipur. It is undoubtedly one of the most distinctive monuments in India and a must-see destination. Here are five interesting facts about the palace:
Built-in the devotion of Lord Krishna
Intentionally built in the shape of Lord Krishna's crown, Sawai Pratap Singh was believed to be a great devotee. His passion became the reason behind this design. Krishna is the major deity in Hinduism and is often depicted with a crown or peacock feather wreath.
It looks like a beehive
Its unique five-story exterior emulates that of a beehive with its 953 small windows called jharokhas. The windows were intentionally built as a cooling mechanism to keep the wind blowing inside the palace.
Royal women used it to view the city secretly
The royal women's quarters, referred to as Zenana, were connected to the windows. The women sat behind the windows to watch the daily life of the city below without being seen. Physically, the zenana of the court consisted of exceptionally luxurious conditions, such as detailed murals of court life, running water, fountains, and meticulous gardens.
Jaipur is also known as the Pink City
The distinctive rosy color of the palace comes from the natural sandstone from which it is built, which also gives Jaipur its nickname, "The Pink City." This is the dominant color scheme of all buildings in the city.
Built by grandson of the founder of Jaipur
Sawai Pratap Singh is the grandson of Maharaja Sawai Jai Singh, who was the founder of Jaipur. To date, Jaipur is the capital of India and the largest city of the Indian state of Rajasthan.