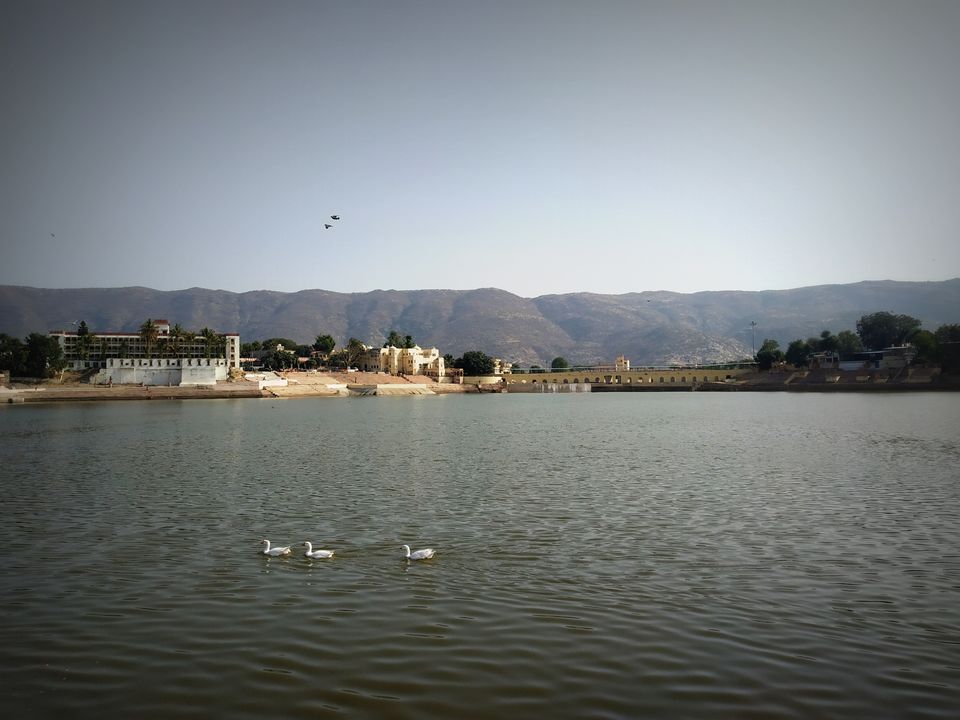 On my last birthday, I thought of spending the day doing what I love the most- travelling. My Strolling Shoes took me to Pushkar and I took my best friend (also my favorite travel companion) with me. Ranging from eating to shopping, we did everything 'a lot'. And unexpectedly, we witnessed the dark side of Pushkar as well. Two days in the holy city of Rajasthan was everything I could ask as a birthday gift for myself.
Read on what made it so special…
Pushkar Ghat and Pushkar Lake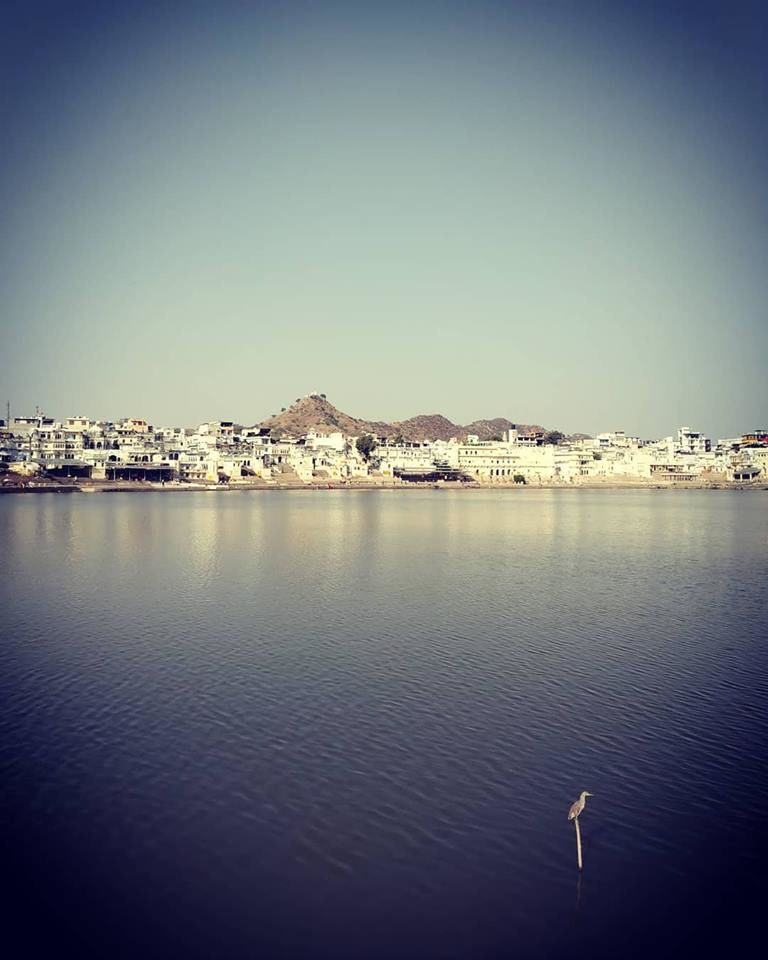 The Pushkar Lake (a declared heritage monument) is hugged by 52 ghats, and most of them are 300 years old. The ghats are used for sacred bathing and rites, such as ancestor worship. Out of these ghats used by pilgrims to take a holy bath in the lake, ten important ghats on its periphery have been declared as 'Monuments of National Importance'.
Brahma Ghat is the most popular among many others such as Gau, Yag, Jaipur, Karni, Dadhich, Saptarishi, Gwalior, Kota, Varaha, and Gangaur Ghat.
It is believed that the lake was created when a lotus fell from the hand of Lord Brahma. People strongly believe that the water next to each ghat has special powers ranging from giving beauty and charm to curing diseases like leprosy. They have faith that just one dip in the waters of the lake is equal to performing yagnas for hundreds of years.
These ghats in the sacred town of Pushkar amplify the splendor of this holy city. Various kinds of religious ceremonies are held in its vicinities. The calm aura of the place is something that you should not miss. Visit there in the evening and you will not even realise spending a couple of hours sitting there and just looking at the serene water body.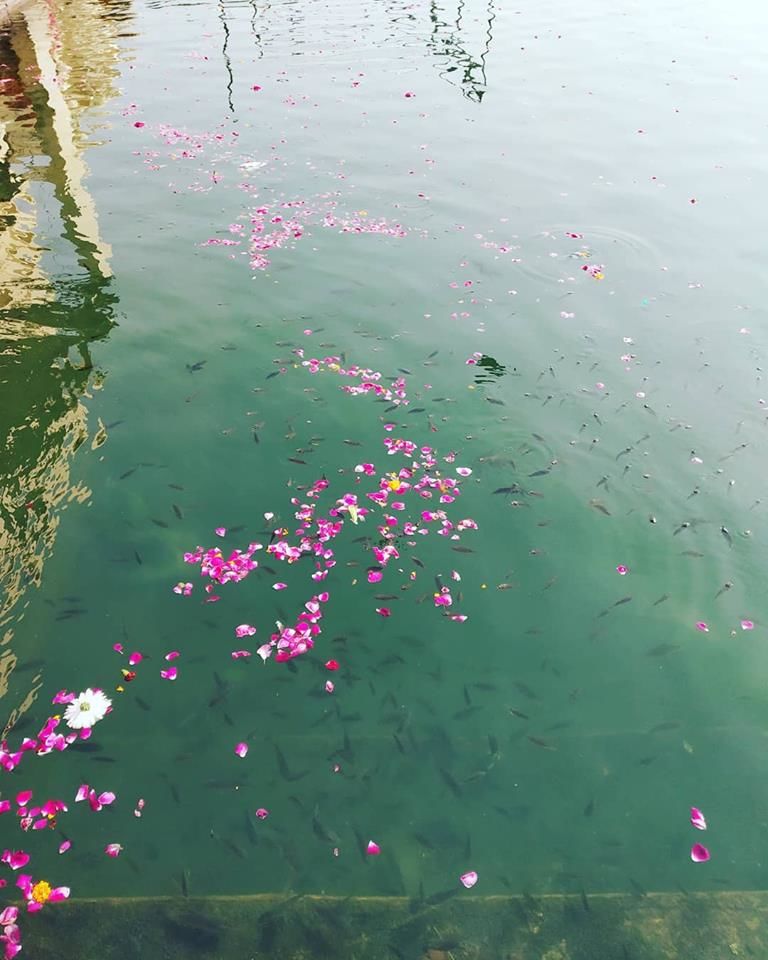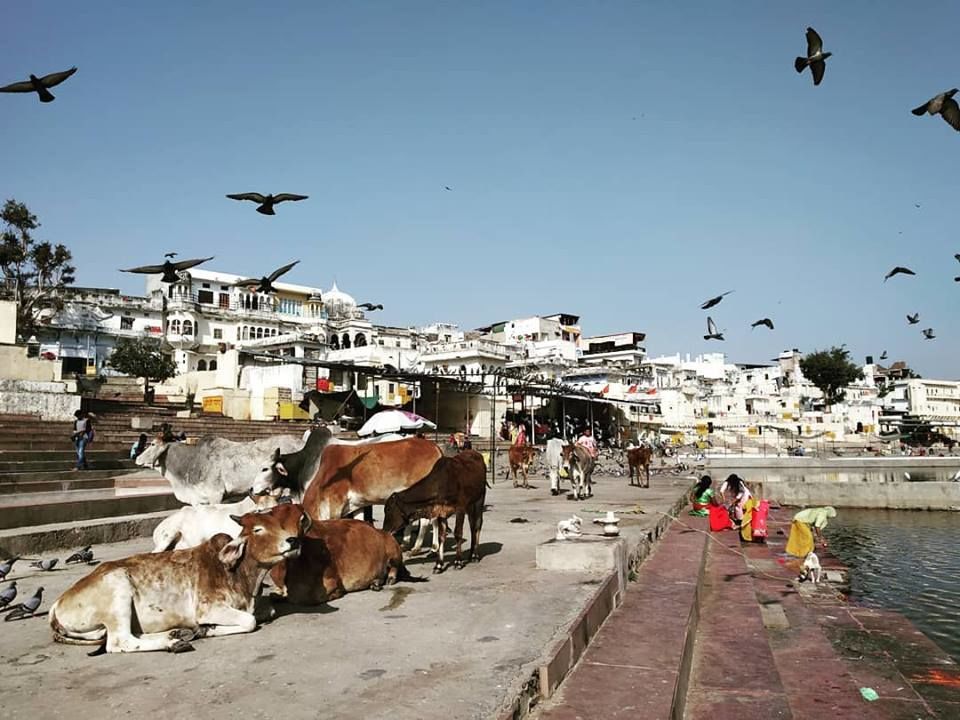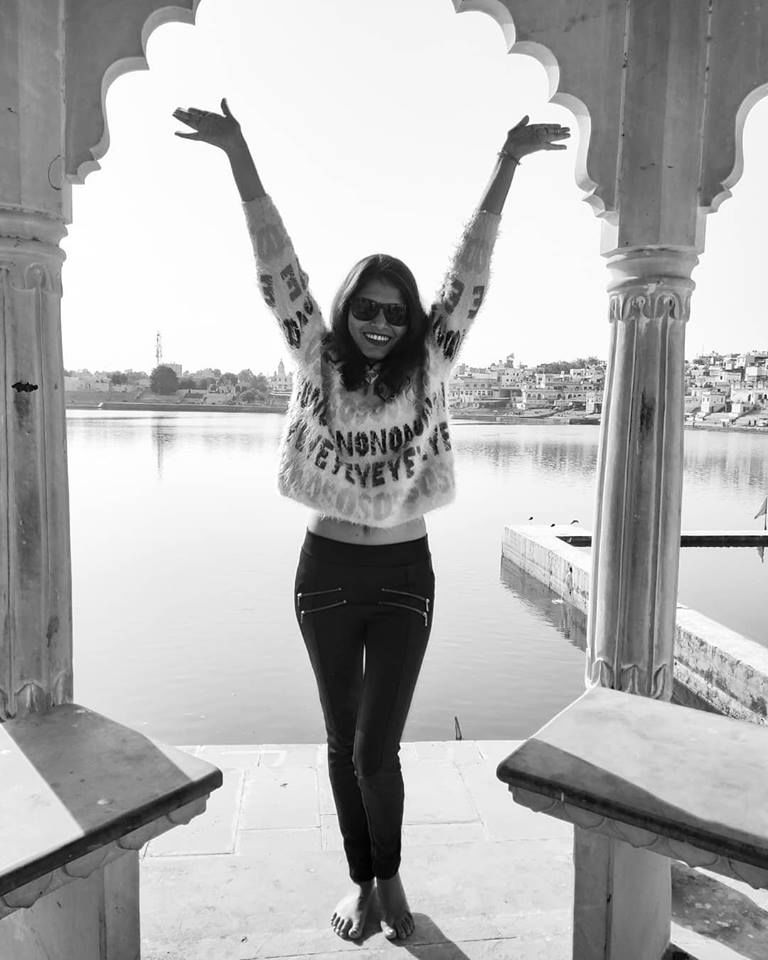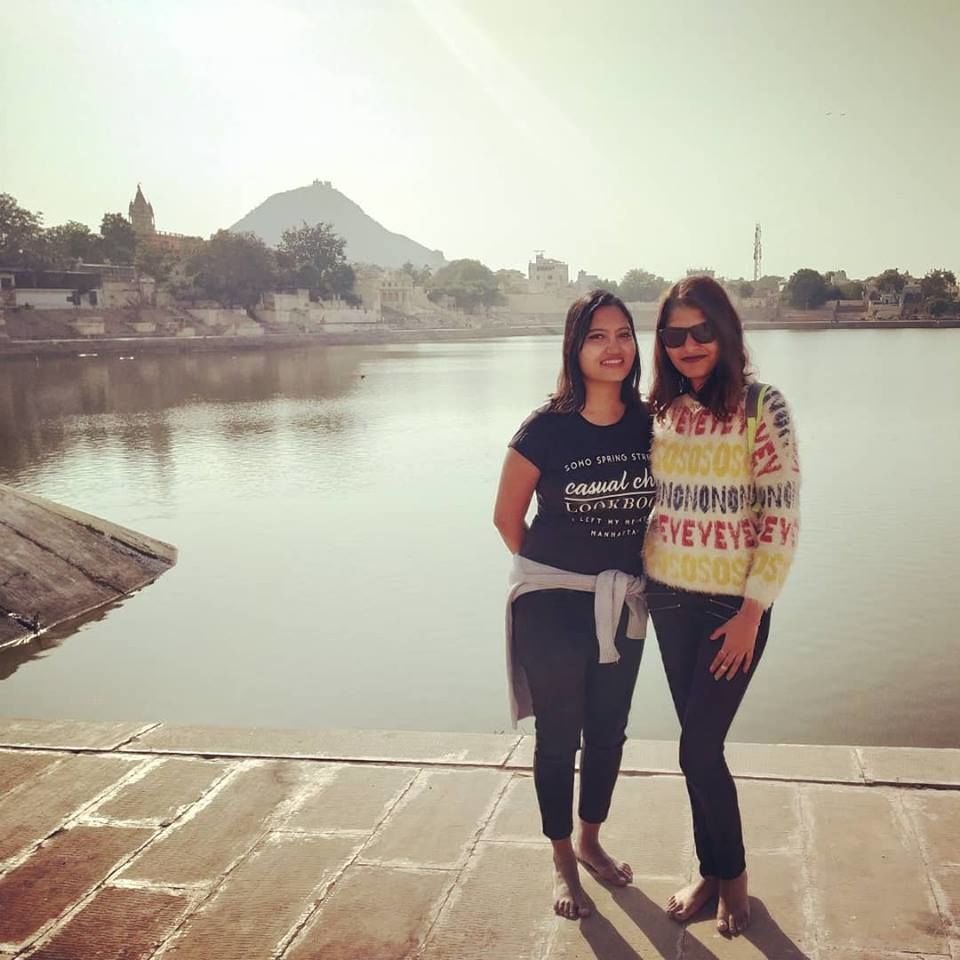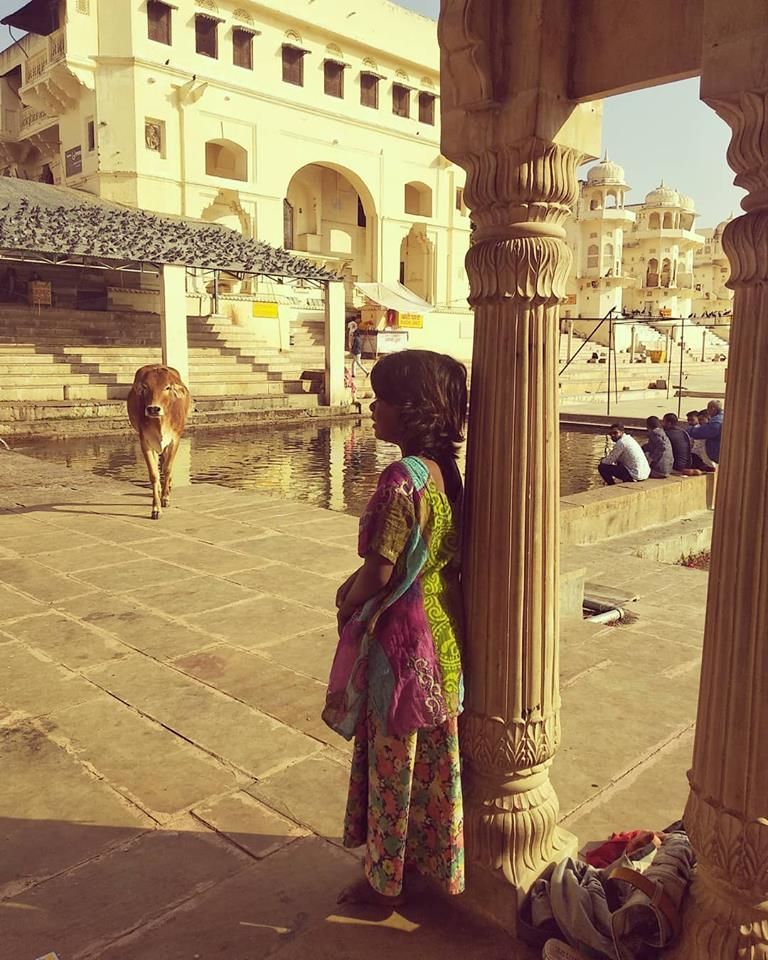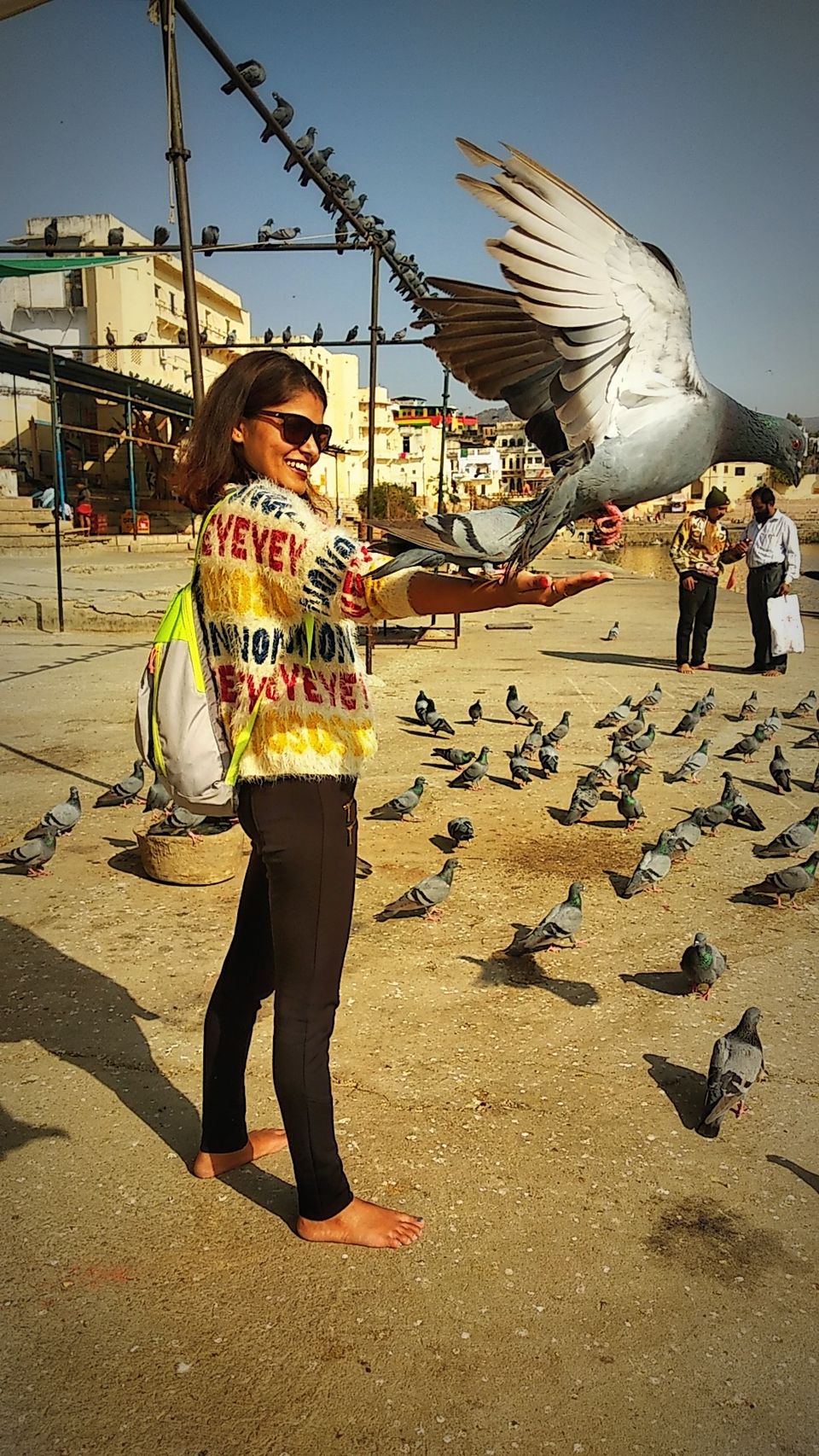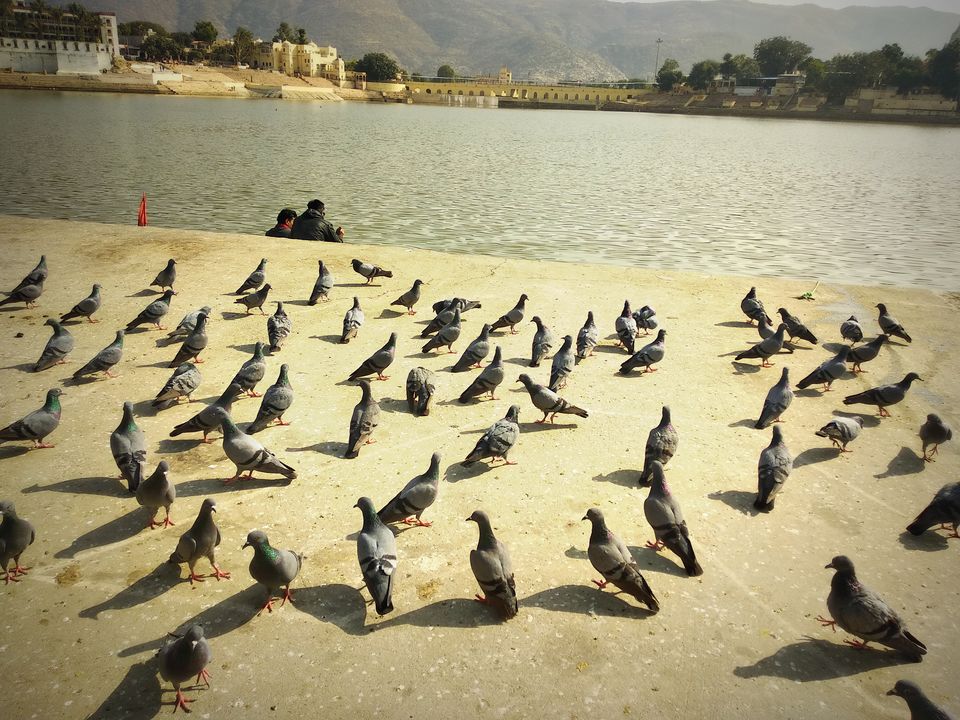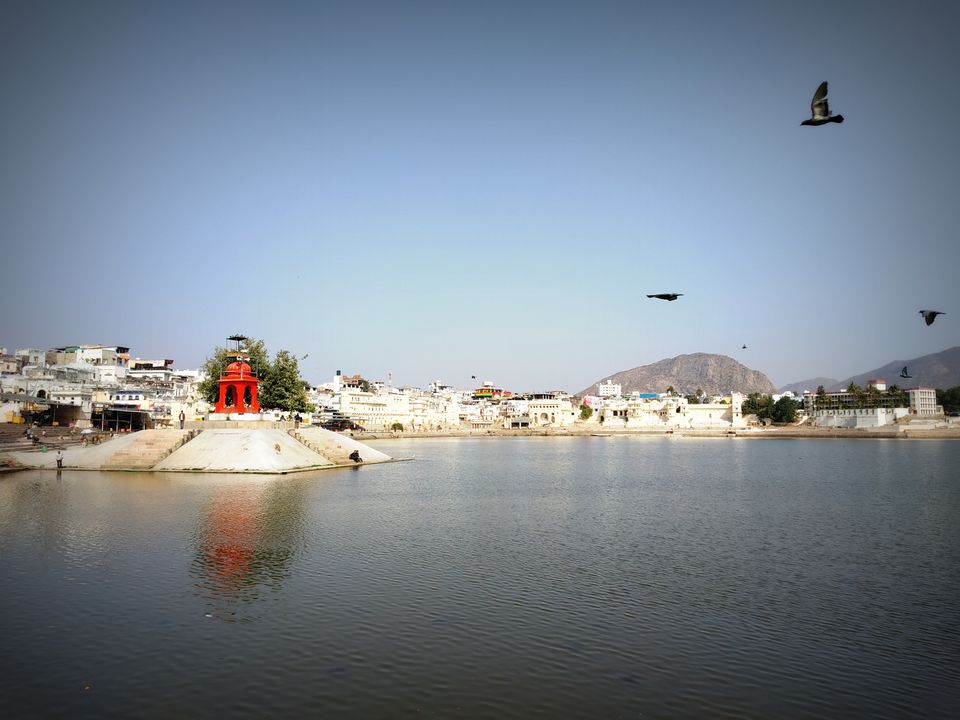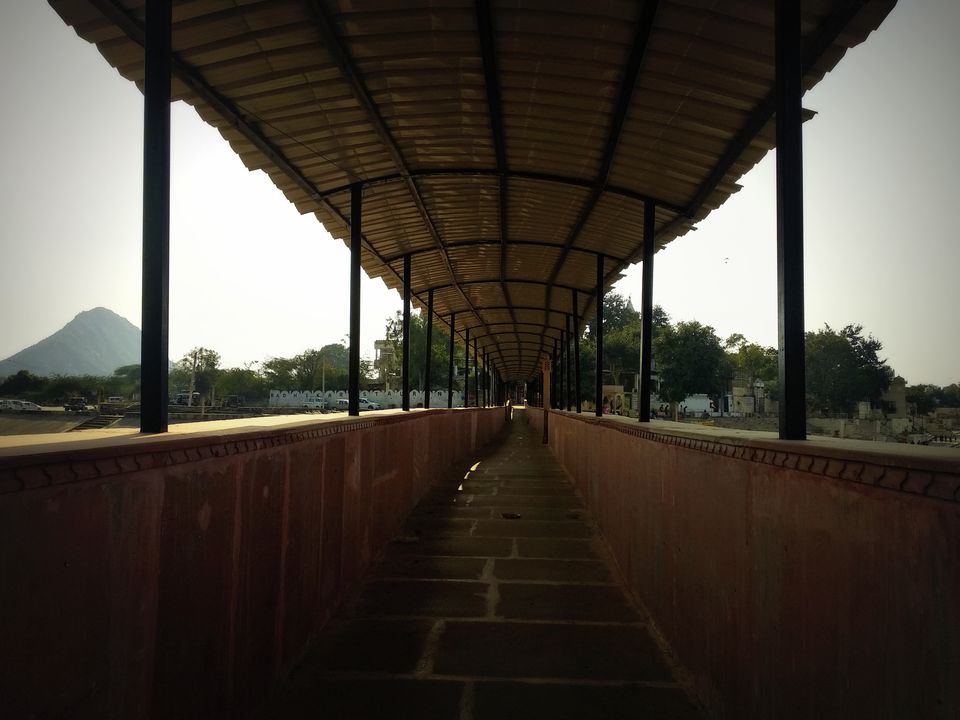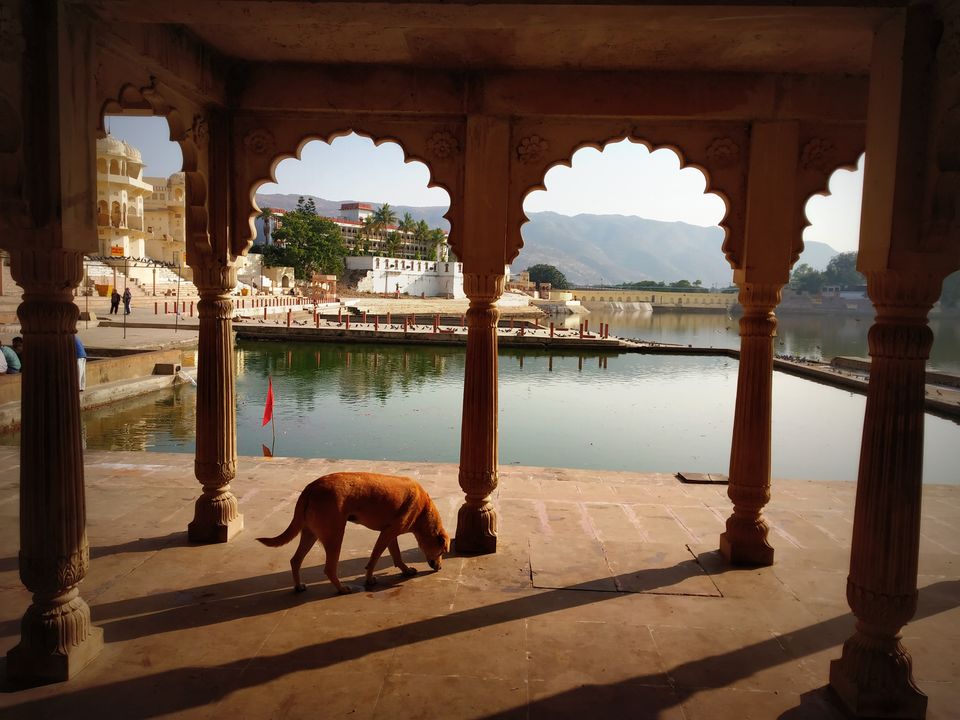 Brahma Temple
This Hindu temple is situated close to the Pushkar Lake. It is counted among the few existing temples that are dedicated to the creator-God Brahma. The temple is built with stone blocks and slabs, joined together with molten lead. As a mark of offering to Brahma by the devotees, the marble floor and walls inside the temple have been embedded with silver coins with their names inscribed on them.
Photography is not allowed inside the temple.
For those looking for a spiritual getaway, Pushkar boasts of various other temples including Raghunath Temple, Atmeshwar Temple, Mahadeva Temple, Old Rangji Temple, Apteshwar Temple, Savitri Temple, and Paap Mochini Temple. These temples will take you through the history lanes of this ancient city as well.
Shopping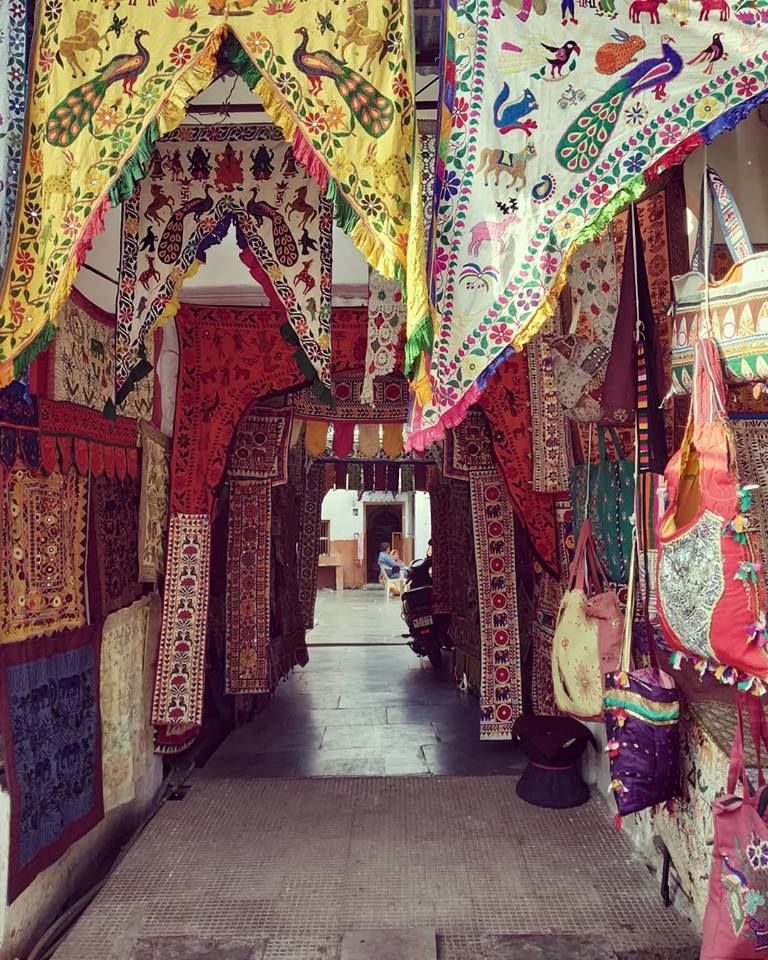 Strolling around the Pushkar market near the lake is a must do. The market comprises local shops, showrooms and emporiums. You can find here a huge variety of embroidered clothes, silver and artificial jewellery, chic accessories, Rose products, handicrafts, paintings, colorful puppets, wall hangings, and a lot more available at reasonable prices. Shopping on the colorful streets of Pushkar is not less than therapy.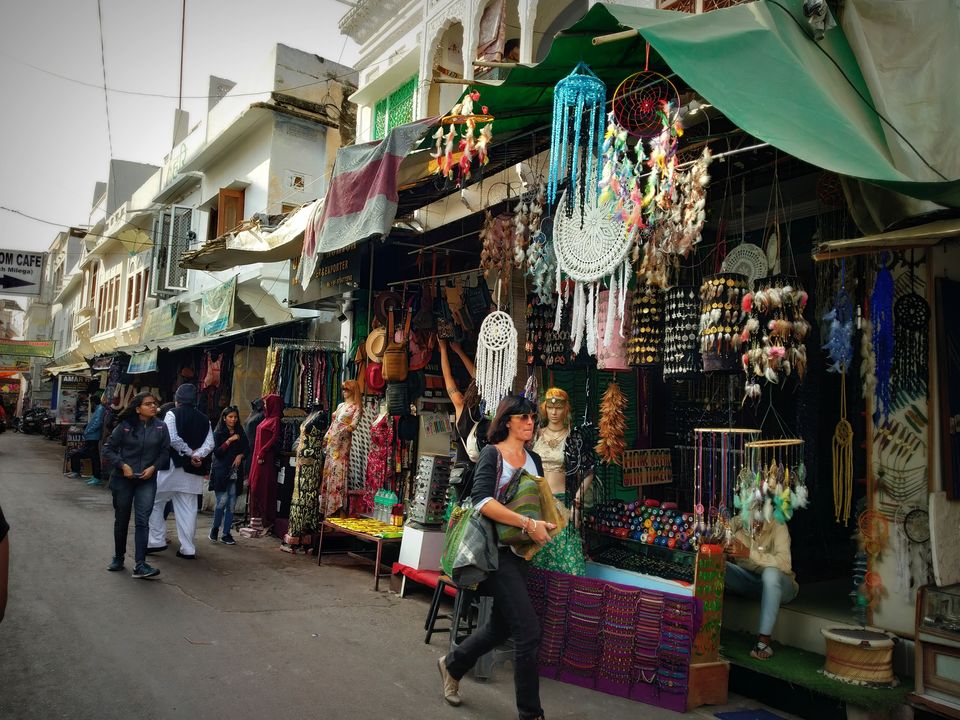 THE DARK SECRET OF PUSHKAR
You will have a great time strolling in Pushkar, but you need to be careful of the 'illegal substances'. You may get asked a lot of times questions like, "You want a tablet?", "Do you need any kind of stuff?" "Do you smoke up?", etc. Even at normal cafes, you may find people consuming 'stuff' and openly talking about drugs and doing deals secretly. We found a restaurant there having a unique caption under its name- Sab kuch milega, which translates to 'Everything is available'. It further mentioned that 'Normal people are not allowed'.
I found drug peddling to be a common thing in Pushkar, as against my pre-notion. I had a one-sided conversation with a drug addict, who was from Malta. The effects were quite visible on him. He had bulging eyes and his teeth were completely damaged. He had lost his hair too. For continuously fifteen minutes, he kept on talking to me but I could manage to understand only five-six words, despite the fact that he was speaking in English. It's sad to know that for him, there is no returning back to a normal, healthy life. Addicts like him spend all their money on getting drugs and then consuming them to get high or selling to others in order to earn money, which they again spend on buying them. I also talked with a guy who told me, one by one, which all illegal drugs he had tried so far. The list was long and the majority of the names were absolutely unknown to me. While doing that, he had a shine in his eyes and a huge smile on his lips as if he was proud of himself by doing that. Then there was a twenty-year-old girl from Israel who seemed to be an expert in this line of business. There were few Israeli guys as well talking with each other in Hebrew language (the sound and feel of which was so beautiful that made me willing to learn it). And yeah, they all got me my birthday cake at 12 o' clock.
My firm advice to you is to be cautious as much as you can at such places if you don't want to invite any trouble to yourself. I myself had an unfortunate experience there. Time spent with them was like a roller-coaster ride for me!!!
When we were returning home, my friend and I discussed how everything that happened during those two days taught us something that can never be learnt inside our home. The journey was tough but like always, the destination, in form of what we learned, was totally worth it. Travelling is not always comfortable and if you want to experience something rare, then you have to leave your comfort zone.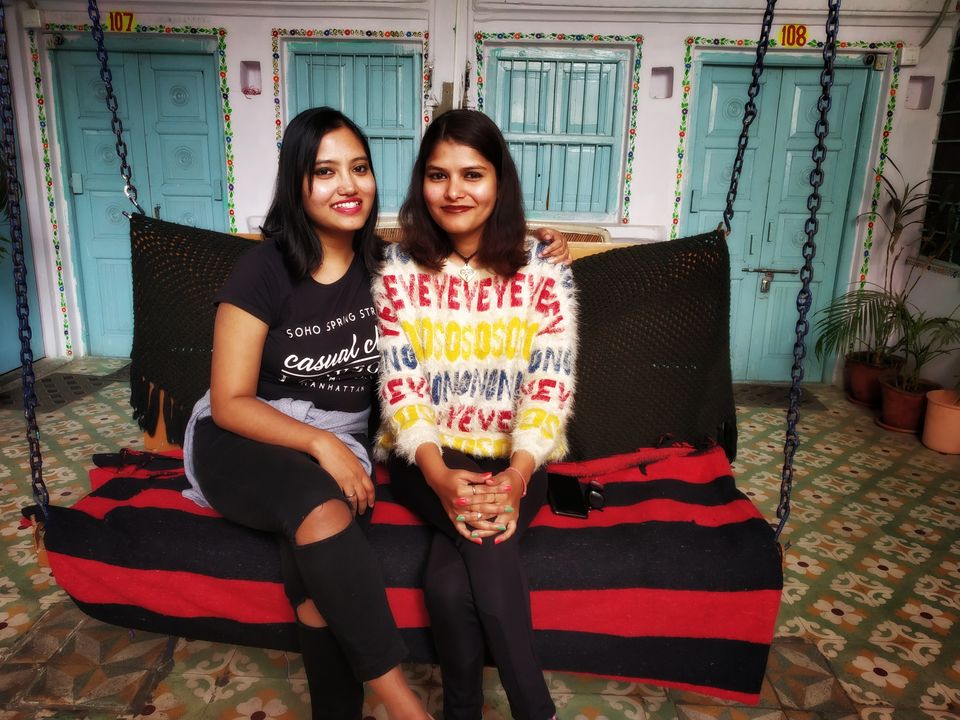 Travelling to Pushkar was the perfect way to celebrate my birthday. It was like a cocktail of adventures and emotions.
Other places to see in Pushkar
Pushkar is known for its biggest camel fair on earth that is held in November every year. Nearly two lakh camel drivers, pilgrims and farmers attend it with as many as 50,000 camels and cattle. Apart from them, a large number of tattoo artists, tourists, musicians, vendors, actors and holy men come to Pushkar to be a part of the grand fair.
If you have more time, then you can visit these places as well:
• Man Mahal
• Kishangarh
• Rose Garden
• Naga Pahar
• Merta
Desert safari is also very famous in Pushkar wherein you go to the desert sitting on a camel. Since I am against such kind of practices that cause pain and unkindness to the animals in any way, I didn't try that, and so I can't tell you how the safari experience is.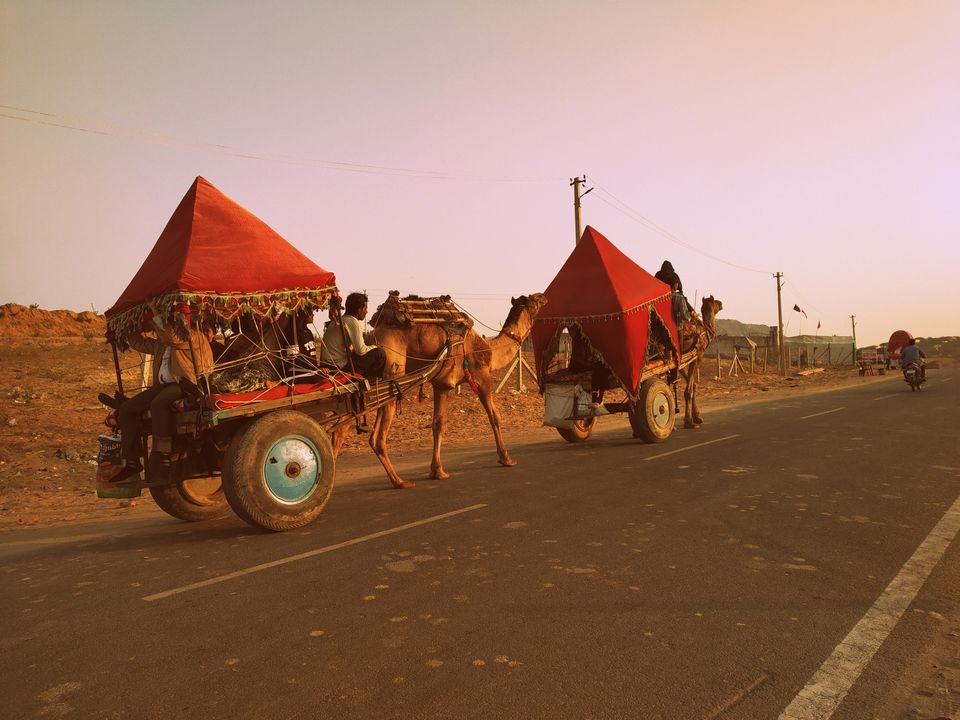 Keep travelling :)