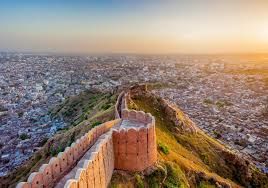 Jaipur is the capital of India's Rajasthan state. It evokes the royal family that once ruled the region and that, in 1727, founded what is now called the Old City, or "Pink City" for its trademark building color. At the center of its stately street grid (notable in India) stands the opulent, colonnaded City Palace complex. With gardens, courtyards and museums, part of it is still a royal residence.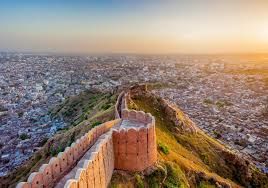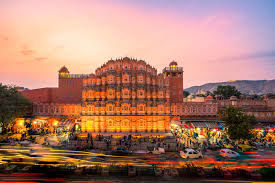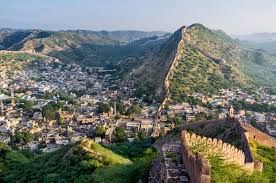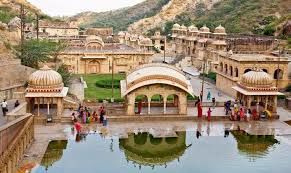 Take a look at the glorious stucco buildings on the streets of Jaipur and you will know why this city is named as the "pink city." A home to opulent palaces, holy temples and ancient fort, the city retains its cultural heritage even today.
Did you know: Jaipur is the 10th-largest urban agglomeration in India by population (3,046,163)
Tourist Attractions in Jaipur:
1) Hawa Mahal- This five-storey building in the shape of a crown of Lord Krishna with 953 jharokhas or windows and a beautifully decorated façade resembling a honeycomb of a beehive that gives one a feel of the rich heritage of the Rajputs. The most iconic landmark, Hawa Mahal also called Palace of Winds is where the royal queen rested and observed the activities on the streets through the latticework openings. This monument depicts the Mughal style architecture and is a must visit for all.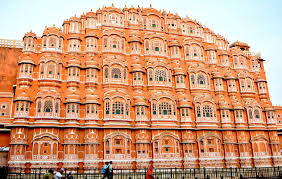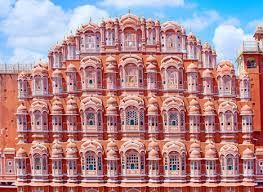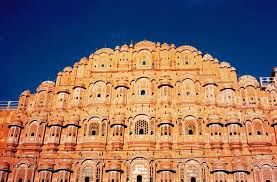 2) Nahargarh Fort- Built for the royal family, this fort has a main palace within it called the "Madhavendra Bhavan." There are also nine other double storied living spaces that make up a huge part of the fort.
3) Amber Fort- This fort promises to mesmerise you by both its size and structure. Build in the Mughal style architecture, the golden frontage is an elite representation completed with hand painted walls and mirror work ceilings.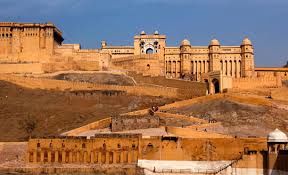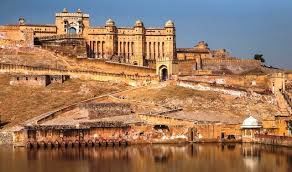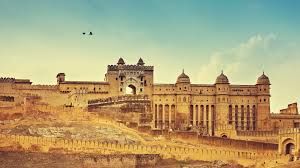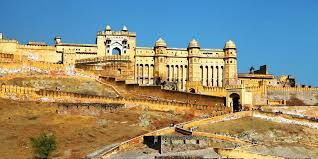 4) City Palace- City Palace, Jaipur, which includes the Chandra Mahal and Mubarak Mahal palaces and other buildings, is a palace complex in Jaipur, the capital of the Rajasthan state, India. It was the seat of the Maharaja of Jaipur, the head of the Kachwaha Rajput clan.
Depicting a typical Rajput style architecture, this palace is filled with layers of chambers and halls. A part of the palace remains the residence of the royal family even today but the other areas are open to tourists.
5) Jantar Mantar- A UNESCO world heritage site, Jantar Mantar is an observatory site that contains world's largest sundial and is designed to make the astronomical observations simpler through naked eyes.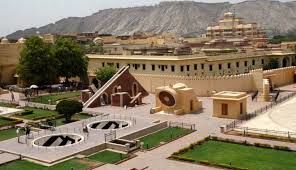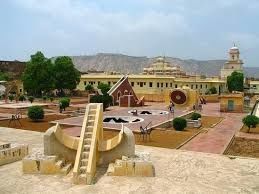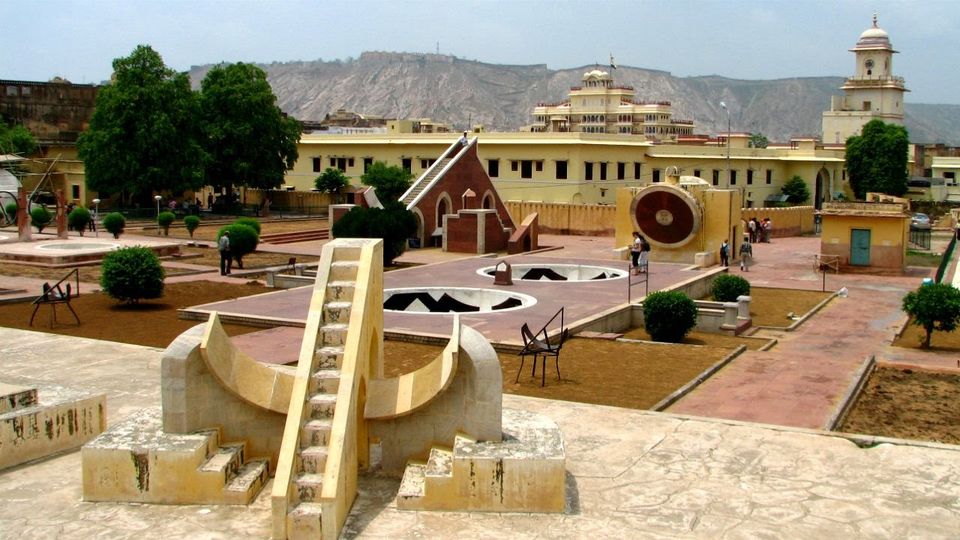 Distance From Delhi: 296 kilometres via NH 48
Best Time To Visit: October to March
How to Reach From Delhi:
-By Rail: Regular direct trains are available from Delhi to Jaipur
-By Bus: Regular direct buses are available from Delhi to Jaipur
-By Air: Regular flights are available from Delhi to Jaipur