Jaipur, the capital of Rajasthan is a busy and bustling city which is spread over the old and the new. Also called as the "Pink City", the opulent Rajputana architecture, towering forts, regal cuisines, magnificent palaces, divine temples and beautiful gardens are enough to make Jaipur into a World class destination. With delightful cultural insights, buzzing bazaars, charming people and vibrant surroundings - Jaipur is a perfect holiday destination amidst rich history and modern comforts.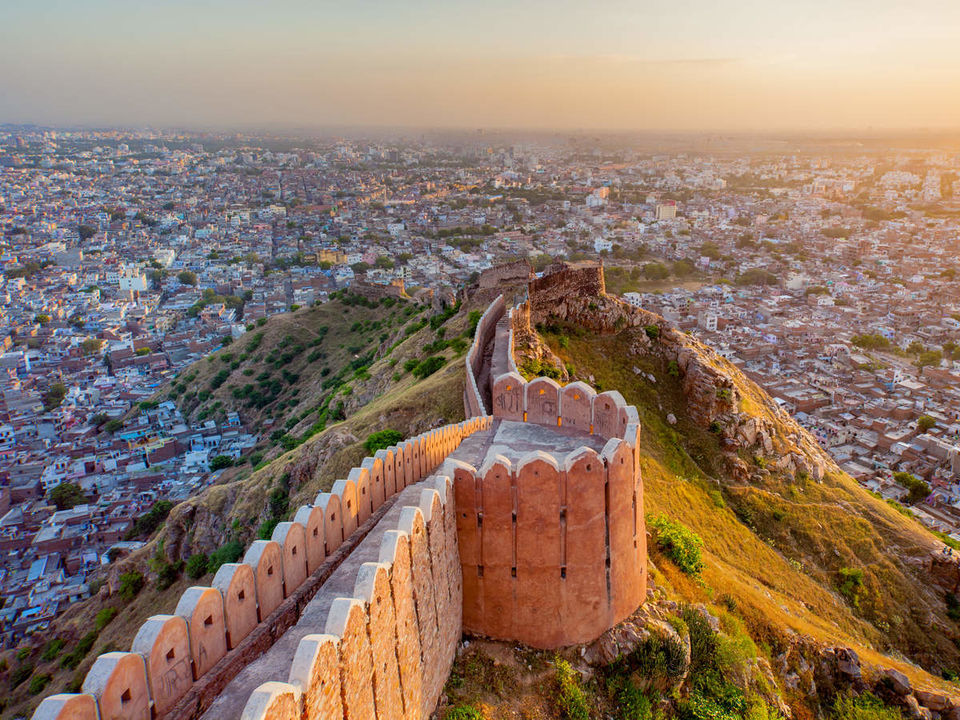 A popular tourist place in Rajasthan, there is a wide range of things to do and plenty of places to see in Jaipur. Amer Fort, Hawa Mahal, Jantar Mantar and City Palace are considered a must-do in the Pink City and are a fine representation of Mughal and Rajput architecture. Hawa Mahal or Palace of Winds is an iconic landmark and is widely recognised. One of the interesting things that you will observe in this monument is the intricately carved windows. As per legends, the women of the royal house would secretly witness the activities on the street through the palace's latticework openings. With a height of five storeys, this pyramid structure stands as proudly as ever. Jantar Mantar is a fascinating astronomical observatory located in the heart of the Jaipur City. Declared as a UNESCO World Heritage Centre, this is one of the largest observatories in the world comprising of stone and structures that help to interpret the position of celestial bodies and calculate the local time. The best time of the day to visit Jantar Mantar is noon as the Sun is vertically above and it is easy to understand the process of calculating time.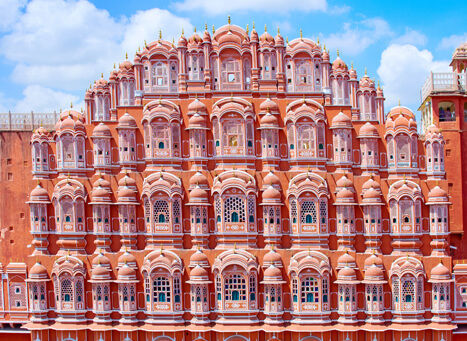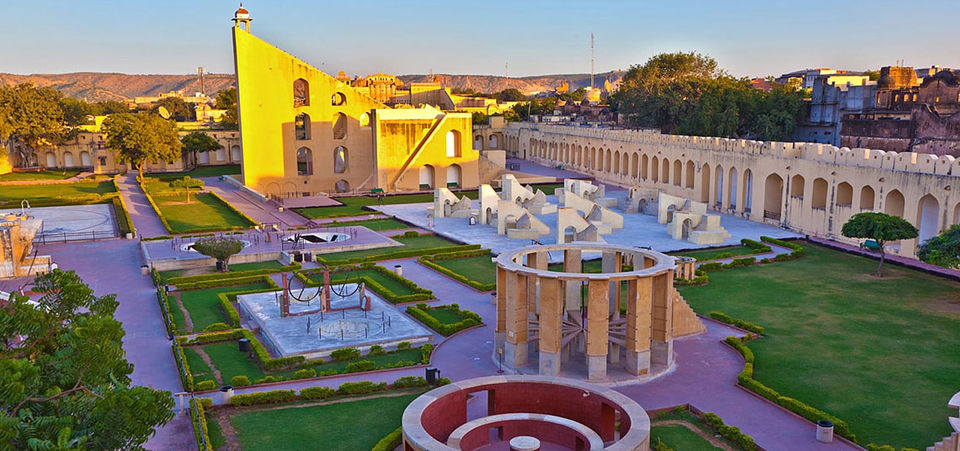 City Palace is one of the prime attractions of Jaipur. Though, a part of the palace is still home to the last ruling royal family, visitors have access to the other parts such as Diwan-i-Khas, Chandra Mahal, Mubarak Mahal and more. The imposing gates, vast courtyards, manicured gardens, beautifully built Mahals and several pavilions of the palace complex still narrate stories of the glorious past and will leave you mesmerized. Besides, perched on a hilltop, the beauty of Amer Fort is undeniable. Located 11 kms from Jaipur city, this splendid Fort consisting of an exquisite royal palace, ramparts, cobbled pathways and a series of alluring gateways and arches is impressive both in terms of size and architecture. Also, Amer Fort is a UNESCO World Heritage Site and is a popular attractions and sight in Jaipur. If possible, enjoy an immersive sunset experience here to give a perfect end to your day.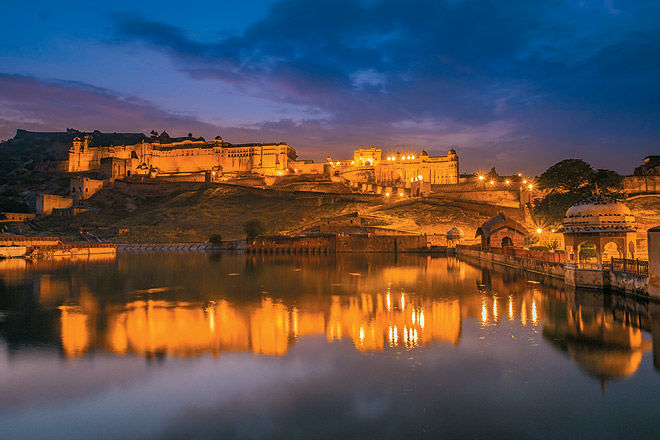 Unsurprisingly the best season to visit Jaipur is during the winter months, from early November to February and this is the peak of the tourist season. When in Jaipur, tantalize your taste buds with delicious Dal Baati Churma, Gatte ki Sabzi, Ker Sangri, Missi Roti and Bajre ki Roti with lots of pure ghee. For those with a sweet tooth, Ghevar, Moong Dal Halwa, Mawa Kachori and Gajak are the must-try delicacies. Besides, shopping is by far the best thing to do in Jaipur. Famous for Rajasthani dress material, camel leather items, jewellery, handicrafts items, carpets and blankets, Jaipur is indeed a paradise for any shopaholic. Apart from this, it is ideal to plan your visit and indulge yourself in the famous Rajputana Fairs and Festivals like Elephant Fair, Kite Festival, Teej & Gangaur Festivals that attract both natives and non-natives.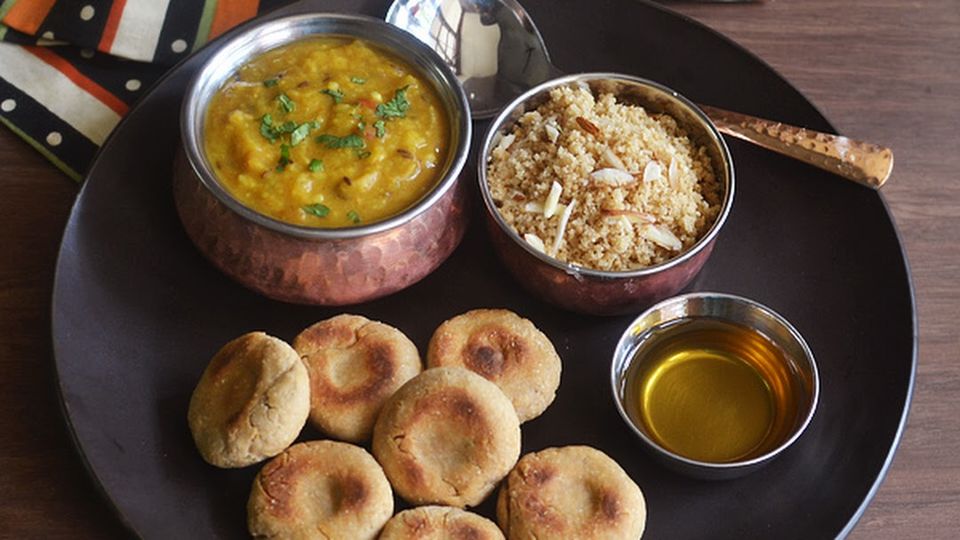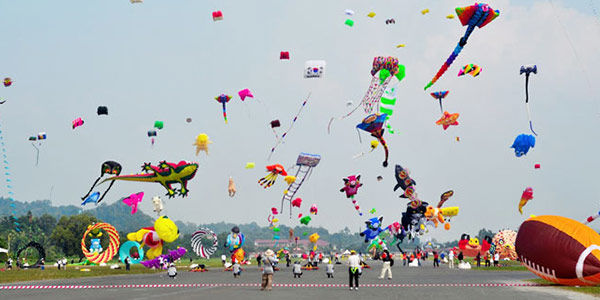 For Jaipur hotels and package deals, visit www.bontonholidays.com
© Bonton Holidays Pvt Ltd.