Text and pictures by Rakesh Giri Goswami
It is neither a historical monument nor a hot travel spot. In fact it was not planned as a travel spot, but has assumed the status of such spot because of its location, beauty and strict discipline of locals. It was designed as recreational facility for local people, but is now rightly described as pride of Jodhpur.
This is basically a garden, planning for which started in 1998 to develop a piece of barren or fallow land under government possession.After sum initial rumblings about its nomenclature at political level, the work accelerated after the year 2004. Ashok udyan is located in the south western fringe of this town and is exactly located along Jodhpur-Barmer national highway. It has almost rectangle shape, having NW-SE orientation. Its maximum length is 600 mts., width along highway is 330mts. This width tapers to 280 mts. in NW directions. It has been designed in a very systematic manner. The central portion is open space with well maintained lush green grass. Along the periphery of this open space ornamental plants have been grown which have attained the heights of 6 to 10 mts. A concrete walking path has also been developed along periphery. Apart from this 9 square shaped stone canopies have also been constructed as rest shelters at different places in this park. Size of such structures is 7 x 7 mts. This park is used by city people for morning and evening walks, for leisure activity, or by students for study purposes. The park also has fountains. Along the NW corner of the park that is in the back portion, an open air theater has also been constructed for performing arts. Entire park is constructed with famous pink sandstone rock which is mined out around town. This has added to the beauty of the park.
The most important feature of this park is strict enforcement of rules and regulations by government. For example entry for visitors is free. Visitors are not allowed to take any food or beverages inside the park. Only water bottles are allowed. This prevents accumulation of unnecessary garbage, and also helps in preventing environmental pollution. Of course just outside the main gate of this park you will find many food stalls offering tea, coffee,cold drinks, popular spicy snacks of Jodhpur, ice creams, bakery items, even pani poori also known as Gol Gappey. There is ample parking space available for 2/4 wheelers,out side the main gate. Parking is free.
The cleanliness and beauty of this park is possible due to people's cooperation and support. Wish other cities should also have such parks.
Location of park on google map.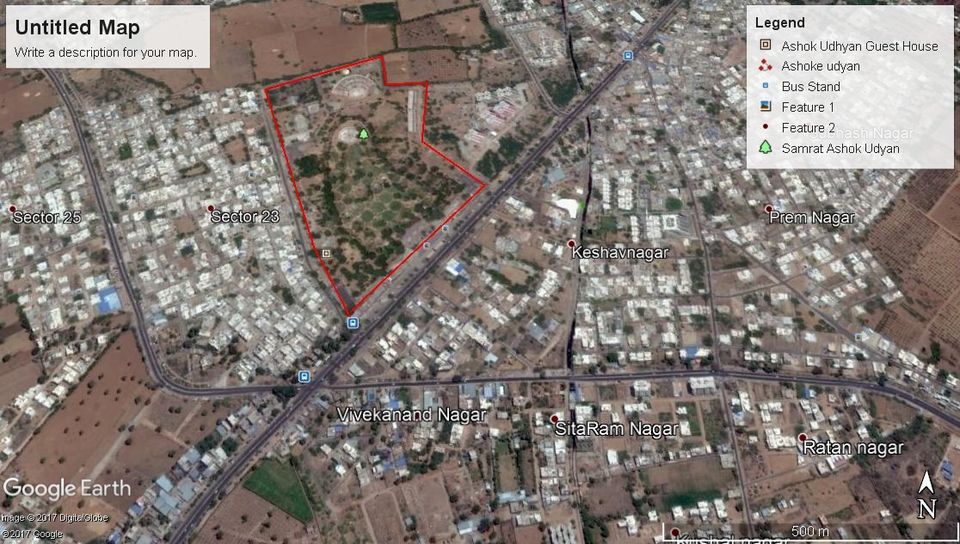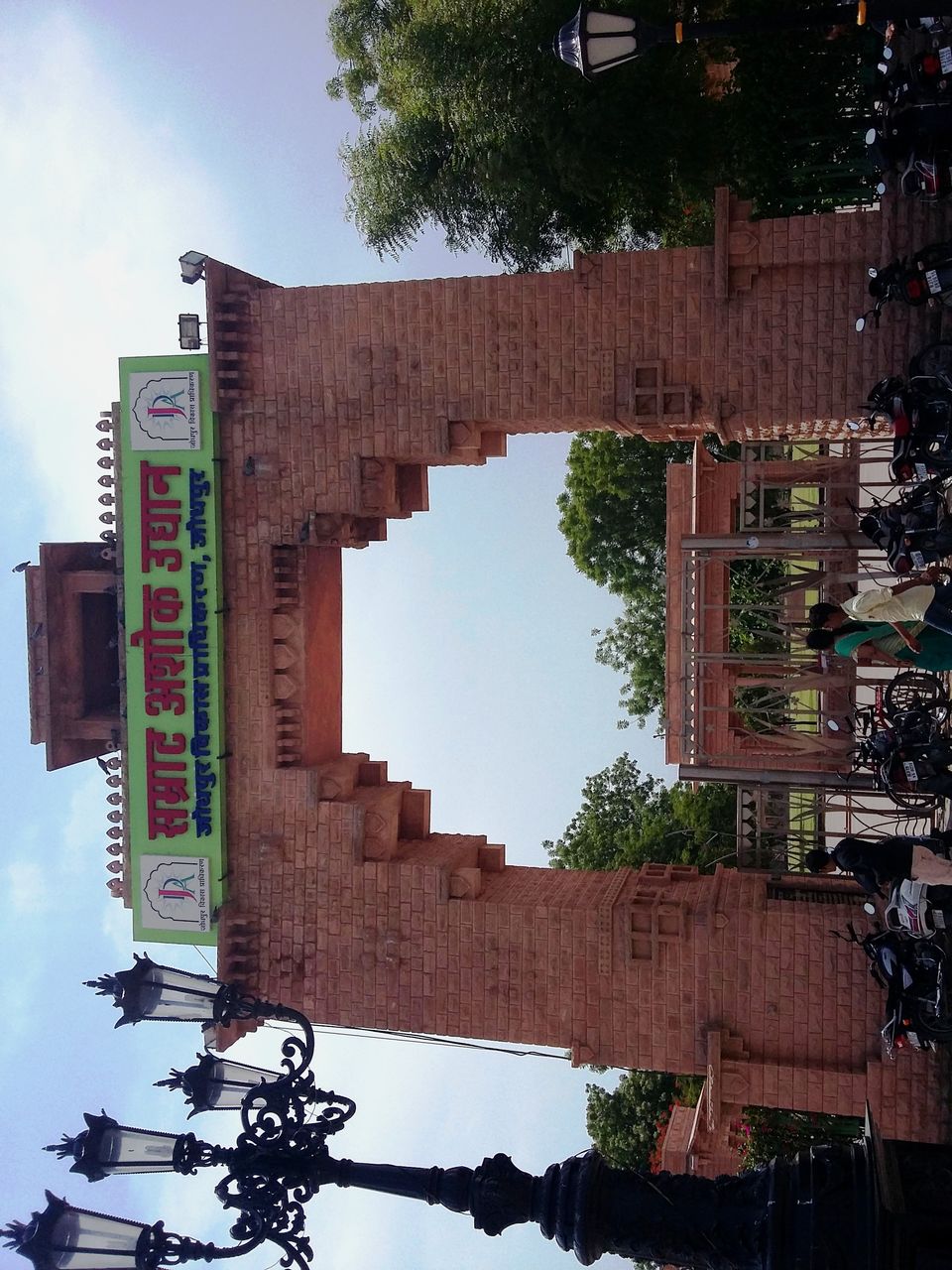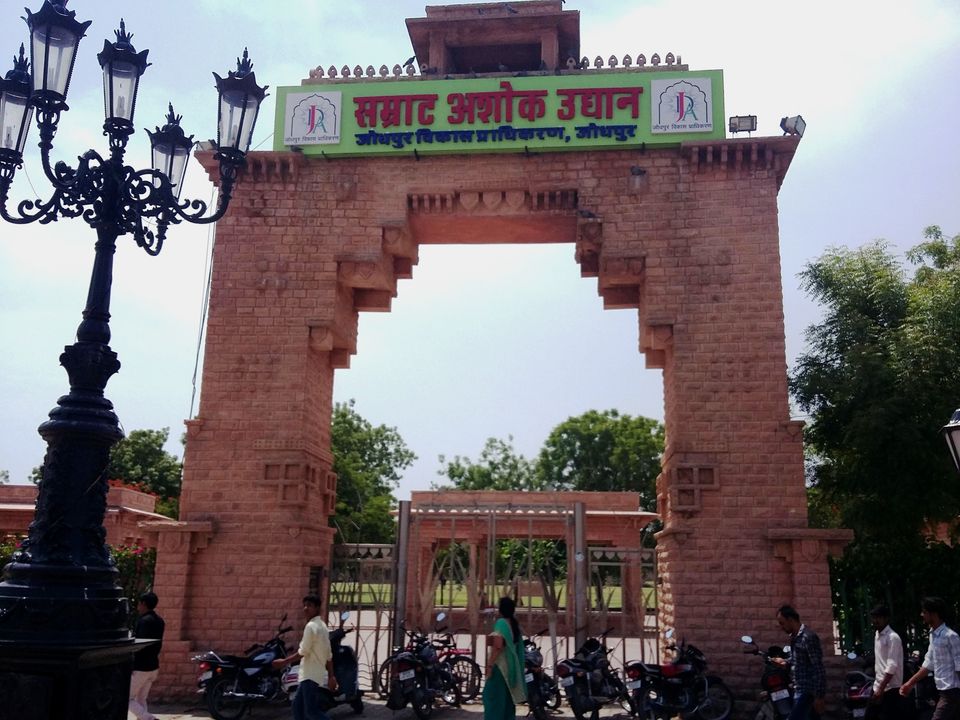 Main entrace to the park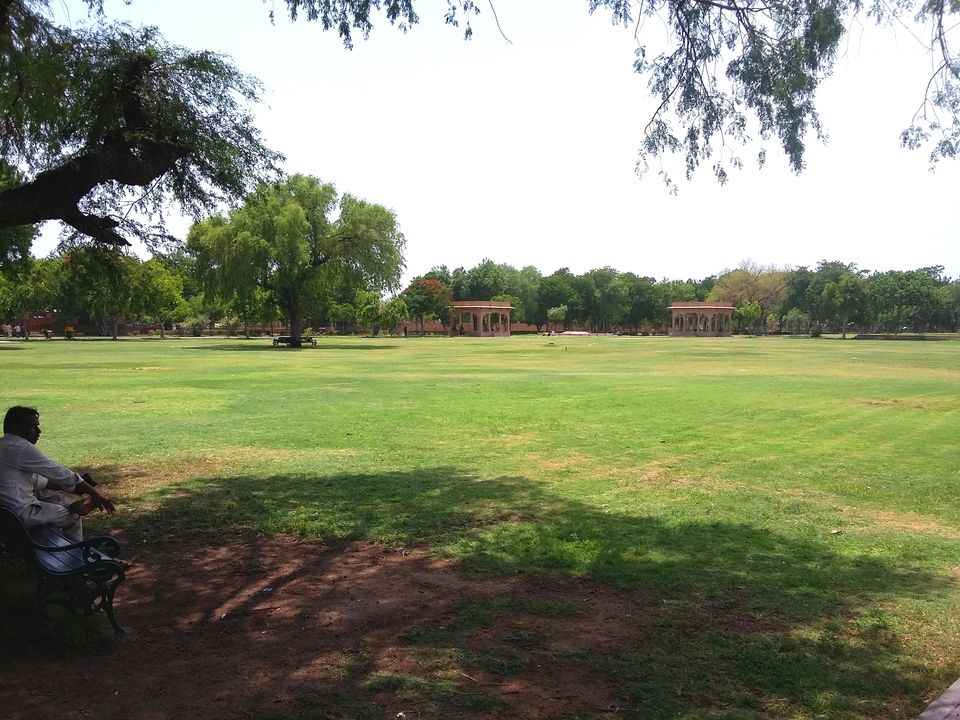 Open central space with lush grass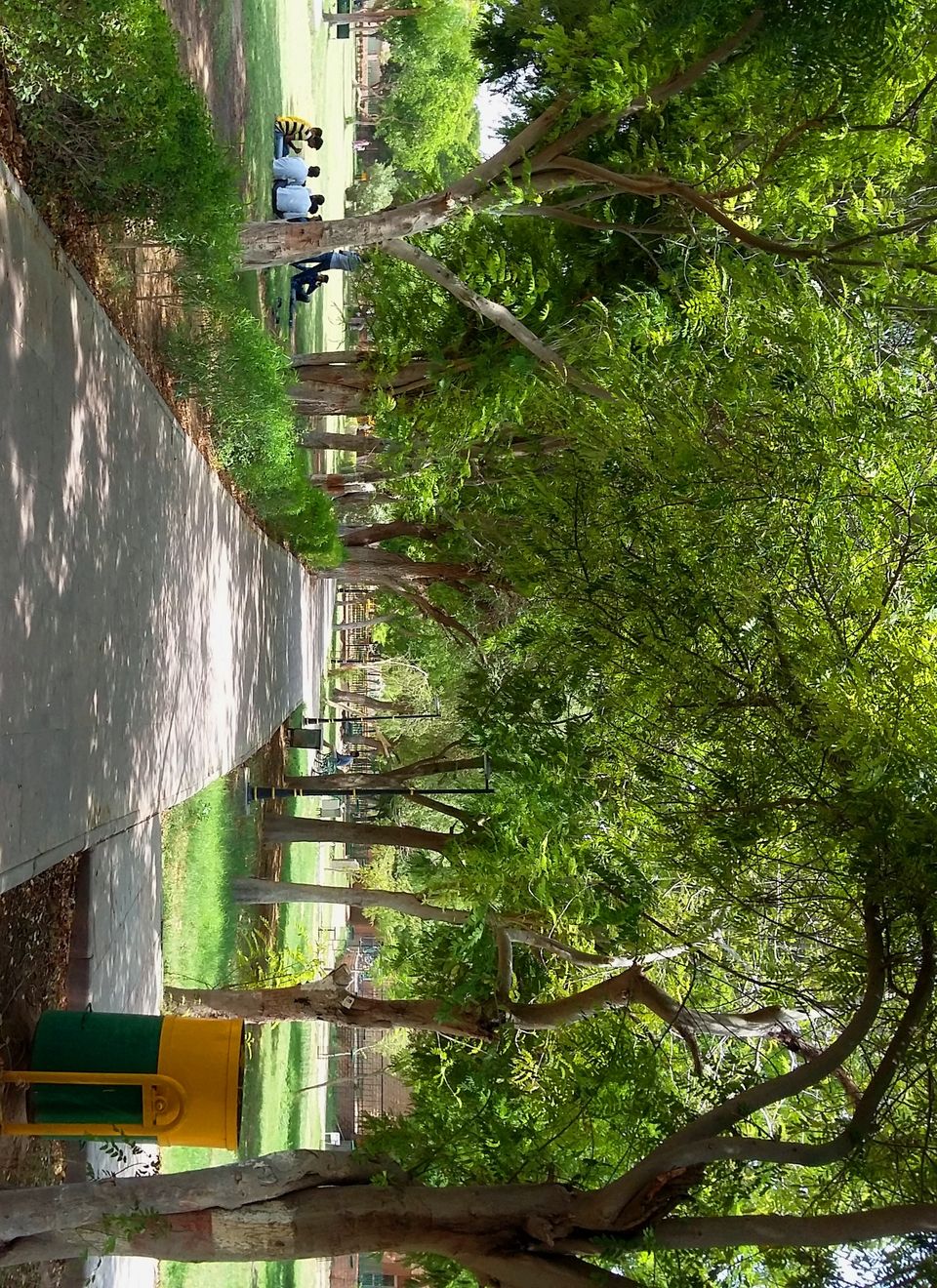 Pathway along periphery of open green space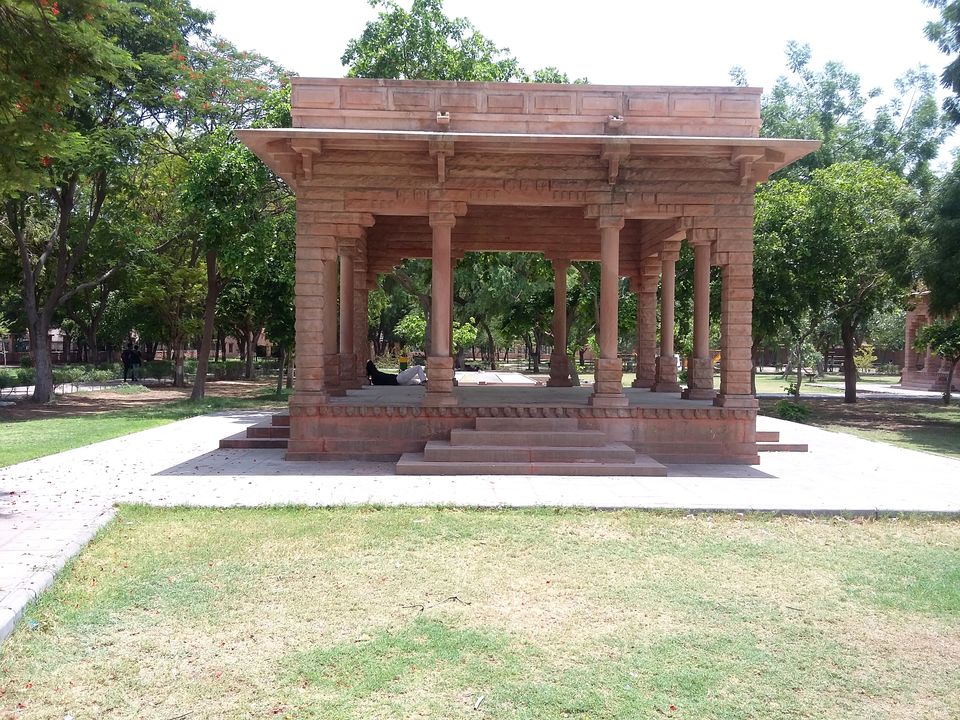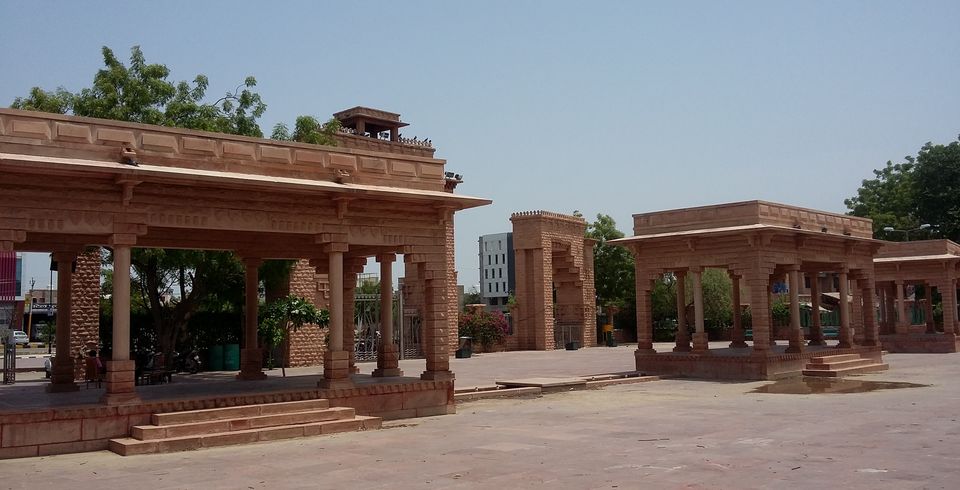 Beautiful stone canopies as shelter space for visitors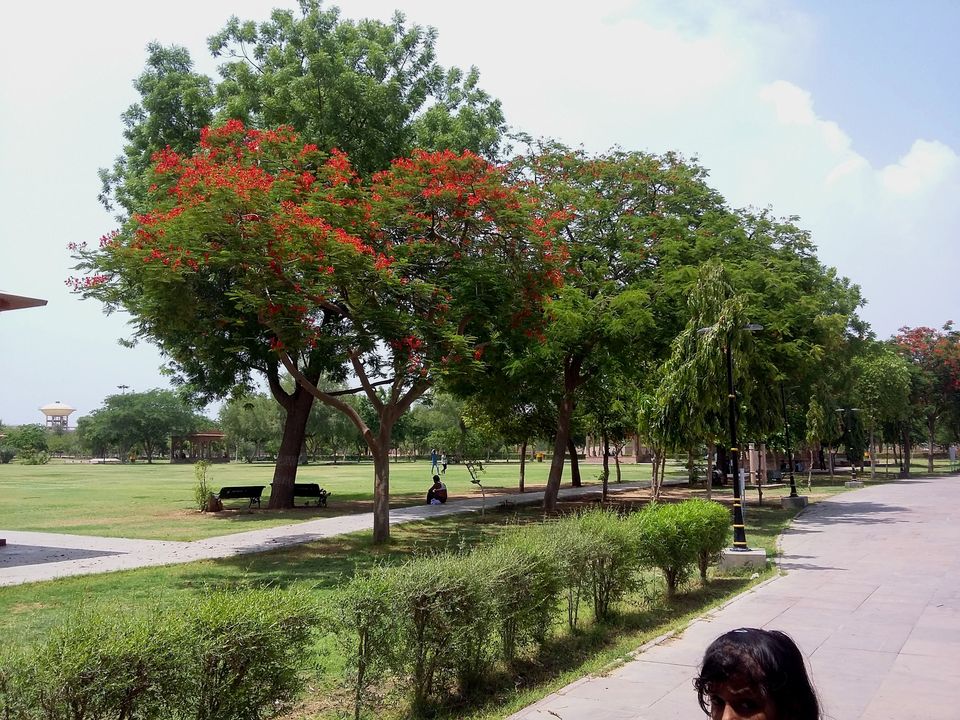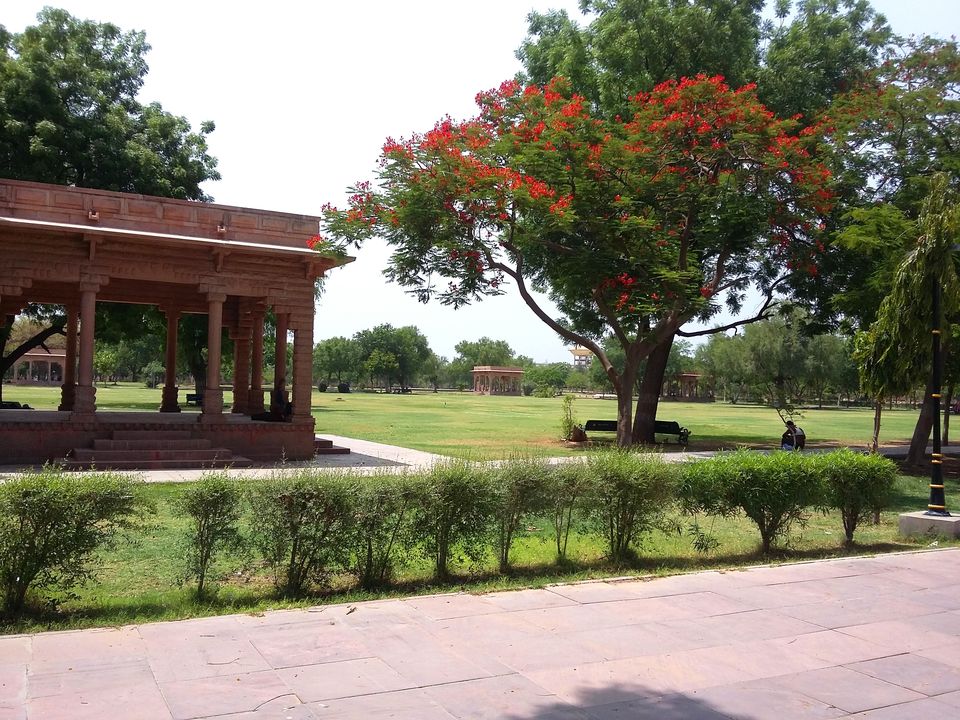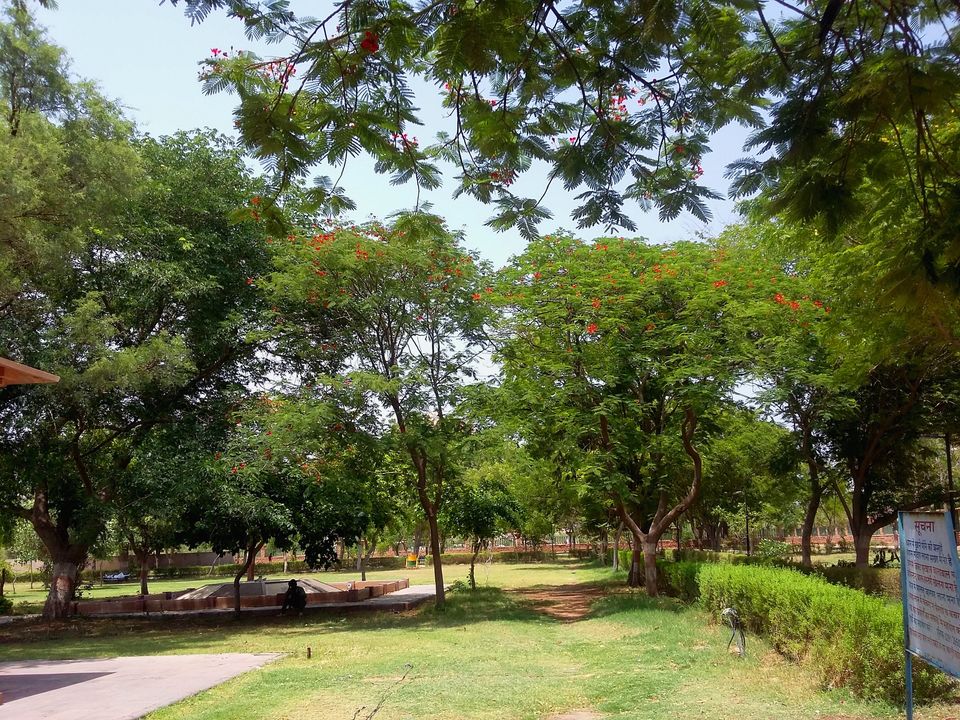 Ornamental plants along walking path, fountain also seen in picture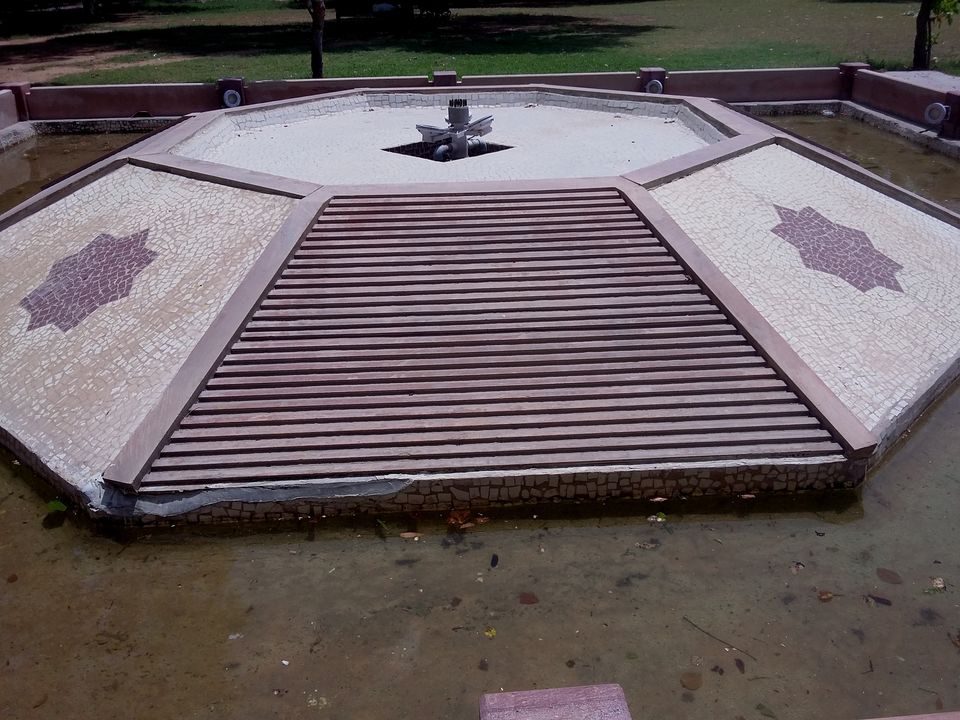 Fountain in park