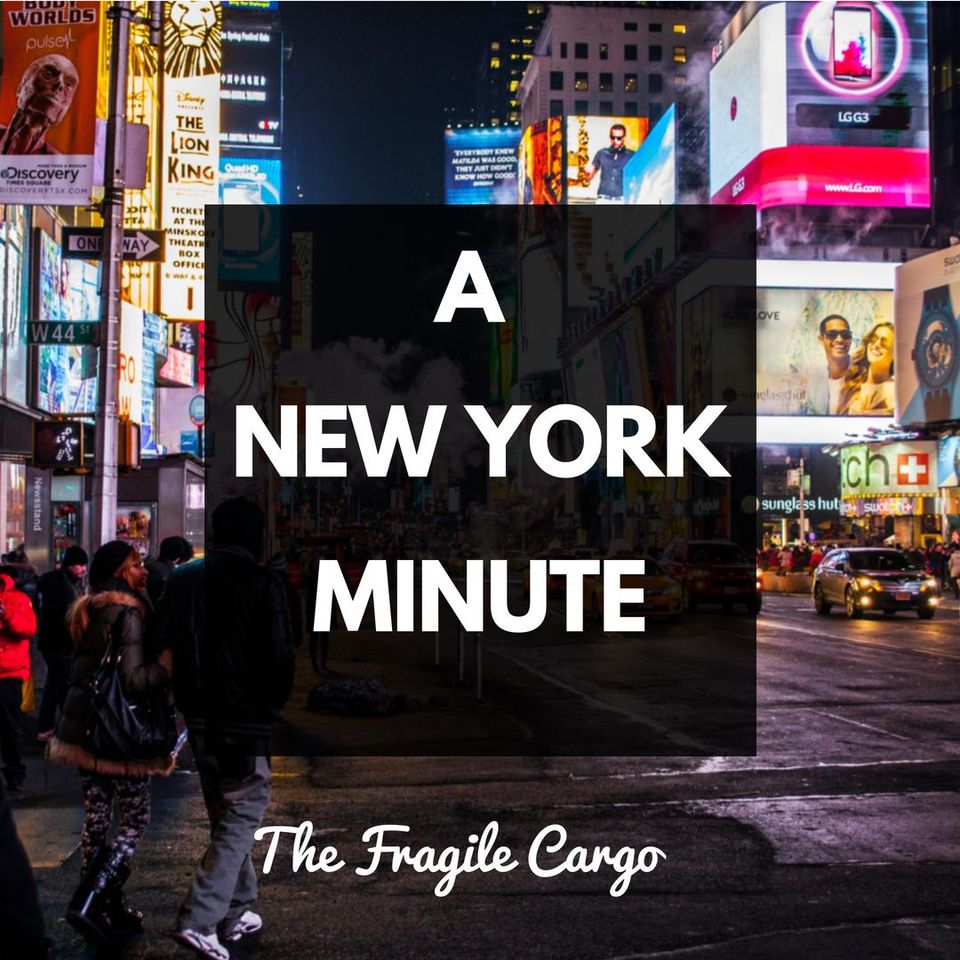 So it's time to talk about Manhattan, New York. That big beautiful concrete jungle. New York is a big city with just so many things to do. It is quite unlikely that you'll be able to do them all. So it's important to prioritize what you want to see.
First, let's get the most obvious destinations out of the way. You've all heard of Times Square, The Statue of Liberty, Central Park, the Empire State Building and Wall Street. Now since these are some of the most popular destinations, they are also the most crowded. So crowded infact, that it gets difficult to really enjoy these places your own way. For first timers, I would say definitely visit Times Square and Central Park.
Times Square you can visit when you are heading over to watch one of the Broadway shows. That is definitely something you do not want to skip over. I watched the Broadway show 'Kinky Boots'. And yes, it was just as interesting as its name. Sometimes you can judge a book by its cover. I would recommend this show to anyone who is unsure whether they would enjoy a musical. Though it is a musical, it is a very funny, sarcastic and quirky one.
Central Park is the perfect spot to visit on a clear sunny day. It can be combined with either the Met or the Guggenheim. Although you will have better chances of combining it with the Guggenheim. I t is walking distance from both these museums. Central Park is THE place to pause and relax. Although like Times Square it is a very popular spot, it is large enough for you to find your own space. You can lounge on the grass, explore through the gardens or sit by the lakes and ponds. You could also jog or cycle through the park, if that's more your speed (pun intended). Within Central Park, you should definitely go see the Bethesda Fountain. It is usually quite crowded, so it is a struggle, but you can find a good spot to sit by the fountain and relax.
Now lets cover the museums you can visit in the city. There are so many big and grand museums here that you need to pick a few to be able to see other things as well. You don't want to visit New York and just explore museums. No! You visit Rome for that. But that's for another post, probably.
So the museums I chose to visit were The Met, Guggenheim and the Intrepid Air, Sea and Space Museum. Other museums you could visit are the Museum of Natural History (featured in the Night at the Museum films) and the Museum of Modern Art. I was told there is also a Museum of Finance at Wall Street for those of you who might not be satisfied with just seeing the charging Bull. Speaking of Wall Street, most of you may not know that there has been a new addition to Wall Street right besides the Bull. A sculpture by Kristen Visbal known as the 'Fearless Girl' is now added facing the Bull. The statue was added to show the power of women in leadership. GIRL POWER!
All the art lovers and experts out there will say how either the Met or the Guggenheim is the best museum. I won't even try to argue with that. They were beautiful! Also, both museums have certain temporary exhibits that are displayed for only a certain period. If there is one such exhibit when you are visiting, do not miss it. 'The Heavenly Bodies' exhibit at the Met was truly that, heavenly! Also, remember to take a picture by the iconic steps of the Met and live like the character from one of your favourite Hollywood movie.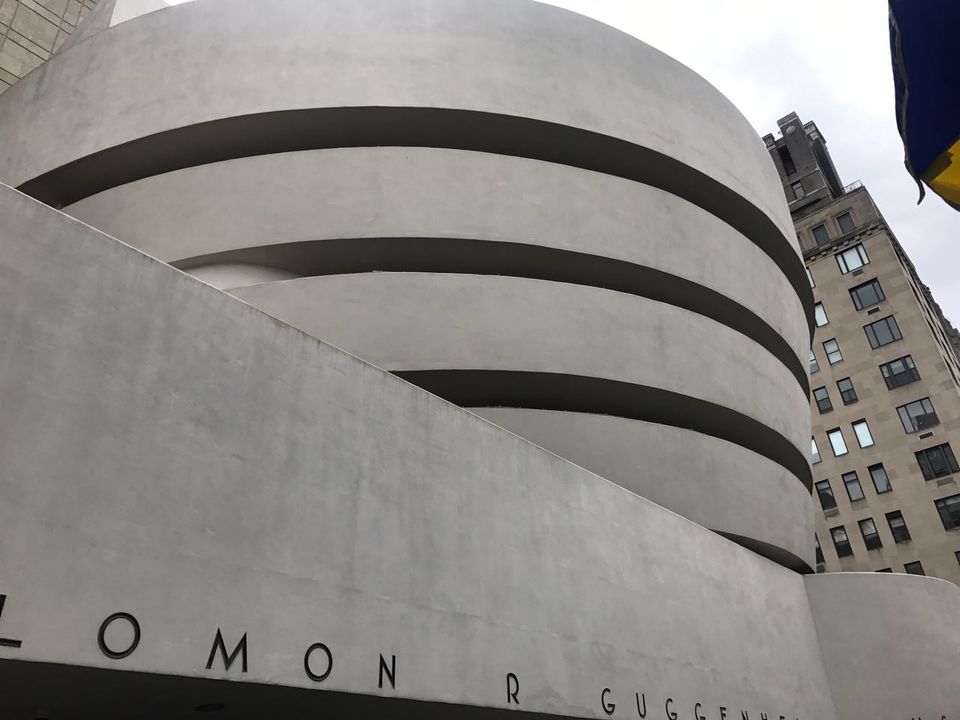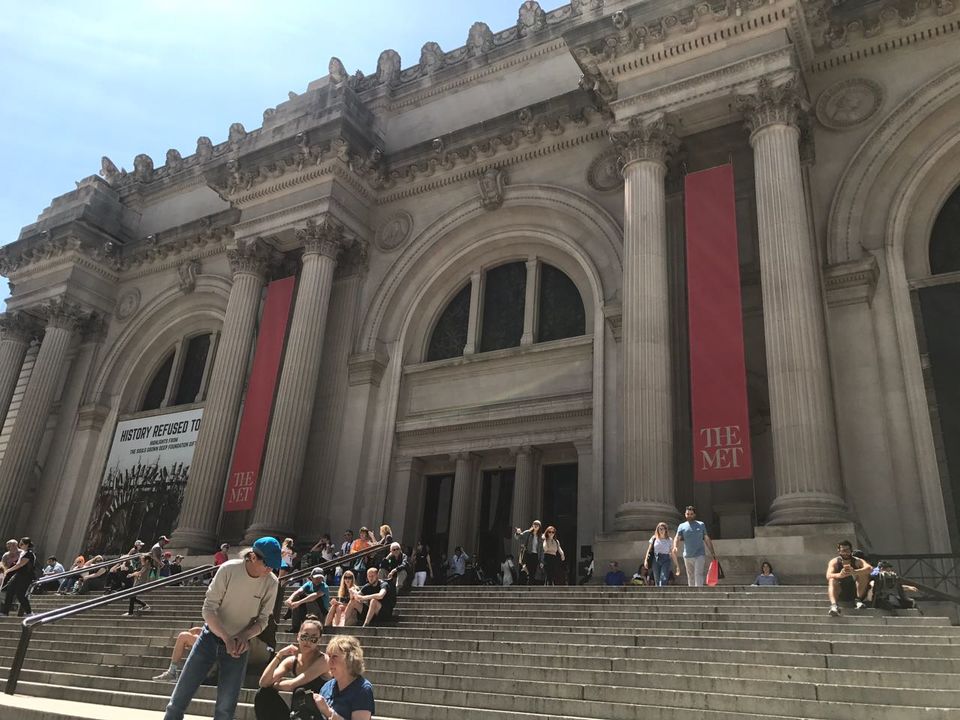 As beautiful and grand as these museums are, to someone with not such a refined understanding of art, they become exhausting after a while. For instance, the Met is enormous. Your entrance admission includes a 3 day pass because they know you can't see it in a day, no matter how fast you move. We did try though.
In contrast, the Intrepid Museum was a completely different experience altogether. I would say it's definitely a "do not miss" attraction. It is an open air museum that is built on an actual navy ship that features fighter planes and tanks. The space section has exhibits from space missions and fun simulation experiences. And, as you step onto the lower deck, you can also experience the inside of a naval submarine. Take a tour of the living quarters and the command rooms within the submarine. You can only imagine the conditions under which they lived.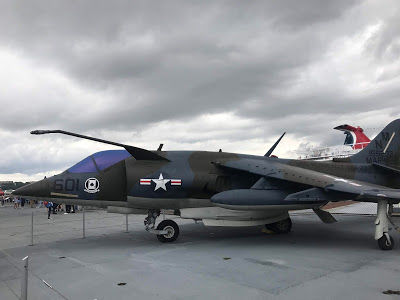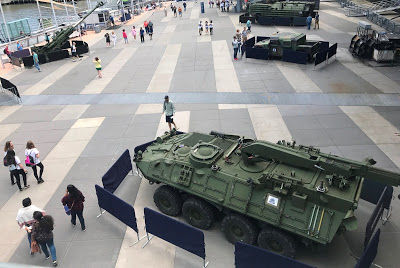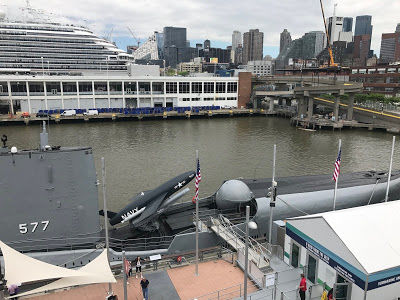 I would also recommend my readers to visit The Trinity Church on located on Broadway. It was one of the prettiest churches I have been to. We came across it while shopping and decided to check it out. Definitely worth the visit. It is adorned with beautiful stained glass windows all over.