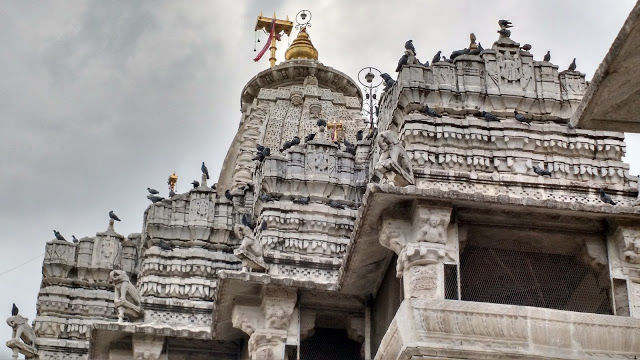 Jagdish Temple may not be in a traveler's must see list of Udaipur, but you would love this place for sure. The architecture and marvelous carvings would leave you awestruck. My visit to this temple was a part of my first day itinerary, post the tour of City Palace.
The temple's beauty speaks volume of medieval period's magnificent construction.
Made on a raised platform, you have to mount a staircase of 30 steps to enter the temple.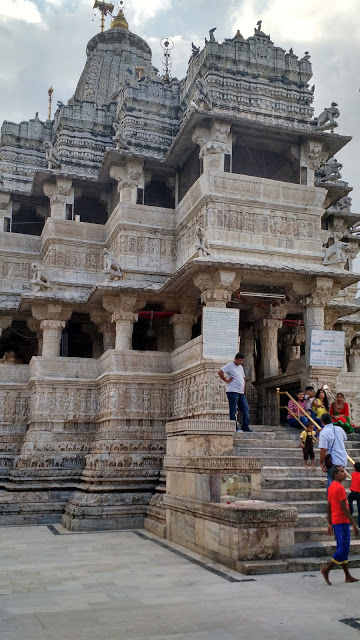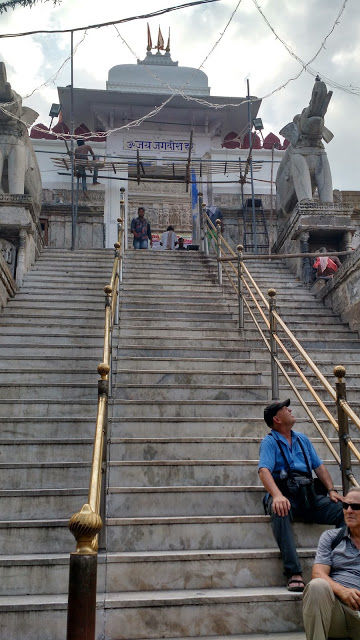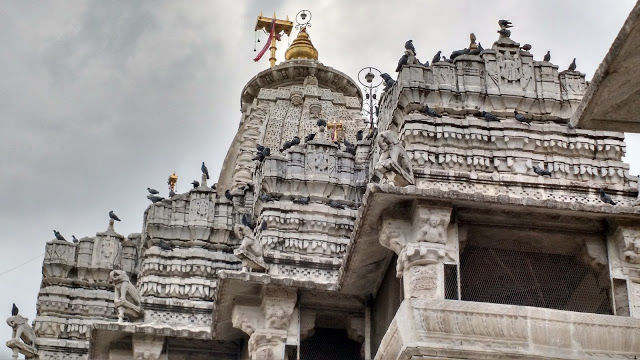 Constructed in the Indo-Aryan style, the three storied Jagdish temple was built by Maharana Jagat Singh in 1651. The temple is dedicated to Lord Vishnu also known as Laxmi Narayan, the preserver of the Universe. It holds a record of being the largest temple in the city of Udaipur.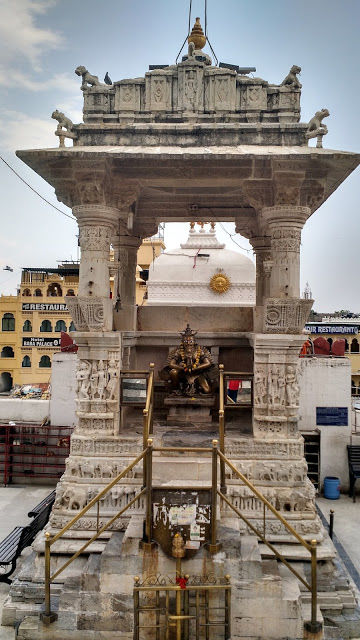 Across the main shrine, stand the brass image of Garuda, a figure of half-man and half-eagle. The symbol of strength and loyalty, this idol stands guarding the doorway of Lord Vishnu.
Another flight of 32 marble steps leads to the main shrine that houses the beautiful four-armed idol of Lord Vishnu. This idol is carved out of a single piece of black stone. The main shrine of Lord Jagdish/ Vishnu is centrally located encircled by four smaller shrines which are dedicated to Lord Ganesha, Sun God, Goddess Shakti and Lord Shiva respectively.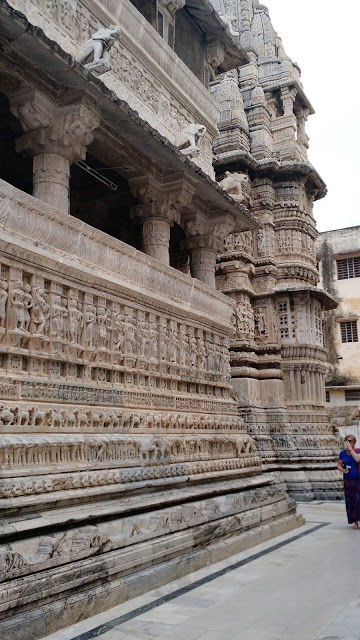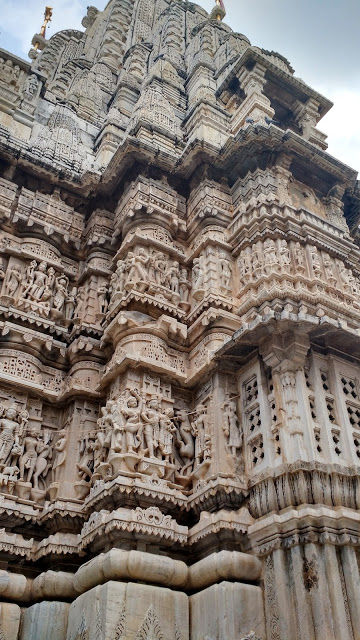 The temple has a double -storey mandap tucked within its pyramidal bell-roof. The hollow clustered 79 feet spire over the sanctum contains two more, nonfunctional stories.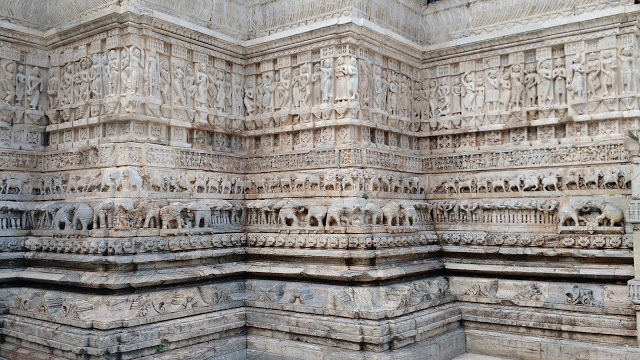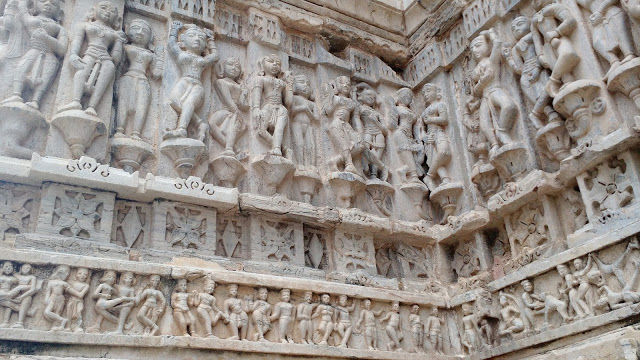 The exquisite carvings on the walls leaves you in awe. Every corner or wall of the temple boats of art prodigy. It is said that 1.5 million rupees were spent to raise this temple.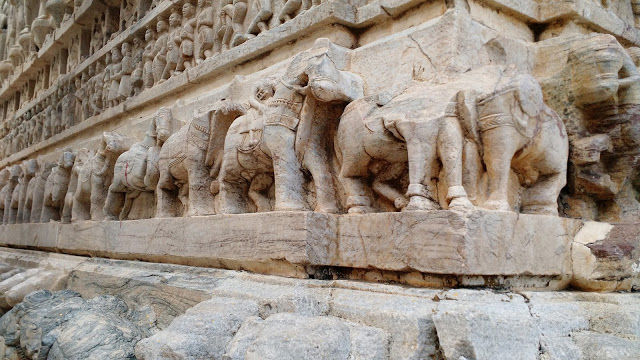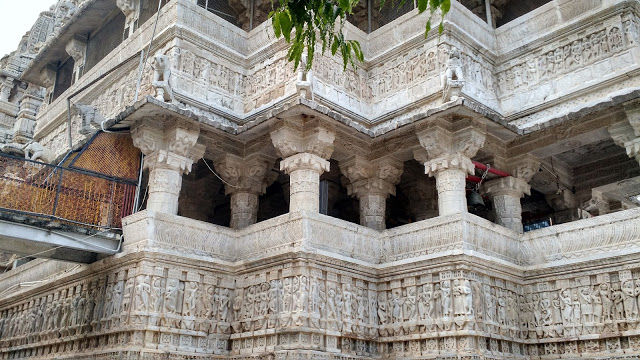 The temple was a visual treat for us. Serenity and charming appeal oozed out from each stone.
I am the sure evening arti would have been a sheer delight as well. However we could not watch since it was still an hour and a half to start.
Location- City Palace Complex, Udaipur
Distance from City Palace- 210 meters
Distance from Bagore ki Haveli- 220 meters
The next tourist attraction was Bagore ki Haveli, at a short walking distance from Jagdish Temple.