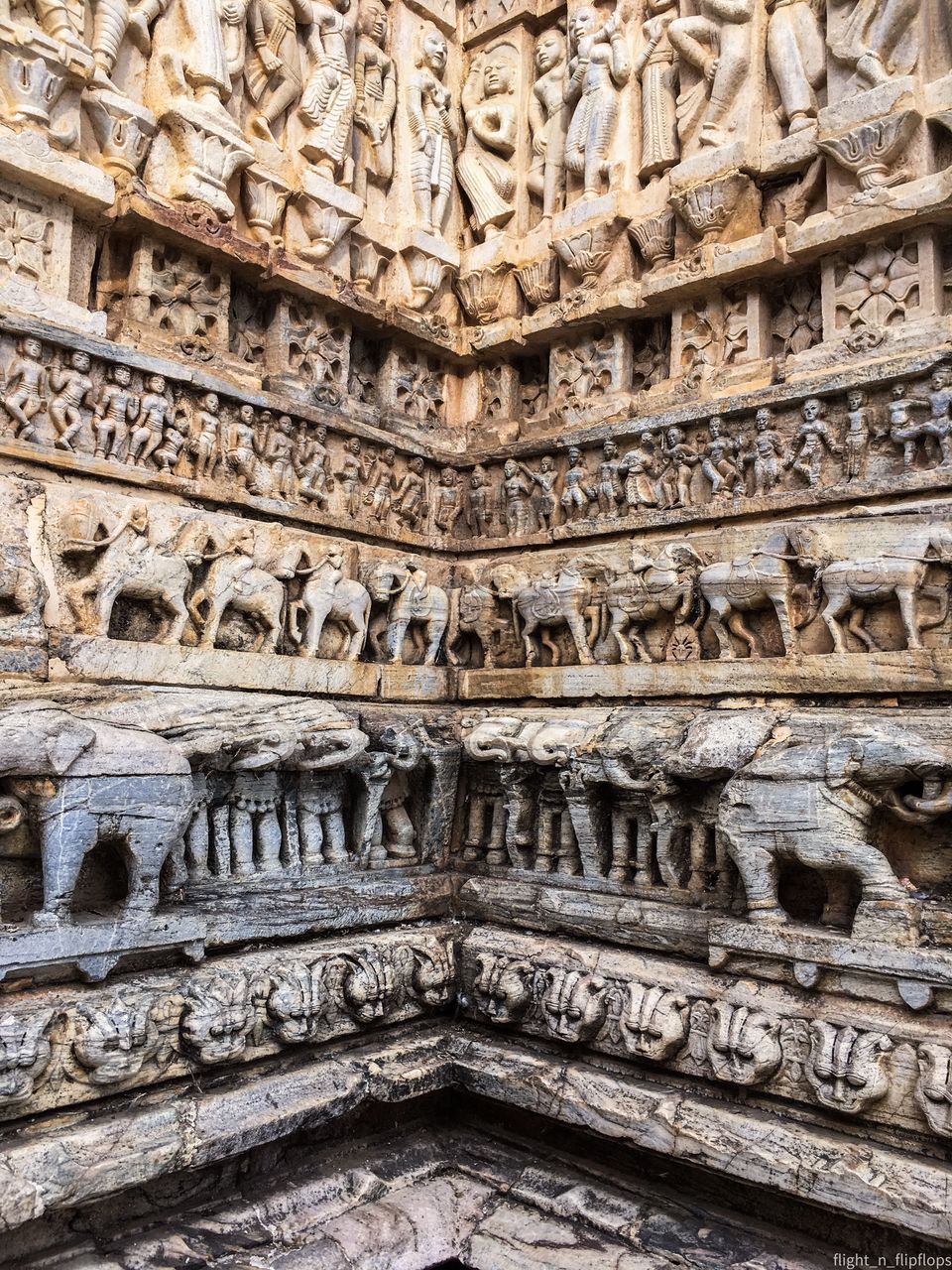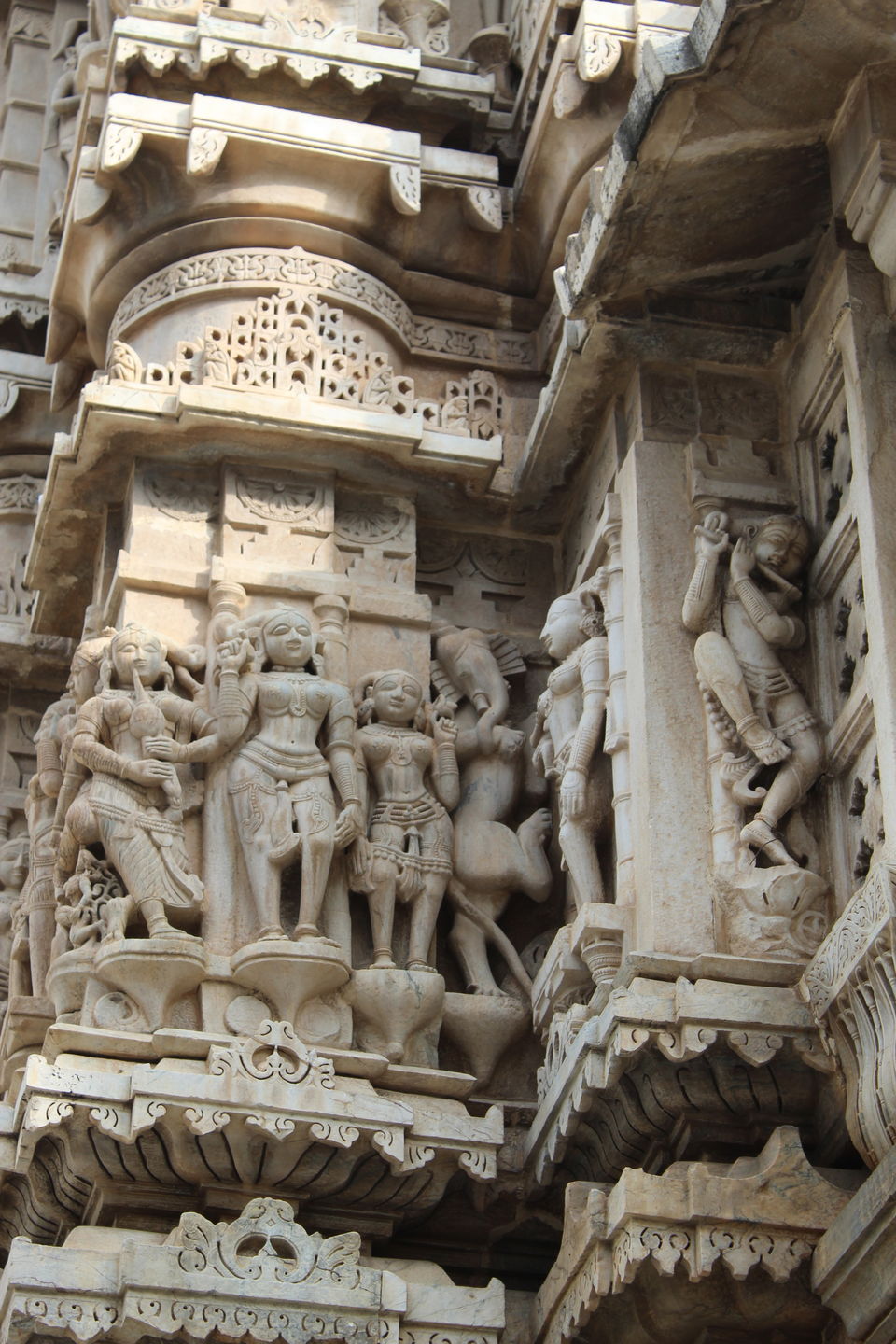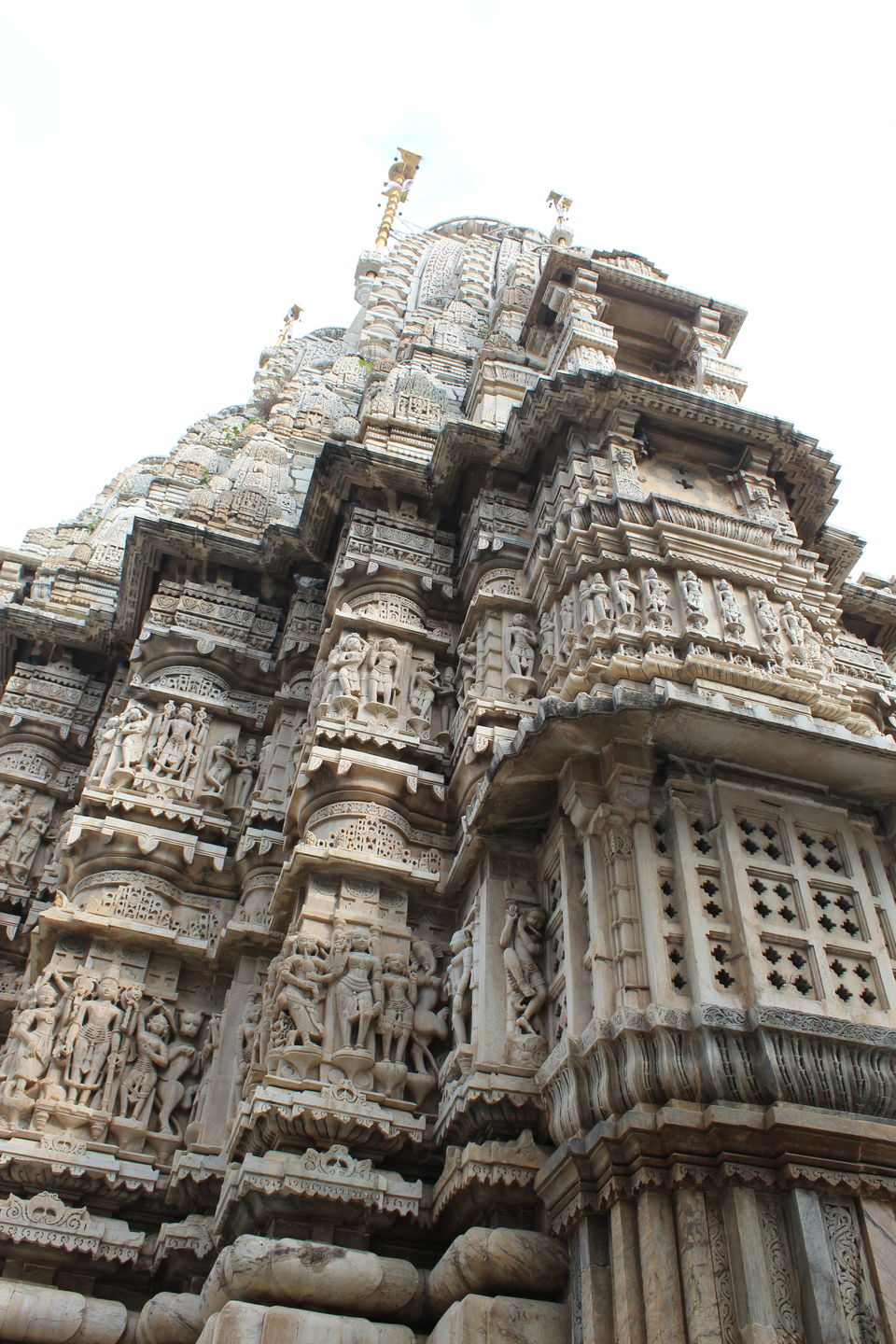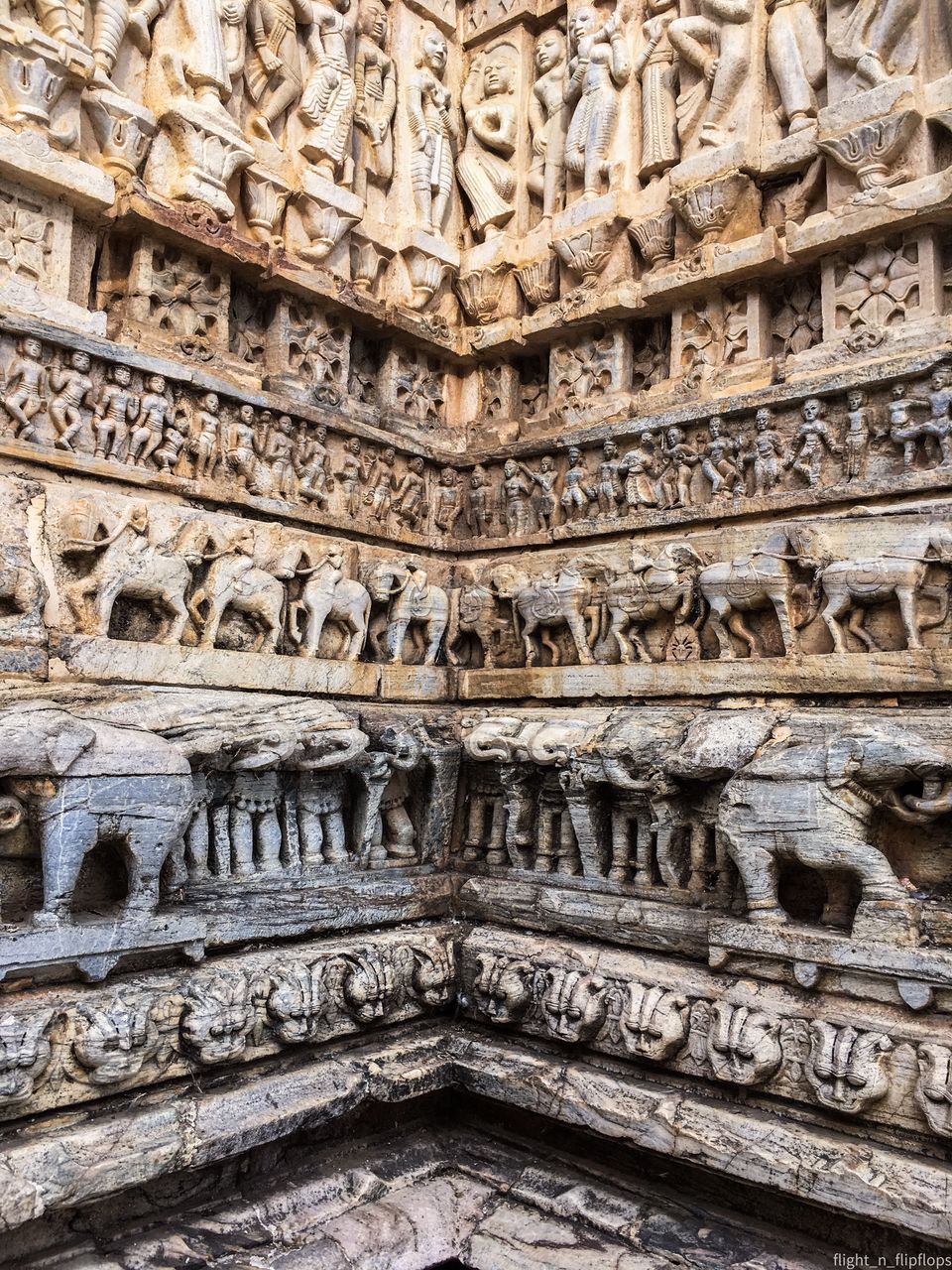 Jagdish Temple is one of the famous temples of Udaipur.
On the way to City Palace we came across this wonderful temple full of carvings on it.
Located in the City Palace complex of Udaipur, this temple is made in the Indo-Aryan style of architecture. In 1651, Jagdish temple was built by Maharana Jagat Singh, who ruled Udaipur during 1628-53. The temple is dedicated to Lord Vishnu (Laxmi Narayan), the preserver of the Universe. It is celebrated for being the largest temple in the city of Udaipur.
Where is the Jagdish Temple located ?
The largest temple in the city of Udaipur is situated centrally within the City Palace Complex that dominates the banks of the Lake Pichola. Situated adjacent to the lake is the massive City Palace Complex the seat of the ruling king of the bygone era, and within the complex lies the monumental temple. The main gateway to the temple is just 150 meters away from the Bada Pol of the City Palace.
This three-storied temple is a wonder of architecture that comprises beautifully carved pillars, decorated ceilings, painted walls and lush halls. In those times, 1.5 million rupees were spent to raise this structure.
* Unique feature of the Jagdish Temple
- Inspired by indo-Aryan design styles, this large temple has intricate craftsmanship boasting throughout the structure. The temple is dedicated to the Hindu deity Lord Laxmi Narayan.
- The shikhar or spire of the temple is festooned with intricate sculptures of dancers, horseman, elephants and musicians, which is 79 feet tall. Thus, making it at absolutely wonderful sight.
- All the pillars and walls of the temple have beautiful carvings of mythological tales and characters and the ceilings are hand painted. There are massive halls around the building, all of which took about 1.5 million rupees to be built back in those days of the early 1600s.
- There are two giant elephant sculptures at the main entrance, and at the front there a large stone slab with inscriptions that refers to Maharaja Jagat Singh.
- The main shrine is a long 32 steps climb away through a marble staircase.
- There is a large brass image of Garuda, half-man and half-eagle, mythical creature known to guard Lord Vishnu.
- Inside the main shrine houses the infamous four-armed image of Lord Vishnu, which was carved out of a singly black stone
- The main shrine is surrounded by four other smaller shrines of Lord Ganesha, Sun Lord, Goddess Shakti, and Lord Shiva.